Four Seasons invites discerning travellers from around the world to experience the marvels of Malaysia – from the captivating cityscape of Kuala Lumpur to the incomparable natural heritage of Langkawi. With the launch of the government's exciting new campaign Visit Truly Asia Malaysia 2020, Malaysia's best destinations are taking centre stage. Drawing inspiration from this, Four Seasons unveiled special packages and personalised experiences at a press conference held on September 19, 2019, attended by Malaysia's Deputy Minister of Tourism, Arts and Culture, YB Tuan Muhammad Bakhtiar bin Wan Chik. Local business partners such as KUEM and Dino's Kelulut Organic Farm also came for the event, showing their appreciation for the positive role played by Four Seasons in supporting tourism and the local community.
Kuala Lumpur by Four Seasons
As a cultural melting pot, lively Kuala Lumpur is home to various ethnicities – Malay, Chinese, Indian and other indigenous groups. Wander through the city's intriguing streets, where mosques and temples sit alongside colonial buildings, and residents gather at open-air kopitiam (coffee shops) to catch up over fragrant brews.
With its enviably central location, Four Seasons Hotel Kuala Lumpur offers excellent access to the excitement of Kuala Lumpur without compromising on privacy and tranquillity. Between urban adventures, unwind in one of 198 spacious rooms, 11 elegant suites or 27 serviced apartments, bright with natural light and dramatic city or park views. The Hotel is situated adjacent to the iconic Petronas Twin Towers, a dazzling symbol of Malaysia's soaring aspirations.
Guests can explore this beguiling destination with a customised itinerary crafted by the Concierge. Here are three top experiences:
A walk down memory lane. Stroll through Malaysia's storied past on an architectural walking tour – from British colonial buildings at the historic Merdeka Square to the fairy-tale spires of the Moorish-style Railway Station.
Tastes of Malaysia. Set off on a sensory tour of Kuala Lumpur's trademark night markets: sample an array of street food, browse local crafts and have a picnic in the park.
A dip in the forest. Recharge in the lush jungles that surround the city. Hike to a hidden waterfall where you can coast down a natural waterslide and swim in the picturesque pool.
Langkawi by Four Seasons
Home to Southeast Asia's first UNESCO Geopark, Langkawi boasts a geological legacy that goes back 550 million years. Explore the island's astonishing diversity of habitats: kayak through mysterious mangroves, zipline over lush jungles, stroll through tranquil rice fields, cruise the stunning Andaman Sea, or simply unwind by the water.
With a mile-long stretch of pristine beach and a location adjacent to the Kilim Karst Geoforest Park, Four Seasons Resort Langkawi offers unrivalled access to extraordinary island experiences. The Adventure Team, led by veteran Chief Naturalist Aidi Abdullah, guides guests through the remarkable surroundings. Guests may even spot an exotic hornbill, which happens to be the star of the logo for Visit Malaysia 2020.
Guests at the Resort can choose from a selection of wonderfully immersive experiences. Here are three top recommendations:
Mangrove safari. Glide through mysterious forests between land and sea on this naturalist-led boat safari. Meet majestic eagles, mischievous monkeys and surreal "walking" fish.
Rumah Ikan Fish House. Experience generations-old fishing methods at our traditional fish house. Designed by a local fisherman and crafted with island-grown wood, the Rumah Ikan Fish House is an inspiring testament to Langkawi's vibrant fishing legacy.
The Geo Spa. Strengthen "elemental balance" ethos with Ayurvedic therapies and rituals.
Visit Truly Asia Malaysia 2020 Package
Discover the multi-ethnic delights of Kuala Lumpur and the natural splendour of Langkawi with special Four Seasons packages, available throughout 2020.
Kuala Lumpur: Enjoy a lavish daily breakfast along with 15 percent off on Room Rate, dining and spa treatments.
Langkawi: Enjoy a fabulous daily breakfast along with 25 percent savings on the Bed & Breakfast Rate. Guests who stay two or more nights also receive complimentary airport transfers.
Travellers are invited to experience these incredible Malaysian destinations in unforgettable Four Seasons style. Book a stay in Kuala Lumpur and Langkawi now.
What can I do if I lied about my criminal history to travel to Australia?
You'd be surprised to hear how many people actually lie when they apply for a visa to get to Australia. This is because Australia has very strict laws concerning visas and immigration authorities want to know about any type of offences the applicants might have committed in their country of origin or indeed in any other country where they have resided for a longer period, 12 months or more typically.
What sort of offences do you need to declare when applying for an Australian visa?
Short answer: Any offence on your record.
This is the part that baffles most foreign nationals applying for an Australian visa. Why would a minor traffic offence committed 10 years ago matter to Australian authorities? Well, it matters to them so deal with it.
Can you get away with it? Yes, if you apply for a tourist visa or a Working Holiday visa you can get away with it. You will be asked for a statement concerning existing convictions and if you say you don't have any, they'll most probably take your word for it.
What foreigners don't understand is that having minor convictions doesn't necessarily mean your visa application will be denied.
If you state that you have some offences on your record, you will be required to present a national criminal history record certificate. If your convictions total less than 12 months in prison you have no reason to worry your application will be rejected. In most cases, it is only people with lengthy prison terms on their record that have to worry and even then the immigration officer in charge of your case may grant you a visa after reviewing your circumstances.
So, why would you lie if you only have some minor offence on your criminal record?
What can you do if you lied on your visa application?
Many young people coming to Australia on a Working Holiday visa (417 visa) decide they want to stay longer if they've found a good employment. For that, your employer needs to sponsor you for a Temporary Skills Shortage visa (428 visa) and this is when that little white lie comes back to haunt you.
When you apply for a 428 visa you will need to submit a national police check from your country of origin which will include the offence you have lied about in your original visa application.
The only thing you can do is tell the truth this time and hope for the best. If you're lucky, the officer in charge of your application might not notice you omitted to mention your past convictions when you first came to Australia and granted you the 428 visa no questions asked.
However, there's a strong possibility your lie will be discovered and that's pretty serious. Even if it was a stupid traffic offence, the Department of Home Affairs might deny your request simply because you lied in the first place.
If you really want to stay and work in Australia it's best to seek professional migration assistance. There are various organisations that deal with such problems and they can guide you through the process.
It's not a guarantee, but in many cases the lie in your first visa application can be forgiven provided you can offer solid character references, which are an essential part of the character assessment.
Bottom line – If you want to travel to Australia, better don't lie to the immigration authorities, saving yourself a lot of headache!
Most Unique Dubai Hotels to Stay In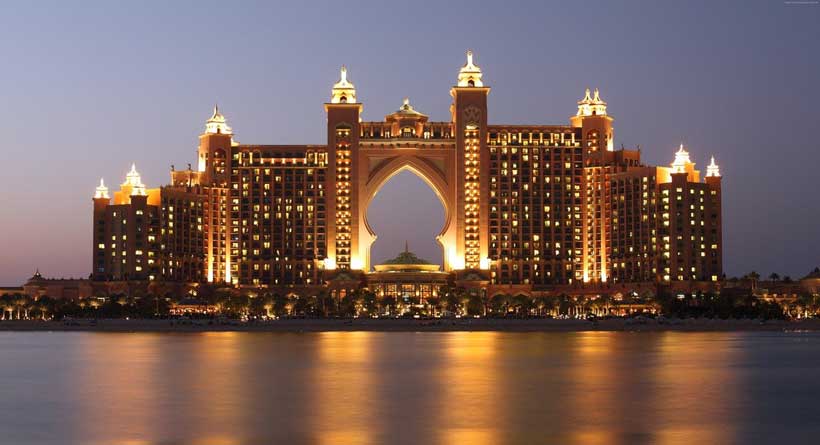 Planning a trip to Dubai, lots of students are interested in hotels located by the sea. The hotels with their own beaches are internationally recognized as a standard of luxury and wealth. We have collected together the unique hotels located by the sea and in the middle of the desert, having their own zests.
Don't hesitate to find a reliable writing service that can work your home assignment out as soon as you ask them, "Could I pay for my essay to have my paper done?" to get more spare time to enjoy your holidays.
Al Shams Desert Resort and Spa
This luxurious resort is built in the dunes of Dubai. Being a guest of this hotel, you have a scenic pool overlooking the desert. The hotel spa offers a wide range of treatments both for men and women. Outside the hotel, you will find rows of fountains, lush gardens, and stone narrow streets. If you are tired of staying in the hotel area, you could explore the surrounding nature by horse or camel. In addition, you should try to take up archery, falconry, and croquet. Kids can take advantage of Sindbad's facilities at a children's club or swim in the children's pool.
Palazzo Versace Dubai
If you want to enjoy Arabic places of interest and feel the Italian spirit by the sea, you need to visit this wonderful place. The building of this magnificent hotel resembles an Italian castle, built in the 16th century. The territory is decorated with a garden. The interior rooms are decorated in Italian style. The hotel complex has 8 restaurants, bars, and a terrace in the open air. You can swim in the pool or relax in the garden.
Atlantis The Palm
The lovers of the underwater world should visit this amazing resort. The hotel has its own sandy beach offering stunning views of the Persian Gulf. The hotel has a large aquarium where you can swim with dolphins. The hotel has the best boutiques and high-end stores to buy everything you need. The hotel guests can book a helicopter ride for a 15-minute tour of Dubai and see the resort with your head in the clouds.
Grand Excelsior Hotel Al Barsha
The prestigious Grand Excelsior Hotel Al Barsha is notable for its unusual modern building, stylized as a cruise ship. There is a beautiful rooftop lounge with a swimming pool, hot tubs, and many furnished terraces. The rooms are notable for their spacious and original design.
It's also worth noting that the hotel is one of the few hotels in Dubai, which has a license to sell alcohol. Its restaurants offer a lot of elite alcohol sorts, brought from all over the world. The convenient location and high service level make the Grand Excelsior Hotel an ideal place to spend your leisure time.
Raffles Dubai
It's a unique hotel whose design looks like an Egyptian pyramid. The building is made in the sand color scheme to complement the mystery and atmospheric interior. All the suites have balconies and are considered one of the most luxurious and spacious rooms in the city with a stunning panoramic view. The hotel has 10 restaurants and bars, which will satisfy the most demanding gourmets.
The hotel has a huge botanical garden with exotic plants and a unique spa center with an unusual outdoor pool. A personal marble bath with Jacuzzi will be a big surprise for you as well as the luxurious decoration of bedrooms made of handmade fabrics and wooden products.
Kempinski Hotel Mall of the Emirates
The hotel represents a single complex with the famous shopping center Mall of The Emirates and an indoor ski center. The hotel's clients can enjoy unique rooms with panoramic windows overlooking the ski center's snow-covered slopes. The hotel's customers can be engaged in interesting skiing activities under the guidance of a personal trainer, and they can enjoy many privileges in the amazing entertainment center. Gourmets will not be disappointed by this hotel, which has 5 restaurants of different specializations to choose from. Among them, you can find Spanish and Italian restaurants, and the fans of elite tobacco will enjoy the aristocratic cigar bar.
The Meydan Hotel 
It's the first hotel in the world, which was built directly on the racetrack. It's a modern chic building, whose guests can watch the races from the best angle without leaving the hotel! Besides, a huge spa salon is an attractive feature of the hotel, a recreation area with a huge swimming pool and sun terraces on the roof, and concerts with world stars' participation.
The word "meydan" means "meeting place" in Arabic, reflecting this hospitable hotel's philosophy — comfortable luxury and entertainment are available to every guest. The hotel building is made in the famous architectural style of modern Dubai. The interiors reflect the eastern wealth and cosmopolitan atmosphere.
Rokeby Manor springs right from a fiction book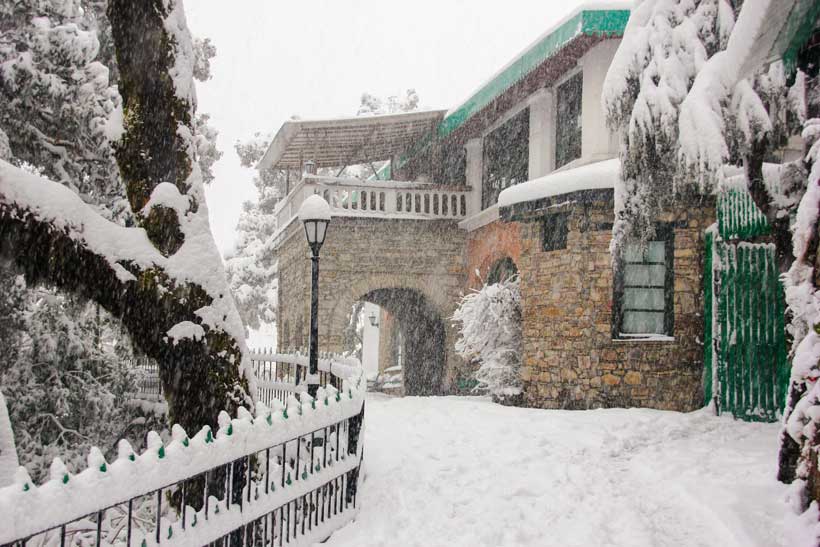 I visited Rokeby Manor in Mussoorie earlier this year. The property springs right out from a fiction book. Each room is uniquely designed by Ms. Rachna Narang has its own appeal. From the starry night room, it is easy to look at the walls which have a beautiful night sky painted on them and feel like you are a part of something larger. The room also has a small opening in the ceiling which can be opened right out whenever someone wants to glance at the night sky.
The Landour bakehouse is actually a landmark destination in Mussoorie. Landour gets many travellers, hippies and tourists who have driven 2 hours just to try the treats at the bakehouse. Rumours say that the bakehouse has come to life from a cookbook which was created by a woman in Mussoorie centuries ago. The vivid imagination is brought to life as a dog named Chu Chu always guards the entry to the bakehouse. A broken delivery van is placed outside the bakehouse creating an almost mysterious feel making travellers realise that they have come to a place with remarkable history.
Mussoorie is a place which I visit almost twice a year, just to feel more close to myself within. The place never fails to show a new side to me each time. Glancing at Dehradun city lights, the valley view and pine trees from Cafe Ivy, and the wondrous sunset from the Tea Garden at Rokeby Manor feels like a great grande break from the city life. It's the pause one often needs in their life. The mere feeling of going back to a destination which one somehow finds their heart comes back to life.
Emily's the classic restaurant at the manor boasts Italian food far better than anything you find in the city. The cheese at Emily's is sourced from the local shop Prakash stores which has nailed the art of cheesemaking over several decades. Overall, Emily's is one place where people come to feel like they belong again. Facing the valley and Himalayas, one can enjoy their lopchu (mild flavoured tea) and some fantastic baked potatoes with cheese. Their ratatouille is out of the world as they decorate each dish beautifully.
Mussoorie is the quaint destination where you find yourself bumping into locals who make great conversation. I met people working at WWF on my recent trip as they were trying to work on the Jabarkhet Nature Reserve to preserve the beauty of the place. Walking in Jabarkhet and trekking along the forest line made me feel like I was closer to nature. The stupendous view of the Himalayas with occasional views of Dehradun city made me feel grand.
As I walked around Char Dukan, I saw various sayings which were stuck on the walls around. I realised that Mussoorie was indeed the hidden wonderland which few people even knew the insides of. "The network is weak here but connections are strong", said one saying which was pinned to a tree. Right when I was reading the saying and taking a casual evening walk, the Himalayan view opened up to me with snow capped peaks. I realised that the view of the Himalayas was so profound that I may just stay there forever.
I was walking around mall road, the market street the next day and I ended up at Cambridge Bookstores. Casual chirp and mountain gossip later, the bookstore owner told me that he could arrange a signed copy from Ruskin Bond. I was delighted and decided to buy it for my father. What better gift than a book of mountain reflections from Mr. Bond himself.
There's a local village called Sainji around 40 mins away from Rokeby Manor. I learned that the property had played an important role in preserving the village and I decided to pay the place a visit. It was a fantastic experience travelling and exploring the village houses with corn adorned outside them. I felt delighted to stay at Rokeby because I saw that they are playing an important role in preserving the local cultural heritage. I was proud of choosing to stay with a place which was deeply vested in the community.
After hiring a scooter from the manor, I whistled away in the woods and glanced at the valley view. Mussoorie is a place where I have made so many memories and I am certain that there are many more to come. I may just stay there forever. The mountain gossip, evening tea, valley views and delicious food truly have my heart.