Business as a Force for Good: The New Front Line in Tackling Climate Change
The Sustainable Development Impact Summit closed with calls to build more alliances and give voice to the voiceless, as the world seeks to achieve the Sustainable Development Goals (SDGs).
It is no longer about the cost of action, but about the cost of inaction, which is far greater," Børge Brende, President, World Economic Forum told global leaders at the closing session of the third Sustainable Development Impact Summit.
I feel emboldened to prove that business can be a force for good," said Alan Jope, Chief Executive Officer, Unilever, United Kingdom. He added that such an approach benefits shareholders too. Referring to conditions in global supply chains that companies like Unilever use, he added: "We will have better top and bottom line performance if we run our business responsibly."
"We've been talking a lot about how to prevent terrible change to this planet," Alessandra Onofrio, Co-Founder and Executive Director, Meu Rio, Brazil, said. "We also need to organize people at the front line of climate change and other impacts so they can better articulate their needs and express their power." Such organization is not just for their own benefit, but to make the SDGs achievable. "If there's no popular support for a solution, it's a fragile solution," she said.
"Ethical business, sustainable business is the only way to do business in the future," said Jesper Brodin, CEO and President, Ingka Group (IKEA Retail, Ingka Centres, Ingka Investments). "Ethics need to be not just on the surface but in everything you do." Looking ahead, Brodin said such ethics must include a discussion on how to use technology to benefit society.
Melati Wijsen, Co-founder, Bye Bye Plastic Bags, sharing lessons learned from her successful effort – begun when she was 12 – to ban plastic bags from her home island of Bali, said: "It needs to be a collaborative effort. No one industry or individual can do it alone." She called for agreement on the precise definition of sustainability and for education reform so young people can engage with climate change and other generational challenges within school walls.
Phillip Atiba Goff, Co-Founder and President, Center for Policing Equity, USA, called for giving voice to the voiceless so they have ownership of and feel trust in institutions. "Those who are closest to the problem are closest to the solution," he said. "So we need to make those closest to the problem closer to power."
Referring to the theme of mobilizing action for inclusive societies, Ignazio Cassis, Federal Councillor, Switzerland, said: "Leaving no one behind requires addressing the specific needs of people in vulnerable situations, but also empowering them and engaging them in decisions that impact their lives."
The Sustainable Development Impact Summit 2019 brought together over 1,000 participants. From the business community, participation among chief executive officers was higher than at any World Economic Forum meeting outside the Annual Meeting. Representation among public figures was 30% higher than in 2018. One third of all participants represented civil society organizations.
Here are the summit's key outcomes and impacts:
Fighting climate change
Colombia's President Ivan Duque announced plans for a regional eight-country pact to increase the contribution of renewable energy to 70% of all energy by 2030.
Duque also announced a new initiative, Biodiverse Cities, aimed at reinvigorating the economic health of cities in the Amazon Basin.
The Mission Possible platform was launched with the backing of 23 companies and organizations. Its aim is to achieve carbon neutrality in seven high-emission industry sectors and value chain initiatives representing 30% of all global greenhouse gas emissions: aviation, shipping, trucking, aluminium, steel, chemicals and cement.
The Coalition for Climate Resilient Investment, comprising three countries and 30 organizations representing through their membership $28 trillion of assets under management, was launched to promote public and private sector investment in climate-resilient infrastructure.
His Royal Highness the Prince of Wales established the Sustainable Markets Council, a public-private philanthropic coalition working towards building and financing a new market approach at global scale.
The Food Action Alliance was established as a new partnership between the public and private sectors and international multilateral organizations to support efforts to radically transform global food production.
Protecting our planet
The Tropical Forest Allianceconvened a Brazil Strategic Group, bringing together Brazilian and international businesses with the aim of halting deforestation linked to industry supply chains.
An affiliate Centre for the Fourth Industrial Revolution is to be established in Norway. The centre will focus on developing policies to accelerate the most innovative emerging technologies for protecting the world's oceans.
Six countries and 39 organizations across multiple business sectors formed the Just Rural Transition,apartnership aimed at helping rural areas prepare for a shift towards climate resilient and sustainable food, land use and ecosystems. The partnership is backed by $12 million of funding from the UK government.
Over 100 organizations from across the public and private sector came together to form the Global New Mobility Coalition,a partnership aimed at cutting traffic congestion and reducing transport emissions by 95% by 2050 by integrating shared, electric and autonomous mobility solutions.
Green growth
The Global Sustainable Energy Innovation Fund was announced, with the goal of building an investment fund of at least €1 billion for sustainable energy innovation that will be formally launched at the Forum's Annual Meeting in Davos in January 2020.
The Global Battery Alliance announced a 10-year plan to prepare the way for the technology to reduce emissions across energy and transport by 30% by 2030.
Supporting people
The Clean Air Fund was launched with initial funding of $50 million to focus multistakeholder efforts on helping the 90% of people worldwide that breathe polluted air. Projects are already under way in Poland, India and China to deepen research and scale solutions. The goal is to increase the size of the fund to $100 million through philanthropic donations.
The Government of Egypt joined the World Economic Forum's Closing the Gender Gap Accelerator programme, aiming to increase women's participation in the labour force, increase integration into leadership positions, close wage gaps and provide women with the skills of the Fourth Industrial Revolution.
The UHC2030 Private-Sector Constituency published a new statement confirming private-sector commitment to providing universal healthcare by 2030.
A partnership between the International Committee of the Red Cross, World Bank and World Economic Forum published a framework to facilitate greater private-sector investment in projects addressing humanitarian crises or fragility.
The Forum's Media and Entertainment Industry team established a partnership of consumer brands, media platforms, content producers, distributors and civil society to support digital safety by tackling hateful, violent, racist and terrorist content online.
The Country Financing Roadmap, which provides countries with actionable steps to unlock capital to meet the SDG's, was launched with Saint Lucia as the first country to develop the Roadmap.
Supporting Haiti's COVID-19 response
Haiti is well acquainted with challenge. In any given year, a typical Haitian household will face multiple shocks—which may include hurricanes, floods, disease, death, unemployment or any combination thereof.
For Haitians, some might say that COVID-19 is only the latest thing. But it is a critical thing.
Even before the pandemic, almost 59 per cent of the Haitian population were living in poverty, with 23.8 per cent in extreme poverty and more than 60 per cent unable to meet basic needs.
Of all the challenges Haitians face, health shocks take the greatest toll on household incomes. With limited access to insurance or credit, many families cope by borrowing money, selling assets, or take children out of school. The poor have even fewer options, and coping with the pandemic may have long-term negative impacts­–decreasing their food supply, depleting their savings or alienating them from their social networks.
Above and beyond the UNEP mandate
Since 2017, the United Nations Environment Programme (UNEP) has worked in close partnership with Haiti's national Directorate for Civil Protection, developing early-warning systems to reduce disaster risks–particularly in the country's small but densely populated southern islands, exposed to storms with 300 kilometre per hour winds.
Strictly speaking, pandemic response is not part of UNEP's mandate to support Haiti's Ministry of Environment. But when COVID-19 hit, the Port Salut office knew it would have to extend beyond its usual reach.
UNEP Haiti Programme Officer, Jean-Max Milien says, "COVID-19 has pushed every limit. Our adaptability­–the fact that we are ready and willing to do whatever is needed–is not just important to our work. It underpins the relationship we have with the people of Haiti."
UNEP Haiti has been supporting national institutions on their response and protection plans, helping incorporate pandemic risks–especially with regard to sanitation. The organization is also working closely with local communities, supporting partners to raise awareness and put mitigation measures into place.
Haiti's unique challenges
Strict limitations on movement and widespread adoption of sanitation measures–the go-to response in many other countries hit by COVID-19–are less straight-forward in Haiti.
With the majority of Haitians earning their livelihoods through informal work like fishing, direct services or street vending, a ban on such activities would not only be difficult to impose, it could also cripple household incomes. In fact, according to the World Bank, a 20 per cent reduction in household consumption could push another million people into poverty and 2.5 million into extreme poverty.
At the same time, access to water and sanitation is disparate, at best. Even in metropolitan Port-au-Prince, for example, only about 55 per cent of the population has access to the public water network. And while access to piped and other improved water sources is increasing for the rural top 20, it is decreasing for the rest of the rural population.
Simple interventions with big impact
UNEP Haiti and its partners, the Directorate of Civil Protection and Pêche Artisanale et Développement Intégré, started with the simple act of handwashing. And it wasn't just the act that was simple.
Handwashing units were constructed from repurposed cooking oil buckets, fitted with taps and tubes. A local producer installed 1,200 handwashing points while training community members to build the same types of units in the Marine Protected Areas of Port-Salut, Saint-Jean-du-Sud and La Cahouane. Communities are now equipped to expand the initiative and refill the handwashing units with water and bleach when needed.
To encourage their use, handwashing points are located where communities gather most frequently: local associations, shops, restaurants, hotels and main roads, ensuring access even for the most isolated. The repurposed buckets are also branded with messages, encouraging people to wash their hands and reduce their risk of infection. In April, a sound-equipped truck issued the same messages as it moved throughout inland and coastline communities everyday
These simple interventions are not only effective and cost efficient, they also enforce UNEP's duty of care–allowing space and not exposing any partner or person to unnecessary risk while establishing the campaign. Moreover, because of their small budget, additional funds remain and will allow UNEP to provide further support, in case the disease peaks.
Norilsk Nickel has a permafrost monitoring plan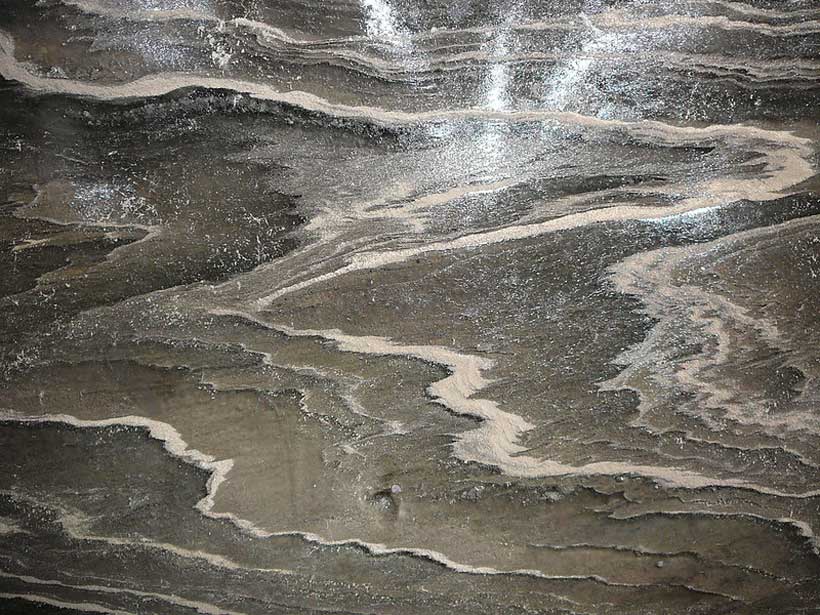 Russian nickel and palladium producer will monitor the state of permafrost
Russia's Norilsk Nickel, a major global nickel and palladium producer, has created an environmental task team, independent of the board of directors, to monitor progress in the Russian major's environmental programmes, the company said.
A state of emergency was declared in Norilsk as a result of permafrost thawing. Several tons of diesel fuel leaked from the fuel tank at the TPP of Norilsk Energy Company No. 3 and leaked into the neighboring river on May 29.
Nornickel said it had appointed Andrey Bougrov, who has worked at the company since 2013, as its senior vice president for environmental protection.
The company plans to boost its cooperation with Russian and foreign researchers focused on Arctic ecology and permafrost zones to find solutions and improve industrial safety in the region, Bougrov said in the statement.
In addition, the post of deputy director for ecology will be introduced in the Polar division of Nornickel.
Commenting on his appointment, Bougrov said that Nornickel plans to step up its cooperation with Russian and foreign researchers, and specialist organisations focused on Arctic ecology and permafrost zones, to jointly study permafrost environments and find solutions to improve industrial safety in the Arctic region.
"Our joint efforts based on transparency will provide us with the most advanced solutions, while also contributing to the protection of the Arctic nature," said Bougrov.
The company and emergency specialists are collecting contaminated soil and fuel from local rivers, and President Vladimir Putin has said the scale of the clear-up operation is unprecedented for Russia.
According to Nornickel's estimate, over 90% of spilt fuel has been collected and removed so far. It said previously the accident was caused by thawing in the permafrost weakening the foundations of a storage tank.
Electric mobility could boost green jobs as part of the COVID-19 recovery in Latin America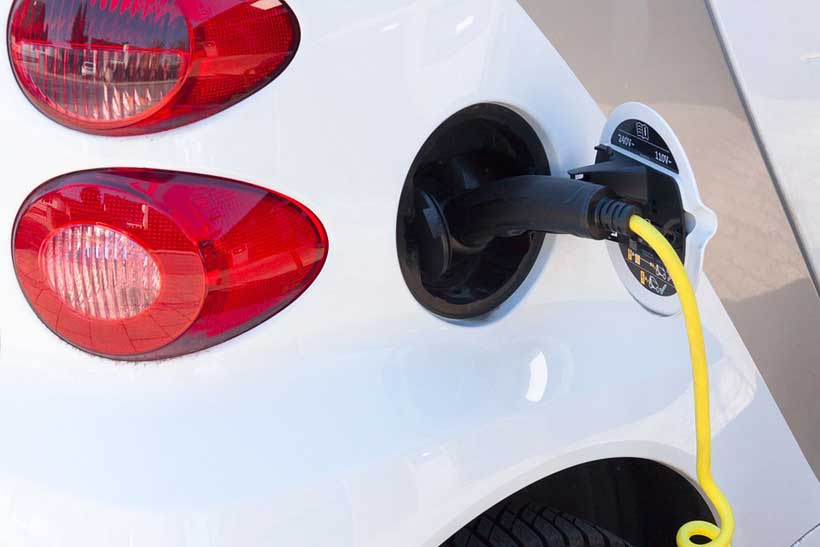 The transition to electric mobility could help Latin America and Caribbean countries to reduce emissions and fulfill their commitments under the Paris Agreement on climate change, while generating green jobs as part of their recovery plans from the COVID-19 crisis, according to a new study.
The United Nations Environment Programme (UNEP) report, "Electric Mobility 2019: Status and Opportunities for Regional Collaboration in Latin America and the Caribbean," analyzes the latest developments in 20 countries in the region and highlights the growing leadership of cities, companies, and civil associations in promoting new e-mobility technologies.
Though still a recent development, electrification of the public transport sector is happening at high speed in several countries in the region, says the study financed by the European Commission through the EUROCLIMA + Programme and the Spanish Agency for International Development Cooperation (AECID) and renewable energy company Acciona.
Chile stands outs with the largest fleet of electric buses in the region, with more than 400 units, while Colombia is expected to incorporate almost 500 electric buses in Bogotá, its capital. Other Colombian cities, like Cali and Medellín, have join Ecuador's Guayaquil and Brazil's Sao Paulo in introducing electric buses.
Increased efficiency, lower operation and maintenance costs of electric buses, as well as growing public concern around the impacts of road transport-related emissions on human health and the environment are the main drivers behind this transition in public transport, according to the study.
The transport sector is responsible for 15 per cent of greenhouse gas emissions in Latin America and the Caribbean and is one of the main drivers of poor air quality in cities, which causes more than 300,000 premature deaths a year in the Americas, according to the World Health Organization.
"In recent months we have seen a reduction of air pollution in cities in the region due to lockdowns to prevent the spread of COVID-19. But these improvements are only temporary. We must undertake a structural change so that our transportation systems contribute to the sustainability of our cities," says Leo Heileman, UNEP Regional Director in Latin America and the Caribbean.
The report calls on decision-makers to prioritize the electrification of public transport, especially when updating the old bus fleets that run through the large cities in the region. There is fear of a "technology lock-in" over the next 7 to 15 years if authorities choose to renew old fleets with new internal combustion vehicles that will continue to pollute the air and cause severe health damages.
Some countries are already paving the way to ensure a transition to sustainable transport. Chile, Colombia, Costa Rica, and Panamá have designed national strategies on electric mobility, while Argentina, Dominican Republic, México, Paraguay are finalizing their own plans, according to the report.
More than 6,000 new light-duty electric vehicles (EVs) were registered in Latin America and the Caribbean, between January 2016 and September 2019, according to the report. The need for charging infrastructure has boosted new ventures and services. For example, e-corridors, already running in Brazil, Chile, México, and Uruguay, allow users to extend the autonomy of their EVs by making use of public fast charging point networks.
Shared mobility businesses focusing on electric bicycles and skateboards are also being developed in at least nine countries in the region.
The development of electric vehicle charging infrastructure has the potential to foster new investments and jobs, which are key to COVID-19 recovery efforts in the region.
The report calls on governments to develop a clear medium- and long-term roadmap that provides legal certainty for private investment and highlights the role of sustainable mobility in power grid expansion plans, in line with climate commitments under the Paris Agreement.
The 2015 Agreement, signed to date by nearly 200 countries, aims to keep the global temperature rise well below 2 degrees Celsius above pre-industrial levels by the end of the century and to pursue efforts to limit the temperature increase even further to 1.5 degrees Celsius.
The report was produced with inputs from the Latin American Association for Sustainable Mobility (ALAMOS) and contributions from the Center for Urban Sustainability in Costa Rica.