Time to Achieve 'Asia's Century' – India Economic Summit Launches in New Delhi
The World Economic Forum is holding its 33rd India Economic Summit in partnership with the Ministry of Commerce and Industry, the Government of India and the Confederation of Indian Industry (CII) on 3-4 October in New Delhi. The summit will host more than 800 leaders from 40 countries, including business, senior public figures and leading representatives from civil society, arts and culture, science and academia.
The theme of the summit is Innovating for India: Strengthening South Asia, Impacting the World. Prominently featured in the programme will be: South Asia's economic outlook, emerging technologies (including, artificial intelligence and drones), India's environmental reforms, infrastructure, gender parity, start-up unicorns, education and skills.
India's and South Asia's role is critical to the sustainability of global economic growth and, if this is to be Asia's century, the region's role will be indispensable. More than ever before, the world needs to engage with India and South Asia, while the region must expand its leadership on a range of global initiatives. The programme will also underline South Asia's relationship with the Association of Southeast Asian Nations (ASEAN) and highlight how the two regions, defined by their demographic and digital dividends, will shape the world's collective future.
The summit will be co-chaired by Sheikh Hasina, Prime Minister of Bangladesh; Shobana Kamineni, Executive Vice-Chairperson of Apollo Hospitals Enterprise, India; Heng Swee Keat, Deputy Prime Minister and Minister for Finance of Singapore; Shailendra Singh, Managing Director of Sequoia Capital India; Sania Mirza, UN Women Goodwill Ambassador for South Asia and Indian sportsperson; Gillian Tans, Chairwoman of Booking.com. The co-chair press conference will take place at 08.45 on 3 October at the meeting venue in New Delhi. It will be livestreamed on the Forum's website.
"Over the course of the Forum's 35-year engagement with India, we have seen the country's global profile rapidly rise," said Børge Brende, President, World Economic Forum. "This week, leaders from across the world are coming to New Delhi to tackle the big issues of today and collaborate on how to seize the opportunities of tomorrow. Inclusive growth, the environment and innovation are some of the strategic regional issues to be discussed. We are looking forward to a productive meeting."
"We are delighted to partner with the World Economic Forum and the CII on the India Economic Summit," said Dr. Guruprasad Mohapatra, Secretary, Department for Promotion of Industry and Internal Trade, Ministry of Commerce and Industry, Government of India. "As this is the 35th year of Forum's engagement in India and the 50th year of its founding, it is an opportune time to take this relationship to the next level. With over 800 participants from 40 countries and a strong group of co-chairs, I am certain that the Summit will be an important platform to discuss India's narratives on regional and global challenges and showcase it as an attractive investment destination."
"Propelled by a strong reforms process and proactive global agenda, India today stands at an opportune inflection point to emerge as a pole in the geopolitical and economic arena," said Mr Chandrajit Banerjee, Director General, Confederation of Indian Industry (CII). "Importantly, India has taken a definitive stance for fostering human development, technology and sustainability, leveraging its demographic advantage. Indian industry is a key engine of India's development process, and CII partners and supports its contribution to the country's growth journey."
Senior government officials from India and South Asia will participate in the summit. They include Dr. Subrahmanyam Jaishankar, Minister of External Affairs of India; Nitin Jairam Gadkari, Minister of Road Transport and Highways, and Micro, Small and Medium Enterprises of India; Piyush Goyal, Minister of Commerce and Industry and Minister of Railways of India; Dharmendra Pradhan, Minister of Petroleum and Natural Gas, and Minister of Steel of India; Hardeep Singh Puri, Minister of State (IC) of Civil Aviation, Housing and Urban Affairs of India and Minister of State of Commerce and Industry; and Rajiv Kumar, Vice-Chairman, NITI Aayog.
The Schwab Foundation for Social Entrepreneurship in partnership with the Jubilant Bhartia Foundation will announce the winner of the 2019 India Social Entrepreneur of the Year award on 3 October. Social entrepreneurs fill a unique role in modern economies, applying innovative thinking and disruptive technology to meet demands that traditional businesses or governments cannot serve. Ten of the world's leading social enterprises will be represented at the India Economic Summit.
2021 joins top 7 warmest years on record
Last year joined the list of the seven warmest years on record, the UN weather agency said on Wednesday, and was also the seventh consecutive year when the global temperature has been more than 1°C above pre-industrial levels; edging closer to the limit laid out under the 2015 Paris Agreement on Climate Change.
Although average global temperatures were temporarily cooled by the 2020-2022 La Niña events, 2021 was still one of the seven warmest years on record, according to six leading international datasets consolidated by the World Meteorological Organization (WMO).
Global warming and other long-term climate change trends are expected to continue as a result of record levels of heat-trapping greenhouse gases in the atmosphere, the agency said.
The average global temperature in 2021 was about 1.11 (± 0.13) °C above the pre-industrial era levels. The Paris Agreement calls for all countries to strive towards a limit of 1.5°C of global warming through concerted climate action and realistic Nationally Determined Contributions – the individual country plans that need to become a reality to slow down the rate of heating.
WMO said that it uses six international datasets "to ensure the most comprehensive, authoritative temperature assessment", and the same data are used in its authoritative annual State of the Climate reports.
Since the 1980s, each decade has been warmer than the previous one, said WMO and "this is expected to continue."
The warmest seven years have all been since 2015; the top three being 2016, 2019 and 2020. An exceptionally strong El Niño event occurred in 2016, which contributed to record global average warming.
"Back-to-back La Niña events mean that 2021 warming was relatively less pronounced compared to recent years. Even so, 2021 was still warmer than previous years influenced by La Niña", said WMO Secretary-General, Prof. Petteri Taalas.
Undeniable trend
"The overall long-term warming as a result of greenhouse gas increases, is now far larger than the year-to-year variability in global average temperatures caused by naturally occurring climate drivers".
"The year 2021 will be remembered for a record-shattering temperature of nearly 50°C in Canada, comparable to the values reported in the hot Saharan Desert of Algeria, exceptional rainfall, and deadly flooding in Asia and Europe as well as drought in parts of Africa and South America", the WMO chief added.
"Climate change impacts and weather-related hazards had life-changing and devastating impacts on communities on every single continent", Mr. Taalas underscored.
Others key indicators of global heating include greenhouse gas concentrations, ocean heat content, ocean pH levels (levels of acidity), global mean sea level, glacial mass and the extent of sea ice.
WMO uses datasets – which are based on monthly climatological data from observing sites and ships and buoys in global marine networks – developed and maintained by the US National Oceanic and Atmospheric Administration (NOAA), NASA's Goddard Institute for Space Studies (NASA GISS), the United Kingdom's Met Office Hadley Centre, and the University of East Anglia's Climatic Research Unit (HadCRUT); and the Berkeley Earth group.
WMO also uses reanalysis datasets from the European Centre for Medium Range Weather Forecasts and its Copernicus Climate Change Service, and the Japan Meteorological Agency (JMA).
WMO said that the temperature figures will be incorporated into its final report on the State of the Climate in 2021, which will be issued in April this year.
This will reference all key climate indicators and selected climate impacts, and updates a provisional report issued in October 2021 ahead of the COP26 climate conference in Glasgow, Scotland.
India: West Bengal Gets $125 Million to Help Citizens Access Social Protection Services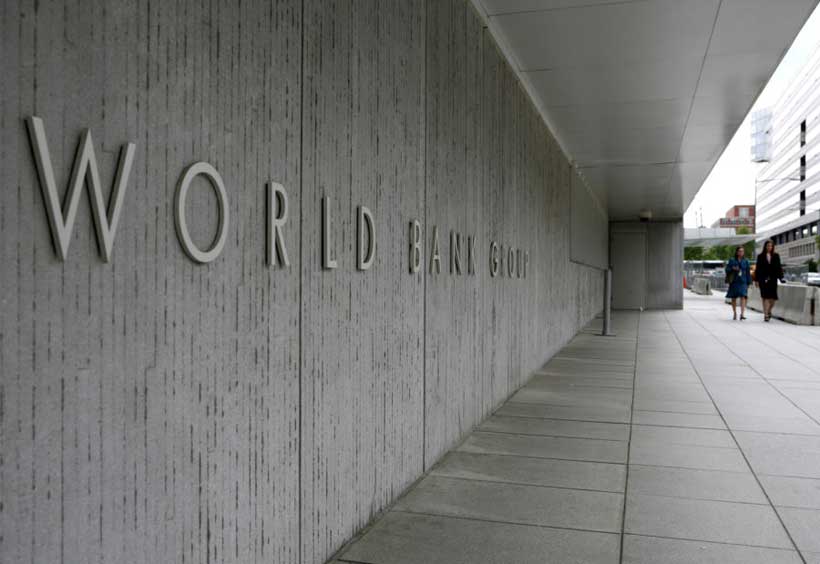 The World Bank's Executive Board of Directors today approved a $125 million loan to the Government of West Bengal to support the state's efforts to help poor and vulnerable groups access social protection services.
The COVID-19 pandemic has highlighted the need to focus on building capabilities of state governments to deliver inclusive and equitable social protection in times of crisis. India's eastern state of West Bengal runs more than 400 programs that provide social assistance, care services, and jobs. Most of these services are offered through an umbrella platform called Jai Bangla. The West Bengal Building State Capability for Inclusive Social Protection Operation will support these interventions at the state level, with particular focus on vulnerable groups such as women, tribal and scheduled caste households and the elderly, as well as households in the state's disaster-prone coastal regions.
A recent survey found that while food and in-kind transfers reach most poor and vulnerable households in West Bengal, the coverage of cash transfers is weak. Access to social pensions by elderly, widows and disabled persons, in particular, is also weak due to cumbersome application processes and lack of automated systems for application and eligibility verification.
Over the next four years, the operation will help strengthen the state's capability to expand coverage and access to social assistance and to deliver cash transfers for the poor and vulnerable through a consolidated social registry.
"With its fast-growing urban population and pockets of urban poor, West Bengal has recognized the need to move from a fragmented, scheme-based social protection system to providing an integrated basket of social protection benefits and services to its most vulnerable citizens," said Junaid Ahmad, the World Bank's Country Director in India. "The project will support and strengthen the state's capability in this area to ensure that it can deliver social protection services — both cash and in-kind — to all its vulnerable citizens."
West Bengal faces challenges related to manual data entry, inconsistent beneficiary data across departments, and lack of data storage and data exchange protocols. The operation will help digitize the state's unified delivery system, the Jai Bangla platform, to help consolidate disparate social assistance programs and speed the delivery of social pensions to vulnerable and poor households.
The project will also support the creation of a tele-consultation network for social care services, complemented by a cadre of case management workers who can help households with advice on eldercare and links to health services and facilities.
It will also create an institutional platform to improve coordination and effectiveness of government interventions to address the state's low participation of women in the labor force.
"Lack of coordination among departments leads to duplication of efforts in service delivery. The project will assist in overall system improvements, helping to significantly improve the capacity of the state government to identify beneficiaries faster, track expenditures, and plan and monitor benefit delivery for the vulnerable," said Shrayana Bhattacharya, Qaiser M. Khan and Ambrish Shahi, World Bank's task team leaders for the project.
World Bank Financing Will Strengthen Learning, Access to Education in Cambodia
The World Bank today approved financing that, along with a grant from the Global Partnership for Education, will provide US$69.25 million in new funding to help Cambodia improve equitable access to basic education and respond rapidly to crises affecting the education system.
The World Bank will provide a US$60 million credit through its International Development Association while the Global Partnership for Education will deliver a grant of US$9.25 million.
The funding will support the five-year General Education Improvement Project (GEIP), which aims to support Cambodia in achieving the vision outlined in its Education Strategic Plan (ESP 2019-2023), which seeks to "establish and develop human resources that are of the very highest quality and are ethically sound in order to develop a knowledge-based society." To realize this objective, the government of Cambodia has expressed a commitment to address two main challenges: low student learning outcomes and inequitable access to quality basic education, which includes early childhood, primary, and secondary education.
"Cambodia has certainly made great achievements in expanding access to education, but equitable access to education for certain groups of children, such as those living in remote areas, coming from poor families or ethnic minority communities, and those living with disabilities, remains an issue. Further, student learning outcomes have been greatly affected by the prolonged school closures caused by the COVID-19 pandemic," said World Bank Country Manager for Cambodia Maryam Salim. "We strongly hope that the project will address these challenges and build back better."
"This funding comes at a crucial time, with the new COVID-19 variant worsening the pandemic's impact on education systems around the world," said Global Partnership for Education CEO Alice P. Albright. "We hope these funds will allow Cambodia to continue increasing access to quality education and ensure that the most vulnerable children are in school and learning."
The project's key activities will include implementing a school-based management program, providing capacity development to teachers, school leaders, teacher trainers, and educational staff, and improving learning environments. The project calls for construction and rehabilitation of school buildings, science laboratories, teacher training institutions, dormitories for teachers, and special education schools; purchase of education technology equipment; and support for students with disabilities, including disability screening. The project will also include a pilot education technology (EdTech) program for mathematics.
One of the goals of the project is to improve the education sector's overall performance by building national capacity for education reform programs, revising subsector strategies, piloting continuous professional development, and creating a teaching career pathway. The project will also aim to facilitate the development of the 2024–2028 Education Strategic Plan and hold annual "Best Practice Forums."