"Defenseless under the night; Our world in stupor lies…."– W.H. Auden
It is no longer just a casual apprehension. Now, an inappropriate or irrational nuclear command decision by US President Donald Trump is conceivable and perhaps even plausible. Though nothing conclusive can be said about the mathematical probability of any such fearful scenario,[1] there still remain ample reasons for concern.
Certain compelling and overriding questions necessarily arise. To begin, one must inquire: Might this unsteady American president become subject to more serious forms of dissemblance or psychological debility? Leaving aside Mr. Trump's largely unprecedented venality, his open indifference to history and (above all) his continuing malfeasance, should he still be allowed to decide (quite literally) whether we should live or die? This is not a silly, exaggerated or contrived query by any means. In essence, at this point of markedly conspicuous uncertainty in United States law, a problematic American president now likely serves with insufficient nuclear command constraints.
As we will soon see, this partial conclusion is very plainly incontestable.
Some further and derivative questions now also arise: Should this incumbent or any other future US president be granted extraordinary decisional authority over uncountable lives? Could such a steeply lopsided allocation of authority fairly and propitiously represent what was originally intended by America's Constitutional"separation of powers?" Can anyone reasonably believe that such unhindered existential power could have actually been favored by America's Founding Fathers?
Again, the correct answers are obvious, uncomplicated and altogether irrefutable.
At a minimum, we can extrapolate from both Articles I and II of the Constitution that the Founders displayed an almost palpable concern about expanding Presidential power long before nuclear weapons. Moreover, this plausibly presumptive concern predates even any imagination of such apocalyptic possibilities.[2] So, to progress sequentially: What next?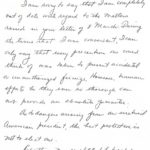 Both as a scholar and policy-centered nuclear strategist, I have been involved with these critical issues for the past fifty years, though always in a generic rather than "president-specific" sense. On 14 March 1976, in response to my direct query concerning American nuclear weapons launching authority, I received a letter from General (USA/ret.) Maxwell Taylor, a former Chairman of the US Joint Chiefs of Staff. The principal focus of this letter (attached hereto) concerned assorted nuclear risks of US presidential irrationality. Most noteworthy, in this handwritten communication, was the straightforward warning contained in General Taylor's closing paragraph.
Ideally, Taylor wisely cautioned, presidential irrationality – an inherently grave problem – should be dealt with during an election process, and not in the throes of any subsequent decisional crisis.
"….the best protection is not to elect one…"
By definition, regarding our current presidential nuclear security problem, it's too late to follow General Taylor's prophetic advice. We must presently inquire, therefore, with a more narrow but still undeflected focus: "What is the actual current US governing situation regarding this most vital security issue?" Always, of course, there are assorted structural protections built into any presidential order to use nuclear weapons, including substantial and multiple redundancies. Nonetheless, virtually all these reassuring and reinforcing safeguards could become operative only at lower or sub-presidential nuclear command levels.
Expressly, these safeguards do not apply to the Commander-in-Chief, to the democratically elected President of the United States.
This means, inter alia, that there seemingly exist no permissible legal grounds to disobey a presidential order to use nuclear weapons. In principle, perhaps, certain senior individuals in the designated military chain of command could still sometime choose to invoke variously selected "Nuremberg Obligations,"[3] but any such last-minute invocation would almost certainly yield to the more recognizable considerations of U.S. domestic law.[4]
Now, already at the eleventh hour, pertinent scenarios must be postulated and closely examined. Should an American president choosing to operate within a bewildering chaos of his own making sometime issue an irrational or seemingly irrational nuclear command, the only way for the Secretary of Defense, the Chairman of the Joint Chiefs, the National Security Adviser and several possible others to effectively obstruct this wrongful order could be "illegal" on its face. Under the very best of circumstances, informal safeguards might manage to work for a time, but blithely accepting the unrealistic assumption of a "best case scenario" is hardly an optimally sensible path to US nuclear security.
Instead, We the people ought to inquire about identifying more suitably predictable and promising institutional impediments, barriers to shield us from a prospectively debilitated or otherwise compromised US president.
Already, to apply a common but useful metaphor, the US is navigating in "uncharted waters." While President John F. Kennedy did engage in personal nuclear brinkmanship with the Soviet Union back in October 1962, he had then calculated his own odds of a consequent nuclear war as "between one out of three and even." This seemingly precise calculation, corroborated both by JFK biographer Theodore Sorensen and by my own later private conversations with former JCS Chair Admiral Arleigh Burke (my lecture colleague and roommate at the Naval Academy's Foreign Affairs Conference of 1977) suggests that President Kennedy was (1) technically irrational in imposing his Cuban "quarantine;" or (2) wittingly acting out certain untested principles of "pretended irrationality."
Significantly, in stark contrast to the present moment, JFK generally was operating with tangibly serious and intellectually capable strategic/legal advisors. He did not choose Adlai Stevenson to represent the United States at the United Nations because he was "glamorous" (the standard so openly favored by current US President Donald J. Trump).
Going forward, the most urgent threat of a mistaken or irrational U.S. presidential order to use nuclear weapons flows not from any "bolt-from-the-blue" nuclear attack – whether Russian, North Korean, or American – but from a sequentially uncontrollable escalatory process. Back in 1962, Soviet premier Nikita Khrushchev "blinked" early on in the "game," thereby preventing any mutual and irrecoverable nuclear harms. Now, however, any seat-of-the-pants escalatory initiatives undertaken by President Trump could reveal markedly unstable decision-making consequences.
At that late point, the once potentially lethal effects of a nuclear war would no longer be hypothetical. They would have become a literally "glowing" fait accompli.
This is not just another political problem or alleged "witch hunt" in Washington. Accordingly, Donald Trump should immediately be made to understand the wholly unprecedented risks of being locked into a unique escalatory dynamic from which there could sometime be no recognizable range of choice except abject capitulation or nuclear war. To be sure, this would not be the same dynamic he had previously encountered in the more narrowly commercial and mundane matters of hotel construction or casino gambling. Although this American president might be well advised to seek "escalation dominance" in certain selected crisis negotiations with similarly determined national adversaries, he would urgently need to avoid any catastrophic miscalculations.
And this is not even to factor in the corresponding and potentially intersecting problems of hacking intrusion or accident.
For the immediate future, this imperative would seemingly apply most directly to one-upmanship scenarios with North Korea's Kim Jung Un, an impossible-to-predict process wherein both countries could emerge with the least satisfactory outcomes. Here, a good deal would depend upon more-or-less foreseeable "synergies" between Washington and Pyongyang, and on difficult to control penetrations of cyber-conflict or cyber-war. We might even have to acknowledge the out-of-control interference of cyber-mercenaries, unprincipled third parties working only for personal or corporate compensations.
Whether we like it or not, and at one time or another, nuclear strategy is a challenging "game" that US President Donald Trump will somehow have to play. Prima facie, this will not be a contest for amateurs, for those who expressly prefer "attitude, not preparation." To best ensure that this too-easily-distracted president's strategic moves would remain determinedly rational, thoughtful and cumulatively cost-effective, it will first be necessary to enhance the formal decisional authority of his most senior military and defense subordinates.
At a minimum, the Secretary of Defense, Chairman of the Joint Chiefs of Staff, the National Security Advisor, and one or two others in appropriate nuclear command positions should prepare in advance to assume more broadly collaborative and secure judgments in extremis atomicum.[5]
Even such a proposed widening of pertinent authority could not be "guaranteed." In the end, following General Maxwell Taylor's earlier letter sent to me in 1976, the best protection is still "not to elect" a president who is unfit for such unmatched leadership responsibility. Beyond any reasonable doubt (an evidentiary judicial standard that also fits well in this particular extra-judicial context), we are discussing here an incomparable leadership responsibility.
There is something else. From the standpoint of correctly defining all relevant dangers, it is important to bear in mind that "irrational" does not necessarily mean "crazy" or "mad." More specifically, any prospectively fateful expressions of US presidential irrationality could take very different and variously subtle forms. These forms, which could remain indecipherable or merely latent for a long time, include (a) a disorderly or inconsistent value system; (b) computational errors in calculation; (c) an incapacity to communicate correctly or efficiently; (d) random or haphazard influences in the making or transmittal of strategic decisions; and (e) internal dissonance generated by some structure or other of collective decision-making (i.e., assemblies of authoritative individuals who lack identical value systems and/or whose organizational arrangements impact their willing capacity to act as a unitary national decision maker).
From the singularly critical standpoint of US nuclear weapon control issues (problematic issues[6] likely to be worsened by the continuous American strategic postures of both "First Use" and "Launch on Warning"), legitimate reasons to worry about the Trump presidency do not hinge on any credible expectations of "craziness." Rather, looking over the above list of five representative decisional traits, there is already good cause not just for worry (which would not represent a rational or purposeful reaction), but for manifestly non- partisan objectivity and for very consistently conspicuous prudence. It won't be easy, and it won't necessarily succeed long-term by electing a different president.
For the immediate moment, however, US national security requires the prompt and law-based removal of this deeply-flawed president. It follows, also, that the security benefits of such an indispensable removal would have corresponding security benefits for the world as a whole. In principle, at least, the full importance of this corollary or "spillover" benefit could prove overwhelming or even incalculable.
Otherwise, we could all remain too long in a lethal or existential "stupor."

---
[1] This is because (1) any statement of authentic probability must be based upon the determinable frequency of pertinent past events and because, in this present case (2) there are no pertinent past events.
[2] One of this author's earliest books was (Louis René Beres) Apocalypse: Nuclear Catastrophe in World Politics (The University of Chicago Press, 1980).
[3] See Principles of International Law Recognized in the Charter of the Nuremberg Tribunal and in the Judgment of the Tribunal; 2 August 1950.
[4] At the same time, of course, because the Constitution is the very conspicuous bedrock of US domestic law, and because that document stipulates that only Congress can declare war, designated military chain of command decision-makers could argue credibly that their anticipated interference with Presidential nuclear commands would be domestic law-enforcing rather than domestic law-violating.
[5] This assumes, of course, that these chain-of-command subordinates (all appointed by President Donald J. Trump) will themselves be equal to their extraordinary responsibilities.
[6] In essence, the overarching issue here is inadvertent or accidental nuclear war. While an accidental nuclear war would also be inadvertent, there are forms of inadvertent nuclear war that would not necessarily be caused by mechanical, electrical or computer accident. These forms of unintentional nuclear conflict would be the unexpected result of misjudgment or miscalculation, whether created as a singular error by one or both sides to a particular (two-party) nuclear crisis escalation or by certain unforeseen "synergies" arising between any such singular miscalculations.
Democracy Or What? – And Then Climate
Most of us were appalled to see what happened in Washington a ten days ago when a 'mob', incited by Donald Trump's address, stormed the Capitol building to prevent the presentation of Joe Biden as the next President. He gave voice to a possible fraudulent (in his mind) election, by putting suspicion on the postal ballot long before the election took place, and tried to 'engineer' the ballot by putting his 'own' man in control of it. He tried to manipulate the Supreme Court by replacing vacancies with people he expected to follow his lead and must have been disappointed, if not shocked, to find that the court unanimously rejected his claim that the votes had been rigged and should be thrown out. His unruly term of office saw the greatest turnover of people of any previous presidential term as staff could only hack the unusual behaviour of a disordered mind for so long. And so on and on. Much will be written about the 4-year aberration that was Donald Trump. On a lighter note, his escapades in golf have given rise to a book, 'Commander in Cheat'!
Concerned people have written and spoken about the state of democracy today. Those of us who have spent some time stateside appreciate the immensity of the country, how one is made welcome, but also the prejudices that one finds and the general unknowing of the world we live in by large swathes of the population. Some are still steeped in attitudes that pre-date the civil war. Donald Trump played to all of those and gave them voice. That is a big challenge facing Joe Biden and Kamala Harris to get America back on track and if not 'great again' to stand up and join the rest of us and share and appreciate that there are billions of other people that are working away with hopes and dreams and looked to the US as a beacon.
That should be the meaning of 'great again', and if they can look up and truly be the land of the free and welcome the weak and downtrodden who are fleeing war and violence, as was once the way, then we can say that once more 'you have earned the right to be the leader of democracy', and democracy, for all its imperfections, is still the least bad form of government. It is well that the US re-joins the world as totalitarianism, in all its forms and at all levels, is on the rise again. Countries that espouse democracy and heed its precepts need to speak up loudly and be heard once again.
In November of this year is the World Climate Meeting, COP21, in Glasgow, Scotland at which the latest news on climate will be debated. Hopefully, the coronavirus will be on the decline and the US election will no longer be an issue. We can then get together on the one matter that should concentrate all our minds and separate the wheat from the chaff because there is some said that is wrong that muddies the waters, and leads the politicians to make incorrect decisions. But change is around us.
Climate is a highly complex issue, arguably the most complicated, that not all the modelling can get right, but study must go on. It is strange that it has only come to our notice since the population of the world over the past 60 years, has increased dramatically from approaching 3 billion to 8 billion. Mankind has thus significantly increased breeding himself, and thus his use of natural resources, for example cutting down trees, which need carbon dioxide to live, and vastly increased the pollution of the seas and the seas cover 70% of the planet. It has only been in comparatively recent times that we have started to pay attention to the seas and are alarmed at what we see.
However, we have the tools to put things right. We just need the will and ability to spend money wisely.
A Disintegrating Trump Administration?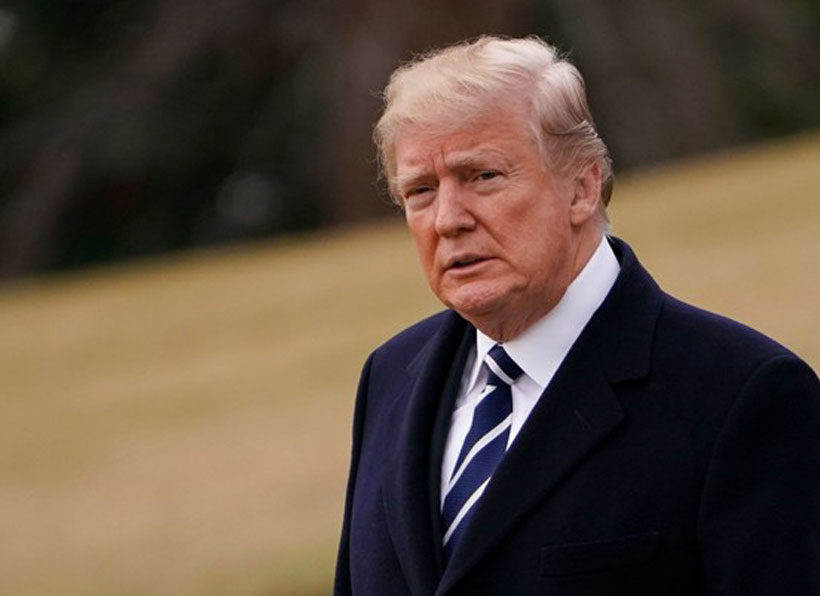 If Donald J. Trump wanted a historic presidency, he certainly seems to have achieved it — he is now the only president to have been impeached twice.
According to the rules, the House impeaches followed by a trial in the Senate. There is precedent for the trial to continue even when the office holder has left office. Should that trial result in conviction, it prevents him from seeking any future elected office. Conviction is unlikely, however, as it requires a vote of two-thirds of the members present.
It has been reported that Trump wanted to lead the crowd in the march to the Capitol, but was dissuaded from doing so by the Secret Service who considered it much too dangerous and could not guarantee his safety.
Various sources attest that Trump's mind is focused on pardons including himself and his family members. Whether it is legal for him to pardon himself appears to be an unresolved question. But then Trump enjoys pushing the boundaries of tolerated behavior while his businesses skirt legal limits.
He appears to have been greatly upset with his longtime faithful vice-president after a conversation early on the day of the riot. As reported by The New York Times, he wanted Mike Pence to overturn the vote instead of simply certifying it as is usual. The certification is of course a formality after the state votes already certified by the governors have been reported. Pence is reputed to have said he did not have the power to do so. Since then Trump has called Vice President Pence a "pussy" and expressed great disappointment in him although there are reports now that fences have been mended.
Trump's response to the mob attacking the Capitol has also infuriated many, including lawmakers who cowered in the House chamber fearful for their lives. Instead of holding an immediate press conference calling on the attackers to stop, Trump responded through a recorded message eight hours later. He called on his supporters to go home but again repeated his claims of a fraudulent election.
Aside from headlining the US as the laughingstock among democracies across the world, the fall-out includes a greater security risk for politicians. Thus the rehearsal for Biden's inauguration scheduled for Sunday has been postponed raising questions about the inauguration itself on January 20th.
Worse, the Trump White House appears to be disintegrating as coordination diminishes and people go their own way. Secretary of State Pompeo has unilaterally removed the curbs on meeting Taiwanese officials put in place originally to mollify China. If it angers China further, it only exacerbates Biden's difficulties in restoring fractured relationships.
Trump is causing havoc as he prepares to leave the White House. He seems unable to face losing an election and departing with grace. At the same time, we have to be grateful to him for one major policy shift. He has tried to pull the country out of its wars and has not started a new one. He has even attempted the complicated undertaking of peace in Afghanistan, given the numerous actors involved. We can only hope Biden learned enough from the Obama-Biden administration's disastrous surge to be able to follow the same path.
Flames of Globalization in the Temple of Democracy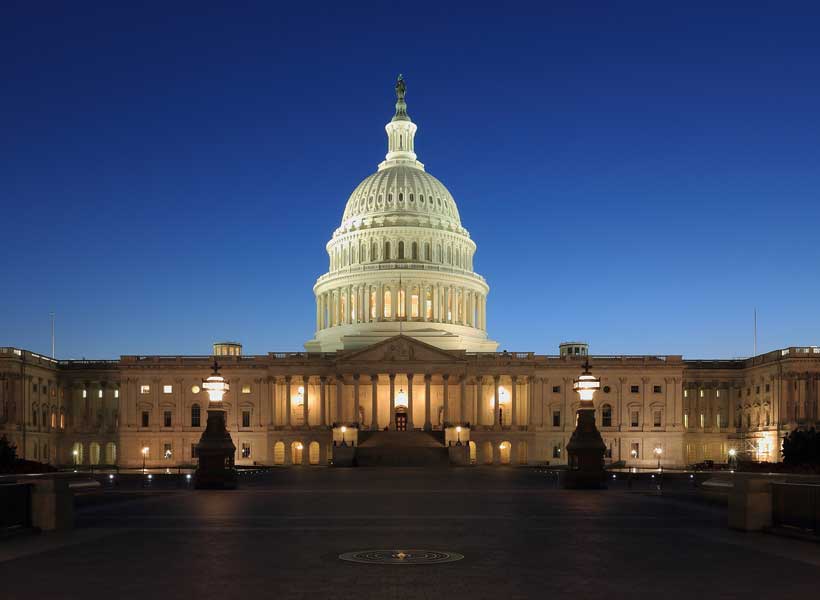 Authors: Alex Viryasov and Hunter Cawood
On the eve of Orthodox Christmas, an angry mob stormed the "temple of democracy" on Capitol Hill. It's hard to imagine that such a feat could be deemed possible. The American Parliament resembles an impregnable fortress, girdled by a litany of security checks and metal detectors at every conceivable point of entry. And yet, supporters of Donald Trump somehow found a way.
In the liberal media, there has been an effort to portray them as internal terrorists. President-elect Joe Biden called his fellow citizens who did not vote for him "a raging mob." The current president, addressing his supporters, calls to avoid violence: "We love you. You are special. I can feel your pain. Go home."
That said, what will we see when we look into the faces of these protesters? A blend of anger and outrage. But what is behind that indignation? Perhaps it's pain and frustration. These are the people who elected Trump president in 2016. He promised to save their jobs, to stand up for them in the face of multinational corporations. He appealed to their patriotism, promised to make America great again. Arguably, Donald Trump has challenged the giant we call globalization.
Today, the United States is experiencing a crisis like no other. American society hasn't been this deeply divided since the Vietnam War. The class struggle has only escalated. America's heartland with its legions of blue-collar workers is now rebelling against the power of corporate and financial elites. While Wall Street bankers or Silicon Valley programmers fly from New York to London on private jets, an Alabama farmer is filling up his old red pickup truck with his last Abraham Lincoln.
The New York banker has no empathy for the poor residing in the southern states, nothing in common with the coal miners of West Virginia. He invests in the economies of China and India, while his savings sit quietly in Swiss banks. In spirit, he is closer not to his compatriots, but to fellow brokers and bankers from London and Brussels. This profiteer is no longer an American. He is a representative of the global elite.
In the 2020 elections, the globalists took revenge. And yet, more than 70 million Americans still voted for Trump. That represents half of the voting population and more votes than any other Republican has ever received. A staggering majority of them believe that they have been deceived and that Democrats have allegedly rigged this election.
Democrats, meanwhile, are launching another impeachment procedure against the 45th president based on a belief that it has been Donald Trump himself who has provoked this spiral of violence. Indeed, there is merit to this. The protesters proceeded from the White House to storm Congress, after Trump urged them on with his words, "We will never give up, we will never concede."
As a result, blood was shed in the temple of American democracy. The last time the Capital was captured happened in 1814 when British troops breached it. However, this latest episode, unlike the last, cannot be called a foreign invasion. This time Washington was stormed by protestors waving American flags.
Nonetheless, it is not an exaggeration to say that the poor and downtrodden laborers of America's Rust Belt currently feel like foreigners in their own country. The United States is not unique in this sense. The poor and downtrodden represent a significant part of the electorate in nearly every country that has been affected by globalization. As a result, a wave of populism is sweeping democratic countries. Politicians around the world are appealing to a sense of national identity. Is it possible to understand the frustrated feelings of people who have failed to integrate into the new global economic order? Absolutely. It's not too dissimilar from the grief felt by a seamstress who was left without work upon the invention of the sewing machine.
Is it worth trying to resist globalization as did the Luddites of the 19th century, who fought tooth and nail to reverse the inevitability of the industrial revolution? The jury is still out.
The world is becoming more complex and stratified. Economic and political interdependence between countries is growing each and every day. In this sense, globalization is progress and progress is but an irreversible process.
Yet, like the inhumane capitalism of the 19th century so vividly described in Dickens' novels, globalization carries many hidden threats. We must recognize and address these threats. The emphasis should be on the person, his dignity, needs, and requirements. Global elites in the pursuit of power and superprofits will continue to drive forward the process of globalization. Our task is not to stop or slow them down, but to correct global megatrends so that the flywheel of time does not grind ordinary people to the ground or simply throw nation-states to the sidelines of history.