Armenia on the way to ratification of the key Air Convention protocols with help from UNECE
Four decades of experience under the UNECE Convention on Long-range Transboundary Air Pollution (Air Convention) have demonstrated that ratification and implementation of the Convention and its protocols reduces health and environmental impacts in a more cost-effective way than unilateral action by one country alone. This also creates economic benefits as harmonized legislation and standards across borders can introduce a level playing field for industry across countries and prevent Parties from competing with each other at the expense of environment and health.
One of the priorities for the Convention in recent years has been to encourage the ratification and to strengthen the implementation of the Convention and its protocols, targeting Parties from Eastern, Europe, the Caucasus and Central Asia. In this regard, UNECE organized a high-level level awareness-raising meeting in Armenia, which included a national round table to discuss domestic law on air pollution control, in Yerevan this week (25 September 2019).
The purpose of the event was to raise the political profile of the Convention and increase awareness of the benefits of accession to its Protocols; to further assist Armenia in aligning national legislation with the provisions of the Protocols and determining the next steps towards ratification; and to highlight the Convention's links and complementarity with the relevant European Union legislation, which Armenia plans to transpose into domestic law pursuant to its Partnership Agreement with the European Union.
High-level participants from the Ministry of Environment and other Ministries as well as representatives from the private sector and civil society discussed the recommendations on the steps towards ratification of the key protocols of the Convention. Parties to the Convention also shared their experiences with ratification and representatives from the European Union presented on the links between the Convention and European Union legislation.
Hyatt Launches Three Global Initiatives to Significantly Reduce Single-Use Plastics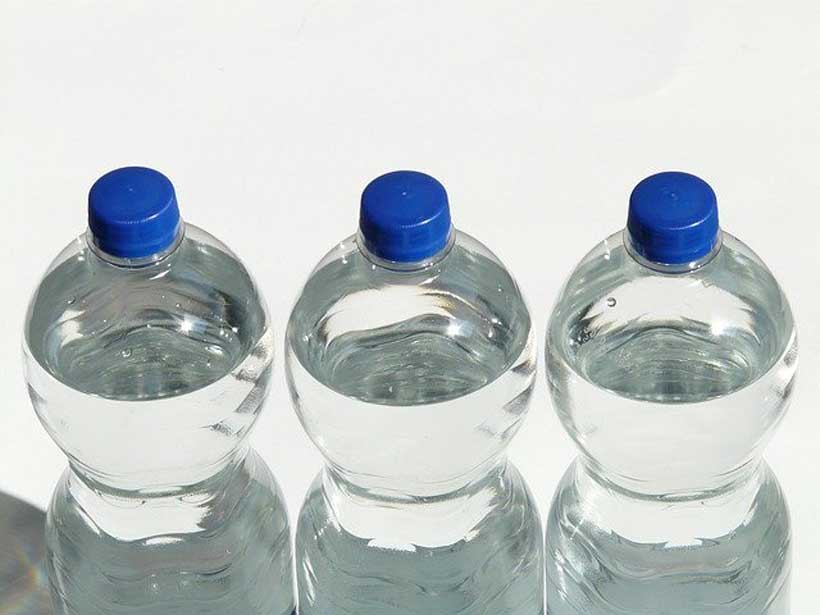 Hyatt Hotels Corporation is announcing a series of initiatives to reduce waste at Hyatt hotels globally, including introducing large-format bathroom amenities and reducing single-use water bottles by June 2021. The following initiatives will be introduced as soon as possible in properties around the world, and no later than June 2021:
Transitioning to large-format bathroom amenities to replace traditional small bottles of shower gel, shampoo, conditioner and lotion.
Increasing the number of water stations in key public spaces at hotels for guests who wish to refill reusable water bottles.
Serving water in carafes or other containers for meetings and events; bottled water will be available by request.
"At Hyatt, our purpose – we care for people so they can be their best – guides all business decisions, including our global sustainability framework, which focuses on using resources responsibly and helping address today's most pressing environmental issues," said Mark Hoplamazian, president and CEO, Hyatt. "Plastic pollution is a global issue, and we hope our efforts will motivate guests, customers and, indeed, ourselves to think more critically about our use of plastic."
These new initiatives represent a significant step in Hyatt's global sustainability program and underscore Hyatt's commitment to wellbeing. As promoted in Hyatt's landmarks of wellbeing – Feel, Fuel and Function – proper hydration is essential to living well. Offering increased access to water stations across Hyatt hotels around the world will ensure guests will have hydration choices that align with both their wellbeing and sustainability priorities while traveling.
Transitioning to large-format bathroom amenities and reducing single-use water bottles builds on Hyatt's broader commitment to reduce disposables and select environmentally preferable options whenever possible, with the exception of when single-use bottles are needed for water quality reasons.
Other recent global initiatives have included removing plastic straws and drink picks and making alternative options available only by request at Hyatt hotels, and increasing the use of compostable, recyclable, or recycled content packaging for to-go food containers.
While these global efforts ensure guests – both leisure and business – will consistently have the option to avoid single-use water bottles while staying at Hyatt hotels, many properties have already been introducing additional efforts to create best-in-class solutions. Examples include:
In-house water bottling plants that reuse glass bottles and replace single-use bottles. Hotels with this solution currently include Alila Villas Koh Russey, Alila Manggis, Alila Ubud, Alila Villas Uluwatu, Alila Bangsar, Alila Jabal Akhdar, Hyatt Regency Addis Ababa, Hyatt Regency Delhi, Andaz Costa Rica Resort at Peninsula Papagayo and Park Hyatt Maldives Hadahaa.
Reusable bottles distributed to all guests at check-in at resorts such as Hyatt Regency Maui Resort and Spa, Andaz Maui at Wailea Resort, Grand Hyatt Kauai Resort & Spa, Hyatt Ziva Cancun, Miraval Arizona and Miraval Austin.
Filtered water spouts installed in all guest rooms at Park Hyatt Istanbul – Macka Palas to provide fresh drinking water.
Kenyan students learn about environmental law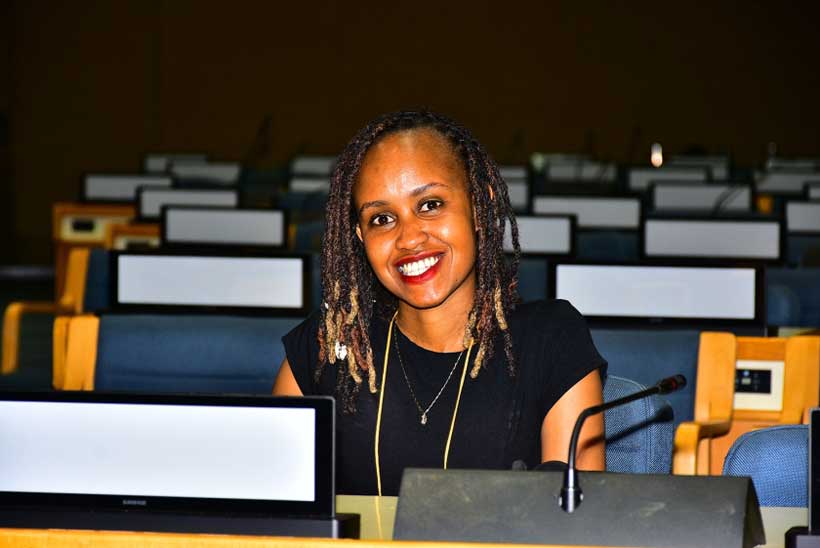 In our globalized world, environmental threats require effective responses that promote peace, justice, development and the fulfilment of environmental and human rights. This is the responsibility of everyone; and we all have the right to be involved. We are all the leadership that the planet needs.
That's what a group of Kenyan students were told in October 2019 when they participated in a lecture at the UN Environment Programme (UNEP) on international environmental law.
UNEP promotes a shared sense of environmental governance by building the capacity of those who affect the rules, policies and institutions that shape how humans interact with the environment.
UNEP experts spoke to students on basic governance and enforcement of international environmental law. International environmental law can involve many countries, as it does with the Paris Agreement, or a few countries, such as a regional environmental treaty. Sources of international environmental law can cover varied goals, such as the Convention on Biological Diversity, or be specific to a certain issue, such as the Agreement on the Conservation of Albatrosses and Petrels. We need international environmental law because many environmental problems are transboundary, regional or global in scope, and solutions require international cooperation and the adoption of common standards.
The students and UNEP experts deliberated over the weaknesses and strengths of international environmental laws and discussed how students could get more involved in tackling the issues. Students described the lecture as very useful and said that they were challenged to think of new and different aspects of environmental law.
Topics discussed included the divergent responsibilities of various groups regarding environmental governance and biotechnology, the principle of common but differentiated responsibility, and plastic pollution and lessons from the plastic ban in Kenya.
To ensure that this learning continues outside the lecture theatre, the UNEP team shared learning resources with the students.
James Nyaro, a lecturer at the Kenyatta University, said on behalf of the institution: "You let us ask you questions… and responded to them comprehensively… and we cannot thank you enough."
What should I know about international environmental law?
When states work together to create and implement international environmental law, great things can be achieved. The ozone layer is currently on track to heal completely in our lifetime and this will save two million people each year by 2030 from skin cancer. This success is due to international environmental law through the Montreal Protocol: an environmental treaty.
As everyone has the right to be involved in environmental management, we should all have a basic understanding of the laws that govern us. Countries are individually responsible for deciding and applying international environmental laws, yet the average citizen can be far removed from the processes involved in their development and implementation. As citizens, we should influence the progression and enforcement of international environmental law to ensure that it effectively tackles the issues we face. UNEP encourages everyone to learn what international environmental laws apply to their states through InforMEA. Knowledge is the first step towards creating environmental laws that work for us.
On 23 October 2019, postgraduate students from the School of Security, Diplomacy and Peace Studies at Kenyatta University were introduced to international environmental law by UNEP experts.
Climate change: Scientists warn over impact on food security and oceans
UN climate scientists presented MEPs with new evidence on how climate change is affecting food production and oceans.
The Intergovernmental Panel on Climate Change is the United Nations body for assessing the science related to climate change. In August, it presented a report on climate change and land and in September one on the oceans and cryosphere in a changing climate. The reports are the latest scientific input for the UN climate summit COP25 to be held in Madrid in December.
The scientists behind the reports presented their findings to Parliament's environment, development and fisheries committees on Wednesday 6 November.
Food production and climate change a two-way street
Professor Jim Skea told MEPs climate change was exacerbating land degradation, such as erosion and pollution, which in turn affects infrastructure and people's livelihoods. Better land management can help tackle climate change but it must be complemented by other action, he added.
Dr Jean-François Soussana noted that the food system accounts for between a fifth and a third of all greenhouse gas emissions caused by humans. At the same time, climate change affects food security through declining crops of wheat and maize. He warned that in future the stability of our food supply would decrease further as the magnitude and frequency of extreme weather events increases.
Melting ice, rising seas
According to scientists, the rise in sea level is accelerating, mainly due to the Greenland and Antarctic ice sheets melting faster.
Professor Hans-Otto Pörtner warned that in a business as usual scenario the sea level is estimated to rise about five metres by 2300. In addition, in warming oceans marine life has access to less oxygen and nutrients, putting food security at risk for communities dependent on seafood.
Pörtner added: "To minimise the severity of the impact of climate change, every bit of warming matters, each year matters, each choice matters, and most importantly, political and societal will matters."