New IRENA Report Explores Potential of Green Hydrogen
Hydrogen from renewables can help tackle various critical energy challenges. It could particularly offer ways to decarbonise a range of sectors where it is proving difficult to meaningfully reduce CO2 emissions, a new report by the International Renewable Energy Agency (IRENA) on Hydrogen: a renewable energy perspective finds.
As world leaders gather in New York to discuss climate action solutions, IRENA contributed to building a community of stakeholders that look at the emerging solution of clean hydrogen. Led by the World Economy Forum (WEF), the initiative aims to explore the role of hydrogen in the energy transition and advance on the clean hydrogen agenda. At a side event hosted by WEF, IRENA presented key findings of its new report and emphasized the expected growing role of renewables-based hydrogen in the future energy mix. IRENA projects an 8% share of total global final energy consumption to be attributed to hydrogen by 2050.
Decarbonisation impacts depends on how hydrogen is produced. Current and future sourcing options can be divided into grey (fossil fuel-based), blue (fossil fuel-based production with carbon capture, utilisation and storage) and green (renewables-based) hydrogen. With massively falling cost of renewables, the potential of green hydrogen particularly for so called 'hard-to-decarbonise' sectors and energy-intensive industries like iron and steel, chemicals, shipping and aviation would become more compelling given the urgency to limit CO2 emissions. In that context, IRENA also supports the work of the "Getting to Zero 2030 Coalition" to achieve carbon emissions cuts in the global shipping sector by 2030.
However, deployment of hydrogen-based solutions will not happen overnight, IRENA's new report cautions. Hydrogen might likely trail other strategies such as electrification of end-use sectors, and its use will target specific applications. The need for a dedicated new supply infrastructure may also limit hydrogen use to certain countries that decide to follow this strategy. While renewable energy and energy efficiency are immediately ready to be deployed at large-scale, hydrogen in combination with renewables could represent a complementary solution in the long run.
Download IRENA's report Hydrogen: a renewable energy perspective.
Countries Can Take Steps Now to Rebuild from COVID-19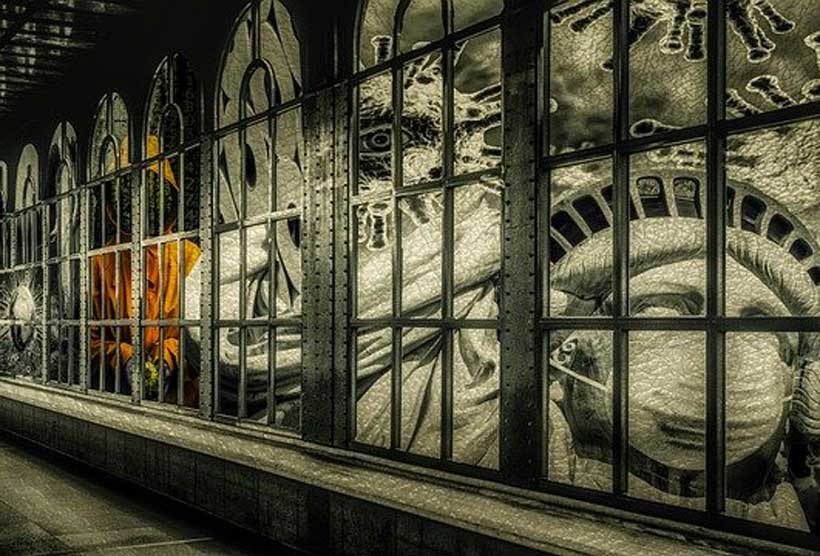 The coronavirus (COVID-19) pandemic and the economic shutdowns are dealing a severe blow to the global economy and especially poorer countries. Developing countries and the international community can take steps now to speed recovery after the worst of the health crisis has passed and blunt long-term adverse effects, according to analytical chapters released today from the World Bank Group's Global Economic Prospects report.
Short-term response measures to address the health emergency and secure core public services will need to be accompanied by comprehensive policies to boost long-term growth, including by improving governance and business environments, and expanding and improving the results of investment in education and public health. To make future economies more resilient, many countries will need systems that can build and retain more human and physical capital during the recovery – using policies that reflect and encourage the post-pandemic need for new types of jobs, businesses and governance systems.
The analysis has been released ahead of the June 8 issuance of the full report, which will include the Bank Group's latest forecasts for the global economy.
"The scope and speed with which the COVID-19 pandemic and economic shutdowns have devastated the poor around the world are unprecedented in modern times. Current estimates show that 60 million people could be pushed into extreme poverty in 2020. These estimates are likely to rise further, with the reopening of advanced economies the primary determinant," said World Bank Group President David Malpass. "Policy choices made today – including greater debt transparency to invite new investment, faster advances in digital connectivity, and a major expansion of cash safety nets for the poor – will help limit the damage and build a stronger recovery. The financing and building of productive infrastructure are among the hardest-to-solve development challenges in the post-pandemic recovery. We need to see measures to speed litigation and the resolution of bankruptcies and reform the costly subsidies, monopolies and protected state-owned enterprises that have slowed development."
Deep recessions associated with the pandemic will likely exacerbate the multi-decade slowdown in economic growth and productivity, the primary drivers of higher living standards and poverty reduction. Adding to the inequality problem from slow trend growth, the poor and vulnerable are among the hardest hit by the pandemic and economic shutdown – including through infection, school closures and lower remittance flows.
Measures needed to protect public health have undercut an already fragile global economy, causing deep recessions in advanced economies and emerging market and developing economies (EMDEs) alike. EMDEs that have weak health systems; those that rely heavily on global trade, tourism, or remittances from abroad; and those that depend on commodity exports will be particularly hard-hit, the analysis notes.
In the long-term, the pandemic will leave lasting damage through multiple channels, including lower investment; erosion of physical and human capital due to closure of businesses and loss of schooling and jobs; and a retreat from global trade and supply linkages. These effects will lower potential output – the output an economy can sustain at full employment and capacity – and labor productivity well into the future. Pre-existing vulnerabilities, fading demographic dividends, and structural bottlenecks will amplify the long-term damage of deep recessions associated with the pandemic.
"When the pandemic struck, many emerging and developing economies were already vulnerable due to record-high debt levels and much weaker growth. Combined with structural bottlenecks, this will amplify the long-term damage of deep recessions associated with the pandemic," said Ceyla Pazarbasioglu, World Bank Group Vice President for Equitable Growth, Finance and Institutions."Urgent measures are needed to limit the damage, rebuild the economy, and make growth more robust, resilient and sustainable."
Policies to rebuild both in the short and long-term entail strengthening health services and putting in place very targeted stimulus measures to help reignite growth. This includes efforts to maintain the private sector and get money directly to people so that we may see a quicker return to business creation after this pandemic has passed. During the mitigation period, countries should focus on sustaining economic activity with targeted support to provide liquidity to households, firms and government essential services. At the same time, policymakers should remain vigilant to counter potential financial disruptions.
During the recovery period, countries will need to calibrate the winding down of public support and should be targeting broader development challenges. The analysis discusses the importance of allowing an orderly allocation of new capital toward sectors that are productive in the new post-pandemic structures that emerge. To succeed in this, countries will need reforms that allow capital and labor to adjust relatively fast – by speeding the resolution of disputes, reducing regulatory barriers, and reforming the costly subsidies, monopolies and protected state-owned enterprises that have slowed development.
To make future economies more resilient, many countries will need systems that can build and retain more human and physical capital during the recovery – using policies that reflect and encourage the post-pandemic need for new types of jobs, businesses and governance systems. Enhancing transparency in financial commitments and investment would also help rebuild confidence and facilitate investment growth.
Restrictions on mobility and the global recession have resulted in the steepest one-month drop in oil prices on record, in March. The predominantly demand-driven plunge in oil prices, which came on the heels of disagreements among oil producers about production targets, has been accompanied by a steep rise in global oil inventories. The analysis also details the implications of the oil price plunge for the global economy and, in particular, for energy-exporting EMDEs.
In the short-term, while restrictions on transport and travel remain in place, low oil prices are unlikely to provide much support for growth and may, instead, compound the damage wrought by the pandemic by further weakening the finances of producers. Low oil prices are likely to provide at best marginal support to global activity early in the recovery.
"Oil-exporting emerging and developing economies entered the current crisis with eroded fiscal positions after having drawn on them to weather the 2014-16 oil price drop. In addition to the unprecedented public health crisis, these economies are now experiencing sharp economic downturns as their export revenues nosedive," said Ayhan Kose, Director of the World Bank's Prospects Group. "Even if oil prices rise as global oil demand recovers, the recent plunge in prices is another reminder for oil-exporting countries of the urgency to continue with reforms to diversify their economies."
Current low oil prices also present an opportunity to review energy pricing policies as energy-importing EMDEs need to move away from costly subsidy schemes and allocate their limited fiscal resources for higher-priority expenditures involving improvements in public health and education programs.
World Bank Group COVID-19 Response
The World Bank Group, one of the largest sources of funding and knowledge for developing countries, is taking broad, fast action to help developing countries strengthen their pandemic response. We are supporting public health interventions, working to ensure the flow of critical supplies and equipment, and helping the private sector continue to operate and sustain jobs. We will be deploying up to $160 billion in financial support over 15 months to help more than 100 countries protect the poor and vulnerable, maintain the private sector, and bolster economic recovery. This includes $50 billion of new IDA resources through grants and highly concessional loans.
COVID-19 Epidemic Poses Greatest Threat to Cambodia's Development in 30 Years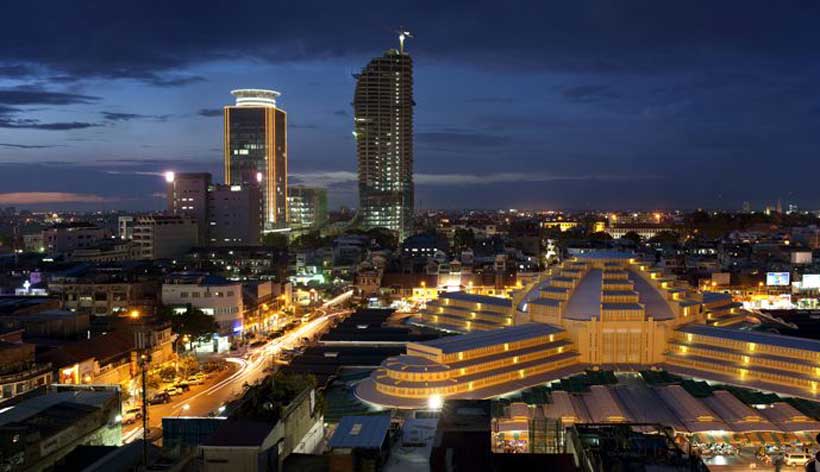 The COVID-19 pandemic is hitting Cambodia's main drivers of economic growth—tourism, manufacturing exports, and construction—which together account for more than 70 percent of the country's growth and almost 40 percent of paid employment. As a result, the economy in 2020 is expected to register its slowest growth since 1994, contracting by between -1 percent and -2.9 percent, according to Cambodia in the Time of COVID-19, the World Bank's latest Economic Update for Cambodia.
Poverty in 2020 could increase among households involved in key sectors like tourism, construction, trade, manufacturing and the garment industry by between 3 to 11 percentage points higher than at baseline, or in the absence of COVID-19. The fiscal deficit could reach its highest level in 22 years.
The collapse of growth drivers has hurt economic growth and put at least 1.76 million jobs at risks. The report also warns that capital inflows are tapering off, which in turn is triggering the easing of real estate market prices, likely ending the construction boom. With the current large outstanding credit to the construction, real estate, and mortgage sector, nonperforming loans could rise.
In response to the COVID-19 shock, the report recommends policy options that aim at providing urgent economic relief and public health protection in the immediate term, underpinning an economic recovery in the short term, and fostering macro-fiscal and social resilience in the medium term.
"The global shock triggered by the COVID-19 pandemic has significantly impacted Cambodia's economy," said Inguna Dobraja, World Bank Country Manager for Cambodia. "The World Bank is committed to helping Cambodia deal effectively with the COVID-19 crisis and strengthen the economy for recovery and future resilience."
The report also includes a special focus section on the importance of quality of education as a key to human development and sustainable growth in Cambodia. Spending on education in nominal terms nearly tripled from $343 million in 2014 to $848 million in 2019, with a significant portion of that increase going to teachers' salaries. However, achieving education quality in public schools remains a critical challenge.
The special focus looked at two school models—New Generation School and School Based Management—because they have shown promising results in education quality. Among the important factors contributing to improved student learning outcomes in these two models are giving schools a level of autonomy to manage operations along with higher accountability, use of performance-based management, and emphasis on teacher quality.
The special focus also highlighted key policy recommendations to improve the quality of education in Cambodia such as strengthening accountability in public schools, linking salary increase and promotion to performance, and further upgrading the capacity and quality of teachers.
The Cambodia Economic Update is a biannual report that provides up-to-date information on short- and medium-term macroeconomic developments in Cambodia.
COVID-19 Intensifies the Urgency to Expand Sustainable Energy Solutions Worldwide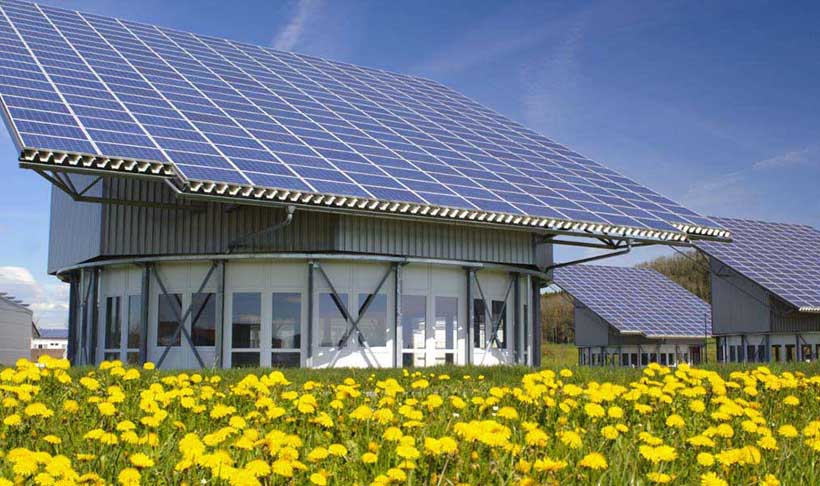 Despite accelerated progress over the past decade, the world will fall short of ensuring universal access to affordable, reliable, sustainable, and modern energy by 2030 unless efforts are scaled up significantly, reveals the new Tracking SDG 7: The Energy Progress Report released today by the International Energy Agency (IEA) the International Renewable Energy Agency (IRENA), the United Nations Statistics Division (UNSD), the World Bank, and the World Health Organization (WHO).
According to the report, significant progress had been made on various aspects of the Sustainable Development Goal (SDG) 7 prior to the start of the COVID-19 crisis. This includes a notable reduction in the number of people worldwide lacking access to electricity, strong uptake of renewable energy for electricity generation, and improvements in energy efficiency. Despite these advances, global efforts remain insufficient to reach the key targets of SDG 7 by 2030.
"Renewable energy is key to achieving SDG 7 and building resilient, equitable and sustainable economies in a post COVID-19 world. Now more than ever is the time for bold international cooperation to bridge the energy access gap and place sustainable energy at the heart of economic stimulus and recovery measures. IRENA is committed to scale up action with its global membership and partners to channel investment and guide policy intervention in pursuit of sustainable development for all humankind," said Francesco La Camera, Director-General of the International Renewable Energy Agency (IRENA).
The number of people without access to electricity declined from 1.2 billion in 2010 to 789 million in 2018, however, under policies that were either in place or planned before the start of the COVID-19 crisis, an estimated 620 million people would still lack access in 2030, 85 percent of them in Sub-Saharan Africa. SDG 7 calls for universal energy access by 2030.
Other important elements of the goal also continue to be off track. Almost 3 billion people remained without access to clean cooking in 2017, mainly in Asia and Sub-Saharan Africa. Largely stagnant progress since 2010 leads to millions of deaths each year from breathing cooking smoke. The share of renewable energy in the global energy mix is only inching up gradually, despite the rapid growth of wind and solar power in electricity generation. An acceleration of renewables across all sectors is required to move closer to reaching the SDG 7 target, with advances in heating and transport currently lagging far behind their potential. Following strong progress on global energy efficiency between 2015 and 2016, the pace has slackened. The rate of improvement needs to speed up dramatically, from 1.7 percent in 2017 to at least 3 percent in coming years.
Accelerating the pace of progress in all regions and sectors will require stronger political commitment, long-term energy planning, increased public and private financing, and adequate policy and fiscal incentives to spur faster deployment of new technologies An increased emphasis on "leaving no one behind" is required, given the large proportion of the population without access in remote, rural, poorer and vulnerable communities. The 2020 report introduces tracking on a new indicator, 7.A.1, on international financial flows to developing countries in support of clean and renewable energy. Although total flows have doubled since 2010, reaching $21.4 billion in 2017, only 12 percent reached the least-developed countries, which are the furthest from achieving the various SDG 7 targets.
The five custodian agencies of the report were designated by the UN Statistical Commission to compile and verify country data, along with regional and global aggregates, in relation to the progress in achieving the SDG 7 goals. The report presents policymakers and development partners with global, regional and country-level data to inform decisions and identify priorities for a sustainable recovery from COVID-19 that scales up affordable, reliable, sustainable and modern energy. This collaborative work highlights once more the importance of reliable data to inform policy-making as well as the opportunity to enhance data quality through international cooperation to further strengthen national capacities. The report has been transmitted by SDG 7 custodian agencies to the United Nations Secretary-General to inform the 2030 Agenda for Sustainable Development's annual review.
Key highlights on SDG7 targets
Please note that the report's findings are based on international compilations of official national-level data up to 2018 while also drawing on analysis of recent trends and policies related to SDG 7 targets.
Access to electricity: Since 2010, more than a billion people have gained access to electricity. As a result, 90 percent of the planet's population was connected in 2018. Yet 789 million people still live without electricity and despite accelerated progress in recent years, the SDG target of universal access by 2030 appears unlikely to be met, especially if the COVID-19 pandemic seriously disrupts electrification efforts. Regional disparities persist. Latin America and the Caribbean, Eastern Asia and South-eastern Asia are approaching universal access but Sub-Saharan Africa lags behind, accounting for 70 percent of the global deficit. Several large access-deficit countries in the region have electrification growth rates that are not keeping up with population growth. Nigeria and the Democratic Republic of Congo (DRC) have the largest deficits, with 85 million and 68 million unelectrified people, respectively. India has the third largest deficit with 64 million unelectrified people, although its rate of electrification outpaces population growth. Among the 20 countries with the largest access deficits, Bangladesh, Kenya, and Uganda showed the greatest improvement since 2010, thanks to annual electrification growth rates in excess of 3.5 percentage points, driven largely by a comprehensive approach that combined grid, mini grid and off-grid solar electrification.
Clean cooking: Almost three billion people remained without access to clean fuels and technologies for cooking, residing mainly in Asia and Sub-Saharan Africa. Over the 2010 to 2018 period, progress has remained largely stagnant, with the rate of increase in access to clean cooking even decelerating since 2012 in some countries, falling behind population growth. The top 20 countries lacking access to clean cooking accounted for 82 percent of the global population without access between 2014 and 2018. This lack of clean cooking access continues to have serious gender, health, and climate consequences that affect not only the achievement of SDG target 7.1, but also the progress towards several other related SDGs. Under current and planned policies, 2.3 billion people would still be deprived of access to clean cooking fuels and technologies in 2030. The COVID 19 pandemic is likely to swell the toll of prolonged exposure of women and children to household air pollution caused by mainly using raw coal, kerosene or traditional uses of biomass for cooking. Without prompt action, the world will fall short of the universal cooking access goal by almost 30 percent. Greater access to clean cooking was achieved largely in two regions of Asia. From 2010 to 2018, in Eastern Asia and South-eastern Asia the numbers of people lacking access fell from one billion to 0.8 billion. Central Asia and Southern Asia also saw improved access to clean cooking, in these regions the number of people without access dropped from 1.11 billion to 1.0 billion.
Renewables: The share of renewables in the global energy mix reached 17.3 percent of final energy consumption in 2017, up from 17.2 percent in 2016 and 16.3 percent in 2010. Renewables consumption (+2.5 percent in 2017) is growing faster than global energy consumption (+1.8 percent in 2017), continuing a trend in evidence since 2011. Most of the growth in renewables has occurred in the electricity sector, thanks to the rapid expansion of wind and solar power that has been enabled by sustained policy support and falling costs. Meanwhile, the use of renewables in heating and transport is lagging. An acceleration of renewables across all sectors will be needed to achieve SDG target 7.2. The full impact of the COVID-19 crisis on renewables is yet to become clear. Disruption to supply chains and other areas risks delaying deployments of wind and solar PV. The growth of electricity generation from renewables appears to have slowed down as a result of the pandemic, according to the available data. But they so far appear to be holding up much better than other major fuels such as coal and natural gas.
Energy efficiency: Global primary energy intensity – an important indicator of how heavily the world's economic activity uses energy – improved by 1.7 percent in 2017. That is better than the 1.3 percent average rate of progress between 1990 and 2010 but still well below the original target rate of 2.6 percent and a marked slowdown from the previous two years. Specific metrics on energy intensity in different sectors indicate that improvements have been fastest in the industry and passenger transport sectors, exceeding 2 percent since 2010. In the services and residential sectors, they have averaged between 1.5 percent and 2 percent. Freight transport and agriculture have lagged slightly behind. Achieving SDG target 7.3 for energy efficiency will require the overall pace of improvement to accelerate significantly to around 3 percent a year between 2017 and 2030. But preliminary estimates suggest that the rate remained well below that level in 2018 and 2019, making an even more substantial increase in the coming years necessary to reach the SDG 7 target.
International financial flows: International public financial flows to developing countries in support of clean and renewable energy doubled since 2010, reaching $21.4 billion in 2017. These flows mask important disparities with only 12 percent of flows in 2017 reaching those most in need (least developed countries and small island developing states). To accelerate renewable energy deployment in developing countries, there is a need for enhanced international cooperation that includes stronger public and private engagement, to drive an increase of financial flows to those most in need – even more so in a post-COVID-19 world.
This is the sixth edition of this report, formerly known as the Global Tracking Framework. The preparatory work of this year's edition was chaired by the International Renewable Energy Agency (IRENA). Funding for the report was provided by the World Bank's Energy Sector Management Assistance Program (ESMAP).