Four years on and half a billion dollars later – Tax Inspectors Without Borders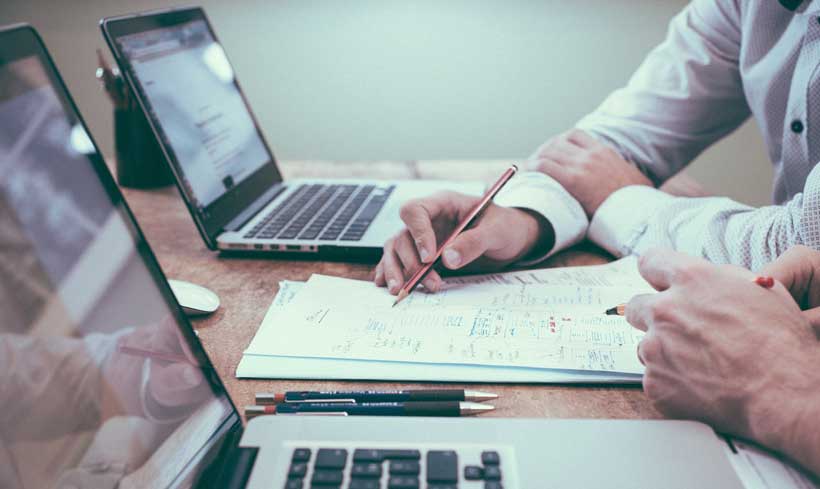 The international community has made important progress in improving developing countries' ability to tax multinational enterprises and boost domestic revenue mobilisation.
A leading element of international co-operation efforts is the Tax Inspectors Without Borders (TIWB) initiative – a joint OECD/UNDP programme launched in July 2015 to strengthen developing countries' auditing capacity and multinationals' compliance worldwide.
TIWB assistance has delivered nearly USD 500 million in additional revenue for developing countries through April 2019, according to the latest TIWB annual report. The report was presented by OECD Secretary-General, Angel Gurría, and United Nations Development Programme Administrator, Achim Steiner, during a ministerial panel discussion in the margins of the United Nations General Assembly in New York.
With programmes across Africa, Asia, Eastern Europe, Latin America and the Caribbean, the TIWB initiative now covers 98 completed, ongoing and upcoming programmes in 55 countries and jurisdictions worldwide, and is on track to meeting a target of 100 deployments by 2020.
"The concept of TIWB is simple: expert tax auditors are sent to help interested tax administrations in developing countries, where they work side-by-side with local auditors to strengthen their capacity," Mr. Gurría said. "Tax officials around the globe are gaining the knowledge they need to identify when their big taxpayers are not paying the correct amount, as well as the confidence and skills to engage with them to ensure correct taxes are collected. TIWB is filling an important skills gap, helping address Base Erosion and Profit Shifting (BEPS) and abusive tax avoidance by multinational enterprises," Mr Gurría said.
The annual report shows that TIWB is excellent value for money. Every dollar invested in TIWB programmes has led to USD 100 in additional revenue. These results have been driven by strong support from a broad range of partners, including regional and international organisations as well as strong donor support. Sixteen countries have so far deployed their serving tax officials to provide hands-on, learning-by-doing assistance to auditors in developing countries. Among the partner administrations are those engaged in South-South co-operation – India, Kenya, Mexico, Morocco, Nigeria and South Africa. TIWB programmes are also supplemented by a UNDP Roster of experts currently with over 50 experts.
The success of the current TIWB model has spurred interest in expanding the initiative to other opportunities including tax crime investigations, joint audits, automatic exchange of information, tax treaty negotiations and dispute resolution. Pilot programmes are already underway in some of these areas.
"Developing countries lose hundreds of billions of dollars each year to tax avoidance, and these lost resources prevent millions of people from getting an education, accessing healthcare, or having acceptable living standards," Mr. Steiner said. "The TIWB initiative helps capture these significant resources by helping countries to close tax loopholes, improve transparency, and most critically, reduce tax avoidance by multinational enterprise. Our work with a range of industries has resulted in hundreds of millions in additional dollars of tax revenue becoming available for countries to advance their national development priorities and achieve the Sustainable Development Goals."
APEC Needs to Look Beyond Numbers, Bring Concrete Benefits to People
The current volatility and uncertainty of the international trade environment requires APEC to be dynamic, said Dato' Sri Norazman Ayob, Deputy Secretary General of Industry of Malaysia's Ministry of International Trade and Industry.
"Integration of the global supply chain carries inherent systemic risk of disruption to domestic economies in the event of a major breakdown along the value chain," he said during his remarks at a dialogue with stakeholders focused on APEC's post-2020 vision in Putrajaya on Wednesday. "Businesses would need to constantly reassess their business models to ensure business continuity."
Notwithstanding, the ever-changing environment requires constant rebalancing measures from regulators and industry players to encourage domestic industrial development to ensure economic growth remains sustainable.
Norazman argued that as the premier economic forum in the region, APEC needs to realign its priorities to look at economic growth beyond creating equal opportunities and prosperity through trade and investment, "but also tangible benefits to the people."
He noted that APEC's goal of free and open trade in the region, otherwise known as the Bogor Goals, has brought integration to the region by reducing trade barriers and addressing regulatory issues.
Average tariffs within APEC have fallen from 17 percent in 1989 to 5.3 percent in 2018. During the same period, APEC's share of world's trade increased from 41 percent to 48 percent. APEC economies account for more than 80 percent of Malaysia's total trade.
"Despite these achievements, we are very much living in a world where uncertainty is the new normal and economies have to be prepared to constantly embrace change in order to survive in the current global environment," Norazman explained.
One of the key deliverables for Malaysia as the host of APEC this year is to lead the development of the new APEC vision that will guide the forum's work in the next decades.
Guided by the overarching concept of "Shared Prosperity", Malaysia plans to introduce initiatives to enable trade and investments to generate concrete outcomes for the people in the region.
According to Norazman, Malaysia will promote the development of the digital economy and encourage effective use of advanced technologies to improve living standards, create equal employment opportunities and achieve a more balanced growth across the region.
"The Post-2020 Vision has to ensure that people are put at the core of the discussion," he concluded. "A more holistic approach that includes inclusivity, equality and sustainability can be explored in ensuring that no one is left behind."
Senior Officials from APEC economies will gather in Putrajaya on 21-22 February 2020 to discuss the initiatives and work plans for the year.
Afghanistan: Civilian casualties exceed 10,000 for sixth straight year
More than 10,000 civilians in Afghanistan were killed and injured last year, according to a new United Nations report that details record-high levels of civilian harm in the ongoing conflict.
"Almost no civilian in Afghanistan has escaped being personally affected in some way by the ongoing violence," Tadamichi Yamamoto, the UN Special Representative for Afghanistan and head of the UN Assistance Mission in Afghanistan (UNAMA), said on Saturday.
The report, entitled Afghanistan Annual Report on Protection of Civilians in Armed Conflict: 2019, documents 3,403 civilians killed and 6,989 injured – with the majority of the civilian casualties inflicted by anti-Government elements.
It is the sixth year in a row that the number of civilian casualties has exceeded 10,000.
Grim milestone
After more than a decade of systematically documenting the impact of the war on civilians, the UN found that in 2019 the number of civilian casualties had surpassed 100,000.
"It is absolutely imperative for all parties to seize the moment to stop the fighting, as peace is long overdue; civilian lives must be protected and efforts for peace are underway", stressed Mr. Yamamoto.
The figures outlined in the report, released jointly by UNAMA and the UN Human Rights Office, represent a five per cent decrease over the previous year, mainly due to a drop in civilian casualties caused by the terrorist group ISIL.
However, civilian casualties caused by the other parties rose, including a 21 per cent increase by the Taliban and an 18 per cent surge by the international military forces, mainly due to an increase in improvised explosive device attacks and airstrikes.
Protect civilians
"All parties to the conflict must comply with the key principles of distinction, proportionality and precaution to prevent civilian casualties," said Michelle Bachelet, the UN High Commissioner for Human Rights.
To ensure accountability, the report calls on all conflict parties to conduct prompt, effective and transparent investigations into all allegations of violations of international human rights law and international humanitarian law.
"Belligerents must take the necessary measures to prevent women, men, boys and girls from being killed by bombs, shells, rockets and improvised mines; to do otherwise is unacceptable", concluded the High Commissioner.
UNIDO and Switzerland expand cooperation to support cocoa value chain in Nicaragua's mining triangle
LI Yong, Director General of the United Nations Industrial Development Organization (UNIDO), and Federal Councillor Ignazio Cassis, Foreign Minister of the Swiss Confederation, have signed an agreement for a second phase of PROCACAO, a project to improve the productive and organizational capacities of cocoa producers in the so-called mining triangle in the northeast Nicaragua.
With a budget of US$4.845m over four years, the project will increase the productivity and competitiveness of actors along the cocoa value chain. By the end of the project, the income of at least 1,250 cocoa-producing families will have increased, as will the overall production of cocoa. Eighty per cent of producers will be certified with the Rainforest Alliance seal.
To obtain these results, the project is built on the dialogue with the main investment companies and the public sector; the project supports cocoa cooperatives and producers to be able to apply the protocol set up by large private buyers. It will establish agribusiness services driven by young people in order to improve the yield and the quality of the cocoa. Quality certification and best environmental practices will be target to improve and sustain the income from cocoa.
The partnership between UNIDO and the Swiss Agency for Development and Cooperation started in 2015. The first phase of the PROCACAO project achieved impact changes for producers, cooperatives and the cocoa market in the region. In the productive field, relevant technological advances were introduced by incorporating high-quality genetic material in cooperatives, establishing best practices for grafted cocoa, improving post-harvest work and advancing with the UTZ certification process in at least six cooperatives. At the market level, commercial relations were established with the main cocoa buyer present in the country. The commercialization options for fermented dry cocoa were expanded, ensuring the uptake of cocoa in the region.
Today, the scope of the initiative is to be widened even as the environmental challenges have increased. Thanks to the experience gained in the first phase, UNIDO believes that the region will emerge as a player in the international cocoa value chain, demonstrating a sustainable model that is able to integrate women and youth empowerment, as well as preserve biodiversity.