Four years on and half a billion dollars later – Tax Inspectors Without Borders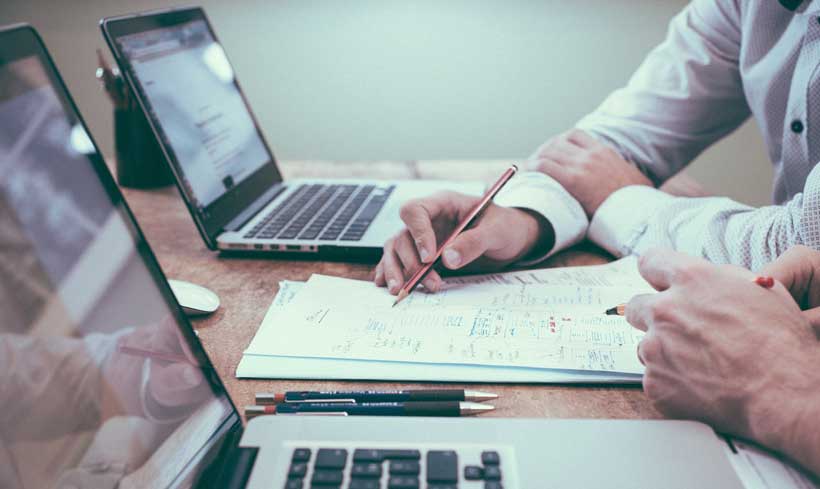 The international community has made important progress in improving developing countries' ability to tax multinational enterprises and boost domestic revenue mobilisation.
A leading element of international co-operation efforts is the Tax Inspectors Without Borders (TIWB) initiative – a joint OECD/UNDP programme launched in July 2015 to strengthen developing countries' auditing capacity and multinationals' compliance worldwide.
TIWB assistance has delivered nearly USD 500 million in additional revenue for developing countries through April 2019, according to the latest TIWB annual report. The report was presented by OECD Secretary-General, Angel Gurría, and United Nations Development Programme Administrator, Achim Steiner, during a ministerial panel discussion in the margins of the United Nations General Assembly in New York.
With programmes across Africa, Asia, Eastern Europe, Latin America and the Caribbean, the TIWB initiative now covers 98 completed, ongoing and upcoming programmes in 55 countries and jurisdictions worldwide, and is on track to meeting a target of 100 deployments by 2020.
"The concept of TIWB is simple: expert tax auditors are sent to help interested tax administrations in developing countries, where they work side-by-side with local auditors to strengthen their capacity," Mr. Gurría said. "Tax officials around the globe are gaining the knowledge they need to identify when their big taxpayers are not paying the correct amount, as well as the confidence and skills to engage with them to ensure correct taxes are collected. TIWB is filling an important skills gap, helping address Base Erosion and Profit Shifting (BEPS) and abusive tax avoidance by multinational enterprises," Mr Gurría said.
The annual report shows that TIWB is excellent value for money. Every dollar invested in TIWB programmes has led to USD 100 in additional revenue. These results have been driven by strong support from a broad range of partners, including regional and international organisations as well as strong donor support. Sixteen countries have so far deployed their serving tax officials to provide hands-on, learning-by-doing assistance to auditors in developing countries. Among the partner administrations are those engaged in South-South co-operation – India, Kenya, Mexico, Morocco, Nigeria and South Africa. TIWB programmes are also supplemented by a UNDP Roster of experts currently with over 50 experts.
The success of the current TIWB model has spurred interest in expanding the initiative to other opportunities including tax crime investigations, joint audits, automatic exchange of information, tax treaty negotiations and dispute resolution. Pilot programmes are already underway in some of these areas.
"Developing countries lose hundreds of billions of dollars each year to tax avoidance, and these lost resources prevent millions of people from getting an education, accessing healthcare, or having acceptable living standards," Mr. Steiner said. "The TIWB initiative helps capture these significant resources by helping countries to close tax loopholes, improve transparency, and most critically, reduce tax avoidance by multinational enterprise. Our work with a range of industries has resulted in hundreds of millions in additional dollars of tax revenue becoming available for countries to advance their national development priorities and achieve the Sustainable Development Goals."
IRENA and the ESA Agree to Advance Energy Transition in Space Activities
The International Renewable Energy Agency (IRENA) and the European Space Agency (ESA) signed a Memorandum of Understanding (MoU) today to advance the global energy transition through space-based services and products. The new partnership was signed by the two Director-Generals Francesco La Camera and Josef Aschbacher in pursuit of the common goal to ensure sustainable long-term socio-economic development within planetary boundaries.
Data and images from satellites can play a significant role to help countries better assess the geographical potential of renewables, identify the best locations for projects, forecast weather patterns and support long-term planning of new renewable generation capacity and infrastructure.
Francesco la Camera, IRENA's Director-General said: "Today's partnership opens a new avenue of cooperation to advance the international cooperation on energy transition globally. While an energy system underpinned by renewables is key to decarbonising our world in line with climate goals, renewables bring socioeconomic benefits with economic opportunity and social equity at its heart. By combining IRENA's knowledge on energy transition with ESA's space research and technology, we can accelerate the low-carbon energy transition and promote sustainable growth."
Under the agreement, IRENA and ESA will make use of space assets and data to improve renewable generation site location, access to energy, electrification modelling, renewable resource mapping and smart grid planning. Urban energy system planning with focus on local renewables may also benefit from satellite data while enhancing system resilience.
Making use of digital technologies including 5G and combining for example satellite imagery with artificial intelligence and big data provide a unique opportunity to enable a wider space economy and support energy transitions across the world.
Why climate science is key to protecting people and planet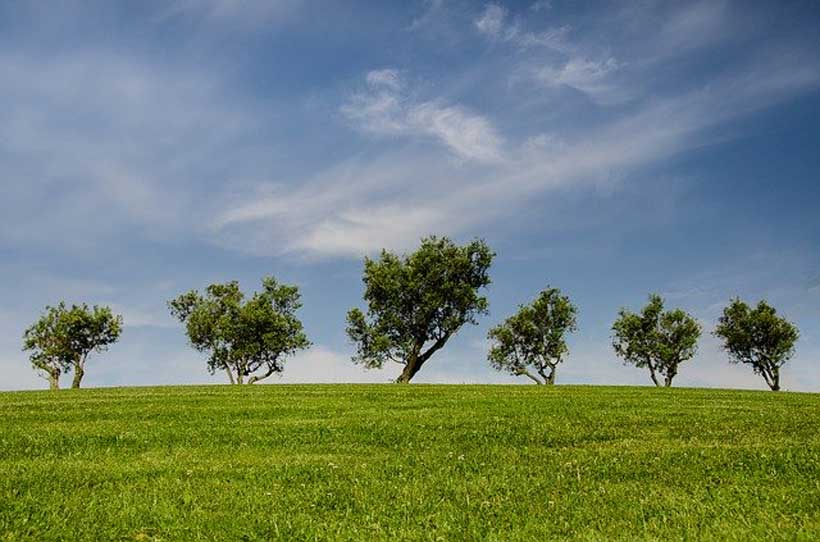 This week, scientists and representatives from 195 countries are gathered at the 54th Session of the Intergovernmental Panel on Climate Change (IPCC) to review the world's most comprehensive assessment of our climate – the Sixth Assessment Report. IPCC reports have historically underpinned global climate action and influenced the decisions to reduce greenhouse gas emissions.
We sat down with Joyce Msuya, United Nations Environment Programme (UNEP) Deputy Executive Director, to find out more about the role of climate science in decision-making and what can be done to prioritize climate action to protect people and planet.
Given the world is still grappling with a global pandemic, how urgent is the issue of climate change?
Extreme weather is the new normal. From Germany to China, to Canada or the United States – wildfires, floods, extreme heat waves – it is an ever-growing, tragic list.
And whilst climate crisis – together with biodiversity loss and pollution ­– has been underway for decades, the COVID-19 pandemic has brought this triple planetary crisis into sharp focus. It is a warning from the planet that much worse lies in store unless we change our ways. These crises threaten our collective future, and it's time to take action.
With countries investing unprecedented amounts of resources to kick-start the global economy, we need to recover in a way that is safe, sustainable and that does not exacerbate the challenges we already face.
Is there a link between the degradation of the environment and pandemics like COVID-19?
Studies report that the majority (approximately 60 per cent) of emerging infectious diseases are of animal origin and, like COVID-19 can be transferred between animals and humans. As the world's population edges towards 8 billion, land-use change and development put humans and animals in closer contact, making it easier for zoonotic diseases to spill over into human populations. This occurs as habitats are destroyed and specialist species in those habitats are replaced by generalist species like bats and rodents – both of which are more likely to carry zoonotic pathogens than most other mammalian groups – thus increasing the risk of zoonotic spillover. This is because the current host species for the disease are less available and hence allow diseases to transfer to other species and, in turn, humans. In the last 50 years, meat production has also increased by 260 per cent, and today, dams, irrigation, and factory farms are linked to 25 per cent of infectious diseases.
The pandemic is a reminder of the interconnectedness between humans and the environment, and the potential impacts of the transfer of diseases between species – the risk of which is significantly increased with the degradation of the environment.
How does the IPCC contribute to our collective efforts to tackle climate change?
Fundamentally, the role of the Panel is to establish what we know about climate change – to provide the scientific basis for decision-making, policy development and international negotiations. For this reason, all IPCC publications represent a rigorous process by the global scientific community.
Past assessments by the IPCC have helped establish human actions as a cause of global warming, prepare a pathway to the historic Paris Climate Agreement and garner commitment to limit temperature rise. Countries also look to the IPCC reports for guidance in developing their national ambitions. For example, the IPCC has made clear that each and every country in the world must commit and develop a plan to realize a net-zero future.
What do we need to know about the Sixth Assessment report currently under review?
The IPCC report is a tool for understanding past warming – how and why it has occurred, and for developing future projections, including a better understanding of how human actions have influenced extreme climate events. The first component of the full report to be released next month represents the greatest collaborative effort yet, with 234 authors, information from 14,000 scientific papers, and revisions by 750 experts and 47 governments.
The report will give us a better understanding of extreme weather events and the impacts of COVID-19 on climate change and air pollution. It will provide the momentum we need to galvanize global actions as we head towards the UN Climate Change Conference in October. And it will give us the science we need to inform the First Global Stocktake of the world's collective progress towards achieving the Paris Agreement goals in 2023.
A Working Group is now meeting to scrutinize each and every line of the full report before its final approval by the IPCC.
Could it be too late for human actions to slow the trajectory of climate change?
A growing number of countries are committing to net-zero targets. But to remain within the 2°C limit and have a chance at the 1.5°C goal, commitments need to be translated into policies and actions.
It's not too late but we need to make up for lost time – particularly in three areas. First, we must put financing in place for adaptation. Second, we must place a stronger focus on nature-based solutions in updated Nationally Determined Contributions. Third, we must unite the nature and climate agendas.
We know that developing nations often bear the disproportionate burden of climate change. As countries roll out COVID-19 recovery and stimulus packages, we have a golden opportunity to chart a sustainable future. UNEP's Emissions Gap Report 2020 found that investing in a green pandemic recovery could cut 25% off greenhouse emissions by 2030.
UNEP is supporting a landmark initiative agreed by Ministers of Environment of 54 African countries in December 2020 to support a comprehensive green recovery plan from COVID-19.
The African Green Stimulus Programme will mainstream environmental considerations across all facets of African economies. UNEP is also pleased to note that every country on the continent either already has, or is developing a national adaptation plan.
Adaptation is critical to build resilience of communities and economies to the impacts of climate change.
Indeed, 2021 will be a pivotal year for climate action. It is when much of the work to set our post-pandemic course is taking place. It is the year of the delayed UN Climate Change Conference (COP26). It is the year to agree on a global Post-2020 Biodiversity Framework. And it is the start of the UN Decade on Ecosystem Restoration.
2021 must mark the beginning of the era of action. And it must be the year where science reigns supreme.
Hungary: Reforms to raise productivity would strengthen recovery from COVID-19
Hungary's economy is emerging from the crisis caused by COVID-19, yet sustaining the country's robust pre-pandemic levels of growth will require reforms to foster productivity and job creation, according to a new OECD report.
The latest OECD Economic Survey of Hungary says that with labour shortages being felt as the economy picks up, it is vital to invest in vocational training, digital skills and apprenticeships to match skills with market requirements. Improving transport links and the availability of housing would make it easier for workers in low-employment areas to take up jobs elsewhere. Creating a more competitive and transparent business environment and accelerating firms' adoption of digital technologies would also bolster the recovery.
"Hungary's economy was doing well before the crisis, and with external demand picking up, prospects for a solid recovery are good. It is important to use this period, and the forthcoming inflow of EU funds, to raise productivity and competitiveness to ensure a strong and lasting recovery," said OECD Director of Economic Country Studies Alvaro Pereira, presenting the report alongside Hungary's Secretary of State for Financial Policy Gábor Gion.
The COVID-19 crisis hit Hungary's export-oriented economy hard, ending a period of steady growth over 2016-19 that lifted incomes and brought down the unemployment rate to a 30-year low. Policy support to workers and firms, and the swift rollout of vaccines, has smoothed the path to recovery, and the Survey projects growth of 4.6% in 2021 and 5% in 2022, following a drop of 5.1% in 2020. An annual injection of EU structural and Next Generation COVID recovery funds equivalent to around 3.5% of GDP in total from 2021 will support growth if invested well.
Short-term risks remain, such as the impact of a global shortage of semiconductors on Hungarian car production. Targeted support to households and businesses should be continued as long as is needed. Once the recovery is self-sustained, the focus should return to strengthening public finances ahead of looming increases in health and pension spending from an ageing population, the Survey says, including by completing an ongoing increase in the retirement age to 65 by 2022 and linking further increases to gains in life expectancy.


The ageing and shrinking workforce makes it urgent to raise labour productivity. In addition to strengthening vocational and tertiary education, it is key to produce more of the highly skilled engineers and ICT graduates that businesses increasingly demand. In this context, the Survey recommends making high-speed mobile Internet cheaper and helping firms to rapidly adopt digital technologies. Intensifying efforts to fight corruption, including continuing to strengthen the institutional framework, and ensuring the independence and accountability of the judicial system would improve the investment climate and support business dynamism.
Worker mobility could be enhanced by improving transport connections from rural areas into cities, modernising housing regulations to expand the private rental market, and easing some of the rigid licensing and certification requirements on professional occupations. Hungary could also consider increasing the duration of unemployment benefits from the current three months.

Finally, Hungary's economy would benefit from a more growth-friendly tax structure. The Survey suggests continuing to reduce labour taxes and phasing out distortionary taxes on turnover in sectors like energy, finance and retail which hinder new entry and investment. This could be balanced by increasing consumption, property and environmental tax revenues, while simplifying the value-added tax system by moving to a lower but broader-based VAT rate.