Finalists of the 1st Global Sports Tourism Start-up Competition announced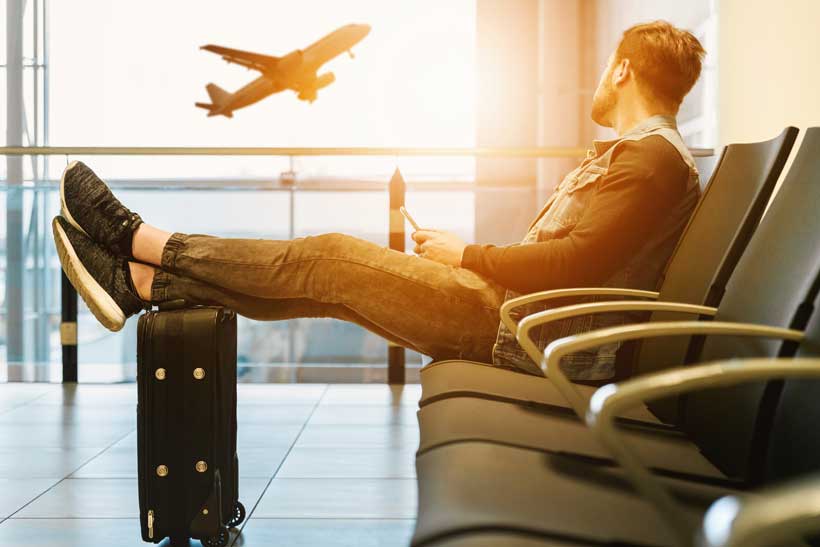 The World Tourism Organization (UNWTO) in collaboration with FC Barcelona's Barça Innovation Hub, and with the support of the Qatar National Tourism Council have announced the finalists and semi-finalists of the 1st Sports Tourism Startup Competition, which recognizes disruptive, inspirational projects that have the potential to make an invaluable contribution to innovation in sports tourism.
Over 100 initiatives were submitted from over 50 countries. Finalists were selected from all over the world with solutions ranging from new technologies, community-based tourism development platforms, software initiatives and innovation-driven sports tech projects; all contributing to the advancement of the UN Sustainable Development Goals (SDGs).
The top five selected Startups in the area of Tourism & Technology will present their pitches to investors, sports tourism experts and tourism stakeholders at the 1st UNWTO Sports Tourism Tech Adventure, to be held within the framework of the Global Tourism Economy Forum on 13 October 2019. The overall winner will be selected by an official jury.
Following on from this, the winner of the 1st UNWTO Tourism Tech Adventure: SportsTech along with the top 4 startups in the field of Sports & Technology will be invited to compete in a second challenge at the Barcelona Innovation Hub Headquarters in early 2020.
Natalia Bayona, Senior Expert on Innovation and Digital Transformation, at UNWTO says: "Thanks to this startup competition, we have had the opportunity to meet young talent with global views, entrepreneurs full of new solutions that are adding value in the tourism chain via new technologies and new ways to promote sports tourism. The finalists of this competition will be able to launch a pilot project alongside the Barça Innovation Hub or receive funding from specialized investors that would be part of the jury in our next UNWTO Tourism Tech Adventures Forum in Macao"
List of Finalists in Tourism Tech (in alphabetical order):
Flyfoot (Lebanon)- Fly-Foot is the first online platform where football fans can book all- inclusive travel packages to watch their favorite teams play with just a few clicks and fosters local football communities.
Inclusive Society Led by Persons with Disabilities (Japan) – a travel agency specialized in adapting travel and sports to individuals with limited mobility to increase social inclusion.
Oevit (United States)- one-stop-shop solution for experience ecosystems. Oveit combines near field communication and biometric payments, audience engagement, loyalty programs, access control, registration and (e)ticketing.
Wefish (Spain)- Offers a fishing application which is interactive, simple and social – developed by fishers for fishers.
Runnin'City (Belgium)- Runnin'City (http://runnin.city) is a smartphone app that allows you to discover over 200 cities around the world while running (or walking)
List of Finalists in Sports Tech (in alphabetical order):
Aguardio (Denmark)
Bringsta GmbH (Austria)
Questo (Romania)
Sportcompass (Romania/Denmark)
List of Semi- Finalists (in alphabetical order):
1. Bacharkh (Iran)
2. Circular Traveler (Spain)
3. Instafly (Canada)
4. Nomadic Escapes (Mauritius)
5. Questips (Colombia)
6. Rau Eco and Cultural Tourism enterprise (Tanzania)
7. Run Africa (Ethiopia
8. Runnar Tech (China)
9. Shambit (Iran/Germany)
10. Sky-Pic (Israel/Austria)
11. ViaVii (Jordan)
Coronavirus: practical advice for safe travel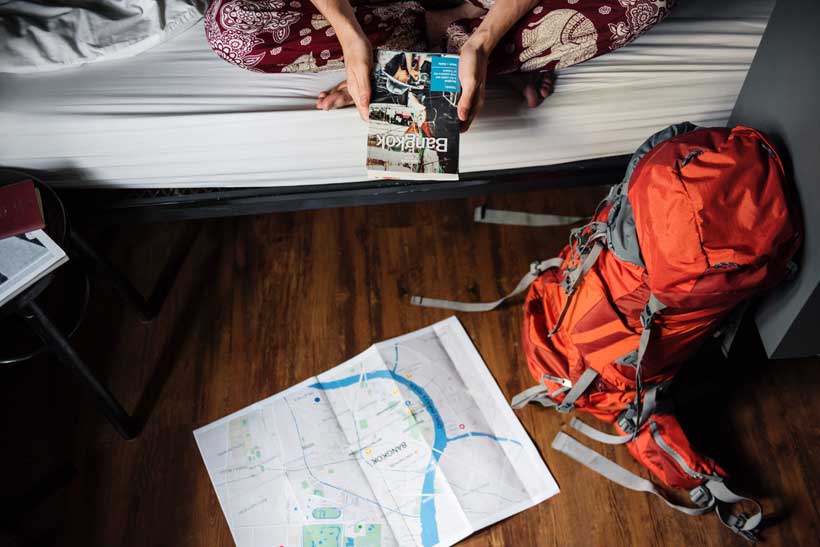 As EU countries gradually lift confinement measures, Europeans may be able to travel this summer, provided the health situation and national restrictions allow.
While people will need to take precautions and follow health and safety instructions from national authorities, the European Commission has come up with guidelines and recommendations to help EU countries coordinate the safe lifting of travel restrictions.
Book tickets and check-in online to avoid queues, when possible
Respect social distancing during luggage drop-off, security checks, boarding and baggage claim
Fewer passengers may be allowed on board and you might be asked to sit at a distance from passengers who are not part of your household.
When social distancing is difficult to ensure, you might be asked to wear face masks
Food, beverages and other goods may not be available on board
Transport companies may install protective barriers, for example between passengers and a coach driver. You may be asked to board through the back door
Drivers should open doors automatically at every stop, so passengers don't have to touch buttons or handles
Stations, ports and airports should guarantee regular cleaning and disinfection and provide sanitising/disinfecting products, including on board
There should be appropriate ventilation on all transport
Passengers can choose between refund or rerouting for cancelled tickets. If the transport company offers a voucher, you still have the right to ask for a refund
In a debate on 28 May, members of the transport and tourism committee called for financial support for the tourism industry to be delivered quickly and suggested a dedicated budget for the sector.
Committee chair Karima Delli (Greens, France) said: "Holidays are upon us. What are we waiting for? More information is needed to know where people can go or can't go."
On 15 May, Parliament approved relief measures for the transport sector to minimise the effects of the pandemic on airlines, railways, road and shipping companies.
Is it safe to stay in hotels?
Guests in hotels and other types of accommodation should respect social distancing when in common areas, as well as infection prevention and control measures such as coughing or sneezing into a paper tissue or bent elbow, hand hygiene and face masks.
Tourism facilities should provide guests with clear information and guidance prior to arrival and should have an action plan in place in case of infection in the establishment. They should also ensure regular cleaning and disinfection of frequently touched surfaces and good ventilation systems. Hotel staff should be trained in basic infection prevention and control.
UNWTO Launches Global Guidelines to Reopen Tourism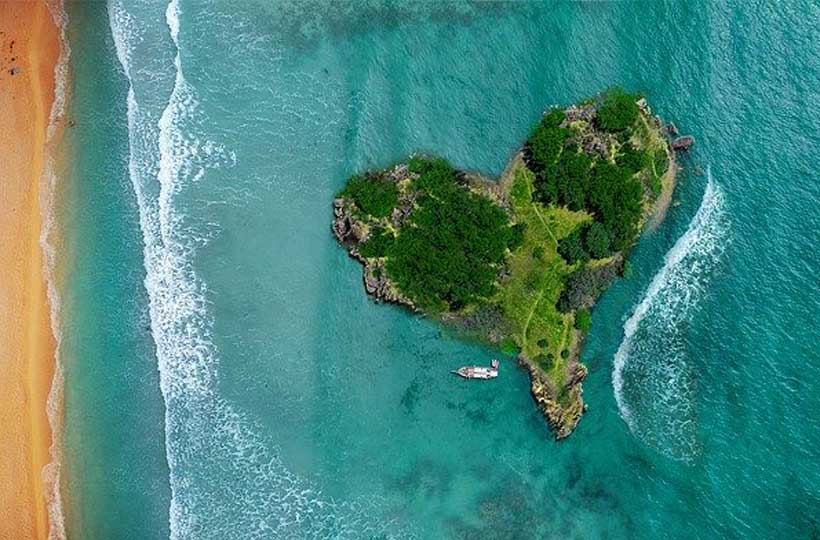 The World Tourism Organization (UNWTO) has released a set of guidelines to help tourism sector emerge stronger and more sustainably from COVID-19. The guidelines highlight the need to act decisively, to restore confidence and, as UNWTO strengthens its partnership with Google, to embrace innovation and the digital transformation of global tourism.
The guidelines were produced in consultation with the Global Tourism Crisis Committee and aim to support governments and private sector to recover from an unparalleled crisis. Depending on when travel restrictions are lifted, the United Nations specialized agency warns that international tourist arrivals could fall by between 60% and 80%. This puts 100-120 million jobs at risk and could lead to US$ 910 billion to US$ 1.2 trillion lost in exports.
UNWTO Secretary-General Zurab Pololikashvili said: "These guidelines provide both governments and businesses with a comprehensive set of measures designed to help them open tourism up again in a safe, seamless and responsible manner. They are the product of the enhanced cooperation that has characterized tourism's response to this shared challenge, building on knowledge and inputs from across the public and private sectors and from several UN agencies as part of the UN's wider response."
Safe and security protocols for tourism recovery
The new guide, a follow up of the Recommendations for Action already endorsed by the Committee, is focused on seven priorities for tourism recovery based on the pillars of mitigating the economic impact, developing safety protocols and coordinated responds and fostering innovation.
The guidelines highlight the importance of restoring the confidence of the travelers through safety and security protocols designed to reduce risks in each step of the tourism value chain. These protocols include the implementation of check procedures where appropriate, including temperature scans, testing, physical distancing, enhanced frequency of cleaning and the provision of hygiene kits for safe air travel, hospitality services or safe events.
Innovation key as UNWTO builds on Google partnership
The UNWTO Guidelines also highlight the opportunity to foster a digital transformation of destinations, companies and employees with initiatives such as the free online training with the UNWTO Online Academy and the implementation of apps such as the Hi Card to improve international interoperability at the airports and hotels. The role of technology in promoting social distancing in hotels and tourist destinations is also highlighted.
This comes as UNWTO strengthens its partnership with Google. Through this enhanced collaboration, the UN agency will work with Google to promote digital learning and online skills training so as to provide new opportunities across the global tourism sector.
Secretary-General Pololikashvili added: "We are thrilled to be working more closely with Google. The past weeks have highlighted the enhanced role technology plays in our lives and furthering the digital transformation of tourism will make the sector more resilient and create opportunities for people all around the world."
About the Global Tourism Crisis Committee
UNWTO formed the Global Tourism Crisis Committee to guide the sector as it responds to the COVID-19 crisis and to build the foundations for future resilience and sustainable growth.
The Committee comprises representatives of UNWTO's Member States and Affiliate Members, alongside the World Health Organization (WHO), the International Civil Aviation Organization (ICAO), Organisation for Economic Co-operation and Development (OECD), World Bank Group and the International Maritime Organization (IMO). The private sector is represented by Airports Council International (ACI), Cruise Lines International Association (CLIA), International Air Transport Association (IATA) and World Travel and Tourism Council (WTTC) to ensure a coordinated and effective response.
Reforms Needed to Future-Proof Tourism Industry
Tourism officials from APEC's member economies are advancing cooperation in mitigating the impact of the COVID-19 pandemic to the tourism industry and charting the way towards recovery.
It was announced at the APEC Tourism Working Group virtual meeting on Friday that the pandemic deeply affects international travel and would set back international tourist arrivals by 58 percent to 78 percent in 2020.
"The tourism industry is the first sector to be affected by the COVID-19 pandemic and will be among the last ones to recover as travelers become more conscious of the health risks and are discouraged by the stringent travel restrictions that are being implemented around the world," said Muhammad Daud, Senior Director of Tourism Policy and International Relations of Malaysia's Ministry of Tourism, Arts and Culture.
"We have to assume our role by consolidating our efforts in areas where we can support the businesses and communities in the region," added Daud, who is also the Lead Shepherd of the working group.
The Asia-Pacific region recorded the highest growth in terms of tourist arrivals globally with a total of 464.7 million international tourist arrivals in 2017, or about 33 percent of global tourism arrivals. Moving forward, this will no longer be the case.
"It will take a long time before people have the confidence and trust in traveling again. Even when the situation gets better, it will take a while for global travel to pick up the pace," said Dr Rebecca Sta Maria, the APEC Secretariat's Executive Director, in her remarks to officials.
"The tourism industry is the backbone for many of our small businesses, women and vulnerable communities," she continued. "We must fine tune our approach to provide the people in our communities the support they need in navigating through these difficult times."
The travel and tourism sector employs 57.5 million people in the APEC region and contributes USD1.5 trillion to global domestic product (GDP). There are 470 international airports in APEC economies, facilitating business and leisure travel. The scale of the industry's contribution to the economy makes it an important driver of growth for the region.
Work in promoting sustainable and inclusive tourism within APEC is underway, including aligning policies among member economies, facilitating travel and improving coordination mechanisms. Given current developments, the group is reviewing the existing work plans and goals, including exploring the best solutions to conform to the new normal within the tourism industry.
The group will also bolster efforts in strengthening the resiliency of tourism by incorporating risk and emergency management measures, enhancing information flow for sharing best practices and encouraging more collaboration.
"Members are keen to open up the economy and revive the tourism sector, however the health and safety of travelers are paramount. We need to work closely with our health and emergency preparedness agencies in developing standard procedures that will instill confidence, encourage travel and ensure safety at the same time," Daud concluded.