Afghanistan and Azerbaijan to work on strategy to address environment challenges
Central Asia lacks a coherent regional approach to address water, energy and environment challenges, which are largely transnational and can only be tackled in a collaborative manner.
To remedy this situation, water, energy and environment specialists from seven countries (Afghanistan, Azerbaijan, Kazakhstan, Kyrgyzstan, Tajikistan, Turkmenistan and Uzbekistan), which are members of the United Nations Special Programme for the Economies of Central Asia (SPECA), will discuss proposals for the development of a targeted Strategy.
The aim is to develop policy recommendations to help member countries comprehensively address regional water, energy and environmental issues and achieve related national development objectives, including those defined in the Sustainable Development Goals (SDGs).
The Strategy will guide countries in:
Formulating and implementing national strategies on water, energy and environment, with particular focus on transboundary and regional issues.
Promoting interlinkages of energy and water issues and improving water and energy cooperation opportunities and addressing intersectoral and transboundary impacts in the SDG implementation.
Addressing environmental problems emerging from new economic developments.
Addressing environmental challenges such as sand and dust storms, sustainability of water-related eco-systems, as well as related safety considerations such as dam safety.
It will also strengthen the capacity of the SPECA Working Group on Water, Energy and Environment to deliver on its mandate.
The 23rd session of the SPECA Working Group on Water, Energy and Environment, organized by UNECE, will take place on 2 October 2019 in Tashkent, Uzbekistan.
Afghan youth are helping shape the country's first national environmental policy
Over 40 years of conflict and insecurity have taken their toll on Afghanistan in countless ways. Amongst the casualties, nature. For example, interminable conflict has increased deforestation across the country, exacerbating the risk of landslides, flooding and other disasters. Wildlife has also been punished by the continuous warfare, with rampant poaching and denuded habitats causing a significant degradation of biodiversity and ecosystem health in many parts of the country.
Over the course of time, the complexity of social and security challenges in Afghanistan has often pushed these environmental issues to the backburner.
And now, climate change is impeding the country's ability to address social and security challenges. Impacts from a hotter planet are accelerating environmental problems that have long been neglected, leading to worsening water insecurity, land degradation and desertification.
Environmental issues have become impossible to ignore. That's why the United Nations Environment Programme (UNEP) has been supporting Afghanistan's National Environmental Protection Agency to develop its first National Environmental Policy.
But just as Afghanistan's environment has suffered from conflict, so too has its young population, with a significant population of its citizens under the age of 15.
For the youth of Afghanistan, development cannot ignore a healthy environment. As Mustafa Sarwar, a student at Kabul University, explained, "My dream for Afghanistan's environment is to live in a city without waste, noise, water and air pollution."
Bringing Afghanistan's young people into the conversation has been an important part of the development of the National Environmental Policy. Late in 2019, UNEP facilitated several workshops with youth from Kabul, Kandahar, Balkh and Herat provinces to give them a voice in shaping the future of the country's environmental policies. The project engaged 120 university students, putting an emphasis on gender representation.
Lisa Guppy, UNEP's Regional Coordinator for Disasters and Conflicts in Asia and the Pacific, said, "Environmental challenges are becoming increasingly crucial to the overall development of Afghanistan. We have been humbled by the input we've received from young people in the development of the National Environmental Policy. There's a great awareness that this policy can improve their well-being and the country's success down the line."
Participants in the workshops shared their perspectives on environmental priorities, risks and solutions, with many raising concerns that they are the ones who must face the reality of climate change in their lifetime.
Students from Balkh University expressed concerns regarding the increasing impact of climate change and population growth on the water supply. They noted that over the last few years extensive drought has been the most serious and impactful environmental change.
Students from Kabul University, meanwhile, emphasised the impact of air pollution. Due to the cost of energy, many residents of Kabul turn to burning plastic, cloths, rubber and other cheap alternatives. Air pollution has gotten so bad in Kabul recently that 17 died from hazardous air conditions in the last week of 2019 alone.
Participants were also asked questions around which concepts can best enable a National Environmental Policy given Afghanistan's challenging context. This included determining practical ways to engage local stakeholders in the policymaking process and how they believe the environmental agenda could be raised as a higher priority. Participants across the board underlined that diversity in religion and traditions should be considered in developing environmental policy. Communities must also be central, they said.
In January 2020, the collected views were presented at the first inter-Ministerial National Environment Policy planning event, led by the National Environment Protection Agency of Afghanistan.
"As we move forward with developing an innovative, climate-smart National Environmental Policy for Afghanistan, the participation and views of these young people are indispensable," said Guppy. "It's their future. They must have a say in it."
Mobile game aims to bridge gap between citizens and leaders on climate action
Millions of people worldwide will get to share their views on climate action through a UN campaign launched on Thursday aimed at connecting them with Governments and policy makers.
The Mission 1.5 campaign is built around an internet and mobile video game that educates people about climate policy and allows them to vote on possible solutions.
The campaign was developed by the UN Development Programme (UNDP), alongside experts in game development, climate science and public polling.
"Together with partners from across the private and public sectors, we have the ability with this campaign to connect millions of people with their governments in an innovative two-way discussion on solutions to the climate crisis, and increase ambition ahead of the COP26 climate talks in Glasgow later this year", said Achim Steiner, UNDP Administrator.
Mission 1.5 takes its name from the collective effort to limit global temperature rise to 1.5 degrees Celsius, as agreed by world leaders meeting in Paris in 2015.
Described as the world's biggest survey of public opinion on climate change, it aims to give 20 million people a chance to have their say. A previous survey ahead of the Paris talks canvassed 10,000 people in 76 countries.
Players will take on the role of climate policymakers who make decisions to meet the 1.5 degree goal.
Afterwards, they will vote on key climate actions that they would like to see adopted. The data will be analyzed and delivered to Governments.
The hope is that the game will bridge the gap between citizens and governments on climate action.
"People often feel disconnected from the leaders that must make urgent decisions on the climate crisis," said Cassie Flynn, UNDP Climate Change Advisor.
"Mission 1.5 is a way to help people understand climate solutions and make their voices heard. In many ways, it is the People's Climate Vote."
WWF: US Will Suffer World's Biggest Economic Impact Due to Nature Loss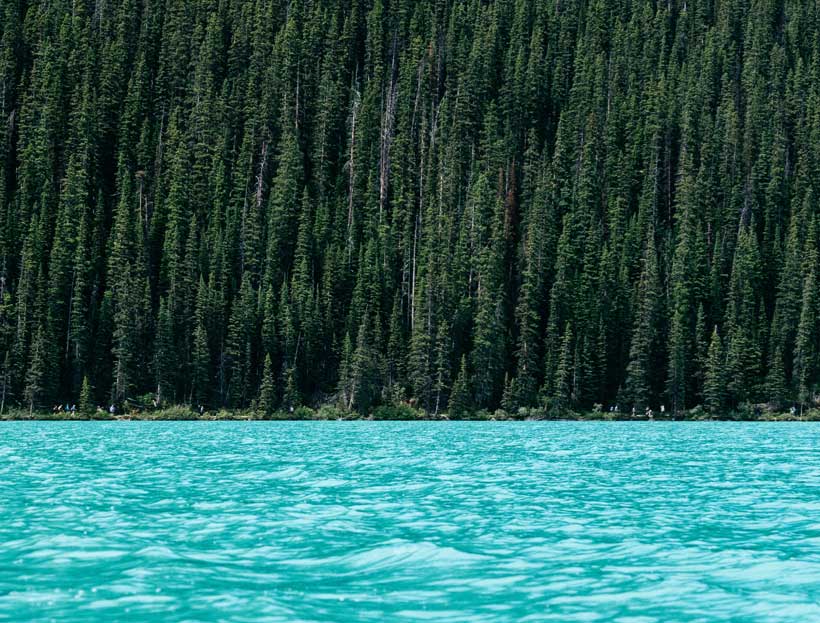 A new World Wildlife Fund report reveals for the first time the countries whose economies would be worst affected over the next 30 years if the world doesn't act urgently to address the global environmental crisis.
The study, Global Futures, which calculated the economic cost of nature's decline across 140 countries ranging from India to Brazil, shows that if the world carries on with "business as usual," the United States would see the largest losses of annual GDP in absolute terms, with $83 billion wiped off its economy each year by 2050 – an amount equivalent to the entire annual GDP of Guatemala.
"This groundbreaking report shows that the U.S. will suffer the world's biggest economic impact due to nature loss," said Rebecca Shaw, chief scientist, World Wildlife Fund. "We cannot envision a just and stable country, and a prosperous economy, if forests disappear, pollinators vanish, biodiversity collapses and rivers and the ocean are depleted. Continuing with business as usual could lead to disastrous outcomes. We need governments and corporations to halt nature loss and tackle this planetary emergency."
The Global Futures study used new economic and environmental modeling to assess what the macroeconomic impact would be if the world pursued "business as usual," including widespread and land-use change, continued increase in emissions of greenhouse gases, and further loss of natural habitats. It found this status quo approach would cost the world at least $479 billion a year, adding up to $9.87 trillion by 2050 – roughly equivalent to the combined economies of the UK, France, India and Brazil.
In contrast, under a scenario in which land-use is carefully managed to avoid further loss of areas important for biodiversity and ecosystem services, which the study terms the 'Global Conservation' scenario, economic outcomes would be dramatically better, with global GDP rising by $490 billion per year above the business as usual calculation.
Japan and the UK also stand to lose staggering amounts – $80 billion and $21 billion every year respectively. The projected economic losses in the United States, Japan and UK are due largely to expected damage to their coastal infrastructure and agricultural land through increased flooding and erosion as a result of losses of natural coastal defenses such as coral reefs and mangroves.
Developing countries will also be badly affected, with Eastern and Western Africa, central Asia and parts of South America hit particularly hard, as nature loss impacts on production levels, trade and food prices. According to the report, the top three countries predicted to lose the most as a percentage of their GDP are Madagascar , Togo and Vietnam , which by 2050 are expected to respectively see declines of 4.2 percent, 3.4 percent and 2.8 percent per year.
"It's difficult for many people to conceptualize the true value of nature and the many benefits it provides to humanity," says Shaw. "This report translates nature loss into country-specific economic terms – a tangible and powerful way to galvanize action from private sector leaders and government officials."
This pioneering method of analysis was created through a partnership between WWF , the Global Trade Analysis Project at Purdue University, and the Natural Capital Project, co-founded by the University of Minnesota.
Steve Polasky, Co-Founder of the Natural Capital Project, said: "The world's economies, businesses and our own well-being all depend on nature. But from climate change, extreme weather and flooding to water shortages, soil erosion and species extinctions, evidence shows that our planet is changing faster than at any other time in history. The way we feed, fuel and finance ourselves is destroying the life-support systems on which we depend, risking global economic devastation."
Thomas Hertel, Executive Director of the Global Trade and Analysis Project, said: "The science and economics are clear. We can no longer ignore the strong economic case for restoring nature. Inaction will cost us far more than actions aimed at protecting nature's contributions to the economy. To ensure positive global futures, we need to achieve more sustainable patterns of production and land use, and reform economic and financial systems to incentivize nature-based decision making."