ADB, Nauru Sign Grant Agreement for New Solar Project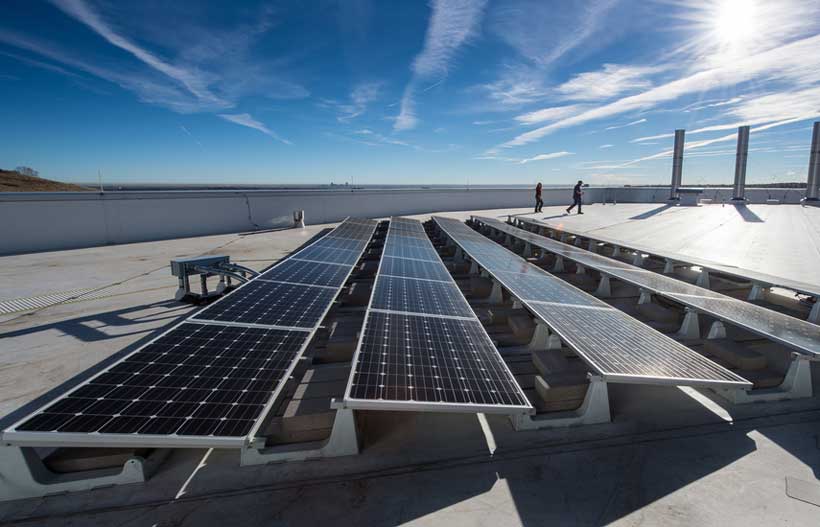 The Asian Development Bank (ADB) and the Government of Nauru today signed a $22 million grant for a project that will fund the delivery of reliable, affordable, secure, and sustainable solar energy to help meet the socioeconomic development needs of the Pacific island nation.
The grant for the Solar Power Development Project was signed by ADB Director General for the Pacific Ms. Carmela Locsin and Nauru's Minister of Finance and ADB Governor Mr. Martin Hunt at a ceremony in ADB's headquarters in Manila. The Government of Nauru will contribute $4.98 million towards the initiative.
"Nauru currently relies heavily on imported diesel fuel for power generation," said Ms. Locsin. "The Solar Power Development Project will reduce diesel dependency and help boost the amount of electricity generated from renewable sources from 3.0% to 47%."
The grant will fund a 6-megawatt (MW) grid-connected solar power plant and a 2.5 MW-hour, 5 MW battery energy storage system to help supply continuous power even when solar energy is interrupted by cloud cover. The system will be fully automated and integrated with the existing diesel system to optimize solar energy use, enable optimal battery energy storage system charging and discharging, and allow optimal shut-off of the diesel engines. This will reduce Nauru's reliance on diesel for power generation and decrease production costs.
The project will strengthen the institutional capacity of the Nauru Utilities Corporation by training staff in the operation and management of the solar plant and the battery energy storage system, while supporting gender-mainstreaming efforts and providing project implementation assistance. Project-related employment will include gender targets. When the project is complete, solar power will provide 100% grid-connected electricity supply to the people of Nauru during daylight hours.
The Nauru Solar Power Development Project is one of a series of renewable energy projects being financed under ADB's Pacific Renewable Energy Investment Facility, which was developed in response to the growing demand from the region for energy finance. The facility also provides innovative financing mechanisms and upscale support for sector reform in the smallest 11 Pacific island countries consisting of the Cook Islands, the Federated States of Micronesia, Kiribati, Nauru, Palau, the Marshall Islands, Samoa, Solomon Islands, Tonga, Tuvalu, and Vanuatu.
ADB has been supporting Nauru since 1991, and has committed a loan of $5 million, grants totaling $97.61 million, and technical assistance projects worth $6.96 million.
Decisive action by governments is critical to unlock growth for low-carbon hydrogen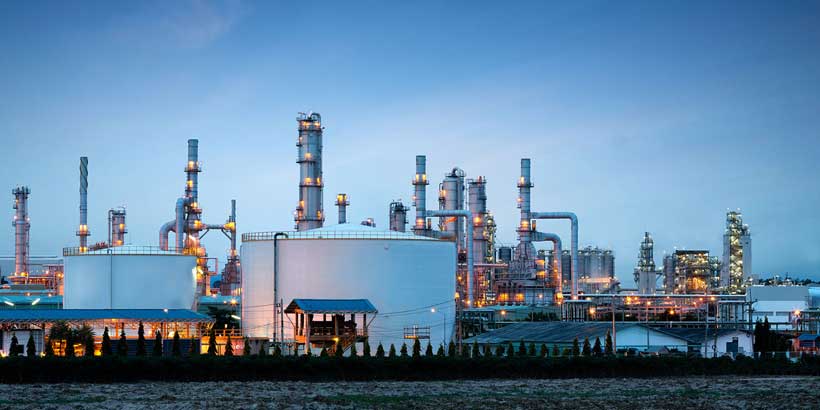 Governments need to move faster and more decisively on a wide range of policy measures to enable low-carbon hydrogen to fulfil its potential to help the world reach net zero emissions while supporting energy security, the International Energy Agency says in a new report released today.
Currently, global production of low-carbon hydrogen is minimal, its cost is not yet competitive, and its use in promising sectors such as industry and transport remains limited – but there are encouraging signs that it is on the cusp of significant cost declines and widespread global growth, according the IEA's Global Hydrogen Review 2021.
When the IEA released its special report on The Future of Hydrogen for the G20 in 2019, only France, Japan and Korea had strategies for the use of hydrogen. Today, 17 governments have released hydrogen strategies, more than 20 others have publicly announced they are working to develop strategies, and numerous companies are seeking to tap into hydrogen business opportunities. Pilot projects are underway to produce steel and chemicals with low-carbon hydrogen, with other industrial uses under development. The cost of fuel cells that run on hydrogen continue to fall, and sales of fuel-cell vehicles are growing.

"It is important to support the development of low-carbon hydrogen if governments are going to meet their climate and energy ambitions," said Fatih Birol, the IEA Executive Director, who is launching the report today at the Hydrogen Energy Ministerial Meeting hosted by Japan. "We have experienced false starts before with hydrogen, so we can't take success for granted. But this time, we are seeing exciting progress in making hydrogen cleaner, more affordable and more available for use across different sectors of the economy. Governments need to take rapid actions to lower the barriers that are holding low-carbon hydrogen back from faster growth, which will be important if the world is to have a chance of reaching net zero emissions by 2050."
Hydrogen is light, storable and energy-dense, and its use as a fuel produces no direct emissions of pollutants or greenhouse gases. The main obstacle to the extensive use of low-carbon hydrogen is the cost of producing it. This requires either large amounts of electricity to produce it from water, or the use of carbon capture technologies if the hydrogen is produced from fossil fuels. Almost all hydrogen produced today comes from fossil fuels without carbon capture, resulting in close to 900 million tonnes of CO2 emissions, equivalent to the combined CO2 emissions of the United Kingdom and Indonesia.
Investments and focused policies are needed to close the price gap between low-carbon hydrogen and emissions-intensive hydrogen produced from fossil fuels. Depending on the prices of natural gas and renewable electricity, producing hydrogen from renewables can cost between 2 and 7 times as much as producing it from natural gas without carbon capture. But with technological advances and economies of scale, the cost of making hydrogen with solar PV electricity can become competitive with hydrogen made with natural gas, as set out in the IEA's Roadmap to Net Zero by 2050.
Global capacity of electrolysers, which produce hydrogen from water using electricity, doubled over the last five years, with about 350 projects currently under development and another 40 projects in early stages of development. Should all these projects be realised, global hydrogen supply from electrolysers – which creates zero emissions provided the electricity used is clean – would reach 8 million tonnes by 2030. This is a huge increase from today's level of less than 50 000 tonnes – but remains well below the 80 million tonnes required in 2030 in the IEA pathway to net zero emissions by 2050.
Practically all hydrogen use in 2020 was for refining and industrial applications. Hydrogen can be used in many more applications than those common today, the report highlights. Hydrogen has important potential uses in sectors where emissions are particularly challenging to reduce, such as chemicals, steel, long-haul trucking, shipping and aviation.
The broader issue is that policy action so far focuses on the production of low-carbon hydrogen while the necessary corresponding steps that are required to build demand in new applications is limited. Enabling greater use of hydrogen in industry and transport will require much stronger policy measures to foster the construction of the necessary storage, transmission and charging facilities.
Countries with hydrogen strategies have committed at least USD 37 billion to the development and deployment of hydrogen technologies, and the private sector has announced additional investment of USD 300 billion. But putting the hydrogen sector on path consistent with global net zero emissions by 2050 requires USD 1 200 billion of investment between now and 2030, the IEA estimates.
The Global Hydrogen Review lays out a series of recommendations for near term-action beyond just mobilising investment in research, production and infrastructure. It highlights that governments could stimulate demand and reduce price differences through carbon pricing, mandates, quotas and hydrogen requirements in public procurement. In addition, international cooperation is needed to establish standards and regulations, and to create global hydrogen markets that could spur demand in countries with limited potential to produce low-carbon hydrogen and create export opportunities for countries with large renewable energy supplies or large CO2 storage potential.
IRENA and SolarPower Europe Strengthen Coordinated Actions in the Solar Industry
The International Renewable Energy Agency (IRENA) and SolarPower Europe are strengthening their cooperation by signing a partnership agreement. As a member of the IRENA Coalition for Action since 2014, SolarPower Europe has been actively involved in various IRENA activities promoting the wider and faster uptake of renewable energy, including solar energy.
By leveraging on each other's strengths, IRENA and SolarPower Europe aim to jointly advance progress towards a cleaner energy future. Signed by IRENA's Director-General Francesco La Camera and SolarPower Europe's CEO Walburga Hemetsberger, the agreement will allow both parties to coordinate and support the implementation of measures to scale up solar energy deployment globally and ensure a just and inclusive energy transition.
"Solar energy is now the cheapest source of electricity generation in many parts of the world and continues to contribute to the largest gains in renewable energy capacity globally. We need to leverage this momentum by maximising the sector's potential through collective actions. Cooperation is key to expedite progress in realising IRENA's 1.5°C scenario. By entering this agreement with SolarPower Europe, we hope to tap into the strengths and visions of multiple solar energy players, in particular from the private sector," said Francesco La Camera, Director-General of IRENA.
Despite the COVID-19 pandemic, solar photovoltaic (PV) capacity reached almost 714 GW in 2020 globally, amounting to an increase of 20% from the previous year, and proving its competitiveness and resilience. Solar PV jobs reached 3.8 million in 2019 worldwide, representing almost a third of all renewable energy jobs. In the urban context, rooftop solar PV is a practical solution to increase access to affordable and reliable electricity for residential, commercial, industrial and public buildings, while also decarbonising the power systems. In many countries, solar PV continues to play a key role to achieve access to 100% electricity in line with the Sustainable Development Goals and broader climate objectives.
"As the cheapest and most easily deployed clean energy technology today, solar can significantly contribute to SDG 7, which aims to ensure energy for all by 2030. Globally, solar energy is continuing to break installation records, and is on track to reach Terawatt scale by 2022," Walburga Hemetsberger, Chief Executive Officer of SolarPower Europe said. "With 70 per cent of current global power still generated from non-renewable polluting energy, we need much more ambition from policymakers to accelerate the clean energy transition. We look forward to working with IRENA to scale up global solar energy installation, which will help us meet the Paris Agreement targets."
With this agreement, IRENA and SolarPower Europe will be able to exchange knowledge, data and information in an effort to support and strengthen domestic supply chains and investments in solar energy development. The two organisations will also collaborate to track and analyse latest trends in the private sector, including costs and innovations, as well as the socio-economic benefits of solar energy, to inform the policy decision-making process.
UNEP, Italy and IEA Launch Initiative to Accelerate Power System Modernisation Globally
At the Pre-COP26 in Milan, the UN Environment Programme (UNEP) and the International Energy Agency (IEA), with the support of the Italian Government, launched the Demand-Driven Electricity Networks Initiative (3DEN) – a new project to accelerate progress on power system modernisation and the effective utilisation of demand-side resources.
The energy sector accounts for approximately 65% of total global GHG emissions; these need to be halved by 2030, and eliminated by 2050, to meet the goals of the Paris Agreement. At the same time over 750 million people lack access to electricity and 2.6 billion still cook and heat with wood, charcoal, and other unhealthy fuels. This will require new power capacity and infrastructure expansion.
With more decentralized electricity production based on intermittent energy sources, there is a need to invest in new physical infrastructure to enable the energy transition.
"The energy sector urgently needs to change to ensure rapid decarbonization and wider accessibility for the millions of people that still lack it, particularly in low-income communities. Digital technologies have the potential to provide benefits for climate and power system resilience and can ensure energy is delivered at the lowest possible price. 3DEN will be a key tool to help governments do just that," said Sheila Aggarwal-Khan, Director of UNEP's Economy Division.
3DEN will support countries accelerating progress on power system modernisation and effective utilization of distributed energy resources through policy, regulation, technology and investment guidance.
The project will bring together diverse stakeholders to foster dialogue and share experiences, including the International Smart Grids Action Network, the Clean Energy Ministerial, Mission Innovation and the User-Centred Energy Systems, Energy in Buildings and Communities and Energy Efficient End-Use Equipment Technology Collaboration Programmes.
In the framework of the 3DEN project, the Italian Ministry of Ecological Transition and UNEP are launching a call for pilot projects on digitalisation for flexible and resilient energy systems in Brazil, Colombia, Morocco, Tunisia, India, Indonesia, and South Africa. Pilot projects are expected to showcase innovative business and regulatory models' proposals for smarter digital power infrastructure uptake.
Pilot projects will provide an opportunity to gain on-the-ground insights, test new approaches and disseminate learnings that will feed into the 3DEN Initiative.