Saudi policy shift: A rare Trump foreign policy success
By the law of unintended consequences, US President Donald J. Trump's mix of uncritical and cynical embrace of Saudi Arabia and transactional approach towards relations with the kingdom may be producing results.
Saudi Arabia appears to be backing away from its largely disastrous assertive and robust go-it alone foreign and defense policy posture and reverting to a more cautious approach that embraces multilateralism, seeks international backing before acting and emphasizes traditional and public diplomacy.
The kingdom's shift towards a less reckless, more coordinated and deliberate foreign and defense policy does not necessarily mean a change in rhetoric or a greater willingness to seek negotiated solutions.
It entails a change in tone and strategy rather than a backing away from key foreign or domestic policy positions, including Saudi Arabia's deep-seated animosity towards Iran.
Saudi state minister for foreign affairs Adel al-Jubeir made that clear, saying that Saudi Arabia had not ruled out a military response to drone and missile attacks that severely damaged two if its key oil installations.
Mr. Al-Jubeir reiterated conditions for any successful negotiation that include tough restrictions on and oversight of Iran's nuclear program and limits to its development of ballistic missile. He further demanded fundamental changes to Iran's foreign and defense policy.
"No nukes, no missiles and no terrorism," Mr. Al-Jubeir said in language that was likely to appeal to a broad audience but masked the two countries' core differences.
Nicolas Dunais, an economic advisor to Gulf governments who last year was helping Saudi Arabia establish a national risk and resilience unit, got a glimpse of Saudi Arabia's fundamental attitude before the kingdom's recent repackaging.
Mr. Dunais was taken aback when he suggested opening a backchannel to Yemen's Iranian-backed Houthi rebels.
"Not only was the suggestion ignored, but it also led to questions as to my motivations and interests—as if trying to solve a national risk through dialogue was anathema, given the confidence that military might alone would be enough to crush an army of ragtag rebels fighting with AK47s," Mr. Dunais recalls.
King Salman signalled the policy shift when he told a Cabinet meeting, days after the attacks believed to have at least been enabled by Iran, that they were "not aimed at the vital facilities of Saudi Arabia only, but also threaten the global economy."
King Salman's statement was as much an effort to capitalize on the attacks to garner international support and step up pressure on Iran as it was the setting of a different foreign policy tone.
Unlike the United States that put responsibility for the attacks squarely on the shoulders of Iran, Saudi spokesmen were careful to stop short of holding Iran directly responsible for the attacks. Instead, they asserted that the weapons used in the attacks were Iranian made and therefore bore some degree of responsibility.
Similarly, in sharp contrast to the kingdom's rejection of an international investigation into last year's killing of journalist Jamal Khashoggi and its tight control of access to war-torn Yemen, Saudi Arabia followed up on King Salman's statement by inviting the United Nations and others to participate in a forensic investigation of the attacks that would focus on the origin of the weapons employed, and the launching spot of the drones and missiles.
Speaking to the New York-based Council of Foreign Relations, Mr. Al-Jubeir said foreign experts had already arrived in the kingdom.
Driving the point home, Mr. Al al-Jubeir said earlier that Saudi Arabia was consulting "with friends and allies about the next steps to take."
In a further embrace of multilateralism, Saudi Arabia, days after the attacks, joined a US-led coalition to secure the Middle East's waterways. Earlier, Britain, Bahrain and Australia pledged to participate in the coalition.
The Saudi moves were buffeted by a concerted reaching out to the media rather than relying primarily on expensive public relations and lobbying agencies to ensure that the kingdom's voice and more cautious approach was heard and noted.
The attacks drove home the vulnerability of the kingdom's oil assets that account for the bulk of its revenues and its international standing and a realization that Saudi Arabia could not count on unquestioned support of the international community and particularly the United States, its long-standing guardian angel.
That realization came as Saudi Arabia was working to repair damage to its image as a result of its conduct of the Yemen war; the killing of Mr. Khashoggi; the massive crackdown on activists, critics and businessmen; and its abrupt and undiplomatic response to countries like Sweden and Canada that voiced public criticism of the kingdom's policies.
This week, Saudi ambassador to the UN Abdulaziz Alwasil didn't mince his words, responding to Australia's leadership of 24 Western nations in issuing a statement condemning the kingdom for a raft of human rights abuses.
Yet, in a sign of the times and in contrast to earlier incidents involving Sweden and Canada, Mr. Alwasil did not threaten disruption of trade and other forms of cooperation with Australia nor did he indicate that the kingdom may expel Australian diplomats.
Saudi Arabia's efforts to come to grips with new realities came as the kingdom was preparing for an initial public offering by its national oil company, Aramco, that has been struggling to ensure that it meets Crown Prince Mohammed bin Salman's target valuation of US$2 trillion.
The precarity of the kingdom's situation was obvious for all to see when Mr. Trump made clear that his inclination was not to launch a risky retaliatory strike against Iran in response to the attacks but to tighten economic sanctions and to continue exploring a possible dialogue with the Islamic republic,
Adding insult to injury, Mr. Trump emphasized the fact that the attacks were against Saudi Arabia and not against the United States and that his administration would support a Saudi response or potentially act on its behalf against payment.
As a result, Saudi Arabia has been manoeuvring to ensure that the situation does not get out of control and that it is not put in a position in which it risks an all-out war that could prove to be devastating.
Saudi Arabia's shift in policy approach follows in the footsteps of the United Arab Emirates that has in recent months sought to de-escalate tensions in the Gulf by distancing itself from Saudi positions.
The UAE has partially withdrawn its forces from Yemen in an effort to prevent further reputational damage, a move that sparked fighting between UAE and Saudi-backed forces in the country. It was careful not to blame Iran for attacks on tankers off the coast of the UAE believed to have been launched by Iran and reached out to the Islamic republic by sending a coast guard delegation to Tehran.
Said Rebecca Wasser, a senior policy analyst at RAND Corp., noting that the attacks had made the kingdom realize that it may be playing for stakes that are too high: "I think there has a been a calculation that the costs might be too high."
Mr. Trump can claim some credit for Saudi Arabia's emerging adoption of a more cautious approach. Higher costs and greater risk perceptions were likely one consequence of his transactional approach towards the kingdom.
Landing in Riyadh: Geopolitics work in Putin's favour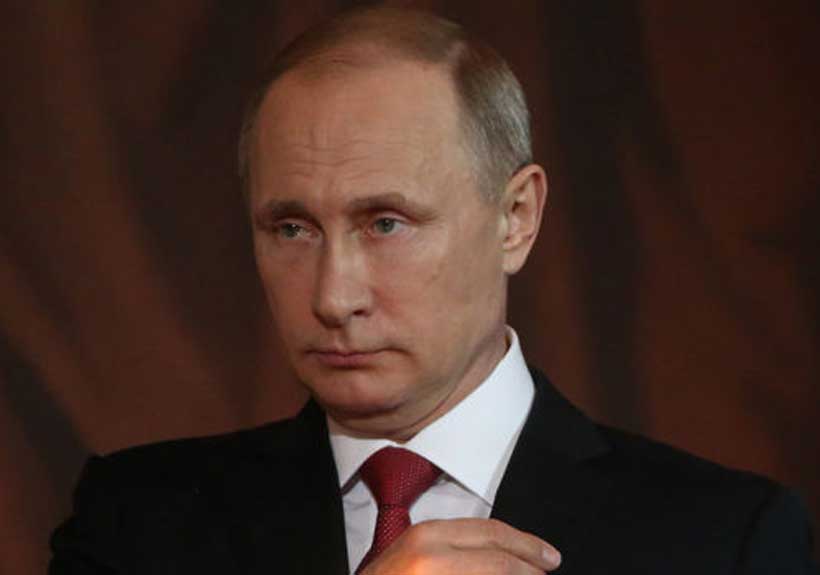 When Russian President Vladimir Putin lands in Riyadh this week for the second time in 12 years, his call for endorsement of his proposal to replace the US defense umbrella in the Gulf with a multilateral security architecture is likely to rank high on his agenda.
So is Mr. Putin's push for Saudi Arabia to finalize the acquisition of Russia's S-400 anti-missile defense system in the wake of the failure of US weaponry to intercept drones and missiles that last month struck key Saudi oil installations.
"We are ready to help Saudi Arabia protect their people. They need to make clever decisions…by deciding to buy the most advanced S-400 air-defence systems. These kinds of systems are capable of defending any kind of infrastructure in Saudi Arabia from any kind of attack," Mr. Putin said immediately after the attacks.
Mr Putin's push for a multilateral security approach is helped by changing realities in the Gulf as a result of President Donald J. Trump's repeated recent demonstrations of his unreliability as an ally.
Doubts about Mr. Trump have been fuelled by his reluctance to respond more forcefully to perceived Iranian provocations, including the downing of a US drone in June and the September attacks on the Saudi facilities as well as his distancing himself from Israeli prime minister Binyamin Netanyahu following last month's elections, and most recently, the president's leaving the Kurds to their own devices as they confront a Turkish invasion in Syria.
Framed in transactional terms in which Saudi Arabia pays for a service, Mr. Trump's decision this week to send up to 3,000 troops and additional air defences to the kingdom is likely to do little to enhance confidence in his reliability.
By comparison, Mr. Putin, with the backing of Chinese president Xi Jinping, seems a much more reliable partner even if Riyadh differs with Moscow and Beijing on key issues, including Iran, Syria and Turkey.
"While Russia is a reliable ally, the US is not. Many in the Middle East may not approve of Moscow supporting Bashar al-Assad's regime, but they respect Vladimir Putin for sticking by Russia's beleaguered ally in Syria," said Middle East scholar and commentator Mark N. Katz.
In a twist of irony, Mr. Trump's unreliability coupled with an Iran's strategy of gradual escalation in response to the president's imposition of harsh economic sanctions in a bid to force the Islamic republic to the negotiating table appear to have moderated what was perceived as a largely disastrous assertive and robust go-it alone Saudi foreign and defense policy posture in recent years.
While everyone would benefit from a dialling down of tensions between Saudi Arabia and Iran, Mr. Trump's overall performance as the guarantor of security in the Gulf could in the longer term pave the way for a more multilateral approach to the region's security architecture.
In the latest sign of Saudi willingness to step back from the brink, Saudi Arabia is holding back channel talks for the first time in two years with Iranian-backed Houthi rebels in Yemen. The talks began after both sides declared partial ceasefires in the more than four year-long Yemeni war.
The talks potentially open the door to a broader Russian-sponsored deal in the context of some understanding about non-aggression between the kingdom and Iran, in which Saudi Arabia would re-establish diplomatic relations with Syria in exchange for the Islamic republic dropping its support for the Houthis.
Restoring diplomatic relations and reversing the Arab League's suspension of Syrian membership because of the civil war would constitute a victory for Mr. Al-Assad's main backers, Russia and Iran. It would grant greater legitimacy to a leader viewed by significant segments of the international community as a pariah.
A Saudi-Iranian swap of Syria for Yemen could also facilitate Saudi financial contributions to the reconstruction of war-ravaged Syria. Saudi Arabia was conspicuously absent at last month's Rebuild Syria Expo in Damascus.
Mr. Putin is likely to further leverage his enhanced credibility as well as Saudi-Russian cooperation in curtailing oil production to boost prices to persuade Saudi Arabia to follow through on promises to invest in Russia.
Saudi Arabia had agreed to take a stake in Russia's Novatek Arctic-2 liquefied natural gas complex, acquire Sibur, Russia's largest petrochemical facility, and invest an additional US$6 billion in future projects.
Russian Energy Minister Alexander Novak predicted that "about 30 agreements and contracts will be signed during President Putin's visit to Saudi Arabia. We are working on it. These are investment projects, and the sum in question is billions of dollars."
In anticipation of Mr. Putin's visit, Russia's sovereign wealth fund, the Russian Direct Investment Fund (RDIF), said it was opening its first overseas office in Riyadh.
RDIF and the kingdom's counterpart, the Public Investment Fund (PIF), are believed to be looking at some US$2.5 billion in investment in technology, medicine, infrastructure, transport and industrial production.
The Russian fund is also discussing with Aramco, the Saudi state-owned oil company, US$3 billion in investments in oil services and oil and gas conversion projects.
Saudi interest in economic cooperation with Russia goes beyond economics. Ensuring that world powers have an increasing stake in the kingdom's security is one pillar of a more multilateral regional approach
Said Russian Middle East expert Alexey Khlebnikov: "Clearly, the recent attacks on Saudi Arabia's oil facilities have changed many security calculations throughout the region."
No peace for Kurds: Rojava still under attack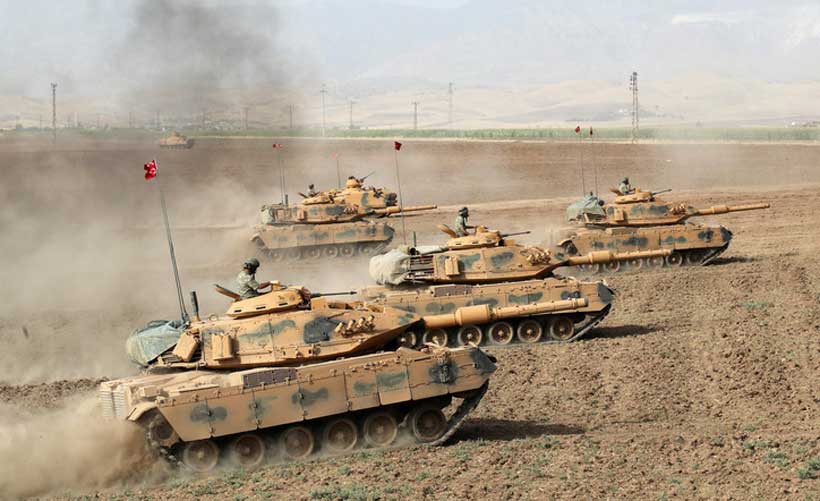 The Amazon is still on fire. The "lungs of the Earth" are hardly breathing while the flames are threatening people and nature reserves. As long as we do not see with our own eyes the burnt trees, the endangered species and the indigenous tribes fighting to save their dying forest, we seem incapable to understand the actual consequences.
Thousands of miles away from this environmental catastrophe, a different kind of tragedy is waiting to happen. Rojava-Northern Syria Federation — the self-declared autonomous region that Kurdish people managed to carve out in northeastern Syria during the Civil war — is burning again.
On September 24, Turkish president Recep Tayyip Erdoğan made a controversial speech to the United Nations General Assembly and proposed to create a "safe zone" in the north of Syria, in order to resettle up to 2 million Syrian refugees. He is hoping to establish a peace corridor with a depth of 32 kilometers and a length of 480 kilometers, which would easily turn the area into the world's largest refugee camp. Despite the seemingly humanitarian purposes, this might represent the umpteenth attempt to destroy the Kurdish dream of an independent democratic enclave.
It is undeniably clear, in fact, how Turkey could take advantage of the situation: Erdoğan's spokesman Ibrahim Kalin has already claimed that Ankara's aim is also to clear the borders from "terrorist elements."
The People's Protection Units and the Women's Protection Units (YPG/YPJ), which — along with the Syrian Democratic Forces (SDF) — played a key role in the fought against the Islamic State of Iraq and the Levant (ISIL), are the official army of Rojava but currently designated as terrorist organizations. These armed groups, in fact, are considered as an extension of the Kurdistan Workers' Party (PKK), the far-left militant and political organization founded in 1978 by Abdullah Öcalan and often involved in armed clashes with Turkish security forces.
Kurdish people are about to be left alone once again and the recent decisions of the White House trigger alarm in the whole Middle East.
On October 7, president Donald Trump announced that the United States — so far the main financer, trainer and supporter of Kurds — would start pulling troops out of those territories, although it would not constitute a full withdrawal.
Pentagon spokesman Jonathan Hoffman said that "The Department of Defense made clear to Turkey — as did the president — that we do not endorse a Turkish operation in Northern Syria," and that "The US Armed Forces will not support, or be involved in any such operation."
Mazlum Kobanê, the commander in chief of the SDF, announced that they will protect Syrian's borders and fight back against Ankara's army. Since the majority of Kurdish cities are located in this area, it is not difficult to understand how potentially devasting this ongoing operation could be.
Turkish assault is going to begin from the city of Gire Spi/Tell Abyad, once controlled by the so-called Caliphate and captured in 2015 by the YPG during the Tell Abyad offensive. The cities of Qamishli, Derek/Al Malikiya, Tell Tamer and Kobanê/Ayn al Arab are next to become target of air strikes and artillery fire as well.
It is no coincidence that shortly after the siege of Kobanê, Kurdish forces directed their efforts towards Tell Abyad, being such a strategic site for ISIL militias. The city, in fact, was better known in the West as the "Jihadi Highway", a de-facto corridor for foreign fighters. In the chaos caused by the fighting, jihadists would surely try to regain strength and Turkish move is serving the cause.
At the Al-Hol camp — a huge detention female camp near Al-Hasakah — numerous riots have occurred in the past few weeks, and the managers of the structure believe that the women held in the prison — former jihadi brides — might be the vehicle for renewed forms of radicalization.
In view of the fact that US officials confirmed that they will not intervene nor will they seize control of those prisons, Kurdish forces called Washington's move "a stab in the back". Meanwhile in Raqqa, ISIL militants are still carrying out suicide bombing attacks against SDF positions.
Shervan Derwish, official spokesman of the Mambij Military Council, has expressed his concern with a very touching message on Twitter.
The YPG and YPJhave fought in many historical battles and their solitary resistance during the last Turkish Afrin offensive in January 2018 became a symbol of their resilience.
On the other hand, Turkey's army will be backed by their well-known rebel allies: "The Turkish military, together with the Free Syrian Army (FSA), will cross the Turkish-Syrian border shortly, "wrote Fahrettin Altun — Turkey's communications director — in a Washington Post column. Numerous military groups are active in the region and, although their nature is still debated, there are evidence of many connections with jihadi-inspired organizations.
Working in cooperation with the SDF, Rojava's cantons are ready to resist and defend their independence, but Trump's decision sounds like a betrayal.
If forests are burning, so will be democracy in Syria. The Rojava project is in imminent danger, and this time there will be no mountains for the Kurds to seek refuge in. Here in the West we are blessed not to directly witness the destruction of both tragedies, but it is still up to us whether to look those flames in the eye or remember them as the unique environments they actually were.
In loving memory of Mehmet Aksoy, who dedicated his life to the Kurdish cause.
Revisiting Saudi-Iranian Rivalry: From A Cold War Perspective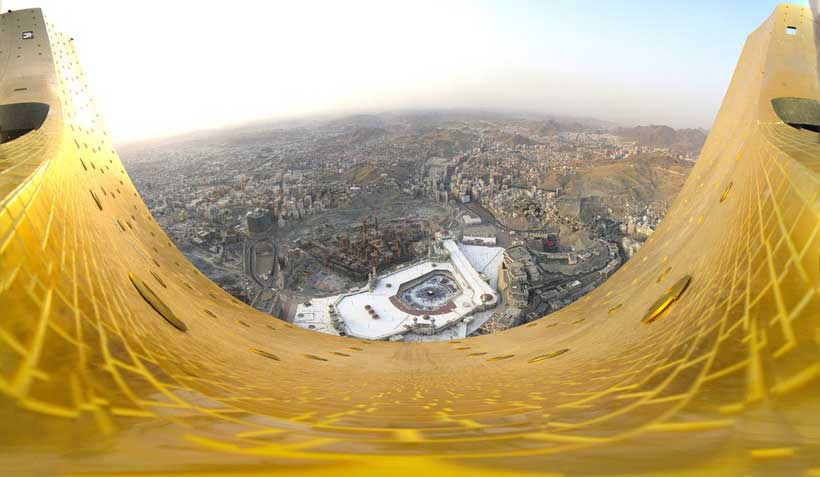 Middle East considered the "bridge between the East and West" has long grabbed attention of great power policy makers due to its geostrategic and geopolitical significance. After the discovery of oil in the early part of 20th Century, Iran and Saudi Arabia had gained a prominent position at the global international arena. The defining moment in their relation was the year 1968, when the British government announced its withdrawal from the "Persian Gulf," threatening thereby the balance brought to an equilibrium by more than 150 years of English security guarantees to the sheikdoms. The international community largely sees the conflict in terms of sectarian and on religious grounds which is an inadequate approach and one that rules out other detrimental factor. There have been little analysis and studies undertaken on the conflict from a "Cold war" perspective, which can significantly help other states in maintaining a viable balance between Saudi Arabia and Iran.
The conflict dubbed as the "New Middle East Cold War" or "Saudi-Iranian Cold War" is not the first event termed as "Cold war" in the Middle Eastern history. Malcolm Kerr writing in his acclaimed book Arab Cold War 1958-67 termed the growing rivalry and quest for leadership in the Middle East at the aftermath of British and French withdrawal between Republican Egypt and conservative Arab monarchies as a regional equivalent of Cold war. The present relations of Saudi Arabia and Iran are short of war, a condition where although the contenders do not engage in open battlefields face to face, it is a 'battle' nevertheless fought on different fronts including the media. Daniel Serwer of John Hopkins writes that Saudi-Iran conflict is regional equivalent of20th century US-Soviet Cold war.
Characteristics of Cold War
The term 'cold war' had been in use before 1945 to describe period of extreme tensions between states that were just short of war. In the year 1893, German socialist Eduard Bernstein described the arms race between Germany and its neighbors as a kind of 'cold war' where "there is no shooting but bleeding." The term rapidly came back into use when United States and Union of Soviet Socialist Republic (USSR) faced each other eyeball to eyeball. British writer George Orwell remarked on the significance of the moment foreseeing "a peace that is no peace" where the two mighty powers were to be "unconquerable and in a permanent state of cold war."Anders Stephanson has defined the essence of a Cold War as consisting of characteristics whereby both sides deny each other the legitimacy as a regime, attempting to attack each other by all means short of war. This is in the view of the author, followed by an intense military buildup with a prolonged arms race.
Cold War since then has exclusively referred to as the 'sustained state of political and military tensions' between the 20th century superpowers. Although the rivalry had ceased with the disintegration of the Soviet Union, the term and subject-matter has remained ever relevant to an extent that the study of grand strategy and security is considered incomplete without the former's inclusion. Saudi Arabia and Iran, in order to contain conflict and to ensure; that it ends up being short and as shallow as possible, need to revitalize the lessons of the 'original Cold War.' United States and Soviet Union despite their sustained rivalry developed a variety of mechanism for escalation and risk management. This was undertaken without foregoing their core national interests and ideologies. The leadership understood that there was 'wisdom in engaging' rather than isolating the other. The approach is more relevant today in the era of globalization than it was in those years. "Geo-economics must replace geopolitics" as the focal Saudi-Iranian approach in order to reach a 'non-zero sum situation.'
Religious and political ideology plays an important role in the foreign policy between Riyadh and Tehran. The two offer competing ideologies and political model with a strong desire for strategic and geopolitical supremacy. The standoff, experts believe is also the result of the desire and aspirations of the two, for political leadership in the Islamic world. The conflict is not the result of alleged schism between Shia and Sunni school of Islam, but is rather a byproduct of centuries' political and religious contestation that existed between empires and is now manifested into politics of these modern states.
Diplomacy is integral to the Middle East cold war. Since establishing relations in 1929, the two have had their ups and downs. In the years of the Shah, relations began to take the turn for worse when Shah's 'hegemonic desires' and Saudi Arabia's desire not to accept Iran predominant role in the Gulf and beyond. Nevertheless, relations remained intact at least diplomatically despite severity of incidents such as Gunboat coercion and the oil wars.
Conclusion
Wars have recognizable beginnings and they comprise of direct fighting between the adversaries with armistices and peace treaties as their conclusive ends. However, a Cold war has none of these characteristics, in words of Walter Lippman, "it brings neither peace nor honour to those who wage it." The conflict between Iran and Saudi Arabia has "spillover effects" and repercussions beyond the region. States such as those in the West, and Pakistan in particular close in proximity to the two have had a tough time "balancing" their relations. A careful, delicate and pragmatic approach needs to be adopted on part of statesmen, taking into account the opportunities and challenges arising from a "Cold War" need to be taken into account. Media on both sides has an important role to play in patching up the hostilities by upholding ethical standards and avoiding propagandist contest to avoid further aggravation of the conflict.