New Coalition Aims to Make Zero-Emissions Shipping Plain Sailing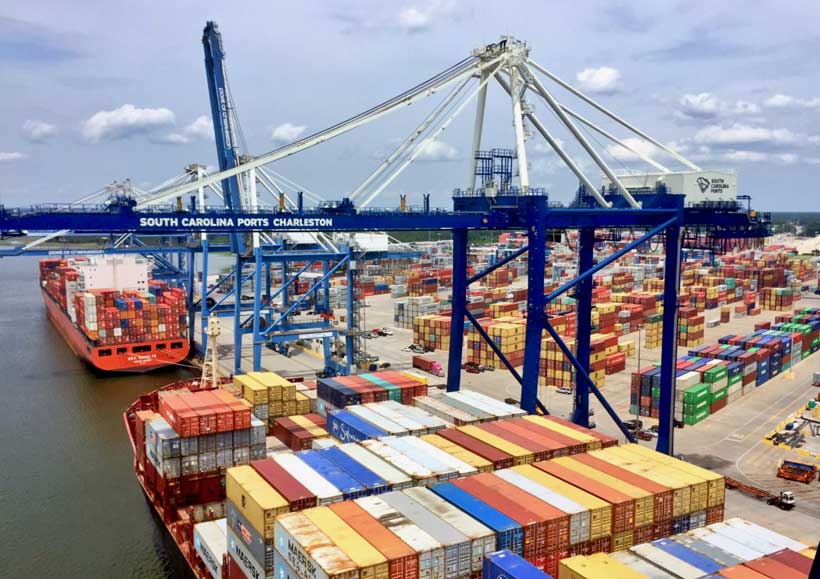 The World Economic Forum, the Global Maritime Forum and Friends of Ocean Action today launch the Getting to Zero Coalition at the United Nations Climate Action Summit, with the goal of decarbonizing the international maritime shipping sector by 2030. The coalition represents leaders from across the maritime, energy, infrastructure and finance sectors and is supported by decision-makers from government and international organizations.
International shipping carries around 80% of global trade and accounts for 2%-3% of global greenhouse gas emissions annually. Emissions are projected to grow by between 50% to 250% by 2050 if no action is taken. The Getting to Zero Coalition is committed to addressing this by getting commercially viable, deep-sea, zero-emission vessels into operation by 2030.
The demand for zero-emission fuels derived from renewable resources also has the potential to drive substantial investment in clean energy projects in developing countries with a large untapped renewable energy potential.
The Getting to Zero Coalition is part of the Mission Possible platform, an alliance of experts, businesses and policy partners focused on helping seven key sectors – shipping, aviation, heavy-duty road transport, aluminium, chemicals, cement and concrete, and iron and steel – achieve climate neutrality by 2050.
"The Forum is committed to helping those industries that face the greatest challenges in meeting the Paris Climate Goals achieve net zero emissions. This goal will only be achieved if we can adopt a system-wide approach, and through the commitment of both the public and private sectors to prioritize long-term vision of short-term expedience," said Dominic Waughray, Managing Director, Head of the Centre for Global Public Goods, World Economic Forum.
The ambition of the Getting to Zero Coalition is closely aligned with the UN International Maritime Organization's strategy on the reduction of greenhouse gases. The strategy prescribes that international shipping must reduce its total annual greenhouse gas emissions by at least 50% of 2008 levels by 2050, while pursuing efforts to phasing them out as soon as possible this century. This will align greenhouse gas emissions from international shipping with the Paris Agreement targets.
"A healthy ocean is key to achieving the UN 2030 Sustainable Development Agenda, and the Getting to Zero Coalition is an important move in the right direction. Business as usual will not get us where we need to be to achieve sustainability – so it is very encouraging to see hard-to-abate sectors like global seaborne trade boldly stepping up to chart this new course. Let us all support the continued development of cleaner technologies and new fuel solutions," said Peter Thomson, the UN Secretary-General's Special Envoy for the Ocean and Co-Chair, Friends of Ocean Action.
Industry partners of the Getting to Zero Coalition range from Mærsk and Shell to Citigroup and Cargill, while knowledge partners include Environmental Defense Fund, University College London and the Energy Transitions Commission.
"Energy efficiency has been an important tool which has helped us reduce CO₂ emissions per container by 41% over the last decade and position ourselves as a leader 10% ahead of the industry average. However, efficiency measures can only keep shipping emissions stable, not eliminate them. To take the next big step change towards decarbonization of shipping, a shift in propulsion technologies or a shift to clean fuels is required which implies close collaboration from all parties. The coalition launched today is a crucial vehicle to make this collaboration happen," said Søren Skou, Chief Executive Officer, A.P. Møller-Mærsk.
Getting to Zero Coalition members
Cargill, Lloyd's Register, Trafigura, American Bureau of Shipping (ABS), Anglo-Eastern, Berge Bulk, Caravel Group, Danske Bank, Gard, Forward Ships, KC Maritime, Kuehne + Nagel, MAN Energy Solutions, Marine Capital, MISC, Port of Aarhus, RightShip, Siemens Gamesa, Skuld, Snam, The China Navigation Company, Torvald Klaveness, Tufton Oceanic, Unilever, Vestas, World Fuel Services, Wärtsilä Corporation, ZIM Integrated Shipping Services
Knowledge partners
Environmental Defense Fund
Energy Transitions Commission
University College London (UCL) and University Maritime Advisory Services (UMAS)
Sustainable Shipping Initiative (SSI)
Supported by
International Renewable Energy Agency (IRENA)
Global Infrastructure Facility (GIF)
United Nations Conference on Trade and Development (UNCTAD)
North American Marine Environment Protection Association (NAMEPA)
Getting to Zero Coalition partners
Global Maritime Forum
Friends of Ocean Action
World Economic Forum
COVID's led to 'massive' income and productivity losses
Job losses or reduced working hours due to the impact of the COVID-19 pandemic cost the world the equivalent of 255 million jobs in 2020, the UN International Labour Organization (ILO) said on Monday, noting that the "massive impact" was nearly four times the number lost during the 2009 global financial crisis.
According to the ILO Monitor: COVID-19 and the world of work, the losses resulted in an 8.3 per cent decline in global income, before factoring in support measures, equivalent to $3.7 trillion or 4.4 per cent of global gross domestic product (GDP).
Recovery scenarios
While there is still a high degree of uncertainty for 2021, the ILO estimates projected that most countries could see a relatively strong recovery in the second half the year, as COVID-19 vaccination programmes take effect.
ILO put forward three scenarios: a baseline estimate showing a 3 per cent decline; a pessimistic forecast indicating a 4.6 per cent loss, and in the most optimistic scenario, a 1.3 per cent decrease in working hours through this year.
"The signs of recovery we see are encouraging, but they are fragile and highly uncertain, and we must remember that no country or group can recover alone", Guy Ryder, ILO Director-General said.
"We are at a fork in the road. One path leads to an uneven, unsustainable, recovery with growing inequality and instability, and the prospect of more crises. The other focuses on a human-centred recovery for building back better, prioritizing employment, income and social protection, workers' rights and social dialogue", he added.
"If we want a lasting, sustainable and inclusive recovery, this is the path policy-makers must commit to."
Women and children most vulnerable
In terms of sectors and groups, women were more affected than men, as were younger workers, ILO said.
"Globally, employment losses for women stand at 5 per cent, versus 3.9 per cent for men. In particular, women were much more likely than men to drop out of the labour market and become inactive", it added.
Similarly, younger workers either lost jobs, dropped out of the labour force, or delayed entry into it.
'Lost generation' risk
"The employment loss among youth (15-24 years old) stood at 8.7 per cent, compared to 3.7 per cent for adults. This highlights the all too real risk of a lost generation" according to ILO.
Accommodation and food services was the worst hit sector, where employment declined by over 20 per cent, on average, followed by retail and manufacturing.
In contrast, the information, communication, finance and insurance sectors, grew in the second and third quarters of 2020. Marginal increases were also seen in mining, quarrying and utilities.
Syria: 18 children killed since the start of the year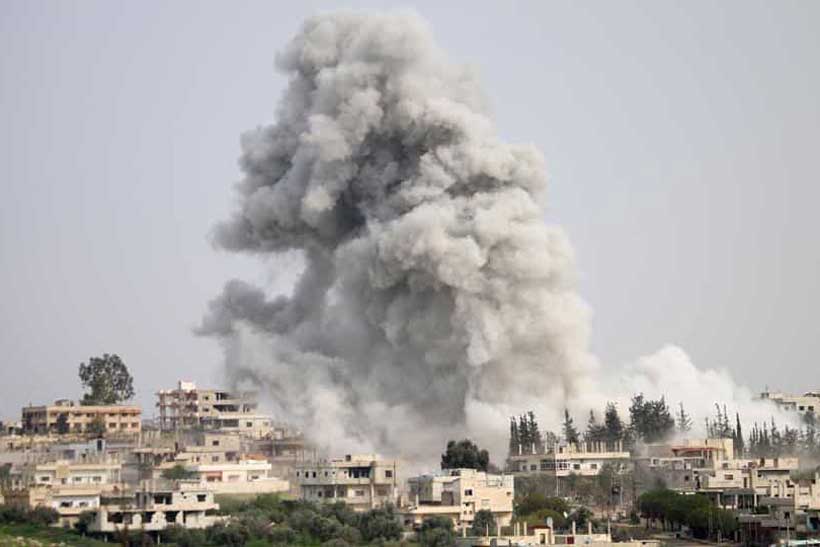 The brutal fighting in Syria continues to exact a terrible toll on children, with at least 18, including a one-year-old killed in incidents involving explosive weapons and unexploded ordnance, since 1 January, UN Children's Fund (UNICEF) said on Sunday. At least 15 others were wounded.
"Children and families in Syria have suffered so much over the past decade, with still no end in sight," Henrietta Fore, UNICEF Executive Director said in a statement.
"With each week, the fast-spreading COVID-19 pandemic is making it harder for families to survive and provide even basic education and protection for their children," she added.
Families hit hard by fighting, poverty and severe weather are reeling under fuel shortages and mounting food prices. The situation is further complicated by lack of basic services and destroyed civilian infrastructure, such as water services.
"Water disruptions force civilians to rely on unsafe water which exposes people, particularly children, to contracting potentially deadly waterborne diseases," Ms. Fore said.
Fighting 'must end'
Across the war-ravaged country, about 4.8 million children are in need of humanitarian assistance and protection, making up about 45 per cent of the 11 million overall in need of aid, according to the UN Office for Coordination of Humanitarian Affairs (OCHA).
In spite of daunting challenges, UNICEF and humanitarian actors continue to work tirelessly to support millions of children and families, Ms. Fore said, adding "but we cannot do it alone, we need funding, we need better access."
"And most importantly we need everyone to protect children and keep them out of harm's way. The violence in Syria must end," she stressed.
Millions out of school
UNICEF also called on warring parties in Syria to protect education facilities and personnel.
"While the war continues, education remains the beacon for millions of children. It is a right that should be protected and persevered," Muhannad Hadi, Regional Humanitarian Coordinator for the Syria Crisis; and Ted Chaiban, UNICEF Regional Director for the Middle East and North Africa, said in a statement on Sunday.
"We call upon those fighting to refrain from attacks on education facilities and personnel across Syria," they urged.
More than 2.4 million children – of whom 40 per cent are girls – are out of school, and one in three schools inside Syria can no longer be used because they were destroyed, damaged or are being used for military purposes, according to UNICEF.
Mr. Hadi and Mr. Chaiban also appealed for funds for education programmes.
"Sustainable and long-term funding to education will help to bridge the gap and incorporate children in education, and provide them with the skills they need to rebuild their country when peace returns to Syria."
Deloitte Bolsters Cyber Threat Hunting Capabilities with Root9B Acquisition
Deloitte & Touche LLP announced today its acquisition of substantially all the assets of Root9B, LLC (R9B), a leading provider of advanced cyber threat hunting services and solutions. The deal will bolster Deloitte's existing Detect and Respond cyber client offering with R9B's deeply experienced cyber operations professionals and its award-winning threat-hunting and risk assessment solutions.
"Commercial and government entities contend with cyber adversaries who use incredibly sophisticated technology to penetrate legacy defenses and take advantage of expanding attack surfaces," said Deborah Golden, Deloitte Risk & Financial Advisory Cyber and Strategic Risk leader and principal, Deloitte & Touche LLP. "The addition of R9B's business will expand our complement of skilled cyber professionals and leading technologies, while also offering our clients an advantage against adversaries. Our newly combined powerful and innovative solutions for preventing, detecting and mitigating cyber threats are unlike anything we've seen available in today's market."
Beyond offering tailored managed services and solutions focused on cyber threat hunting/detection and response focusing on unique organizational needs, R9B also offers tech-enabled vulnerability assessment and penetration testing, defense forensics and incident response, as well as defensive security and hunt operator training.
With the addition of R9B's business, Deloitte's Cyber Detect and Respond offering will continue to help clients gain a leading edge in cyber defense, integrate fragmented security toolsets, achieve efficiencies in security operations programs, accelerate response time to potential threats and provide data-driven threat insights.
"Deloitte continually works to provide outstanding value to our clients," said John Peirson, Deloitte Risk & Financial Advisory CEO. "Adding R9B's business to our existing cyber practice is just one more way we're accelerating meaningful investments into the innovative approaches we offer our clients as they work to manage emerging threats."
R9B founder and CEO Eric Hipkins added, "Our shared commitment to our clients' missions and recognition of the importance of combining exceptional technology, people and processes to solve the most challenging security problems of our day makes joining Deloitte a logical next step in our story. At Deloitte, we'll be able to accelerate scaling and development of offerings we consider vital to proactive cyber threat hunting and remediation."