New Coalition Aims to Make Zero-Emissions Shipping Plain Sailing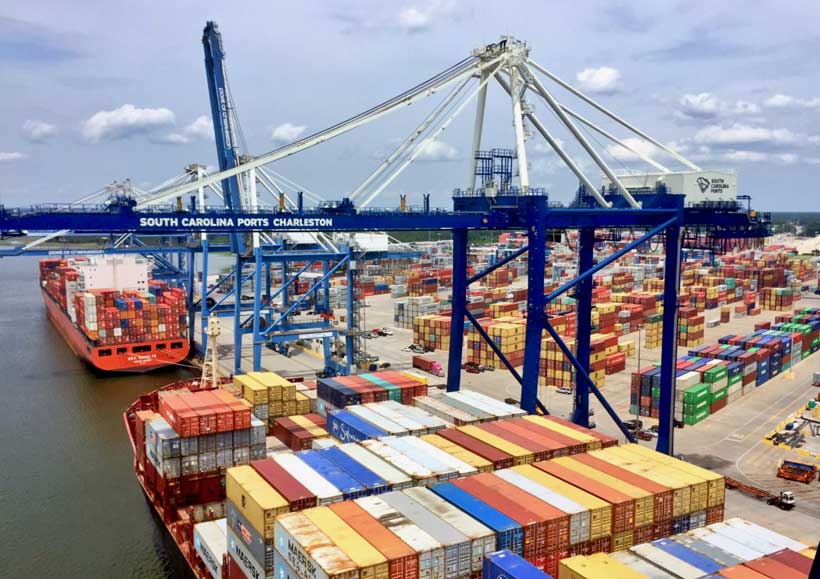 The World Economic Forum, the Global Maritime Forum and Friends of Ocean Action today launch the Getting to Zero Coalition at the United Nations Climate Action Summit, with the goal of decarbonizing the international maritime shipping sector by 2030. The coalition represents leaders from across the maritime, energy, infrastructure and finance sectors and is supported by decision-makers from government and international organizations.
International shipping carries around 80% of global trade and accounts for 2%-3% of global greenhouse gas emissions annually. Emissions are projected to grow by between 50% to 250% by 2050 if no action is taken. The Getting to Zero Coalition is committed to addressing this by getting commercially viable, deep-sea, zero-emission vessels into operation by 2030.
The demand for zero-emission fuels derived from renewable resources also has the potential to drive substantial investment in clean energy projects in developing countries with a large untapped renewable energy potential.
The Getting to Zero Coalition is part of the Mission Possible platform, an alliance of experts, businesses and policy partners focused on helping seven key sectors – shipping, aviation, heavy-duty road transport, aluminium, chemicals, cement and concrete, and iron and steel – achieve climate neutrality by 2050.
"The Forum is committed to helping those industries that face the greatest challenges in meeting the Paris Climate Goals achieve net zero emissions. This goal will only be achieved if we can adopt a system-wide approach, and through the commitment of both the public and private sectors to prioritize long-term vision of short-term expedience," said Dominic Waughray, Managing Director, Head of the Centre for Global Public Goods, World Economic Forum.
The ambition of the Getting to Zero Coalition is closely aligned with the UN International Maritime Organization's strategy on the reduction of greenhouse gases. The strategy prescribes that international shipping must reduce its total annual greenhouse gas emissions by at least 50% of 2008 levels by 2050, while pursuing efforts to phasing them out as soon as possible this century. This will align greenhouse gas emissions from international shipping with the Paris Agreement targets.
"A healthy ocean is key to achieving the UN 2030 Sustainable Development Agenda, and the Getting to Zero Coalition is an important move in the right direction. Business as usual will not get us where we need to be to achieve sustainability – so it is very encouraging to see hard-to-abate sectors like global seaborne trade boldly stepping up to chart this new course. Let us all support the continued development of cleaner technologies and new fuel solutions," said Peter Thomson, the UN Secretary-General's Special Envoy for the Ocean and Co-Chair, Friends of Ocean Action.
Industry partners of the Getting to Zero Coalition range from Mærsk and Shell to Citigroup and Cargill, while knowledge partners include Environmental Defense Fund, University College London and the Energy Transitions Commission.
"Energy efficiency has been an important tool which has helped us reduce CO₂ emissions per container by 41% over the last decade and position ourselves as a leader 10% ahead of the industry average. However, efficiency measures can only keep shipping emissions stable, not eliminate them. To take the next big step change towards decarbonization of shipping, a shift in propulsion technologies or a shift to clean fuels is required which implies close collaboration from all parties. The coalition launched today is a crucial vehicle to make this collaboration happen," said Søren Skou, Chief Executive Officer, A.P. Møller-Mærsk.
Getting to Zero Coalition members
Cargill, Lloyd's Register, Trafigura, American Bureau of Shipping (ABS), Anglo-Eastern, Berge Bulk, Caravel Group, Danske Bank, Gard, Forward Ships, KC Maritime, Kuehne + Nagel, MAN Energy Solutions, Marine Capital, MISC, Port of Aarhus, RightShip, Siemens Gamesa, Skuld, Snam, The China Navigation Company, Torvald Klaveness, Tufton Oceanic, Unilever, Vestas, World Fuel Services, Wärtsilä Corporation, ZIM Integrated Shipping Services
Knowledge partners
Environmental Defense Fund
Energy Transitions Commission
University College London (UCL) and University Maritime Advisory Services (UMAS)
Sustainable Shipping Initiative (SSI)
Supported by
International Renewable Energy Agency (IRENA)
Global Infrastructure Facility (GIF)
United Nations Conference on Trade and Development (UNCTAD)
North American Marine Environment Protection Association (NAMEPA)
Getting to Zero Coalition partners
Global Maritime Forum
Friends of Ocean Action
World Economic Forum
EU Interreg programme celebrates 30 years of bringing citizens closer together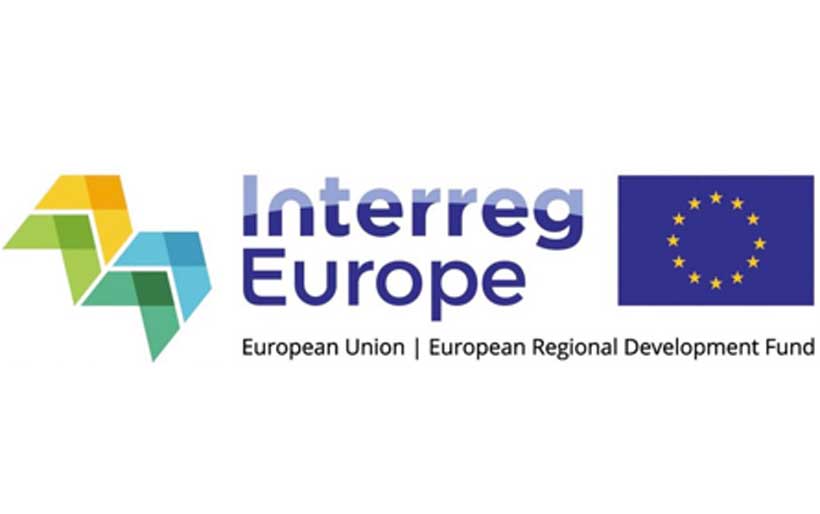 The year 2020 marks 30 years since the start of Interreg, the EU's emblematic programme that aims at encouraging territorial cooperation between border regions. In light of this celebratory year, Commissioner for Cohesion and Reforms, Elisa Ferreira,issued the following statement:
"Interreg is a programme that is very dear to my heart. As a unique instrument of cooperation, supported by cohesion funding, Interreg allows regions and countries to work together to solve common challenges. Interreg projects are concrete examples that borders do not have to be barriers, but can be an opportunity for growth and successful cooperation. Over the past 30 years, and thanks to numerous projects supported by the EU, Interreg has brought the more than 170 million Europeans living in border regions closer together, improved their lives, and created new opportunities for cooperation.
The 30 year celebration of Interreg happens in a crucial time of the EU's history. As we face serious global and local challenges, we need to regain citizens' trust and ensure we deliver. Interreg has been acting now for 30 years to leave no one behind and to build Europe brick-by-brick. The intention is to continue this mission but also to use this celebrative occasion to question, to re-think, and to give a new breath to what we consider as a fundamental value in the European Union: the spirit of cooperation, driven by the firm belief that we are stronger together."
Background
Launched in 1990, the European Territorial Cooperation (ETC), better known as Interreg, is an emblematic Cohesion Policy programme that provides a framework for the implementation of joint actions and policy exchanges between national, regional and local actors from different Member States. The overarching objective of European Territorial Cooperation (ETC) is to promote a harmonious economic, social and territorial development of the Union as a whole. Interreg is built around three strands of cooperation: cross-border (Interreg A), transnational (Interreg B) and interregional (Interreg C).
Five programming periods of Interreg have succeeded each other: INTERREG I (1990-1993) – INTERREG II (1994-1999) – INTERREG III (2000-2006) – INTERREG IV (2007-2013) – INTERREG V (2014-2020).
The Interreg cooperation programmes cover the entire European continent with a total budget of over €12 billion, including EU and Member States' contribution, during the 2014 – 2020 programming period.
The Interreg 30 year campaign will roll out throughout 2020 under the themes: neighbours, green and youth. The campaign will take stock of the past achievements and look forward to what can be done more and better in the future.
WWF: US Will Suffer World's Biggest Economic Impact Due to Nature Loss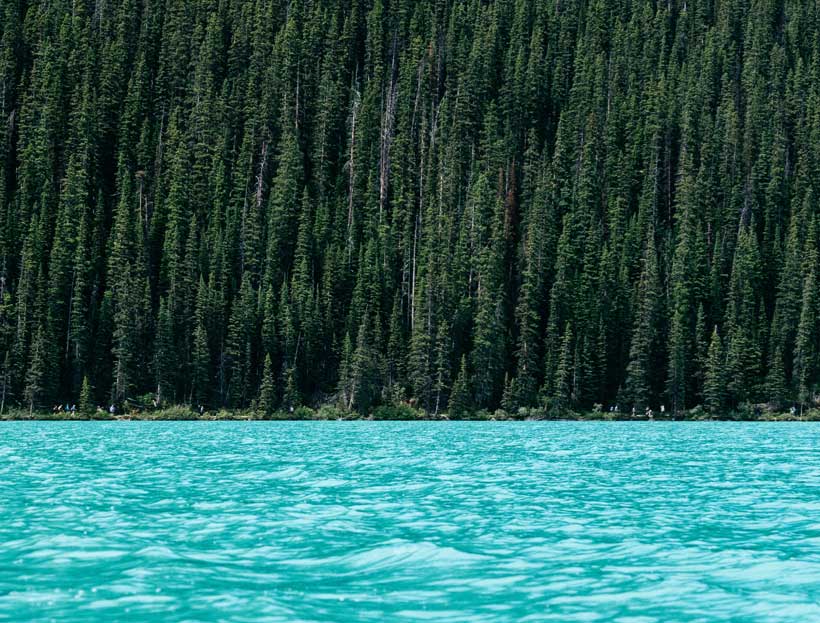 A new World Wildlife Fund report reveals for the first time the countries whose economies would be worst affected over the next 30 years if the world doesn't act urgently to address the global environmental crisis.
The study, Global Futures, which calculated the economic cost of nature's decline across 140 countries ranging from India to Brazil, shows that if the world carries on with "business as usual," the United States would see the largest losses of annual GDP in absolute terms, with $83 billion wiped off its economy each year by 2050 – an amount equivalent to the entire annual GDP of Guatemala.
"This groundbreaking report shows that the U.S. will suffer the world's biggest economic impact due to nature loss," said Rebecca Shaw, chief scientist, World Wildlife Fund. "We cannot envision a just and stable country, and a prosperous economy, if forests disappear, pollinators vanish, biodiversity collapses and rivers and the ocean are depleted. Continuing with business as usual could lead to disastrous outcomes. We need governments and corporations to halt nature loss and tackle this planetary emergency."
The Global Futures study used new economic and environmental modeling to assess what the macroeconomic impact would be if the world pursued "business as usual," including widespread and land-use change, continued increase in emissions of greenhouse gases, and further loss of natural habitats. It found this status quo approach would cost the world at least $479 billion a year, adding up to $9.87 trillion by 2050 – roughly equivalent to the combined economies of the UK, France, India and Brazil.
In contrast, under a scenario in which land-use is carefully managed to avoid further loss of areas important for biodiversity and ecosystem services, which the study terms the 'Global Conservation' scenario, economic outcomes would be dramatically better, with global GDP rising by $490 billion per year above the business as usual calculation.
Japan and the UK also stand to lose staggering amounts – $80 billion and $21 billion every year respectively. The projected economic losses in the United States, Japan and UK are due largely to expected damage to their coastal infrastructure and agricultural land through increased flooding and erosion as a result of losses of natural coastal defenses such as coral reefs and mangroves.
Developing countries will also be badly affected, with Eastern and Western Africa, central Asia and parts of South America hit particularly hard, as nature loss impacts on production levels, trade and food prices. According to the report, the top three countries predicted to lose the most as a percentage of their GDP are Madagascar , Togo and Vietnam , which by 2050 are expected to respectively see declines of 4.2 percent, 3.4 percent and 2.8 percent per year.
"It's difficult for many people to conceptualize the true value of nature and the many benefits it provides to humanity," says Shaw. "This report translates nature loss into country-specific economic terms – a tangible and powerful way to galvanize action from private sector leaders and government officials."
This pioneering method of analysis was created through a partnership between WWF , the Global Trade Analysis Project at Purdue University, and the Natural Capital Project, co-founded by the University of Minnesota.
Steve Polasky, Co-Founder of the Natural Capital Project, said: "The world's economies, businesses and our own well-being all depend on nature. But from climate change, extreme weather and flooding to water shortages, soil erosion and species extinctions, evidence shows that our planet is changing faster than at any other time in history. The way we feed, fuel and finance ourselves is destroying the life-support systems on which we depend, risking global economic devastation."
Thomas Hertel, Executive Director of the Global Trade and Analysis Project, said: "The science and economics are clear. We can no longer ignore the strong economic case for restoring nature. Inaction will cost us far more than actions aimed at protecting nature's contributions to the economy. To ensure positive global futures, we need to achieve more sustainable patterns of production and land use, and reform economic and financial systems to incentivize nature-based decision making."
Justin Trudeau meets African leaders to advance conflict resolution and economic security
Canada's Prime Minister Justin Trudeau convened a meeting for African heads of state, foreign ministers and representatives of the United Nations and other multilateral bodies on Monday to discuss ways to secure peace across the continent as a necessary condition for prosperity.
Trudeau, the 2020 chair of the United Nations Peacebuilding Commission, called for cooperation among international partners and governments to create economic opportunity and prosperity that is broadly shared, "…as a way not just of countering the pull of extremism in some places or the cynicism of populism, but as a way of building a real and tangible future for countries around the world."
The breakfast meeting, which was held on the sidelines of the 33rd African Union Summit in Addis Ababa, was intended to strengthen the Commission's partnership with the African Union (AU) and to better integrate African priorities in conflict prevention and bolstering economic security. Among issues discussed were the role that international financial institutions and youth job creation can play in Africa in averting extremism and conflict; and the AU leadership in peacekeeping and peacebuilding efforts.
The talks, titled Sustaining Peace and Economic Security, aligned with the Summit's theme: Silencing the Guns: Creating Conducive Conditions for Africa's Development.
Trudeau acknowledged that one of the biggest challenges both developed and developing countries face is the perception that governments are indifferent.
"In this time of change, in this time of transformation of the global economy, time of conflict, time of climate conflict, people worry that the system has no place for them and isn't providing them with what they need," the Canadian Prime Minister said.
Among participants were President Roch Marc Christian Kabore of Burkina Faso; the Vice President of Gambia, Isatou Touray; President of the United Nations General Assembly, Tijjani Muhammad-Bande, Vera Songwe, Executive Secretary of the United Nations Economic Commission for Africa, and the foreign ministers of Sierra Leone and Rwanda.
President Kabore offered his reflections on the issues. Burkina Faso is one of several nations in the Sahel region that have seen economic growth adversely affected by conflict and instability.
In opening remarks, African Development Bank President Akinwumi Adesina noted the shifting nature of conflicts across Africa. While the number of outright wars in Africa has declined substantially, they have been replaced with greater fluidity with rising cases of terrorism, extremism, conflicts from non-state actors.
The root causes of conflict, according to Adesina, include "rising inequalities, lack of political inclusiveness, extreme poverty, management and control over natural resources, youth unemployment that causes social unrest, climate change, to name a few."
The Bank is at the forefront of helping to address fragility in Africa with several initiatives currently under way. So far, $3.8 billion has been allocated to address issues of fragility through the Transition State Support Facility.
Adesina recognized the role Canada plays in enabling the Bank's work.
"The successful replenishment of the Bank's African Development Fund 15 – to which Canada contributed substantially with $355 million – will allow the Bank to deploy an additional $1.2 billion to address fragility, strengthen resilience and sustain peace and economic security," he said.