EU-UN Spotlight Initiative: At the forefront of ending violence against women and girls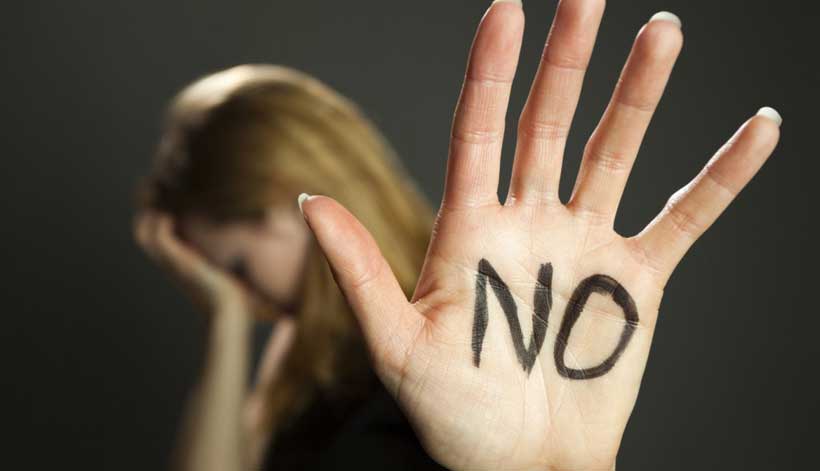 Today in the margins of the United Nations General Assembly in New York, the European Union and the United Nations are hosting a high level event on the EU-UN Spotlight Initiative – inviting all countries, leaders, civil society representatives and local ambassadors to join the movement and take action to end violence against women and girls.
Ahead of the event, High Representative/Vice-President Federica Mogherini said: "Violence against women is violence against the entire society – so the entire society must react to end it. The European Union is already by far the first investor in gender equality around the world, and together with our partners, we will continue to fight for women's human rights."
Commissioner for International Cooperation and Development Neven Mimica added: "Over the last two years Spotlight has become a genuine movement. Thanks to the many survivors, activists, advocates, government and community leaders who have joined the initiative we are pushing ahead to end gender-based violence in all its forms. And to make sure that every woman and every girl, everywhere, is safe and free to realise her full potential."
Deputy Secretary-General, Amina Mohammed said: "The Spotlight Initiative in partnership with national governments will also be introducing new country programmes for Afghanistan, Belize, Grenada, Guyana, Haiti, Jamaica, Kyrgyzstan, Papua New Guinea, Samoa, Tajikistan, Timor-Leste and Vanuatu in 2020. With our expanded global footprint, we can scale-up our collective efforts on violence prevention, protection and the provision of high-quality services, alongside broader efforts to ensure women's economic empowerment and participation in all aspects of society."
Two years after its launch, the Spotlight Initiative's activities are spanning the entire globe – thanks to the EU's and UN's engagement, and the support of partner governments and civil society at all levels. 13 countries have already started implementing Spotlight programmes, and around 2/3 of the European Union's initial seed funding of €500 million have already been allocated.
In Africa, Spotlight aims to eliminate sexual and gender-based violence, including harmful practices. The programme worth €250 million is under implementation across Liberia, Malawi, Mali Mozambique, Niger, Nigeria, Uganda and Zimbabwe. It will also include a regional component to scale up existing initiatives on fighting female genital mutilation and child marriage and joint activities with the Africa Union.
In Asia, the Spotlight Initiative is focussing on ending female trafficking and labour exploitation. The "Safe and Fair" programme, worth €25 million and implemented through the International Labour Organization and UN Women, aims at ensuring that labour migration is safe and fair for all women in the ASEAN region. It focusses on countries of origin – Cambodia, Indonesia, Lao PDR, Myanmar, Philippines, Vietnam – and countries of destination – Brunei Darussalam, Malaysia, Singapore and Thailand.
Further, €32 million are devoted to projects addressing gender-based violence in "forgotten crises". The initiative is now rolling out and includes activities in Yemen, Iraq and Palestine, Bangladesh, Cameroon, Sudan, Mali and Chad; Ghana, Liberia and Mali.
In Latin America, the €50 million initiative focuses on ending femicide, with targeted programmes in Argentina, El Salvador, Guatemala, Honduras and Mexico, and on empowering regional networks.
The Pacific regional Spotlight programme was launched last March with a budget of €50 million and focuses on ending domestic violence in the region.
This will be followed by actions to tackle family violence in the Caribbean region, supported by an envelope of €50 million; the countries selected are Haiti, Jamaica, Grenada, Belize, Guyana, and Trinidad and Tobago.
Background
Violence against women and girls still takes place every day, whether at home, at work, at school, in the street, or online. As many as 1 in 3 women worldwide have experienced physical or sexual violence at some point in their lives.
The European Union and the United Nations launched the Spotlight Initiative, a multi-year partnership to eliminate all forms of violence against women and girls (VAWG) in September 2017.
The EU has offered initial seed funding of €500 million inviting other donors and partners to join the Initiative to broaden its reach and scope.
Public participation, ambitious political action that are built on evidence-based policies, as well as increased resources and knowledge generation are all vital to the Initiative.
Urgent action to end 'pandemic of femicide and violence against women'
COVID-19 is overshadowing what has become a "pandemic of femicide" and related gender-based violence against women and girls, said independent UN human rights expert Dubravka Šimonović on Monday, calling for the universal establishment of national initiatives to monitor and prevent such killings. 
Ahead of the International Day for the Elimination of Violence against Women, marked on 25 November, Ms. Šimonović said the rise in femicides and violence was "taking the lives of women and girls everywhere" around the world, as the coronavirus continues to rage out of control.
'Femicide watches'
The UN Human Rights expert called on "all States and relevant stakeholders worldwide to take urgent steps to prevent the pandemic of femicide or gender related killings of women, and gender-based violence against women, through the establishment of national multidisciplinary prevention bodies or Femicide watches/observatories on violence against women".
She said those bodies should be mandated to collect comparable and disaggregated data on femicide or gender-related killings of women; conduct an analysis of femicide cases to determine shortcomings, and recommend measures for the prevention of such cases; and ensure that victims are not forgotten, by holding days of remembrance.
According to data collected since 2015 though the Femicide Watch initiative, and data available from the UN Office on Drugs and Crime (UNODC), "among the victims of all intentional killings involving intimate partners, more than 80% of victims are women". 
Preventable killings
During the past five years, a growing number of States have either established anti-femicide initiatives, and in an increasing number of countries, it is independent human rights institutions, civil society organizations, women's groups, or academic institutions, that have established watches or observatories.
In his statement to the High-Level Meeting on the 25th anniversary of the Fourth World Conference on Women this past October, the UN Secretary-General António Guterres called for affirmative action to prevent violence against women, including femicide.
Data collected by observatories should be comparable from country to country, and disaggregated "under categories of intimate partner and family related femicides, based on age, disability, gender identity, migrant status, internal displacement, racial or ethnic origin and belonging to indigenous communities or to a religious or linguistic minority", the statement concluded.
The Special Rapporteurs, Independent Experts and Working Groups are part of what is known as the Special Procedures of the Human Rights Council. They work on a voluntary basis; they are not UN staff and do not receive a salary. They are independent from any government or organization and serve in their individual capacity.
'Act urgently' to stave off catastrophic famine in Yemen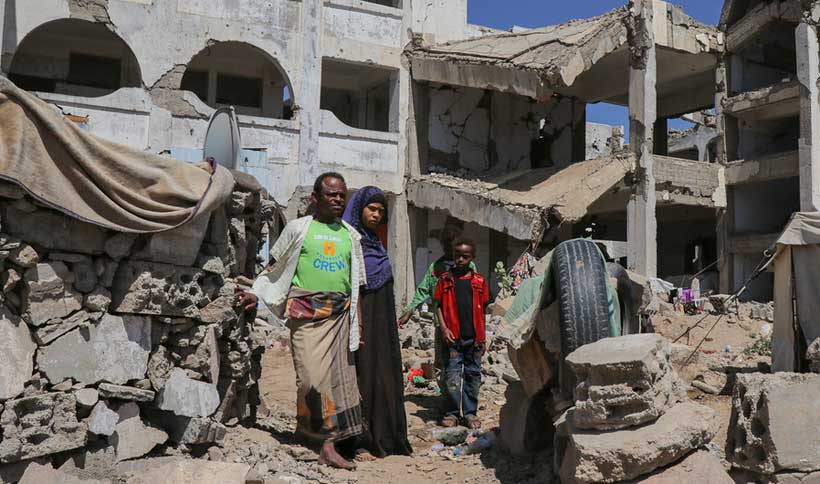 Yemen is in "imminent danger of the worst famine the world has seen for decades", the UN chief warned in a statement released on Friday, calling for urgent action on the part of the international community to "stave off catastrophe".
Secretary-General António Guterres warned that without immediate action to protect civilians battered and starved, after more than five years of grinding civil conflict, "millions of lives may be lost."
On Tuesday, the UN released $100 million in emergency funding from its Central Emergency Response Fund (CERF), to avert the growing threat of famine across seven countries, including Yemen, deemed most at risk of famine.
'Time is running out'
Earlier in the month, UN relief chief Mark Lowcock, warned the Security Council that Yemenis were not simply "going hungry", they were being starved, and all parties to the conflict – between the internationally-recognized Government supported by a Saudi-led coalition, and the opposing Houthi militias which control much of the country including the capital – needed to do everything possible to prevent widespread famine.
"All of us – parties to the conflict, Security Council members, donors, humanitarian organizations and others – should do everything we can to stop this. Time is running out", Emergency Relief Coordinator and OCHA chief Lowcock told the Council.
Deadly combination
In his statement, the UN chief said a combination of factors had come together to create famine conditions, including "a drastic reduction in funding for the UN-coordinated relief operation this year compared to 2018 and 2019, a failure to sustain external support for Yemen's economy, especially in stabilizing the value of the Yemeni Rial, and the impact of the ongoing conflict and impediments imposed by powerful Yemeni and other parties on the life-saving work of humanitarian agencies."
To cap the crises rooted in human behavior, locusts and floods are compounding the problem, added the UN chief.
"I urge all those with influence to act urgently on these issues to stave off catastrophe, and I also request that everyone avoids taking any action that could make the already dire situation even worse", said Mr. Guterres.
"Failing that", he concluded, "we risk a tragedy not just in the immediate loss of life but with consequences that will reverberate indefinitely into the future."
Social media-based trafficking on the rise during coronavirus pandemic
A UN rights committee has called on social media platforms to use big data and artificial intelligence to help eliminate trafficking in women and girls, amid an increase in online traps designed to recruit potential victims during the COVID-19 pandemic.
The Committee on the Elimination of Discrimination against Women (CEDAW) said on Wednesday that women and girls continue to be the most common victims of trafficking across the world.
"The global pandemic has revealed the urgent need to address the use of digital technology in and against trafficking", said committee member Dalia Leinarte, who led drafting of the panel's recommendations. "Combatting trafficking also entails discouraging the demand," she added.
Those behind the trafficking networks enjoy widespread impunity, despite national and international laws and policies designed to tackle the problem, the panel said.
Hiding in cyberspace
Insisting that the coronavirus pandemic had made matters worse for victims, the Geneva-based committee said that countries had seen a global rise in "trafficking in cyberspace" in recent months.
Online, demand has been channelled "through social media, dark web and messaging platforms" which provide easy access to potential victims, but hide the identity of the perpetrators, the committee said.
The panel of UN-appointed independent rights experts also warned against the increased recruitment of vulnerable people by traffickers for online sexual exploitation, along with "an increased demand for child sexual abuse material and technology-facilitated child sex trafficking".
Social responsibility
In an appeal to social media and messaging companies, CEDAW recommended that they set up relevant controls to reduce the risk of exposing women and girls to trafficking and sexual exploitation.
It urged the online platforms to use their "big data, artificial intelligence and analytics to identify any pattern that could lead to trafficking and identification of the involved parties" taking part in illegal operations.
Online firms should also "put in place the appropriate governance structure and procedures which will allow them to be reactive in their response and provide the relevant level of information to the concerned authorities", the UN panel said.
Turning to Governments, CEDAW urged States to address the root causes that push women and girls into vulnerable situations.
Sex-based discrimination was a fundamental factor in this, the panel said, along with socio-economic injustices in victims' home countries that forced them to leave, along with conflict and humanitarian emergencies.
Close link to sexual exploitation
"Trafficking is a gendered crime, closely linked to sexual exploitation", CEDAW's Leinarte said, insisting that State parties "must create appropriate conditions to ensure women and girls are free from the danger of trafficking".
Among its other recommendations, the Committee called for policies to promote women's autonomy and equal access to education and job opportunities.
It also urged a safe migration framework to protect women and girls, while also calling for comprehensive protection and assistance for displaced women and girls affected by conflict and emergencies.
"Combatting trafficking in women and girls in the context of global migration requires engagement of the larger protection framework stemming from international humanitarian law, refugee law, criminal law, labour and international private law," the Committee said in its general recommendation.