A New Ecosystem of Leaders: 40 Social Innovators Driving Change and Transforming Society in 2019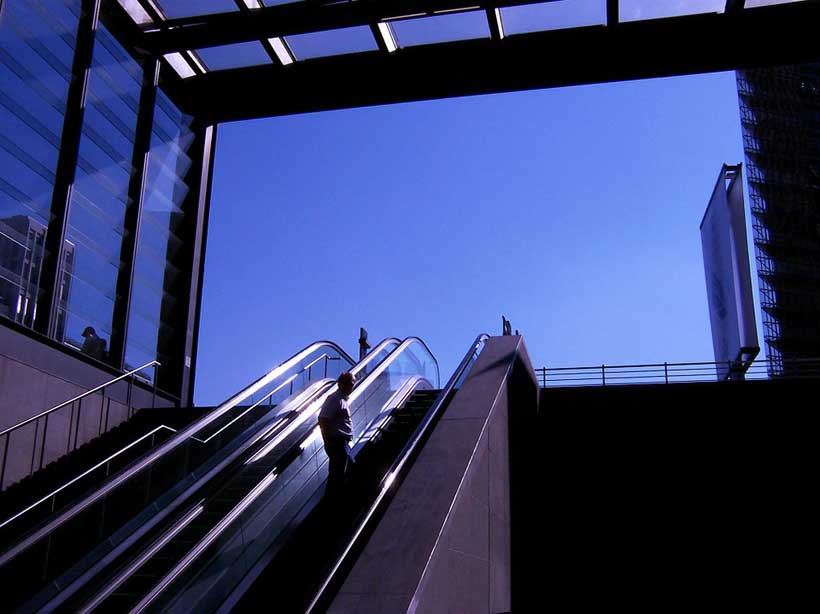 The Schwab Foundation for Social Entrepreneurship today announced 40 awardees for social innovation in 2019. The list includes start-up founders and chief executive officers, multinational and regional business leaders, government leaders and recognized experts who are working to address social and environmental issues with innovations in areas ranging from water purification to financial inclusion to combatting hate.
For more than 20 years, the Schwab Foundation has recognized social entrepreneurs as a new breed of leader – values-driven, inclusive, compassionate and entrepreneurial, developing new sustainable models for business, human development and environmental initiatives – and embedded them in the platforms of the World Economic Forum.
Now in its third decade, the Schwab Foundation has introduced three new award categories along with the established category of Social Entrepreneur of the Year: Public Social Intrapreneur, Corporate Social Intrapreneur and Social Innovation Thought Leader. These new categories recognize and support an ecosystem of social innovation to accelerate the world's collective progress.
The awardees were selected by Schwab Foundation board members in recognition of their innovative approach and potential for global impact. These members of the board include Helle Thorning-Schmidt, Prime Minister of Denmark (2011-2015); and social innovation expert Johanna Mair, Professor of Organization, Strategy and Leadership at the Hertie School of Governance in Germany.
"Social entrepreneurs are no longer working in isolation – the Schwab Foundation recognizes the champions of social innovation in the social sector, but also in business, government and academia. We see social innovation as an ecosystem of pioneering actors with a common purpose," said Hilde Schwab, Co-Founder and Chairperson of the Schwab Foundation for Social Entrepreneurship. "We have introduced the new award categories based on the multistakeholder model of the World Economic Forum as we endeavour for this dynamic community to build platforms for greater and more sustained change."
"The 2019 Schwab Foundation awardees represent a new ecosystem of leaders who are driving change and shifting organizations and systems towards a more just, inclusive, sustainable future," said François Bonnici, Head of the Schwab Foundation for Social Entrepreneurship. "Not only do they demonstrate alternative models that better serve our society and planet, but they also show that mobilizing and transforming society is possible by instilling innovation into the levers of policy, finance, and research for greater inclusion and sustainability."
The 2019 awardees are:
Social Entrepreneurs
Founders or chief executive officers who solve a social or environmental problem, with a focus on low-income, marginalized or vulnerable populations
Jalil Allabadi (Jordan), Chief Executive Officer, Altibbi. He created a digital health platform on awareness, information and advice for the MENA region, reaching more than 200 million users.
Mehrdad Baghai (Australia), Co-Founder, Chairman and Chief Executive Officer, High Resolves. This enterprise combats hate with education through immersive learning experiences that have engaged more than 300,000 students in Australia alone, and continues to expand globally.
Sanjay Bhatnagar (India), Chief Executive Officer, WaterHealth International. Using commercially available water purification technologies, remote monitoring and smart card systems, WaterHealth International provides affordable, safe drinking water to nearly 450 underserved communities.
Alex Eaton (USA), Chief Executive Officer, Co-Founder, Sistema.bio. This clean energy and fertilizer company for smallholder famers has reached more than 36,000 people, more than half of whom are below the global extreme poverty line; and treated over 100 million tonnes of organic waste.
Mostafa Farahat (Egypt), Chief Executive Officer and Co-Founder, Nafham. Farahat co-founded an online educational video platform for students that uses the power of the crowd to simplify and explain curriculum lessons through short videos.
Roberta Faria (Brazil) and Rodrigo Pipponzi (Brazil), Co-Founders, Editora Mol. They created a social impact publisher that develops printed materials – magazines, books, calendars, guides – at below-market prices, and directs parts of its revenue to social organizations in Brazil.
Phillip Goff (USA), Co-Founder and President, Center for Policing Equity. He founded the Center for Policing Equity to serve as a bridge between police departments and communities to alleviate problems of race and policing, resulting in 25% fewer arrests and 33% fewer use-of-force incidents.
Prema Gopalan (India), Director, Swayam Shikshan Prayog. Gopalan promotes women's economic and social empowerment as entrepreneurs and leaders for sustainable community development, helping 145,000 women succeed in remote or ailing markets.
Lisa McLaughlin (USA), Chief Executive Officer, and Robin McIntosh (USA), Co-Founder and Co-Chief Executive Officer, Workit Health. Under their leadership, Workit Health provides online opioid addiction treatments, helping more than 1,300 opioid use disorder patients in two years.
Enyonam Nthabiseng Mosia (South Africa), Co-Founder and Chief Marketing and Customer Experience Officer, Eric Silverman (USA), Co-Founder and Chief Operating officer, and Alexandre Tourre (France), Co-Founder and Chief Executive Officer, Easy Solar. This innovative pay-as-you-go solar distribution company in West Africa makes energy affordable for the underserved.
Kennedy Njoroge (Kenya), Co-Founder and Co-Chief Executive Officer, Cellulant. This enterprise provides mobile payments and digital commerce, impacting 17 million unbanked farmers in sub-Saharan Africa.
Christopher John Ralph Sheldrick (United Kingdom), Chief Executive Officer, what3words. what3words is a global address system that divides the world into a grid of 3m x 3m squares, each allocated with a fixed and unique three-word address. It has also been adopted by NGOs, aid organizations, emergency services, delivery companies and governments to improve business efficiencies, drive growth and save lives
Joseph Thompson (Ireland), Chief Executive Officer and Co-Founder, AID:Tech. Thompson leads AID:Tech in deploying blockchain technology to deliver international aid, helping more than 70,000 clients.
Hla Hla Win (Myanmar), Chief Executive Officer and Founder, 360Ed. This enterprise transforms outdated 40-year-old textbooks into animated and colourful learning materials, impacting about 35,000 people in 2018.
Corporate Social Intrapreneurs
Leaders within multinational or regional companies who drive the development of new products, initiatives, services or business models that address societal and environmental challenges
Rob Acker (USA), Chief Executive Officer, Salesforce.org, Salesforce. Acker leads the social enterprise branch of Salesforce, working to make its customer relationship management (CRM) available to the non-profit, education and philanthropy sectors.
Amar Ali (United Kingdom), Chief Executive Officer, Africa Improved Foods (Royal DSM). Africa Improved Foods leverages technology to produce high-quality fortified nutritious foods from grains sourced directly from smallholder farmers.
Khalil Daoud (Lebanon), Chairman and Managing Director, LibanPost. Under Daoud's leadership, LibanPost's refugee initiative has impacted more than 280,000 refugees.
Salah Goss (USA), Head, Mastercard Labs for Financial Inclusion, Mastercard. Goss oversees the development of digital solutions that positively impact low-income households in Africa and other developing markets.
Pranav Kothari (India), Vice-President, Large-Scale Education Programmes (LSEP), Educational Initiatives. Under Kothari's leadership, LSEP products have reached more than 12 million underprivileged students in India and closed bids to expand to 1,000 schools over the next three years.
Harald Nusser (Germany), Head, Novartis Social Business. Nusser and his team support global health through social business models that enable access to medicines against infectious and chronic diseases in lower-income countries. In 2018, NSB reached nearly 25 million patients with medicines and 7.9 million people with health education.
Garance Wattez-Richard (France), Head, Emerging Customers, AXA. Wattez-Richard founded AXA Emerging Customers, a business whose objective is to protect today's and tomorrow's middle class and close the insurance gap across emerging markets.
Public Social Intrapreneurs
Government leaders who harness the power of social innovation social entrepreneurship to create public good through policy, regulation or public initiatives
Ann Branch (Belgium), Head of Unit, European Commission, Branch is responsible for social and inclusive entrepreneurship. She leads work on implementing the European Commission's agenda for social economy and social enterprises, including developing policy and financial instruments to promote social enterprises and enterprise opportunities for underrepresented and vulnerable groups.
Kim In-Sun (South Korea), President, Korea Social Enterprise Promotion Agency. Kim fosters and promotes social enterprises, providing consulting services to improve the business administration, technology, taxation and labour.
Christophe Itier (France), High Commissioner for a Social and Inclusive Economy and for Social Innovation, Ministry for the Ecological and Inclusive Transition of France. Itier coordinates the actions of French ministries to promote the field of social innovation and the social economy.
Geoff Mulgan (United Kingdom), Chief Executive, Nesta. Under Mulgan's leadership, Nesta has launched a range of new initiatives in investment, programmes and research, and implemented new strategies to develop partnerships to promote innovation.
Maryam Uwais (Nigeria), Special Adviser on Social Investments to the Vice-President, National Social Investment and Welfare Programmes. Uwais works to provide affordable and accessible microcredit to microenterprises.
Jonathan Wong (Thailand), Chief of Technology and Innovation, United Nations Economic and Social Commission for Asia and the Pacific (UNESCAP). Wong has spearheaded social innovation and social enterprise in public policy with numerous governments across the Asia-Pacific region.
Social Innovation Thought Leaders
Recognized experts and champions shaping the evolution of social innovation
Julie Battilana (France), Professor of Business Administration, Harvard Kennedy School of Government. As Founder and Chair of the Social Innovation and Change Initiative, she examines the processes by which organizations and individuals initiate and implement changes that diverge from the norm.
Marie Lisa M. Dacanay (Philippines), President, Institute for Social Entrepreneurship in Asia (ISEA). Dacanay has led pioneering work on social entrepreneurship in a developing country context and led research on reducing poverty and women's economic leadership.
Cheryl L. Dorsey (USA), President, Echoing Green. At Echoing Green, Dorsey identifies transformational leaders through its fellowships and other innovative leadership initiatives.
Fadi Ghandour (Jordan and Lebanon), Executive Chairman, Wamda Capital. Ghandour is shifting the entrepreneurship ecosystem in the Middle East and North Africa through Wamda, a funder and start-up incubator.
Filipe Santos (Portugal), Dean, Católica Lisbon School of Business and Economics. His leading work across academia, practice and policy has helped to advance social entrepreneurship in Portugal and Europe.
Peter M. Senge (USA), Senior Lecturer Behavioral and Policy Sciences, MIT-Sloan School of Management. Senge's work focuses on developing extended learning and change communities, particularly on systems thinking.
Christian Seelos (Austria), Director, Global Innovation for Impact Lab, Stanford University. Seelos develops insight that helps organizations make better strategic and operational decisions about innovation, scaling and system change.
Roberto Mangabeira Unger (Brazil), Professor, Harvard Law School. As a philosopher, politician and law professor, Mangabeira Unger's writings span the fields of social theory, philosophy of law, economics, religion, science and philosophy.
Frances Westley (Canada), J.W. McConnell Emeritus Professor of Social Innovation, University of Waterloo. Westley specializes in the areas of social innovation, sustainable development, strategic change, visionary leadership and inter-organizational collaboration.
What You Should Definitely Pay Attention to When Hiring Java Developers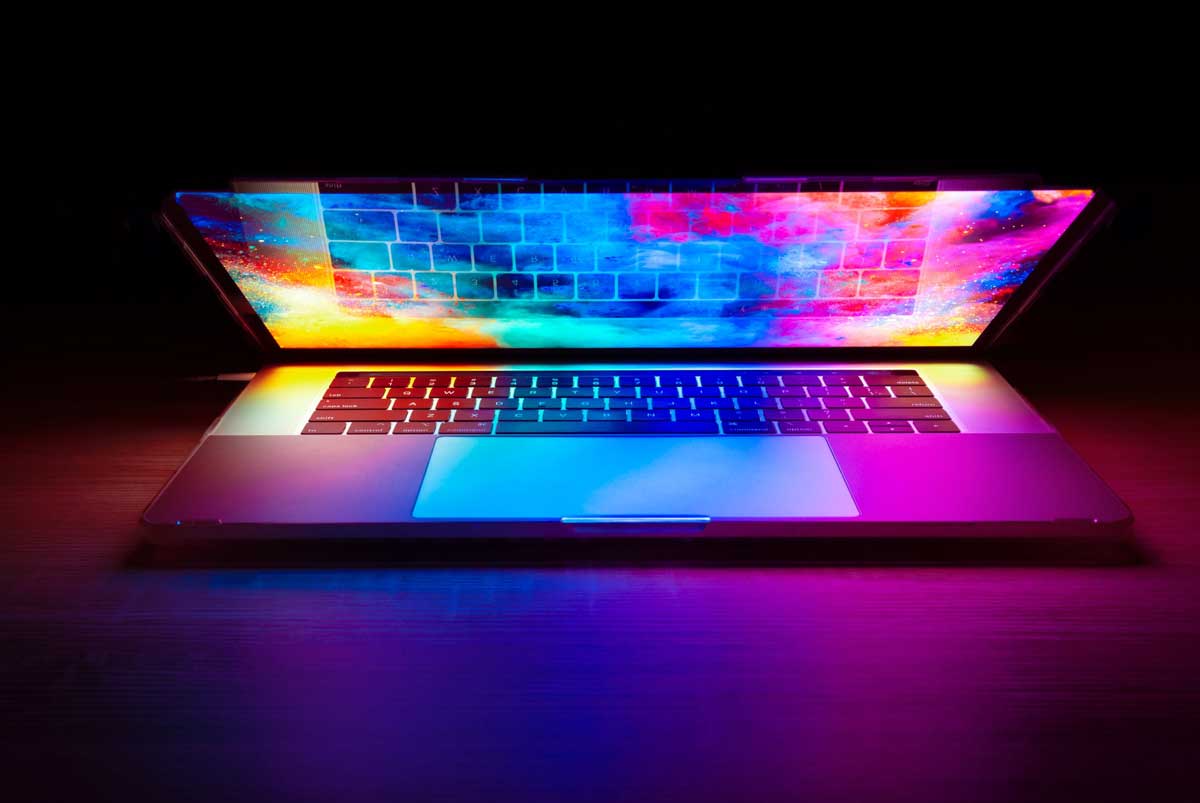 Today there are about 700 programming languages. Java is among the most requested tools. The scope of the language is very wide, respectively, developers may be needed in a variety of areas. For this reason, it is sometimes difficult to find a great Java developer, some companies decide to outsource Java development. If you are looking for a Java developer, then this article is for you. We will give you recommendations on how to attract the best employees to the project.
How and Where to Find a Java Developer?
The selection of a Java developer is a very responsible task since the quality of product development and its future depend on it. Let's look at the factors that you should definitely consider when looking for a specialist.
Define Project Requirements
First of all, you need to determine the requirements of your project. They should be based on company goals or how your product can meet customer goals and needs. In addition, it is necessary to form a vision for the product in the long term and think over strategies for monetization and product improvement.
Define the Category of Development
Every Java project is different. Therefore, you must know what the requirements of your project are. Before hiring IT staff (remotely or in the office), it is important to classify your project.
Java web development. Hire a full-time Java developer experienced in building easy-to-use web applications.
Custom java application. If you have a unique business requirement, be sure to enlist the help of a senior developer. He has experience building enterprise applications.
Java game development. Hire a lead Java application developer who knows about Meta and Screenkit used to create game applications.
Java product development. Find a Java application development company where programmers know about ideas, validation, requirements assessment, and implementation.
Java system integration. Integrate a Java application with the framework of your choice when you have trusted experts by your side.
Upgrading and migrating Java applications. Certified Java experts are always up to date with the latest tools and frameworks.
Maintenance of Java applications. Every application requires ongoing maintenance as well as support. So, cooperate with developers who know how to do this.
Make sure you know which category your project belongs to, then hire Java developers according to the requirements.
Specialization
To create a team of experienced Java developers that meets the needs of your project, it is important to hire programmers who have years of experience in the industry. It will help you get highly optimized Java programming solutions.
In today's results-driven industry, it's more important than ever to partner with a development team that delivers best-in-class services.
Frameworks and Technologies
There is a long list of mobile and web applications that can be created using the Java programming language. Different Java development tools allow developers to achieve different results. Several frameworks include JSF, Grails, Plat, Spring, Maven, and more.
You may run into a situation where Java developers are aware of various frameworks but not the one you are looking for. Therefore, before selecting IT specialists, double-check whether the expert has the relevant knowledge and experience.
Selection Process
Before hiring a developer or development team, make sure you like it. Also, go through multiple interviews with the development team you'll be working with and see if they're capable enough. List of core skills that will allow you to appreciate the experience of Java developers:
Object Oriented Programming Concepts;
Core Java Theories;
Java Developer Certificates.
You should also interview them on technical parameters:
Development skills. Knowledge of JDBC, RESTful, and design patterns;
Tools. Java experts should be experts in Seam, HIbernare, Android Studio, GradleMaps Store as well as Spring, ORMLIte, Corona SDK, and Caching Touch.
The strengths of Java developers should include wireframing, user interface design, conceptual design, AR, and APIs. Recheck the skill set required and then make your final decision. Not every developer will have all the skills mentioned above and then mix and match to create a brilliant team.
Questions to ask all Java developers in an interview:
What is the importance of main() in Java?
Difference between path and class.
What is the last Java keyword?
What is Enum and Composition in Java?
Do you know about the Java Reflection API?
Explain user and daemon flow
CountDownLatchC function
Compare and Swap Algorithms
OutOfMemory error
Explain JDBC
What is biphasic fixation?
Lots of Satisfied Customers
Testimonials are social proof of satisfied customers as they provide enough confidence in developers and their reliability. Your projects will be successful if the team is passionate enough to work.
One thing you have to take care of is whether the testimonials are genuine or not. You can also rely on Google and AngelList reviews.
Comprehensive Service
What if you need not only Java development services, but also design, development, testing, and more? In this case, partner with an outsourcing company that can offer you comprehensive services and still take good care of your project.
In addition, it will help you avoid unnecessary hassle. In addition, the programmers you hire must understand the value of your business secrets, source codes, data, and various information that you provide to them during an NDA.
Conclusion
Developers are creative people. Many of them work not for the sake of money (although the level of payment is also important), but for self-realization. To attract the best developers, you need to explain why your project will be interesting for a programmer, what unique experience he will get, or what important problem he will solve.
The services of good developers are not cheap, but it is not worth saving on programmers. In practice, experienced programmers work faster, and sometimes cost less, if you sum up all the costs of the project, its refinement, bug fixes, and testing. If you have trouble finding Java for a developer or an entire team of developers, we recommend that you contact Alcor. The company has many years of experience and deep knowledge in the selection of valuable employees for IT companies from Eastern Europe, including developers and managers.
Kishore Mahbubani: "A Russian defeat would not be in the interests of the Global South"
"Today Western diplomacy is clumsy. The Cambridge's Bennett Institute for Public Policy survey argues that America's tendency to divide the world into friends and enemies — the "forces of democracy against autocracy" — has become self-fulfilling. Regimes that see themselves as victims of American hostility, especially because of local human-rights shortcomings, collaborate defensively in mutual support, fueling opposition to Washington," Max Hastings, a Bloomberg opinion columnist, experienced and hardened political scientist – a former editor in chief of the 'Daily Telegraph' and the 'London Evening Standard', writes at Bloomberg. He notes:
"Singaporean diplomat Kishore Mahbubani, a former president of the UN Security Council, asserts that most people on the planet want to inhabit a multipolar world, not one dominated by the US or Russia or China. This, he claims, is why many nations are not enforcing sanctions over Ukraine. "A Russian defeat," says Mahbubani, "would not be in the interests of the Global South. Many countries in the South who still retain memories of the once-dominant West know the West will once again become arrogant and insufferable if it defeats Russia completely."
All this is frustrating for us Westerners. We know that we are the "good guys". Our leaders repeatedly declare that it is in the "vital interests of democracy and freedom-loving peoples everywhere" for the Russians to be driven back to where they came from. Yet moral conceit is a besetting vice of our culture.
Western nations might fare better in the conduct of foreign policy if we tried harder to understand why many don't support our campaign for Ukrainian freedom. In our own times, a YouGov poll shows that while 65% of respondents in the European democracies see Russia as an adversary, 51% of Indians, for instance, view Putin's nation as an ally (29% see it as a "necessary partner" and only 5% as an adversary).
Memories still rankle among Indians of how US sanctions against Iraq and Iran drove up energy costs in the sub-continent. India's former ambassador to Russia said in an influential recent interview: "We have not accepted the Western framing of the [Ukraine] conflict"…
Following Lavrov's recent visit to South Africa, its foreign minister Naledi Pandor recanted an earlier denunciation of Russian aggression. She applauded her country's "growing economic bilateral relationship" with Moscow. Meanwhile, almost all the North African nations are enthusiastically buying Russian oil.
Some people characterize Russia's current activism as its Great Return to Africa, of which the most conspicuous manifestation is the deployment of Wagner mercenaries to stem Islamic insurgencies in Francophone West Africa and the Arabic-speaking north. In Africa, the Moscow-controlled TV outlets Sputnik and Russia Today command big audiences.
China is responsible for one-third of all infrastructure projects in sub-Saharan Africa.
In Putin's recent speech to the Russian Assembly, he denounced past Western foreign interventions in Yugoslavia, Iraq, Libya and Syria, saying: "they will never be able to wash off this blood." A large foreign audience agrees with him.
Lavrov is obviously right when he says: "The unipolar world is irretrievably receding into the past. A multi-polar world is being born."
It is not that many people wish to live in Russia or China. But neither do they wish their countries to fall under American hegemony.
Not to be forgotten, the US and Britain were for decades prominent supporters of South Africa's white apartheid government, because of its perceived value as an anti-communist bastion in the Cold War. And efforts to export democracy by force — notably in Iraq — have backfired by resurrecting memories of colonialism.
In the new world order that Lavrov believes to be evolving, the autocracies and democracies pit themselves against each other as adversaries.
But many nations in between are determined to remain neutral, both from self-interest and skepticism about absolute virtue," Max Hastings concludes.
Greece: New report urges better protection for human trafficking victims
In its second report on Greece, the Council of Europe's Group of Experts on Action against Trafficking in Human Beings (GRETA) acknowledges positive steps taken by the Greek authorities to combat human trafficking, but also highlights a number of shortcomings.
The report examines progress made by Greece in the implementation of the Council of Europe Convention on Action against Trafficking in Human Beings since the publication of GRETA's first report in October 2017. The adoption of a national action plan for preventing and combating human trafficking, and the setting up of the National Referral Mechanism for the identification of victims of trafficking, are among the important steps taken by the Greek authorities. The legislative framework has also been revised, as recommended by GRETA in its first report.
The report pays particular attention to combating human trafficking for the purpose of labour exploitation. In the wake of the Chowdury judgment of the European Court of Human Rights, the Greek authorities have taken a number of measures, including the regularisation of undocumented Bangladeshi workers. GRETA calls for further improvements, such as increasing the number of labour inspectors and training them to detect cases of human trafficking and exploitation.
Another focus of the report is preventing child trafficking. GRETA welcomes the setting up of the Special Secretariat for the Protection of Unaccompanied Minors, the establishment of safe zones for unaccompanied children, and the increase in the number of accommodation facilities. However, GRETA urges the Greek authorities to increase their outreach work to identify child victims of trafficking, and to provide them with long-term assistance.
The report stresses that the identification of victims of trafficking should not depend on the presumed victim's complaint and co-operation in the investigation or criminal proceedings. The expertise of specialised NGOs, psychologists, health-care staff and labour inspectors should be duly considered during the identification procedure. Noting with concern reports of pushbacks and forced removals of migrants and asylum seekers at the land and sea border with Türkiye, GRETA calls on the Greek authorities to ensure that individualised risk assessment is conducted prior to any forced removals and that it assesses the risks of trafficking or re-trafficking on return.
The report also expresses concern over the failure of the authorities to apply protective measures to victims of trafficking, thus exposing them to re-traumatisation and re-victimisation. GRETA urges the Greek authorities to make full use in practice of the available measures to protect victims, including children. Police officers, prosecutors and judges should be provided with the necessary training in order to ensure the application of such measures in practice.
Furthermore, GRETA notes that no applications for state compensation have been submitted by victims of trafficking, and asks the Greek authorities to take steps to ensure that state compensation is effectively accessible to victims of trafficking.
The report also calls on the Greek authorities to ensure that the police units investigating trafficking offences are properly resourced and enabled to carry out proactive and prompt investigations, including financial investigations.