A New Ecosystem of Leaders: 40 Social Innovators Driving Change and Transforming Society in 2019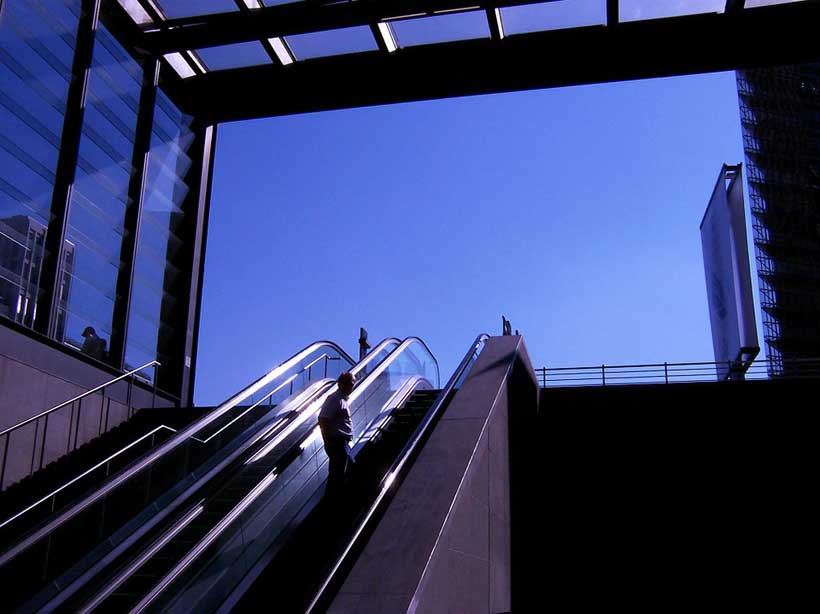 The Schwab Foundation for Social Entrepreneurship today announced 40 awardees for social innovation in 2019. The list includes start-up founders and chief executive officers, multinational and regional business leaders, government leaders and recognized experts who are working to address social and environmental issues with innovations in areas ranging from water purification to financial inclusion to combatting hate.
For more than 20 years, the Schwab Foundation has recognized social entrepreneurs as a new breed of leader – values-driven, inclusive, compassionate and entrepreneurial, developing new sustainable models for business, human development and environmental initiatives – and embedded them in the platforms of the World Economic Forum.
Now in its third decade, the Schwab Foundation has introduced three new award categories along with the established category of Social Entrepreneur of the Year: Public Social Intrapreneur, Corporate Social Intrapreneur and Social Innovation Thought Leader. These new categories recognize and support an ecosystem of social innovation to accelerate the world's collective progress.
The awardees were selected by Schwab Foundation board members in recognition of their innovative approach and potential for global impact. These members of the board include Helle Thorning-Schmidt, Prime Minister of Denmark (2011-2015); and social innovation expert Johanna Mair, Professor of Organization, Strategy and Leadership at the Hertie School of Governance in Germany.
"Social entrepreneurs are no longer working in isolation – the Schwab Foundation recognizes the champions of social innovation in the social sector, but also in business, government and academia. We see social innovation as an ecosystem of pioneering actors with a common purpose," said Hilde Schwab, Co-Founder and Chairperson of the Schwab Foundation for Social Entrepreneurship. "We have introduced the new award categories based on the multistakeholder model of the World Economic Forum as we endeavour for this dynamic community to build platforms for greater and more sustained change."
"The 2019 Schwab Foundation awardees represent a new ecosystem of leaders who are driving change and shifting organizations and systems towards a more just, inclusive, sustainable future," said François Bonnici, Head of the Schwab Foundation for Social Entrepreneurship. "Not only do they demonstrate alternative models that better serve our society and planet, but they also show that mobilizing and transforming society is possible by instilling innovation into the levers of policy, finance, and research for greater inclusion and sustainability."
The 2019 awardees are:
Social Entrepreneurs
Founders or chief executive officers who solve a social or environmental problem, with a focus on low-income, marginalized or vulnerable populations
Jalil Allabadi (Jordan), Chief Executive Officer, Altibbi. He created a digital health platform on awareness, information and advice for the MENA region, reaching more than 200 million users.
Mehrdad Baghai (Australia), Co-Founder, Chairman and Chief Executive Officer, High Resolves. This enterprise combats hate with education through immersive learning experiences that have engaged more than 300,000 students in Australia alone, and continues to expand globally.
Sanjay Bhatnagar (India), Chief Executive Officer, WaterHealth International. Using commercially available water purification technologies, remote monitoring and smart card systems, WaterHealth International provides affordable, safe drinking water to nearly 450 underserved communities.
Alex Eaton (USA), Chief Executive Officer, Co-Founder, Sistema.bio. This clean energy and fertilizer company for smallholder famers has reached more than 36,000 people, more than half of whom are below the global extreme poverty line; and treated over 100 million tonnes of organic waste.
Mostafa Farahat (Egypt), Chief Executive Officer and Co-Founder, Nafham. Farahat co-founded an online educational video platform for students that uses the power of the crowd to simplify and explain curriculum lessons through short videos.
Roberta Faria (Brazil) and Rodrigo Pipponzi (Brazil), Co-Founders, Editora Mol. They created a social impact publisher that develops printed materials – magazines, books, calendars, guides – at below-market prices, and directs parts of its revenue to social organizations in Brazil.
Phillip Goff (USA), Co-Founder and President, Center for Policing Equity. He founded the Center for Policing Equity to serve as a bridge between police departments and communities to alleviate problems of race and policing, resulting in 25% fewer arrests and 33% fewer use-of-force incidents.
Prema Gopalan (India), Director, Swayam Shikshan Prayog. Gopalan promotes women's economic and social empowerment as entrepreneurs and leaders for sustainable community development, helping 145,000 women succeed in remote or ailing markets.
Lisa McLaughlin (USA), Chief Executive Officer, and Robin McIntosh (USA), Co-Founder and Co-Chief Executive Officer, Workit Health. Under their leadership, Workit Health provides online opioid addiction treatments, helping more than 1,300 opioid use disorder patients in two years.
Enyonam Nthabiseng Mosia (South Africa), Co-Founder and Chief Marketing and Customer Experience Officer, Eric Silverman (USA), Co-Founder and Chief Operating officer, and Alexandre Tourre (France), Co-Founder and Chief Executive Officer, Easy Solar. This innovative pay-as-you-go solar distribution company in West Africa makes energy affordable for the underserved.
Kennedy Njoroge (Kenya), Co-Founder and Co-Chief Executive Officer, Cellulant. This enterprise provides mobile payments and digital commerce, impacting 17 million unbanked farmers in sub-Saharan Africa.
Christopher John Ralph Sheldrick (United Kingdom), Chief Executive Officer, what3words. what3words is a global address system that divides the world into a grid of 3m x 3m squares, each allocated with a fixed and unique three-word address. It has also been adopted by NGOs, aid organizations, emergency services, delivery companies and governments to improve business efficiencies, drive growth and save lives
Joseph Thompson (Ireland), Chief Executive Officer and Co-Founder, AID:Tech. Thompson leads AID:Tech in deploying blockchain technology to deliver international aid, helping more than 70,000 clients.
Hla Hla Win (Myanmar), Chief Executive Officer and Founder, 360Ed. This enterprise transforms outdated 40-year-old textbooks into animated and colourful learning materials, impacting about 35,000 people in 2018.
Corporate Social Intrapreneurs
Leaders within multinational or regional companies who drive the development of new products, initiatives, services or business models that address societal and environmental challenges
Rob Acker (USA), Chief Executive Officer, Salesforce.org, Salesforce. Acker leads the social enterprise branch of Salesforce, working to make its customer relationship management (CRM) available to the non-profit, education and philanthropy sectors.
Amar Ali (United Kingdom), Chief Executive Officer, Africa Improved Foods (Royal DSM). Africa Improved Foods leverages technology to produce high-quality fortified nutritious foods from grains sourced directly from smallholder farmers.
Khalil Daoud (Lebanon), Chairman and Managing Director, LibanPost. Under Daoud's leadership, LibanPost's refugee initiative has impacted more than 280,000 refugees.
Salah Goss (USA), Head, Mastercard Labs for Financial Inclusion, Mastercard. Goss oversees the development of digital solutions that positively impact low-income households in Africa and other developing markets.
Pranav Kothari (India), Vice-President, Large-Scale Education Programmes (LSEP), Educational Initiatives. Under Kothari's leadership, LSEP products have reached more than 12 million underprivileged students in India and closed bids to expand to 1,000 schools over the next three years.
Harald Nusser (Germany), Head, Novartis Social Business. Nusser and his team support global health through social business models that enable access to medicines against infectious and chronic diseases in lower-income countries. In 2018, NSB reached nearly 25 million patients with medicines and 7.9 million people with health education.
Garance Wattez-Richard (France), Head, Emerging Customers, AXA. Wattez-Richard founded AXA Emerging Customers, a business whose objective is to protect today's and tomorrow's middle class and close the insurance gap across emerging markets.
Public Social Intrapreneurs
Government leaders who harness the power of social innovation social entrepreneurship to create public good through policy, regulation or public initiatives
Ann Branch (Belgium), Head of Unit, European Commission, Branch is responsible for social and inclusive entrepreneurship. She leads work on implementing the European Commission's agenda for social economy and social enterprises, including developing policy and financial instruments to promote social enterprises and enterprise opportunities for underrepresented and vulnerable groups.
Kim In-Sun (South Korea), President, Korea Social Enterprise Promotion Agency. Kim fosters and promotes social enterprises, providing consulting services to improve the business administration, technology, taxation and labour.
Christophe Itier (France), High Commissioner for a Social and Inclusive Economy and for Social Innovation, Ministry for the Ecological and Inclusive Transition of France. Itier coordinates the actions of French ministries to promote the field of social innovation and the social economy.
Geoff Mulgan (United Kingdom), Chief Executive, Nesta. Under Mulgan's leadership, Nesta has launched a range of new initiatives in investment, programmes and research, and implemented new strategies to develop partnerships to promote innovation.
Maryam Uwais (Nigeria), Special Adviser on Social Investments to the Vice-President, National Social Investment and Welfare Programmes. Uwais works to provide affordable and accessible microcredit to microenterprises.
Jonathan Wong (Thailand), Chief of Technology and Innovation, United Nations Economic and Social Commission for Asia and the Pacific (UNESCAP). Wong has spearheaded social innovation and social enterprise in public policy with numerous governments across the Asia-Pacific region.
Social Innovation Thought Leaders
Recognized experts and champions shaping the evolution of social innovation
Julie Battilana (France), Professor of Business Administration, Harvard Kennedy School of Government. As Founder and Chair of the Social Innovation and Change Initiative, she examines the processes by which organizations and individuals initiate and implement changes that diverge from the norm.
Marie Lisa M. Dacanay (Philippines), President, Institute for Social Entrepreneurship in Asia (ISEA). Dacanay has led pioneering work on social entrepreneurship in a developing country context and led research on reducing poverty and women's economic leadership.
Cheryl L. Dorsey (USA), President, Echoing Green. At Echoing Green, Dorsey identifies transformational leaders through its fellowships and other innovative leadership initiatives.
Fadi Ghandour (Jordan and Lebanon), Executive Chairman, Wamda Capital. Ghandour is shifting the entrepreneurship ecosystem in the Middle East and North Africa through Wamda, a funder and start-up incubator.
Filipe Santos (Portugal), Dean, Católica Lisbon School of Business and Economics. His leading work across academia, practice and policy has helped to advance social entrepreneurship in Portugal and Europe.
Peter M. Senge (USA), Senior Lecturer Behavioral and Policy Sciences, MIT-Sloan School of Management. Senge's work focuses on developing extended learning and change communities, particularly on systems thinking.
Christian Seelos (Austria), Director, Global Innovation for Impact Lab, Stanford University. Seelos develops insight that helps organizations make better strategic and operational decisions about innovation, scaling and system change.
Roberto Mangabeira Unger (Brazil), Professor, Harvard Law School. As a philosopher, politician and law professor, Mangabeira Unger's writings span the fields of social theory, philosophy of law, economics, religion, science and philosophy.
Frances Westley (Canada), J.W. McConnell Emeritus Professor of Social Innovation, University of Waterloo. Westley specializes in the areas of social innovation, sustainable development, strategic change, visionary leadership and inter-organizational collaboration.
CAR Economic Update: A Call for Domestic Revenue Mobilization to Sustain Growth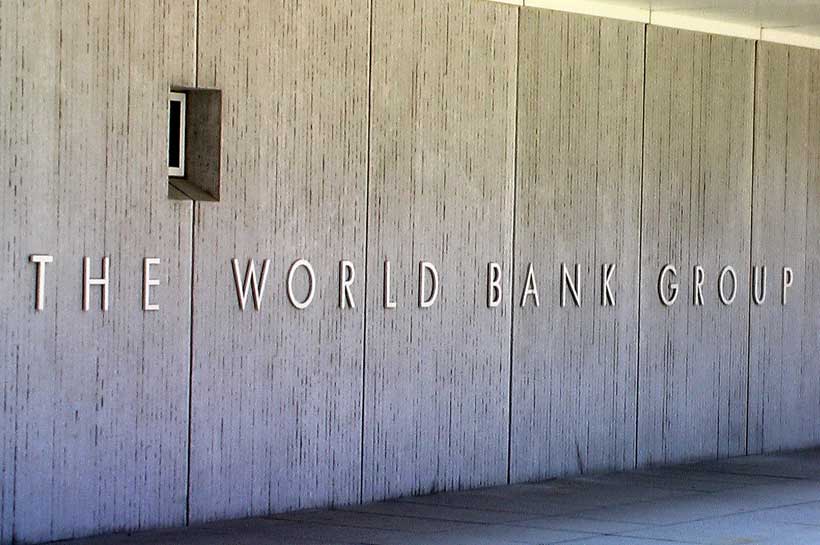 The second edition of the Central African Republic (CAR) Economic Update, which was published today by the World Bank, examines evolving economic trends in the country and proposes options to boost domestic revenue by improving tax and customs policy and administration.
Titled "Strengthening Domestic Revenue Mobilization to Sustain Growth in a Fragile State," the report notes that the improved security situation is leading to brighter economic prospects, with the real GDP growth rate estimated at 4.8% for 2019. The authors indicate that although the country's growth rate has outpaced that of countries in the Central African Economic and Monetary Community (CEMAC) and Sub-Saharan Africa, it continues to lag behind peer countries such as Burkina Faso, Malawi, Mali, Niger, and Uganda.

"CAR has not experienced sustained growth since gaining independence in 1960. With the signing of the Political Agreement for Peace and Reconciliation in February 2019, the economic outlook is, however, positive," states Wilfried A. Kouamé, World Bank economist and lead author of the report. "The successful implementation of the peace agreement is critical for jumpstarting growth. By implementing this agreement in the run-up to the elections, we are expecting growth of around 5% in the medium term."
The report also reveals that while CAR is still at high risk for debt distress, its efforts to streamline public expenditure and clear domestic arrears are driving down the public debt level to below CEMAC and Sub-Saharan Africa averages and bringing it closer to the debt levels of its peers.

Han Fraeters, World Bank Country Manager for the Central African Republic, explains that "this report aims to help the government and its development partners identify opportunities and address challenges in order to move forward on combating extreme poverty. Domestic resources will therefore have to be mobilized to boost public revenue and enhance delivery of basic public services, which are pivotal to guiding the country into a virtuous cycle of peace and security. The upcoming elections will require sound fiscal discipline and provide a unique opportunity to place the country on a path of sustained growth."
The report presents a number of options to address the growing needs of Central Africans:
Strengthen the social contract: The social contract between the State and its citizens, which is vital to mobilizing tax revenue, was undermined by the recent crisis. To strengthen the social contract, the State must undertake to improve the efficiency and quality of goods and social services, while restoring the trust of taxpayers to encourage them to move out of the informal sector and pay their taxes.
Broaden the tax base: CAR's tax revenue currently accounts for approximately 8% of GDP, which is below its potential and among the lowest in Sub-Saharan Africa. CAR could consider increasing the tax rates on alcohol and tobacco products in the short term, and reducing the number of tax brackets that hinder business creation and development in the long term.
Improve property tax collection: Legislation on property taxation has not been updated to reflect recent economic developments. Current revenue collection is inefficient and is based on a declarative system that narrows the tax base. New legislation could generate close to CFAF 12 billion (roughly $22 million).
Limit tax exemptions: In 2016, tax exemptions were a major source of lost tax revenue for the country (almost CFAF 2.4 billion or roughly $4 million). A significant share of these exemptions were granted to the private sector and related primarily to VAT. The adoption of the new investment charter in 2017 and the implementation of reforms aimed at curbing tax exemptions and improving the business environment to attract private investment require the firm commitment of the authorities and a formal legal system to institute legal proceedings in the event of abuse.
Modernize the tax system: Strengthening tax administration capacity is critical to improving the tax system. This requires heavy investment in the computerization of public administrations and the purchase of the equipment and software needed to improve revenue collection. Computerization will help curb abuse and corruption, trace transactions related to taxes and duties, facilitate the sharing of information between tax and customs authorities, and enhance the efficiency of financial boards.
Afghanistan Improves its Growth Despite Uncertainty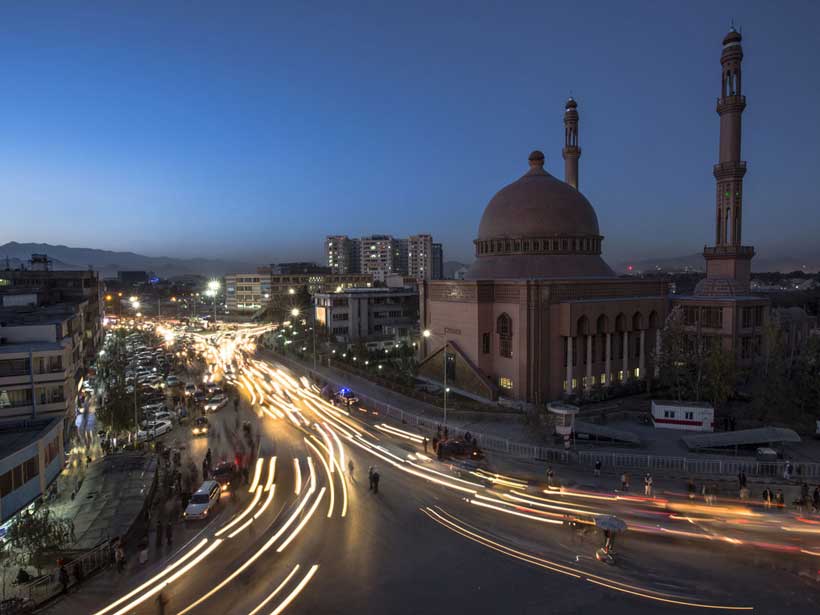 Afghanistan's economy grew by an estimated 2.9 percent in 2019, driven mainly by strong agricultural growth following recovery from drought, but lingering political uncertainty dampens private confidence and investment, says the World Bank.
Released today, "Navigating a Sea of Uncertainty", the latest edition of the twice-a-year Afghanistan Development Update examines recent key economic developments and focuses on the impacts of current uncertainties around the outcome of the September 2019 presidential election, levels of future international civilian and security support, and the prospect of a peace agreement with the Taliban. The Update also includes special topic reflecting on achievement of development outcomes since 2001 .
"Growth picked up in Afghanistan in 2019. This is good news, but insecurity and political uncertainty are holding back the Afghan economy," said World Bank Country Director for Afghanistan Henry Kerali. "Afghanistan needs to ramp up the pace of reforms to generate faster growth necessary to improve the living standards of its people and reduce poverty."
The report notes that as drought impacts further recede and private sector confidence improves following conclusion of the presidential election, growth is expected to accelerate to 3.3 percent in 2020. Over the medium-term, growth is projected to hover around 4 percent provided that the security situation does not further deteriorate and that international aid support continues. Growth prospects are subject to other significant downside risks, including further political instability, unexpected cuts in foreign aid, and adverse regional developments.
Domestic revenue collection reached a new high of 14.5 percent of GDP in 2019, up from 13.3 percent in 2018. Strong revenue performance reflected both progress in establishing a robust tax system and substantial one-off revenues, including transfers from the Da Afghanistan Bank.
The potential for much-faster growth exists but remains dependent on continued support from the international community and the Afghan government's commitment to pushing business environment and anti-corruption reforms, the report says.
"The international community needs to maintain its support to Afghanistan over the medium-term to sustain the country's recent development progress and help realize its long-term growth and self-reliance prospects. In this effort, the Afghan government needs to assure its international partners that progress is being made on governance and that aid resources are used efficiently," saidKerali.
To improve confidence in the short-term, the Development Update notes the need for Government to accelerate improvements in business environment and anti-corruption reforms.
Shaping the Conference on the Future of Europe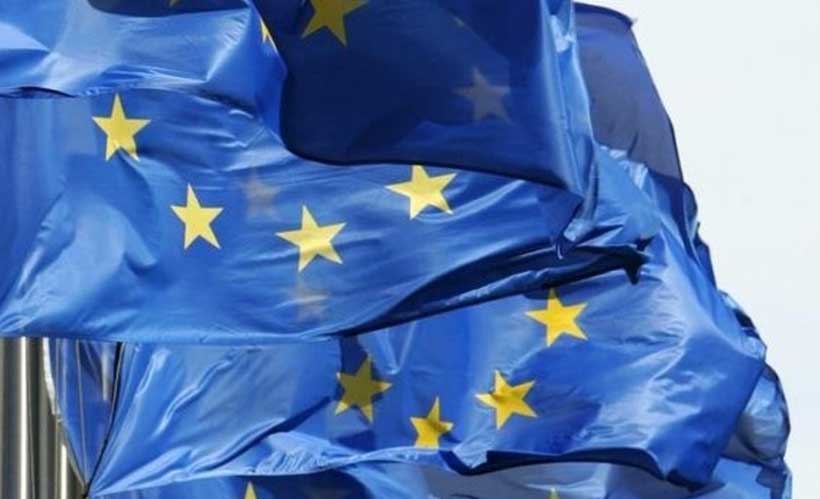 European Commission set out its ideas for shaping the Conference on the Future of Europe, which should be launched on Europe Day, 9 May 2020 and run for two years. The Communication adopted is the Commission's contribution to the already lively debate around the Conference on the Future of Europe – a project announced by President Ursula von der Leyen in her Political Guidelines, to give Europeans a greater say on what the European Union does and how it works for them. The Conference will build on past experiences, such as citizens' dialogues, while introducing a wide range of new elements to increase outreach and strengthen ways for people to shape future EU action. The Conference will allow for an open, inclusive, transparent and structured debate with citizens of diverse backgrounds and from all walks of life. The Commission is committed to follow up on the outcome.
The Commission proposes two parallel work strands for the debates. The first should focus on EU priorities and what the Union should seek to achieve: including on the fight against climate change and environmental challenges, an economy that works for people, social fairness and equality, Europe's digital transformation, promoting our European values, strengthening the EU's voice in the world, as well as shoring up the Union's democratic foundations. The second strand should focus on addressing topics specifically related to democratic processes and institutional matters: notably the lead candidate system and transnational lists for elections to the European Parliament.
Ursula von der Leyen, President of the European Commission, commented: "People need to be at the very centre of all our policies. My wish is therefore that all Europeans will actively contribute to the Conference on the Future of Europe and play a leading role in setting the European Union's priorities. It is only together that we can build our Union of tomorrow."
Dubravka Šuica, Vice-President for Democracy and Demography, stated: "We must seize the momentum of the high turnout at the last European elections and the call for action which that brings. The Conference on the Future of Europe is a unique opportunity to reflect with citizens, listen to them, engage, answer and explain. We will strengthen trust and confidence between the EU institutions and the people we serve. This is our chance to show people that their voice counts in Europe."
A new public forum for an open, inclusive and transparent debate
The Commission sees the Conference as a bottom-up forum accessible to people well beyond Europe's capitals, from all corners of the Union. Other EU institutions, national Parliaments, social partners, regional and local authorities and civil society are invited to join. A multilingual online platform will ensure transparency of debate and support wider participation. The Commission is committed to taking the most effective actions, with the other EU institutions, to integrate citizens' ideas and feedback into EU policy-making.
Background
All Members of the College will play their part in helping to make the Conference a success, with Vice-President Šuica leading the Commission's work on the Conference, supported by Vice-President Jourová on the institutional strand, as well as Vice-President Šefčovič on the foresight and inter-institutional side.  
The European Parliament and the Council are also working on their contributions to the Conference on the Future of Europe. The European Parliament resolution of 15 January 2020 called for an open and transparent process which takes an inclusive, participatory and well-balanced approach towards citizens and stakeholders. Meanwhile, the European Council conclusions of 12 December 2019 called on the Croatian Presidency to begin work on the Council's position. The Croatian Presidency has itself listed the Conference among its Presidency Priorities.
After this, it is of crucial importance that the three institutions work together towards a Joint Declaration to define the concept, structure, scope and timing of the Conference on the Future of Europe, as well as setting down its jointly agreed principles and objectives. This Declaration will later be open to other signatories including institutions, organisations and stakeholders. National and regional Parliaments and actors have an important role to play in the Conference and should be encouraged to hold Conference-related events The Commission underlines in its contribution today that it is commited to follow up on the outcomes and recommendations of the different debates.
The Commission proposes to officially launch the Conference on Europe Day, 9 May 2020 – 70 years after the signing of the Schuman Declaration and 75 years after the end of the Second World War.