A New Ecosystem of Leaders: 40 Social Innovators Driving Change and Transforming Society in 2019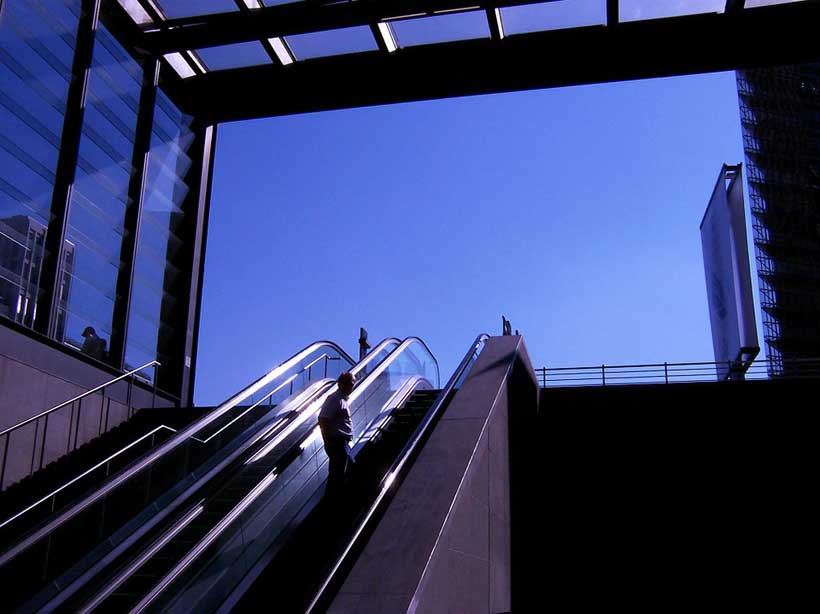 The Schwab Foundation for Social Entrepreneurship today announced 40 awardees for social innovation in 2019. The list includes start-up founders and chief executive officers, multinational and regional business leaders, government leaders and recognized experts who are working to address social and environmental issues with innovations in areas ranging from water purification to financial inclusion to combatting hate.
For more than 20 years, the Schwab Foundation has recognized social entrepreneurs as a new breed of leader – values-driven, inclusive, compassionate and entrepreneurial, developing new sustainable models for business, human development and environmental initiatives – and embedded them in the platforms of the World Economic Forum.
Now in its third decade, the Schwab Foundation has introduced three new award categories along with the established category of Social Entrepreneur of the Year: Public Social Intrapreneur, Corporate Social Intrapreneur and Social Innovation Thought Leader. These new categories recognize and support an ecosystem of social innovation to accelerate the world's collective progress.
The awardees were selected by Schwab Foundation board members in recognition of their innovative approach and potential for global impact. These members of the board include Helle Thorning-Schmidt, Prime Minister of Denmark (2011-2015); and social innovation expert Johanna Mair, Professor of Organization, Strategy and Leadership at the Hertie School of Governance in Germany.
"Social entrepreneurs are no longer working in isolation – the Schwab Foundation recognizes the champions of social innovation in the social sector, but also in business, government and academia. We see social innovation as an ecosystem of pioneering actors with a common purpose," said Hilde Schwab, Co-Founder and Chairperson of the Schwab Foundation for Social Entrepreneurship. "We have introduced the new award categories based on the multistakeholder model of the World Economic Forum as we endeavour for this dynamic community to build platforms for greater and more sustained change."
"The 2019 Schwab Foundation awardees represent a new ecosystem of leaders who are driving change and shifting organizations and systems towards a more just, inclusive, sustainable future," said François Bonnici, Head of the Schwab Foundation for Social Entrepreneurship. "Not only do they demonstrate alternative models that better serve our society and planet, but they also show that mobilizing and transforming society is possible by instilling innovation into the levers of policy, finance, and research for greater inclusion and sustainability."
The 2019 awardees are:
Social Entrepreneurs
Founders or chief executive officers who solve a social or environmental problem, with a focus on low-income, marginalized or vulnerable populations
Jalil Allabadi (Jordan), Chief Executive Officer, Altibbi. He created a digital health platform on awareness, information and advice for the MENA region, reaching more than 200 million users.
Mehrdad Baghai (Australia), Co-Founder, Chairman and Chief Executive Officer, High Resolves. This enterprise combats hate with education through immersive learning experiences that have engaged more than 300,000 students in Australia alone, and continues to expand globally.
Sanjay Bhatnagar (India), Chief Executive Officer, WaterHealth International. Using commercially available water purification technologies, remote monitoring and smart card systems, WaterHealth International provides affordable, safe drinking water to nearly 450 underserved communities.
Alex Eaton (USA), Chief Executive Officer, Co-Founder, Sistema.bio. This clean energy and fertilizer company for smallholder famers has reached more than 36,000 people, more than half of whom are below the global extreme poverty line; and treated over 100 million tonnes of organic waste.
Mostafa Farahat (Egypt), Chief Executive Officer and Co-Founder, Nafham. Farahat co-founded an online educational video platform for students that uses the power of the crowd to simplify and explain curriculum lessons through short videos.
Roberta Faria (Brazil) and Rodrigo Pipponzi (Brazil), Co-Founders, Editora Mol. They created a social impact publisher that develops printed materials – magazines, books, calendars, guides – at below-market prices, and directs parts of its revenue to social organizations in Brazil.
Phillip Goff (USA), Co-Founder and President, Center for Policing Equity. He founded the Center for Policing Equity to serve as a bridge between police departments and communities to alleviate problems of race and policing, resulting in 25% fewer arrests and 33% fewer use-of-force incidents.
Prema Gopalan (India), Director, Swayam Shikshan Prayog. Gopalan promotes women's economic and social empowerment as entrepreneurs and leaders for sustainable community development, helping 145,000 women succeed in remote or ailing markets.
Lisa McLaughlin (USA), Chief Executive Officer, and Robin McIntosh (USA), Co-Founder and Co-Chief Executive Officer, Workit Health. Under their leadership, Workit Health provides online opioid addiction treatments, helping more than 1,300 opioid use disorder patients in two years.
Enyonam Nthabiseng Mosia (South Africa), Co-Founder and Chief Marketing and Customer Experience Officer, Eric Silverman (USA), Co-Founder and Chief Operating officer, and Alexandre Tourre (France), Co-Founder and Chief Executive Officer, Easy Solar. This innovative pay-as-you-go solar distribution company in West Africa makes energy affordable for the underserved.
Kennedy Njoroge (Kenya), Co-Founder and Co-Chief Executive Officer, Cellulant. This enterprise provides mobile payments and digital commerce, impacting 17 million unbanked farmers in sub-Saharan Africa.
Christopher John Ralph Sheldrick (United Kingdom), Chief Executive Officer, what3words. what3words is a global address system that divides the world into a grid of 3m x 3m squares, each allocated with a fixed and unique three-word address. It has also been adopted by NGOs, aid organizations, emergency services, delivery companies and governments to improve business efficiencies, drive growth and save lives
Joseph Thompson (Ireland), Chief Executive Officer and Co-Founder, AID:Tech. Thompson leads AID:Tech in deploying blockchain technology to deliver international aid, helping more than 70,000 clients.
Hla Hla Win (Myanmar), Chief Executive Officer and Founder, 360Ed. This enterprise transforms outdated 40-year-old textbooks into animated and colourful learning materials, impacting about 35,000 people in 2018.
Corporate Social Intrapreneurs
Leaders within multinational or regional companies who drive the development of new products, initiatives, services or business models that address societal and environmental challenges
Rob Acker (USA), Chief Executive Officer, Salesforce.org, Salesforce. Acker leads the social enterprise branch of Salesforce, working to make its customer relationship management (CRM) available to the non-profit, education and philanthropy sectors.
Amar Ali (United Kingdom), Chief Executive Officer, Africa Improved Foods (Royal DSM). Africa Improved Foods leverages technology to produce high-quality fortified nutritious foods from grains sourced directly from smallholder farmers.
Khalil Daoud (Lebanon), Chairman and Managing Director, LibanPost. Under Daoud's leadership, LibanPost's refugee initiative has impacted more than 280,000 refugees.
Salah Goss (USA), Head, Mastercard Labs for Financial Inclusion, Mastercard. Goss oversees the development of digital solutions that positively impact low-income households in Africa and other developing markets.
Pranav Kothari (India), Vice-President, Large-Scale Education Programmes (LSEP), Educational Initiatives. Under Kothari's leadership, LSEP products have reached more than 12 million underprivileged students in India and closed bids to expand to 1,000 schools over the next three years.
Harald Nusser (Germany), Head, Novartis Social Business. Nusser and his team support global health through social business models that enable access to medicines against infectious and chronic diseases in lower-income countries. In 2018, NSB reached nearly 25 million patients with medicines and 7.9 million people with health education.
Garance Wattez-Richard (France), Head, Emerging Customers, AXA. Wattez-Richard founded AXA Emerging Customers, a business whose objective is to protect today's and tomorrow's middle class and close the insurance gap across emerging markets.
Public Social Intrapreneurs
Government leaders who harness the power of social innovation social entrepreneurship to create public good through policy, regulation or public initiatives
Ann Branch (Belgium), Head of Unit, European Commission, Branch is responsible for social and inclusive entrepreneurship. She leads work on implementing the European Commission's agenda for social economy and social enterprises, including developing policy and financial instruments to promote social enterprises and enterprise opportunities for underrepresented and vulnerable groups.
Kim In-Sun (South Korea), President, Korea Social Enterprise Promotion Agency. Kim fosters and promotes social enterprises, providing consulting services to improve the business administration, technology, taxation and labour.
Christophe Itier (France), High Commissioner for a Social and Inclusive Economy and for Social Innovation, Ministry for the Ecological and Inclusive Transition of France. Itier coordinates the actions of French ministries to promote the field of social innovation and the social economy.
Geoff Mulgan (United Kingdom), Chief Executive, Nesta. Under Mulgan's leadership, Nesta has launched a range of new initiatives in investment, programmes and research, and implemented new strategies to develop partnerships to promote innovation.
Maryam Uwais (Nigeria), Special Adviser on Social Investments to the Vice-President, National Social Investment and Welfare Programmes. Uwais works to provide affordable and accessible microcredit to microenterprises.
Jonathan Wong (Thailand), Chief of Technology and Innovation, United Nations Economic and Social Commission for Asia and the Pacific (UNESCAP). Wong has spearheaded social innovation and social enterprise in public policy with numerous governments across the Asia-Pacific region.
Social Innovation Thought Leaders
Recognized experts and champions shaping the evolution of social innovation
Julie Battilana (France), Professor of Business Administration, Harvard Kennedy School of Government. As Founder and Chair of the Social Innovation and Change Initiative, she examines the processes by which organizations and individuals initiate and implement changes that diverge from the norm.
Marie Lisa M. Dacanay (Philippines), President, Institute for Social Entrepreneurship in Asia (ISEA). Dacanay has led pioneering work on social entrepreneurship in a developing country context and led research on reducing poverty and women's economic leadership.
Cheryl L. Dorsey (USA), President, Echoing Green. At Echoing Green, Dorsey identifies transformational leaders through its fellowships and other innovative leadership initiatives.
Fadi Ghandour (Jordan and Lebanon), Executive Chairman, Wamda Capital. Ghandour is shifting the entrepreneurship ecosystem in the Middle East and North Africa through Wamda, a funder and start-up incubator.
Filipe Santos (Portugal), Dean, Católica Lisbon School of Business and Economics. His leading work across academia, practice and policy has helped to advance social entrepreneurship in Portugal and Europe.
Peter M. Senge (USA), Senior Lecturer Behavioral and Policy Sciences, MIT-Sloan School of Management. Senge's work focuses on developing extended learning and change communities, particularly on systems thinking.
Christian Seelos (Austria), Director, Global Innovation for Impact Lab, Stanford University. Seelos develops insight that helps organizations make better strategic and operational decisions about innovation, scaling and system change.
Roberto Mangabeira Unger (Brazil), Professor, Harvard Law School. As a philosopher, politician and law professor, Mangabeira Unger's writings span the fields of social theory, philosophy of law, economics, religion, science and philosophy.
Frances Westley (Canada), J.W. McConnell Emeritus Professor of Social Innovation, University of Waterloo. Westley specializes in the areas of social innovation, sustainable development, strategic change, visionary leadership and inter-organizational collaboration.
Bloomberg: U.S. fights for influence in Africa
President Joe Biden's administration is stepping up a campaign to build American influence in Africa, where the US has lost ground to its main rivals in what's starting to look like a new Cold War, notes Bloomberg.
At a December summit with the continent's leaders, Biden pledged a $55 billion support package for Africa.
The push to engage with the mineral-rich continent comes as Russia's war in Ukraine – and the escalating standoff between the US and China – shake up global diplomacy. Both sides are seeking to win over non-aligned countries in places like Africa.
American officials have raised the Ukraine war with African leaders, and encouraged them to support Kyiv — though many African governments have opted to stay neutral, and some have longstanding ties with Russia that include arms purchases.
The US-China rivalry includes a race to secure minerals that are critical to green energy — Africa has some of the world's biggest supplies — and a dispute over debt relief, as burdens for poor countries rise along with interest rates. Chinese lending to Africa helped countries develop and build infrastructure.
One example is the US focus on democracy promotion – it recently promised $165 million to support fair elections in Africa – combined with warnings about the destabilizing role of Russia's Wagner Group, which is active in countries including Mali and the Central African Republic.
The US campaign is pushing up against deep-rooted ties. Countries like Egypt and Morocco have close trade relations with Russia. South Africa has permitted Russian and Chinese warships to carry out exercises in its waters.
Still, US officials have often shied away from publicly drawing direct contrasts with China.
That's probably because African countries, like many other emerging nations in the Middle East, Asia or Latin America, aren't receptive to a "with-us-or-against-us" approach. Having to pick sides could set back efforts to develop their economies, and they prefer to do business with both great-power camps.
We are witnessing the birth pangs of a new World Order
Unlike in the bipolar world during the Cold War, the behaviour of the majority is the most crucial factor that will determine the structure of the future international order, writes M.K. Bhadrakumar, Indian Ambassador and prominent international observer.
The latest happenings in international politics may seem esoteric, like the secret ceremonies of Knights Templar of the medieval order. But they are anything but abstruse. It has dawned on most rational minds that the conflict in Ukraine is not intrinsic but symptomatic of an epochal struggle consequential to the making of the World Order.
On March 20, British Defence Minister Annabel Goldie stated in the House of Lords that her government would provide Ukraine with shells containing depleted uranium. Indeed, there is a tragic precedent — NATO's use of depleted uranium shells while carpet-bombing Serbia during Yugoslavia's dismemberment. (Today, the highest incidence of cancer in entire Europe occurs in Serbia.)
Britain, chafing under its free fall as a world-class power, is overzealous about power projection, and, fortuitously, Washington also desperately requires a 'game changer' to stave off defeat in Ukraine. But madness has limits. If the Anglo-Saxon bravado translates into action, there is bound to be a fearsome Russian reaction.
Suffice to say, we are tiptoeing toward use of tactical nuclear weapons in modern warfare, with all its horrific implications for South Asia. India must voice concern over the Anglo-Saxon move.
Again, on March 14, the United States, the United Kingdom, and Australia (AUKUS) unveiled the details of their plan to create a new fleet of nuclear-powered submarines. AUKUS is undermining nuclear non-proliferation efforts. Alongside, AUKUS is also preparing for a military showdown with China.
Furthermore, Japan continues to ratchet up its hostile power projection vis-a-vis Russia and China, while simultaneously returning to the path of militarisation which it abandoned after World War II. Whether New Delhi voiced its concerns to the Australian and Japanese Prime Ministers visiting India recently we do not know.
There is another side to this, too. For, AUKUS is coercing the IAEA Secretariat into endorsement on the relevant safeguards issues. This is yet another instance of the Western powers systematically dismantling the United Nations system to serve their geopolitical interests.
Plainly put, the US is replacing the UN with NATO as a global security organisation, anticipating that its capacity to dominate the world body is fast diminishing. NATO's arrival in Asia is already foretold.
Two other major developments last fortnight — the reinvigoration of the "no limits" strategic partnership between Russia and China, and the China-brokered Saudi Arabia-Iran normalisation pact — are of a different genre, but signify the shape of things to come in India's external security environment.
One lifts the veil on the military-political confrontation between Russia and the West which is going to shape international politics in the 21st century, while the second development in India's extended neighbourhood carries a sense of immediacy as the harbinger of international politics being shaped by the many states that do not seek to align themselves with the banners of the opposing sides. Here lies the germane seed of the new world order for countries such as India, stresses M.K. Bhadrakumar.
Shedding light on the Sun
As questions abound about the Earth's closest star, scientists are seeking answers critical to forecasting solar flares that threaten satellites and other electronics.
By ANTHONY KING
For most of humankind's history, it has been hard to explain the Sun as anything other than a powerful deity.
For instance, the ancient Greek god Helios – the personification of the Sun – raced his chariot across the sky to create night and day, whereas the ancient Egyptians worshipped their falcon-headed sun god, Ra, as creator of the universe.
Powerful surprises
Since then, science has revealed that, for example, the Sun on average turns on its axis once every 28 days. But at its equator, the hot plasma ball rotates once every 25 days, while it takes around 35 days at the poles, creating a swirling soup of piping hot plasma.
Nonetheless, the power of the Sun can still offer surprises, with blasts fierce enough to fry communication satellites or electronics on Earth. Scientists warn of more powerful solar flares as a peak of activity approaches in late 2024 and early 2025.
'There is this turbulent motion inside our star, called convection, that is a bit like how water wrinkles just before it boils,' said Professor Sacha Brun, director of research at CEA Paris-Saclay, part of the French Alternative Energies and Atomic Energy Commission.
An infamous magnetic storm that hit Earth in September 1859, known as the Carrington Event, triggered spectacular auroras far from polar regions and sizzled telegraph systems around the world.
There have been more since. In 1989, a geomagnetic storm caused a blackout in Quebec, Canada, according to Brun.
Greater knowledge about the Sun is needed to predict and understand such events.
That swirling ball of hydrogen and helium is also unimaginably hot – with core temperatures of 15 million °C. And it's ginormous – more than 1 million Earths fit inside the Sun.
Its peaceful presence on a summer's day belies the intense nuclear reactions at its core that generate vast amounts of energy. The Sun is a churning ball of plasma, with gases so hot that electrons are booted out of atoms, generating intense magnetic explosions from its surface that spew billions of tonnes of matter into space.
Magnetic charm
As it spins, the Sun's mechanical energy turns into magnetic energy – a bit like the dynamo on a bicycle light, where pedal motion is converted into magnetic energy.
On the Sun, twisty ribbons of magnetism rise and break out as sunspots, dark patches at the surface where the magnetic field is 3 000 times more intense than in the surrounding areas.
Sunspots can trigger those solar flares that damage electrical equipment. But this activity isn't constant.
'The magnetism of the Sun is variable over an 11-year cycle,' said Brun, an astrophysicist.
Over that cycle, coronal mass ejections rise in frequency, from one every three days to an average of three per day at its peak.
'As we go further into the cycle, more outbursts will emerge from the Sun,' Brun said. 'People don't realise that the Earth bathes in the turbulent magnetic atmosphere of our star.'
So there's an obvious need to anticipate when such solar storms approach. For example, a solar flare in February 2022 knocked out 40 SpaceX commercial satellites by destroying their electronics.
Those energetic particles take just 15 minutes to reach Earth from the Sun. The threat posed by magnetic clouds usually takes a few days, offering more time to brace for any onslaught.
Brun co-leads an EU-funded project called WHOLE SUN to understand the interior and exterior layers of the only star in the Earth's solar system.
Running for seven years through April 2026, the initiative focuses on the inner turbulence of the Sun and the complex physics that turns the inner turmoil into magnetism in the outer layers.
This requires the most powerful supercomputers in the world. Yet forecasting solar flares means that scientists gain greater understanding of the insides of the Sun.
A star is born
What about the distant past of the Sun? It has been around for 4.6 billion years – 100 million years before Earth. Where and how it was formed would seem to be an impenetrable mystery.
Not so, according to Dr Maria Lugaro at the Konkoly Observatory of the Hungarian Academy of Sciences.
Lugaro, an Italian astrophysicist, is researching this very question in the EU-funded RADIOSTAR project. It began in 2017 and runs through August this year.
'We believe that the Sun wasn't born alone, but was born in a star-forming region where there's lots of stars,' Lugaro said.
She is looking into this past by examining chemical fossils in meteorites today.
Radioactive atoms are unstable. They release energy and decay into so-called daughter atoms, over a certain length of time, which are measurable. The daughters are therefore chemical fossils, offering information about long-gone radioactive atoms.
Lugaro's research suggests that the Sun originated in a stellar nursery that contained lots of siblings, including exploding stars – supernovas. But digging into the Sun's history first requires finding meteorites, bits of rock formed before Earth.
These meteorites can contain traces of the radioactive atoms such as aluminium-26 and hafnium-182. It is known that these lived only a certain length of time. Together, traces of such atoms can be used as a radioactive clock to compute the age of the stars that made them, relative to the age of the Sun.
Vivid discourse
Some radioactive atoms are made in only certain types of stars. Their presence in meteorites helps to recreate a picture of the Sun's birthplace, albeit one that's up for debate.
It may be that the Sun was birthed amid dust and gas clouds in a tempestuous region alongside supergiant stars and exploding stars.
Within perhaps 20 million years, the different stars begin to make their own way out of the nursery. But things are far from being scientifically settled.
'Every year there's debate: is the Sun normal or is it a weird star?' said Lugaro. 'It's quite fun.'
Research in this article was funded via the EU's European Research Council (ERC). The article was originally published in Horizon, the EU Research and Innovation Magazine.