A New Ecosystem of Leaders: 40 Social Innovators Driving Change and Transforming Society in 2019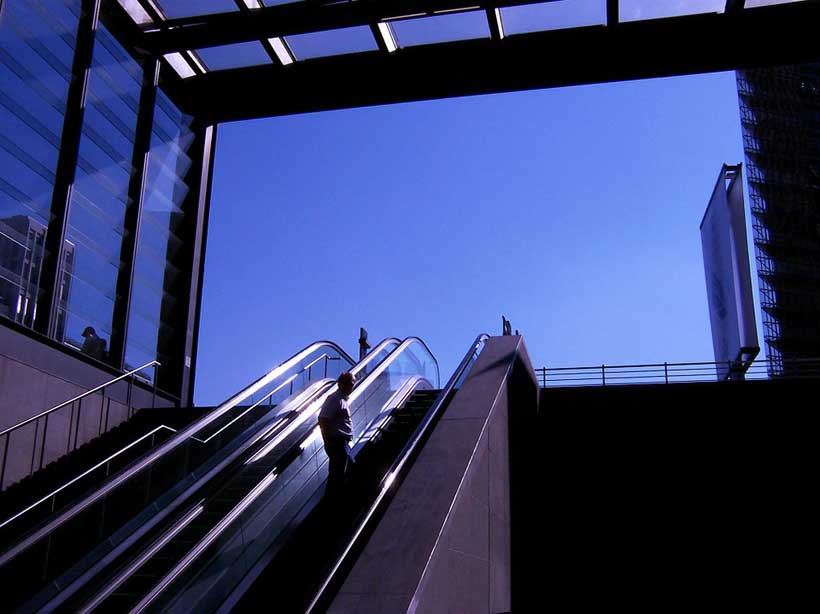 The Schwab Foundation for Social Entrepreneurship today announced 40 awardees for social innovation in 2019. The list includes start-up founders and chief executive officers, multinational and regional business leaders, government leaders and recognized experts who are working to address social and environmental issues with innovations in areas ranging from water purification to financial inclusion to combatting hate.
For more than 20 years, the Schwab Foundation has recognized social entrepreneurs as a new breed of leader – values-driven, inclusive, compassionate and entrepreneurial, developing new sustainable models for business, human development and environmental initiatives – and embedded them in the platforms of the World Economic Forum.
Now in its third decade, the Schwab Foundation has introduced three new award categories along with the established category of Social Entrepreneur of the Year: Public Social Intrapreneur, Corporate Social Intrapreneur and Social Innovation Thought Leader. These new categories recognize and support an ecosystem of social innovation to accelerate the world's collective progress.
The awardees were selected by Schwab Foundation board members in recognition of their innovative approach and potential for global impact. These members of the board include Helle Thorning-Schmidt, Prime Minister of Denmark (2011-2015); and social innovation expert Johanna Mair, Professor of Organization, Strategy and Leadership at the Hertie School of Governance in Germany.
"Social entrepreneurs are no longer working in isolation – the Schwab Foundation recognizes the champions of social innovation in the social sector, but also in business, government and academia. We see social innovation as an ecosystem of pioneering actors with a common purpose," said Hilde Schwab, Co-Founder and Chairperson of the Schwab Foundation for Social Entrepreneurship. "We have introduced the new award categories based on the multistakeholder model of the World Economic Forum as we endeavour for this dynamic community to build platforms for greater and more sustained change."
"The 2019 Schwab Foundation awardees represent a new ecosystem of leaders who are driving change and shifting organizations and systems towards a more just, inclusive, sustainable future," said François Bonnici, Head of the Schwab Foundation for Social Entrepreneurship. "Not only do they demonstrate alternative models that better serve our society and planet, but they also show that mobilizing and transforming society is possible by instilling innovation into the levers of policy, finance, and research for greater inclusion and sustainability."
The 2019 awardees are:
Social Entrepreneurs
Founders or chief executive officers who solve a social or environmental problem, with a focus on low-income, marginalized or vulnerable populations
Jalil Allabadi (Jordan), Chief Executive Officer, Altibbi. He created a digital health platform on awareness, information and advice for the MENA region, reaching more than 200 million users.
Mehrdad Baghai (Australia), Co-Founder, Chairman and Chief Executive Officer, High Resolves. This enterprise combats hate with education through immersive learning experiences that have engaged more than 300,000 students in Australia alone, and continues to expand globally.
Sanjay Bhatnagar (India), Chief Executive Officer, WaterHealth International. Using commercially available water purification technologies, remote monitoring and smart card systems, WaterHealth International provides affordable, safe drinking water to nearly 450 underserved communities.
Alex Eaton (USA), Chief Executive Officer, Co-Founder, Sistema.bio. This clean energy and fertilizer company for smallholder famers has reached more than 36,000 people, more than half of whom are below the global extreme poverty line; and treated over 100 million tonnes of organic waste.
Mostafa Farahat (Egypt), Chief Executive Officer and Co-Founder, Nafham. Farahat co-founded an online educational video platform for students that uses the power of the crowd to simplify and explain curriculum lessons through short videos.
Roberta Faria (Brazil) and Rodrigo Pipponzi (Brazil), Co-Founders, Editora Mol. They created a social impact publisher that develops printed materials – magazines, books, calendars, guides – at below-market prices, and directs parts of its revenue to social organizations in Brazil.
Phillip Goff (USA), Co-Founder and President, Center for Policing Equity. He founded the Center for Policing Equity to serve as a bridge between police departments and communities to alleviate problems of race and policing, resulting in 25% fewer arrests and 33% fewer use-of-force incidents.
Prema Gopalan (India), Director, Swayam Shikshan Prayog. Gopalan promotes women's economic and social empowerment as entrepreneurs and leaders for sustainable community development, helping 145,000 women succeed in remote or ailing markets.
Lisa McLaughlin (USA), Chief Executive Officer, and Robin McIntosh (USA), Co-Founder and Co-Chief Executive Officer, Workit Health. Under their leadership, Workit Health provides online opioid addiction treatments, helping more than 1,300 opioid use disorder patients in two years.
Enyonam Nthabiseng Mosia (South Africa), Co-Founder and Chief Marketing and Customer Experience Officer, Eric Silverman (USA), Co-Founder and Chief Operating officer, and Alexandre Tourre (France), Co-Founder and Chief Executive Officer, Easy Solar. This innovative pay-as-you-go solar distribution company in West Africa makes energy affordable for the underserved.
Kennedy Njoroge (Kenya), Co-Founder and Co-Chief Executive Officer, Cellulant. This enterprise provides mobile payments and digital commerce, impacting 17 million unbanked farmers in sub-Saharan Africa.
Christopher John Ralph Sheldrick (United Kingdom), Chief Executive Officer, what3words. what3words is a global address system that divides the world into a grid of 3m x 3m squares, each allocated with a fixed and unique three-word address. It has also been adopted by NGOs, aid organizations, emergency services, delivery companies and governments to improve business efficiencies, drive growth and save lives
Joseph Thompson (Ireland), Chief Executive Officer and Co-Founder, AID:Tech. Thompson leads AID:Tech in deploying blockchain technology to deliver international aid, helping more than 70,000 clients.
Hla Hla Win (Myanmar), Chief Executive Officer and Founder, 360Ed. This enterprise transforms outdated 40-year-old textbooks into animated and colourful learning materials, impacting about 35,000 people in 2018.
Corporate Social Intrapreneurs
Leaders within multinational or regional companies who drive the development of new products, initiatives, services or business models that address societal and environmental challenges
Rob Acker (USA), Chief Executive Officer, Salesforce.org, Salesforce. Acker leads the social enterprise branch of Salesforce, working to make its customer relationship management (CRM) available to the non-profit, education and philanthropy sectors.
Amar Ali (United Kingdom), Chief Executive Officer, Africa Improved Foods (Royal DSM). Africa Improved Foods leverages technology to produce high-quality fortified nutritious foods from grains sourced directly from smallholder farmers.
Khalil Daoud (Lebanon), Chairman and Managing Director, LibanPost. Under Daoud's leadership, LibanPost's refugee initiative has impacted more than 280,000 refugees.
Salah Goss (USA), Head, Mastercard Labs for Financial Inclusion, Mastercard. Goss oversees the development of digital solutions that positively impact low-income households in Africa and other developing markets.
Pranav Kothari (India), Vice-President, Large-Scale Education Programmes (LSEP), Educational Initiatives. Under Kothari's leadership, LSEP products have reached more than 12 million underprivileged students in India and closed bids to expand to 1,000 schools over the next three years.
Harald Nusser (Germany), Head, Novartis Social Business. Nusser and his team support global health through social business models that enable access to medicines against infectious and chronic diseases in lower-income countries. In 2018, NSB reached nearly 25 million patients with medicines and 7.9 million people with health education.
Garance Wattez-Richard (France), Head, Emerging Customers, AXA. Wattez-Richard founded AXA Emerging Customers, a business whose objective is to protect today's and tomorrow's middle class and close the insurance gap across emerging markets.
Public Social Intrapreneurs
Government leaders who harness the power of social innovation social entrepreneurship to create public good through policy, regulation or public initiatives
Ann Branch (Belgium), Head of Unit, European Commission, Branch is responsible for social and inclusive entrepreneurship. She leads work on implementing the European Commission's agenda for social economy and social enterprises, including developing policy and financial instruments to promote social enterprises and enterprise opportunities for underrepresented and vulnerable groups.
Kim In-Sun (South Korea), President, Korea Social Enterprise Promotion Agency. Kim fosters and promotes social enterprises, providing consulting services to improve the business administration, technology, taxation and labour.
Christophe Itier (France), High Commissioner for a Social and Inclusive Economy and for Social Innovation, Ministry for the Ecological and Inclusive Transition of France. Itier coordinates the actions of French ministries to promote the field of social innovation and the social economy.
Geoff Mulgan (United Kingdom), Chief Executive, Nesta. Under Mulgan's leadership, Nesta has launched a range of new initiatives in investment, programmes and research, and implemented new strategies to develop partnerships to promote innovation.
Maryam Uwais (Nigeria), Special Adviser on Social Investments to the Vice-President, National Social Investment and Welfare Programmes. Uwais works to provide affordable and accessible microcredit to microenterprises.
Jonathan Wong (Thailand), Chief of Technology and Innovation, United Nations Economic and Social Commission for Asia and the Pacific (UNESCAP). Wong has spearheaded social innovation and social enterprise in public policy with numerous governments across the Asia-Pacific region.
Social Innovation Thought Leaders
Recognized experts and champions shaping the evolution of social innovation
Julie Battilana (France), Professor of Business Administration, Harvard Kennedy School of Government. As Founder and Chair of the Social Innovation and Change Initiative, she examines the processes by which organizations and individuals initiate and implement changes that diverge from the norm.
Marie Lisa M. Dacanay (Philippines), President, Institute for Social Entrepreneurship in Asia (ISEA). Dacanay has led pioneering work on social entrepreneurship in a developing country context and led research on reducing poverty and women's economic leadership.
Cheryl L. Dorsey (USA), President, Echoing Green. At Echoing Green, Dorsey identifies transformational leaders through its fellowships and other innovative leadership initiatives.
Fadi Ghandour (Jordan and Lebanon), Executive Chairman, Wamda Capital. Ghandour is shifting the entrepreneurship ecosystem in the Middle East and North Africa through Wamda, a funder and start-up incubator.
Filipe Santos (Portugal), Dean, Católica Lisbon School of Business and Economics. His leading work across academia, practice and policy has helped to advance social entrepreneurship in Portugal and Europe.
Peter M. Senge (USA), Senior Lecturer Behavioral and Policy Sciences, MIT-Sloan School of Management. Senge's work focuses on developing extended learning and change communities, particularly on systems thinking.
Christian Seelos (Austria), Director, Global Innovation for Impact Lab, Stanford University. Seelos develops insight that helps organizations make better strategic and operational decisions about innovation, scaling and system change.
Roberto Mangabeira Unger (Brazil), Professor, Harvard Law School. As a philosopher, politician and law professor, Mangabeira Unger's writings span the fields of social theory, philosophy of law, economics, religion, science and philosophy.
Frances Westley (Canada), J.W. McConnell Emeritus Professor of Social Innovation, University of Waterloo. Westley specializes in the areas of social innovation, sustainable development, strategic change, visionary leadership and inter-organizational collaboration.
Economic sanctions should be lifted to prevent hunger crises in countries hit by COVID-19
As the world exhibits new bonds of solidarity in response to the coronavirus pandemic, it is a matter of "humanitarian and practical urgency to lift unilateral economic sanctions immediately," to prevent hunger crises in pandemic-hit countries, a UN human rights expert, said on Tuesday.
The continued imposition of such measures on Syria, Venezuela, Iran, Cuba and Zimbabwe in particular, severely undermines the fundamental right to sufficient and adequate food,Hilal Elver, the UN Special Rapporteur on the Right to Food, stressed.
History has shown that unilateral economic sanctions generally have dramatic and detrimental impacts on economic, social and cultural rights, she recalled. "As a result, the wellbeing of the civilian populations becomes severely compromised."
The Special Rapporteur also urged the international community to pay particular attention to the situation of civilians trapped in conflict settings, and notably those already experiencing acute violations of their rights to food, such as in Yemen, South Sudan, Gaza, Syria and in refugee camps worldwide.
"If the international community is serious about the fight against COVID-19 and the eradication of food and nutrition insecurity, States need to refrain at all times from direct and indirect interference with access to food," she assured.
The Special Rapporteurs are appointed by the Geneva-based UN Human Rights Council to examine and report back on a specific human rights theme or a country situation. Their positions are honorary, and they are not paid for their work.
World Bank Support to Strengthen Lao PDR's Financial Safety Net and Civil Registration System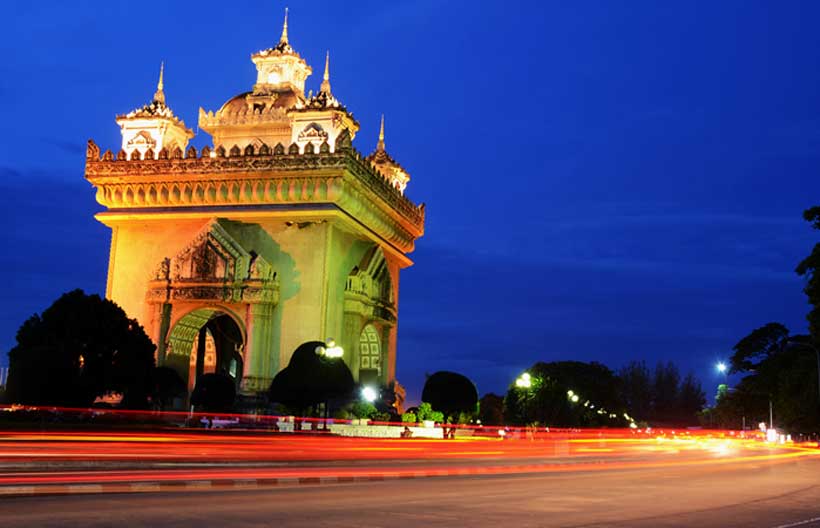 The World Bank's Board of Executive Directors today approved $60 million in financing for the Lao People's Democratic Republic, of which $35 million will help the country to strengthen its financial safety nets, and $25 million will support the upgrade the national civil registration system.
The $35 million Financial Sector Safety Net Strengthening Project will build the capacity of the Deposit Protection Office, a public legal entity, to fulfil its deposit insurance mandate while benefiting households and small and medium enterprises with deposits in the banking system by protecting them in case of a bank failure.
"A strengthened deposit insurance system will make the banking system more resilient to possible shocks." said Mariam Sherman, World Bank Country Director for Myanmar, Cambodia and Lao PDR. "This could facilitate the mobilization of domestic savings, which can be put to productive use and stimulate economic activity and job creation."
The $25 million Civil Registration and Vital Statistics (CRVS) Project will support the establishment of a comprehensive national civil registration equipped to record key life events. The CRVS will provide vital data that can inform the formulation and implementation of public policies and help with the monitoring and evaluation of national and subnational development plans.
"Poor coverage of civil registration jeopardizes the quality of planning and monitoring of programs at the national and local levels" said Nicola Pontara, World Bank Country Manager for Lao PDR. "The systematic collection and analysis of key life events provide evidence-based information for policymakers to target specific segments of the population, including the poor, with tailored policies and services."
This Project will help expedite the implementation of the Lao PDR Government's 2016–2025 CRVS Strategic Plan, the 2018 Family Registration Law and meet the commitments of the Asia and Pacific 2015–2024 Regional Action Framework on CRVS.
The financing comes from the World Bank's International Development Association (IDA). The World Bank's IDA established in 1960, helps the world's poorest countries by providing grants and low to zero-interest loans for projects and programs that boost economic growth, reduce poverty, and improve poor people's lives.
Explainer: SURE, a new temporary instrument to help protect jobs and people in work
What is SURE and why is the Commission proposing it?
The new instrument for temporary Support to mitigate Unemployment Risks in an Emergency (SURE) is designed to help protect jobs and workers affected by the coronavirus pandemic. It will provide financial assistance, in the form of loans granted on favourable terms from the EU to Member States, of up to €100 billion in total. These loans will assist Member States to address sudden increases in public expenditure to preserve employment. Specifically, these loans will help Member States to cover the costs directly related to the creation or extension of national short-time work schemes, and other similar measures they have put in place for the self-employed as a response to the current coronavirus pandemic.
What are short-time work schemes?
Short-time work schemes are programmes that under certain circumstances allow firms experiencing economic difficulties to temporarily reduce the hours worked by their employees, which are provided with public income support for the hours not worked. Similar schemes apply for income replacement for the self-employed.
SURE would provide additional EU support to finance Member States' short-time work schemes, and other similar measures, helping to protect jobs.
All Member States already have some form of national short-time work schemes in place.
Why is the Commission focusing on supporting short-time work schemes?
The SURE instrument is just one element of the Commission's comprehensive strategy to protect citizens and mitigate the pandemic's severely negative socio-economic consequences.
Many businesses experiencing difficulties are being forced to temporarily suspend or substantially reduce their activities and the working hours of their employees. By avoiding wasteful redundancies, short-time work schemes can prevent a temporary shock from having more severe and long-lasting negative consequences on the economy and the labour market in Member States. This helps to sustain families' incomes and preserve the productive capacity and human capital of enterprises and the economy as a whole.
How much funding will be available for the EU as a whole and for individual Member States?
Up to €100 billion in total financial assistance will be available to all Member States.
There are no pre-allocated envelopes for Member States.
How will the Commission secure and provide funding for the SURE instrument?
Financial assistance under the SURE instrument will take the form of a loan from the EU to the Member States that request support.
To finance the loans to Member States, the Commission will borrow on financial markets. The Commission would then provide the loans to Member States on favourable conditions. Member States would, therefore, benefit from the EU's strong credit rating and low borrowing costs.
The loans will be underpinned by a system of voluntary guarantees from Member States committed to the EU. The instrument will start to function once all Member States have committed to those guarantees.
How will the conditions of each loan be decided?
These loans should be used by Member States to finance short-time work schemes for employees or similar measures for the self-employed.
Following a request by a Member State for financial assistance, the Commission would consult the Member State concerned to verify the extent of the increase in public expenditure that is directly related to the creation or extension of short-time work schemes and similar measures for self-employed. This consultation will help the Commission to properly evaluate the terms of the loan, including the amount, the maximum average maturity, pricing, and the technical modalities for implementation.
On the basis of the consultation, the Commission would present a proposal for a decision to the Council to provide financial assistance.
Once approved, the financial assistance will take the form of a loan from the European Union to the Member State requesting support.
How will the guarantee system work?
Loans provided to Member State under the SURE instrument would be underpinned by a system of voluntary guarantees from Member States. This will allow the Commission to expand the volume of loans that can be provided to Member States.
This guarantee system is necessary to achieve the necessary capacity while at the same time ensuring a prudent financing of the SURE instrument.
To this end, a minimum amount of committed guarantees (i.e. 25% of the maximum amount of loans of €100 billion) is needed.
How does this instrument relate to the previously announced European Unemployment Reinsurance Scheme?
In the Communication setting out its coordinated economic response to the coronavirus pandemic, the Commission committed to accelerating the preparation of its legislative proposal for a European Unemployment Reinsurance Scheme.
The SURE instrument is the emergency operationalisation of the European Unemployment Reinsurance Scheme and is designed specifically to respond immediately to the challenges presented by coronavirus pandemic.
It in no way precludes the establishment of a future permanent unemployment reinsurance scheme.
What are the next steps?
The Commission's proposal for a SURE instrument will need to be swiftly approved by the Council.
The new instrument will be of a temporary nature. Its duration and scope are limited to tackling the consequences of the coronavirus pandemic.
African Development Bank launches record breaking $3 billion "Fight COVID-19" Social Bond
The African Development Bank (AAA) has raised an exceptional $3 billion in a three-year bond to help alleviate the economic and social impact the Covid-19 pandemic will have on livelihoods and Africa's economies.
The Fight Covid-19 Social bond, with a three-year maturity, garnered interest from central banks and official institutions, bank treasuries, and asset managers including Socially Responsible Investors, with bids exceeding $4.6 billion. This is the largest dollar denominated Social Bond ever launched in international capital markets to date, and the largest US Dollar benchmark ever issued by the Bank. It will pay an interest rate of 0.75%.
The African Development Bank Group is moving to provide flexible responses aimed at lessening the severe economic and social impact of this pandemic on its regional member countries and Africa's private sector.
"These are critical times for Africa as it addresses the challenges resulting from the Coronavirus. The African Development Bank is taking bold measures to support African countries. This $3 billion Covid-19 bond issuance is the first part of our comprehensive response that will soon be announced. This is indeed the largest dollar social bond transaction to date in capital markets. We are here for Africa, and we will provide significant rapid support for countries," said Dr. Akinwumi Adesina, President of the African Development Bank Group.
The order book for this record-breaking bond highlights the scale of investor support, which the African Development Bank enjoys, said the arrangers.
"As the Covid-19 outbreak is dangerously threatening Africa, the African Development Bank lives up to its huge responsibilities and deploys funds to assist and prepare the African population, through the financing of access to health and to all other essential goods, services and infrastructure," said Tanguy Claquin, Head of Sustainable Banking, Crédit Agricole CIB.
Coronavirus cases were slow to arrive in Africa, but the virus is spreading quickly and has infected nearly 3,000 people across 45 countries, placing strain on already fragile health systems.
It is estimated that the continent will require many billions of dollars to cushion the impact of the disease as many countries scrambled contingency measures, including commercial lockdowns in desperate efforts to contain it. Globally, factories have been closed and workers sent home, disrupting supply chains, trade, travel, and driving many economies toward recession.
Commenting on the landmark transaction, George Sager, Executive Director, SSA Syndicate, Goldman Sachs said: "In a time of unprecedented market volatility, the African Development Bank has been able to brave the capital markets in order to secure invaluable funding to help the efforts of the African continent's fight against Covid-19. Not only that, but in the process, delivering their largest ever USD benchmark. A truly remarkable outcome both in terms of its purpose but also in terms of a USD financing".
The Bank established its Social Bond framework in 2017 and raised the equivalent of $2 billion through issuances denominated in Euro and Norwegian krone. In 2018 the Bank was designated by financial markets, 'Second most impressive social or sustainability bond issuer" at the Global Capital SRI Awards.
"We are thankful for the exceptional level of interest the Fight Covid-19 Social Bond has raised across the world, as the African Development Bank moves towards lessening the social and economic impact of the pandemic on a continent already severely constrained. Our Social bond program enables us to highlight our strong development mandate to the investor community, allowing them to play a part in improving the lives of the people of Africa. This was an exceptional outcome for an exceptional cause," said Hassatou Diop N'Sele, Treasurer, African Development Bank.
Fight Covid-19 was allocated to central banks and official institutions (53%), bank treasuries (27%) and asset managers (20%). Final bond distribution statistics were as follows: Europe (37%), Americas (36%), Asia (17%) Africa (8%,) and Middle-East (1%).