A New Ecosystem of Leaders: 40 Social Innovators Driving Change and Transforming Society in 2019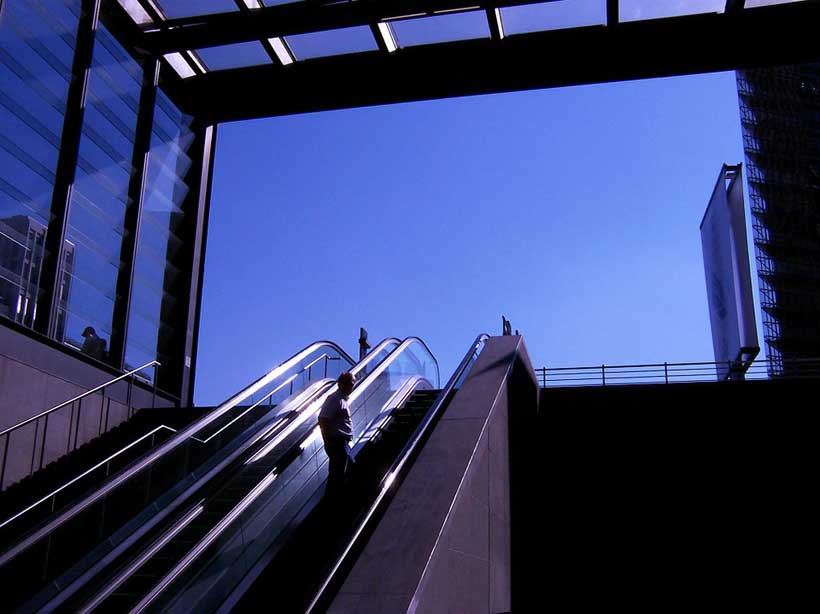 The Schwab Foundation for Social Entrepreneurship today announced 40 awardees for social innovation in 2019. The list includes start-up founders and chief executive officers, multinational and regional business leaders, government leaders and recognized experts who are working to address social and environmental issues with innovations in areas ranging from water purification to financial inclusion to combatting hate.
For more than 20 years, the Schwab Foundation has recognized social entrepreneurs as a new breed of leader – values-driven, inclusive, compassionate and entrepreneurial, developing new sustainable models for business, human development and environmental initiatives – and embedded them in the platforms of the World Economic Forum.
Now in its third decade, the Schwab Foundation has introduced three new award categories along with the established category of Social Entrepreneur of the Year: Public Social Intrapreneur, Corporate Social Intrapreneur and Social Innovation Thought Leader. These new categories recognize and support an ecosystem of social innovation to accelerate the world's collective progress.
The awardees were selected by Schwab Foundation board members in recognition of their innovative approach and potential for global impact. These members of the board include Helle Thorning-Schmidt, Prime Minister of Denmark (2011-2015); and social innovation expert Johanna Mair, Professor of Organization, Strategy and Leadership at the Hertie School of Governance in Germany.
"Social entrepreneurs are no longer working in isolation – the Schwab Foundation recognizes the champions of social innovation in the social sector, but also in business, government and academia. We see social innovation as an ecosystem of pioneering actors with a common purpose," said Hilde Schwab, Co-Founder and Chairperson of the Schwab Foundation for Social Entrepreneurship. "We have introduced the new award categories based on the multistakeholder model of the World Economic Forum as we endeavour for this dynamic community to build platforms for greater and more sustained change."
"The 2019 Schwab Foundation awardees represent a new ecosystem of leaders who are driving change and shifting organizations and systems towards a more just, inclusive, sustainable future," said François Bonnici, Head of the Schwab Foundation for Social Entrepreneurship. "Not only do they demonstrate alternative models that better serve our society and planet, but they also show that mobilizing and transforming society is possible by instilling innovation into the levers of policy, finance, and research for greater inclusion and sustainability."
The 2019 awardees are:
Social Entrepreneurs
Founders or chief executive officers who solve a social or environmental problem, with a focus on low-income, marginalized or vulnerable populations
Jalil Allabadi (Jordan), Chief Executive Officer, Altibbi. He created a digital health platform on awareness, information and advice for the MENA region, reaching more than 200 million users.
Mehrdad Baghai (Australia), Co-Founder, Chairman and Chief Executive Officer, High Resolves. This enterprise combats hate with education through immersive learning experiences that have engaged more than 300,000 students in Australia alone, and continues to expand globally.
Sanjay Bhatnagar (India), Chief Executive Officer, WaterHealth International. Using commercially available water purification technologies, remote monitoring and smart card systems, WaterHealth International provides affordable, safe drinking water to nearly 450 underserved communities.
Alex Eaton (USA), Chief Executive Officer, Co-Founder, Sistema.bio. This clean energy and fertilizer company for smallholder famers has reached more than 36,000 people, more than half of whom are below the global extreme poverty line; and treated over 100 million tonnes of organic waste.
Mostafa Farahat (Egypt), Chief Executive Officer and Co-Founder, Nafham. Farahat co-founded an online educational video platform for students that uses the power of the crowd to simplify and explain curriculum lessons through short videos.
Roberta Faria (Brazil) and Rodrigo Pipponzi (Brazil), Co-Founders, Editora Mol. They created a social impact publisher that develops printed materials – magazines, books, calendars, guides – at below-market prices, and directs parts of its revenue to social organizations in Brazil.
Phillip Goff (USA), Co-Founder and President, Center for Policing Equity. He founded the Center for Policing Equity to serve as a bridge between police departments and communities to alleviate problems of race and policing, resulting in 25% fewer arrests and 33% fewer use-of-force incidents.
Prema Gopalan (India), Director, Swayam Shikshan Prayog. Gopalan promotes women's economic and social empowerment as entrepreneurs and leaders for sustainable community development, helping 145,000 women succeed in remote or ailing markets.
Lisa McLaughlin (USA), Chief Executive Officer, and Robin McIntosh (USA), Co-Founder and Co-Chief Executive Officer, Workit Health. Under their leadership, Workit Health provides online opioid addiction treatments, helping more than 1,300 opioid use disorder patients in two years.
Enyonam Nthabiseng Mosia (South Africa), Co-Founder and Chief Marketing and Customer Experience Officer, Eric Silverman (USA), Co-Founder and Chief Operating officer, and Alexandre Tourre (France), Co-Founder and Chief Executive Officer, Easy Solar. This innovative pay-as-you-go solar distribution company in West Africa makes energy affordable for the underserved.
Kennedy Njoroge (Kenya), Co-Founder and Co-Chief Executive Officer, Cellulant. This enterprise provides mobile payments and digital commerce, impacting 17 million unbanked farmers in sub-Saharan Africa.
Christopher John Ralph Sheldrick (United Kingdom), Chief Executive Officer, what3words. what3words is a global address system that divides the world into a grid of 3m x 3m squares, each allocated with a fixed and unique three-word address. It has also been adopted by NGOs, aid organizations, emergency services, delivery companies and governments to improve business efficiencies, drive growth and save lives
Joseph Thompson (Ireland), Chief Executive Officer and Co-Founder, AID:Tech. Thompson leads AID:Tech in deploying blockchain technology to deliver international aid, helping more than 70,000 clients.
Hla Hla Win (Myanmar), Chief Executive Officer and Founder, 360Ed. This enterprise transforms outdated 40-year-old textbooks into animated and colourful learning materials, impacting about 35,000 people in 2018.
Corporate Social Intrapreneurs
Leaders within multinational or regional companies who drive the development of new products, initiatives, services or business models that address societal and environmental challenges
Rob Acker (USA), Chief Executive Officer, Salesforce.org, Salesforce. Acker leads the social enterprise branch of Salesforce, working to make its customer relationship management (CRM) available to the non-profit, education and philanthropy sectors.
Amar Ali (United Kingdom), Chief Executive Officer, Africa Improved Foods (Royal DSM). Africa Improved Foods leverages technology to produce high-quality fortified nutritious foods from grains sourced directly from smallholder farmers.
Khalil Daoud (Lebanon), Chairman and Managing Director, LibanPost. Under Daoud's leadership, LibanPost's refugee initiative has impacted more than 280,000 refugees.
Salah Goss (USA), Head, Mastercard Labs for Financial Inclusion, Mastercard. Goss oversees the development of digital solutions that positively impact low-income households in Africa and other developing markets.
Pranav Kothari (India), Vice-President, Large-Scale Education Programmes (LSEP), Educational Initiatives. Under Kothari's leadership, LSEP products have reached more than 12 million underprivileged students in India and closed bids to expand to 1,000 schools over the next three years.
Harald Nusser (Germany), Head, Novartis Social Business. Nusser and his team support global health through social business models that enable access to medicines against infectious and chronic diseases in lower-income countries. In 2018, NSB reached nearly 25 million patients with medicines and 7.9 million people with health education.
Garance Wattez-Richard (France), Head, Emerging Customers, AXA. Wattez-Richard founded AXA Emerging Customers, a business whose objective is to protect today's and tomorrow's middle class and close the insurance gap across emerging markets.
Public Social Intrapreneurs
Government leaders who harness the power of social innovation social entrepreneurship to create public good through policy, regulation or public initiatives
Ann Branch (Belgium), Head of Unit, European Commission, Branch is responsible for social and inclusive entrepreneurship. She leads work on implementing the European Commission's agenda for social economy and social enterprises, including developing policy and financial instruments to promote social enterprises and enterprise opportunities for underrepresented and vulnerable groups.
Kim In-Sun (South Korea), President, Korea Social Enterprise Promotion Agency. Kim fosters and promotes social enterprises, providing consulting services to improve the business administration, technology, taxation and labour.
Christophe Itier (France), High Commissioner for a Social and Inclusive Economy and for Social Innovation, Ministry for the Ecological and Inclusive Transition of France. Itier coordinates the actions of French ministries to promote the field of social innovation and the social economy.
Geoff Mulgan (United Kingdom), Chief Executive, Nesta. Under Mulgan's leadership, Nesta has launched a range of new initiatives in investment, programmes and research, and implemented new strategies to develop partnerships to promote innovation.
Maryam Uwais (Nigeria), Special Adviser on Social Investments to the Vice-President, National Social Investment and Welfare Programmes. Uwais works to provide affordable and accessible microcredit to microenterprises.
Jonathan Wong (Thailand), Chief of Technology and Innovation, United Nations Economic and Social Commission for Asia and the Pacific (UNESCAP). Wong has spearheaded social innovation and social enterprise in public policy with numerous governments across the Asia-Pacific region.
Social Innovation Thought Leaders
Recognized experts and champions shaping the evolution of social innovation
Julie Battilana (France), Professor of Business Administration, Harvard Kennedy School of Government. As Founder and Chair of the Social Innovation and Change Initiative, she examines the processes by which organizations and individuals initiate and implement changes that diverge from the norm.
Marie Lisa M. Dacanay (Philippines), President, Institute for Social Entrepreneurship in Asia (ISEA). Dacanay has led pioneering work on social entrepreneurship in a developing country context and led research on reducing poverty and women's economic leadership.
Cheryl L. Dorsey (USA), President, Echoing Green. At Echoing Green, Dorsey identifies transformational leaders through its fellowships and other innovative leadership initiatives.
Fadi Ghandour (Jordan and Lebanon), Executive Chairman, Wamda Capital. Ghandour is shifting the entrepreneurship ecosystem in the Middle East and North Africa through Wamda, a funder and start-up incubator.
Filipe Santos (Portugal), Dean, Católica Lisbon School of Business and Economics. His leading work across academia, practice and policy has helped to advance social entrepreneurship in Portugal and Europe.
Peter M. Senge (USA), Senior Lecturer Behavioral and Policy Sciences, MIT-Sloan School of Management. Senge's work focuses on developing extended learning and change communities, particularly on systems thinking.
Christian Seelos (Austria), Director, Global Innovation for Impact Lab, Stanford University. Seelos develops insight that helps organizations make better strategic and operational decisions about innovation, scaling and system change.
Roberto Mangabeira Unger (Brazil), Professor, Harvard Law School. As a philosopher, politician and law professor, Mangabeira Unger's writings span the fields of social theory, philosophy of law, economics, religion, science and philosophy.
Frances Westley (Canada), J.W. McConnell Emeritus Professor of Social Innovation, University of Waterloo. Westley specializes in the areas of social innovation, sustainable development, strategic change, visionary leadership and inter-organizational collaboration.
New Data: 2020 PPI Saw Huge Drop, Stabilizing as Year Ended
New data from the World Bank shows that private participation in infrastructure (PPI) in developing countries, while taking an historic plunge in the first half of 2020 due to COVID-19, saw a very modest uptick in the second half of the year. The 56 percent drop in PPI in H1 from the previous year moderated to 52 percent for the full year. Infrastructure investment commitments in 2020 stood at $45.7 billion across 252 projects in developing countries.
"Hopefully, this data signals that the worst effects of COVID-19 on private sector infrastructure finance are now behind most developing countries," said Imad Fakhoury, the World Bank's Global Director for Infrastructure Finance, PPPs & Guarantees. "While this situation remains in flux as the pandemic's trajectory changes, we're keen on scaling up private investment in sustainable and quality infrastructure in these countries going forward—but need more resilient frameworks and enabling environments.
Fakhoury emphasized, "This is critical for building back better post-pandemic, restoring progress towards the 2030 Sustainabe Development Goals, and delivering on climate commitments to ensure green, resilient and inclusive development."
COVID-19's global impact on infrastructure was widespread and swift. Since the start of 2020, existing infrastructure projects were delayed or cancelled due to supply-chain disruptions, travel and shipping restrictions, and other obstacles. Decreased demand or required renegotiations also prevented or delayed many projects already in pipelines from achieving financial closure. Moreover, as public debt globally has risen to record levels and sovereign credit ratings have been downgraded across the developing world, the private sector reacted with caution.
Private investment commitments fell in all regions except Sub-Saharan Africa and the Middle East and North Africa, where development finance institutions played a strong role. The pandemic's impact was most severe in East Asia and Pacific, followed by Latin America and the Caribbean, Europe and Central Asia, and South Asia.
Sectorally, transport investment commitments were the lowest in the past decade—due to lockdowns, mass transit services and toll roads were hugely affected. Ports and railways were affected as well, with decreased volumes of cargo. A bright spot is that the disruption caused by the pandemic has not affected the longer-term shift towards renewable energy: of the 129 electricity-generation projects tracked in PPI's data,117 were in renewables.
Brazil, China, India, and Mexico retained their positions among countries with the top five investment commitments, with Brazil moving to first place, at $7.7 billion. Bangladesh is a new entrant to the top five, with financial closure of seven projects, including one megaproject. Burundi, the Democratic Republic of Congo, and Togo had the first PPI transactions recorded in the past five years.
Twenty-one percent of all PPI projects received support from development finance institutions through loans, equity, guarantees, insurance, interest rate swaps, and transaction advisory services. This underlines the importance of these actors in providing resources, instruments, and de-risking comfort to investors in developing countries, especially in the most difficult contexts.
Tanzania helpline calls time on child marriage and abuse
Child marriage continues to affect many young girls across Tanzania, in East Africa, but now a series of interventions supported by the UN Population Fund (UNFPA) are allowing children to get the support they need to avoid unwanted and potentially damaging relationships.
It was 3 o'clock on a Friday afternoon when Grace*, a counsellor at the National Child Helpline in Tanzania, received a call from a concerned teacher in Msalala, a small town in the remote Shinyanga region in the north-west of the East African country.
One of her brightest students Eliza*, aged 13, had not gone to school that day following worrying rumours that her parents intended to marry her off. She learned that they had accepted a payment in the form of a bride dowry from the family of the intended groom. The man chosen for Eliza was at 35-years-old, more than 22 years her senior.
On a recent two-day visit to Tanzania, UNFPA's Executive Director, Dr. Natalia Kanem, met with counsellors at the National Child Helpline, in the commercial capital, Dar es Salaam. The helpline is run by C-Sema, a national NGO, in collaboration with the Government.
The #116 toll-free service, available across all mobile networks in Tanzania mainland and Zanzibar, responds to around 3,500 calls a day from women and children who are at risk of violence, and from family and community members who report abuses.
The helpline has reported an increase in calls during the COVID pandemic as school closures made children more vulnerable to abuse and exploitation.
Trained volunteer counsellors like Grace give women and young people support, 24 hours a day, seven days a week. The counsellors also liaise with support networks and protection systems in the callers' locality to provide further assistance.
Eliza's story has a happy ending. As a result of Grace's coordination with local government authorities and district social welfare officers in Msalala, officers from the Police Gender and Children's Desk visited Eliza's parents and the marriage did not take place.
A whole-of-community effort
Dr. Kanem expressed gratitude to C-Sema and counsellors for their dedication to advancing gender equality and the health, rights and well-being of women and young people, including through the use of digital platforms and new technologies.
Despite progress and the commitment by the Government to tackle gender inequalities and discrimination, as articulated in the Five-year National Plans of Action to End Violence Against Women and Children, violence remains a daily reality for many women and adolescent girls.
UNFPA Tanzania is supporting efforts to eradicate gender-based violence and to strengthen protection systems across the country In addition to supporting the National Child Helpline, it is also working with police officers who staff specialized gender and children's investigation units which meet the needs of women and girls, and other one-stop support services that provide holistic care all in one place to ensure that victims of abuse do not have to go from one place to another to get medical care, psychosocial support or legal assistance.
Community centres, where women support each other and take the lead in ending violence in their communities, have also been set up.
Empowering men and boys as agents of change
Efforts to end violence are not only focused on empowering women and girls. Men and boys, and traditional and community leaders, are also included in conversations in recognition of their role and contribution to gender equality. Through extensive community outreach, UNFPA's partners are encouraging discussions around harmful stereotypes of masculinity and positive ways to support the rights of women and girls.
Engaging men in holding other men accountable is critical to creating the basis for greater equality and they must not be left out or left behind, stressed Dr Kanem. "Every girl and boy should be valued and should be taught that the expression of their right and empowerment should not be centred on overpowering others."
Supporting government-led efforts
During her visit to Tanzania, Dr. Kanem met with the country's first female President, Samia Suluhu Hassan, who expressed Tanzania's commitment to eliminate preventable maternal and child deaths, gender-based violence and harmful practices, including female genital mutilation.
Dr. Kanem commended the government's leadership and reaffirmed UNFPA's support to Tanzania to realize development targets and stronger, more inclusive socioeconomic growth with the goal of leaving no one behind.
*name changed to protect identity.
Myanmar coup: 'No sign' of end to brutal crackdown on all fronts
One hundred days since the Myanmar military seized power, the "brutal" repression of protesters has continued, despite all international efforts to end the violence, the UN rights office (OHCHR) said on Tuesday.
"The military authorities are showing no sign of letting up in their brutal crackdown on opponents in a bid to consolidate their hold on power", spokesperson Rupert Colville told journalists at a media briefing.
According to credible reports, as of 10 May, at least 782 people have been killed as security forces used unnecessary, disproportionate and lethal force, to suppress demonstrations and other forms of public participation, since the military coup on 1 February.
"While much of the world's attention has been on the number of peaceful protesters and bystanders killed by the security forces, the authorities continue to commit other gross human rights violations against the people of Myanmar", added Mr. Colville.
The OHCHR spokesperson called for greater international involvement to prevent the human rights situation there from deteriorating further.
In particular, he urged the Association of Southeast Asian Nations (ASEAN) to "react quickly and to intensify its actions" to ensure Myanmar's military leadership adheres to the commitments it made in the five-point plan agreed at the regional bloc's meeting of leaders on 24 April, in Jakarta.
The five-point consensus agreed to an immediate cessation of violence in Myanmar and that dialogue should be held among all parties to seek a peaceful solution in the interests of the people.
'Daily raids' on homes and offices
Mr. Colville went on to note that there are daily raids on private homes and offices, with more than 3,740 people currently in detention, including many in situations that may amount to enforced disappearances.
"Of those in custody, the vast majority have not been brought before a judge, while most of the 86 people prosecuted thus far have been tried in secret, with limited or no access to any form of legal counsel", he said.
"Military tribunals and courts martial have been established in several townships in which martial law was declared. At least 25 individuals have received the death sentence to date – some 20 of whom were tried in absentia."
Military 'taking relatives'
Over the past month, the military leadership has issued more than 1,561 arrest warrants against civil society activists, trade unionists, journalists, academics, public personalities and online voices, driving the vast majority of them underground.
"To intensify pressure, the military authorities have resorted to taking relatives of wanted people into custody to force them to turn themselves in to the police", Mr. Colville said, adding that there is also increasing pressure on civil servants to go back to work.
In recent weeks, more than 3,000 civil servants – nearly 70 per cent women – have been dismissed, removed, or suspended by the coup leadership. Those suspended also include 990 university professors, researchers and assistants.
In addition, there are reports that up to 11,000 more workers in the education sector were suspended on Monday.
'Deeply concerned' for those fleeing persecution
The OHCHR spokesperson also voiced "deep concerns" for the people fleeing persecution, especially human rights defenders and journalists.
According to the UN refugee agency (UNHCR), several hundred people from Myanmar have crossed into Thailand and India in recent weeks.
The people seeking safety outside Myanmar must receive such protection and support from Myanmar's neighbours, Mr. Colville urged, adding that while it can take time to decide whether an individual fleeing the country is a refugee or not, "at the very least they should be treated as an asylum seeker and not forced to go back".
"This is particularly important for people with jobs as sensitive as journalists and those active in the civil disobedience movement, opposing the Tatmadaw (Myanmar's military)."