A New Ecosystem of Leaders: 40 Social Innovators Driving Change and Transforming Society in 2019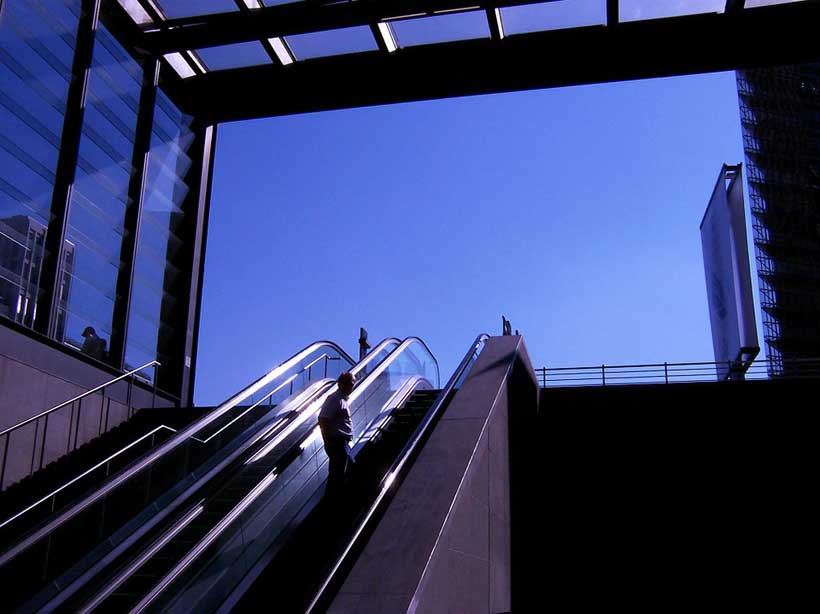 The Schwab Foundation for Social Entrepreneurship today announced 40 awardees for social innovation in 2019. The list includes start-up founders and chief executive officers, multinational and regional business leaders, government leaders and recognized experts who are working to address social and environmental issues with innovations in areas ranging from water purification to financial inclusion to combatting hate.
For more than 20 years, the Schwab Foundation has recognized social entrepreneurs as a new breed of leader – values-driven, inclusive, compassionate and entrepreneurial, developing new sustainable models for business, human development and environmental initiatives – and embedded them in the platforms of the World Economic Forum.
Now in its third decade, the Schwab Foundation has introduced three new award categories along with the established category of Social Entrepreneur of the Year: Public Social Intrapreneur, Corporate Social Intrapreneur and Social Innovation Thought Leader. These new categories recognize and support an ecosystem of social innovation to accelerate the world's collective progress.
The awardees were selected by Schwab Foundation board members in recognition of their innovative approach and potential for global impact. These members of the board include Helle Thorning-Schmidt, Prime Minister of Denmark (2011-2015); and social innovation expert Johanna Mair, Professor of Organization, Strategy and Leadership at the Hertie School of Governance in Germany.
"Social entrepreneurs are no longer working in isolation – the Schwab Foundation recognizes the champions of social innovation in the social sector, but also in business, government and academia. We see social innovation as an ecosystem of pioneering actors with a common purpose," said Hilde Schwab, Co-Founder and Chairperson of the Schwab Foundation for Social Entrepreneurship. "We have introduced the new award categories based on the multistakeholder model of the World Economic Forum as we endeavour for this dynamic community to build platforms for greater and more sustained change."
"The 2019 Schwab Foundation awardees represent a new ecosystem of leaders who are driving change and shifting organizations and systems towards a more just, inclusive, sustainable future," said François Bonnici, Head of the Schwab Foundation for Social Entrepreneurship. "Not only do they demonstrate alternative models that better serve our society and planet, but they also show that mobilizing and transforming society is possible by instilling innovation into the levers of policy, finance, and research for greater inclusion and sustainability."
The 2019 awardees are:
Social Entrepreneurs
Founders or chief executive officers who solve a social or environmental problem, with a focus on low-income, marginalized or vulnerable populations
Jalil Allabadi (Jordan), Chief Executive Officer, Altibbi. He created a digital health platform on awareness, information and advice for the MENA region, reaching more than 200 million users.
Mehrdad Baghai (Australia), Co-Founder, Chairman and Chief Executive Officer, High Resolves. This enterprise combats hate with education through immersive learning experiences that have engaged more than 300,000 students in Australia alone, and continues to expand globally.
Sanjay Bhatnagar (India), Chief Executive Officer, WaterHealth International. Using commercially available water purification technologies, remote monitoring and smart card systems, WaterHealth International provides affordable, safe drinking water to nearly 450 underserved communities.
Alex Eaton (USA), Chief Executive Officer, Co-Founder, Sistema.bio. This clean energy and fertilizer company for smallholder famers has reached more than 36,000 people, more than half of whom are below the global extreme poverty line; and treated over 100 million tonnes of organic waste.
Mostafa Farahat (Egypt), Chief Executive Officer and Co-Founder, Nafham. Farahat co-founded an online educational video platform for students that uses the power of the crowd to simplify and explain curriculum lessons through short videos.
Roberta Faria (Brazil) and Rodrigo Pipponzi (Brazil), Co-Founders, Editora Mol. They created a social impact publisher that develops printed materials – magazines, books, calendars, guides – at below-market prices, and directs parts of its revenue to social organizations in Brazil.
Phillip Goff (USA), Co-Founder and President, Center for Policing Equity. He founded the Center for Policing Equity to serve as a bridge between police departments and communities to alleviate problems of race and policing, resulting in 25% fewer arrests and 33% fewer use-of-force incidents.
Prema Gopalan (India), Director, Swayam Shikshan Prayog. Gopalan promotes women's economic and social empowerment as entrepreneurs and leaders for sustainable community development, helping 145,000 women succeed in remote or ailing markets.
Lisa McLaughlin (USA), Chief Executive Officer, and Robin McIntosh (USA), Co-Founder and Co-Chief Executive Officer, Workit Health. Under their leadership, Workit Health provides online opioid addiction treatments, helping more than 1,300 opioid use disorder patients in two years.
Enyonam Nthabiseng Mosia (South Africa), Co-Founder and Chief Marketing and Customer Experience Officer, Eric Silverman (USA), Co-Founder and Chief Operating officer, and Alexandre Tourre (France), Co-Founder and Chief Executive Officer, Easy Solar. This innovative pay-as-you-go solar distribution company in West Africa makes energy affordable for the underserved.
Kennedy Njoroge (Kenya), Co-Founder and Co-Chief Executive Officer, Cellulant. This enterprise provides mobile payments and digital commerce, impacting 17 million unbanked farmers in sub-Saharan Africa.
Christopher John Ralph Sheldrick (United Kingdom), Chief Executive Officer, what3words. what3words is a global address system that divides the world into a grid of 3m x 3m squares, each allocated with a fixed and unique three-word address. It has also been adopted by NGOs, aid organizations, emergency services, delivery companies and governments to improve business efficiencies, drive growth and save lives
Joseph Thompson (Ireland), Chief Executive Officer and Co-Founder, AID:Tech. Thompson leads AID:Tech in deploying blockchain technology to deliver international aid, helping more than 70,000 clients.
Hla Hla Win (Myanmar), Chief Executive Officer and Founder, 360Ed. This enterprise transforms outdated 40-year-old textbooks into animated and colourful learning materials, impacting about 35,000 people in 2018.
Corporate Social Intrapreneurs
Leaders within multinational or regional companies who drive the development of new products, initiatives, services or business models that address societal and environmental challenges
Rob Acker (USA), Chief Executive Officer, Salesforce.org, Salesforce. Acker leads the social enterprise branch of Salesforce, working to make its customer relationship management (CRM) available to the non-profit, education and philanthropy sectors.
Amar Ali (United Kingdom), Chief Executive Officer, Africa Improved Foods (Royal DSM). Africa Improved Foods leverages technology to produce high-quality fortified nutritious foods from grains sourced directly from smallholder farmers.
Khalil Daoud (Lebanon), Chairman and Managing Director, LibanPost. Under Daoud's leadership, LibanPost's refugee initiative has impacted more than 280,000 refugees.
Salah Goss (USA), Head, Mastercard Labs for Financial Inclusion, Mastercard. Goss oversees the development of digital solutions that positively impact low-income households in Africa and other developing markets.
Pranav Kothari (India), Vice-President, Large-Scale Education Programmes (LSEP), Educational Initiatives. Under Kothari's leadership, LSEP products have reached more than 12 million underprivileged students in India and closed bids to expand to 1,000 schools over the next three years.
Harald Nusser (Germany), Head, Novartis Social Business. Nusser and his team support global health through social business models that enable access to medicines against infectious and chronic diseases in lower-income countries. In 2018, NSB reached nearly 25 million patients with medicines and 7.9 million people with health education.
Garance Wattez-Richard (France), Head, Emerging Customers, AXA. Wattez-Richard founded AXA Emerging Customers, a business whose objective is to protect today's and tomorrow's middle class and close the insurance gap across emerging markets.
Public Social Intrapreneurs
Government leaders who harness the power of social innovation social entrepreneurship to create public good through policy, regulation or public initiatives
Ann Branch (Belgium), Head of Unit, European Commission, Branch is responsible for social and inclusive entrepreneurship. She leads work on implementing the European Commission's agenda for social economy and social enterprises, including developing policy and financial instruments to promote social enterprises and enterprise opportunities for underrepresented and vulnerable groups.
Kim In-Sun (South Korea), President, Korea Social Enterprise Promotion Agency. Kim fosters and promotes social enterprises, providing consulting services to improve the business administration, technology, taxation and labour.
Christophe Itier (France), High Commissioner for a Social and Inclusive Economy and for Social Innovation, Ministry for the Ecological and Inclusive Transition of France. Itier coordinates the actions of French ministries to promote the field of social innovation and the social economy.
Geoff Mulgan (United Kingdom), Chief Executive, Nesta. Under Mulgan's leadership, Nesta has launched a range of new initiatives in investment, programmes and research, and implemented new strategies to develop partnerships to promote innovation.
Maryam Uwais (Nigeria), Special Adviser on Social Investments to the Vice-President, National Social Investment and Welfare Programmes. Uwais works to provide affordable and accessible microcredit to microenterprises.
Jonathan Wong (Thailand), Chief of Technology and Innovation, United Nations Economic and Social Commission for Asia and the Pacific (UNESCAP). Wong has spearheaded social innovation and social enterprise in public policy with numerous governments across the Asia-Pacific region.
Social Innovation Thought Leaders
Recognized experts and champions shaping the evolution of social innovation
Julie Battilana (France), Professor of Business Administration, Harvard Kennedy School of Government. As Founder and Chair of the Social Innovation and Change Initiative, she examines the processes by which organizations and individuals initiate and implement changes that diverge from the norm.
Marie Lisa M. Dacanay (Philippines), President, Institute for Social Entrepreneurship in Asia (ISEA). Dacanay has led pioneering work on social entrepreneurship in a developing country context and led research on reducing poverty and women's economic leadership.
Cheryl L. Dorsey (USA), President, Echoing Green. At Echoing Green, Dorsey identifies transformational leaders through its fellowships and other innovative leadership initiatives.
Fadi Ghandour (Jordan and Lebanon), Executive Chairman, Wamda Capital. Ghandour is shifting the entrepreneurship ecosystem in the Middle East and North Africa through Wamda, a funder and start-up incubator.
Filipe Santos (Portugal), Dean, Católica Lisbon School of Business and Economics. His leading work across academia, practice and policy has helped to advance social entrepreneurship in Portugal and Europe.
Peter M. Senge (USA), Senior Lecturer Behavioral and Policy Sciences, MIT-Sloan School of Management. Senge's work focuses on developing extended learning and change communities, particularly on systems thinking.
Christian Seelos (Austria), Director, Global Innovation for Impact Lab, Stanford University. Seelos develops insight that helps organizations make better strategic and operational decisions about innovation, scaling and system change.
Roberto Mangabeira Unger (Brazil), Professor, Harvard Law School. As a philosopher, politician and law professor, Mangabeira Unger's writings span the fields of social theory, philosophy of law, economics, religion, science and philosophy.
Frances Westley (Canada), J.W. McConnell Emeritus Professor of Social Innovation, University of Waterloo. Westley specializes in the areas of social innovation, sustainable development, strategic change, visionary leadership and inter-organizational collaboration.
Xi Jinping Calls for Greater Global Cooperation to Tackle Common Challenges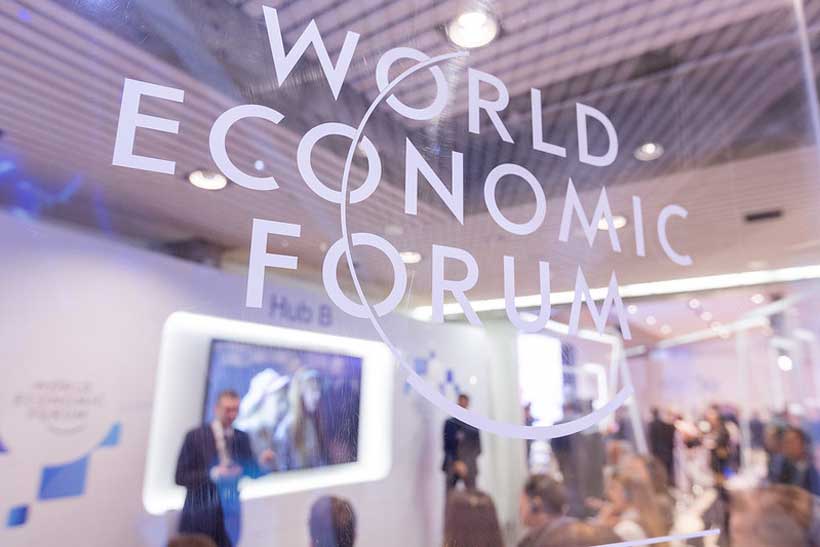 President Xi Jinping of China called for stronger international cooperation in overcoming shared global challenges including defeating COVID-19, revitalizing the economy and addressing climate change, in the opening session of the World Economic Forum's virtual event, the Davos Agenda 2022.
Xi outlined that the international community is still locked in a tenacious battle against what he called "a once-in-a-century pandemic". Calling for greater global cooperation, he said: "The fight against the pandemic is proving to be a protracted one. COVID-19 is resurging with different variants and spreading faster than before. He added that shifting blame will only cause delays in response."
Speaking in a special address to business, government and civil society leaders taking part in the week-long virtual event, he laid out a three-pronged approach to safeguard people's health. First, countries need to strengthen active cooperation on research and development of medicines. Second, leaders need to build multiple lines of defence against the coronavirus. Third, countries need to fully leverage vaccines by ensuring equitable distribution, boosting vaccination rates and closing the global immunization gap.
Xi said that China is doing its part, having already sent more than 2 billion doses of vaccines to more than 120 countries and international organizations, to be closely followed by at least another 1 billion doses.
As the world emerges from the depths of pandemic gloom, Xi cautioned that several risks threaten to derail economic recovery, including disruptions in global supply chains, tight energy supply and rising commodity prices. He said: "If major economies take a U-turn in their monetary policies, there would be serious negative spillovers which will challenge global economic and financial stability."
To fully unleash the vitality of the world economy, he also called for less protectionism, especially on trade. Economic globalization is an unstoppable trend which will not veer off course, he said, despite counter-currents along the way: "We should remove barriers, not erect walls. We should open up, not close off. We should seek integration, not de-couple."
Xi highlighted China's reform path. He pointed out that China's domestic growth in 2021 hovered around a healthy 8% annually, with the country achieving its dual target of high growth with low inflation. Nevertheless, he also said Chinese leaders are aware of the further work necessary to achieve prosperity that benefits all people. "We remain committed to reform and opening up," he said. "A rising tide indeed lifts all boats."
On climate change, the Chinese president said that China stands ready to help the international community realize the UN 2030 agenda for sustainable development and to achieve carbon neutrality in the long term. He outlined that China would honour its word to achieve carbon peaking by 2030 followed by specific industry plans towards carbon neutrality. Xi pointed out that China has the world's biggest carbon market and clean energy capability.
Xi also cautioned that "weaponizing economic, scientific and technological issues will gravely undercut international efforts to tackle common challenges". He said: "Developed countries should take the lead in honouring their emission reductions, deliver on their commitment to financial and technological support and create conditions for developing countries to address climate change," he added.
Klaus Schwab, the World Economic Forum's Founder and Executive Chairman, thanked China for taking an active part in collaborative global efforts to combat shared challenges. "The year 2022 will provide a unique opportunity for global leaders to work jointly towards a more inclusive, more sustainable and more prosperous world," Schwab said. "We must unite despite the different views we hold; ultimately we belong to a single global humanity whose fate is increasingly interconnected."
Surging electricity demand is putting power systems under strain around the world
Global electricity demand surged in 2021, creating strains in major markets, pushing prices to unprecedented levels and driving the power sector's emissions to a record high. Electricity is central to modern life and clean electricity is pivotal to energy transitions, but in the absence of faster structural change in the sector, rising demand over the next three years could result in additional market volatility and continued high emissions, according an IEA report released today.
Driven by the rapid economic rebound, and more extreme weather conditions than in 2020, including a colder than average winter, last year's 6% rise in global electricity demand was the largest in percentage terms since 2010 when the world was recovering from the global financial crisis. In absolute terms, last year's increase of over 1 500 terawatt-hours was the largest ever, according to the January 2022 edition of the IEA's semi-annual Electricity Market Report.
The steep increase in demand outstripped the ability of sources of electricity supply to keep pace in some major markets, with shortages of natural gas and coal leading to volatile prices, demand destruction and negative effects on power generators, retailers and end users, notably in China, Europe and India. Around half of last year's global growth in electricity demand took place in China, where demand grew by an estimated 10%. China and India suffered from power cuts at certain points in the second half of the year because of coal shortages.
"Sharp spikes in electricity prices in recent times have been causing hardship for many households and businesses around the world and risk becoming a driver of social and political tensions," said IEA Executive Director Fatih Birol. "Policy makers should be taking action now to soften the impacts on the most vulnerable and to address the underlying causes. Higher investment in low-carbon energy technologies including renewables, energy efficiency and nuclear power – alongside an expansion of robust and smart electricity grids – can help us get out of today's difficulties."
The IEA's price index for major wholesale electricity markets almost doubled compared with 2020 and was up 64% from the 2016-2020 average. In Europe, average wholesale electricity prices in the fourth quarter of 2021 were more than four times their 2015-2020 average. Besides Europe, there were also sharp price increases in Japan and India, while they were more moderate in the United States where gas supplies were less perturbed.
Electricity produced from renewable sources grew by 6% in 2021, but it was not enough to keep up with galloping demand. Coal-fired generation grew by 9%, serving more than half of the increase in demand and reaching a new all-time peak as high natural gas prices led to gas-to-coal switching. Gas-fired generation grew by 2%, while nuclear increased by 3.5%, almost reaching its 2019 levels. In total, carbon dioxide (CO2) emissions from power generation rose by 7%, also reaching a record high, after having declined the two previous years.
"Emissions from electricity need to decline by 55% by 2030 to meet our Net Zero Emissions by 2050 Scenario, but in the absence of major policy action from governments, those emissions are set to remain around the same level for the next three years," said Dr Birol. "Not only does this highlight how far off track we currently are from a pathway to net zero emissions by 2050, but it also underscores the massive changes needed for the electricity sector to fulfil its critical role in decarbonising the broader energy system."
For 2022-2024, the report anticipates electricity demand growing 2.7% a year on average, although the Covid-19 pandemic and high energy prices bring some uncertainty to this outlook. Renewables are set to grow by 8% per year on average, serving more than 90% of net demand growth during this period. We expect nuclear-based generation to grow by 1% annually during the same period.
As a consequence of slowing electricity demand growth and significant renewables additions, fossil fuel-based generation is expected to stagnate in the coming years, with coal-fired generation falling slightly as phase-outs and declining competitiveness in the United States and Europe are balanced by growth in markets like China and India. Gas-fired generation is seen growing by around 1% a year.
Competition to Find Solutions to Reduce Overfishing in Coastal Fisheries
The World Bank Coastal Fisheries Initiative – Challenge Fund (CFI-CF) is launching a competition to seek collaborative solutions to reduce overfishing by supporting coordination among fishers and collaboration across seafood value chains. The competition seeks innovative solutions that promote the productive and sustainable use and management of coastal fish stocks in Cabo Verde, Ecuador, Indonesia, and Peru. Both new and established coalitions of fishing and coastal communities, businesses, and/or nonprofit organizations are invited to apply.
Overfishing is among the biggest challenges threatening the health of the world's oceans, the livelihoods of millions living in coastal communities, and the business opportunities of seafood and related industries. Each year, global fisheries lose out on US$83 billion in economic benefits due to overfishing (World Bank "The Sunken Billions Revisited"), a sum that could instead be productively reinvested in people, communities, and economies. Limited coordination among fishers and seafood stakeholders has blocked the development of viable solutions to overfishing, resulting in the continued loss of natural resources and economic benefits.
"The Coastal Fisheries Initiative – Challenge Fund is committed to improving coastal fisheries, which are important sources of food and livelihoods for local communities. This competition is a call to action to bring together all of the actors in the seafood industry to tackle this perennial problem of overfishing," said Mimi Kobayashi, Senior Environmental Economist at the World Bank and team leader of the CFI-CF. "Although this issue remains challenging, we are confident that we will receive some innovative and game-changing solutions."
This competition aims to mobilize the collective power of fisheries and seafood stakeholders to design and implement solutions that systematically reduce overfishing in a self-sustained way by effectively engaging stakeholders. Solutions should address the restoration of already degraded fish stocks, while protecting people who are impacted when fishing is reduced.
Eligible applicants will receive mentoring and coaching support to improve their approaches and then can re-apply to increase their chances of winning.
One winner and one runner up will be selected in Cabo Verde, Ecuador, Indonesia, and Peru and announced at a virtual Knowledge Sharing Event in Spring 2022. Winners and runners up will participate in a week-long series of virtual events designed to share knowledge and experience in advancing productive and sustainable coastal fisheries. They will also receive dissemination support from the World Bank and acceleration services to improve and implement their solutions from competition partners.
The CFI-CF project is part of the Coastal Fisheries Initiative (CFI), a collaborative, global effort funded by the Global Environment Facility (GEF) and led by FAO.