A New Ecosystem of Leaders: 40 Social Innovators Driving Change and Transforming Society in 2019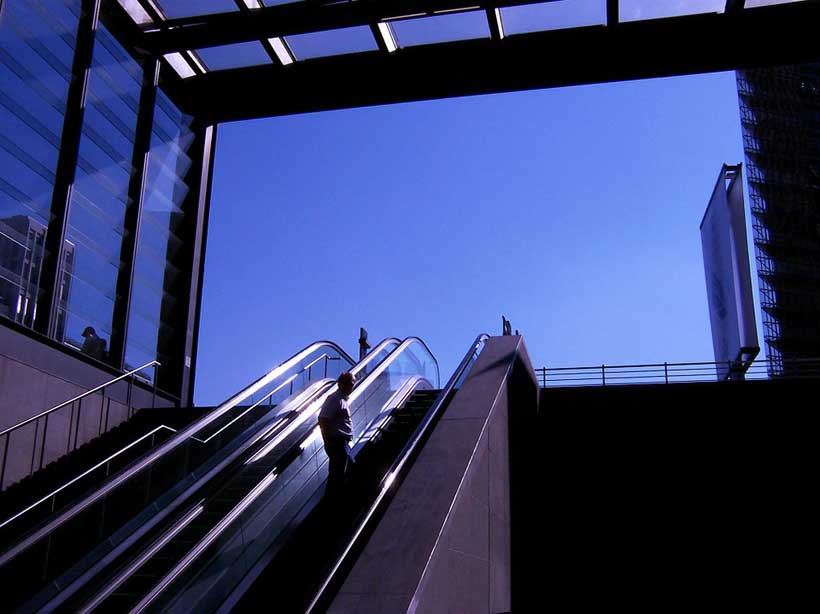 The Schwab Foundation for Social Entrepreneurship today announced 40 awardees for social innovation in 2019. The list includes start-up founders and chief executive officers, multinational and regional business leaders, government leaders and recognized experts who are working to address social and environmental issues with innovations in areas ranging from water purification to financial inclusion to combatting hate.
For more than 20 years, the Schwab Foundation has recognized social entrepreneurs as a new breed of leader – values-driven, inclusive, compassionate and entrepreneurial, developing new sustainable models for business, human development and environmental initiatives – and embedded them in the platforms of the World Economic Forum.
Now in its third decade, the Schwab Foundation has introduced three new award categories along with the established category of Social Entrepreneur of the Year: Public Social Intrapreneur, Corporate Social Intrapreneur and Social Innovation Thought Leader. These new categories recognize and support an ecosystem of social innovation to accelerate the world's collective progress.
The awardees were selected by Schwab Foundation board members in recognition of their innovative approach and potential for global impact. These members of the board include Helle Thorning-Schmidt, Prime Minister of Denmark (2011-2015); and social innovation expert Johanna Mair, Professor of Organization, Strategy and Leadership at the Hertie School of Governance in Germany.
"Social entrepreneurs are no longer working in isolation – the Schwab Foundation recognizes the champions of social innovation in the social sector, but also in business, government and academia. We see social innovation as an ecosystem of pioneering actors with a common purpose," said Hilde Schwab, Co-Founder and Chairperson of the Schwab Foundation for Social Entrepreneurship. "We have introduced the new award categories based on the multistakeholder model of the World Economic Forum as we endeavour for this dynamic community to build platforms for greater and more sustained change."
"The 2019 Schwab Foundation awardees represent a new ecosystem of leaders who are driving change and shifting organizations and systems towards a more just, inclusive, sustainable future," said François Bonnici, Head of the Schwab Foundation for Social Entrepreneurship. "Not only do they demonstrate alternative models that better serve our society and planet, but they also show that mobilizing and transforming society is possible by instilling innovation into the levers of policy, finance, and research for greater inclusion and sustainability."
The 2019 awardees are:
Social Entrepreneurs
Founders or chief executive officers who solve a social or environmental problem, with a focus on low-income, marginalized or vulnerable populations
Jalil Allabadi (Jordan), Chief Executive Officer, Altibbi. He created a digital health platform on awareness, information and advice for the MENA region, reaching more than 200 million users.
Mehrdad Baghai (Australia), Co-Founder, Chairman and Chief Executive Officer, High Resolves. This enterprise combats hate with education through immersive learning experiences that have engaged more than 300,000 students in Australia alone, and continues to expand globally.
Sanjay Bhatnagar (India), Chief Executive Officer, WaterHealth International. Using commercially available water purification technologies, remote monitoring and smart card systems, WaterHealth International provides affordable, safe drinking water to nearly 450 underserved communities.
Alex Eaton (USA), Chief Executive Officer, Co-Founder, Sistema.bio. This clean energy and fertilizer company for smallholder famers has reached more than 36,000 people, more than half of whom are below the global extreme poverty line; and treated over 100 million tonnes of organic waste.
Mostafa Farahat (Egypt), Chief Executive Officer and Co-Founder, Nafham. Farahat co-founded an online educational video platform for students that uses the power of the crowd to simplify and explain curriculum lessons through short videos.
Roberta Faria (Brazil) and Rodrigo Pipponzi (Brazil), Co-Founders, Editora Mol. They created a social impact publisher that develops printed materials – magazines, books, calendars, guides – at below-market prices, and directs parts of its revenue to social organizations in Brazil.
Phillip Goff (USA), Co-Founder and President, Center for Policing Equity. He founded the Center for Policing Equity to serve as a bridge between police departments and communities to alleviate problems of race and policing, resulting in 25% fewer arrests and 33% fewer use-of-force incidents.
Prema Gopalan (India), Director, Swayam Shikshan Prayog. Gopalan promotes women's economic and social empowerment as entrepreneurs and leaders for sustainable community development, helping 145,000 women succeed in remote or ailing markets.
Lisa McLaughlin (USA), Chief Executive Officer, and Robin McIntosh (USA), Co-Founder and Co-Chief Executive Officer, Workit Health. Under their leadership, Workit Health provides online opioid addiction treatments, helping more than 1,300 opioid use disorder patients in two years.
Enyonam Nthabiseng Mosia (South Africa), Co-Founder and Chief Marketing and Customer Experience Officer, Eric Silverman (USA), Co-Founder and Chief Operating officer, and Alexandre Tourre (France), Co-Founder and Chief Executive Officer, Easy Solar. This innovative pay-as-you-go solar distribution company in West Africa makes energy affordable for the underserved.
Kennedy Njoroge (Kenya), Co-Founder and Co-Chief Executive Officer, Cellulant. This enterprise provides mobile payments and digital commerce, impacting 17 million unbanked farmers in sub-Saharan Africa.
Christopher John Ralph Sheldrick (United Kingdom), Chief Executive Officer, what3words. what3words is a global address system that divides the world into a grid of 3m x 3m squares, each allocated with a fixed and unique three-word address. It has also been adopted by NGOs, aid organizations, emergency services, delivery companies and governments to improve business efficiencies, drive growth and save lives
Joseph Thompson (Ireland), Chief Executive Officer and Co-Founder, AID:Tech. Thompson leads AID:Tech in deploying blockchain technology to deliver international aid, helping more than 70,000 clients.
Hla Hla Win (Myanmar), Chief Executive Officer and Founder, 360Ed. This enterprise transforms outdated 40-year-old textbooks into animated and colourful learning materials, impacting about 35,000 people in 2018.
Corporate Social Intrapreneurs
Leaders within multinational or regional companies who drive the development of new products, initiatives, services or business models that address societal and environmental challenges
Rob Acker (USA), Chief Executive Officer, Salesforce.org, Salesforce. Acker leads the social enterprise branch of Salesforce, working to make its customer relationship management (CRM) available to the non-profit, education and philanthropy sectors.
Amar Ali (United Kingdom), Chief Executive Officer, Africa Improved Foods (Royal DSM). Africa Improved Foods leverages technology to produce high-quality fortified nutritious foods from grains sourced directly from smallholder farmers.
Khalil Daoud (Lebanon), Chairman and Managing Director, LibanPost. Under Daoud's leadership, LibanPost's refugee initiative has impacted more than 280,000 refugees.
Salah Goss (USA), Head, Mastercard Labs for Financial Inclusion, Mastercard. Goss oversees the development of digital solutions that positively impact low-income households in Africa and other developing markets.
Pranav Kothari (India), Vice-President, Large-Scale Education Programmes (LSEP), Educational Initiatives. Under Kothari's leadership, LSEP products have reached more than 12 million underprivileged students in India and closed bids to expand to 1,000 schools over the next three years.
Harald Nusser (Germany), Head, Novartis Social Business. Nusser and his team support global health through social business models that enable access to medicines against infectious and chronic diseases in lower-income countries. In 2018, NSB reached nearly 25 million patients with medicines and 7.9 million people with health education.
Garance Wattez-Richard (France), Head, Emerging Customers, AXA. Wattez-Richard founded AXA Emerging Customers, a business whose objective is to protect today's and tomorrow's middle class and close the insurance gap across emerging markets.
Public Social Intrapreneurs
Government leaders who harness the power of social innovation social entrepreneurship to create public good through policy, regulation or public initiatives
Ann Branch (Belgium), Head of Unit, European Commission, Branch is responsible for social and inclusive entrepreneurship. She leads work on implementing the European Commission's agenda for social economy and social enterprises, including developing policy and financial instruments to promote social enterprises and enterprise opportunities for underrepresented and vulnerable groups.
Kim In-Sun (South Korea), President, Korea Social Enterprise Promotion Agency. Kim fosters and promotes social enterprises, providing consulting services to improve the business administration, technology, taxation and labour.
Christophe Itier (France), High Commissioner for a Social and Inclusive Economy and for Social Innovation, Ministry for the Ecological and Inclusive Transition of France. Itier coordinates the actions of French ministries to promote the field of social innovation and the social economy.
Geoff Mulgan (United Kingdom), Chief Executive, Nesta. Under Mulgan's leadership, Nesta has launched a range of new initiatives in investment, programmes and research, and implemented new strategies to develop partnerships to promote innovation.
Maryam Uwais (Nigeria), Special Adviser on Social Investments to the Vice-President, National Social Investment and Welfare Programmes. Uwais works to provide affordable and accessible microcredit to microenterprises.
Jonathan Wong (Thailand), Chief of Technology and Innovation, United Nations Economic and Social Commission for Asia and the Pacific (UNESCAP). Wong has spearheaded social innovation and social enterprise in public policy with numerous governments across the Asia-Pacific region.
Social Innovation Thought Leaders
Recognized experts and champions shaping the evolution of social innovation
Julie Battilana (France), Professor of Business Administration, Harvard Kennedy School of Government. As Founder and Chair of the Social Innovation and Change Initiative, she examines the processes by which organizations and individuals initiate and implement changes that diverge from the norm.
Marie Lisa M. Dacanay (Philippines), President, Institute for Social Entrepreneurship in Asia (ISEA). Dacanay has led pioneering work on social entrepreneurship in a developing country context and led research on reducing poverty and women's economic leadership.
Cheryl L. Dorsey (USA), President, Echoing Green. At Echoing Green, Dorsey identifies transformational leaders through its fellowships and other innovative leadership initiatives.
Fadi Ghandour (Jordan and Lebanon), Executive Chairman, Wamda Capital. Ghandour is shifting the entrepreneurship ecosystem in the Middle East and North Africa through Wamda, a funder and start-up incubator.
Filipe Santos (Portugal), Dean, Católica Lisbon School of Business and Economics. His leading work across academia, practice and policy has helped to advance social entrepreneurship in Portugal and Europe.
Peter M. Senge (USA), Senior Lecturer Behavioral and Policy Sciences, MIT-Sloan School of Management. Senge's work focuses on developing extended learning and change communities, particularly on systems thinking.
Christian Seelos (Austria), Director, Global Innovation for Impact Lab, Stanford University. Seelos develops insight that helps organizations make better strategic and operational decisions about innovation, scaling and system change.
Roberto Mangabeira Unger (Brazil), Professor, Harvard Law School. As a philosopher, politician and law professor, Mangabeira Unger's writings span the fields of social theory, philosophy of law, economics, religion, science and philosophy.
Frances Westley (Canada), J.W. McConnell Emeritus Professor of Social Innovation, University of Waterloo. Westley specializes in the areas of social innovation, sustainable development, strategic change, visionary leadership and inter-organizational collaboration.
Coronavirus: Commission reaches first agreement on a potential vaccine
Today, the European Commission has reached a first agreement with the pharmaceutical company AstraZeneca to purchase a potential vaccine against COVID-19 as well as to donate to lower and middle income countries or re-direct to other European countries. This is following the positive steps regarding the conclusion of exploratory talks with Sanofi-GSK announced on 31 July and with Johnson & Johnson on 13 August. Once the vaccine has proven to be safe and effective against COVID-19, the Commission now has agreed the basis for a contractual framework for the purchase of 300 million doses of the AstraZeneca vaccine, with an option to purchase 100 million more, on behalf of EU Member States. The Commission continues discussing similar agreements with other vaccine manufacturers.
Ursula von der Leyen, President of the European Commission, said: "The European Commission's intense negotiations continue to achieve results. Today's agreement is the first cornerstone in implementing the European Commission's Vaccines Strategy. This strategy will enable us to provide future vaccines to Europeans, as well as our partners elsewhere in the world."
Stella Kyriakides, Commissioner for Health and Food Safety, said: "Today, after weeks of negotiations, we have the first EU advance purchase agreement for a vaccine candidate. I would like to thank AstraZeneca for its constructive engagement on this important agreement for our citizens. We will continue to work tirelessly to bring more candidates into a broad EU vaccines portfolio. A safe and effective vaccine remains the surest exit strategy to protect our citizens and the rest of the world from the coronavirus."
The agreement approved today will be financed with the Emergency Support Instrument, which has funds dedicated to the creation of a portfolio of potential vaccines with different profiles and produced by different companies.
AstraZeneca's vaccine candidate is already in large-scale Phase II/III Clinical Trials after promising results in Phase I/II concerning safety and immunogenicity.
The decision to support the vaccine proposed by AstraZeneca is based on a sound scientific approach and the technology used (a non-replicative recombinant chimpanzee adenovirus-based vaccine ChAdOx1), speed at delivery at scale, cost, risk sharing, liability and the production capacity able to supply the whole of the EU, among others.
The regulatory processes will be flexible but remain robust. Together with the Member States and the European Medicines Agency, the Commission will use existing flexibilities in the EU's regulatory framework to accelerate the authorisation and availability of successful vaccines against COVID-19. This includes an accelerated procedure for authorisation and flexibility in relation to labelling and packaging.
Background
The European Commission presented on 17 June a European strategy to accelerate the development, manufacturing and deployment of effective and safe vaccines against COVID-19. In return for the right to buy a specified number of vaccine doses in a given timeframe, the Commission would finance part of the upfront costs faced by vaccines producers in the form of Advance Purchase Agreements. Funding provided would be considered as a down-payment on the vaccines that will actually be purchased by Member States.
Since the high cost and high failure rate make investing in a COVID-19 vaccine a high-risk decision for vaccine developers, these agreement will therefore allow investments to be made that otherwise would simply probably not happen.
The European Commission is also committed to ensuring that everyone who needs a vaccine gets it, anywhere in the world and not only at home. No one will be safe until everyone is safe. This is why it has raised almost €16 billion since 4 May 2020 under the Coronavirus Global Response, the global action for universal access to tests, treatments and vaccines against coronavirus and for the global recovery.
Millions 'on the edge' in DR Congo, now in even greater danger of tipping over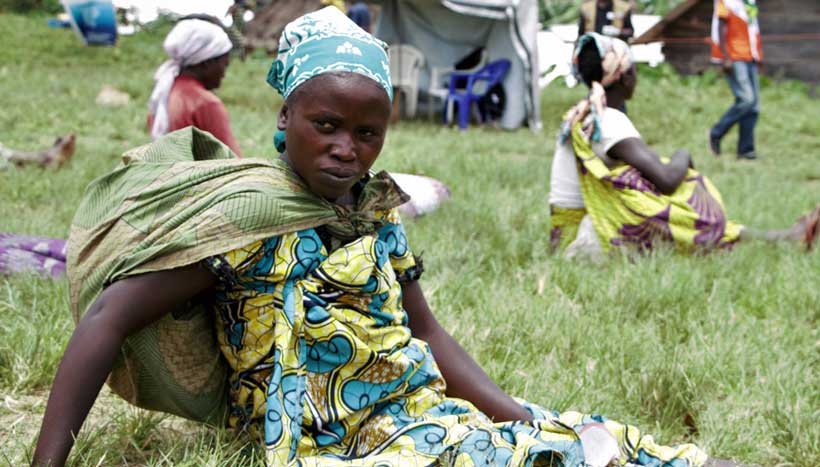 Millions of lives could be lost to hunger in the Democratic Republic of the Congo (DRC), amid escalating conflict and worsening COVID-19 transmission, the UN emergency food relief agency has warned, urging the international community to step up support for the African nation.
According to the World Food Programme (WFP), latest national data shows that about four in ten people in the DRC are food insecure, with some 15.6 million suffering "crisis" or "emergency" levels of hunger.
"So many Congolese are on the edge, and in even greater danger now of being tipped over the edge", said Claude Jibidar, the head of WFP operations in the country.
"The world just can't let that happen, worried though it understandably is about the huge toll COVID-19 is taking on lives and livelihoods elsewhere."
Crisis in every direction
Outbreaks of diseases, violence, and fears of a poor harvest, are worsening an already alarming situation.
Malnutrition is particularly pervasive in the east of the country, where decades of brutal conflict has forced millions from their homes – many of them numerous times. In the first half of 2020, almost a million people were uprooted from their homes due to new violence.
Displaced persons across the DRC – numbering more than five million – live in makeshift camps and urban areas with poor sanitation and healthcare, making them especially susceptible to COVID-19.
Adding to this are killer diseases, malaria and cholera, exacerbating the hunger challenge. A new large-scale outbreak of measles in the central Kasai region has significantly increased the risk of fatalities among malnourished children.
The dire health situation is compounded by successive outbreaks of Ebola Virus Disease (EVD). By the time the DRC's tenth and biggest Ebola epidemic ended in June, having claimed almost 2,300 lives in the east over two years, the eleventh had erupted in the northwest, and continues to spread.
Resources urgently needed
Against this bleak picture, UN agencies, including the WFP have been working to provide life-saving assistance across the nation.
On its part, WFP need another $172 million to be able to fully implement its emergency operation in the country over the next six months. With enough resources, it aims to reach 8.6 million people this year– including almost a million of those hit hardest by the pandemic – up from a record 6.9 million reached in 2019.
However, without the necessary funding, food rations and cash assistance will have to be cut, then the number of people being helped, warned the UN agency.
"Interventions to treat and prevent acute malnutrition – which afflicts 3.4 million Congolese children – are at immediate risk", it said.
Coronavirus and schools: Access to handwashing facilities key for safe reopening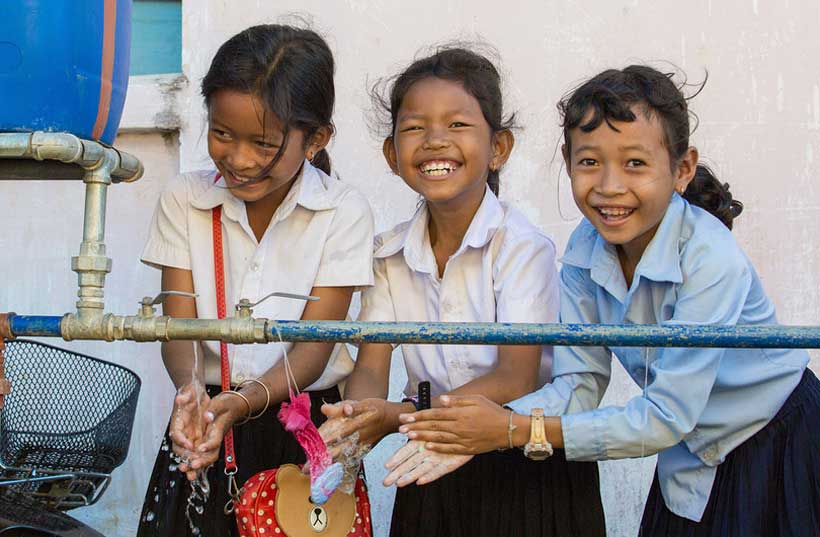 Nearly 820 million children worldwide do not have basic handwashing facilities at school, putting them at increased risk of COVID-19 and other transmittable diseases, according to a report published on Thursday by the World Health Organization (WHO) and the UN Children's Fund, UNICEF.
"Access to water, sanitation and hygiene services is essential for effective infection prevention and control in all settings, including schools", said Tedros Adhanom Ghebreyesus, the WHO Director-General.
"It must be a major focus of government strategies for the safe reopening and operation of schools during the ongoing COVID-19 global pandemic."
Historic disruption to education
COVID-19 has created the largest disruption to education ever recorded, affecting nearly 1.6 billion students in more than 190 countries, according to UN data.
The study found that last year, 43 per cent of schools globally lacked access to basic handwashing with soap and water: a key condition for schools to be able to operate safely in the midst of the pandemic.
Of the roughly 818 million children worldwide who lack basic handwashing facilities at school, more than one third are in sub-Saharan Africa.
In the 60 countries at highest risk of health and humanitarian crises due to the virus, three-quarters of children lacked the basic ability to wash their hands at school at the start of the outbreak, while half lacked basic water service.
Balancing act for governments
The report stressed that governments seeking to control coronavirus spread must balance the need for implementing public health measures against the social and economic impacts of lockdown measures.
The partners said evidence of the negative impacts of prolonged school closures on children has been well documented.
"Global school closures since the onset of the COVID-19 pandemic have presented an unprecedented challenge to children's education and wellbeing", said Henrietta Fore, UNICEF Executive Director. "We must prioritize children's learning. This means making sure that schools are safe to reopen – including with access to hand hygiene, clean drinking water and safe sanitation."
Solutions for safe return
The report identifies resources for COVID-19 prevention and control in schools, including 10 immediate actions and safety checklists.
It builds on guidelines on the safe reopening of schools issued in April by UNICEF and partners, geared towards national and local authorities.
The guidelines include several protocols on hygiene measures, use of personal protective equipment, cleaning and disinfection, as well as providing access to clean water, handwashing stations with soap, and safe toilets.
UNICEF and WHO underlined their commitment to achieving equitable access to adequate water, sanitation and hygience services worldwide, including through the Hand Hygiene for All initiative that supports vulnerable communities.