A New Ecosystem of Leaders: 40 Social Innovators Driving Change and Transforming Society in 2019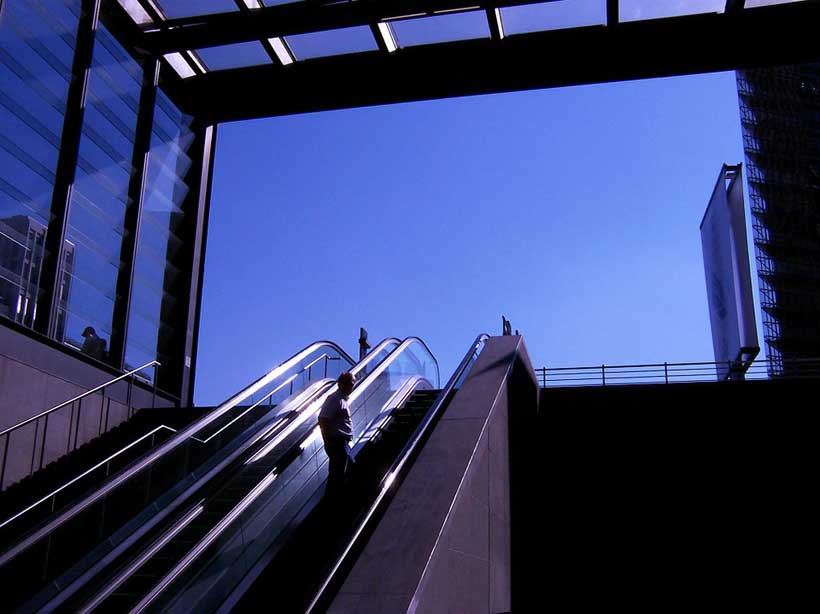 The Schwab Foundation for Social Entrepreneurship today announced 40 awardees for social innovation in 2019. The list includes start-up founders and chief executive officers, multinational and regional business leaders, government leaders and recognized experts who are working to address social and environmental issues with innovations in areas ranging from water purification to financial inclusion to combatting hate.
For more than 20 years, the Schwab Foundation has recognized social entrepreneurs as a new breed of leader – values-driven, inclusive, compassionate and entrepreneurial, developing new sustainable models for business, human development and environmental initiatives – and embedded them in the platforms of the World Economic Forum.
Now in its third decade, the Schwab Foundation has introduced three new award categories along with the established category of Social Entrepreneur of the Year: Public Social Intrapreneur, Corporate Social Intrapreneur and Social Innovation Thought Leader. These new categories recognize and support an ecosystem of social innovation to accelerate the world's collective progress.
The awardees were selected by Schwab Foundation board members in recognition of their innovative approach and potential for global impact. These members of the board include Helle Thorning-Schmidt, Prime Minister of Denmark (2011-2015); and social innovation expert Johanna Mair, Professor of Organization, Strategy and Leadership at the Hertie School of Governance in Germany.
"Social entrepreneurs are no longer working in isolation – the Schwab Foundation recognizes the champions of social innovation in the social sector, but also in business, government and academia. We see social innovation as an ecosystem of pioneering actors with a common purpose," said Hilde Schwab, Co-Founder and Chairperson of the Schwab Foundation for Social Entrepreneurship. "We have introduced the new award categories based on the multistakeholder model of the World Economic Forum as we endeavour for this dynamic community to build platforms for greater and more sustained change."
"The 2019 Schwab Foundation awardees represent a new ecosystem of leaders who are driving change and shifting organizations and systems towards a more just, inclusive, sustainable future," said François Bonnici, Head of the Schwab Foundation for Social Entrepreneurship. "Not only do they demonstrate alternative models that better serve our society and planet, but they also show that mobilizing and transforming society is possible by instilling innovation into the levers of policy, finance, and research for greater inclusion and sustainability."
The 2019 awardees are:
Social Entrepreneurs
Founders or chief executive officers who solve a social or environmental problem, with a focus on low-income, marginalized or vulnerable populations
Jalil Allabadi (Jordan), Chief Executive Officer, Altibbi. He created a digital health platform on awareness, information and advice for the MENA region, reaching more than 200 million users.
Mehrdad Baghai (Australia), Co-Founder, Chairman and Chief Executive Officer, High Resolves. This enterprise combats hate with education through immersive learning experiences that have engaged more than 300,000 students in Australia alone, and continues to expand globally.
Sanjay Bhatnagar (India), Chief Executive Officer, WaterHealth International. Using commercially available water purification technologies, remote monitoring and smart card systems, WaterHealth International provides affordable, safe drinking water to nearly 450 underserved communities.
Alex Eaton (USA), Chief Executive Officer, Co-Founder, Sistema.bio. This clean energy and fertilizer company for smallholder famers has reached more than 36,000 people, more than half of whom are below the global extreme poverty line; and treated over 100 million tonnes of organic waste.
Mostafa Farahat (Egypt), Chief Executive Officer and Co-Founder, Nafham. Farahat co-founded an online educational video platform for students that uses the power of the crowd to simplify and explain curriculum lessons through short videos.
Roberta Faria (Brazil) and Rodrigo Pipponzi (Brazil), Co-Founders, Editora Mol. They created a social impact publisher that develops printed materials – magazines, books, calendars, guides – at below-market prices, and directs parts of its revenue to social organizations in Brazil.
Phillip Goff (USA), Co-Founder and President, Center for Policing Equity. He founded the Center for Policing Equity to serve as a bridge between police departments and communities to alleviate problems of race and policing, resulting in 25% fewer arrests and 33% fewer use-of-force incidents.
Prema Gopalan (India), Director, Swayam Shikshan Prayog. Gopalan promotes women's economic and social empowerment as entrepreneurs and leaders for sustainable community development, helping 145,000 women succeed in remote or ailing markets.
Lisa McLaughlin (USA), Chief Executive Officer, and Robin McIntosh (USA), Co-Founder and Co-Chief Executive Officer, Workit Health. Under their leadership, Workit Health provides online opioid addiction treatments, helping more than 1,300 opioid use disorder patients in two years.
Enyonam Nthabiseng Mosia (South Africa), Co-Founder and Chief Marketing and Customer Experience Officer, Eric Silverman (USA), Co-Founder and Chief Operating officer, and Alexandre Tourre (France), Co-Founder and Chief Executive Officer, Easy Solar. This innovative pay-as-you-go solar distribution company in West Africa makes energy affordable for the underserved.
Kennedy Njoroge (Kenya), Co-Founder and Co-Chief Executive Officer, Cellulant. This enterprise provides mobile payments and digital commerce, impacting 17 million unbanked farmers in sub-Saharan Africa.
Christopher John Ralph Sheldrick (United Kingdom), Chief Executive Officer, what3words. what3words is a global address system that divides the world into a grid of 3m x 3m squares, each allocated with a fixed and unique three-word address. It has also been adopted by NGOs, aid organizations, emergency services, delivery companies and governments to improve business efficiencies, drive growth and save lives
Joseph Thompson (Ireland), Chief Executive Officer and Co-Founder, AID:Tech. Thompson leads AID:Tech in deploying blockchain technology to deliver international aid, helping more than 70,000 clients.
Hla Hla Win (Myanmar), Chief Executive Officer and Founder, 360Ed. This enterprise transforms outdated 40-year-old textbooks into animated and colourful learning materials, impacting about 35,000 people in 2018.
Corporate Social Intrapreneurs
Leaders within multinational or regional companies who drive the development of new products, initiatives, services or business models that address societal and environmental challenges
Rob Acker (USA), Chief Executive Officer, Salesforce.org, Salesforce. Acker leads the social enterprise branch of Salesforce, working to make its customer relationship management (CRM) available to the non-profit, education and philanthropy sectors.
Amar Ali (United Kingdom), Chief Executive Officer, Africa Improved Foods (Royal DSM). Africa Improved Foods leverages technology to produce high-quality fortified nutritious foods from grains sourced directly from smallholder farmers.
Khalil Daoud (Lebanon), Chairman and Managing Director, LibanPost. Under Daoud's leadership, LibanPost's refugee initiative has impacted more than 280,000 refugees.
Salah Goss (USA), Head, Mastercard Labs for Financial Inclusion, Mastercard. Goss oversees the development of digital solutions that positively impact low-income households in Africa and other developing markets.
Pranav Kothari (India), Vice-President, Large-Scale Education Programmes (LSEP), Educational Initiatives. Under Kothari's leadership, LSEP products have reached more than 12 million underprivileged students in India and closed bids to expand to 1,000 schools over the next three years.
Harald Nusser (Germany), Head, Novartis Social Business. Nusser and his team support global health through social business models that enable access to medicines against infectious and chronic diseases in lower-income countries. In 2018, NSB reached nearly 25 million patients with medicines and 7.9 million people with health education.
Garance Wattez-Richard (France), Head, Emerging Customers, AXA. Wattez-Richard founded AXA Emerging Customers, a business whose objective is to protect today's and tomorrow's middle class and close the insurance gap across emerging markets.
Public Social Intrapreneurs
Government leaders who harness the power of social innovation social entrepreneurship to create public good through policy, regulation or public initiatives
Ann Branch (Belgium), Head of Unit, European Commission, Branch is responsible for social and inclusive entrepreneurship. She leads work on implementing the European Commission's agenda for social economy and social enterprises, including developing policy and financial instruments to promote social enterprises and enterprise opportunities for underrepresented and vulnerable groups.
Kim In-Sun (South Korea), President, Korea Social Enterprise Promotion Agency. Kim fosters and promotes social enterprises, providing consulting services to improve the business administration, technology, taxation and labour.
Christophe Itier (France), High Commissioner for a Social and Inclusive Economy and for Social Innovation, Ministry for the Ecological and Inclusive Transition of France. Itier coordinates the actions of French ministries to promote the field of social innovation and the social economy.
Geoff Mulgan (United Kingdom), Chief Executive, Nesta. Under Mulgan's leadership, Nesta has launched a range of new initiatives in investment, programmes and research, and implemented new strategies to develop partnerships to promote innovation.
Maryam Uwais (Nigeria), Special Adviser on Social Investments to the Vice-President, National Social Investment and Welfare Programmes. Uwais works to provide affordable and accessible microcredit to microenterprises.
Jonathan Wong (Thailand), Chief of Technology and Innovation, United Nations Economic and Social Commission for Asia and the Pacific (UNESCAP). Wong has spearheaded social innovation and social enterprise in public policy with numerous governments across the Asia-Pacific region.
Social Innovation Thought Leaders
Recognized experts and champions shaping the evolution of social innovation
Julie Battilana (France), Professor of Business Administration, Harvard Kennedy School of Government. As Founder and Chair of the Social Innovation and Change Initiative, she examines the processes by which organizations and individuals initiate and implement changes that diverge from the norm.
Marie Lisa M. Dacanay (Philippines), President, Institute for Social Entrepreneurship in Asia (ISEA). Dacanay has led pioneering work on social entrepreneurship in a developing country context and led research on reducing poverty and women's economic leadership.
Cheryl L. Dorsey (USA), President, Echoing Green. At Echoing Green, Dorsey identifies transformational leaders through its fellowships and other innovative leadership initiatives.
Fadi Ghandour (Jordan and Lebanon), Executive Chairman, Wamda Capital. Ghandour is shifting the entrepreneurship ecosystem in the Middle East and North Africa through Wamda, a funder and start-up incubator.
Filipe Santos (Portugal), Dean, Católica Lisbon School of Business and Economics. His leading work across academia, practice and policy has helped to advance social entrepreneurship in Portugal and Europe.
Peter M. Senge (USA), Senior Lecturer Behavioral and Policy Sciences, MIT-Sloan School of Management. Senge's work focuses on developing extended learning and change communities, particularly on systems thinking.
Christian Seelos (Austria), Director, Global Innovation for Impact Lab, Stanford University. Seelos develops insight that helps organizations make better strategic and operational decisions about innovation, scaling and system change.
Roberto Mangabeira Unger (Brazil), Professor, Harvard Law School. As a philosopher, politician and law professor, Mangabeira Unger's writings span the fields of social theory, philosophy of law, economics, religion, science and philosophy.
Frances Westley (Canada), J.W. McConnell Emeritus Professor of Social Innovation, University of Waterloo. Westley specializes in the areas of social innovation, sustainable development, strategic change, visionary leadership and inter-organizational collaboration.
Can financial institutions invest in ocean health?
New, pivotal guidance published today by the UN Environment Programme Finance Initiative (UNEP FI) provides a market-first, practical toolkit for financial institutions to take immediate action on their lending, investment and underwriting activities which negatively impact ocean health.
The ocean covers 70% of the earth's surface, holding 97% of all water and 80% of all life forms. Major ocean sectors such as tourism, shipping, fishing, aquaculture and marine renewable energy collectively contribute to a 'blue' economy, estimated at a global gross value added of USD 1.5trn in 2010. This is projected to double in size to USD 3trn by 2030, with some ocean industries set to grow faster than the global economy (OECD, 2016).
However, ocean health is under existential threat. Faced with the triple crises of pollution, nature loss and climate change, two-thirds of our oceans have been negatively altered by human activity; leaving industries, businesses and livelihoods exposed. With existing financing still largely directed towards unsustainable sectors and activities, it is critical that all sectors of the blue economy are rapidly transitioned towards sustainable pathways.
Banks, insurers and investors have a major role to play in financing this transition to a sustainable blue economy, helping to rebuild ocean prosperity and restore biodiversity to the ocean. Through their activities, and client relationships, financial institutions have a major impact on ocean health and hold the power to accelerate and mainstream the sustainable transformation of ocean-linked industries. They thereby play essential roles in wider ocean governance, engaging in public-private partnerships, and propelling local-to-global actions for sustainability.
"Momentum is building as more banks, insurers and investors wake up to the realisation that their financial activities can have a sizeable impact on ocean health, creating a negative feedback loop for key ocean industries such as shipping, fishing, tourism and marine renewables" said Eric Usher, Head of UN Environment Programme Finance Initiative (UNEP FI).
"A new sustainable pathway for the blue economy is thus both an environmental and economic necessity. This critical new guidance provides a practical toolkit for financial institutions to understand their impact and discover how a new sustainable finance approach can help them identify key risks and opportunities in ocean-linked sectors" he added.
Leveraging best practice based on input from more than 50 pioneering institutions and experts, this guidance sets out pathways to sustainable growth across five key ocean sectors, chosen for their established connection to private finance. It presents a detailed breakdown of which activities to seek out as best practice, which activities to challenge, and which activities to avoid financing completely due to their damaging nature.
"Decades of unsustainable consumption and production is leading to environmental risks and losses in natural capital, eroding the ocean's resource base. Without engagement by financial institutions, we will not be able to change the course to sustain a healthy ocean and unlock its enormous potential. 1$ of sustainable ocean investments can yield 5x higher global benefits" said Leticia Carvalho, Head of the Marine and Freshwater Branch, UN Environment Programme.
"This new guidance can help financial institutions invest in good ocean governance at local, regional and global levels. In a nutshell, making sustainable blue economy opportunities too hard to resist" she added.
This guidance provides decision-makers across banking, insurance and investment with a science-based and actionable toolkit, giving easy-to-follow recommendations on how to approach financial activity related to:
Seafood, including both fisheries and aquaculture as well as their supply chains;
Ports;
Maritime transportation;
Marine renewable energy, notably offshore wind; and
Coastal and marine tourism, including cruising.
It builds on the foundation of the Sustainable Blue Economy Finance Principles – a keystone for financing activities in the blue economy, supported by a community of over 50 institutions worldwide with a collective total asset size of over USD 6trn.
Duck conservation takes flight in Jamaica
On January 20, 2021, the day of the inauguration of American president Joe Biden, two ducks named "Joe" and "Kamala" took flight from a remote wetland near Negril, Jamaica. And, like their namesakes, the fowl will be the focus of international attention.
That's because Joe and Kamala are West Indian whistling ducks, the rarest duck species in the Americas, with fewer than 20,000 remaining, found only in the northern Caribbean. Conservationists released the pair, which were outfitted with GPS trackers, into the wild on 20 January, kicking off a study to learn more about their species and, researchers hope, ensure their survival.
BirdsCaribbean is a partner of the United Nations Environment Programme (UNEP). The whistling duck study is supported by UNEP's Integrating Water, Land and Ecosystems Management in Caribbean Small Island Developing States (IWEco) project.
With one million species are at risk of extinction, biodiversity is a key priority of the UN Environment Programme (UNEP). Ecosystems are fundamental to human health and prosperity, availing food and water, regulating temperature, stimulating economic growth, putting roofs over heads and clothing on backs. As ecosystems degrade, so do human lives.
As the world faces the stark reality that none of the Aichi targets were met and prepares for a new, ambitious post-2020 framework, the issue is more urgent than ever. In fact, biodiversity loss and ecosystem collapse are ranked among the top five threats to humanity in the coming decade.
Whistling ducks' long-term survival has been threatened by the destruction of their wetland habitats, as well as climate change, pollution, poaching and predators. Little is known about the large waterbird that is between the size of a large duck and a goose, has a long neck, and is mostly brown in colour, but may have black-and-white patches on its neck and flanks. The duck's characteristic features is its distinctive whistling call.
"We are thrilled with the launch of this exciting project," said Lisa Sorenson, the Executive Director of BirdsCaribbean. "I expect it will lead to major improvements in our knowledge of the ducks' movements and habitat use."
The trackers attached to Joe and Kamala are expected to plot their positions every hour to within a few metres and will help the scientists to know about the species, their migration patterns, nesting sites, feeding zones and roosting locales. Researchers are aiming to use the information gathered through the initiative to plan for the species' recovery.
Led by UNEP with the backing of the Global Environment Facility, IWEco is helping 10 Caribbean countries manage their water and land resources while safeguarding biodiversity. A key part of the project has been the protection and monitoring of endemic species, like West Indian whistling ducks.
As one of the three founding Global Environment Facility partners, UNEP has been working on conservation projects supported by the facility for almost 30 years.
"Together, UNEP and the Global Environment Facility have successfully worked to address global transboundary issues since 1992, and we look forward to further strengthening and implementing actions for nature," said Sinikinesh Beyene Jimma head of UNEP's GEF International Waters Unit.
And while biodiversity targets have not been met, evidence indicates that efforts have produced results. Where action was taken, habitat loss was controlled and decades of degradation were reversed.
Estonia provides good support to jobseekers, but does not reach everybody
The Estonian labour market has outperformed most EU countries after the global financial crisis. The employment rate of people in working age stood at 73% in the third quarter of 2020, up from 61.3% in 2010 and above the OECD average of 66.7%. Estonia provides comprehensive and targeted support to jobseekers, workers and employers. The Public Employment Service provides effective policies addressing the individual needs of the clients and cooperates pro-actively with a wide range of stakeholders. However, many people still lack stable jobs and incomes and are not in touch with the Public Employment Service to get the support they need, according to a new OECD report.
Connecting people with jobs: Improving the provision of active labour market policies in Estonia says that despite good labour market outcomes, about one quarter (26%) of the working age population could achieve better labour market outcomes through targeted support. Many of them face challenges related to their skills (68%) and family-related challenges (64%), such as care obligations. In many cases, they face several obstacles simultaneously and require an integrated approach.
Estonia's active labour market policies (ALMPs) are responsive to labour market needs. However, ALMPs reach only 39% of people who are weakly attached to the labour market, and only 33% of people who are out of employment for more than one year.
"Reinforcing outreach to vulnerable groups far from the labour market is crucial to ensure that more people in Estonia get the support they need," said Stefano Scarpetta, OECD Director for Employment, Labour and Social Affairs.
Improved cooperation between the Public Employment Service and other relevant institutions providing social, health and education services would help reduce gaps in support to vulnerable groups. Notably, municipalities should be the "first respondents", supporting vulnerable groups with social welfare services, and cooperating with other institutions when needed.
Further improvements in the provision of ALMPs could be supported by a leaner regulatory framework. The current legal regulations support flexible and effective policy responses but are complex, which leads to administrative inefficiencies. A leaner regulatory framework would enable Estonia to support flexibility in policy design while maintaining the capacity to respond to labour market changes.