UNIDO supports testing capacities of Southern African member states
The United Nations Industrial Development Organization (UNIDO) and the SADC Regional Laboratory Association (SRLA) conducted a bi-annual coordination meeting for 11 Southern African Member States to improve their testing capabilities and ensure the sustainability of the laboratory network in the SADC region.
The meeting was the first gathering since the April 2019 launch of the second phase of UNIDO's project 'Sustainable Quality Infrastructure Programme for SADC', which specifically focuses on selecting laboratories from the SADC region and preparing them for accreditation as per ISO/IEC 17025:2017 requirements.
"In 2019, 48 SADC representatives were trained by the National Laboratory Association of South Africa (NLA-SA) which, in turn, capacitated 234 laboratory personnel", said SRLA Interim Chair Victor Kanama. "UNIDO and the SQIS programme play an important role in realizing the sustainability of MS-NLAs, and helped with the launch of the new SRLA website and future activities".
Since April 2019, UNIDO, SRLA members and the National Accreditation Focal Points (NAFPs) have developed selection criteria guidelines to identify test laboratories that could potentially be supported to become accreditation ready; applications for support were received and an assessment tool was used to establish the readiness of a test laboratory to apply for accreditation from the SADC multi-economy accreditation body (SADCAS).
"Based on the applications received from each MS-NLA, a preselection of laboratories from 6 member states was presented", said UNIDO Industrial Development Officer Juan Pablo Davila. "The MS-NLAs expressed their commitment and worked together to agree upon a way forward for preparing the laboratories for accreditation".
Over its implementation period, the project will help strengthen the SRLA so it can provide strategic support to the MS-NLAs; support NLAs in offering sustainable services for their members; and upgrade the selected food and water testing capacity of laboratories. Representatives of 11 MS-NLAs were in attendance: Angola, Botswana, the Democratic Republic of the Congo, Malawi, Mozambique, Namibia, Swaziland, South Africa, Tanzania, Zambia and Zimbabwe.
During the meeting, the MS-NLAs recognized the valuable support provided by UNIDO and the Government of Finland in advancing the sustainability of the respective NLAs and SRLA to improve the overall testing capacity in the region to facilitate market access.
Equal pay essential to build a world of dignity and justice for all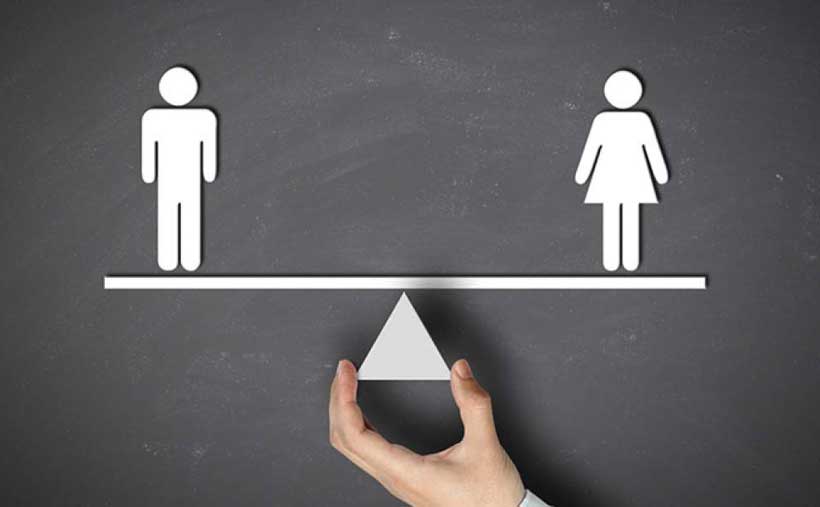 The United Nations is marking the first ever International Equal Pay Day, on Friday, drawing attention to the gender pay gap – the difference between what a woman earns compared to a man, for work of equal value – and the systemic inequalities it is rooted in.
Globally, despite decades of activism, and dozens of laws on equal pay, women still earn less than 80 cents for every dollar men do. For women with children, women of colour, women refugees and migrants, and women with disabilities, that figure is even lower.
Women's unequal status at work "feeds inequality" in other areas of their lives, UN Secretary-General António Guterres said in a message.
"Women's jobs are less likely to come with benefits like health insurance and paid time off. Even when women are entitled to a pension, lower salaries mean lower payments in their old age," he said.
Noting that equal pay laws have failed to address the problem, the UN chief called for greater effort to find solutions.
"We need to ask why women are relegated to lower-paid work; why professions that are female-dominated have lower salaries – including jobs in the care sector; why so many women work part-time; why women see their wages decrease with motherhood while men with children often enjoy a salary boost; and why women hit a ceiling in higher-earning professions," he stressed.
End harmful gender stereotypes
Mr. Guterres also underlined the need to end harmful gender stereotypes and remove institutional barriers, as well as sharing family responsibilities equally.
"We need to recognize, redistribute, and value the unpaid care work that is disproportionately done by women," he urged.
Such efforts are all the more urgent given signs that the gender pay gap may worsen due to COVID-19 and its fallout, including because so many women work in service, hospitality and informal sectors which have been hardest hit.
"The COVID-19 pandemic has exploited and exposed inequalities of all kinds, including gender inequality. As we invest in recovery, we must take the opportunity to end pay discrimination against women," said the Secretary-General.
"Equal pay is essential not only for women, but to build a world of dignity and justice for all," he underlined.
Unequal pay a stubborn and universal problem
According to UN Women, the UN Entity for Gender Equality and the Empowerment of Women, in spite of significant progress in women's education and higher female labour market participation rates in many countries, closing the gender pay gap has been too slow.
At the current pace, it could take 257 years to achieve economic gender parity.
Women workers' average pay is generally lower than men's in all countries, across all sectors, for all levels of education, and age groups. While gender pay gap estimates can vary substantially across regions and even within countries, higher income countries tend to have lower levels of wage inequality compared to low and middle-income countries.
However, estimates of the gender pay gap understate the real extent of the issue, particularly in developing countries, because of a lack of information about informal economies, which are disproportionately made up of women workers, so the full picture is likely worse than what the available data shows us, says the UN agency.
The International Day
The International Equal Pay Day, to be commemorated on 18 September annually, was established in 2019 by the UN General Assembly, which voiced deep concern over slow progress in women's economic empowerment, the undervaluing of work traditionally held by women, and the difficulties in tackling pay inequality.
The General Assembly urged action to reach the goal of equal pay for work of equal value for all, and encouraged all stakeholders to continue to support the goal of equal pay for work of equal value.
Protect lives, mitigate future shocks and recover better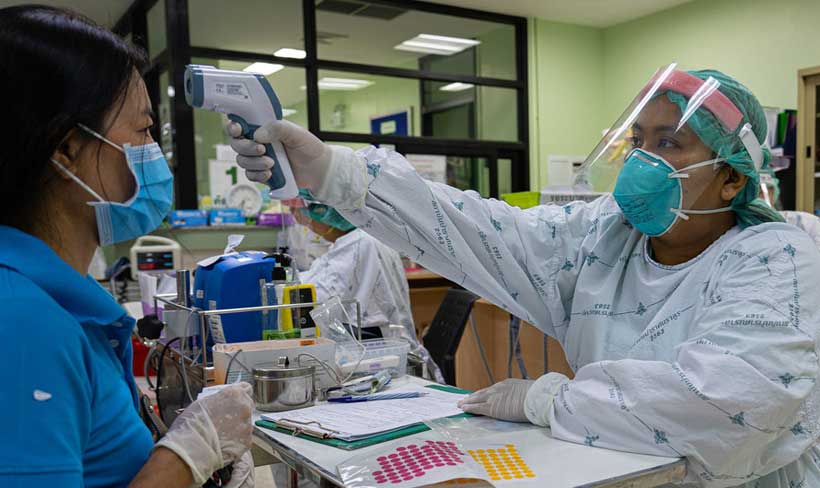 Over the course of 2020 thus far, the coronavirus has taken hundreds of thousands of lives, infected millions of people, and wreaked socio-economic, humanitarian and human rights havoc, the United Nations said in a new report released on Wednesday.
According to the September update of the UN Comprehensive Response to COVID-19, no country has been spared; no population left unscathed.
Among other things, the update outlines the steps needed to save lives, protect societies and recover better while pointing the way to addressing future shocks, above all from climate change, and overcoming the universal inequities.
Three-point response
UN Secretary-General António Guterres has often said that the pandemic is a human crisis that has laid bare severe and systemic inequalities.
"No country has been spared. No population group remains unscathed. Nobody is immune to its impacts", the report spelled out.
To address this, the UN is pursuing a three-point comprehensive response focused on health, safeguarding lives and livelihoods, and addressing underlying vulnerabilities to rebuild a more resilient, inclusive and sustainable world.
Health first
The update revealed that the UN system led the global health response early on, providing life-saving humanitarian assistance to the most vulnerable, establishing rapid responses to the socio-economic impact and laying out a broad policy agenda.
Solid science, reliable data, and analysis are critical for policy- and decision-making, especially for the tough choices required during a pandemic, according to the report.
To help create a knowledge base and provide support to national policymakers, the UN has also issued a series of policy brief that examines the pandemic's diverse impacts and offers relevant information and advice.
Containing the virus
The most urgent course of action in dealing with COVID -19 has been to suppress transmission of the virus, through detecting, testing, isolating and caring for those affected.
This requires physical distancing, fact- and science-based public information, expanded testing, increased health-care facility capacities, supporting health-care workers, and ensuring adequate supplies.
Some countries can or have already achieved these conditions with their own resources but developing countries continue to need considerable support, the report noted.
Universal access
The update shone a spotlight on the need for the biggest public health effort in human history.
That means a vaccine, diagnostics and treatment for everyone, everywhere.
At the Global Vaccine Summit in June, the UN chief spelled out, "A COVID-19 vaccine must be seen as a global public good".
Battling twin crises
As climate change is not on hold, recovery from COVID-19 must go hand-in hand with climate action.
And addressing both simultaneously requires a response stronger than any seen before, upheld the report.
It saw recovery as an opportunity to address the fragilities laid bare by the virus, including the climate crisis.
Moreover, it outlined the steps needed to move forward, such as decarbonizing transport, buildings and energy sectors; transitioning away from fossil fuels; and creating jobs to build resilient and sustainable infrastructures.
Sustaining the response
As the world is still in the acute phase of the pandemic, the UN update maintained the importance of sustained political leadership, unprecedented levels of funding, and extraordinary solidarity between and within countries to recover.
The Organization will continue to consult with Member States and all partners on how best to support these efforts over the long term.
Stranded seafarers: A "humanitarian crisis"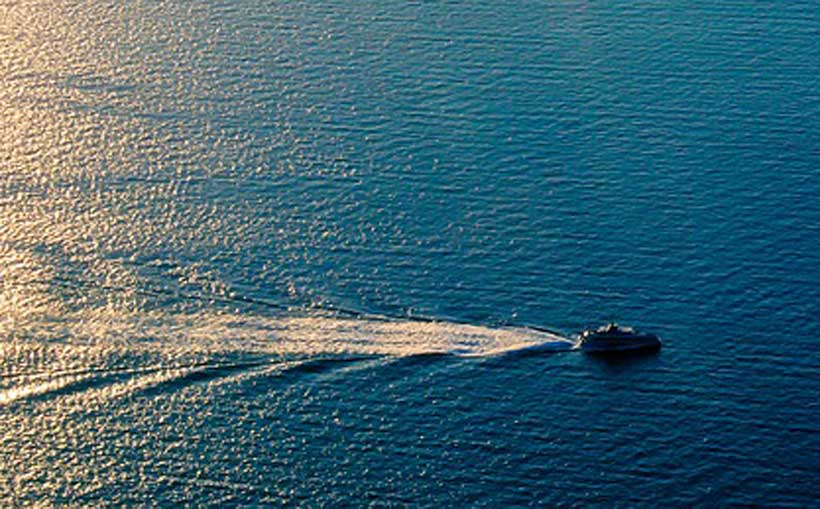 The ILO and other UN agencies and bodies are calling on governments to eliminate without delay all obstacles to crew changes of seafarers, calling it a "humanitarian crisis".

Despite significant efforts by shipowners' and seafarers' organizations and UN bodies, more than 300,000 seafarers are still trapped aboard vessels, anxious to disembark and return home, and another 300,000 are waiting ashore to replace them, facing financial ruin if they can't go back to work. Fishers on many commercial fishing vessels face a similar problem.

This is due, among other reasons, to restrictions on travel, embarkation and disembarkation in ports, quarantine measures, reductions in available flights, and limits on the issuing of visas and passports as a result of the COVID-19 pandemic .

In a joint statement the International Labour Office (ILO), the Food and Agriculture Organization of the United Nations (FAO), the Global Compact, the International Maritime Organization (IMO), the International Organization for Migration, the Office of the High Commissioner for Human Rights (OHCHR) and the United Nations Conference on Trade and Development (UNCTAD), have called on member States to establish and implement measurable, time-bound plans to increase the rate of these crew changes.
"The number and variety of United Nations' organizations that have agreed to this statement shows that this is a problem that affects not only shipowners and seafarers but all aspects of governance and society," said ILO Director-General, Guy Ryder.

"It is a humanitarian issue, threatening the physical and mental health of seafarers. It is a safety issue, which may very well impact the marine environment. It is also an economic issue, which, when seafarers simply can no longer continue working because they are demoralized and exhausted, could slow or stop trade and hinder economic recovery. Governments must act now," Ryder added.

The joint call to action recognizes the sacrifices that seafarers have made to keep trade moving and therefore to ensure the continuity of global supply chains.

The statement sets out a list of immediate actions that governments must take, including:
designating seafarers as key workers;
increasing their access to commercial flights;
implementing protocols for safe crew changes;
refraining from authorizing the extension of seafarers' employment agreements beyond the default maximum period of 11 months, in accordance with the Maritime Labour Convention, 2006 , as amended;
facilitating diversions of ships to ports where crew changes can take place;
reviewing the necessity for national and/or local restrictions that may continue to apply to the movement and travel of seafarers.