Authors: Alessandro Blasi and Alberto Toril
Recent data shows that there is a growing disconnection between current energy trends and climate goals. With global emissions on the rise, persistent concerns over air pollution and unfinished business in achieving universal electricity access, the world is drifting even further away from a sustainable pathway. Yet faced with the pressures of much-needed changes, today's energy sector is characterised by uncertainties in markets, policies and technologies. This is making the life of investors particularly difficult.
The IEA's World Energy Investment 2019 tries to shed light on the strategies that energy companies and investors are pursuing in order to take advantage of new opportunities, insulate themselves against growing long-term uncertainties and to better manage capital at risk.
By analysing recent investment patterns, we have shown that the energy industry has experienced a broad shift in favour of projects with shorter construction times that limit capital at risk. More specifically, for upstream oil and gas and power generation we have seen that the energy industry is bringing capacity to the market more than 20% faster on average than at the beginning of the decade. 75% of upstream oil and gas spending and almost 70% of generation additions are now in assets that were built in fewer than 3 years. If we look back at 2010, those shares were less than 60% and 50%, respectively.
There are many reasons for this, including intense industry competition, but it mainly comes down to better project management and improved economics for shorter cycle technologies – particularly for shale and conventional industry as well as solar PV and wind. However, these trends have not necessarily emerged across all sectors and technologies; some traditional ones are showing less progress in improving project development timelines.
Oil and gas sector shifting towards shorter cycle development
While oil and gas demand has grown robustly over the last few years, companies have had to navigate through increasing uncertainty, given rising pressure facing investors about the environmental sustainability of their operations and potential climate-related policy changes which might affect future demand.
The downturn cycle and the shale revolution have also impacted the strategies of oil and gas companies. While operators immediately reacted by cutting costs and squeezing efficiencies, companies also rationalised their portfolios and explored new synergies and opportunities across the entirety of upstream supply. At the same time, varied market prospects have led companies to engage in different strategies between the oil and gas sectors.
In the oil sector, increasing uncertainties on future demand pathways have encouraged companies to prioritise projects that are able to generate cash flow faster. This has translated into multiple trends: shale assets have attracted an increasing share of companies' annual capital investment, while in the conventional area they favoured investing in brownfield developments in order to minimise upfront capital expenditure. Finally, companies standardised and re-designed new greenfield projects in multiple phases.
In the natural gas sector, however, companies have showed much more confidence on the long-term role of natural gas in the global energy mix, encouraged by very strong demand and policies in key emerging countries favouring a move away from coal. This renewed attention towards gas is supported by three major indicators:
Investment in new LNG liquefaction plants (which are by nature long-term) have skyrocketed in 2019, with a new record for the amount of new LNG capacity sanctioned in just one year. To date, almost 90 bcm of liquefaction capacity reached final investment decision (FID), a full quarter more than the previous record set in 2005.
Most of the new LNG projects that reached FID in the last three years had at least one of the majors involved. In other terms, almost 80% of new LNG capacity that has been sanctioned includes at least one big oil and gas corporation.
Moreover, the financing model of such projects is evolving, with a growing share of projects being financed through companies own balance sheets, a signal of improved industry confidence on medium-long term economics of new investment (more on this in the IEA's forthcoming Global Gas Security Report)
With electricity demand growing at twice the pace of energy demand and rising pressures on the use of fossil fuels, oil and gas companies have started to also look at emerging possibilities in the power sector. Measured in terms of share of their annual capital investment, activities outside their core business remain limited and on the order of a single percentage point. However, there is significant growing attention on new business opportunities opening up in the sector. How current trends are preparing markets for a rapid shift of investment allocations and what technologies would mostly benefit from such a scenario remains an open (and crucial) question.
The power sector is shifting with new players joining
The power sector has experienced several shifts in terms of overall power generation investment, especially in the case of traditional utilities whose business models were typically based on rising demand for thermal power generation.
The share of renewables in global power generation investment increased from about 45% in 2000, to nearly 65% in 2018, underpinned not only by dramatic reductions in capital costs but also by a global shift towards revenue models based on competitive bidding. Renewables technologies with shorter construction times, such as wind and solar PV, benefitted mostly from those trends.
In parallel and over the same period, fossil fuel based generation investment halved, falling from 50% of global power generation investment to around a quarter in 2018. Moreover, while there were high expectations for increasing electricity consumption, since 2010 electricity demand in 18 out of 30 IEA countries has actually declined thanks largely to energy efficiency.
Companies that have not quickly adapted to this changing context have paid a significant price in terms of asset write-downs, returns on capital employed and competitiveness. But on the other side, this new context has also opened up new strategic opportunities that companies are trying to capitalise on. We identify three:
Overall, there has been a fundamental shift away from thermal power and fossil fuels to business models for renewables based on contracted remunerations. We see this also in FID trends of key thermal power technologies – with FIDs for coal and gas fired plants significantly declining. Over last three years, annual FIDs for coal-fired generation have been at around 30 GW annually, falling from the first three years of the 2010s, when they averaged almost 90 GW per year. For gas-fired generation plants, the decline has been less pronounced than for coal but still, the FIDs for gas power have declined about one-third since the early part of the decade.
The plunge of investment in thermal power has been the main driver behind a painful restructuring of traditional thermal power manufacturers. General Electric was severely hit by lower than expected activities in coal and gas. More recently, Siemens announced the spinning off of its power and gas division due to a weak gas turbine market, while Toshiba's significant reorganisation was linked to difficulties in nuclear projects facing Westinghouse, and a reduction of its coal-fired power business.
Some power companies are integrating their supply business with greater focus on network assets, retail, flexibility provision, energy efficiency and demand side services (e.g. electric mobility). There are several examples in this area such as Enel's acquisition of EnerNOC (a leading US-based provider of smart energy management services), but also eMotorWerks (provider of e-mobility solutions) and Demand Energy (developer and operator of energy storage and software). Another type of business strategy is illustrated by Engie's acquisition of Mobisol, a pay-as-you-go solar home system pioneer and the takeover of Fenix International in 2017, enabling them to provide access and electricity-based services in several key markets in East Africa.
There are a range of open questions for the energy sector right now, including fundamentally how to successfully reallocate capital investments in order to be aligned with sustainability goals and with the ongoing energy transition (see our recent commentary on capital allocation). But one thing is certain: the energy company of the 21st century is rapidly transforming and will almost certainly end up being very different than what it is today.
*Alberto Toril, Energy Investment Analyst.
Nord Stream 2: To Gain or to Refrain? Why Germany Refuses to Bend under Sanctions Pressure
The chances of the sanctions war around Nord Stream 2 to rage on after the construction of the pipeline is finally over seem to be high. That said, we have to admit, with regret or with joy, that it will be completed, and for the following reasons:
Germany, like any other European country, has set itself the task of abandoning coal and nuclear energy within the next few decades. In reality, however, there is no alternative to coal and nuclear energy. Simultaneously forsaking gasoline and diesel cars, which is something Europe dreams about, will inevitably increase the EU's demand for electricity. However, green energy is unlikely to satisfy Europe's energy needs any time soon. Hopes for cheap thermonuclear energy are unlikely to come true until 2050 at best. Therefore, in the coming decades, natural gas, Russian and other, will obviously remain the most convenient and cheapest fuel. At the same time, regardless of where the pipelines run, Russian natural gas will account for a significant share of the European and world markets. This is not politics – just a simple economic reality.
Despite the attributed environmental benefits of Nord Stream 2 and the Russian natural gas, the positive impact of replacing coal with natural gas remains largely unclear as it depends on the volume of methane leaking from the processes of gas extraction and transportation. Nonetheless, Nord Stream 2 presents itself as an attractive alternative for the EU as it would help decrease gas prices because Russia will be able to supply the EU with higher amounts of gas, thus, decreasing demand for expensive imported liquified natural gas (LNG).
Nord Stream 2, although a privately-financed commercial project, has political implications. Politics and economics are too closely intertwined, and in the short term at that. The abandonment of Nord Stream 2 will hardly weaken Russia and force the Kremlin to introduce democratic reforms. This will only result in Europe losing a good opportunity to effectively ensure its energy independence, as well as that of its Baltic and Eastern European allies, many of whom, unable to fully integrate themselves into European energy systems, continue to buy electricity from Russia.
At the same time, Nord Stream 2 will help make Germany a guarantor of the EU's energy security. More and more people now feel that the sanctions against the Russian-German project are essentially meant to undermine Germany's growing influence. However, even this abnormally cold winter has shown that political problems and competition for influence in the EU are taking a back seat to energy security issues. The disruption in LNG supplies from the United States has only underscored Europe's need for the Nord Stream. Besides, when completed and controlled by Germany, Nord Stream 2 could be used as a means of pressure against Russia and Russian supplies which is exactly what Brussels and Washington want.
Yet, the United States continues to oppose the Nord Stream 2 project and, thus, trans-Atlantic tensions between Germany and the United States are on the rise. Like the Obama and Trump Administrations which opposed Nord Stream 2 and introduced tangible steps to halt its progress, the Biden Administration is too faced with a lot of pressure by American lobbyists and members of the Congress in order to push back and halt Nord Stream 2 progress and efforts. However, until this very day, US President Biden and his administration did not sanction the project, which could be understood in lights of Biden's struggling efforts to repair relations with Germany after the Trump Administration's accusations towards and troop withdrawals from Germany. Thus, although the current administration under Biden still opposes Nord Stream 2, it is reluctant to impose any sanctions because its priorities lie with repairing US-German ties in the Post-Trump era.
The United States is not the only opposing International player to Nord Stream 2, but even many Eastern European countries, including Slovakia, Ukraine and Poland are against the pipeline project in fear of geo-economic insecurity. For instance, it is believed that Nord Stream 2 would cost Ukraine approximately $2 to $3 billion in losses as the transit volumes shift from Ukraine to Nord Stream 2. Another argument put forth by European opposition to Nord Stream 2 is that it would undermine the EU's energy solidarity or even a potential "Energy Union"; however, Germany and supporters of Nord Stream 2 often highlight that the imported Russian gas would not only benefit Germany, but rather all of Europe. The pipeline is expected upon completion to be able to transport 55 billion cubic meters of Russian Natural Gas to Germany and other clients in Europe!
Despite oppositions, threats of sanctioning and the earlier construction halt in December 2019, it seems that the Gazprom-Pipeline Nord Stream 2 will be completed and will go online soon as the Biden Administration continues to refrain from imposing sanctions.
How Azerbaijan changed the energy map of the Caspian Sea
Since the collapse of the Soviet Union, crude oil and natural gas have been playing a key role in the geopolitics of the Caspian region. Hydrocarbon revenues became an important source of economic growth for the Caspian Basin countries such as Azerbaijan, Kazakhstan, and Turkmenistan. Shortly after gaining independence in the early 1990s, the Caspian states implemented energy policies that protect their national interests. According to the BP 2020Statistical Review of World Energy total proved energy reserves of the Caspian states are: Kazakhstan has30.00 billion barrels of oil and 2.7 trillion cubic meters of gas, Azerbaijan 7.00billion barrels of oil and 2.8 trillion cubic meters of gas, and Turkmenistan 0.6billion barrels of oil and 19.5 trillion cubic meters of gas.
Such rich hydrocodone reserves allowed the Caspian states to contribute significantly to the global energy markets. Today, the Caspian states are supplying oil and natural gas to various energy markets, and they are interested in increasing export volume and diversification of export routes. In comparison with Turkmenistan and Kazakhstan, which supply energy sources mainly to China and Russia, Azerbaijan established a backbone to export energy sources to Europe and Transatlantic space. As the Caspian Sea is landlocked, and its hydrocarbon resources located at a great distance from the world's major energy consumers, building up energy infrastructure was very important to export oil and gas.
To this end, Azerbaijan created the milestone for delivery of the first Caspian oil and natural gas by implementing mega energy projects such as Baku-Tbilisi-Ceyhan (BTC) oil pipeline and Southern Gas Corridor (SGC).Now, one can say that both energy projects resulted from successful energy policy implemented by Azerbaijan. Despite the COVID-19 recession, the supply of the Azerbaijani oil to the world energy markets continued. In general, the BTC pipeline carries mainly Azeri-Chirag-Gunashli (ACG) crude oil and Shah Deniz condensate from Azerbaijan. Also, other volumes of crude oil and condensate continue to be transported via BTC, including volumes from Turkmenistan, Russia and Kazakhstan. As it is clear, the BTC pipeline linked directly the Caspian oil resources to the Western energy markets. The BTC pipeline exported over 27.8 million tons of crude oil loaded on 278 tankers at Ceyhan terminal in 2020. The European and the Asian countries became the major buyers of the Azerbaijani oil, and Italy (26.2%) and China (14%) became two major oil importers from Azerbaijan.
The successful completion of the SGC also strengthened Azerbaijani position in the Caspian region. The first Caspian natural gas to the European energy markets has been already supplied via Trans Adriatic Pipeline (TAP) in December 2020, which is the European segment of the SGC. According to TAP AG consortium,a total of one billion cubic metres (bcm) of natural gas from Azerbaijan has now entered Europe via the Greek interconnection point of Kipoi, where TAP connects to the Trans Anatolian Pipeline (TANAP). The TAP project contributes significantly to diversification of supply sources and routes in Europe.
Another historical event that affected the Caspian region was the rapprochement between Turkmenistan and Azerbaijan. The MoU on joint exploration of "Dostluk/Friendship" (previously called Kapaz in Azerbaijani and Sardar in Turkmen) offshore field between Azerbaijan and Turkmenistan was an important event that will cause positive changes in the energy map of the Caspian Sea.
The Assembly of Turkmenistan and Azerbaijan Parliament have already approved the agreed Memorandumon joint exploration, development, and deployment of hydrocarbon resources at the "Dostluq" field. It should be noted that for the first time two Caspian states agreed to cooperate in the energy sector, which opens a window for the future Trans-Caspian Pipeline (TCP) from Turkmenistan to Azerbaijan. Such cooperation and the future transit of Turkmen oil and gas via the existing energy infrastructure of Azerbaijan will be a milestone for trans-regional cooperation.
The supply of the Caspian and Central Asian natural gas to European energy markets was always attractive. Therefore, the TCP is a strategic energy project for the US and EU. After the signing of the Caspian Convention, the EU officials resumed talks with Turkmenistan regarding the TCP. The May 2019 visit of the Turkmen delegation headed by the Advisor of the President of Turkmenistan on oil and gas issues was aimed at holding technical consultations between Turkmenistan and the EU. Turkmen delegation met with the representatives of the General Directorate on Energy of the European Commission and with the representatives of "British Petroleum," "Shell" and "Total" companies. TCP is a project which supports diversification of gas sources and routes for the EU, and the gas pipeline to the EU from Turkmenistan and Azerbaijan via Georgia and Turkey, known as the combination of "Trans-Caspian Gas Pipeline" (TCP), "South-Caucasus Pipeline Future Expansion" (SCPFX) became the "Project of Common Interest" for the EU.
Conclusively, Azerbaijan is a key energy player in the region. Mega energy projects of the country play an important role to deliver Caspian oil and gas to global energy markets. However, the Second Karabakh War has revealed the importance of peace and security in the region. The BTC pipeline and the Southern Gas Corridor linking directly the Caspian energy to Western energy markets were under Armenian constant threat. As noted by Hikmat Hajiyev, the Foreign Policy Advisor to the President, "Armenia fired cluster rocket to BTC pipeline in Yevlak region". Fortunately, during the Second Karabakh War, Azerbaijan protected its strategic infrastructure, and there was no energy disruption. But attacks on critical energy infrastructure revealed that instability in the region would cause damages to the interests of many states.
In the end, Azerbaijan changed the energy map of the Caspian Sea by completing mega energy projects, as well as creating the milestone for energy cooperation in the Caspian region. After Azerbaijan's victory in the Second Karabakh War, the country supports full regional economic integration by opening all transport and communication links. Now, the importance of the Caspian region became much more important, and Azerbaijan supports the idea of the exportation of natural gas from Turkmenistan and the Mediterranean via SGC. Such cooperation will further increase the geostrategic importance of the SGC, as well as Azerbaijan's role as a transit country.
The Silk Road of Gas: Energy Business from Central Asia to Europe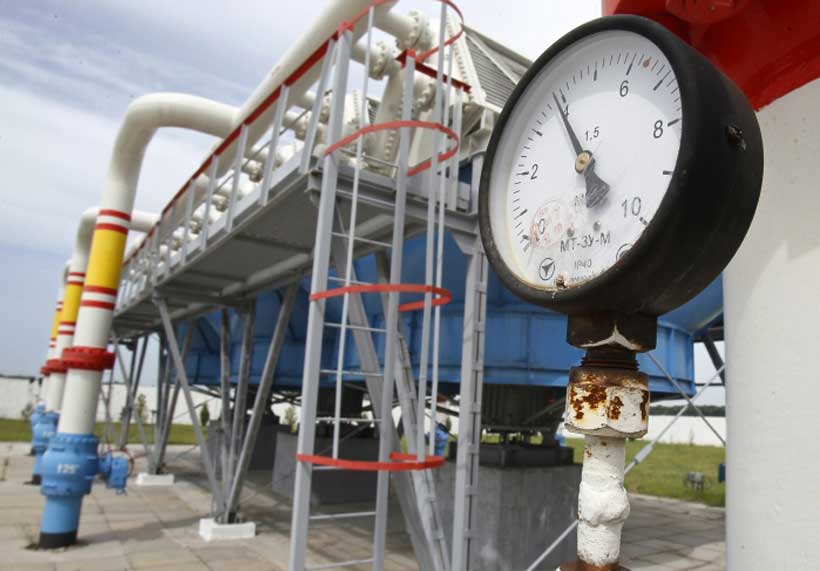 Central Asia possesses a significant role within the global geopolitical balance since it comprises numerous trade channels that link many businesses with millions of target customers from China to Portugal and vice-versa. Withal, by having abundant hydrocarbon potentials, the region offers tremendous opportunities to the global and local players.
Throughout the recent period, the preponderance of the energy-based plans and policies triggered the emergence of mega projects in the region, such as the Southern Gas Corridor, Central Asia–China gas pipeline, TAPI, and a possible Trans-Caspian pipeline in the upcoming years. Albeit these intense investment activities are foreshadowing new regional perspectives for economic development, it also generates additional alternatives and realities for the European policymakers.
The new business in the traditional routes
Anciently, the region was home to the legendary Silk Road, which was shaping the vivid economic landscape of the planet. Today, the region's erstwhile role in trade seems to be revitalized to some extent by the projects such as the Road and Belt Initiative. In contradistinction to the past, energy forms the backbone of modern trade in Central Asia despite some cardinal difficulties of marketing and transportation.
In the last decade, Turkmenistan, Kazakhstan, and Uzbekistan had some attempts to increase their presence in the sector via their involvement in Central Asia–China gas pipeline. Notwithstanding, none of them was able to establish a comprehensive framework of cooperation with the EU as Azerbaijan. Through its unique Southern Gas Corridor project, which enables the transfer of the natural gas from the Shah Deniz field of the Caspian Sea to South Europe, Azerbaijan had radically transformed the pipeline mappings at the Caspian region. Concomitantly this channel provides a tremendous chance to the other landlocked Central Asian countries to be able to meet the rising demand in the European market.
Europe's apprehension
From the European Union perspective, energy can be categorized as a strategic sector since the European economy increasingly relies on international suppliers. Currently, 54% of the energy consumption within the EU is imported mainly from Russia. More specifically, in 2019, Russian stake in the EU's natural gas import was 44%, and the dependency of EU countries on Russian gas in 2013 as follows: Estonia 100%, Finland 100%, Latvia 100%, Lithuania 100%, Slovakia 100%, Bulgaria 97%, Hungary 83%, Slovenia 72%, Greece 66%, Czech Republic 63%, Austria 62%, Poland 57%, and Germany 46%. These substantial factors are forming the backdrop of the EU's diversification policy in the concerning field through the establishment of intense diplomatic and economic ties to ensure the sustainability of energy security.
During the anticipated turbulent periods, especially considering the latest exacerbation between Russia and the Western bloc over the Ukraine dispute, the European economy might inevitably face some severe hurdles. Since there is a possibility that the process might be accompanied by the risk of the blockage of the Russian gas by the transit countries.
The viable solution
Geopolitical escalations undoubtedly hasten the energy diversification process within the European Union. Therefore, the essence of the energy policy of the EU can be categorized as a combination of liberal and realist approaches. Although the union intends to achieve its economic goals via the market mechanisms, it also adopts a realist standpoint in International Relations, specifically in the energy context.
As stated by the British Petroleum data published in 2019, proved gas reserves of Azerbaijan, Kazakhstan, Turkmenistan, and Uzbekistan totaled26,2 trillion cubic meters or 13,1% of the world's known reserve. Undoubtedly, such an enormous potential would significantly contribute to the energy security of the EU.
Given the current situation in the European energy market and the global political climate, the EU cannot ignore its energy security concept, which is the fundamental aim of energy policy. In this sense, Southern Gas Corridor appears like the most convenient alternative by considering the future possibility of the construction of the Trans-Caspian pipeline that would dramatically facilitate the direct transfer of the Central Asian gas to South Europe.
As long as the EU is dependent on the imports of fossil fuels, the necessity of the balance in the energy sector will remain topical. Hence the formulation of a rational approach towards cooperation with potential suppliers, particularly key countries such as Azerbaijan, is essential. Otherwise, the energy notion will remain a risky and problematic political and economic instrument.