We Have the Climate Solutions – Now We Need the Partnerships
The World Economic Forum's third annual Sustainable Development Impact Summit opened in New York City with an affirmation that the world has the science, data, know-how and public awareness to solve the challenge of climate change – what is needed now is intensified collaboration and communication to implement and scale solutions.
"There has never been a better time to mobilize technology and human capabilities to solve global challenges," Klaus Schwab, Founder and Executive Chairman of the World Economic Forum, told global leaders from government, the private sector and civil society. Speaking of the summit's goals, Schwab declared: "We need not just urgency, but also direction, perseverance and a true partnership spirit."
Mark Rutte, Prime Minister of the Netherlands, describing his country's recently launched initiative to cut carbon emissions 49% by 2030 and 95% by 2050, stressed the importance of broad collaboration and clear communication. "We must bring all of society together," he said. "If you are not communicating clearly, you are communicating uncertainty."
Melati Wijsen, Co-Founder, Bye Bye Plastic Bags, explained how at age 12 she and her younger sister started a movement which now, six years later, has banned single-use plastic bags from her home island of Bali. "The power of Bye Bye Plastic bags is that we were youth-led," Wijsen said. "We, the younger generation, are unstoppable."
"We can fix this," said Jesper Brodin, CEO and President, Ingka Group (which includes IKEA), referring to the power of governments, business and communities to solve climate change challenges. He noted that in a survey his company held recently, 90% were deeply concerned about climate change but only 3% knew how to contribute. "The solutions are already here," he said. "They just require scaling existing technologies. This is why this collaboration is so important."
Gavin Newsom, Governor of California, said his state is succeeding in cutting emissions while growing its economy at a rate well above the United States average. "California is going through one of the most radical decarbonization programmes in the world," he said. "We have decided to move away from situational values to sustainable values. If you don't invest in the future, you won't do well in it."
The Schwab Foundation for Social Entrepreneurship gave out awards to 40 leaders in social innovation from around the world. This year's awards included three new award categories – Public Social Intrapreneur, Corporate Social Intrapreneur and Social Innovation Thought Leader – along with the established category of Social Entrepreneur of the Year.
Social entrepreneurs recognized by awards are leading initiatives for clean drinking water, affordable clean energy, digital financial inclusion, online education and sustainable agriculture, among many others.
"Social entrepreneurs are no longer working in isolation – the Schwab Foundation recognizes the champions of social innovation in the social sector but also in business, government and academia. We see social innovation as an ecosystem of pioneering actors with a common purpose," said Hilde Schwab, Co-Founder and Chairperson of the Schwab Foundation for Social Entrepreneurship.
Why climate science is key to protecting people and planet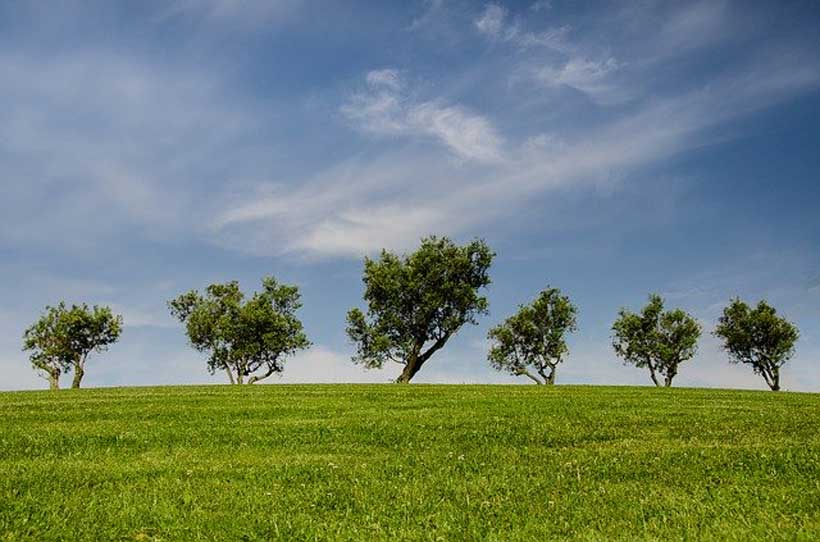 This week, scientists and representatives from 195 countries are gathered at the 54th Session of the Intergovernmental Panel on Climate Change (IPCC) to review the world's most comprehensive assessment of our climate – the Sixth Assessment Report. IPCC reports have historically underpinned global climate action and influenced the decisions to reduce greenhouse gas emissions.
We sat down with Joyce Msuya, United Nations Environment Programme (UNEP) Deputy Executive Director, to find out more about the role of climate science in decision-making and what can be done to prioritize climate action to protect people and planet.
Given the world is still grappling with a global pandemic, how urgent is the issue of climate change?
Extreme weather is the new normal. From Germany to China, to Canada or the United States – wildfires, floods, extreme heat waves – it is an ever-growing, tragic list.
And whilst climate crisis – together with biodiversity loss and pollution ­– has been underway for decades, the COVID-19 pandemic has brought this triple planetary crisis into sharp focus. It is a warning from the planet that much worse lies in store unless we change our ways. These crises threaten our collective future, and it's time to take action.
With countries investing unprecedented amounts of resources to kick-start the global economy, we need to recover in a way that is safe, sustainable and that does not exacerbate the challenges we already face.
Is there a link between the degradation of the environment and pandemics like COVID-19?
Studies report that the majority (approximately 60 per cent) of emerging infectious diseases are of animal origin and, like COVID-19 can be transferred between animals and humans. As the world's population edges towards 8 billion, land-use change and development put humans and animals in closer contact, making it easier for zoonotic diseases to spill over into human populations. This occurs as habitats are destroyed and specialist species in those habitats are replaced by generalist species like bats and rodents – both of which are more likely to carry zoonotic pathogens than most other mammalian groups – thus increasing the risk of zoonotic spillover. This is because the current host species for the disease are less available and hence allow diseases to transfer to other species and, in turn, humans. In the last 50 years, meat production has also increased by 260 per cent, and today, dams, irrigation, and factory farms are linked to 25 per cent of infectious diseases.
The pandemic is a reminder of the interconnectedness between humans and the environment, and the potential impacts of the transfer of diseases between species – the risk of which is significantly increased with the degradation of the environment.
How does the IPCC contribute to our collective efforts to tackle climate change?
Fundamentally, the role of the Panel is to establish what we know about climate change – to provide the scientific basis for decision-making, policy development and international negotiations. For this reason, all IPCC publications represent a rigorous process by the global scientific community.
Past assessments by the IPCC have helped establish human actions as a cause of global warming, prepare a pathway to the historic Paris Climate Agreement and garner commitment to limit temperature rise. Countries also look to the IPCC reports for guidance in developing their national ambitions. For example, the IPCC has made clear that each and every country in the world must commit and develop a plan to realize a net-zero future.
What do we need to know about the Sixth Assessment report currently under review?
The IPCC report is a tool for understanding past warming – how and why it has occurred, and for developing future projections, including a better understanding of how human actions have influenced extreme climate events. The first component of the full report to be released next month represents the greatest collaborative effort yet, with 234 authors, information from 14,000 scientific papers, and revisions by 750 experts and 47 governments.
The report will give us a better understanding of extreme weather events and the impacts of COVID-19 on climate change and air pollution. It will provide the momentum we need to galvanize global actions as we head towards the UN Climate Change Conference in October. And it will give us the science we need to inform the First Global Stocktake of the world's collective progress towards achieving the Paris Agreement goals in 2023.
A Working Group is now meeting to scrutinize each and every line of the full report before its final approval by the IPCC.
Could it be too late for human actions to slow the trajectory of climate change?
A growing number of countries are committing to net-zero targets. But to remain within the 2°C limit and have a chance at the 1.5°C goal, commitments need to be translated into policies and actions.
It's not too late but we need to make up for lost time – particularly in three areas. First, we must put financing in place for adaptation. Second, we must place a stronger focus on nature-based solutions in updated Nationally Determined Contributions. Third, we must unite the nature and climate agendas.
We know that developing nations often bear the disproportionate burden of climate change. As countries roll out COVID-19 recovery and stimulus packages, we have a golden opportunity to chart a sustainable future. UNEP's Emissions Gap Report 2020 found that investing in a green pandemic recovery could cut 25% off greenhouse emissions by 2030.
UNEP is supporting a landmark initiative agreed by Ministers of Environment of 54 African countries in December 2020 to support a comprehensive green recovery plan from COVID-19.
The African Green Stimulus Programme will mainstream environmental considerations across all facets of African economies. UNEP is also pleased to note that every country on the continent either already has, or is developing a national adaptation plan.
Adaptation is critical to build resilience of communities and economies to the impacts of climate change.
Indeed, 2021 will be a pivotal year for climate action. It is when much of the work to set our post-pandemic course is taking place. It is the year of the delayed UN Climate Change Conference (COP26). It is the year to agree on a global Post-2020 Biodiversity Framework. And it is the start of the UN Decade on Ecosystem Restoration.
2021 must mark the beginning of the era of action. And it must be the year where science reigns supreme.
UNEP West Asia launches the State of Food Waste Report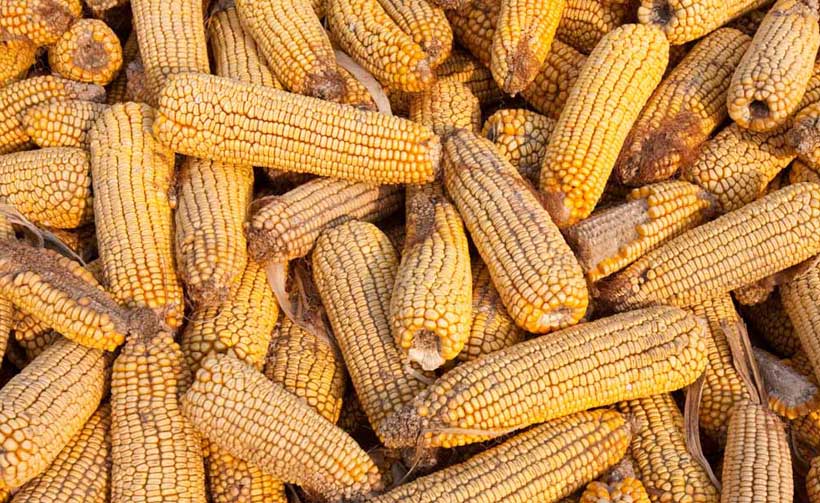 Improved awareness, appropriate policies and a strong regulatory framework are needed to reduce food waste in West Asia, according to a new report, The State of Food Waste in West Asia, released by the UN Environment Programme's Regional Office for West Asia.
The report, conducted in 12 countries in the region, sets out a comprehensive view of the current situation across the region, in which around 34% of the food served is wasted, with an estimation ranging from 100 to 150kg/cap of food waste occurring at the household stage, similar to levels in Western Europe and North America.
Countries in the region have unique cultural habits generating significant amounts of food waste over short periods. For instance, during the month of Ramadan, research shows that between 25% and 50% of the food prepared is wasted. The report also elaborates on the outcomes of a survey to assess the attitudes and behaviours that determine food waste in the region.
Collecting data on national food loss and food waste is key to understanding the scale of the problem, target hotspots, and assess policy actions. The report flagged that several countries in the region need consistent support in setting food waste baselines: only the Kingdom of Saudi Arabia has conducted a national food loss and waste baseline led by the Saudi Grains Organisation in 2019.
"This report is aligned with international efforts to meet Sustainable Development Goal 12 (SDG 12), which seeks to ensure sustainable consumption and production patterns. Target 12.3 calls for halving per capita global food waste at the retail and consumer level. Given the considerable amount of wasted food annually and its repercussions on food security, the environment, the economy, natural resources and livelihoods, our report sheds light on food waste in West Asia," said Sami Dimassi, Regional Director and Representative for UNEP in West Asia.
"Our regional office is committed to supporting countries in filling the gaps and scaling up initiatives that have been successfully implemented at the local level through a regional programme soon to be discussed with all the countries in the region," he added.
The Food Waste report also highlights the potential of promoting sustainable lifestyles and empowering youth to positively impact at consumer level, raising awareness on the consequences on the environment, economy, and food security, as well as of promoting gender inclusive strategies across the food value chain.
No pathway to reach the Paris Agreement's 1.5˚C goal without the G20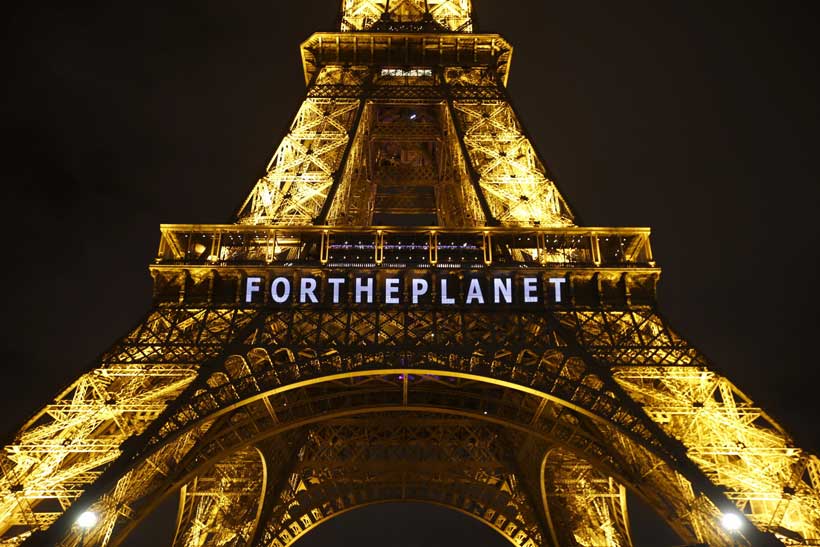 "The world urgently needs a clear and unambiguous commitment to the 1.5 degree goal of the Paris Agreement from all G20 nations", António Guterres said on Sunday after the Group failed to agree on the wording of key climate change commitments during their recent Ministerial Meeting on Environment, Climate and Energy.
"There is no pathway to this goal without the leadership of the G20. This signal is desperately needed by the billions of people already on the frontlines of the climate crisis and by markets, investors and industry who require certainty that a net zero climate resilient future is inevitable", the Secretary General urged in a statement.
The UN chief reminded that science indicates that to meet that 'ambitious, yet achievable goal', the world must achieve carbon neutrality before 2050 and cut dangerous greenhouse gas emissions by 45 % by 2030 from 2010 levels. "But we are way off track", he warned.
The world needs the G20 to deliver
With less than 100 days left before the 2021 United Nations Climate Conference COP 26, a pivotal meeting that will be held in Glasgow at the end of October, António Guterres urged all G20 and other leaders to commit to net zero by mid-century, present more ambitious 2030 national climate plans and deliver on concrete policies and actions aligned with a net zero future.
These include no new coal after 2021, phasing out fossil fuel subsidies and agreeing to a minimum international carbon pricing floor as proposed by the International Monetary Fund (IMF).
"The G7 and other developed countries must also deliver on a credible solidarity package of support for developing countries including meeting the US$100 billion goal, increasing adaptation and resilience support to at least 50% of total climate finance and getting public and multilateral development banks to significantly align their climate portfolios to meet the needs of developing countries", he highlighted.
The UN Chief informed that he intends to use the opportunity of the upcoming UN General Assembly high-level session to bring leaders together to reach a political understanding on these critical elements of the 'package' needed for Glasgow.
A setback for Glasgow
The G20 ministers, which met in Naples, Italy on July 23-25, couldn't agree to a common language on two disputed issues related to phasing out coal and the 1.5-degree goal, which now will have to be discussed at the G20 summit in Rome in October, just one day before the COP 26 starts.