We Have the Climate Solutions – Now We Need the Partnerships
The World Economic Forum's third annual Sustainable Development Impact Summit opened in New York City with an affirmation that the world has the science, data, know-how and public awareness to solve the challenge of climate change – what is needed now is intensified collaboration and communication to implement and scale solutions.
"There has never been a better time to mobilize technology and human capabilities to solve global challenges," Klaus Schwab, Founder and Executive Chairman of the World Economic Forum, told global leaders from government, the private sector and civil society. Speaking of the summit's goals, Schwab declared: "We need not just urgency, but also direction, perseverance and a true partnership spirit."
Mark Rutte, Prime Minister of the Netherlands, describing his country's recently launched initiative to cut carbon emissions 49% by 2030 and 95% by 2050, stressed the importance of broad collaboration and clear communication. "We must bring all of society together," he said. "If you are not communicating clearly, you are communicating uncertainty."
Melati Wijsen, Co-Founder, Bye Bye Plastic Bags, explained how at age 12 she and her younger sister started a movement which now, six years later, has banned single-use plastic bags from her home island of Bali. "The power of Bye Bye Plastic bags is that we were youth-led," Wijsen said. "We, the younger generation, are unstoppable."
"We can fix this," said Jesper Brodin, CEO and President, Ingka Group (which includes IKEA), referring to the power of governments, business and communities to solve climate change challenges. He noted that in a survey his company held recently, 90% were deeply concerned about climate change but only 3% knew how to contribute. "The solutions are already here," he said. "They just require scaling existing technologies. This is why this collaboration is so important."
Gavin Newsom, Governor of California, said his state is succeeding in cutting emissions while growing its economy at a rate well above the United States average. "California is going through one of the most radical decarbonization programmes in the world," he said. "We have decided to move away from situational values to sustainable values. If you don't invest in the future, you won't do well in it."
The Schwab Foundation for Social Entrepreneurship gave out awards to 40 leaders in social innovation from around the world. This year's awards included three new award categories – Public Social Intrapreneur, Corporate Social Intrapreneur and Social Innovation Thought Leader – along with the established category of Social Entrepreneur of the Year.
Social entrepreneurs recognized by awards are leading initiatives for clean drinking water, affordable clean energy, digital financial inclusion, online education and sustainable agriculture, among many others.
"Social entrepreneurs are no longer working in isolation – the Schwab Foundation recognizes the champions of social innovation in the social sector but also in business, government and academia. We see social innovation as an ecosystem of pioneering actors with a common purpose," said Hilde Schwab, Co-Founder and Chairperson of the Schwab Foundation for Social Entrepreneurship.
The race to zero emissions, and why the world depends on it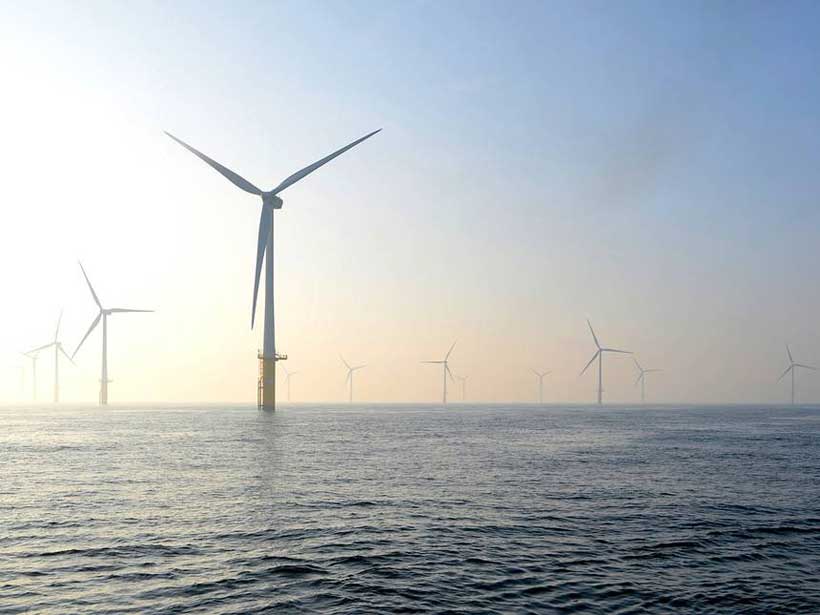 A host of countries have recently announced major commitments to significantly cut their carbon emissions, promising to reach "net zero" in the coming years. The term is becoming a global rallying cry, frequently cited as a necessary step to successfully beat back climate change, and the devastation it is causing.
What is net zero and why is it important?
Put simply, net zero means we are not adding new emissions to the atmosphere. Emissions will continue, but will be balanced by absorbing an equivalent amount from the atmosphere.
Practically every country has joined the Paris Agreement on climate change, which calls for keeping the global temperature to 1.5°C above pre-industrial era levels. If we continue to pump out the emissions that cause climate change, however, temperatures will continue to rise well beyond 1.5, to levels that threaten the lives and livelihoods of people everywhere.
This is why a growing number of countries are making commitments to achieve carbon neutrality, or "net zero" emissions within the next few decades. It's a big task, requiring ambitious actions starting right now.
Net zero by 2050 is the goal. But countries also need to demonstrate how they will get there. Efforts to reach net-zero must be complemented with adaptation and resilience measures, and the mobilization of climate financing for developing countries.
So how can the world move toward net zero?
The good news is that the technology exists to reach net zero – and it is affordable.
A key element is powering economies with clean energy, replacing polluting coal – and gas and oil-fired power stations – with renewable energy sources, such as wind or solar farms. This would dramatically reduce carbon emissions. Plus, renewable energy is now not only cleaner, but often cheaper than fossil fuels.
A wholesale switch to electric transport, powered by renewable energy, would also play a huge role in lowering emissions, with the added bonus of slashing air pollution in the world's major cities. Electric vehicles are rapidly becoming cheaper and more efficient, and many countries, including those committed to net zero, have proposed plans to phase out the sale of fossil-fuel powered cars.
Other harmful emissions come from agriculture (livestock produce significant levels of methane, a greenhouse gas). These could be reduced drastically if we eat less meat and more plant-based foods. Here again, the signs are promising, such as the rising popularity of "plant-based meats" now being sold in major international fast-food chains.
What will happen to remaining emissions?
Reducing emissions is extremely important. To get to net zero, we also need to find ways to remove carbon from the atmosphere. Here again, solutions are at hand. The most important have existed in nature for thousands of years.
These "nature-based solutions" include forests, peatbogs, mangroves, soil and even underground seaweed forests, which are all highly efficient at absorbing carbon. This is why huge efforts are being made around the world to save forests, plant trees, and rehabilitate peat and mangrove areas, as well as to improve farming techniques.
Who is responsible for getting to net zero?
We are all responsible as individuals, in terms of changing our habits and living in a way which is more sustainable, and which does less harm to the planet, making the kind of lifestyle changes which are highlighted in the UN's Act Now campaign.
The private sector also needs to get in on the act and it is doing so through the UN Global Compact, which helps businesses to align with the UN's environmental and societal goals.
It's clear, however, that the main driving force for change will be made at a national government level, such as through legislation and regulations to reduce emissions.
Many governments are now moving in the right direction. By early 2021, countries representing more than 65 per cent of global carbon dioxide emissions and more than 70 per cent of the world economy, will have made ambitious commitments to carbon neutrality. 
The European Union, Japan and the Republic of Korea, together with more than 110 other countries, have pledged carbon neutrality by 2050; China says it will do so before 2060.
Are these commitments any more than just political statements?
These commitments are important signals of good intentions to reach the goal, but must be backed by rapid and ambitious action. One important step is to provide detailed plans for action in nationally determined contributions or NDCs. These define targets and actions to reduce emissions within the next 5 to 10 years. They are critical to guide the right investments and attract enough finance.
So far, 186 parties to the Paris Agreement have developed NDCs. This year, they are expected to submit new or updated plans demonstrating higher ambition and action. Click here to see the NDC registry.
Is net zero realistic?
Yes! Especially if every country, city, financial institution and company adopts realistic plans for transitioning to net zero emissions by 2050.
The COVID-19 pandemic recovery could be an important and positive turning point. When economic stimulus packages kick in, there will be a genuine opportunity to promote renewable energy investments, smart buildings, green and public transport, and a whole range of other interventions that will help to slow climate change.
But not all countries are in the same position to affect change, are they?
That's absolutely true. Major emitters, such as the G20 countries, which generate 80 per cent of carbon emissions, in particular, need to significantly increase their present levels of ambition and action.
Also, keep in mind that far greater efforts are needed to build resilience in vulnerable countries and for the most vulnerable people; they do the least to cause
climate change but bear the worst impacts. Resilience and adaptation action do not get the funding they need, however.
Even as they pursue net zero, developed countries must deliver on their commitment to provide $100 billion dollars a year for mitigation, adaptation and resilience in developing countries.
EU greenhouse gas emissions fell in 2019 to the lowest level in three decades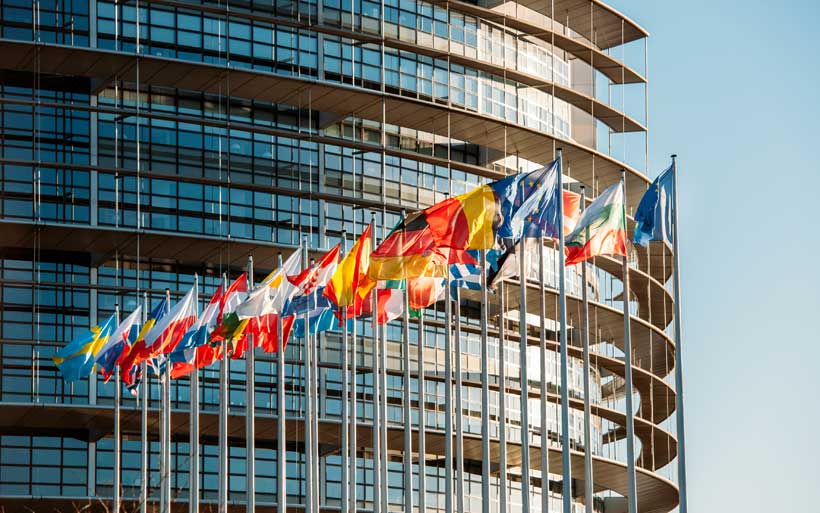 The Commission today adopted its annual EU Climate Action Progress Report, covering the EU's progress in cutting greenhouse gas emissions in 2019. Greenhouse gas emissions in the EU-27 decreased by 3.7 % year-on-year, while GDP grew by 1.5%. Emissions have now been reduced by 24% compared to 1990 levels.
Frans Timmermans, Executive Vice-President for the European Green Deal, said: "The European Union is proving it is possible to reduce emissions and grow your economy. However, today's report again confirms we need to step up our efforts across all sectors of the economy to reach our common goal of climate neutrality by 2050. The transition is feasible if we stick to our commitment and seize the opportunities of the recovery to reboot our economy in a greener, more resilient way and create a healthy, sustainable future for all."
Emissions covered by the Emissions Trading System (EU ETS) saw the greatest reduction in 2019, dropping by 9.1%, or about 152 million tonnes carbon dioxide equivalent (Mt CO2eq), compared to 2018. This drop was driven mainly by the power sector, where emissions fell by almost 15%, primarily due to coal-fired electricity production being replaced by electricity production from renewables and gas. Emissions from industry decreased by close to 2%. Verified emissions from aviation, which currently only cover flights within the European Economic Area, continued to grow modestly, increasing by 1%, or about 0.7 Mt CO2eq, compared to 2018. Emissions that are not covered by the EU ETS, such as those from non-ETS industry, transport, buildings, agriculture and waste, saw no significant change compared to 2018 levels.
EU expenditure on climate action, financing of green technologies, deployment of new solutions and international cooperation increased in 2019, and will see a further increase in the context of Europe's recovery from COVID-19.
EU ETS auction revenue is an increasingly important source of climate financing. The total revenue received by Member States, the UK and EEA countries from the auctions between 2012 (the start of auctioning under the EU ETS) and mid-2020 was over €57 billion, with more than half generated in 2018 and 2019 alone. In 2019, total auction revenue exceeded €14.1 billion. Of this total, 77% will be used for climate and energy purposes, 7 percentage points higher than the 70% share reported in 2018. In addition, a growing number of EU-funded climate projects are financed through the monetisation of emission allowances via the NER 300 programme, the Innovation Fund and the Modernisation Fund.
Background
The Climate Action Progress Report "Kick-Starting the Journey Towards A Climate Neutral Europe" describes progress made by the EU and its Member States in reducing greenhouse gas emissions, as well as reporting on recent developments in EU climate policy. The report is produced by the Commission's Directorate-General for Climate Action based on data submitted by Member States under the Climate Monitoring Mechanism Regulation (MMR, Regulation No 525/2013).
Crop Certification: Going green unlocks global markets for farmers
Over the last 30 years, more and more tea, coffee and cocoa farmers have embraced towards climate-smart and sustainable practices by adopting "certification standards" that help to maintain soil quality, increase productivity and reduce costs. The standards also assure buyers of agricultural commodities that the products in their supply chains are environmentally sustainable.
In July 2020, a milestone was reached when United Nations Environment Programme (UNEP) partner, the Rainforest Alliance, published its new unified standard (certification programme) for production systems that conserve biodiversity and ecosystem services. The standard applies to over 5 million hectares of tropical farmland, impacting the livelihoods of over 2 million farming families.
"Certifications like Rainforest Alliance have played an important role in driving sustainable supply chains at both the production and consumption end," says Christopher Stewart, Global Head of Corporate Responsibility and Sustainability, Olam International. "We have partnered with the Rainforest Alliance for many years and highly valued their sustainability expertise and implementation skills to help us advance our farmer programmes. A stamp-like Rainforest Alliance can motivate consumers to buy sustainably produced products and support farmers."
The numbers prove that farmers also find benefit in getting certified. Data from 2019 indicates that more than 209,000 farmers participated in the Rainforest Alliance certification scheme in Côte d'Ivoire, Ecuador and Ghana, producing more than 200,000 tonnes of cocoa, enough to make 13 million 100g chocolate bars per day.
In the same year, companies bought enough Rainforest Alliance certified tea to produce 330 million cups of tea every day, with certified production involving 936,000 tea farmers and 734,000 workers. Top producing countries were India, Kenya and Sri Lanka. Data on 2020 will be published in March-April 2021.
In Ghana, where cocoa is the nation's main export, bringing in over $3 billion in 2018, UNEP and the Rainforest Alliance joined forces with Olam to enable uptake of the Rainforest Alliance's sustainable agriculture certification scheme in the Bia-Juabeso region.
Taking a landscape approach, which seeks to balance competing land use demands in a way that is best for human wellbeing and the environment, the project was one of the first initiatives in Ghana to conduct farm mapping and registration of trees on farmland, mobilizing 2,800 farmers in 34 agricultural communities to conserve the local environment and ecosystem services on which future cocoa productivity depends.
The approach has since been replicated across three different landscapes in Ghana, in collaboration with Olam, funded through the United Kingdom Government's Partnership for Forests, and most recently a new partnership with the European Union.
UNEP and the Rainforest Alliance, with backing from the Global Environment Facility, have been supporting farmers from Ghana to Vietnam to take advantage of certification schemes – building rural prosperity, while also developing green supply chains and delivering healthy food and other agricultural products to local communities.
Greening the tea industry
In China, India, Sri Lanka and Vietnam the partnership worked with tea growers to reduce the use of agrochemicals for weed control, reducing costs to farmers and improving soil health.
The project taught smallholder tea farmers how to distinguish harmful weeds from harmless ones that can be left in the ground. This helps protect from erosion, improves soil organic content through mulching (a powerful source of plant nutrition as well as a carbon storage agent) and significantly improves soil moisture – all key for crop production. With fewer weeds to extract, farmers can remove harmful species manually, avoiding poisonous herbicides, and reducing the costs of maintaining a healthy crop.
The future of certification
Building on the successes of these initiatives, the Rainforest Alliance rolled out its enhanced Certification Programme in July 2020.
"After two years of far-reaching consultation with farmers, companies, non-government organizations, governments, and researchers – with input from more than a 1,000 people in nearly 50 countries – we have raised our ambitions," says Rainforest Alliance's Director for Landscapes and Communities, Edward Millard.
"This means strengthened requirements for farms and companies, better monitoring and assurance systems, advanced digital innovations and, at the heart of it all, a vision of sustainability as a shared journey of continuous improvement," he says.
Farms will work towards increasing compliance with the standard while learning new techniques based on using the services that nature provides.
"The great thing about this new scheme is that it is much more doable for farmers than previous schemes. It's also at the core of a new Global Environment Facility-funded sustainable agriculture landscapes project in India, expected to start in 2021," says UNEP biodiversity and land management expert Max Zieren.