ILO and UNCCD to work together on human impacts of desertification
The ILO's Director-General, Guy Ryder, and the Executive Secretary of the United Nations Convention to Combat Desertification (UNCCD), Ibrahim Thiaw, have signed a memorandum of understanding (MoU) in New York that strengthens collaboration between the two UN agencies with the goal of promoting sustainable development.

Welcoming the partnership, Ryder said, "Together ILO and UNCCD can step up efforts to accelerate progress towards prosperous and sustainable rural economies that offer quality job prospects and greater protection for their youth and help to fight land degradation."

Environmental challenges, such as desertification, land degradation and drought affect sustainable development and have major implications for creating decent work. If not addressed they can exacerbate conflicts, displacement and migration and undermine prospects for the realization of the Sustainable Development Goals (SDGs).

ILO estimates that 68 per cent of workers in low-income countries work in agriculture, and for them land and water are often critical lifelines to human security and prosperity.
"Environmental challenges, poverty and human mobility are interconnected phenomena. By tackling land degradation and scarcity, rural youth unemployment and insecurity of tenure in a joined-up way, we aim to present a positive narrative and deliver on the SDGs. It's important that UNCCD and the ILO work more closely and merge expertise on decent green jobs and land stewardship and governance to take action and support countries on areas linking sustainable land management and labour mobility," Thiaw said.

Each year, at least eleven million young Africans enter the job market. In the next decade an estimated 60 million people will be at risk of being forced to move from degraded land, migrating within and outside the continent.

"73 per cent of all migrants are migrant workers of working age. It will be important to examine the interplay between environmental challenges, migration and employment, and support more integrated and coherent policy approaches," Ryder said.

ILO supports approaches that advance decent work, environmental sustainability and resilience, and address the growing challenges of labour mobility through policies and projects around the world.

Collaboration between ILO and UNCCD will aim at advancing sustainability, contributing to halting desertification and supporting green jobs and decent work opportunities. Particular attention will be paid to addressing the linkages between desertification and migration trends. The collaboration will focus around three areas of work:
Knowledge development on the linkages between desertification, employment and migration.
Increasing awareness and mobilizing political support for an integrated approach to these issues.
Technical assistance to countries with delivering workable solutions.
Climate change: Scientists warn over impact on food security and oceans
UN climate scientists presented MEPs with new evidence on how climate change is affecting food production and oceans.
The Intergovernmental Panel on Climate Change is the United Nations body for assessing the science related to climate change. In August, it presented a report on climate change and land and in September one on the oceans and cryosphere in a changing climate. The reports are the latest scientific input for the UN climate summit COP25 to be held in Madrid in December.
The scientists behind the reports presented their findings to Parliament's environment, development and fisheries committees on Wednesday 6 November.
Food production and climate change a two-way street
Professor Jim Skea told MEPs climate change was exacerbating land degradation, such as erosion and pollution, which in turn affects infrastructure and people's livelihoods. Better land management can help tackle climate change but it must be complemented by other action, he added.
Dr Jean-François Soussana noted that the food system accounts for between a fifth and a third of all greenhouse gas emissions caused by humans. At the same time, climate change affects food security through declining crops of wheat and maize. He warned that in future the stability of our food supply would decrease further as the magnitude and frequency of extreme weather events increases.
Melting ice, rising seas
According to scientists, the rise in sea level is accelerating, mainly due to the Greenland and Antarctic ice sheets melting faster.
Professor Hans-Otto Pörtner warned that in a business as usual scenario the sea level is estimated to rise about five metres by 2300. In addition, in warming oceans marine life has access to less oxygen and nutrients, putting food security at risk for communities dependent on seafood.
Pörtner added: "To minimise the severity of the impact of climate change, every bit of warming matters, each year matters, each choice matters, and most importantly, political and societal will matters."
Trade and Development Bank, UNEP to collaborate on climate finance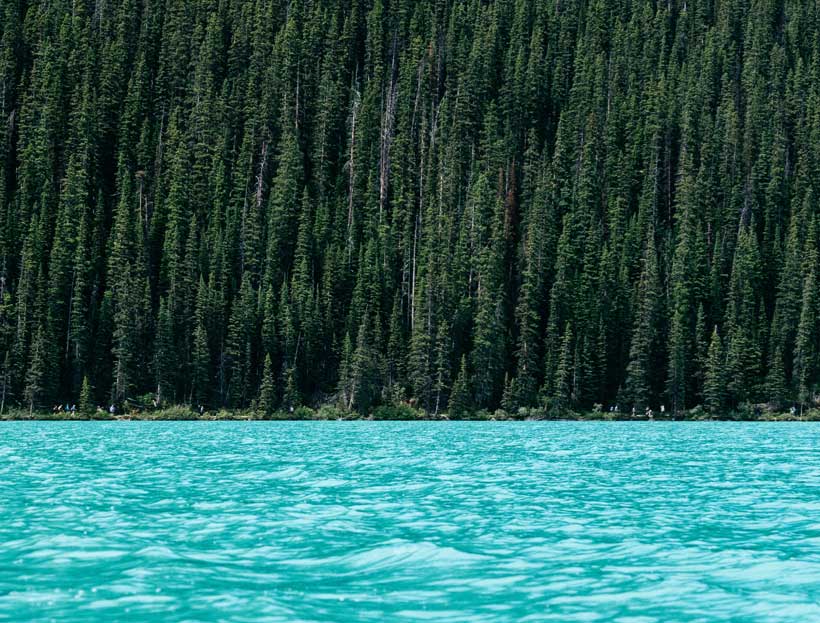 In a pledge to continue stepping-up its commitment to climate change mitigation and adaptation action, the Eastern and Southern African Trade and Development Bank (TDB) signed a Memorandum of Understanding today with the UN Environment Programme (UNEP).
The MOU effectively establishes a framework of cooperation through which the two institutions can collaborate in a number of areas critical to the global environmental agenda.
In the field of clean energy finance, TDB and UNEP will work to enhance investment opportunities for both public and private finance to support the dissemination of clean energy technologies. This will include supporting the early stage development and project finance of renewable energy projects, as well as the development of financing mechanisms to allow access to smaller-scale sustainable energy and energy-efficient appliances for household and productive use.
Additionally, the two institutions will cooperate on supporting eligible TDB Member States to access Green Climate Fund resources to enable them to adapt to the changing climate and develop along a low-emission pathway.
"As a member of the International Development Finance Club, a leading global group of development financiers advancing the Sustainable Development Goals (SDGs) and climate finance, TDB works closely with its partners to implement the 2030 SDG Agenda as well as the Paris Climate Agreement. With global partners such as UNEP, we expect to more seriously realize the international commitment to support Africa to grow and develop sustainably," said Admassu Tadesse, TDB President and Chief Executive.
Michael Awori, TDB Chief Operating Officer, added that "our commitment is evidenced by the fact that 70% of our power sector portfolio is in renewable energy. With this track record, we are the right partner with whom to co-finance and support more sustainable growth and development projects across various sectors."
"While Eastern and Southern African economic growth continues to be strong, there is great potential to harness clean energy in the region. UNEP and TDB are partnering to support wide dissemination of clean energy technologies and unlock the financial resources needed to meet the challenges of the 2030 Agenda for Sustainable Development," said Joyce Msuya, Deputy Executive Director of UNEP.
CLEANTECH: A Catalyst for Climate Action
On the third day of the 18th Session of its General Conference, the United Nations Industrial Development Organization (UNIDO) organized an event on innovative Cleantech solutions supported by UNIDO and its partners, which showcased their high potential to address environmental challenges, especially as a catalyst for Climate Action and the Clean Energy Transition.
The importance of strong and synergistic network partnerships to fulfill a Cleantech solution's full impact potential – from situational analysis and needs assessment to full-scale commercialization and deployment – was discussed, with an emphasis on closing the financing gap typically experienced by Cleantech enterprises and project developers.
The event further highlighted the broader elements of innovation and entrepreneurship in the Energy Transition, with entrepreneurs sharing their experiences in starting and scaling up impactful ideas and products. Financing models for Cleantech and innovative solutions were introduced, with a view of transforming the investment paradigms and approaches currently applied to Cleantech. Concurrently, the CTCN support was presented, as also applied to youth, men and women.
As such, the event concluded that Cleantech technologies are a crucial and catalytic factor in implementing the global vision of a low-carbon, climate-resilient and sustainable future for all, as outlined in the Paris Agreement. Furthermore, the event deemed very important that economic opportunities embedded in the low-carbon trajectory are leveraged to become profitable business models for climate and energy solutions.
Finally, the event shared insights and recommendations on how the international development community and the private sector could further support climate action and the clean energy transition by promoting the development and deployment of innovative Cleantech solutions.