As French, Pakistani and other leaders seek to engineer a meeting between the US and Iranian presidents on the sidelines of the United Nations General Assembly, big power rivalry could rack up tension in the waters of the Gulf and the Indian Ocean.
With prospects for a face-to-face encounter between presidents Donald J. Trump and Hassan Rouhani slim at best, attention is likely to focus on beefing up the security of key Saudi oil facilities after drone and missile attacks, blamed by the kingdom and the United States on Iran, and identifying an appropriate response that minimizes the risk of a full-fledged military confrontation.
Saudi Arabia and the United Arab Emirates, days after the attacks severely damaged oil installations, joined a US-led coalition to secure the Middle East's waterways. Earlier, Britain, Bahrain and Australia pledged to participate in the coalition.
Japan declined to join but said it was considering sending its Maritime Self-Defense Force (SDF) on information-gathering missions in the region. It said it would coordinate with the US-led coalition and would include the Strait of Hormuz in its operations if Iran agreed. Japan has unsuccessfully sought to mediate between the United States and Iran.
The US Defense Department, meanwhile, in response to a request from Saudi Arabia and the UAE and in an effort to reassure Gulf allies said last week that it was sending an unspecified number of troops and equipment to the two countries to bolster their defences.
Iranian Brigadier General Ghadir Nezami, head of international and diplomatic affairs of his country's armed forces, raised the stakes by saying that the Iranian navy would be holding joint exercises with Russia and China in the Indian Ocean and the Sea of Oman.
General Nezami, who is believed to have recently accompanied chairman of the Iranian Joint Chiefs of Staff Major General Mohammad Baqeri on a visit to China, gave no date for the exercises. Chinese and Russian media have yet to report the planned exercise while spokesmen in the two countries declined to confirm or deny the Iranian announcement.
Iranian Navy Commander Rear Admiral Hossein Khanzadi said in July that the Russian and Iranian navies would be conducting a joint exercise within a matter of months to boost military cooperation.
Russian and Chinese hesitancy to confirm the exercise may be designed to avoid hiking tensions as efforts at the United Nations to mediate between the United States and Iran proceed.
Moreover, Russian president Vladimir Putin is likely to want to avoid a shadow being cast over his planned visit to Saudi Arabia in October. Mr. Putin has urged the kingdom to proceed with the acquisition of Russia's S-400 anti-missile system that was agreed in principle two years ago.
Russian foreign minister Sergey Lavrov met this week with his Saudi counterpart Ibrahim Assaf at the United Nations to discuss the visit.
Russia and China may also not want to undermine a Chinese-backed Russian proposal for a collective security agreement in the Gulf that would replace the US defence umbrella at a time that Saudi Arabia, uncertain about American reliability, may reach out to other countries for support in protecting its oil assets.
South Korea's Yonhap news agency last week reported that Crown Prince Mohammed bin Salman had requested South Korean assistance in the strengthening of the kingdom's air defense system.
Gulf concern about US reliability, dating back to US president Barak Obama's negotiation of an international nuclear agreement with Iran and reinforced by Mr. Trump's transactional response to the recent attacks on Saudi oil fields, leaves the Saudis and the Americans with no good choices.
Middle East scholar and former advisor to the US Defence Department Bilal Y. Saab argues, against the backdrop of a widespread feeling in Gulf states that the United States is gradually reducing its commitment to their defense as Washington focuses on Asia and the Indo-Pacific, that the United States in particular is caught in a Catch-22.
Its options of reducing commitment without surrendering its umbilical defense cord and making way for America's rivals are limited.
Mr. Saab believes that the United States should focus its security cooperation less single-mindedly on arms sales and more on building the Gulf states' institutional national defense infrastructure. Failure to do so, would risk regional tensions repeatedly spiralling out of control and ultimately prevent a gradual US drawdown.
The problem is, in Mr. Saab's words, that what the United States should be doing to "responsibly reduce its security burden and footprint in the region" while safeguarding opportunities for lucrative arms sales would likely reinforce perceptions of America as unreliable and willing to sacrifice its friends – a perception that dates from the 2011 popular Arab revolts when Washington ultimately backed the toppling of Egyptian president and US ally Hosni Mubarak.
Mr. Saad is the first person to admit that his proposition may be pie in the sky.
"It would mean building and empowering institutions that have the guns, and thus the ability, to conduct coups. Only a foolish Arab autocrat would be interested in that. It would also mean liberalizing or professionalizing national-security ministries and intelligence agencies. Few Arab leaders would voluntarily undermine the favourable clientelistic networks that are run by their governments. In short, defense reform requires political reform," he says.
Moreover, institution building would bring the different threat perceptions of the Gulf states and the US into sharp relief and force Gulf states to rethink their arms acquisition policies and grant the United States access to their jealousy guarded most secret data and programs.
Said Mr. Saab: "There is no shortage of problems on the US end or on its partners' end when it comes to security cooperation. But it will be impossible to address any of those without making a total switch on how the United States thinks about security cooperation."
That would require a US president who thinks in strategic rather than transactional terms.
India's DRDO Mocks A Fake Propaganda
India struck a big propaganda blow against Pakistan in February 2020 which was further illustrated in a press briefing by India's Ministry of External Affairs (MEA). An MEA spokesperson claimed that Indian sources obtained intelligence where the ship was carrying a suspicious equipment, which could be used for nuclear missiles. Indian officials, of course, swiftly rubbished the claim where they are yet unable to provide any substance in proving the objection they have raised to gain international attention in order to create their spatial space in the region. MEA statement, in such a case, challenges the credulity and clearly indicates tutoring. It also underlies India's hegemonic vision for its neighbours and abroad.
Pakistan's Ministry of Foreign Affairs (MOFA) has denied Indian's claim that the cargo was a heat treatment furnace casing system which has numerous industrial utilizations. Further, China clarified that the industrial autoclave apprehended from a Chinese ship at the Kandla port is a heat treatment furnace shell system. It also clarified that the furnace was not a dual-use item under the non-proliferation and export control as alleged by Indian officials.
The episodic unveiling of alleged outing of 'Da Cui Yun' against Pakistan was no accident. As responsible major countries, both Pakistan and China have been strictly fulfilling the International non-proliferation obligations and International commitments.
Before playing with the 'hodgepodge' of mismatched technologies on the usage of an autoclave claiming that can be used for delivery of missiles, the India External Affairs Ministry should have had a look on the basic function of an autoclave.
The autoclave is basically used to provide a "physical method for disinfection and sterilisation". The process of sterilization is done by a combination of steam, pressure, high temperature and time. Such is the process that is used by an autoclave to kill microorganisms. In an autoclave, steam flows through the steriliser, beginning the process of displacing the air; temperature and pressure ramp slightly to a continuous flow purge.
Interestingly, the Nuclear scientists from the Defense Research and Development Organisation (DRDO) also behaved unprofessionally and went on to claim the same about the dual usage of autoclave. According to the DRDO, the autoclave was used to build a composite lining for solid-fueled ballistic missiles. Sarcastically, it seems that the DRDO scientist works under Defiance of Research and Drama Organisation.
Interestingly, India while blaming others for violations of International rules or showing that other countries are proliferating the nuclear technology, if one studies the history of India carefully, can come across a perfect image of how India proliferated the nuclear technology and material masterfully. At first, India diverted the Canadian technology and resources provided for peaceful purposes and used them in the production of nuclear arms. India has never publicly apologized for its duplicity in using Canadian technology to become a nuclear-weapons power. After an absence of 40 years, Canada is, once again, selling uranium to India. The deal is a good one for Saskatoon-based Cameco Corp., which has won a lucrative five-year contract to supply more than seven million pounds of uranium concentrate to one of the few major countries intending to expand its nuclear generating capacity.
Similarly, starting under the disguise of peaceful nuclear energy programme, there exists a long list of Indian involvement in illicit nuclear trade to a number of countries with dozens of secret nuclear projects like that of secret nuclear city development programme. Notably, DRDO and other Indian nuclear organizations have a history of illicit nuclear trade which is abundantly available in credible nuclear archives. Along with that, the nuclear leak from different reactor plants on number of occasions is another big issue that India is facing and shoving under the carpet.
In 2016, the EU mandated Conflict Armament Research's report published upon weapons'-specific issues in conflict area, revealed seven Indian companies involved incorporating components used by the IS to fabricate improvised explosive devices (IEDs).
The report has found that over 50 companies from 20 countries have produced, sold or received hundreds of components, such as detonators, cables and wires, used by IS terrorists to build IEDs and India is the major state among them.Yet the world's powerful states have comfortably ignored the unearthing of a nuclear smuggling racket in India. Nevertheless, if the same had happened in Pakistan, it would have been a global issue.
This seems more disturbing as India, being a party to the IAEA Convention on Physical Protection of Nuclear Material and its 2005 Amendment, is duty-bound to prevent the smuggling of atomic minerals of all kinds. This also comes in the backdrop of a 2014 report which pegged "India's nuclear security practices" that ranks it at 23rd among 25 countries known to possess at least a bomb's-worth of fissile materials.
Despite the poor Indian track record and lack of security infrastructure essential for management of defence and nuclear apparatus, the global nuclear order is focusing on making India a more reliable partner for nuclear technology and an NSG member. Finally, India's own safety norms have been flouted in the rush to blame and propagate others. Which if not checked, could be a bomb ticking.
US-Afghan Peace Deal: Beneficial for Pakistan's National Security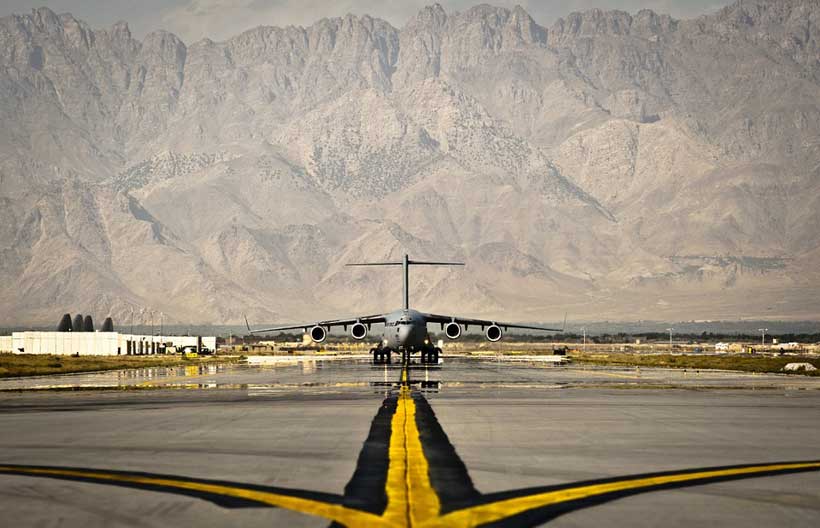 In late February finally a peace agreement was signed between United States and the Taliban that sets a timetable for the withdrawal of the US troops from Afghanistan. The negotiations that led to the deal were long and apprehensive due to various turn of events. Pakistan played the most crucial role in the Afghan peace process, which includes getting the Taliban and some of its senior figures to the negotiating table. Finally Pakistan's longstanding calls for negotiations with Taliban have been vindicated. For years instability and conflict in Afghanistan had led to more cross border terrorism, more refugee flows and increase in drug trade which has been huge trouble for Pakistan. Hence Peace and stability in Afghanistan is essential for the national security of Pakistan because both the states share borders.
Due to its strategic location and being the main stakeholder, Pakistan had an important role to play in this peace agreement. The first priority of Pakistan was peaceful Afghanistan because peace and stability in Pakistan is profoundly connected to peaceful Afghanistan. The Durand line is a 2640km border between Afghanistan and Pakistan, this lengthy border has posed major difficulties for Pakistan mostly pertaining to controlling the infiltration of terrorists. If an understanding is reached between the Afghan Taliban and the Afghan government, it will restrain the growth of terrorism not only within Afghanistan but will also keep it from spreading towards Pakistan. This can ensure better security for Pakistan's north western border along Afghanistan. Therefore a peaceful Afghanistan is in the best interest of Pakistan.
No other regional state has suffered as much from persistent Afghan warfare in the last three decades as Pakistan. The human and the material cost of the current war has been exceptionally grave. Therefore Pakistani policy makers have been constantly trying to secure a power sharing deal between the Taliban and other Afghan groups. Moreover Pakistani interests are best served by a relatively stable government in Kabul which is not hostile towards Pakistan. A friendly government in Kabul secures Pakistan's western border from encroachment by India or Indian proxies and serves the dual function of forcing a de facto recognition of the Durand Line (the border between Pakistan and Afghanistan) by the central Afghan government, something which successive Afghan governments have refused to do and which have aroused fears in Pakistan tracing back to the country's birth.
Apart from that an inclusive peace settlement in Afghanistan will pave the way for the repatriation of nearly 1.9 million registered and one million undocumented Afghan refugees from Pakistan. The presence of these refugees has incurred grave economic, security and social cost for the country in the last three decades. Approximately 60% of the Afghan refugees live in the rural areas and 40% live in the refugee camps. Moreover the progress in the Afghan peace process will also allow its army and paramilitary greater ability to fight domestic insurgency and terrorism.
It is also important for Pakistan to counter India's influence in Afghanistan. Its influence in the country has grown over the years in the garb of providing economic and developmental aid. Its ultimate purpose has been to increase its military influence so that it can play bigger political role in Afghanistan. For years Indian trained militants have been causing unrest in Pakistan. Hence all these factors pose a direct threat to the security of Pakistan and also its interest in Afghanistan. This peace agreement will help decrease India's influence in Afghanistan. Pakistan hopes to regain the lost trust by working for the interest of both the states and ultimately to persuade Afghanistan to sideline India.
Terrorism has been the biggest threat to the national security of Pakistan and instability in Afghanistan is the huge reason behind it. Even though Pakistan has been actively fighting against the terrorism on the front-line, it is also the most affected one. Afghan war in 1970's lead to a number of challenges for Pakistan such as religious extremism, influx of Afghan refugees etc. that resulted in causing many security problems for Pakistan. Hence through its ongoing efforts in Afghan peace process, Pakistan will be able to find prospects of peace on its own soil as well.
In order to ensure its national security it is necessary for Pakistan to have a more stable and secure neighbor. Only then Pakistan would be able to tackle its internal and external security challenges. Even in future Pakistan aims to play a constructive role in the Afghan peace process as many of our aspirations for security and prosperity depends upon peaceful Afghanistan with stable government.
U.S. Containment Policy towards China: Threats to Security in South Asia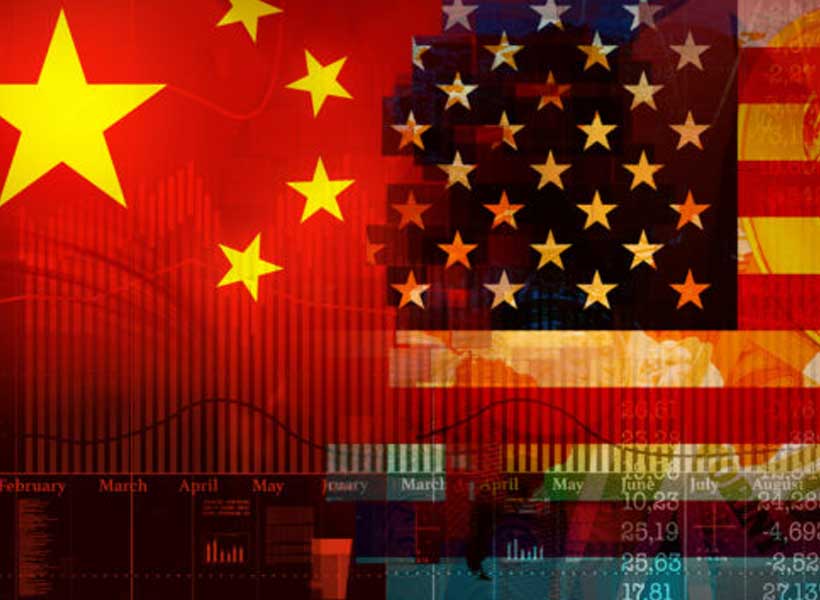 "The Future of Politics will be decided in Asia and the United States will be right at the centre of the action"-Hillary Clinton
South Asian region is home to a large population that faces multiple internal and external problems. The biggest challenge for South Asia as opined by various writers is peace and security. Former Advisor to PM on Foreign Affairs Sartaj Aziz emphasized on the need for South Asian political leadership to develop a clear narrative on security issues which are a great hindrance to the peaceful development and stability of the states of the region. Internally regional states have been experiencing instability, underdevelopment, poverty, corruption, illiteracy, sectarian conflicts, terrorism, and many other problems. Externally the involvement of foreign powers also remains a big source of tensions throughout the region. Particularly, when it comes to the US-China relations and their security policies in South Asia which mostly revolve around three major factors i.e. human rights, trade, and security. Both Washington and Beijing have contending worldviews which lead them to the divergence of opinions concerning security interests in South Asia. However, an interesting fact to note is that on one hand United States considers China as a staunch adversary and on the other hand, they are major trade and business partners worth $737.1 billion during 2018 and worth $559 billion during 2019. Furthermore, the US introduced the policy of "Rebalancing or Pivot to Asia" which is considered as part of a greater strategy of containment of China. Beijing's fast economic growth compelled the US, being a dominant power, to introduce a new policy that aims to contain the increasing Chinese influence in Asia via looking over the changing global economic, political, financial structures of the world. In this regard, Washington has been trying to engage with more nations in the South Asian region particularly India and Pakistan.
For containing Beijing, Washington adopts a two-pronged policy based on hard and soft power, United States has historically been involved in the South Asian region owing to multiple reasons such as Soviet invasion of Afghanistan, India-Pakistan nuclear tests, 9/11 incident, Washington-Delhi rapprochement, and above all for the containment of China. The rise of Beijing compelled the United States to engage deeply with South Asian nations to limit Chinese influence and engagement, particularly with Delhi to create a balance of power in the region. In this regard, the Chinese factor became the major reason for Washington to make India an important trade and investment partner. In addition to this, increasing strategic significance of the Indian Ocean with growing Chinese presence worried the US. The ocean provides direct access to the oil-rich Persian Gulf. As for Chinese policy concern toward the US, it pledges to opt the policy of hedging i.e. two contradictory policy directions simultaneously being pursued, which in this case are: balancing and engagement. On one hand the state maintains a strong military, builds and strengthens alliances, while on the other hand it builds trade networks, increases diplomatic links, and creates multilateral frameworks. Hence, China projects soft power through Belt and Road Initiative (BRI) and tries to make more alliances. Moreover, China aims at changing the global structure in which the US has a dominant position through political, economic, and financial structures of the world. Moreover, Beijing particularly aspires to be the regional hegemon particularly in South Asia because of its near abroad and first testing ground for success of BRI project to become successful globally.
While the growing Indo-US nexus has posed serious threats to the security of the South Asian region. Pakistan, being a strategically important nation, could best serve American interest through being a part of American policies and actions in which Afghan issue and BRI keep much importance. Also, Washington keeps an attentive eye over Afghanistan and Iran in the region for limiting Chinese influence therefore it doesn't want Iran and Afghanistan draw closer to China by being part of BRI. China and Iran share cordial relations but American sanctions over Iran create restrictions for Beijing to engage with Tehran for trade and other exchange of goods. Presence of the US forces in Afghanistan, after 9/11, has worsened the security condition of the region. Because of this South Asian region has become fragile giving birth to multiple terrorist elements such as ISIS, Al-Qaeda, and Taliban rendering the region unstable and fragile. Moreover, Washington's support for the Indian-led transport corridor project under development in Iran and Afghanistan results in growing Indian influence and involvement in both the countries. Resultantly Delhi misuses its influence and involvement in both states against Pakistan and carries out terrorist activities on Pakistan's soil as is evident from the arrest of an Indian spy Kulbhushan Jadhav, who entered Balochistan, one of the provinces of Pakistan, from Iran with malicious aim of carrying out terrorist activities. Therefore, all these acts of Washington to contain Beijing in South Asia gives birth to many security concerns in the region. Such as increasing interstate tensions between nuclear-armed neighbors India and Pakistan, insurgency, violent conflicts, and security problems ranging from militancy to organized crime which makes it more complex and insecure.