Turning challenges into opportunities: Africa's industrial development in the Fourth Industrial Revolution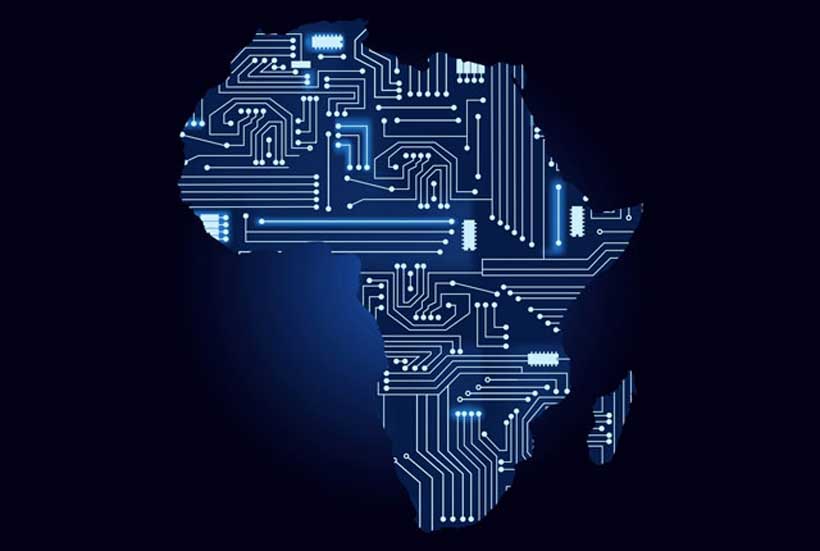 When world leaders gathered in New York for the 70th session of the General Assembly in 2016, and proclaimed the period 2016-2025 as the Third Industrial Development Decade for Africa (IDDA III), it reaffirmed the importance of industrialization in supporting Africa's own efforts towards sustained, inclusive and sustainable economic growth and accelerated development. Since the launch of this Decade, and the call for the United Nations Industrial Development Organization (UNIDO), to develop, operationalize and lead the implementation of IDDA III together with our partners, the African Union Commission, the New Partnership for Africa's Development and the Economic Commission for Africa, much has evolved in the region.
The continent's collective GDP is expected to stand at $2.6 trillion, and consumer spending estimated at $1.4 trillion in 2020, with 50 per cent of Africans living in cities by 2030. These figures show the astounding prospects for a continent that is the most youthful. Digital transformation is also growing – the World Bank has estimated that digital transformation will increase growth in Africa by nearly 2 percentage points per year and reduce poverty by nearly one percentage point in Sub-Saharan Africa. The potential of digital technologies for socio-economic development is being taken up and has led to many technology-based start-ups and tech hubs in Africa.[1] The African Continental Free Trade Area (AfCFTA), the largest free trade area in terms of participating countries, is expected to lead to greater exports, higher value-addition in manufacturing and services, and to bring about a more diversified intra-African trade opportunity for the continent with benefits spilling over to small and medium-sized enterprises in Africa.
Despite growth rates in Africa still not having reached the 7 per cent that would be required to pull the continent's populations out of poverty, optimism for Africa has not diminished. Extreme poverty in Africa has started to decline, and it is anticipated that if the trend continues, the number of Africans living in extreme poverty will reduce by 45 million by 2030.
The rapid deployment of advanced technologies through the Fourth Industrial Revolution provides a window of opportunity to help transform the landscape of manufacturing in Africa.
At the United Nations Industrial Development Organization (UNIDO), we believe that it is crucial for Africa to be prepared to address its digitalization challenges and to seize the opportunities brought by the Fourth Industrial Revolution in pursuing inclusive and sustainable industrial development (ISID) to attain the 2030 Agenda for Sustainable Development, and the Sustainable Development Goals.
The UNIDO Industrial Development Report 2020, a forthcoming flagshippublication on the Fourth Industrial Revolution,to be launched in November this year will show that advanced digital production technologies applied to manufacturing production offer huge potential to advance economic growth and human well-being whilst safeguarding the environment. This study taps into existing knowledge on the priorities for digitalization for Africa and highlights a two-pronged approach for manufacturing to remain a valid and feasible development path: one of which refers to the need for Africa to enhance readiness for the more digital future, whilst building industry capabilities, through improved access to broadband and developing technical skills and technology hubs.[2]
The limitation in basic infrastructure, including access to clean, reliable and affordable energy, human capacities and skills will need to be addressed.Autonomous systems in manufacturing are likely to bring about higher demand for human capital qualified in science, technology, engineering and math (STEM). Such growing demand polarizes the labour force by increasing the share of employment in high-wage jobs and decreasing the share of employment in middle-or-low wage jobs.[3] It can deprive Africa of job opportunities, where low-paid jobs are concentrated and human capital with strong digital skills is in shortage. Due to the lack of access to new technologies, knowledge, information, and infrastructure, the technology and skill gaps between Africa and developed countries could be widened with the rapid onset of the Fourth Industrial Revolution, potentially implicating local small and medium-sized enterprises that will also require more support in technological training and enterprise innovation to be competitive in the global market.
UNIDO will aim to support its Member States in Africa to transform into "more diversified knowledge-based economies" through cooperation in technology transfer, innovation, and infrastructure development.[4] We will further leverage on our ongoing Programme for Country Partnership (PCP) to mobilize resources for inclusive and sustainable industrial development. This includes supporting the development of necessary physical information and communications technology infrastructure, which is pivotal for the digitalization requirements of the Fourth Industrial Revolution.
As we support the development of Africa's industrial base, working in collaboration with our partners in the United Nations development system, such as FAO, ILO, ITC, UNCTAD andUNEP, we will continue to support the creation of green and decent jobs through initiatives such as the Green Job Programme. Drawing on our knowledge base and expertise in industrial development, there is scope to further explore the application of digital technology and mini-grids to support clean, reliable and affordable electricity access in Africa, which will not only serve electricity demand for households as well as for productive use.
We will also learn from our experiences in digital learning platforms to support human capital development. In Southern Africa, UNIDO and the Government of Finland have piloted programmes in virtual reality training, which are being replicated in Malawi, Zambia, and Zimbabwe. By using mobile 3D teaching platforms, virtual reality is helping forestry students learn to operate chainsaws in a safe environment. In Liberia, UNIDO, with the support of the Government of Japan and in partnership with the Japanese company Komatsu, has deployed connected technology and innovation in its production facilities, which has enabled labour market-oriented training programmes in excavator operation and basic service training to be provided, particularly for youth and women.
As world leaders gather in New York again for the General Debate of the 74th session of the United Nations General Assembly, alongside the historic SDG Summit, to take stock of where we are and what we need to do to achieve the 2030 Agenda for Sustainable Development, UNIDO together with its key development partners, the African Union Commission, the United Nations Economic Commission for Africa, the African Development Bank, the AfroChampions Initiative, the African Export-Import Bank and the International Telecommunications Union will leverage its partnership to support innovation and infrastructure development in Africa.

---
[1] UNIDO (2017). Accelerating clean energy through Industry 4.0: manufacturing the next revolution. Nagasawa, T., Pillay, C., Beier, G., Fritzsche, K., Pougel, F., Takama, T., The, K., Bobashev, I. A report of the United Nations Industrial Development Organization, Vienna, Austria.
[2]Banga, Karishma, and Dirk Willem te Velde. 2018a. "Digitalisation and the Future of Manufacturing in Africa." Overseas Development Institute and UKaid. https://technologyatwork.itcilo.org/digitalisation-and-the-future-of-manufacturing-in-africa/.
[3] IDDA III 4IR Concept Note, page 3
[4] IDDA III 4IR Concept Note, page 5
---
Review: As Coronavirus Rise Past Three million, Africa Hopes for Vaccine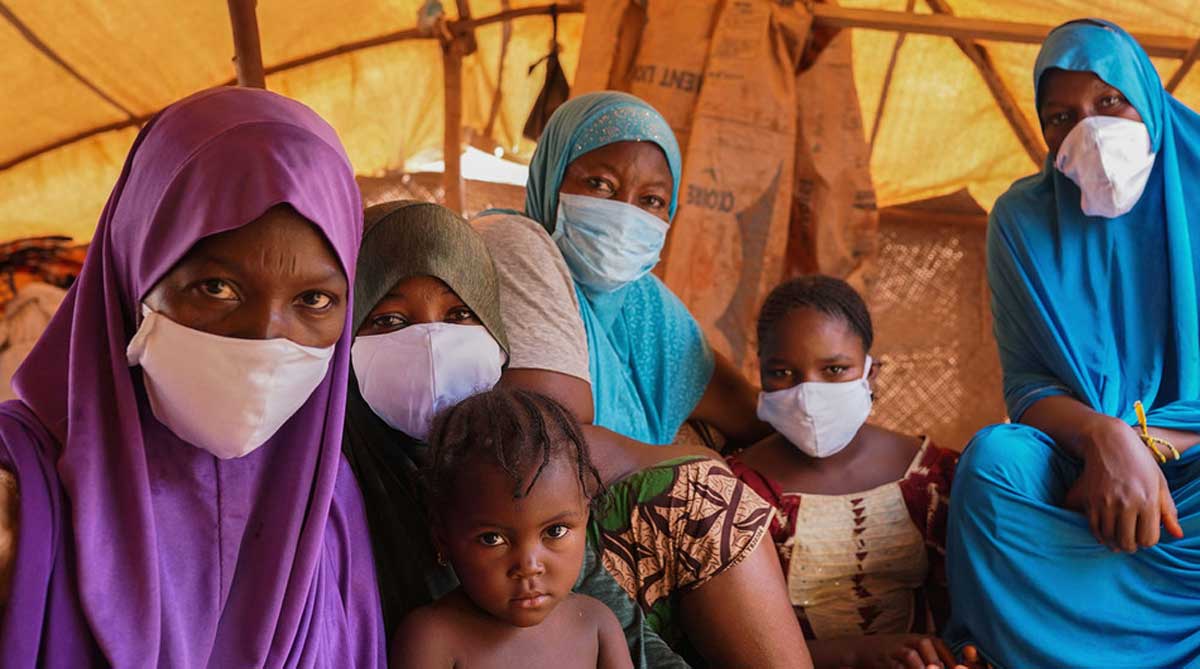 With its large population and fragile health systems, Africa has recorded more than three million Covid-19 cases, still less deadly as compared to other regions in the world, according to the Africa Centers for Disease Control and Prevention (Africa CDC). According to Africa CDC, Africa's coronavirus tally was 3,021,769 as of January 10. The death toll was 72,121 and the number of recoveries was 2,450,492. The biggest number of coronavirus cases were reported from South Africa, Morocco, Egypt, Tunisia, and Ethiopia.
South Africa, with more than 1.2 million reported cases, including 32,824 deaths, accounts for more than 30% of the total for the continent of 54 countries and 1.3 billion people. The high proportion of cases identified in South Africa, were attributed to more tests carried out than many other African countries.
African countries are expecting to get medical equipment, most especially vaccine, to help them out of the pandemic. These they expect from external sources. During January 4-9, Chinese State Councilor and Foreign Minister Wang Yi paid official visits to Nigeria, the Democratic Republic of Congo (DRC), Tanzania, Botswana and Seychelles. Wang Yi emphasized that China is willing to deepen mutually beneficial cooperation in diverse spheres with Africa. For example, China's efforts to create a new image in Africa through China-European Union Cooperation in vaccine.
Both China and the EU vow to work as a global collaboration under the World Health Organization in terms of accelerating the development and manufacture of Covid-19 vaccines, and assuring fair and equitable access for every country in the world. It's about making the vaccine a global public good.
Last December, during his annual media conference, President Vladimir Putin made it known that Russia's readiness to help foreign countries including Africa. With regard to cooperation with other countries, it would boost the technological capabilities, enterprises to produce the vaccine, foreign countries would invest their own money into expanding their production capacities and purchasing the corresponding equipment, he explained.
Foreign countries would be investing in these projects: the enlargement of production facilities and the purchase of equipment. "As for cooperation with foreign countries: nothing is stopping us from manufacturing vaccine components at facilities in other countries precisely because we need time to enhance technological capacities of our vaccine manufacturing enterprises. This does not hinder vaccination in the Russian Federation in any way," Putin said.
According to January report from the Tass News Agency, the Russian Direct Investment Fund has only registered the first Russian vaccine Sputnik V in Africa. "Russian Direct Investment Fund announces the first registration of Sputnik V in Africa. Ministry of Pharmaceutical Industry of Algeria registered Sputnik V on January 10th," as follows from a post on their official Twitter account.
According to the Russian Direct Investment Fund, the registration was done under the accelerated Emergency Use Authorization procedure. This procedure was also used to register this vaccine in Argentina, Bolivia, and Serbia. The Fund said that supplies to Algeria would be possible thanks to its international partners in India, China, South Korea and other countries.
Writing under the headline "Africa's Road to Recovery in 2021 Is a Fresh Start" published originally by Chatham House, Dr Alex Vines, the Director for the Africa Program at Chatham House, said many African countries would be much more seriously affected by the socioeconomic consequences of the global economic slowdown triggered by the pandemic. Even before Covid-19 hit, an increasing number of African countries were indebted and financially stressed.
He wrote that African debt would become a greater global concern in 2021 as many African states remain the world's poorest and most fragile and have been hard hit by the economic and financial costs imposed by the pandemic.
In his analysis, Dr Vines further pointed out that 2021 will also see increased geopolitical rivalry for influence in Africa. This will include competition over generosity, ranging from positioning over debt cancellation to providing Covid-19 vaccines. China has its Sinopharm vaccine and has already signed up to Covax, the international initiative aimed at ensuring equitable global access. The Russians have their Sputnik V vaccine, the UK has its AstraZeneca and University of Oxford vaccine, and the US the Moderna and Pfizer-BioNTech (with Germany) vaccines.
Reports from Quartz also said Africa appears not part of the supply priorities of the Pharmaceutical companies producing the foremost Covid-19 vaccines. While Pfizer-BioNTech has offered to supply just 50 million Covid-19 vaccines to Africa starting from March to the end of this year, Moderna and AstraZeneca have not yet allocated supplies for Africa. AstraZeneca directed the African Union (AU) to negotiate with the Serum Institute of India for its vaccine to see if they can get a deal. Serum Institute of India has earlier obtained the license to produce the AstraZeneca vaccine.
The Quartz report said most African countries mainly relied on the COVAX co-financing public-private facility backed by the Bill & Melinda Gates Foundation to enable rapid and equitable access to Covid-19 vaccines for lower income countries. The facility promised access to vaccines for up to 20% of participating countries' population with an initial supply beginning in the first quarter of the year to immunize 3% of their population. However, COVAX is underfunded, and these countries must look for other avenues to access more doses to vaccinate the 50% of their population in order to reach immunity.
Since the beginning of the pandemic, several countries around the world have been making efforts to facilitate local vaccine development, clinical trials, and some had made upfront payments for vaccines to encourage early production. Outside of South Africa, most African economies have played too little or no role at all in the development of Covid-19 vaccines and had likewise made little or effort to secure vaccines while other economies around the world were doing so.
For instance, a globally respected genomic and infectious disease laboratory in Nigeria announced the development of a Covid-19 vaccine in September that is 90% effective against the virus in the preclinical trial but it has not been able to carry out clinical trials due to lack of support and funding.
While Kenya recently announced that through the COVAX facility, it ordered 24 million doses of the AstraZeneca vaccine, with supply expected to start arriving in the second week of next month, several African countries are opting for vaccines from India, Russia, and China. This is despite skepticism about the vaccines from Russia and China in particular. Both countries rolled out their vaccines without phase 3 clinical trial results that confirm the vaccine effectiveness.
South Africa said it made a deal with Serum Institute India and will be getting 1.5 million doses of AstraZeneca vaccine for its health workers starting this month. The country, which is going is also in talks with Russia and China to procure vaccines. Currently, Guinea is testing the Russian vaccine, Sputnik V and has ordered 2 million doses.
Morocco has ordered 65 million doses of the Sinopharm vaccine from China, and AstraZeneca vaccine from Serum Institute India. Egypt plans to buy 40 million doses of the Sinopharm vaccine, has already received 50,000 doses of the vaccine in December, and expecting another 50,000 in the second or third week of this month when vaccination will commence. Nigeria says vaccine access was in its discussions this week with the Chinese foreign minister during his visit to the county, according to the report from Quartz.
Besides the fact that Africa has registered its three million cases, Africa still behind the United States and European countries, and Asian countries such as China and India when it comes to the Covid-19 outbreak. For many African countries, it is still the time to reflect on African countries' responses to Covid-19. Although it has abundant resources, Africa remains the world's poorest and least developed continent, and worse with poor development policies. It is time to prioritize and focus on sustainable development.
Significantly, the global pandemic has exposed the weaknesses in Africa's health system, adversely affected its economic sectors, it is therefore necessary for African leaders, the African Union (AU), regional organizations and African partners be reminded of issues relating to sustainable development and integration. It sets as a reminder to highlight and prioritize the significant tasks set out by the UN 2030 Agenda for Sustainable Development and the African Union's Agenda 2063.
China's Diplomacy in Africa: Being a civilian great power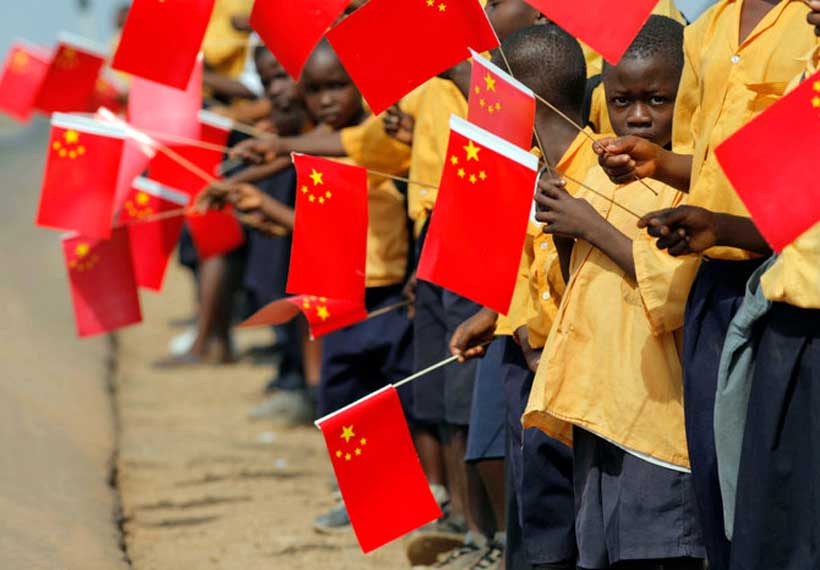 Authors: Xu Guoying & Chen Yiling*
During January 4-9, Chinese State Councilor and Foreign Minister Wang Yi paid official visits to Nigeria, the Democratic Republic of Congo, Tanzania, Botswana and Seychelles. According to the media reports, the visits is in line with China's 30-year tradition of choosing Africa as the destination of all Chinese foreign ministers' first overseas visit each year and demonstrated China's close attention to its ties with African countries as well as its firm friendship with African people.
Noting the year 2021 marks the last year for the implementation of Forum on China-Africa Cooperation (FOCAC) Beijing Action Plan (2019-21), FM Wang's visits aimed to deepen coordination and communication with the African side to cement the important consensuses and facilitate economic recovery in African countries while fighting the virus. Since the outbreak of the pandemic in 2020, the close cooperation between China and Africa in fighting the pandemic has indicated the two sides' firm determination to step up relationship with each other. This is more necessary because the traditional friendship between China and Africa would have reached new heights in the post-pandemic era while they also expected to exchange views on a new round of forum during this visit.
There is no doubt that China's diplomacy has always adhered to the principle that all countries, large or small, are equal and that has advocated multilateralism, opposed power politics, promoted general democratization in international relations, and supported the United Nations to play its due role in international affairs. To that end, China needs the consensus and diplomatic supports from the countries in the Third World, particularly the African states. Given this, Chinese FM Wang reiterate that big countries should take the lead in abiding by the basic norms of international relations, not interfering in other countries' internal affairs, helping small and medium-sized developing countries, and assuming their international responsibilities in dealing with climate change and promoting sustainable development. Today, as the largest developing country, China is willing to fulfill its international obligations since its development is a growing force for peace, justice, and other developing countries as equal members of the international community.
This is not a lip-service but a solemn promise to play a more active role in international affairs and is willing to work with the country to safeguard world peace, stability, and prosperity. As a matter of fact, most states of Africa have admitted that China has adhered to the principle of equality between large and small countries, and made all the efforts to safeguard the interests of small and medium-sized countries and developing countries. Morally and practically, China has always stood with developing countries in international affairs. During his trip to Africa, Wang praised China's close ties with the African states like the important members of the international community where all the members should treat each other as equals and achieve fruitful results in practical cooperation.
It is obvious that the leaders of the African states welcomed FM Wang's visit and vowed to continue to support Beijing on the issues concerning China's core interests, and inclusive of taking the opportunity of jointly building the Belt and Road and implementing the outcomes of the Forum on China-Africa Cooperation (FOCAC) Beijing Summit with the view to taking mutual cooperation to a new level and building a community with a shared future for both sides in light of the economic and social development needs of the African people. Considering the huge African population and rich natural resources, China is willing to deepen mutually beneficial cooperation with Africa in many traditional and new areas such as green environmental protection and blue ocean economics. Meanwhile, China fully understands the urgent desire of the African states to cope with climate change. The two sides agreed to sign the implementation agreement on the construction of low-carbon demonstration zones in South-South cooperation.
Since China's relationship with Africa has been never exclusive, it calls on the cooperative programs with all the countries, in particular the European Union. For example, China's efforts to create a new image in Africa through China-EU Cooperation in vaccine. This is the good chance for both sides because they all want to bring the coronavirus pandemic under control and then it's going to require a major, global effort to do so. As a matter of fact, China has reiterated that the virus knows no borders and has no interest in the nationality of its victims. As a result, it will overcome all barriers if we do not work together to counter it. In the face of the virus, we are without doubt a global community. But the key question is: Are we able to act like one? The answer is yes, but China and the EU need to work together to play a pivotal role in dealing with what is called the political, social, and ethical issue. It requires that political leaders manage to explain convincingly that it is advantageous for all of us if as a first step some people are vaccinated in all countries instead of all people in some countries?
Both China and the EU vow to work as a global collaboration under the World Health Organization in terms of accelerating the development and manufacture of COVID-19 vaccines, and assuring fair and equitable access for every country in the world. It's about making the vaccine a global public good. This should be in Chinese and Europe's interests too. There is a consensus between China and the EU that nurses in African countries be vaccinated as a first step, and soonest—needs a big PR push.
There's little doubt that most Europeans want the vaccine as soon as possible. But the EU should also move fast to vaccinate especially doctors and nurses in as many affected and vulnerable African countries as possible. There are several compelling reasons to do this. First is the destructive nature of the virus. The longer it flourishes, the greater the chance of it mutating in ways that make it even more deadly, contagious, or just difficult to vaccinate against. Getting it rolled out quickly across Africa is crucial. Second, a World Bank study in last April showed that if the EU and European governments are really serious about their soft power, this is the time to share the vaccine in a way that equals to the global influence of China as it has already been sending vaccine for trials in Bangladesh, Indonesia, Pakistan, and the Philippines.
Now as for China's relations with Africa, where it has built huge infrastructure projects on the back of loans to several countries and is extracting much-needed raw materials, the Chinese leadership has gone on the offensive. In June, Chinese President Xi Jinping told a meeting of African leaders that "African countries will be among the first to benefit" from a coronavirus vaccine, once its development and deployment is completed in China. Moreover, Chinese Foreign Minister Wang Yi has pledged that Beijing would extend $11 billion (€9 billion) in loans for vaccines to Latin American and Caribbean countries. In light of this, China and the EU should cooperate with each other in Africa rather than excluding the other side. For sure, all the more reason for China and the EU to seize the opportunity to boost their mutual soft power with a combination of philanthropy and a big dose of self-interest.
To that end, China has reiterated that it is not a military threat to the status quo since it has reaffirmed the defensive nature of its national defense policy as Chinese top legislative body adopted new revisions to the National Defense Law, renewing tasks and goals as well as cementing policies. Accordingly, it is quite sure that China will be more like to act as a civilian great power which is compatible with the goal of the European Union. Considering this, China and the EU would be able to continue their cooperative partners in trade and economics, transparent and open competitors in high technologies and possibly the systematic rivals.
*Chen Yiling, MA, a research fellow at the Center for International Relations, SIPA, Jilin University
Somalia: My Nostalgic, Childhood Visit to Grandma's Village
At twelve noon, the old man whispers to himself as he counts his prayers with a rosary. He strokes his goatee beard, streaked with grey. He hitches up his sarong and sits under a shady tree on a mat made from a deerskin. On the mountains behind him, I see a mirage as the sun bakes the scenery. He is a popular imam among the villagers. They hold him in great reverence throughout the village, which is located twenty miles west of Erigavo, Somalia.
I see my grandma sharpening a big knife. For the past three months, this knife has been handy for my grandma. She uses it for countless purposes, from cutting fresh little sticks off the acacia trees to slaughtering animals for a feast. She chews on the tip of one of those sticks to make it soft enough to brush her teeth. I watch the rolling eyes of this restrained ram as its ears wiggle and listen to the clatter of the sharpening. Two women lay the ram on its back, one holds the front legs, and the other holds the rear ones, and grandma walks calmly towards the ram, grabs the chin, presses the head down and slits the throat, and blood gushes out on the steep ground and runs down to the outsole of her shoes. The ram's eyes do not move now, and they stare at the sky, motionless.
This is Ismael. He seems to have done enough physical exercise, not in an urban gym, but by tending the camels, drinking camel milk, and running around in the bush from dawn to dusk. His bones are thick, and his muscles are strong. He is a real nomad and can walk miles and miles without breaking a sweat. Look at me. I'm a city boy who barely walks a mile a day. And grandma sends me to fetch firewood with this boy. Look at him. He walks well, but to me, his steps are so fast. I have to keep up with his unusual pace where he zigzags, jumps over thorny cactuses, changes direction unexpectedly, and avoids clear paths. As I chase him, I cough because of the dust strewn in my face by his stamping feet. Sandy grains are in my eyes and my vision is blurry. It takes us five miles to arrive at a place where firewood abound. I sit to rest, panting, cleaning my teary eyes with a handkerchief. Not only does he scale a tree like a monkey, he gathers some firewood, breaking every dry branch there with the swift blows of his axe and tossing it down. For him, a village life is a walk in the park.
I tie a firewood load into a bunch and heave it to my back. The Ismael's load is three times bigger than mine. He walks swiftly and disappears from view with a lightning speed. With resting intervals, I reach home forty minutes later than him, with my feet blistering and my nose bleeding slightly. I fling the firewood away from my back to the ground and descend to a sitting position. I pull off my sturdy boots, and something smell ammonia.
The women start a three-stone fires in three different spots, and the flames lick the enormous cooking pots whose outer form dark and hardened flakes from years of use. I sit there wreathing in a haze of clouds of smoke, trying to strike up a conversation with this girl in her teen years.
"How can you guys cook all this meat without messing up something in the process?" I dub my nose.
"What makes you think we will cook all the meat?" she swaggers past me, putting more firewood into the fire.
"I'm just asking," tears roll down from my eyes.
"Please don't trip," she says as I get up suddenly.
"What?," I step back, stumbling over a head.
"That belongs to the second ram," she explains. "I am Sophia, by the way."
"I'm Ahmed," I glance at the ram head, freaked.
Two muscled men dig a square hole in the ground and use it as an underground oven to cook lamb stuffed with rice. Look at them. They are in a perfect shape. They fight off lions and hyenas at night when these predatory carnivores attack the herds, Ismael tells me. One of them is wearing an eye patch. His name is Hussein. His back has scars that resemble the shape of the African continent, his left fingers suffer from physical deformity. The other man has a silky dress and a black shirt on. He wiggles the white-faced Seiko watch on his wrist into place, checking the time repeatedly as he flips the meat. He yawns and I glimpse that he is missing all his lateral incisors. His name is Hassan, and he is in love with the imam's daughter. Her name is Amina. Despite Hassan's declared love, Amina was not forthcoming with being in love with Hassan.
"How did he afford that watch?" I ask curiously.
"He sold a bull last year to buy that watch and a new wardrobe," Ismael answers.
"By the way, one day Amina told him to remove all his lateral incisors to prove his love," he adds.
"Wow, poor man!" I yell softly.
"Probably, she said that jokingly," Ismael smiles.
"Love is a strange thing," I check my broken shoelaces.
"You know nothing about love," he raises his voice. "You are barely sixteen."
"You know more than me about how love works in this village," I blow my nose.
"Anyway, the wedding is tonight, and I am two years older than you," he puts peanuts into his mouth.
" Whatever," my eyes settle on a Billy goat flirting with a goat.
My mouth waters with the delicious sight of the meat and the rice, readied on those big stainless still plates. The women pour the soup into several glass jars as well. Sophia hands me the largest plate for the imam. As I walk towards the tree, I see six meditative men with the imam. Each man is sitting on his own deer-skin mat and holds a rosary. My hands shake with the weight which propelled me to put the plate hastily in front of the closest man, the imam. He opens his eyes, nodding. Then, I hear thuds under the nose of each man. I feel amazed at the synchronization of the women for bringing the brimming plates and placing them down at the same time. And the rest of the food, from tropical fruits to freshly squeezed juices, keeps traveling on its way to the tree as if carried by ant colonies.
At nine o'clock pm, everyone gets engrossed in the wedding's climax. The groom and the bride wear exquisite traditional dresses. Sophia gazes at me, blushing, and I gaze back at her, feigning shyness. I virtualize the two of us in those dresses. Maybe she envisages that too. Many villagers attend the event and enjoy the feast. Out of the blue, a lion purrs in midair and attacks the imam. Hussein lifts his spear and hurls it at the beast, killing it. The imam sustains slight injuries. Hussein becomes the hero of the night, takes off his shirt in celebration with his continent-shaped scars showing.
I am in a school uniform, heading to the kitchen for breakfast. It is a beautiful morning. After a few months in the village, everything looks tidier than the village, and my sense of smell detects the difference. All the city scents lingering in the air are rich and exotic in a novel way. The people are gentler and more polite. But I remember the innocence and lack of political correctness of the village people. Unlike the city people who seem to harbor grudges, they get everything off their chest. And in my mind's eye, I see Sophia's face as she waives at me goodbye. I look forward to a second visit next year when school is closed.