Turning challenges into opportunities: Africa's industrial development in the Fourth Industrial Revolution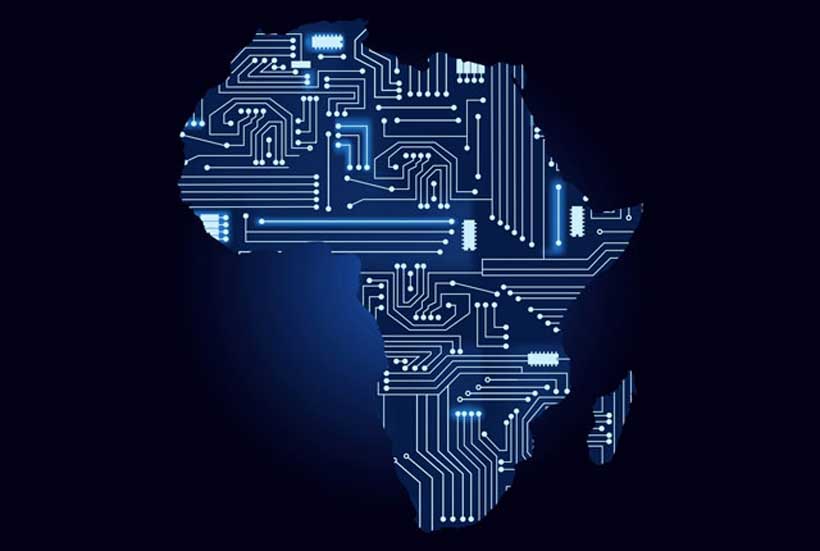 When world leaders gathered in New York for the 70th session of the General Assembly in 2016, and proclaimed the period 2016-2025 as the Third Industrial Development Decade for Africa (IDDA III), it reaffirmed the importance of industrialization in supporting Africa's own efforts towards sustained, inclusive and sustainable economic growth and accelerated development. Since the launch of this Decade, and the call for the United Nations Industrial Development Organization (UNIDO), to develop, operationalize and lead the implementation of IDDA III together with our partners, the African Union Commission, the New Partnership for Africa's Development and the Economic Commission for Africa, much has evolved in the region.
The continent's collective GDP is expected to stand at $2.6 trillion, and consumer spending estimated at $1.4 trillion in 2020, with 50 per cent of Africans living in cities by 2030. These figures show the astounding prospects for a continent that is the most youthful. Digital transformation is also growing – the World Bank has estimated that digital transformation will increase growth in Africa by nearly 2 percentage points per year and reduce poverty by nearly one percentage point in Sub-Saharan Africa. The potential of digital technologies for socio-economic development is being taken up and has led to many technology-based start-ups and tech hubs in Africa.[1] The African Continental Free Trade Area (AfCFTA), the largest free trade area in terms of participating countries, is expected to lead to greater exports, higher value-addition in manufacturing and services, and to bring about a more diversified intra-African trade opportunity for the continent with benefits spilling over to small and medium-sized enterprises in Africa.
Despite growth rates in Africa still not having reached the 7 per cent that would be required to pull the continent's populations out of poverty, optimism for Africa has not diminished. Extreme poverty in Africa has started to decline, and it is anticipated that if the trend continues, the number of Africans living in extreme poverty will reduce by 45 million by 2030.
The rapid deployment of advanced technologies through the Fourth Industrial Revolution provides a window of opportunity to help transform the landscape of manufacturing in Africa.
At the United Nations Industrial Development Organization (UNIDO), we believe that it is crucial for Africa to be prepared to address its digitalization challenges and to seize the opportunities brought by the Fourth Industrial Revolution in pursuing inclusive and sustainable industrial development (ISID) to attain the 2030 Agenda for Sustainable Development, and the Sustainable Development Goals.
The UNIDO Industrial Development Report 2020, a forthcoming flagshippublication on the Fourth Industrial Revolution,to be launched in November this year will show that advanced digital production technologies applied to manufacturing production offer huge potential to advance economic growth and human well-being whilst safeguarding the environment. This study taps into existing knowledge on the priorities for digitalization for Africa and highlights a two-pronged approach for manufacturing to remain a valid and feasible development path: one of which refers to the need for Africa to enhance readiness for the more digital future, whilst building industry capabilities, through improved access to broadband and developing technical skills and technology hubs.[2]
The limitation in basic infrastructure, including access to clean, reliable and affordable energy, human capacities and skills will need to be addressed.Autonomous systems in manufacturing are likely to bring about higher demand for human capital qualified in science, technology, engineering and math (STEM). Such growing demand polarizes the labour force by increasing the share of employment in high-wage jobs and decreasing the share of employment in middle-or-low wage jobs.[3] It can deprive Africa of job opportunities, where low-paid jobs are concentrated and human capital with strong digital skills is in shortage. Due to the lack of access to new technologies, knowledge, information, and infrastructure, the technology and skill gaps between Africa and developed countries could be widened with the rapid onset of the Fourth Industrial Revolution, potentially implicating local small and medium-sized enterprises that will also require more support in technological training and enterprise innovation to be competitive in the global market.
UNIDO will aim to support its Member States in Africa to transform into "more diversified knowledge-based economies" through cooperation in technology transfer, innovation, and infrastructure development.[4] We will further leverage on our ongoing Programme for Country Partnership (PCP) to mobilize resources for inclusive and sustainable industrial development. This includes supporting the development of necessary physical information and communications technology infrastructure, which is pivotal for the digitalization requirements of the Fourth Industrial Revolution.
As we support the development of Africa's industrial base, working in collaboration with our partners in the United Nations development system, such as FAO, ILO, ITC, UNCTAD andUNEP, we will continue to support the creation of green and decent jobs through initiatives such as the Green Job Programme. Drawing on our knowledge base and expertise in industrial development, there is scope to further explore the application of digital technology and mini-grids to support clean, reliable and affordable electricity access in Africa, which will not only serve electricity demand for households as well as for productive use.
We will also learn from our experiences in digital learning platforms to support human capital development. In Southern Africa, UNIDO and the Government of Finland have piloted programmes in virtual reality training, which are being replicated in Malawi, Zambia, and Zimbabwe. By using mobile 3D teaching platforms, virtual reality is helping forestry students learn to operate chainsaws in a safe environment. In Liberia, UNIDO, with the support of the Government of Japan and in partnership with the Japanese company Komatsu, has deployed connected technology and innovation in its production facilities, which has enabled labour market-oriented training programmes in excavator operation and basic service training to be provided, particularly for youth and women.
As world leaders gather in New York again for the General Debate of the 74th session of the United Nations General Assembly, alongside the historic SDG Summit, to take stock of where we are and what we need to do to achieve the 2030 Agenda for Sustainable Development, UNIDO together with its key development partners, the African Union Commission, the United Nations Economic Commission for Africa, the African Development Bank, the AfroChampions Initiative, the African Export-Import Bank and the International Telecommunications Union will leverage its partnership to support innovation and infrastructure development in Africa.

---
[1] UNIDO (2017). Accelerating clean energy through Industry 4.0: manufacturing the next revolution. Nagasawa, T., Pillay, C., Beier, G., Fritzsche, K., Pougel, F., Takama, T., The, K., Bobashev, I. A report of the United Nations Industrial Development Organization, Vienna, Austria.
[2]Banga, Karishma, and Dirk Willem te Velde. 2018a. "Digitalisation and the Future of Manufacturing in Africa." Overseas Development Institute and UKaid. https://technologyatwork.itcilo.org/digitalisation-and-the-future-of-manufacturing-in-africa/.
[3] IDDA III 4IR Concept Note, page 3
[4] IDDA III 4IR Concept Note, page 5
---
China's ties with Africa go beyond the "debt trap"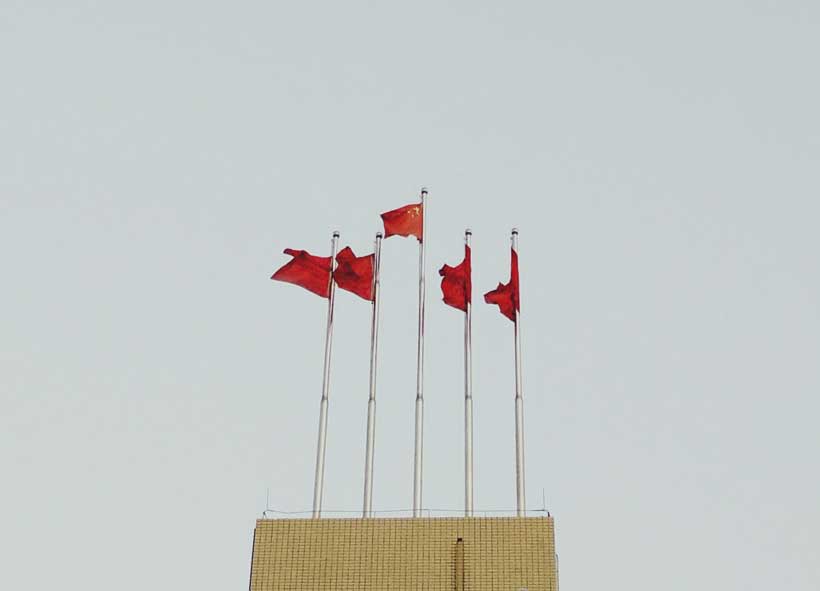 Authors: Do Quynh Anh & Francis Kwesi Kyirewiah*
Over the past decades, there have been numerous arguments about China's relations with Africa which is seen as the foundation of Beijing's diplomacy. Some scholars have linked China-Africa relations to a new form of colonialism and resources diplomatic strategy of China. For historical and political reasons, China has been close with African countries because they share common past of their former colonial suffering and the common tasks of promoting their economic development. Now as the largest developing country as well as the second largest economy of the world, China's economic relations with Africa en bloc is obviously changing from the previous low-technology aid to a rapidly medium- and high-technology assistance. To that end, China is able to provide more financial aid to all the developing countries including Africa.
To be sure, it is normal for any country to provide aid to each other in terms of borrowing and lending. Historically and politically, the parties involving international financial interactions might end up as enemies. Professor J. A. Frieden, of Harvard once argued, in general, developing countries are by definition short of capital, so most of their governments are eager to borrow abroad. It is therefore presupposed that the prospect of using borrowed money is to speed up growth and increase national output. Yet, sometimes the borrowers could have little incentive to use the money wisely. It is also true that the lending powers have used or misused or even abused the financial weapons available: they can cut off debtor governments from future lending, and they may be able to retaliate in related areas, such as freezing debtor governments' bank accounts or taking other government-owned properties. Equally noted is that lending governments are able to use broader foreign policy considerations to induce the borrowing side into compliance with the lenders' demands. That is true in terms of many cycles of lending and debt crises. For example, all through the 19th and early 20th centuries, rapidly growing countries borrowed heavily from the major European financial creditors, primarily London but also Paris, Amsterdam and Berlin. Usually, debts appear to have contributed to economic development, but there are also plenty of crises and political disputes. Therefore, debt crises have existed in world politics for centuries, and now it appears in a new face as "debt trap."
China's relation with Africa is relatively new due to the fact that the rise of China and the independence of Africa are the most recent scenario over the past 40-60 years. As Dr. DambisaMoyo, a scholar in international affairs anda native from Zambia, argued, "No country has come to symbolize the profound economic transformation witnessed in the past half-century than China. It has become the largest exporter and the largest foreign currency-holder of the world and it has already surpassed Japan to rank second in terms of GDP." By 1978, China's world GDP share was only 1.75%, but since then, it share has risen up to 17% in 2017.Today China is the largest FDI source to Africa and the bilateral trade has been rising substantially. The resultant fact is not necessarily because of China's smart policy, but equally due to the West's own folly policymaking.
Yet, China has been targeted by the West headed by the United States as the "debt-trap maker". The reasons might be different but it argues that China has tried to use its increasing financial power to dictate its Communist will and nationalistic goal in the world affairs, in particular towards the Africans. This is really ridiculous. First, a closer look into the Marshal Plan endorsed by the United States in 1948 to assist European recovery from the war-time destruction, the West called it the "European Recovery Plan" which aimed to invest billions of U.S. dollars to help the war-worn states of Europe. However, when they discuss the economic plan from Beijing and Moscow, they use the terms of traps and conspiracy, such as "Beijing's expansion is inexorable, has a global scope and is driven by the depression in the West." Ideologically, the United States has tried to distort any Chinese economic plan including the "Belt & Road Initiative". Second, the United States and many other countries of the West as well have entertained the mentality of their superiority. They do hold the perception that Europeans are the only most creative people on the Earth. Thus the rise of China is surely regarded as the loss of their superiority and prestige as well. In light of this, the third point is that they have perceived China as a potential or even a real rival or enemy in a geopolitical sense, as U.S. politician Mike Pompeo has repeatedly targeted China both publicly and privately.
However, the relationship between China and Africa has gone beyond the so-called "debt trap diplomacy". From the mid-1950s, China was committed to supplying all possible aid and supports to the African peoples who were struggling for their national independence, while newly-independent states consistently extend their supports to China diplomatically and politically. Since the last decades of the 20th century, China-Africa relations have been primarily focused on economic cooperation. With its economic power growing, China's aid has been focused on infrastructure development, consisting of constructing railways, roads and hydropower to business cooperation such as mining, farming and tourism. In return, Africa has made all possible efforts to improve its investment and business environment in order to protect the legitimate rights and interests of Chinese companies. This is now urgent for both sides need to work decisively to transform and upgrade the quality and efficiency of the cooperation in strategic terms. As Italian economist Vilfredo Pareto argued, it is quite possible for there to be an action in an economy that harms no one and helps at least one by one. Whether it is accepted or not, China's sustained growth can't be in isolation from the rest of the world in a long perspective.
China's aid to Africa has never been a lip-service as it believes that in order to insure sustainable economic growth, it is strategically necessary for any country, either small or large, to have a complete transportation network and reliable power-supply system. This is what is referred to as 'two wings theory for development.' Today, most African countries lack basic transportation system and sustainable power supply for accelerated and sustainable economic development. For example, agreements signed in various fields between China and Africa wasvalued at over $50 billion between 2015 and 2016. Most African states have been eager to accelerate their national industries' production capacity in order to achieve their economic independence. Thus far, Chinese companies have been instrumental in the construction of numerous symbolic infrastructure projects, including but not limited to the newly-completed railwayline connecting the capital of Kenya (Nairobi) to its coastal city and port hub of Mombasa, and the highly anticipated network of Chinese-built railway in East Africa. In addition, China is currently the largest contributor to peacekeeping missionin Africa,rangingfrom non-combat peacekeepers in medical and engineering servicesto the deployment of troops in Sudan.
For sure, China's overall capacity in Africa has been much greater than 50 years ago when it started the first railway from Tanzania to Zambia during the Cold War heydays. Now is the time for China to link infrastructure development to a grand strategy, such as "the Belt & Road Initiative" proposed by Chinese President Xi in 2013. This is manifested by the completion of the railway line from Nairobi to Mombasa in 2018. Politically, according to the consensus between China and Africa, the leaders of the two sides vowed to promote their comprehensive ties to a new-level of strategic partnership. Also unlike Western foreign-aid policies, which generally prioritize political issues and social values, China's aid has been primarily driven to economic issues. On one hand, this is consistent with China's adherence to non-intervention policy in domestic affairs of other states. On the other hand, both China and Africa look forward to a future of unprecedented transformation on the launch of the Nairobi-Mombasa railway that would not only revolutionized the transport sector of Kenya, but also more important stimulating investments in advanced manufacturing in Kenya and African as a whole.
For China, the pace of transformation of Africa has been remarkable. Even though its short-term goal remains economic and diplomatic, it seems inevitable that China's basic interests will eventually lead it to far greater involvement in the continent. Though diverse in both economics and politics, Africa remains sided with China on international issues, and this quasi-alliance strictly delimits the scope of Sino-African collaboration and the opportunity to assist in the formation of Chinese conceptions and strategy in the world politics for decades to come. It is true that Chinese leaders are well-aware of this advantage.
In conclusion, China has high expectations for Africa as the latter has an immense reservoir of resources to spur its envisioned growth and China's economic growth. As a rising power, Chinawillwork in conjunction with Africa towards the creation ofa more just and impartial world order and that places the East Asian giant in a stronger position to provide more substantial aid to Africa under win-win cooperation. As expressed at the G-20 FM meeting in Bonn in 2017, Chinese Foreign Minister reconfirmed that China would carry on enhancing strategic relationships with Africa. China would alsoabide by the key tenet which aims to develop the local, regional and international economics in light of "Africa's initiative, Africa's consent and Africa's first". Due to this, China's strategic partnership with Africa is patently beyond the debt trap diplomacyin terms of Beijing's global strategy.
*Francis Kwesi Kyirewiah, a PhD student in International Affairs, at SIPA, Jilin University, China.
Africa becomes area of global competition
The widespread view of Africa as one huge problem point on the planet's body characterized by pandemics, hunger, poverty and wars – the so-called "Afropessimism" – has now been replaced with an approach which was launched by global powers as they compete for economic and political presence on the continent. After a lull, Russia has joined the race as well.
According to Russian President Vladimir Putin, "African states are steadily gaining political and economic weight, asserting themselves as major pillars of the global multi-polar system and enjoying ever more say in making decisions on the most critical issues of the regional and global agenda." Significantly, Africa accounts for about one third of the votes in the UN.
After Russia made an impressive "comeback" in the Middle East, Moscow became attractive for states seeking alternatives to the old political and economic ties. The first African country to do that was the war-torn Central African Republic, and the next to follow was Sudan, a country facing a similar challenge. Then more countries did the same. At present, more than 30 African countries have reached agreements with Russia which envisage the development of geo-resources, the supply of produce of the military-industrial complex, and the training of army personnel and law enforcement forces. Among the most significant contractors are Algeria, Egypt, Angola, Uganda and Nigeria.
The consistent and rarely publicized efforts of the Russian diplomacy resulted in the first Russia-Africa summit, which was held in Sochi on October 23-24. The day earlier, the Russian-African Economic Forum opened in Sochi too. Of the 62 African legal entities officially recognized by the UN, the Russian forum was attended by heads of state of 43 countries while another 11 participated at minister and ambassador level. Abdel Fattah al-Sisi represented both Egypt and the African Union.
During the Sochi forum, Russia and African countries signed more than 500 agreements worth about 800 billion rubles. Considering the low solvency of African partners, the participants came to agreement to set up a $ 5 billion trade support fund. The success of the forum prompted the decision to hold it regularly, every two years.
China seems to be Russia's top economic competitor on the Black Continent. Beijing offers African countries big but easy loans and builds social infrastructure facilities on a gratuitous basis. China attaches great importance to "soft power" by promoting cultural and scientific contacts in an attempt to form loyal national elites. Every year thousands of Africans are granted scholarships to study at Chinese universities. As a result, ten years ago, China snatched from the United States its leadership as Africa's trade and economic partner thereby becoming one of the major investors and donors to African countries.
Since the beginning of the century, the China-Africa Cooperation Forum has been held regularly, with nearly four dozen African countries joining the One Belt One Road mega-project.
And finally, (as investments have to be protected) in 2017, a Chinese military base appeared in Djibouti, the first beyond the bounds of the PRC.
Simultaneously, Africa's growing dependence on Chinese financing may become one of Russia's competitive advantages as the continent starts to look for alternative partners.
The United States has unintentionally been contributing to this, by criticizing the policies of Moscow and Beijing in Africa. Washington has become seriously concerned with measures to repulse the "expansion" of China and Russia. In December 2018, the Trump administration presented a new strategy for Africa, or in fact, a plan to counteract the activity of Russia and China on the continent. There have been numerous official statements to this effect. "These countries are expanding their financial and political influence to Africa by applying "aggressive" practices and acting for their own benefit, which poses a threat to US national security," – the then adviser to the American president, John Bolton, said, as he unveiled the program. It turns out that the United States is acting in Africa to the detriment of its own interests?
China bore the brunt of criticism. Bolton, as usual, lashed at Beijing for many things, but above all, for using loans to enslave the Black Continent. Last summer, during the US-Africa business summit in Maputo, the United States launched the Prosperous Africa Economic Program. The Program's ultimate goal is the same – to contain the growing influence of Russia and China by expanding trade with countries of the continent, by promoting American technology and by boosting assistance in the anti-terrorism campaign. According to Bolton, the new approaches will allow African countries "to remain independent in reality, not in theory". But for the rhetoric, there is little new in the American approach.
Europe boasts traditionally strong positions on the African continent. After they gained independence, the authorities in many former French colonies' capitals installed monuments to Charles de Gaulle. African countries are interested in cooperating with the European Union in three interrelated areas: peacekeeping, which is so critical for the Black Continent, receiving economic and humanitarian aid, and assistance in the anti-epidemic effort.
In turn, the EU is more set on measures to thwart illegal migration from the African continent, which is its top priority for now. Simultaneously, the EU is trying to be realistic about the economic and political potential of African partners. As far back as in April 2000, Cairo hosted the first EU-Africa summit, attended by heads of state and government. Seven years later, the Strategic Partnership Agreement for Trade and Democracy was signed in Lisbon, designed to boost economic and political ties and calling for "genuine cooperation" and partner equality.
Nevertheless, the number of Europeans present on the continent has been dwindling. Even the French who until recently affected the political situation in Francophone Africa have become fewer in number. According to the authoritative French weekly Le Point, Paris "is losing ground here," and should thus "come to its senses", as its influence and economic weight on the continent are steadily declining.
Incidentally, Ankara embarked on cooperation with the continent years ago. The first summit on Turkey's cooperation with African countries (mainly Muslim) was held in 2008. This year the third summit took place. Since 2010, the government has been following the so-called "African Strategy." The Turkish Foreign Ministry has proudly reported on its website that the two parties have been demonstrating mutual interest in bilateral ties, which becomes clear from the following figures: while in 2009 there were only 12 Turkish representative missions on the Black Continent, today their number totals 39. And African countries have increased the number of their diplomatic missions in Ankara threefold – from 10 to 33 – over the same period.
Speaking of the prospects for cooperation between Russia and Africa, we can say first of all that Russia is one of the top ten exporters of food products to African markets. Secondly, Moscow is one of the major suppliers of military produce to the continent – the value of military contracts in 2019 is expected to exceed $ 4 billion. Thirdly, local consumers are quite satisfied with the price-quality ratio of many Russian-made products. And the contractors can pay for these goods: Africa accounts for up to one third of the developed mineral reserves, and given that surveys were not always carried out at the appropriate level and did not cover all resources-rich areas, there are more. So, the fourth area of Russia-Africa cooperation is geological prospecting work.
Addressing the Sochi forum, President Putin made it clear to African guests that Russia had no intention to repeat the mistakes of the USSR, which was determined to multiply the number of political pseudo-allies at the expense of economic feasibility. The United States and the EU have also reiterated the mutually beneficial nature of trade and economic relations. Moreover, all actors regularly write off Africa's debts, and Moscow is no exception.
And finally, it is necessary to point out that Western countries invariably make this cooperation conditional on the "right", from their point of view, foreign and domestic policies of their contractors. Russia has a clear edge here as it does not seek to force its opinion on anyone, be it Europe or the African continent.
From our partner International Affairs
Moscow's Institute for African Studies Marks its 60th Year
The Institute for African Studies under the Russian Academy of Sciences was founded 60 years ago, precisely in 1959. Since then it has undergone various changes and carried out huge scientific research on Africa.
Professor Dmitri Bondarenko, the deputy director, discusses some aspects of its most current achievements, challenges and the future. Here are excerpts from the interview conducted by Kester Kenn Klomegah:
Institute for African Studies marks its 60th year. Can we look at its performance, at least, during the past five years? What are the landmarked activities during the past half a decade?
The 60th anniversary is a good reason for looking both back at the results to date and ahead. If I could speak further about the achievements of the most recent years, I would mention first and formost, we try our best to organize fieldwork in Africa, although we are limited in our possibilities rather rigidly.
The landmark activities during the last five years in the academic sphere are as follows: the 13th and 14th conferences of Africanists (2014, 2017) – this is the Institute's "brand conference". Every time, it brings together about 500 participants from all over the world, including many African countries. The next, 15th, conference will take place in May 2020; 48 panels with about 10 presentations in each are included into its preliminary program.
In the last five years, several important conferences were organized together with foreign partners – from Slovenia, Portugal and, what is especially important, from Tanzania. The conference took place in Dar es Salaam in March 2019 and brought together scholars from 13 states. The next conference in Tanzania is scheduled for November 2020.
Several dozen books have been published in the last five years, among probably the most important of which are: Federalism in Africa: Problems and Prospects (in Russian and English), edited by Igho O. Natufe and Khristina M. Turyinskaya (2015), Tropical Africa: Evolution of Political Leadership (in Russian) by Tatiana S. Denisova (2016), Islam, Global Governance and the New World Order (in Russian) by Leonid L. Fituni and Irina O. Abramova (2018).
Assess the importance of its research, in form of consultancy, for government institutions and private both in Russia and Africa?
This importance is definitely growing, especially in the most recent years. State institutions and business companies seek the Institute's consultancy services more and more often nowadays. In particular, the Institute played an important role in the preparation of the Russia-Africa summit in October 2019.
As we are a research institution, my firm belief is that just academic research should be our primary task. The situation has been changing during the last few years. Today the importance of Africa for Russia in different respects, including political and economic, is recognized by the state, and the Russian Foreign Ministry and other state institutions dealing with the Russian-African relations in various spheres, not just purely political, ask us for our expert advice on different points quite often.
What are the current challenges and hindrances to research Africa these years? Do you have any suggestions here on how to improvement the situation?
The situation now is much better for African studies than for a long time before. In particular, today there are much more opportunities for doing fieldwork in Africa. Russian Africanists and their work are becoming better known in the global Africanist community. Quite a lot of junior researchers join the academy nowadays. In my assessment, African studies in Russia are on the right road.
The challenges our African Studies are facing now are the same as the whole Russian Academy are facing, and they are mainly related to the bureaucratic pressure on research institutions.
How about academic cooperation with similar institutions inside Africa? Do you exchange researchers and share reports with African colleagues?
At the moment, the Institute has Agreements on Cooperation or Memorandums of Understanding with 18 universities and research institutes from 12 African states and currently there are negotiations with two more institutions from one more country.
As noted above, many African scholars come to our conferences, and we had and will have jointly organized conferences with particularly Tanzanian partners. Our partners help organize the Institute researchers' fieldwork in their countries the outcome of which, besides other points, are joint publications (for example, with our colleagues from Tanzania and Zambia).
It is important to say that African colleagues regularly publish their articles in "The Journal of the Institute for African Studies". We also have book exchange programs with some of our African partners. However, we do not have well-established exchange of researchers with our African partners, especially because of financial difficulties from both sides.
Besides, I must say that not all African partners, even those with whom we have official Memorandums of Understanding or Agreements on Cooperation, are really active in supporting ties with us, some of them do not initiate any joint projects and remain passive when we propose something. Nevertheless, we do have good and diversified ties with many African partners.
And the future vision for the IAS? How would you like the IAS transform, or say, diversify its activities especially now the Kremlin prioritizes Africa?
As I see it, the Institute's forseeable future will be based on two main developments. On the one hand, it will more and more become a "think tank" for the state and business, and most probably, this development will dominate.
On the other hand, I hope the Institute will remain as a research institution where fundamental studies into different aspects of African and African diaspora's past and present are done. The Institute for African Studies has the potential and capacity for combining both trends at a high level and far into the future.
As it becomes clearer from the discussion, I see the prospects for the Institute's further development, in attracting more young researchers with their energy and new visions and approaches, in extending fieldwork in Africa, and in broadening international cooperation with Africanists worldwide.