Turning challenges into opportunities: Africa's industrial development in the Fourth Industrial Revolution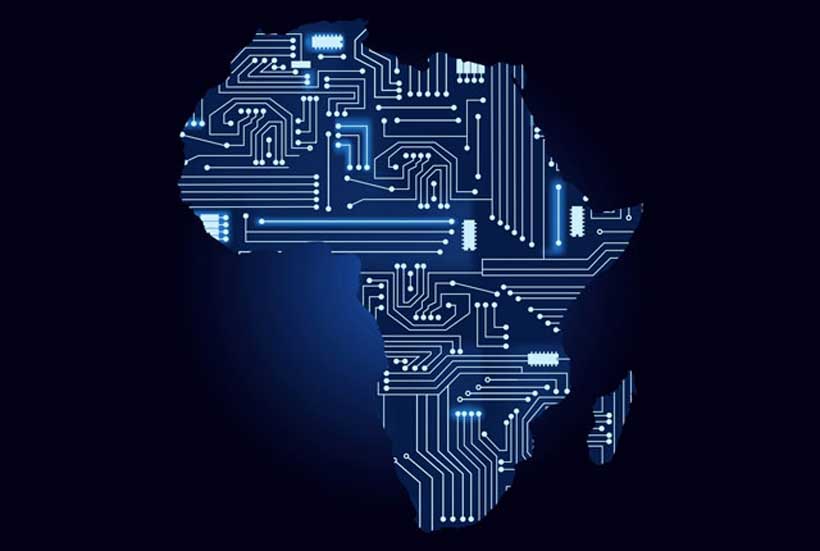 When world leaders gathered in New York for the 70th session of the General Assembly in 2016, and proclaimed the period 2016-2025 as the Third Industrial Development Decade for Africa (IDDA III), it reaffirmed the importance of industrialization in supporting Africa's own efforts towards sustained, inclusive and sustainable economic growth and accelerated development. Since the launch of this Decade, and the call for the United Nations Industrial Development Organization (UNIDO), to develop, operationalize and lead the implementation of IDDA III together with our partners, the African Union Commission, the New Partnership for Africa's Development and the Economic Commission for Africa, much has evolved in the region.
The continent's collective GDP is expected to stand at $2.6 trillion, and consumer spending estimated at $1.4 trillion in 2020, with 50 per cent of Africans living in cities by 2030. These figures show the astounding prospects for a continent that is the most youthful. Digital transformation is also growing – the World Bank has estimated that digital transformation will increase growth in Africa by nearly 2 percentage points per year and reduce poverty by nearly one percentage point in Sub-Saharan Africa. The potential of digital technologies for socio-economic development is being taken up and has led to many technology-based start-ups and tech hubs in Africa.[1] The African Continental Free Trade Area (AfCFTA), the largest free trade area in terms of participating countries, is expected to lead to greater exports, higher value-addition in manufacturing and services, and to bring about a more diversified intra-African trade opportunity for the continent with benefits spilling over to small and medium-sized enterprises in Africa.
Despite growth rates in Africa still not having reached the 7 per cent that would be required to pull the continent's populations out of poverty, optimism for Africa has not diminished. Extreme poverty in Africa has started to decline, and it is anticipated that if the trend continues, the number of Africans living in extreme poverty will reduce by 45 million by 2030.
The rapid deployment of advanced technologies through the Fourth Industrial Revolution provides a window of opportunity to help transform the landscape of manufacturing in Africa.
At the United Nations Industrial Development Organization (UNIDO), we believe that it is crucial for Africa to be prepared to address its digitalization challenges and to seize the opportunities brought by the Fourth Industrial Revolution in pursuing inclusive and sustainable industrial development (ISID) to attain the 2030 Agenda for Sustainable Development, and the Sustainable Development Goals.
The UNIDO Industrial Development Report 2020, a forthcoming flagshippublication on the Fourth Industrial Revolution,to be launched in November this year will show that advanced digital production technologies applied to manufacturing production offer huge potential to advance economic growth and human well-being whilst safeguarding the environment. This study taps into existing knowledge on the priorities for digitalization for Africa and highlights a two-pronged approach for manufacturing to remain a valid and feasible development path: one of which refers to the need for Africa to enhance readiness for the more digital future, whilst building industry capabilities, through improved access to broadband and developing technical skills and technology hubs.[2]
The limitation in basic infrastructure, including access to clean, reliable and affordable energy, human capacities and skills will need to be addressed.Autonomous systems in manufacturing are likely to bring about higher demand for human capital qualified in science, technology, engineering and math (STEM). Such growing demand polarizes the labour force by increasing the share of employment in high-wage jobs and decreasing the share of employment in middle-or-low wage jobs.[3] It can deprive Africa of job opportunities, where low-paid jobs are concentrated and human capital with strong digital skills is in shortage. Due to the lack of access to new technologies, knowledge, information, and infrastructure, the technology and skill gaps between Africa and developed countries could be widened with the rapid onset of the Fourth Industrial Revolution, potentially implicating local small and medium-sized enterprises that will also require more support in technological training and enterprise innovation to be competitive in the global market.
UNIDO will aim to support its Member States in Africa to transform into "more diversified knowledge-based economies" through cooperation in technology transfer, innovation, and infrastructure development.[4] We will further leverage on our ongoing Programme for Country Partnership (PCP) to mobilize resources for inclusive and sustainable industrial development. This includes supporting the development of necessary physical information and communications technology infrastructure, which is pivotal for the digitalization requirements of the Fourth Industrial Revolution.
As we support the development of Africa's industrial base, working in collaboration with our partners in the United Nations development system, such as FAO, ILO, ITC, UNCTAD andUNEP, we will continue to support the creation of green and decent jobs through initiatives such as the Green Job Programme. Drawing on our knowledge base and expertise in industrial development, there is scope to further explore the application of digital technology and mini-grids to support clean, reliable and affordable electricity access in Africa, which will not only serve electricity demand for households as well as for productive use.
We will also learn from our experiences in digital learning platforms to support human capital development. In Southern Africa, UNIDO and the Government of Finland have piloted programmes in virtual reality training, which are being replicated in Malawi, Zambia, and Zimbabwe. By using mobile 3D teaching platforms, virtual reality is helping forestry students learn to operate chainsaws in a safe environment. In Liberia, UNIDO, with the support of the Government of Japan and in partnership with the Japanese company Komatsu, has deployed connected technology and innovation in its production facilities, which has enabled labour market-oriented training programmes in excavator operation and basic service training to be provided, particularly for youth and women.
As world leaders gather in New York again for the General Debate of the 74th session of the United Nations General Assembly, alongside the historic SDG Summit, to take stock of where we are and what we need to do to achieve the 2030 Agenda for Sustainable Development, UNIDO together with its key development partners, the African Union Commission, the United Nations Economic Commission for Africa, the African Development Bank, the AfroChampions Initiative, the African Export-Import Bank and the International Telecommunications Union will leverage its partnership to support innovation and infrastructure development in Africa.

---
[1] UNIDO (2017). Accelerating clean energy through Industry 4.0: manufacturing the next revolution. Nagasawa, T., Pillay, C., Beier, G., Fritzsche, K., Pougel, F., Takama, T., The, K., Bobashev, I. A report of the United Nations Industrial Development Organization, Vienna, Austria.
[2]Banga, Karishma, and Dirk Willem te Velde. 2018a. "Digitalisation and the Future of Manufacturing in Africa." Overseas Development Institute and UKaid. https://technologyatwork.itcilo.org/digitalisation-and-the-future-of-manufacturing-in-africa/.
[3] IDDA III 4IR Concept Note, page 3
[4] IDDA III 4IR Concept Note, page 5
---
Situation in central Mali 'deteriorating' as violence, impunity rise
The growing violence has contributed to a deteriorating security situation in central Mali, with impunity being one of the aggravating factors, an independent UN human rights expert warned on Friday.
"In central Mali, I observed an accumulation of security, judicial and administrative failures that facilitates mass violence with impunity. The Malian Armed Forces and MINUSMA (UN Multidimensional Integrated Stabilization Mission in Mali) have failed to provide adequate security for the civilians of the region," Alioune Tine, the UN Independent Expert on the human rights situation in Mali, said in a statement following his visit to the country.
He said that civilians have been victimized by transnational criminal organizations, terrorist groups and armed militia which are grasping control of the region.
The human rights expert was told that the perpetrators of previous attacks in different regions have not been held accountable, thus making impunity as one of the aggravating factors of the current violence.
The slow judicial process is due to the security situation, which makes arresting the alleged perpetrators complicated, as well as the climate of fear, with witnesses and victims afraid of reprisals.
"The current violence is increasingly difficult to control and could become a major threat to the entire sub-region," Mr. Tine warned, adding that the Economic Community of West African States (ECOWAS) and the African Union must urgently find effective remedies to end violence and serious human rights violations in central Mali.
He also urged the UN Security Council to reassess the situation and adjust the mandate of the MINUSMA accordingly.
Improvement in northern Mali a 'major turning point'
Despite the worsening situation in central Mali, there has been some positive progress in the north.
"The implementation of the Algiers Agreement in 2015 in northern Mali, with the gradual redeployment of the rebuilt Malian Armed Forces (FAMA) in Kidal and Timbuktu and their upcoming deployment in Menaka and Taoudeni, is an important step towards the return to peace," said Mr. Tine.
Calling this improvement "a major turning point", the UN expert also commended the efforts of the Malian state, armed groups and MINUSMA throughout this process.
"The resolutions currently being implemented bring a new hope for peace and for a gradual return to a peaceful political process in northern Mali, through the organization of legislative elections," he said.
The 2015 Algiers Agreement is an Algerian-brokered agreement for peace and reconciliation in Mali, signed among the Government of Mali, the Coordination of Movements of Azawad and the Plateforme armed group.
Independent experts are appointed by the Geneva-based Human Rights Council to examine and report back on a specific human rights theme or a country situation. The positions are honorary and the experts are not UN staff, nor are they paid for their work.
Escalating Burkina Faso violence brings wider Sahel displacement emergency into focus
Deadly attacks on villages in Burkina Faso have forced 150,000 people to flee in just the last three weeks, the UN refugee agency (UNHCR) said on Friday, warning of a displacement emergency in the wider Sahel region.
Amid a devastating surge in terrorist attacks against civilian and military targets which the UN says have risen five-fold in Burkina Faso, Mali and Niger since 2016, UNHCR spokesperson Andrej Mahecic said that survivors needed safety, shelter, food and water "everywhere".
Help is particularly needed in northern Burkina Faso, where displaced families are staying with host communities who have little in the way of resources themselves.
Some 4,000 people a day flee violence
The new arrivals are "occupying whatever space is available", the UNHCR official explained, stressing that more than 4,000 people a day have fled attacks in Burkina Faso, since 1 January.
"So far, 765,000 people have already been displaced, of whom more than 700,000 in the past 12 months," he noted.
Those forced to flee "report attacks on their villages by militant groups, killing, raping, and pillaging," the UNHCR official said. "Terrified of these attacks, residents have left everything behind to find safety."
A similar pattern of violence has driven people from their homes in Mali and Niger, adding to the longstanding insecurity crisis further afield in the Lake Chad region, where the UN humanitarian coordination office (OCHA) estimates that 2.3 million people are displaced.
Following a recent string of attacks in Niger's Tillaberi and Tahoua regions, UNHCR reported that 4,400 people have fled into neighbouring Mali, while the same wave of violence has displaced around 11,000 people inside Niger.
"They have found refuge in nearby towns of Banibangu and Ouallam, where assistance is being provided," Mr. Mahecic said, noting that the regions of Tillaberi and Tahoua host 58,000 refugees from Mali and nearly 81,000 displaced people.
In central Mali, the UNHCR official noted that the latest attacks on the village of Ogossagou on 14 February had claimed 30 lives.
'Too afraid to move'
"Safety is needed for these people," he said. "In some of these situations, people are so afraid of the insecurity and violence around them that even though they are under attack or fearing of an attack, they do not dare to move."
The Sahel region encompasses an area south of the Sahara Desert spanning 10 countries from Senegal in the west to Eritrea, in the east.
Violence there intensified after the 2011 revolution in Libya, and an uprising in Mali a year later. As a result, terrorist groups, organized criminal groups and others took advantage of weak governance and ethnic tensions to move across borders and terrorize local populations.
Highlighting severe challenges in accessing the needs of victims of violence throughout the Sahel region, Mr. Mahecic explained that safety, shelter food and water were a priority.
Clothing and other basic items, including dignity kits for women and girls, were also urgently needed, he said, along with counselling for survivors of atrocities.
"What we know right now, is that the violence and the frequency of these attacks have increased, the intensity has increased, and we know that this is the key reason behind this massive displacement," he said.
Safe access vital to traumatized communities
UNHCR and its partners have stepped up their response, including by strengthening health and education facilities for communities, Mr. Mahecic added, before appealing for safe access for humanitarians to deliver assistance.
According to the UN Special Representative and Head of the UN Office for West Africa and the Sahel (UNOWAS), violence in the Sahel claimed more than 4,000 lives in 2019, compared to 770 in 2013.
In a briefing to the Security Council last month, Mohamed Ibn Chambas described "relentless attacks" that had shaken public confidence in the authorities.
"Most significantly," he said, "the geographic focus of terrorist attacks has shifted eastwards from Mali to Burkina Faso and is increasingly threatening West African coastal States."
Mr. Chambas also explained how the attacks were often perpetrated by extremists looking to engage in illicit activities that included capturing weapons and illegal artisanal mining.
"Extremists provide safety and protection to populations, as well as social services in exchanged for loyalty", he said.
Violence in North and West Africa increasingly targeting civilian and border areas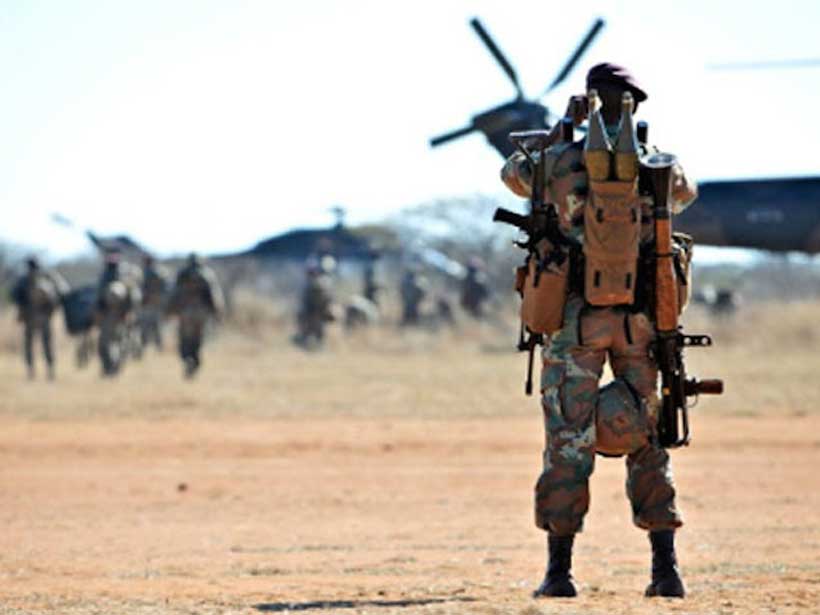 Violence in North and West Africa is increasingly targeting civilian and border regions as today's conflicts involve non-state actors with diverging agendas, according to a new report by the OECD's Sahel and West Africa Club (SWAC).
The report uses granular data to assess the intensity and geographical distribution of violence in the region since 1997. It finds that the last five years have been the most violent recorded in North and West Africa, with more than 60,000 people killed between January 2015 and the end of 2019. More than 40% of violent events and fatalities occur within 100 km of a land border, and 10% of deaths from political violence occur less than 10 km from a border. Civilians are increasingly specific targets of violence, rather than just being caught in cross fire.
The report uses a "Spatial Conflict Dynamics Indicator" to show which regions of North and West Africa experience the most conflict, how conflicts evolve geographically over time and how military interventions affect the intensity and spread of violence. It notes that attempts to stabilise the region are complicated due to the number of players involved and their shifting alliances.
"Paying close attention to the geography and dynamics of these deadly conflicts and the complex interactions between the large numbers of actors involved may help to find ways to resolve this worsening insecurity," said OECD Secretary-General Angel Gurría, presenting the report at the Munich Security Conference.
The Sahara-Sahel region is suffering from exceptional levels of political instability involving a combination of rebellions, jihadist insurgencies, coups d'état, protest movements and illegal trafficking of drugs, arms and migrants. Conflicts tend to regionalise across borders as armed groups defeated by counter-insurgency efforts relocate to other countries. The geographic spread and opportunistic relocation of conflicts is exacerbated by a lack of controls on many African borders that facilitates the circulation of fighters, hostages and weapons.
The study calls for states in the region and the international community to promote regional initiatives to restore state legitimacy, increase investment in border regions and improve protection of civilians — creating secure regions where inclusive forms of policies are put in place and a strong dialogue between states, local actors and populations is reinforced.