Head made of stone sound the alarm for here hallucinations abound like driftwood, a gull sweeping through the sky overhead. In the photograph her skin is as dark as dry blood as she stands in her white dress. She is the virgin bride on the surface. Is she happy standing next to her groom for her features communicate nothing to me? But her groom is smiling in the picture while the path to my heart lies in ruins. It's a path that reflects my standing in society. I am unmarried at thirty, having born no children from a womb that spirals in a rush of air, an echo of a flurry of blood for five days. When I speak now, it is in whispers in the company of other women who have crossed the boundary from youth into wifedom and motherhood effortlessly. I have been left behind and books, reading only gives up so much to the intellect of a woman (I have learned that this is not what other women covet).
It is a hollow and empty existence that I am engaged in, what am I living for then if not to spread myself across the flame of the dead, yielding myself to the flesh of their book histories. Once there were altered states of imagination and now becomes mine to claim. To shut myself in when the world becomes cold, to commit myself to hide away, (no matter how unbearable it becomes it still feels like home. It is a life to live even if it is always winter agents that come upon me. Ah, my comrades, they comfort me in my skin's glowering pose and that which is my sanctuary, where I lay my head to rest, to rejuvenate my senses that informs the psychology that I lead with. The canvas of the sun that breaks me like vultures and death.
The sun is silent over the sea mocking me while gliding across my shoulder blades like the falling water of a waterfall. Just as there is a miracle of life in seawater so there is in translation. She eats like a bird keeping all her secrets to herself like the surface of carrion passing triumphantly into a blue oblivion where closure is self-imposed like the intimacy of letters in a novel language as thin as the width of a thread all thumbs. The weight of water has lightness in it. I've endured her harvest, my sister's time away from me, and the fact that summers have stolen her away from me. It has emptied my heart of wonder, of spells, locked me instead into building a wall around me, where I wait for her in silence. I wait for her to release me from the voice inside my head that has carried me from our childhood years, now to our passage as grown women. She has taught me to hold onto the familiar, the passing of the heavier moments slipping into time, pools, and curves of momentum and motion.
The land that time simply forgets to acknowledge. She seems to perfect everything. Her being is not as wooden as mine and her manners as stiff, her words are not strange and challenging. Words do not cure her like they do me instead my sister fills me up with meaning, with her marked pure rituals that came on the brink of her womanhood. Time has marked us as a minority, liberated us from a scheming mother, a quiet and gentle father. Now our parents have faded into the background like voids in the inner space of a lucid dream.
Flowers infect thoughts of death in the cemetery bittersweet like rage, a strange, demented vocabulary as if it were the memory of ill health. My emptiness dies with the dawn and finally calm I heal old wounds. I call this progress, obstacles and challenges have ceased to exist for me because all I see when I dig is the blade of the sun, I have to endure for there is no other way out of the abyss except to jump over the black edge.
If I was writing an anthem for the youth where would I place meaning, how would utopia fit, the missing link, the most primal of screams, the poverty of the mind, that great divide between place and time.
Where would a helpless poet transformed by ripples of a half-life of drowning in garlic, the familiar, the discovered plate find herself?
Where would the poet frightened to death to be smitten, who instead embraces to be cured of it and having deciphered enough of it in lovely words threaded through her head realise that the world is not her home. It is only a meeting point where the courage for the broken is exposed and where it no longer mocks immortality, marriage or takes possession of physical space in an agonising waiting game. Female poets see things in interiors, as instruments that can cut through the blue, the picture, details of what a house means. For them it's a song.
And when I fell in love the feeling was like the windsong windskin in Birches, throughout the branches of the tree brushing strands of my hair into my face. Love felt like a great escape but when he left the hospital he took the love with him and I became a stature of a woman, fearless, cold and heartless. I had notches on a belt. When I walked in the park it was not wilderness yet. It was only wilderness that I had to transcend in imagination. In a way it was love and in another way it was just a picture of love going up in flames, going up in smoke. I pocketed them all like silver keys calling them my dream keys for the future.
But doesn't everyone live in a dream world. They don't live like me with lithium.
Catching tales of love with lithium. So I stare at my reflection. The messy and dirty unkempt hair and tell myself, that smile suits you well. It's a ghost of the past sinking back into childhood where you made negotiations of the sea with your sunflower-yellow bucket and brick-red spade, your cone dripping on your sandy foot. And later the grammar and spells of gifted stars will rise above dunes like scrolling parachutes. But now it feels like winter. As if it has been winter all my life. Everything is dying around me. It feels as if I am dying to let go.
In my nightmares there is the Mysterious Skin of a Haunted Street. All my old haunts figure. A school hallway, walking to school, in a classroom with a hated teacher, a friend's sweet face, the bully I feared the most on the playground. Going up then down is no fun.
Really it was just a basket of hell as if I was sitting in the dark by myself watching bad television.
Every day at the hospital, I walk from room to room in the ward. It is a day in recovery. It can inspire. You're free to dream. No one can say anything if you do. The bright lights of the big city can hardly be seen from anywhere on the grounds. High walls and trees shield me.
You can go from feeling like the most capable human in the world and then when that goes you feel extraordinarily incompetent, the introverted nature of being ill assumes fierce control and you are left retiring and docile, cooling your heels. My bright shouts draw a red line of emotional self-destructive behaviour through me. It doesn't take much to get me to a plane of being piloted by the life lessons depression leaves me with. There is something of a sweet dream about it. I've grown to love to fall into that sleep. It's a skill.
Sometimes you think the journey of the illness renders you invisible like air in your addiction for the tiny ball of golden light of health. So even if you're self-conscious of any small mistake you make, it makes you feel beautifully humanoid as if you weren't constructed by glorious organs, perfect tissue, cells, platelets, blood and bone and the image of genes in a jungle of veins. The doctors would like to think of change from being ill to an undeniable state of physical wellness was instant but I think that happened for the most part only in their dreams. Here, in this nameless, shapeless country, there were scenes of looking out into darkness, badly drawn addiction, and the act of alcoholism that had played a role in someone's life, a life of a family. Sufferers and victims and survivors bonded over a meal, gossip, the chit-chat of small talk. We were all joined together in the pursuit of becoming an outpatient. Of escaping what so easily we had come to think of as a route to follow to reality, normalcy.
I was a discoverer of the fractured known and the terrible force of the unknown. The flow I had to come to grips with clasped battle lines. For the most part I felt like a pin in a pincushion, snow falling and given room to grow spreading itself across the landscape.
The jewel of mental health is to keep your spirit intact. You are at the mercy of the honesty of the illness. You're always curious to succeed even though you're at your most fragile. Humanity, normality still had the power to seduce. I had not completely abandoned that trail of thought. Hunger and hell became equals. The colour of the day was usually intensely blue (when I felt the depression articulate its nightmarish self), white (when I spent most of the day reading paperbacks, feeling acutely medicated and that it was most unnatural feeling that I had ever felt) or red. That was when I couldn't put my rage and frustration and pack it into the life force of words. The only thing I could do was storing it up in reserves. It gave me energy. But that energy was temporary like a fuse that blows or a spark.
When I left the hospital all I wanted to do was read books that doctors had written about depression, that pharmaceutical companies printed in their bright little pamphlets filled with colour and magazine models demonstrating 'sadness', 'family life affected by depression' and the symptoms. I could tick them all off one by one. In no uncertain terms I was depressive. I read books on depression in which the detailed, uncompromising text left me reeling and scribbling away with a compelling and affecting urgency. I picked up memoirs or books on the lives of creative people who had suffered just like I had. I always found a vision, a better version of myself being reflected back at me.
The bottom of depression sinks further and further away into an abyss of nothingness. There is nothing I can do about it except stare into space until my eyes hurt and start to water or close them and wish the spell away. Once I was a city type of person rushing everywhere I needed to go but it soon paled. Poetry never did. And although poets were people whose lives where often not sanguine or bliss I believed in them, worshipped them. I discovered there were walls everywhere. To keep me in, protect me, to keep the death of me out.
I watch my weight constantly as if I'm under surveillance. I pick at my food. Nothing is good for me. I swear I eat in little bites as if it would help me in some way as if there is no dietician watching over my shoulder at the portion size. I don't keep it down for long. My throat burns as I run water in the bathroom. Nothing is nourishing or filling enough. To me I never had a healthy relationship with food. I devoured the heaps of food on my plate with delight, savouring every crumb. All through high school I was skinny. But the world when it turns on me soon everything begins to hurt like the plague.
Why couldn't all my eccentricities translate itself into something that was not touched by madness? But there is a powerful triumph in all of this – I can still write. It is my Source.
I wished I could shrug off blood, sweat and tears in high heels, with alluring self-confidence in an office space like my sister. But that is not me. It would not increase my knowledge of this planet; make me worthy of being in competition with my contemporaries.
It is disheartening feeling, thinking that you are never good enough.
Never perfect. It came from a padded childhood and the reward of that had already shown up in my life. Already I had convinced myself I was less than zero, just a blurred negative. Imagine thinking so little of yourself that you thought being self-destructive was redemptive in some way.
When the world went black and the sky became hard, wrapped in stone, magic would course through me, my fingertips tingling, promising me a slight reprieve.
Truth and the third wave of the pandemic: To be vaccinated or not to be vaccinated
I have endured the worst possible case scenario. Being locked up in a mental institution for six months while in my late teens, early twenties. Even though I was of sound body, mind and soul. I am 42 years old now and I haven't come all the way back from that experience. Everyone wrote me off when I returned home to Port Elizabeth as Gqeberha was known in those days but worse was to follow. Inhumane treatment from those closest to me, rejection from society. I was taught that I had a mental disability and would never be able to work again, hold down a steady job or earn a monthly income. I was told in no uncertain terms that I had to now live on the fringes of society since I would be unable to make a positive contribution to society. For twenty years this continued. I had to all intents and purposes not only given up on myself, my personal success, development of my potential and fulfillment and engagement in a relationship that would lead ultimately to my future happiness. The goal of marriage and having a child, bringing children into the world and raising a family was not only put into the distant past, I thought that it would always be non-existent for me.
I would spend my time listening to sad music, love songs on the radio and wonder why it was not me caught up in the scenario of having a relationship with the opposite sex. I sank even further into the pit of the hell in f despair and hardship. I virtually had lost control over my life, received a disability grant which I did not spend on anything which I personally needed. Family considered me to be the proverbial black sheep of the family. When I got angry at the way I was treated I was certified. My rights were taken away from me. I was verbally, mentally and emotionally abused. I did everything in my power to be loved and accepted by both my maternal and paternal family which is why I believe so strongly today in dismantling the stigma that surrounds issues concerning mental illness and depression mania, euphoria and elation (however mild or all-consuming it might be). At this late stage of my life I have become an advocate for mental wellness. To stop the fight and curb the alienation and isolation of sufferers of mental illness. I want people from all walks of life to realise that people with mental illnesses can enrich our lives and can make a positive contribution to society.
I myself have always sought solace in writing. I have found it to be an instrument for change and therapeutic as well.
I have firsthand knowledge and experience of being called anything from schizophrenic to being diagnosed with bipolar mood disorder and because of the heavy psychotropic medication I have taken over the years I have had a host of illnesses presenting themselves. Chronic fatigue syndrome, insomnia, an underactive thyroid, chronic kidney disease, gout and heart disease. These diseases manifested themselves early on in my life before the onset of middle age when they would be more prevalent in someone who would be prone to these sorts of illnesses because of not living a healthy lifestyle.
I take each day as it comes now and live in the moment. I have my good days. I have my bad days. I have a mean temper and constantly have to watch what I eat, watch what I say and how I react to people who treat me as him I am a second class citizen because of everything I have been through in my life. Truth be told I always knew I was different. The depression started in childhood for me. I was always an overachiever. I would come home in the afternoons after school but no one ever helped me with my homework, told me either that they were proud of me or believed in me or loved me for that matter.
Everyday I am a work in progress. It is tough dealing with moodswing but that is the currency I deal in and the territory that borders my sense of self-control.
I have been called many names. None of them pretty or lovely. I have had zero support from my immediate family and my estranged family has complete written me off and washed their hands off of me thinking there is nothing they can do for me. This has been very hurtful and even has made made me feel quite suicidal over the years and in my hour if need, my hours of silence, pain and collective trauma I turned to God, prayer and meditation in my hour of need. At the time of the outbreak of the pandemic I got corona and was admitted to the psych ward at Provincial Hospital here in Gqeberha. I had no medical aid and was once again at the mercy of the system but I survived hell and that harrowing experience again to live to tell the tale of how to overcome the impossible, to live and to learn, to remain humble and kind even in the face of adversity and cruelty.
Loneliness, abject poverty, homelessness can either kill you or make you realise that you are powerful beyond measure and I have realised that I am powerful beyond measure.
Thoughts From the Frontline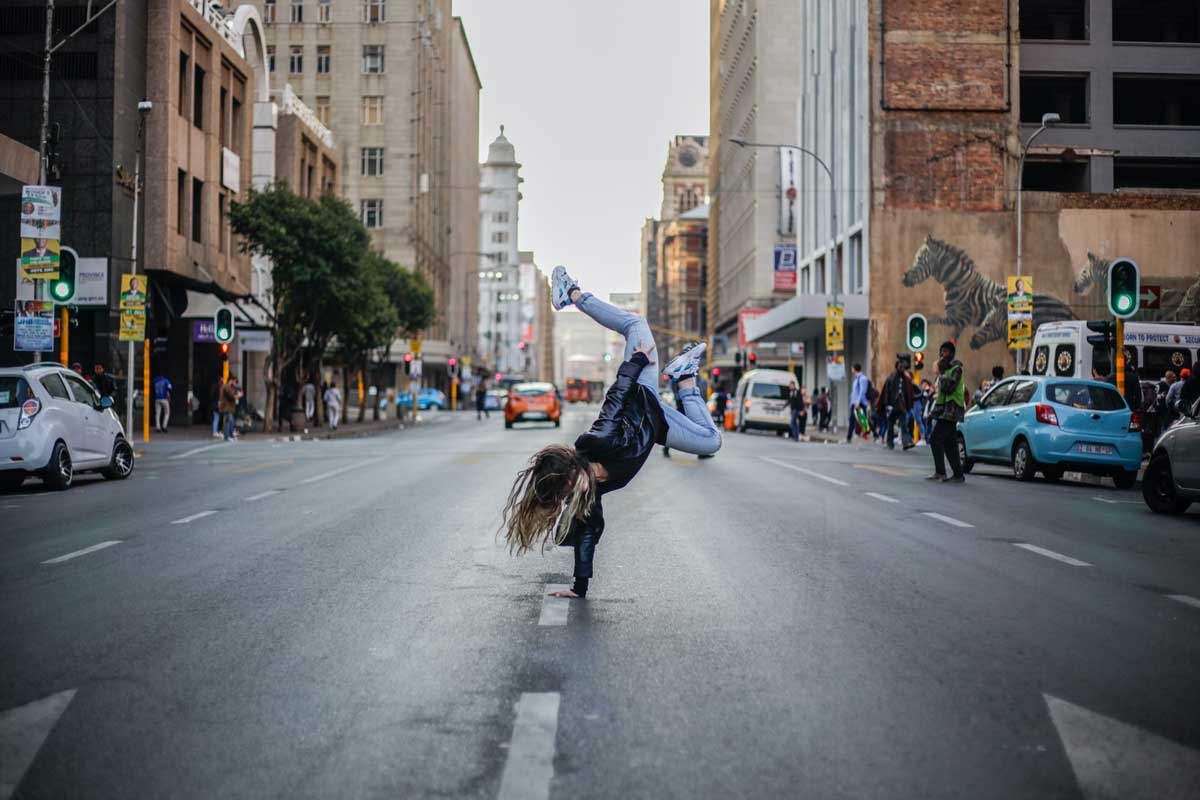 "Hip/Hop, Trap. I would describe my music as different, unique, compared to what I hear in the music industry in South Africa. It is a different sound of genre based on hip hop. In my downtime I listen to artists like Mexikodro, Playboi Carti, Diego Money, Pyrex Whippa, Lil Gotit and Sahbabii. In my life my family has been and still is a major influence, I just want to see them happy and stress free. I want to be successful so that they can spend the rest of lives living comfortably. I chose music because I believe that it is something I'm good at. I wouldn't call myself a musical genius, or say that I'm talented musically because I'm not but, I have taken the time to learn everything that I know today, I started as a rapper, but now I am a producer as well, a very good one if I should say, I mix and master vocals, well I try to. It is still something I am learning on a daily basis and I believe that one day if not soon, I will understand that aspect of music. The guys who I record with are so gifted at what they do, we really inspire each other to take it to the next level. I would be lying if I said that I inspire myself, well maybe I do, I don't know, however what I do know is that we can go to the next level together because nowadays you rarely see a duo or a group of rappers in the South African music industry, there are 4 of us in our group including others who aren't full time as yet, I think that makes the odds better for us to take it to the next level as opposed to being a solo" SUPREME ZEE, CEO OF Holidae Don't Stop!
"What inspires me to take it to the next level is basically my daughter, Family and my everyday experiences growing up and living in Westbury losing friends and family to gang violence had a huge effect on me since a young age I've been through hell and back if I may describe in short and I've realized, to make it out you really need to dig deep. This is also one of the main reasons why I started writing music. I love Music, it is my passion that is mainly why I chose to make music, ever since a young age I've just been through the worst writing music and articulating every word I write is therapeutic. Manifesting and having faith in God has carried me through. Major influences in my life remains God, my baby girl, my family and obviously my Team Holidae Dont Stop! We always encourage one another to do our best we definitely do bring out the best in each other and I'd say the beats that supreme Zee creates brings out the best in me personally and it's also one of the major influences in my music career it's only elevated since the moment we started. In my down time I listen to All types of music mostly Gospel & HDS. I would describe my music as being one in a million very versatile, real and unusually different from the usual and it has an unorthodox flow and style to it so you can literally expect only the best" TheGR8ACE, CEO and co-founder of Holidae Dont Stop!
My inspiration comes from knowing that I have a God given talent and my friends (HDS) and family that motivates me day to day to do better. I chose music because as a hobby it is something I love doing which started out in high school where I had friends that used to rap over beats and I'd just stand within the circle and listen to their rhymes and it became to amuse me when I found out that there are people in my community creating their own music, whereas in 2019, I linked with the crew Holidae Dont Stop! and it has been a wonderful journey ever since! Learning and growing at the same time. My mother has played a role as one of my biggest inspirations including friends (HDS) have been a major Influence in my life, for they always pushed me to be a better me. Not giving up on me and providing not bad advice but love and positivity. I've been in difficult situation in the past and I am just trying to make a better standard of living for my family, my friends as well as my community (Westbury). In my down time I listen to various genres like Rock, Rnb, Hip/Hop, Rap, Emo Rap. I would describe our music as Western Plug for it derives from Hip-hop with an offbeat including 808s and guitar and piano samples that Supreme Zee (Producer) recreates and when hearing the beat, I can automatically put my heart on it." Bando -recording Artist at Holidae Dont Stop!
 To conclude this, we are all from Johannesburg South Africa as one of our members spread across as far as Cape Town, temporarily. Our member who are not full time are – Leiph Camp (Splaash66) Stock broker, Razaak Benjamin (Glock) Salesman and Marion Reyners (Marion The Great) Facilitator. "Our music is Bold, Iconic and timeless" TheGr8ce. Our crew is based in Jozi (Johannesburg) although we do not have a manager as yet. Our follow up record will sound similar to the "Western Plug tape" that we have recently released, followed by 3 singles. Plug is a genre that derives itself from Hip-Hop and our next single will drop in 2 weeks. The link to our music is on all platforms and the Love and support would be much appreciated. We literally wont stop! –
Slavery and the real life bending sinister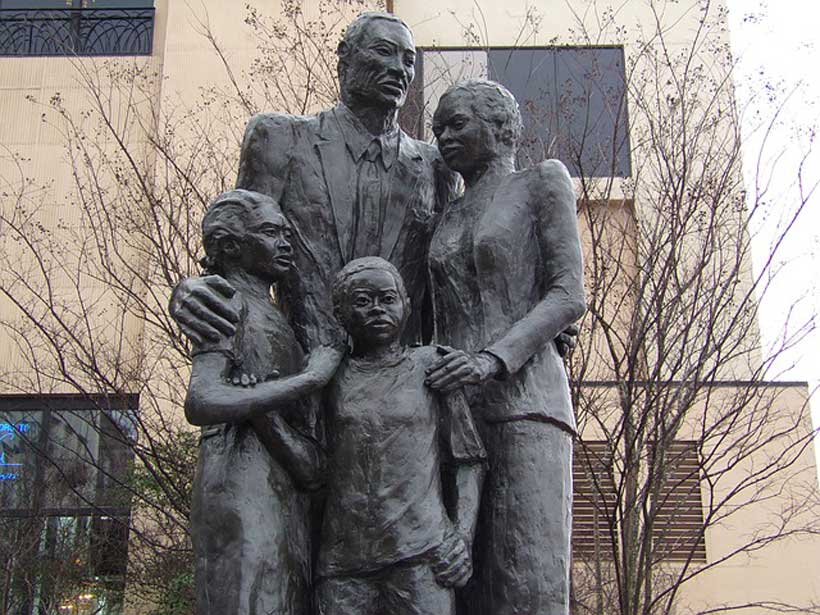 What is slavery? It is nothing more than poverty of the mind. It is not a school of thought or a philosophy. It is scarcity. It is lack. It is cumbersome. It is heavy. It is a burden.
What does it have to do with politics? Ask what it has to do with genocide.
What does it have to do with the power of having a slave mentality? Just as easily as we rise, we fall. A leaf. Ask yourself this. Does the leaf or gravity have the slave mentality or is it just a path to its consciousness, and if it is a meandering path to its consciousness what does that make of gravity? Gravity is easily the culprit or saboteur. A cup carries water but how does the water break through the physical wellness of the body to sate thirst, how does water flow through the universal meridians and find sanctuary in all the wild places that the ocean cannot contain, in code, in which case what observations come out of these natural and bohemian studies.
A slave is a slave is a slave. My grandfather was a slave. My great-grandfather was a slave. On both the paternal and maternal side they are non-existent for me. I live for my father. My father is not a slave. You see his mind is not enslaved. His psyche, his mental, emotional, physical wellness, intellectual prowess and integrity is intact inasmuch as he is not a slave to the peculiarities and eccentricities of the people he finds himself amongst.
In the stages of my own life I can see that I have been enslaved (my mindset and attitude was) by my body image, my identity of cosmic Africa, the cosmos, my self as an African, what I was entitled to, my basic self esteem. I was a slave to my sister, her dalliances, her whiteness, her renouncing Africa for America then Europe and I understood what loneliness, family, friendship and family finally meant and this frightened me a great deal because I realised I had never really loved myself before. I was a slave to every moment up until I heard James Baldwin speak up. I had truly been a slave to waiting for someone to release me and offer me relief somehow from this kind of suffering and cognitive thinking. I wanted happiness but the price for my freedom was this. Somebody else had to love me before I could.
Ask what slavery has cost us as humanity. Look back at history. When I look back at history, all my life I never felt safe. Whether it was the bogeyman, or a horror film, or apartheid, or reading about apartheid, acknowledging it was the difficult part. How would you even begin that dialogue? What could you partner with those hectic images that left you with an urgency and a sense of betrayal from God? So, I grew up with an unpleasant disdain for middle class families in South Africa. It was easy for me to picture them as racist which they were and still are to a certain degree and yet how could I not be? The thought of slavery and decolonization never left me even as a child as I sought to fight for the betterment of society and to right all the evil wrongs.
Slavery is everything. It is primitive. It is visible if you look hard enough. We haven't even begun to talk about or discuss in rational terms without venting or becoming agitated or irrational about race relations in South Africa or slavery as a concept or narrative in Africa.