African Great Game: Russia Playing the Catchup
After Soviet collapse, Russia has maintained strong and time-tested relations with African countries, and of course, the Soviet Union had played an important role during the decolonisation of Africa. The African continent comprises a diverse collection of countries, each with its own set of development setbacks and challenges. The political culture and investment climate are, in fact, diverse but are important forces in the economy.
According to several development reports, Africa is one of the fastest growing regions in the world: the average annual GDP growth rate reaches from 3.5% to 5% on the continent. The reports have strongly encouraged African leaders to prioritise sustainable development as a step towards raising the living standards of millions of impoverished population and further guide against the revival of neo-colonialism, the destructive attitude towards the resouces in Africa.
In this wide-ranging exclusive interview, George Nyongesa, Senior Associate at Africa Policy Institute (Nairobi, Kenya) discusses, with Kester Kenn Klomegah, attitudes and perceptions toward Russia, economic cooperation between the two regions as well as Russia's role in sustainable development in Africa and expectations from the forthcoming summit in Sochi, Russia.
African leaders and business people will be in Sochi for the first Summit. What are the perceptions and attitudes toward this new dawn in the relations? How do the political and business elites interpret the benefits of the new relationship for both Africa and in Russia?
The impending Russia-Africa Summit is a timely and opportune congregation given current global events involving Africa's traditional partners – the US' recent years' protectionist policy, China's trade wars with the US, Brexit from the European Union – all of which directly impact Africa's economic reality. For African leaders and business people, the utility and strategic importance of the Russia-Africa Summit is tied to how aptly it addresses this immediate reality and outlines future prospects.
To-date the US, European Union, China, India and Japan have partnered with African leaders to pursue development goals for mutual benefit. Accordingly, these partners have long articulated their engagement plans for Africa through comprehensive frameworks such as the US-Africa Leaders' Summit and Power Africa Initiative, the European Union-Africa Summit, the Forum for China Africa Cooperation, the India-Africa Summit and Tokyo International Conference for African Development. The first Russia-Africa Summit therefore signals the dawn of deeper and stronger relations between Russia and Africa as Russia takes on a more active presence.
At Sochi, African leaders and business community will be looking to understand the proposed Russian framework for political and economic cooperation going forward, particularly long-term cooperation that takes into account Africa's risk profile and the current competitive landscape for those seeking to invest. The business community will be keen to identify in-roads and opportunities for African businesses to grow and thrive in Russia vis-a-vis Africa's development priorities on Agenda 2063, SADC's industrialisation strategy and AfCFTA platform.
During the parliamentary conference held in July, the Chairman of the State Duma stressed that "it is necessary to prevent the revival of neo-colonialism, the destructive attitude towards the African resources." How would you explain neo-colonialism by foreign players in Africa? What countries are the neo-colonizers in your view?
Neo-colonialism could be viewed as the renewed interest and methods employed from western and eastern countries in relation to exploitation and management of Africa's rich resources – both from an economic and political paradigm. Traditionally, Western aid for African development has been laced with conditionalities tagged to defending human rights and promoting good governance via anti-corruption campaigns. This approach has seen compliant countries favored and non-compliant ones sanctioned by such Western nations. The interference with independent states has widely been castigated as neo-colonialism in many quarters. The alternative development model offered under the Belt and Road Initiative has facilitated the rise of China to displace the West as Africa's largest development partner.
With the entire African continent (save for one country) signed up to BRI, Western countries' worries about China expansionism has escalated. In this regard, BRI has been hit with accusations of debt trap diplomacy as far as its roll out in Africa. This is because the projects are run by Chinese businesses and where African nations struggle to repay the debt, then China is primed to step in and run the projects. The warning is that these seemingly friendlier loan terms could foster unsustainable debt and economic drain on African economies.
Outside of the economic dynamic, China has been accused of supporting authoritarian governments by its loan terms, and that in default situations, China's remedies result in significant geopolitical expansion for China. To counter the growing Chinese influence, the United States has itself set up an African focused development agency that facilitates American businesses to flourish in developing Africa. These hegemonic tussles make for the neo-colonial danger that sees these development partners prosper to the exclusion of Africa itself.
In fact, Africa needs investment in infrastructure, agriculture and industry, to create employment for the young graduates. What role can Russia play here, we are referring to Sustainable Development Goals?
Africa's regional development priorities are largely articulated by the African Union's Agenda 2063, the SADC's Industrialisation Strategy and Roadmap, 2015-2063 and the implementation of the recently adopted African Continental Free Trade Area (AfCFTA). Briefly, these priorities include industrialisation for economic and technological transformation; competitiveness; and regional integration. Africa is keen to shift away from industrialisation powered by increased labour and capital investment, to one powered by efficient resource deployment in production processes. AfCFTA particularly presents a significant consolidated voice for African states to negotiate economic and trade opportunities in e-commerce, technology transfers, manufacturing growth, scholarship and training; and infrastructure financing. Additionally, each of Africa's 54 states have nationally articulated development priorities. These development goals have been designed as steps in pursuit of the attainment of the Millenium Development Goals.
Towards achieving these goals China has offered as much as US$60 billion, Japan US$32 billion, and India US$25 billion, while large investment funds have also come from the United States and the European Union. Similarly, Russia could design a funding vehicle focused on supporting Africa's development priorities, particularly industrialisation and trade facilitation, for mutual benefit. Russia could further share knowledge on its own steps towards the MDGs and train professionals with the relevant skills for development projects. Such training could either be by the rollout of inter-university student exchange programs or the collaboration amongst academia to teach relevant skills in local curriculum in vocational institutions.
With trade specifically, there are surging competition, rivalry and trade wars in Africa, and recently the adoption of African continental free trade. What is your interpretation of all these and how profitable could it be for corporate Russian exporters?
Russia has progressively engaged Africa on bilateral basis at country level, as well as through regional blocs such as AU and SADC, at continental level. The adoption of the largest trade agreement since the WTO, the AfCFTA, signals the exponential potential of Africa as a trading bloc, going forward. The intention of AfCFTA is to provide a significant consolidated voice for African states to negotiate economic and trade opportunities in e-commerce, technology transfers, manufacturing growth, scholarship and training; and infrastructure financing. It is anticipated that there will be an additional 1.3 billion people in Africa by 2050. This is a massive market for Russian corporates to explore if they can leverage mutually beneficial engagement at the AfCFTA level.
In your expert view, what are the key challenges and problems facing Russian companies and investors that wanted business operations in Africa?
Africa's active business development partners have been the United States, European Union, China, India and Japan, but less so Russia. As such, there's limited shared knowledge on the value proposition of development and business collaboration between the two. Additionally, the absence of an articulated collaboration framework has meant that African and Russian policy makers are yet to design appropriate collaboration channels and tools that would facilitate mutually beneficial investment and ease of doing business. Related gaps include the prevailing language and cultural barrier that is, as yet, to be actively addressed. These, coupled with other prevailing hurdles to doing business in Africa such as limited infrastructure, high local unemployment rates, semi-skilled workers and protection of local industries, have hindered the set up of local business operations by Russian companies and investors.
On the other hand, why the presence of African companies on the Russian market is extremely low? Why Russia is not attractive to African exporters? Under the circumstances, what should be done to improve the current situation, a two-way trade?
The African perception of Russia and vice versa has largely been painted by other Western powers that are active on the African continent. That public persona is not one that has been enticing for African exporters. As such, Africa's knowledge of the opportunities in trading with Russia is significantly limited. Opportunities for driving up trade relations between Russia and Africa include the facilitation of trade expos that create a platform for investors and businesses from both parties to interact and understand the opportunities and challenges to their export and import businesses. In addition, continued interaction between Russia and Africa, such as through exchange programs for students, or business cultural trips, will facilitate the chipping away at the language and cultural barrier that in turn hinders easy trade. If both Russia and Africa are able to showcase the available market for each other's products, then trade engagement is likely to increase.
Could we finally talk about media cooperation between Russia and Africa, social platforms and the use of soft power as important instruments for strengthening the relations? What are your suggestions to these aspects in the existing relations between the Russia and Africa?
As part of Russia's desire to adopt a comprehensive strategic roadmap for a more integrated cooperation and to find effective ways of improving public diplomacy in Africa, the Russian government is supporting a pilot programme organised for African media groups for a two-year period from 2018 to 2020. The utility of this approach is to develop a cohort of champions that will facilitate a positive post-Soviet economic and cultural narrative, as well as demystify Russia for Africa's political, business and general population. Through this, Russians and Africans will be able to leverage soft power to build trust from shared experience, shift towards normalisation of relations through increased familiarity, set the stage for increased reciprocity such as Russia granting accessibility for African correspondents to match Russia's increased media presence in Africa. In a nutshell, there will be an avenue for demystification and contextualisation (getting to know the truth about each other through moderated content) and so help counter any negative public persona, share cultural experiences and begin to wear down language barriers.
African Union's Inaction on Ethiopia Deplorable – Open Letter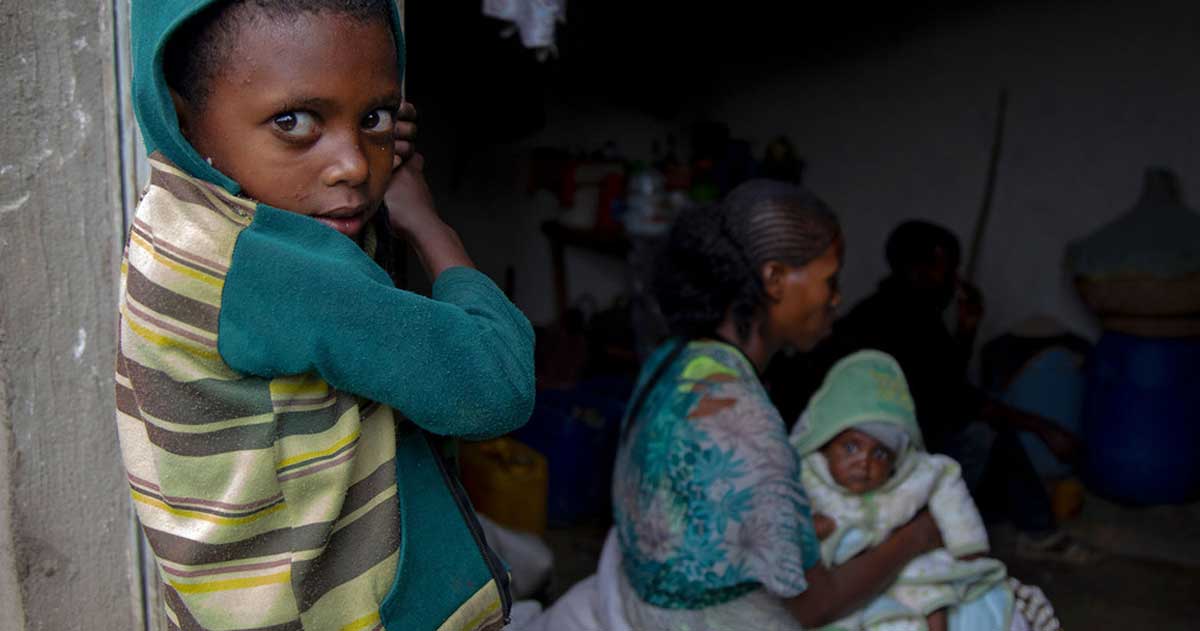 A group of African intellectuals says in an open letter that it is appalled and dismayed by the steadily deteriorating situation in Ethiopia. The letter, signed by 58 people, says the African Union's lack of effective engagement in the crisis is deplorable. The letter calls on regional bloc IGAD and the AU to "proactively take up their mandates with respect to providing mediation for the protagonists to this conflict".

The letter also asks for "all possible political support" for the AU's Special Envoy for the Horn of Africa, Olusegun Obasanjo, whose appointment was announced on August 26, 2021. A United Nations Security Council meeting on the same day welcomed the former Nigerian president's appointment.

Earlier in August 2021, UN chief Antonio Guterres appealed for a ceasefire, unrestricted aid access and an Ethiopian-led political dialogue. He told the council these steps were essential to preserve Ethiopia's unity and the stability of the region and to ease the humanitarian crisis. He said that he had been in close contact with Ethiopian Prime Minister Abiy Ahmed and had received a letter from the leader of the Tigray region in response to his appeal. "The UN is ready to work together with the African Union and other key partners to support such a dialogue," he said.

August 26, 2021 was only the second time during the conflict that the council held a public meeting to discuss the situation. Britain, Estonia, France, Ireland, Norway and the United States requested the session.

Fighting between the national government and the Tigray People's Liberation Front broke out in November 2020, leaving millions facing emergency or crisis levels of food insecurity, according to the United Nations. Both sides have been accused of atrocities.
Africa: The G20 Must Recommit to Covax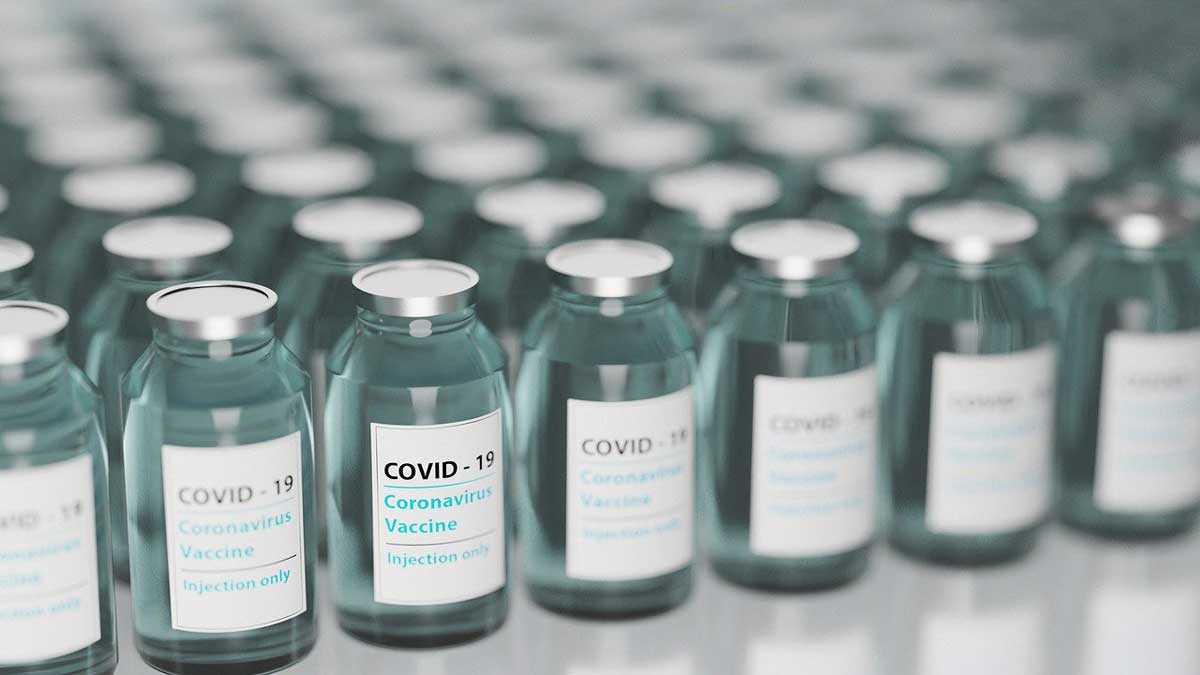 It is one year since the international community gave its backing to the COVID-19 Vaccine Global Access (COVAX) facility to lead a worldwide effort to end the acute phase of the pandemic. The initiative aimed to ensure that every country, and not just those with sufficient money or resources, could access life-saving vaccines once they became available. As G20 health ministers prepare to meet in Rome on September 5-6, they are in a position to ensure that COVAX fulfills its mission.
A year ago, no one knew when or even if it might be possible to develop a safe and effective vaccine against COVID-19, let alone the 20 that are available today. But since making its first international deliveries in February, COVAX a partnership established by the Coalition for Epidemic Preparedness Innovations, the World Health Organization, UNICEF, and Gavi, the Vaccine Alliance has delivered more than 235 million vaccine doses to 139 countries, and expects to deliver another billion doses in the fourth quarter. Only China, India, and the United States have delivered more. This start to the largest and most complex vaccine rollout in history has given hope to millions of people and laid solid foundations for how we respond to future pandemics.
Yet, so much more could, and should, have been achieved by now. It is unacceptable that only 1.8% of people in low-income countries have received their first dose of a COVID-19 vaccine, compared to 82% in high- and upper-middle-income countries. This shocking inequality is as economically senseless as it is destructive to human life, with the latest estimate of the cost of the slow rollout amounting to $2.3 trillion.
The world was woefully unprepared for a pandemic, and this is reflected in the challenges COVAX has faced. By the time initial funding arrived, wealthy countries had already locked up early vaccine supplies. Export bans affecting key suppliers, and difficulties experienced by many manufacturers in scaling up production to the required level, also undermined COVAX's ability to access doses early.
Given increasing global vaccine inequity and the rise of new, more contagious coronavirus variants, we must put these challenges behind us. Thanks to the support of almost all G20 governments, alongside that of foundations and private businesses, COVAX has now raised nearly $10 billion and secured more than 600 million donated doses. All the preparations are in place for the most comprehensive vaccination effort that the world has seen.
Based on the committed orders COVAX has placed with vaccine manufacturers and the additional donations, hundreds of millions of new doses should now be available each month. We need to make sure they reach poorer countries and get into people's arms. To avoid further delays, and for the facility to succeed, we need support from G20 leaders in four key areas.
First, we need doses, and we need them now. The premise of COVAX was always that the facility should be able to negotiate and buy its own doses. With our early vaccine access compromised, donations have played a vital role in maintaining our ability to keep doses flowing to those most in need. Of the 600 million doses pledged to COVAX to date, 100 million have now been delivered. We need more, and soon, with longer shelf lives and greater certainty so that recipient countries have time to plan their rollout. This can be achieved without jeopardizing high-income countries' national vaccination efforts.
We also need G20 leaders to support our call for transparency. COVAX has legally binding agreements with manufacturers for more than four billion doses, but has all too often faced delays in accessing them. Without greater clarity regarding firms' order books, it is impossible to know whether these holdups are due to production challenges or preferential treatment for bilateral arrangements. Insisting that manufacturers are transparent about their order timelines can ensure a level playing field where no one particularly those living in developing countries gets bumped to the back of the vaccine queue because of another bilateral deal.
In addition to ensuring that manufacturers keep their commitment to COVAX, governments should make global vaccine access their highest priority. Countries with pending orders for doses that they currently do not need should allow COVAX to take their place in the queue so that we can get doses to needy countries now.
Finally, lower-income countries require continued financial and technical support for their COVID-19 vaccine rollouts. Strengthening national health systems will help these countries to ensure delivery of doses and mitigate the pandemic's secondary effects, and will leave in place infrastructure critical to future global health security.
By recommitting to COVAX, G20 leaders will recommit to a multilateral solution that builds on the astounding scientific progress of the past year. Based on COVAX's latest forthcoming supply forecast, when topped up with doses through bilateral deals, equitable COVID-19 vaccine access can protect up to 60% of the adult population in 91 lower-income countries. This would represent a huge step toward the WHO target of 70%, which is needed to suppress the coronavirus everywhere, and COVAX represents the best opportunity to achieve it.
Failure would mean more lives lost, broken health-care systems, even deadlier and more transmissible variants, and a pandemic with no end in sight. The G20 must not allow that to be an option.
More African Countries Register Russia's Sputnik Vaccine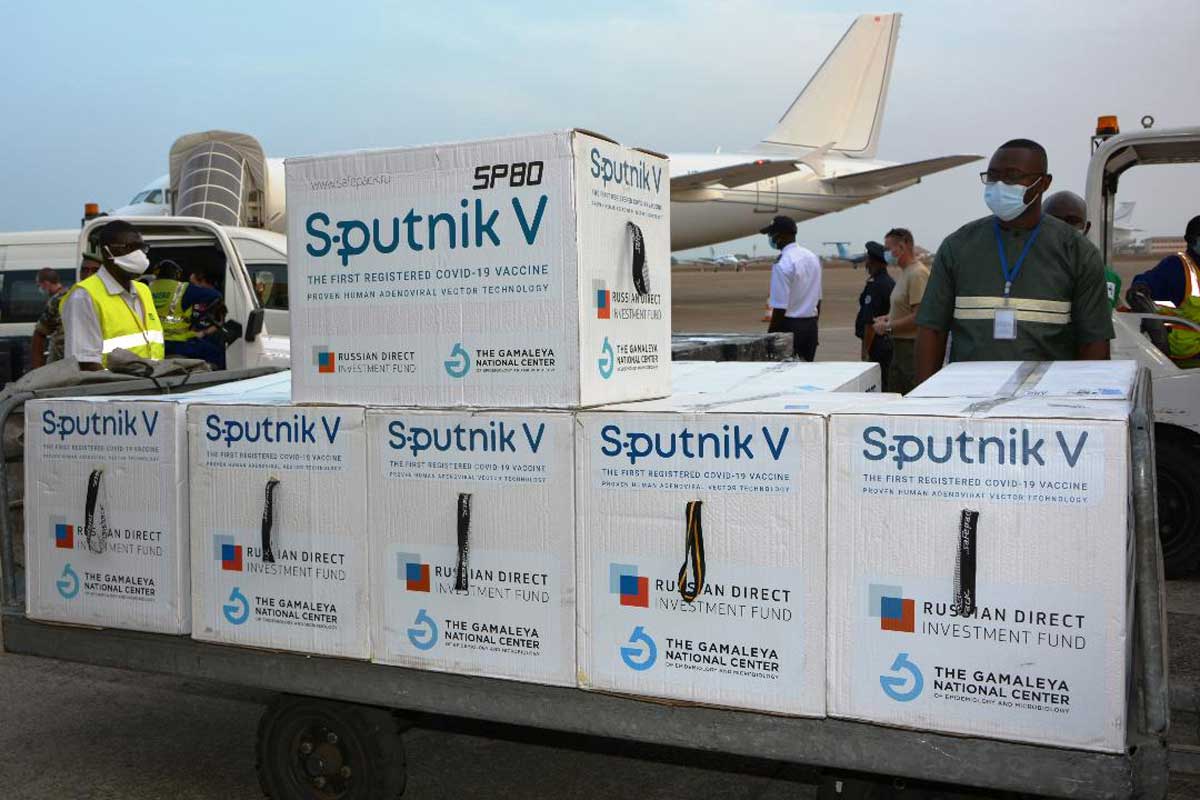 Africa Centres for Disease Control and Prevention (Africa CDC) is a specialized technical institution of the African Union (AU) that strengthens the capacity and capability of Africa's public health institutions as well as partnerships to detect and respond quickly and effectively to disease threats and outbreaks, based on data-driven interventions and programmes.
During the outbreak of the coronavirus, the African Vaccine Acquisition Task Team (AVATT), was established by African Union, as a component in support of the Africa Vaccine Strategy and was endorsed by the AU Bureau of Heads of State and Government on 20th of August 2020.
Dr John Nkengasong, Director of the Africa Centers for Disease Control and Prevention (Africa CDC), has emphasized: "Africa has to team up with development partners to achieve its 60% continent-wide vaccination in the next two years. I think that is why we should as a collective of the continent, and of course, in partnership with the developed world make sure that Africa has a timely access to vaccines to meet our vaccination targets."
An official media release in February 2021, the Africa Vaccine Acquisition Task Team from the African Union (AU) informed that Russia would supply and deliver 300 million Sputnik V vaccines to Africa. That step was intended to support African countries to attain their targeted immunization of 60% of the population by the year-end. That vaccine story disappeared, but instead what become so common is the speedy registration of Sputnik V on bilateral basis in various African countries.
According to the latest, Nigeria has become the 68th country in the world to approve the Russian vaccine. The use of the Sputnik V coronavirus vaccine has been approved in Nigeria, the Russian Direct Investment Fund (RDIF) said in an official statement.
"The Russian Direct Investment Fund (RDIF, Russia's sovereign wealth fund) announces the approval of the Russian Sputnik V vaccine against coronavirus by the National Agency for Food and Drug Administration and Control of Nigeria (NAFDAC). Nigeria has become the 68th country in the world to approve the Russian vaccine. Total population of all countries, where Sputnik V is approved for use, now exceeds 3.7 billion people, which is nearly half of the global population," the statement said.
"Nigeria is the most populous nation in Africa, and the approval of Sputnik V will provide for using one of the safest and most effective vaccines in the world. Sputnik V is based on a proven human adenoviral vectors platform and is successfully used in over 50 countries. Approval in Nigeria will make an important contribution to the country's fight against the pandemic," CEO of the Russian Direct Investment Fund (RDIF) Kirill Dmitriev said.
Besides Nigeria, other African countries have registered Russia's Sputnik V vaccine. Reportedly, the vaccine has been registered in Algeria, Angola, Djibouti, Egypt, Gabon, Ghana, Guinea, Kenya, Morocco, Namibia, Tunisia, the Republic of Congo (DRC) and Zimbabwe.
Russia's drive to share Sputnik V vaccine, of course, offers a chance to raise its image and strengthen alliances in Africa. Ministry of Foreign Affairs of the Russian Federation has made efforts promoting the vaccine using all its channels. But supply and delivery have largely lagged behind, the pledges have simply not been fulfilled. Russian authorities have oftentimes said that they would step up efforts for fruitful cooperation in combating coronavirus in Africa.
Promising more than can be delivered appears to be a universal problem with coronavirus vaccines, and it is a real risk for Russia as well, said Theresa Fallon, Director of the Brussels-based Centre for Russia Europe Asia Studies. "They have won the gold medal for creating this very effective vaccine," she said. "But the problem is how are they going to implement production and delivery?"
Russian Direct Investment Fund (RDIF), with profit motivation, has attempted supplying the Russian vaccines through, Sheikh Ahmed Dalmook Al Maktoum, from the Monarch family and a third party in Dubai, United Arab Emirates, to a number of African countries. For instance, the Republic of Ghana reportedly signed US$64.6 million contract for Sputnik V vaccine from Russia through Sheikh Ahmed Dalmook Al Maktoum. It was double the price from the producer as reported in the media.
On the other hand, Russian President Vladimir Putin has noted, in a speech early September, that advanced countries that produce vaccines against the coronavirus do little to protect humanity from the pandemic.
"The benefits of vaccination are enjoyed mostly by advanced economies. The bulk of the vaccines is made there, and it is used to protect their own population. But very little is being done to protect humanity in the broad sense," Putin said at the plenary session of the Eastern Economic Forum in Vladivostok, the Far East of Russia. "This is very bad for the producers, because all this boomerangs around the globe. For instance, in Africa the level of protection with vaccines is minimal, but contacts with the African countries continue. There is no getting away from this. This infection will return again and again."
According to an official release obtained late February, the Sputnik V vaccine the following advantages:
• Efficacy of Sputnik V is 91.6% as confirmed by the data published in the Lancet, one of the world's oldest and most respected medical journals; It is one of only three vaccines in the world with efficacy of over 90%; Sputnik V provides full protection against severe cases of COVID-19.
• The Sputnik V vaccine is based on a proven and well-studied platform of human adenoviral vectors, which cause the common cold and have been around for thousands of years.
• Sputnik V uses two different vectors for the two shots in a course of vaccination, providing immunity with a longer duration than vaccines using the same delivery mechanism for both shots.
• The safety, efficacy and lack of negative long-term effects of adenoviral vaccines have been proven by more than 250 clinical studies over two decades.
• The developers of the Sputnik V vaccine are working collaboratively with AstraZeneca on a joint clinical trial to improve the efficacy of AstraZeneca vaccine.
• There are no strong allergies caused by Sputnik V.
• The price of Sputnik V is less than $10 per shot, making it affordable around the world.
In February, peer-reviewed medical journal The Lancet published an analysis from Phase III clinical trial of the Russian vaccine, showing its 91.6-percent efficacy against symptomatic COVID-19. The Sputnik V vaccine was developed by the Gamaleya Research Institute of Epidemiology and Microbiology.
Sputnik V was registered in Russia on August 11, 2020 as the world's first officially registered coronavirus vaccine. Russian vaccines have advantages as no deaths have been reported after vaccination with the Sputnik V, Alexander Gintsburg, Director of the Gamaleya Center, the vaccine developer, said and was reported by TASS News Agency. "As of today, no deaths after vaccination with Sputnik V have been registered," he said.
Russian Direct Investment Fund (RDIF) is Russia's sovereign wealth fund established in 2011 to make equity co-investments, primarily in Russia, alongside reputable international financial and strategic investors. RDIF acts as a catalyst for direct investment in the Russian economy. RDIF's management is based in Moscow.
In Africa, during first of September, the coronavirus-related death toll has topped 196,190, while more than 6.9 million recoveries have been reported. South Africa accounts for a majority of coronavirus cases and deaths across Africa – 2,777,659 and 82,261 respectively. The death toll in Tunisia climbed to 23,451, and 664,034 cases have been confirmed. Egypt recorded 16,736 deaths and 288,441 coronavirus cases.
In Sub-Saharan Africa, Ethiopia is ranked second to South Africa (308,134 cases and 4,675 deaths) and is followed by Kenya (235,863 cases and 4,726 deaths) and Nigeria (191,805 and 2,455). The total number of COVID-19 cases has reached almost 8 million in Africa, according to the World Health Organization's (WHO) Regional Office for Africa.