African Great Game: Russia Playing the Catchup
After Soviet collapse, Russia has maintained strong and time-tested relations with African countries, and of course, the Soviet Union had played an important role during the decolonisation of Africa. The African continent comprises a diverse collection of countries, each with its own set of development setbacks and challenges. The political culture and investment climate are, in fact, diverse but are important forces in the economy.
According to several development reports, Africa is one of the fastest growing regions in the world: the average annual GDP growth rate reaches from 3.5% to 5% on the continent. The reports have strongly encouraged African leaders to prioritise sustainable development as a step towards raising the living standards of millions of impoverished population and further guide against the revival of neo-colonialism, the destructive attitude towards the resouces in Africa.
In this wide-ranging exclusive interview, George Nyongesa, Senior Associate at Africa Policy Institute (Nairobi, Kenya) discusses, with Kester Kenn Klomegah, attitudes and perceptions toward Russia, economic cooperation between the two regions as well as Russia's role in sustainable development in Africa and expectations from the forthcoming summit in Sochi, Russia.
African leaders and business people will be in Sochi for the first Summit. What are the perceptions and attitudes toward this new dawn in the relations? How do the political and business elites interpret the benefits of the new relationship for both Africa and in Russia?
The impending Russia-Africa Summit is a timely and opportune congregation given current global events involving Africa's traditional partners – the US' recent years' protectionist policy, China's trade wars with the US, Brexit from the European Union – all of which directly impact Africa's economic reality. For African leaders and business people, the utility and strategic importance of the Russia-Africa Summit is tied to how aptly it addresses this immediate reality and outlines future prospects.
To-date the US, European Union, China, India and Japan have partnered with African leaders to pursue development goals for mutual benefit. Accordingly, these partners have long articulated their engagement plans for Africa through comprehensive frameworks such as the US-Africa Leaders' Summit and Power Africa Initiative, the European Union-Africa Summit, the Forum for China Africa Cooperation, the India-Africa Summit and Tokyo International Conference for African Development. The first Russia-Africa Summit therefore signals the dawn of deeper and stronger relations between Russia and Africa as Russia takes on a more active presence.
At Sochi, African leaders and business community will be looking to understand the proposed Russian framework for political and economic cooperation going forward, particularly long-term cooperation that takes into account Africa's risk profile and the current competitive landscape for those seeking to invest. The business community will be keen to identify in-roads and opportunities for African businesses to grow and thrive in Russia vis-a-vis Africa's development priorities on Agenda 2063, SADC's industrialisation strategy and AfCFTA platform.
During the parliamentary conference held in July, the Chairman of the State Duma stressed that "it is necessary to prevent the revival of neo-colonialism, the destructive attitude towards the African resources." How would you explain neo-colonialism by foreign players in Africa? What countries are the neo-colonizers in your view?
Neo-colonialism could be viewed as the renewed interest and methods employed from western and eastern countries in relation to exploitation and management of Africa's rich resources – both from an economic and political paradigm. Traditionally, Western aid for African development has been laced with conditionalities tagged to defending human rights and promoting good governance via anti-corruption campaigns. This approach has seen compliant countries favored and non-compliant ones sanctioned by such Western nations. The interference with independent states has widely been castigated as neo-colonialism in many quarters. The alternative development model offered under the Belt and Road Initiative has facilitated the rise of China to displace the West as Africa's largest development partner.
With the entire African continent (save for one country) signed up to BRI, Western countries' worries about China expansionism has escalated. In this regard, BRI has been hit with accusations of debt trap diplomacy as far as its roll out in Africa. This is because the projects are run by Chinese businesses and where African nations struggle to repay the debt, then China is primed to step in and run the projects. The warning is that these seemingly friendlier loan terms could foster unsustainable debt and economic drain on African economies.
Outside of the economic dynamic, China has been accused of supporting authoritarian governments by its loan terms, and that in default situations, China's remedies result in significant geopolitical expansion for China. To counter the growing Chinese influence, the United States has itself set up an African focused development agency that facilitates American businesses to flourish in developing Africa. These hegemonic tussles make for the neo-colonial danger that sees these development partners prosper to the exclusion of Africa itself.
In fact, Africa needs investment in infrastructure, agriculture and industry, to create employment for the young graduates. What role can Russia play here, we are referring to Sustainable Development Goals?
Africa's regional development priorities are largely articulated by the African Union's Agenda 2063, the SADC's Industrialisation Strategy and Roadmap, 2015-2063 and the implementation of the recently adopted African Continental Free Trade Area (AfCFTA). Briefly, these priorities include industrialisation for economic and technological transformation; competitiveness; and regional integration. Africa is keen to shift away from industrialisation powered by increased labour and capital investment, to one powered by efficient resource deployment in production processes. AfCFTA particularly presents a significant consolidated voice for African states to negotiate economic and trade opportunities in e-commerce, technology transfers, manufacturing growth, scholarship and training; and infrastructure financing. Additionally, each of Africa's 54 states have nationally articulated development priorities. These development goals have been designed as steps in pursuit of the attainment of the Millenium Development Goals.
Towards achieving these goals China has offered as much as US$60 billion, Japan US$32 billion, and India US$25 billion, while large investment funds have also come from the United States and the European Union. Similarly, Russia could design a funding vehicle focused on supporting Africa's development priorities, particularly industrialisation and trade facilitation, for mutual benefit. Russia could further share knowledge on its own steps towards the MDGs and train professionals with the relevant skills for development projects. Such training could either be by the rollout of inter-university student exchange programs or the collaboration amongst academia to teach relevant skills in local curriculum in vocational institutions.
With trade specifically, there are surging competition, rivalry and trade wars in Africa, and recently the adoption of African continental free trade. What is your interpretation of all these and how profitable could it be for corporate Russian exporters?
Russia has progressively engaged Africa on bilateral basis at country level, as well as through regional blocs such as AU and SADC, at continental level. The adoption of the largest trade agreement since the WTO, the AfCFTA, signals the exponential potential of Africa as a trading bloc, going forward. The intention of AfCFTA is to provide a significant consolidated voice for African states to negotiate economic and trade opportunities in e-commerce, technology transfers, manufacturing growth, scholarship and training; and infrastructure financing. It is anticipated that there will be an additional 1.3 billion people in Africa by 2050. This is a massive market for Russian corporates to explore if they can leverage mutually beneficial engagement at the AfCFTA level.
In your expert view, what are the key challenges and problems facing Russian companies and investors that wanted business operations in Africa?
Africa's active business development partners have been the United States, European Union, China, India and Japan, but less so Russia. As such, there's limited shared knowledge on the value proposition of development and business collaboration between the two. Additionally, the absence of an articulated collaboration framework has meant that African and Russian policy makers are yet to design appropriate collaboration channels and tools that would facilitate mutually beneficial investment and ease of doing business. Related gaps include the prevailing language and cultural barrier that is, as yet, to be actively addressed. These, coupled with other prevailing hurdles to doing business in Africa such as limited infrastructure, high local unemployment rates, semi-skilled workers and protection of local industries, have hindered the set up of local business operations by Russian companies and investors.
On the other hand, why the presence of African companies on the Russian market is extremely low? Why Russia is not attractive to African exporters? Under the circumstances, what should be done to improve the current situation, a two-way trade?
The African perception of Russia and vice versa has largely been painted by other Western powers that are active on the African continent. That public persona is not one that has been enticing for African exporters. As such, Africa's knowledge of the opportunities in trading with Russia is significantly limited. Opportunities for driving up trade relations between Russia and Africa include the facilitation of trade expos that create a platform for investors and businesses from both parties to interact and understand the opportunities and challenges to their export and import businesses. In addition, continued interaction between Russia and Africa, such as through exchange programs for students, or business cultural trips, will facilitate the chipping away at the language and cultural barrier that in turn hinders easy trade. If both Russia and Africa are able to showcase the available market for each other's products, then trade engagement is likely to increase.
Could we finally talk about media cooperation between Russia and Africa, social platforms and the use of soft power as important instruments for strengthening the relations? What are your suggestions to these aspects in the existing relations between the Russia and Africa?
As part of Russia's desire to adopt a comprehensive strategic roadmap for a more integrated cooperation and to find effective ways of improving public diplomacy in Africa, the Russian government is supporting a pilot programme organised for African media groups for a two-year period from 2018 to 2020. The utility of this approach is to develop a cohort of champions that will facilitate a positive post-Soviet economic and cultural narrative, as well as demystify Russia for Africa's political, business and general population. Through this, Russians and Africans will be able to leverage soft power to build trust from shared experience, shift towards normalisation of relations through increased familiarity, set the stage for increased reciprocity such as Russia granting accessibility for African correspondents to match Russia's increased media presence in Africa. In a nutshell, there will be an avenue for demystification and contextualisation (getting to know the truth about each other through moderated content) and so help counter any negative public persona, share cultural experiences and begin to wear down language barriers.
H.E. President John Mahama Appointed As AU High Representative for Somalia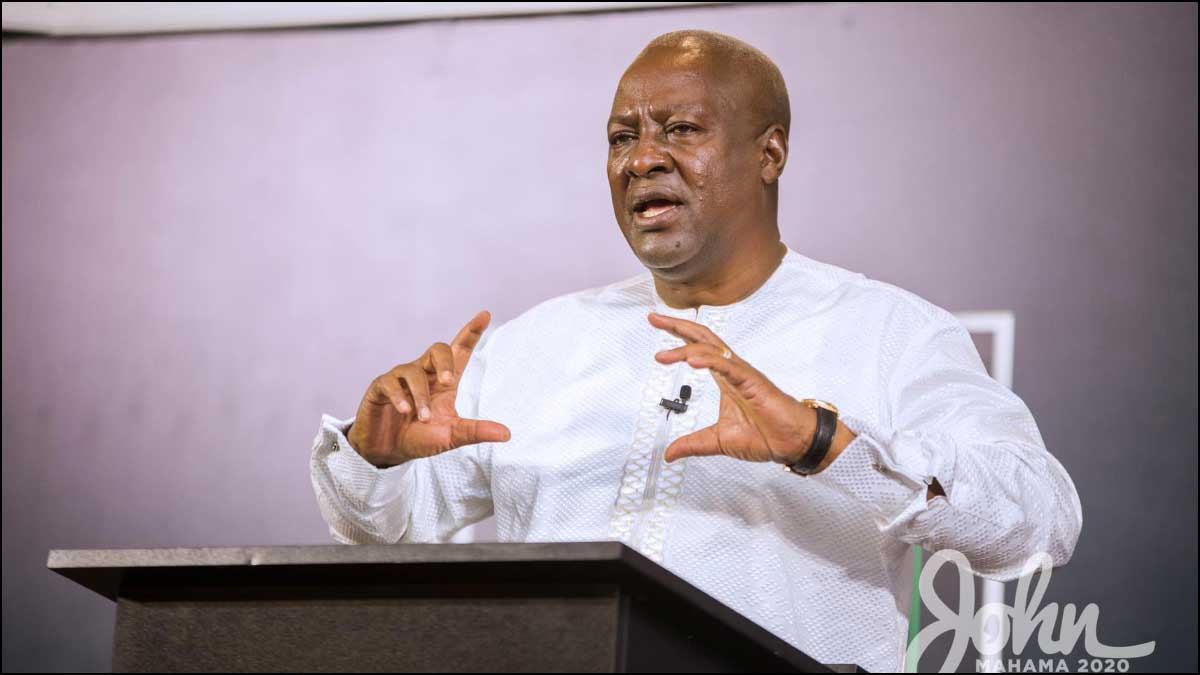 The Chairperson of the Commission, H.E. Moussa Faki Mahamat, has announced the appointment of H.E John Dramani Mahama, former President of the Republic of Ghana, as his High Representative to Somalia.
As the High Representative for Somalia's political track, President Mahama will work with the Somali stakeholders, to reach a mutually acceptable compromise towards an all-encompassing resolution for the holding of Somali elections in the shortest possible time.
In fulfilling his mandate, the High Representative will be supported by the African Union Mission in Somalia (AMISOM), to ensure that the mediation efforts and the peace support operation work together seamlessly.
The Chairperson of the Commission calls on the Somali stakeholders to negotiate in good faith, and to put the interests of Somalia and the well-being of the Somali people above all else in the search for an inclusive settlement to the electoral crisis.
This should usher in a democratically elected government with the legitimacy and mandate to resolve the remaining outstanding political and constitutional issues that are posing a threat to the stability of the country and the region as a whole.
The Chairperson of the Commission also encourages all the Somali stakeholders and the international community to extend every support to the High Representative, who will arrive the country in the coming days.
Ambassador Abukar Arman, a former Somalia special envoy to the United States and a foreign policy analyst says there have previously been interventions from neighbors have not brought Somalia the promised peace.
It is clear that no Somali can pursue a political career in his own country without first getting Ethiopia's blessings. Already, Ethiopia has installed a number of its staunch cohorts in the current government and (along with Kenya) has been handpicking virtually all of the new regional governors, mayors and so forth.
In October 2010, the African Union appointed Jerry John Rawlings as the AU High Representative for Somalia to "mobilize the continent and the rest of the international community to fully assume its responsibilities and contribute more actively to the quest for peace, security and reconciliation in Somalia."
That however, Ambassador Arman says the former Ghana president and AU Special Representative for Somalia is now assuming his new post with significant diplomatic capital, mainly resulting from the credible work of his fellow countryman, former president, and Special Envoy to Somalia, Jerry John Rawlings.
"On the other hand, he would be carrying the hefty political burden that comes with the so-called African Solutions for African Problems and its cash-gulping record. The concept is taken hostage by African sloganeers and foreign elements eager to advance zero-sum interests," he wrote me in an emailed message.
Make no mistake, Somalia is held in a nasty headlock by a neighbourhood tag-team unmistakably motivated by zero-sum objective. It is their so-called African solution (not so much of the extremist group al-Shabaab) that is setting the Horn on fire.
According to AFP news report, Mogadishu had been on edge since February, when President Mohamed Abdullahi Mohamed's term ended before elections were held, and protesters took to the streets against his rule. But a resolution in April to extend his mandate by two years split the country's fragile security forces along all-important clan lines.
Soldiers loyal to influential opposition leaders began pouring into the capital. The fighting drove tens of thousands of civilians from their homes and divided the city, with government forces losing some key neighborhoods to opposition units.
Under pressure to ease the tension, Mohamed abandoned his mandate extension and instructed his prime minister to arrange fresh elections and bring together rivals for talks. Indirect elections were supposed to have been held by February under a deal reached between the government and Somalia's five regional states the previous September.
But that agreement collapsed as the president and the leaders of two states, Puntland and Jubaland, squabbled over the terms. Months of UN-backed talks failed to broker consensus between the feuding sides.
In early May, Mohamed re-launched talks with his opponents over the holding of fresh elections, and agreed to return to the terms of the September accord.
Prime Minister Mohamed Hussein Roble has invited the regional leaders to a round of negotiations on May 20 in the hope of resolving the protracted feud and charting a path to a vote. In the meanwhile, the international community has threatened sanctions if elections are not held soon.
Somalia remains the epicenter of global geopolitical and geo-economic competition. Some of the major ones are in a cut-throat competition that further complicates the Somalia conundrum. With its longest coastline, bordering Ethiopia to the west, Kenya to the southwest and the Gulf of Eden, Somalia has attracted many foreign countries to the region in East Africa.
Peacebuilding in Northern Mozambique's Insurgency: Ways Forward
Abstract: Cabo Delgado, once heartland of the Mozambican national liberation struggle, is turning into an epicenter of conflict and instability, which threatens neighboring countries and regional stability. Armed conflict with Jihadist extremists is exacerbated by privatized security forces and a lack of tangible regional solidarity and security coordination.
Large offshore gas deposits act as an additional driver of conflict while peacebuilding initiatives are still at the very beginning. Extremists aligned with ISIS are emplacing an ecosystem for transnational illegal activity- just as the major gas project development can bring real peace dividends to the impoverished province. In view of escalating violence, it is time for the international response to shift gears and invest in peacebuilding besides counter-insurgency assistance and security sector reforms, including for regulating the activity of private military and security companies. In a new paradigm of partnership with the government, joined-up cooperation, including withfuture gas customers across the Indian Ocean could buttress the response to the escalating violence.
Conflict Trajectory- Armed violence has steadily escalated in Cabo Delgado province of northern Mozambique since 2017. In the last two years, the Jihadist insurgency of "Ahlu Sunnah Wa-Jama" (ASWJ) has gained momentum beyond rural areas. In August 2020, insurgents took control of Mocimboa da Praia town on the northern coast. The complex attack on 25 March against the densely populated city of Palma targeted a staging area for the large offshore gas development project[1]. As a result, the leading energy firm involved in the gas project, Total Company of France, stopped operations and withdrew its personnel from the area. Experts estimate that currently some 60% of sub-districts in the province are no longer under effective government control. The humanitarian fallout from the fighting is catastrophic:700,000 persons are displaced and around a quarter of the provincial population. The fighting has caused2,800 casualties so far, reportedly more than half of them civilians, according to ACLED humanitarian statistics.
Government Response-The government struggled to keep the insurgency at bay after initial denial of the problem. In 2020, the government took steps to reorganize its security posture in Cabo Delgado and created a joint task force against the terrorists. Mozambique and Tanzania concluded an agreement to form a joint defense and security committee in mid-January 2021 for the purpose of intelligence sharing and coordination.
There has also been a growing readiness to accept foreign military advisers and trainers, while local militia groups were used in parallel. The US and former colonial power Portugal have recently agreed to provide trainers for Mozambican forces. The EU has stepped up planning for a possible EU Military Mission to assist the government, after the SADC neighboring states fielded a recent assessment.
However, Mozambique has been adamant against foreign troop deployments, in keeping with its non-aligned tradition and to safeguard national sovereignty. The SADC regional block started to deliberate about a joint security response in late 2020. However, the recent SADC troika summit meeting on 8-9 April devoted to regional security challenges remained inconclusive.
Reforms in Mozambique's security sector have been incomplete since the end of the civil war 1977-1992, which has debilitated the army in front line roles against violent extremists. Anti-terror legislation was adopted only in 2018 when the insurgency already began to make itself strongly felt. Security governance is further complicated by Mozambique's reliance on private military and security firms (PMCs/ PSCs), including from Russia and South Africa (Wagner Group, Dyck Advisory Group/DAG) which failed to rout the Jihadists. In northern Mozambique, these para-military actions have drawn strong criticism from human rights organizations such as Amnesty International. There is testimony accusing security company employees of indiscriminate violence.
Significance of Transnational Extremist Threat- Already in July 2019, the ASWJ insurgents pledged allegiance to the ISIS branch in Central Africa ISCAP which operates in Congo DRC. Their fighting strength is believed to be around 2,000 in Cabo Delgado province. ASWJ publicly committed to applying Sharia Law as agents of a "government of God", like ISIS in the Middle East and the Al Shabab militia in Somalia. ASWJ has also accused the ruling FRELIMO Party in Mozambique of corruption. In March 2021, the U.S. imposed sanctions against leaders of ISIS-ISCAP and counterparts in ASWJ as terrorists.
Counter-terrorist experts believe that ASWJ which is also locally known as 'Al Shabab' ('Ansar al-Sunna' or simply as 'mashababos')has mostly homegrown origins. However, there are indications that at least some of the leading ASWJ cadres are in fact from Tanzania. Polarization between Mwani and Makonde ethnic groups in provincial sub-districts of Mozambique also plays a role in the violence.
There are growing concerns that the insurgency could spill over into neighboring provinces of Mozambique, especially Nampula and Niassa. Experts have pointed out that there is a risk of expanded territorial control and illicit revenue streams (from timber, precious stones, and heroin smuggling). This might give the insurgents access to more sophisticated arms. The illegal gold mining business is supposedly bankrolling the insurgency against government control measures.
Spillover into Tanzania across the shared border has already occurred. Security analysts are pointing to an expansion trend of ISIS and Jihadist violence in Africa as their new frontier. Cabo Delgado could replicate the violence in the Sahel region and add a trans-continental dimension to extremism by expanding to the Indian Ocean seaboard. In this view, ASWJ- ISCAP could pose a critical threat to the more developed economies in neighboring South Africa and Tanzania as well as for international shipping and trade.
Hydrocarbon Pull Factor in Mozambique's Insurgency-Cabo Delgado province is a majority Muslim area in Mozambique with a history of government neglect and under-development. Youth unemployment is staggeringly high as well as the levels of illiteracy among youth. The province has also emerged as a national hotspot for COVID-19 infections, due to IDP movements and the influx of persons from across the border in Tanzania where virus controls have been lax.
By contrast, the 20bn USD offshore LNG gas project in the province represents the largest private investment in Africa's energy sector. Totalenergy firm of Franceaims to produce 13 bn tons of LNG gas annually from 2024. Despite the recent setback, Total has stated that the project remains on track.
The lucrative hydrocarbons development and expected funds flows act as an additional driver of extremist violence, competing with the reach of government authorities. Some sub-contractors might end up paying protection money to the Jihadists, although control of gas wells is not realistic for AWSJ.
Configuring Peacebuilding against Violence in Cabo Delgado- Militarized responses to the insurgency have proven ineffective so far and only made matters worse. Therefore a concerted and multi-dimensional effort is needed to engage in peacebuilding, dialogue and civilian-led security sector reform development with provincial focus. President Filipe Nyusi's new Agency for Integrated Development of the North (ADIN) is a welcome step towards participatory development planning and giving populations more of a voice in their socio-economic future.
Within the ambit of civilian peacebuilding, there is a need for inclusiveness in Mozambique's security governance. It is important to ensure control over the private military and security firms in the counter-terrorist campaign. Normative frameworks for private military and security companies in warfare, e.g. the ICoC Voluntary Code of Conduct and the 2008 Montreux Document governing state use of mercenaries, should be localized for the situation in Cabo Delgado. In addition, focused deradicalization and extremist prevention actions specifically targeting youth are required. Specialist counter-terrorist skills training is a critical element in reforming the Mozambican security forces.
Despite generous EU development assistance to the country, the insurgency has so far received little attention in Europe, where Mozambique and Cabo Delgado province are perceived through the lens of humanitarian concerns after successive cyclones, or as an exotic tourist destination. The situation in Cabo Delgado was discussed in the European Parliament in September 2020. Cabo Delgado also featured in a parliamentary hearing in Berlin later that year about current levels of German engagement in conflict-affected areas of Africa. Given the high stakes of the insurgency which is no longer just a side show on the African continent's conflict map, leading European states might come together to pool their expertise and assist the Government of Mozambique in peacebuilding. A mapping of peace constituencies in Cabo Delgado province is a critical first step, as well as assessing the social media landscape with youth and young women. Comparative insights are available from youth counter- radicalism programs in Tanzania and work with women as peacebuilders by German political foundations in Mozambique, as well as support and expertise from UNDP with Japanese funding commitments for peace support in 2020.
Coordination of these inputs and conflict sensitive implementation alongside the humanitarian relief effort in the Triple Nexus (humanitarian, stabilization and development dimensions) are overdue. Through the established and experienced UN country team, modalities can be found to move from business as usual to shaping the international response in a more focused and impactful way, strengthening local dialogue efforts from Mozambique's Civil Society, faith leaders and advocacy umbrella groups formed in Cabo Delgado.
In the medium term, innovative development cooperation centered around the expected gas flows from Mozambique to emerging markets in Asia across the Indian Ocean holds promise for scaling up the development response. It is possible to establish structured 'reverse trades' of skills training and technology transfers for learning together in the global energy transition through 2050 for decisively improving the situation in Cabo Delgado.
---
The challenge of COVID-19 in Africa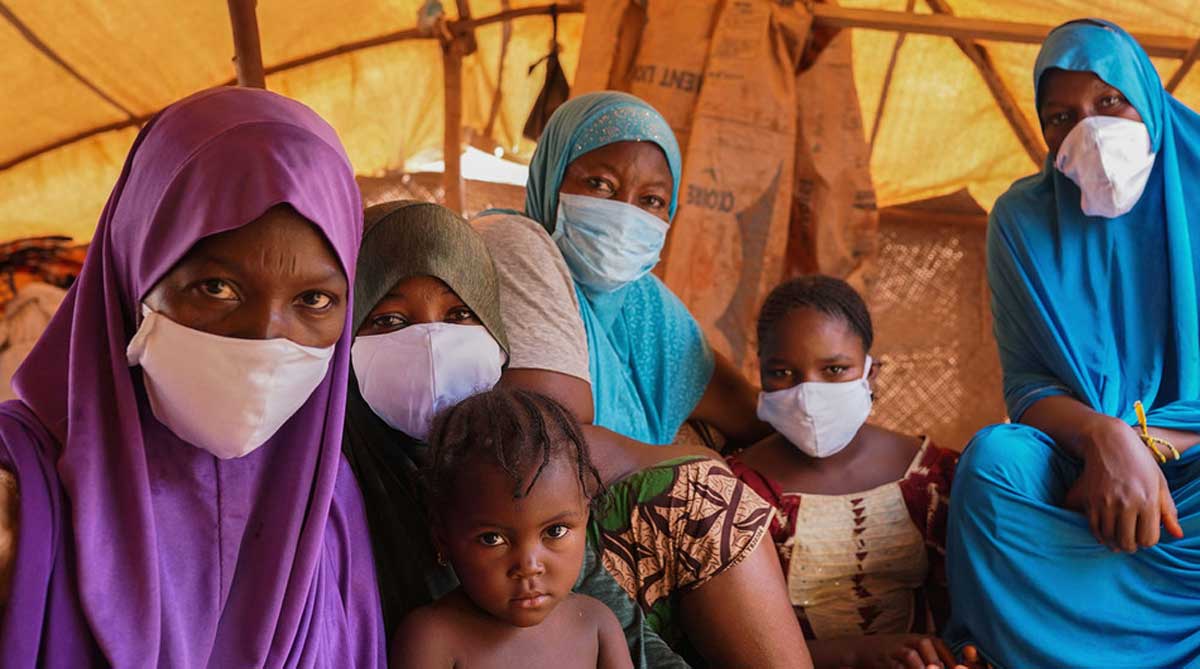 Since its emergence in December last year, covid-19 has spread rapidly around the world, flooding the health system and weakening the global economy. As a result of the epidemic, the virus has spread across the African continent. So far, nearly 48 countries have been affected, but the impact has been felt from the beginning of the crisis. With the spread of covid-19 on the African continent, Africa has responded rapidly to the epidemic, and the number of cases reported so far has been lower than people had feared. The experience of past epidemics, that is, age structure, certainly works, and so does the response of all actors: the state, civil society, regional organizations… However, the economic and financial impact of the epidemic is enormous. Nevertheless, the challenges are still great due to the strategy adopted by the government, public support for the measures taken, the resilience of the health system, economic impact, cross-border cooperation, etc… In recent years, African countries have done a lot to improve the well-being of the people on the continent. Economic growth is strong. The digital revolution has begun. The free trade zone has been decided. But the epidemic threatens progress in Africa. It will exacerbate existing inequalities, hunger, malnutrition and vulnerability to disease. Demand for African goods, tourism and remittances have declined. The opening of the free trade zone has been delayed, and millions of people may fall into abject poverty.
The African continent has some advantages
However, the continent's unique demographic structure suggests that it may not be as affected by the epidemic as the rest of the world. In fact, globally, people over the age of 65 are the age group most likely to be complicated by the epidemic. In Africa, a very young continent, only 4% of the population belongs to this age group (20% in France, 16% in the United States and 11% in China). This will make Africa's experience different from that of its aging European and Asian neighbors. Another factor of hope that has been repeatedly mentioned is the climate of the African continent, which will not be conducive to the spread of the virus. However, so far, this theory has not been supported by any data.
Moreover, the health crisis we are facing is not the only one that has affected the African continent in recent years. For example, since 2013, the Ebola epidemic has killed tens of thousands of Africans, providing crisis management experience for the affected countries. After discovering that Asia, Europe and the United States have been seriously affected by the virus, this may partly explain why many countries on the African continent have taken swift and severe measures, such as checking airport temperature, closing borders, closing airports, closing airports, closing airports, etc. Suspension of international flights or isolation measures. The virus spread rapidly in Europe before it really affected Africa, which is why some African governments responded highly to the crisis.
Some concerns
However, some inherent factors in the African continent hinder the implementation of certain preventive measures, which are of the same scale as those in Europe, Asia or the United States. Social distance is complex in a continent where nearly 200 million people live in crowded shantytowns or are used to living in harmony with their families. In addition, some Africans live in a water shortage environment, especially in remote urban areas, which makes simple (effective) gestures (such as washing hands regularly) difficult.
Finally, measures to limit the employment of citizens may endanger the survival of many people, since half of the population lives on less than $2 a day, has no savings or wealth, and the informal sector accounts for 85.8% of employment. It should also be noted that the large-scale spread on the continent is worrisome because it is estimated that the health systems of African countries are at different levels, but most of them are not able to cope. They lack not only medical staff, but also equipment, especially for the treatment of people living with HIV. Respirators are not enough for patients. The African continent, in particular, still faces treatable but in many cases fatal diseases: AIDS, tuberculosis and malaria. The burden of covid-19 on the medical system often hinders the treatment of these other diseases.
Economic issues
What is the impact on African economy? It's hard to say. However, the impact was felt even before the first pollution case was announced. In fact, intra African trade currently accounts for less than 18% of the continent's trade, which means that Africa's economy is heavily dependent on trade with the rest of the world. In addition, the industry of the African continent is mainly concentrated in raw materials. Due to the crisis, the prices of raw materials have been seriously affected. Some of Africa's major economies are still heavily dependent on exports of resources such as oil or minerals. The global crisis has led to a collapse in the prices and demand for these raw materials, although their exports account for more than a quarter of the total exports of 25 countries and 55% of Africa's GDP.
Border closures also make it impossible for these countries to rely on tourists to restore their economic health. The epidemic may help to redefine the relationship between African countries and external actors. Finally, most of these countries do not have the capacity to deploy economic support or stimulus plans on a scale comparable to that of western countries to limit the impact of the crisis. In this regard, we understand that despite the collapse of tourism, Egypt is one of the most resilient economies on the African continent. Thanks to "strong domestic markets and the authorities' strong response to fiscal and monetary policy", the country even feels luxurious to be one of the few countries to achieve positive growth (+ 3.5%) in 2020.