Global value chains and development in sub-Saharan Africa
Some 40 postgraduate students, faculty members and international researchers have been exposed to the theoretical underpinnings of the role of industrialization and global value chains (GVCs) and learnt to apply the analytical frameworks to the sub-Saharan African region.
A two-day workshop was organized by the United Nations Industrial Development Organization (UNIDO) and the Policy Research on International Services and Manufacturing (PRISM) Institute at the School of Economics, University of Cape Town.
A key component of the workshop was the use and analysis of data indicators and tools which can facilitate evaluation of industrial competitiveness and country participation within global and regional value chains. The focus was on introducing participants to the newly developed UNIDO Industrial Analytics Platform (IAP) through a set of interactive learning sessions.
The second day of the workshop focused on the past and current experience of sub-Saharan Africa in industrialization and GVC participation, as well as the policy lessons for the region. One particular emphasis was on the need to promote regional integration to facilitate regional value chains and increase engagement with key multinational enterprises that are coordinating the targeted GVCs.
The workshop in Cape Town was the second of a series of pilot capacity-building activities delivered by making extensive use of the IAP. The first was delivered to a group of 40 policymakers from the Thai government in July 2019.
The Industrial Analytics Platform (IAP) can be accessed free of charge here.
Socially Responsible, Low-Carbon Capitalism Can Ensure 'Job-Full' Recovery From COVID-19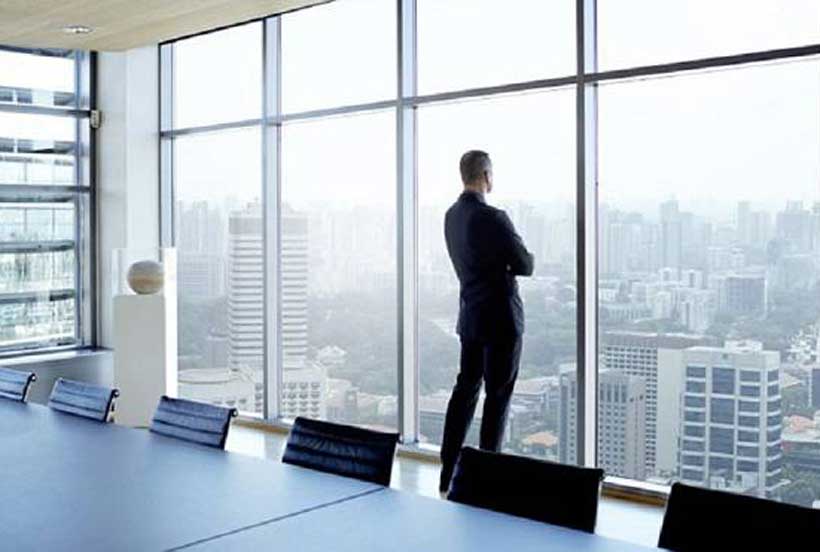 COVID-19 has caused a jobs crisis but, if we are to recover from the pandemic, two more fundamental crises need tackling: climate change and the nature of capitalism itself. This was the view of leaders taking part in the World Economic Forum's Jobs Reset Summit, which opened today.
"The low-carbon revolution will be a booming space for jobs," said Alan Jope, Chief Executive Officer, Unilever, United Kingdom. Jope said he hopes the recovery from the pandemic will prove a turning point in the battle with climate change, because a greener business can drive both revenues and job creation.
According to the European Union, investments in renewable energy could create three times as many jobs as investing in fossil fuels. "One of the most dangerous mindsets in the world," said Jope, "is to set up a false dichotomy between sustainability and economic growth." Unilever has saved 800 million euros in sustainable sourcing, while attracting more customers through low-carbon products. A business that is trying to be responsible is a magnet for talent, he said, adding: "We see purpose as a pathway to better profits."
Environmental and social pressures have exposed fault lines in the structure of global capitalism, which tends to perpetuate inequalities, said Ray Dalio, Founder, Co-Chairman and Co-Chief Investment Officer, Bridgewater Associates – one of the US's leading hedge funds. "The profit-pursuing system won't change educational disparity, for example, because profit is a self-reinforcing system," he said, adding: "Capitalism by its nature tends to create greater wealth gaps." Dalio pointed out that the wealthiest 40% of US citizens spend five times more money educating their children than the bottom 60%, accelerating inequalities in wealth and job opportunities. "There needs to be a coordinated effort to restructure how the machine works," he said. Jope agreed the world needs to shift to a more "evolved model of capitalism" to create a job-full recovery. "We must change the measures of success," he said, criticizing the preoccupation with measuring only GDP and profit.
Over half the global workforce will need to reskill in the future of work, according to the World Economic Forum. Businesses, civil society and governments all have to cooperate in reskilling their people, said Rania A. Al-Mashat, Minister of International Cooperation of Egypt. This is easier in countries such as Egypt, as its largely young population is tech-savvy. However, as well as reskilling people, governments must invest in the digital infrastructure needed to enable the new generation of technology entrepreneurs to thrive. The minister emphasized the need for building inclusive societies, pointing out that Egypt was the first country in Africa and the Middle East to launch the Forum's Closing the Gender Gap Accelerator project, launched a year ago.
Governments have an increasingly prominent role in directing financial flows, as the world emerges from the pandemic. The rate at which governments are borrowing and central banks are printing money means that decisions on where money and credit flow are becoming increasingly political, said Dalio. Decisions on state stimulus packages, for example, will have a major impact on job creation. Dalio also hailed ESG (environmental, social and governance) investing as a "very powerful force now." He does not have high confidence in shareholders putting social good above financial gain, he said, "but with ESG investing and with governments redirecting funds in a totally different way, it'll happen."
ILO and IOM sign agreement to strengthen collaboration on migration governance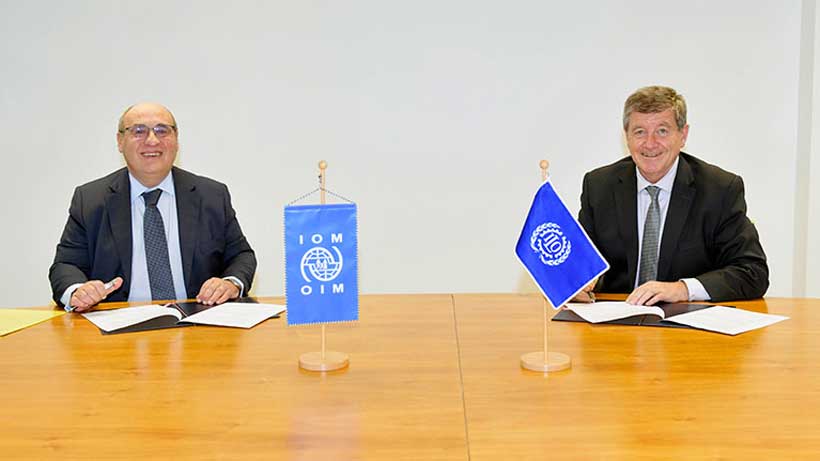 The International Labour Organization (ILO) and the International Organization for Migration (IOM) have signed an Agreement to create a framework for cooperation and collaboration to enhance the benefits of migration for all.

The framework includes joint support for improved migration governance, capacity building and policy coherence at national, regional and global levels. Other areas of work may also be developed.

The Agreement was signed by Guy Ryder, ILO Director-General, and António Vitorino, the IOM Director-General, on Friday 23 October, at the ILO Headquarters in Geneva.

Speaking after the signing ceremony, Ryder said: "This Agreement seals an important alliance between our two organizations. Together, we will be stronger and more effective in both fulfilling our individual mandates and in collaborating on areas that are crucial for reshaping the world of work so that it is more inclusive, equitable and sustainable."

"The COVID-19 pandemic is having a brutal impact on economies and societies. Vulnerable groups, particularly migrant workers and their families, are being disproportionately hit. There could be no better time to reinforce our partnership and combine our strengths, so that we can help countries and our constituents build back for a better future."

Vitorino said: "The agreement that we are signing today will help us further solidify our collaboration at the time when joint solutions are so much needed, with a pandemic that is hitting the most vulnerable the hardest. As we move towards post-pandemic recovery, we fully embrace the call to build a better world together, tapping into the added value of each partner. With ILO, we have much to co-create and we look forward to future cooperation within the broader UN family, with our partner governments, private sector and civil society."

The new ILO-IOM Agreement builds on the agencies' comparative advantages, expertise, and respective constituencies. By encouraging joint initiatives, the Agreement aims to strengthen international migration governance and boost cooperation, capacity building and joint advocacy to promote migrants' rights and decent work opportunities.

By encouraging social dialogue, it will allow workers' and employers' organizations – who sit equally with governments in the ILO's tripartite membership structure – to contribute to policy discussions.

A workplan will be developed in the next six months to push forward the collaboration at global, regional and country levels and, more importantly, facilitate the implementation of the Agreement in the field, where both agencies are working directly with affected populations.

It will seek to enhance the agencies joint contribution to their member states, UN country teams, and societies to achieve the goals of the 2030 Sustainable Development Agenda .

The Agreement will also allow the ILO and IOM to strengthen support for their respective constituencies in implementing the Global Compact for Safe, Orderly, and Regular Migration (GCM), and contribute to other global and regional migration policy fora and debates.
World Bank, BRAC Join Hands to Improve Road Safety in Bangladesh
The World Bank and BRAC signed a Memorandum of Understanding to collaborate to improve road safety in Bangladesh, and at an online event today, the Honorable Minister of Road Transport and Bridges, Mr. Obaidul Quader inaugurated the program under this partnership.
The event titled 'Road Safety Collaboration: Reducing road fatalities 50% by 2030' also launched a Road Safety Awareness Campaign along the 48 KM Jessore-Jhenaidah corridor as part of the partnership. The campaign will complement the World Bank supported WeCARE project, which was approved in June 2020 and aims to upgrade the existing two-lane highway, Bhomra-Satkhira-Navaron, and Jahore-Jhenaidah to a safer four-lane highway.
BRAC and the World Bank will partner together to promote safety for women in public transport systems and conduct training and skills building for drivers, including women drivers. BRAC's driving school's initiative 'women behind the wheels' trained so far about 214 women as professional drivers.
Globally, about 1.35 million people die every year in road accidents. In Bangladesh, road crashes are the fourth leading cause of death of children aged between 5 and 14, and 67 percent of victims are within the 15-49 age group.
In the event, the Honorable Minister of Road Transport and Bridges, Mr. Obaidul Quader praised the joined initiative by the World Bank and BRAC and said, "Under the leadership of Honorable Prime Minister H. E. Sheikh Hasina, Bangladesh has taken actions to achieve the Sustainable Development Goal of cutting the number of road traffic fatalities by half within the next decade. With more awareness and safer behaviors by road users, training of drivers, and better roads, Bangladesh is taking a comprehensive approach for ensuring road safety."
He also assured that his ministry will provide full support regarding the training and employment of female drivers.
"Road safety has become an economic and development priority for any country," said Dandan Chen, Acting Country Director for Bangladesh and Bhutan. "We are proud to be part of the government's commitment to better road safety through a National Road Safety Program. Our partnership with BRAC will reinforce the support to the program for improving road safety in both rural and urban areas in Bangladesh."
The collaboration will support exchange of knowledge and raise awareness among stakeholders to reduce fatalities and injuries from road accidents. This will help the country adopt interventions based on the Safe-System Approach, including safe roads and safe behaviors, as recommended globally.
Since 2011, under BRAC's community road safety awareness program, over 1.2 million people have received training on the safe use of roads. In addition, 5,451 schoolteachers and 498,000 school children have received special awareness training on road safety.
"I believe this joint initiative between BRAC and the World Bank will be a big step forward to take the road safety system in the project area to a new level. With the support of the government of Bangladesh and the World Bank, we aspire to take BRAC's community led road safety model across Bangladesh," saidAsif Saleh, Executive Director of BRAC. "The government, development partners, non-government organizations and most importantly the citizens need to work together like this in finding more comprehensive long term systemic solutions to achieve the Sustainable Development Goal of reducing traffic fatalities by 50 per cent."
Ahmed Najmul Hussain, Director, BRAC Road Safety Programme, said, "I believe that undertaking more such community-driven awareness initiatives for the other highways of the country such as the one to be implemented under this MoU along the Jessore-Jhenaidah highway will substantially help reduce the number of road crashes."