Decade of the Battery: Sustainable Batteries Represent the Best Prospect for Meeting Paris Climate Goals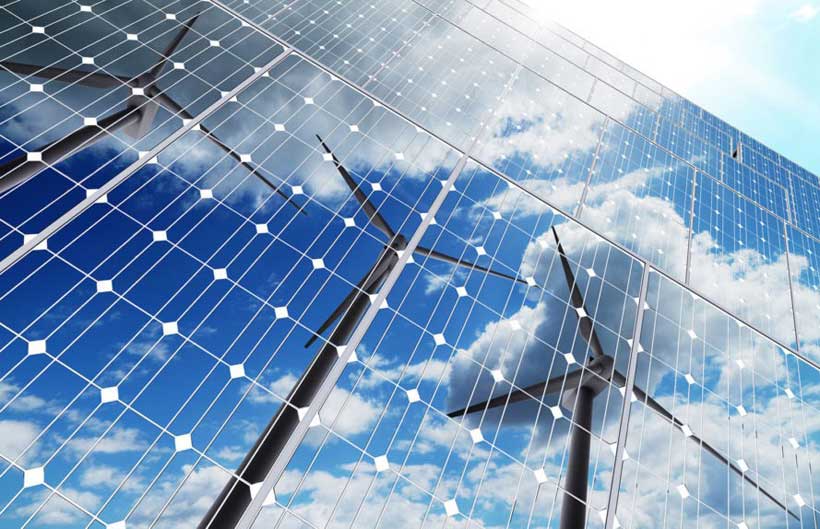 Advances in the production, use and reuse of batteries mean that the technology could become the most significant intervention to keep global warming within the limits set by the Paris Agreement on climate change between now and 2030, according to a report published today.
The report, which was commissioned by the Global Battery Alliance, a public-private partnership led by the World Economic Forum, says that, with a concerted push to put the right conditions in place, batteries could enable a 30% reduction in carbon emissions in both the transport and power sectors. These two sectors alone collectively account for 40% of all greenhouse gas emissions today.
Such a reduction in emissions would help keep the world within its 2°C Paris Agreement goal, the report finds. It requires immediate action along the battery value chain alongside investments in other technologies such as hydrogen and in other industries. This would also contribute to achieving the more ambitious 1.5° goal of the Paris Agreement's, the report concludes.
In addition to examining the role batteries could play in helping to tackle climate change, the report finds that wider economic and societal benefits could also be accrued from systemically investing in the entire battery value chain from mining to reuse or recycling. In terms of employment, 10 million high-quality jobs would be created. More than half of these would be in emerging economies. Additionally, 600 million people would be provided with electricity for the first time. This would close the world's existing energy access gap by 70%.
"Reducing the world's carbon footprint is the defining challenge of the 21st century. For the next 10 years, modern batteries that are powering the 4th industrial revolution represent the greatest prospect for reducing atmospheric pollution from many of our most energy intensive economic activities," said Dominic Waughray, Head of the Platform for Global Public Goods and Managing Director at the World Economic Forum.
Scaling up responsibly
Achieving the scale to make these goals achievable requires considerable change, the report finds. Firstly, today's global battery value chain would have to expand 19 times the size it is today. This would require $550 billion of cumulative investments along the entirety of the value chain over the next 10 years, along with a set of targeted interventions. These could for example increase the productivity with which batteries are used, lower effective battery costs and cut greenhouse gas emissions along the battery value chain by close to 50% putting it on track to achieving net-zero emissions in 2050.
"We need to develop a sustainable, circular and low carbon value chain for batteries to contribute to the implementation of the 2015 Paris Climate Agreement and to reach the UN Sustainable Development Goals. But this task can only be achieved by effective cooperation between businesses, international organizations, governments and civil society," said Martin Brudermüller, Chairman of the Board of Executive Directors of BASF and Co-Chair of the Global Battery Alliance.
Secondly, it would necessitate a huge expansion in mining: annual extraction of minerals by 2030 would weigh more than 300 Great Pyramids of Giza. Some 120 additional battery state-of-the-art factories would also need to be operational to meet required demand.
Most importantly, a structural shift would be required to make batteries sustainable from an environmental and human perspective. This includes making sure the entire value chain is "circular", whereby batteries are reused, repurposed or recycled at the end of their life cycle or simply used more efficiently. For example, integrating battery-powered vehicles into the electricity grid at scale could cover 65% of demand for stationary battery storage and enable a higher renewable energy share in power grids globally, the report finds. Moreover, in 2030 recycling could provide 13% of global demand for cobalt, 5% of nickel and 9% of lithium. These shares are expected to grow as the volume of batteries reaching their end of life surge after 2030.
Furthermore, sustainable business operations must be enabled by boosting the share of renewable energy in the value chain. Finally, a more responsible value chain can be created through better business performance on established sustainability norms backed by traceability systems and effective local interventions to protect human rights, reduce and eliminate child or forced labour and boost local economic value creation. To this end, the Global Battery Alliance will publish and begin implementing in 2019 a roadmap of actions to reduce and eradicate child labour over the coming decade.
Course correction required
The potential for batteries to significantly reduce the world's carbon footprint, create jobs, improve energy access and working conditions for those working in the industry will not be realized if the value chain develops along its current trajectory, the report finds.
While the battery value chain is expected to grow annually by 25% over the next decade, this level of growth will not be sufficient to help meet the Paris Agreement goals. Without focusing on waste and workers, such uncoordinated growth could even place more environmental and societal strain on our world.
To avoid such an outcome, the Global Battery Alliance today calls on all stakeholders to adhere to 10 recommendations aimed at building a circular, sustainable and responsible value chain. The GBA plans to engage all stakeholders to develop an implementation strategy to realize this opportunity.
Analytical support for this report was provided by McKinsey & Company, with additional work carried out on circular economy dimensions by SYSTEMIQ.
What the leaders say
"The vast potential of the global battery sector transcends boundaries across economies, industries and geographies. Harnessed appropriately, it may help meet the 2°C goal of Paris Agreement and create millions of safe jobs but also alleviate poverty and tackle ethical issues in the most vulnerable communities. This opportunity should be seized upon but, as this landmark report highlights, it is only through coordinated, collaborative action that we can achieve our collective global sustainability ambitions," said Benedikt Sobotka, CEO of Eurasian Resources Group and co-chair of the Global Battery Alliance.
"Cost-efficient and sustainable batteries are one major driver to decarbonize road transportation as automakers will launch more than 300 battery electric vehicle models in the next five years. Around 70 bn USD additional value can be created by designing batteries for the full lifecycle and building businesses around vehicle-to-grid, second use, and recycling. The mobility transition requires new industry coalitions including the regulators – and it needs them now," said Bernd Heid, Senior Partner, McKinsey & Company, Inc.
"Next to ensuring that the production of batteries protects local population and environments, jointly developing a circular battery value chain is key to maximize their potential for keeping humanity within planetary boundaries. By designing batteries to be used in multiple applications – for example integrating vehicle batteries in energy grids –, reused for further productivity at end of their first life, and efficiently recycled, we can make the most out of them," said Martin Stuchtey, Co-Founder and Managing Partner, SYSTEMIQ.
"Battery technologies not only contribute to reaching the Paris Agreement,but they are central to achieving a circular economy," said Guy Éthier, Senior Vice-President, Supply Chain Sustainability, Umicore and Co-Chair of the Global Battery Alliance Executive Board.
"The demand for raw materials to fuel the battery revolution often poses risks such as child and forced labour, unsafe working conditions and pollution. It is critical that all stakeholders come together to take collective action. Increased investments to improve living conditions, tackle the root causes of child labour and to strengthen systems in the communities can ensure that global efforts to reduce the world's carbon footprint do not create unintended consequences for the world's most vulnerable populations," said Charlotte Petri Gornitzka, Deputy Executive Director at the United Nations Children's Fund (UNICEF)."
"The widespread implementation of battery storage represents a crucial opportunity to successfully meet the commitments under the Paris Agreement and the United Nations Sustainable Development Goals. Battery storage can help to accelerate the penetration of renewable energy in the energy mix, optimize power systems and energy demand, improve the energy access rate and help decarbonize the transport sector, said Riccardo Puliti, Global Director for Energy and Extractives and Regional Director for Infrastructures in Africa at the World Bank Group; and Co-Chair of the Global Battery Alliance Executive Board.
"Westlessness": Munich Security Report 2020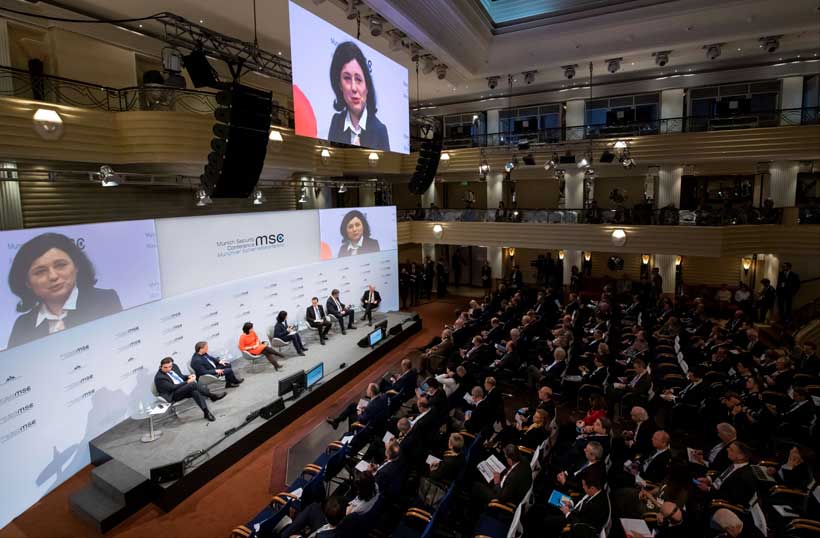 Is the world becoming less Western? Is the West itself becoming less Western, too? What does it mean for the world if the West leaves the stage to others? What could a joint Western strategy for an era of great power competition look like?
The Munich Security Report 2020 sheds light on the phenomenon that it refers to as "Westlessness" – a widespread feeling of uneasiness and restlessness in the face of increasing uncertainty about the enduring purpose of the West. A multitude of security challenges seem to have become inseparable from what some describe as the decay of the Western project. What is more, Western societies and governments appear to have lost a common understanding of what it even means to be part of the West. Although perhaps the most important strategic challenge for the transatlantic partners, it appears uncertain whether the West can come up with a joint strategy for a new era of great-power competition.
In this context, the Munich Security Report 2020 provides an overview of major security policy challenges and features insightful data and analyses across selected geographic and thematic spotlights. In addition to its role as a conversation starter for the Munich Security Conference, the report series has also become a go-to resource for security professionals and the interested public around the world. The previous report was downloaded more than 30,000 times and received widespread coverage in German and international media.
The Munich Security Report 2020 provides an overview of major security policy challenges and features insightful data and analyses across selected geographic and thematic spotlights. In addition to its role as a trusted companion and conversation starter for the Munich Security Conference, the report series has also become a go-to resource for security professionals and the interested public around the world. The previous report was downloaded tens of thousands of times and received widespread coverage in German and international media.
The Munich Security Report 2020 analyzes current security policy developments in China, Europe, Russia and the United States, and furthermore examines regional dynamics in the Mediterranean, the Middle East and South Asia. In addition, it provides insights into the issues of space and climate security, as well as into the threats arising from new technologies and increasingly transnational right-wing extremism.
The Munich Security Report features a number of exclusive and unpublished materials. For the preparation of the report, the Munich Security Conference Foundation collaborated with renowned partner institutions, including the Armed Conflict Location & Event Data Project (ACLED), The Brookings Institution, The Chicago Council on Global Affairs, International Crisis Group, The International Institute for Strategic Studies (IISS), Mercator Institute for China Studies (MERICS), McKinsey & Company, Pew Research Center, Stockholm International Peace Research Institute (SIPRI), and the Zentrum für Osteuropa- und international Studien (ZOiS).
Uganda: Expanding Social Protection Programs to Boost Inclusive Growth
Uganda's economy grew by 6.5 percent in FY18/19, maintaining the rebound in economic activity over the last two years, according to the latest edition of the Uganda Economic Update released by the World Bank today.
The fourteenth Uganda Economic Update report, "Strengthening Social Protection Investments to Reduce Vulnerability and Promote Inclusive Growth" shows that the economy was boosted by strong consumer spending, and sustained levels of public and private investment. Foreign investors have been particularly interested in the oil and gas, manufacturing and hospitality sectors.
Following the release of new Gross Domestic Product (GDP) estimates in October 2019, the share of the services sector has fallen from 57.7 percent to 46.2 percent, while industry has risen to 29.5 percent from 20.1 percent and agriculture to 24.2 percent from 22.3 percent. There has been a strong jump in manufacturing growth supported by recent expansions in the sector, including investments in new factories.
The outlook is favourable with the economy expected to grow at 6 percent over the next year. This requires sustaining high levels of investment in energy transmission, road construction and maintenance, industrial parks, and oil production-related infrastructure and services. Such investments also need to be executed effectively. Improving domestic revenue collection and utilizing concessional lending is important to ensure continued debt levels sustainability.
Uganda's economy faces several risks on the macro and micro level. One in five Ugandans still live in extreme poverty and more than a third live on less than $1.90 a day with 70 percent still depending primarily on agriculture for their livelihood. This exposes them to risks of weather-related and other shocks.
Furthermore, with the expected population growth over the next 10 years, it is now estimated that average annual GDP growth rates will need to exceed 8 percent for Uganda to have a chance of reaching lower middle-income status by 2030. So, policy makers need to consider innovative ways for Uganda to reach its development goals.
Evidence shows that social protection programs can provide an answer to some of these challenges. Expanding social protection could have positive impact on growth and would provide social safety nets to reduce vulnerability to shocks, build equity, and maintain high labour productivity.
"Two out of three people who get out of poverty fall back in – that is about 1.4 people in the last household survey conducted in 2016. We need to consider the importance of investing in people, building their human capital, and providing them with the tools and assets to manage shocks and reduce their vulnerability," said Tony Thompson, Country Manager, World Bank.
Despite the potential that social protection initiatives offer, the Senior Citizens Grant (SCG) and the Northern Uganda Social Action Fund (NUSAF) – the two main social protection programs reach only 3 percent of the population compared to 6 percent in Kenya. The Government of Uganda spent 0.14 percent of GDP (FY17/18) on the two programs, less than Kenya and Rwanda at 0.4 percent and 0.3 percent of GDP, respectively.
The coverage and spending on these types of initiatives in Uganda is not optimal, based on regional and global comparisons. There is therefore a strong case to be made to expand these programs, and to consider how to reach different vulnerable groups. Simulations show, for example, that programs covering the poorest 50 percent of households with infants under 2, would cost an estimated 0.23 percent of GDP, whereas similar programs covering the poorest 50 percent of all households with children under 5 would cost 0.50 percent of GDP.
The Update makes several recommendations, including the need to expand direct income support investments in human capital and to help mitigate shocks and scale up existing disaster risk financing pilot programs to better prepare for climate-related shocks, such as drought, and mitigate other shocks.
Given that there are competing fiscal demands on government resources, there is need to prioritize social protection expansion. One way of doing this, as recommended in the Update, is to focus on the poor and vulnerable in the neediest geographical areas, with various options outlined in the report to guide expansion to these areas, based on levels of vulnerability and human capital.
Ireland: Prepare now for rising fiscal pressures, external risks
Ireland needs to prepare itself to meet rising pressures on public finances from an ageing population and significant external risks such as new EU-UK trade barriers post Brexit. Another important development could be future changes to the international tax rules, according to a new OECD report.
The latest OECD Economic Survey of Ireland projects Irish GDP growth at 6.2% in 2019, then at still solid rates of 3.6% in 2020 and 3.3% in 2021. Yet the risks to these forecasts are significant and Ireland's high public debt and fragilities in the banking system could exacerbate any economic shock. The coming years will also be marked by rising health and pension costs, as the population ages, and a possible end to several years of tax windfalls.
The Survey recommends taking concrete steps to improve public spending efficiency and find new sources of revenue. It is also vital to maintain Ireland's attractiveness as an investment hub for multinationals, for example through addressing skills shortages in the workforce, lowering barriers to competition such as complex licensing procedures, and ensuring good transport infrastructure and affordable housing in Dublin. Improving skills and the use of new technologies could also help to narrow the productivity gap between Irish and foreign firms.
"Ireland's open economy has helped it emerge stronger from the crisis, yet the country is very exposed to external factors. Fiscal prudence will be vital with health and pension costs set to rise just as the economy faces disruption from Brexit and a potential drop in corporate tax receipts," said OECD Chief Economist Laurence Boone. "This is a crucial time for Ireland and the focus for the incoming government should be to keep the economy on a solid track."
Ireland has enjoyed windfall tax receipts as an investment hub for multinationals, but a planned overhaul of global tax rules is expected to lower related tax receipts by changing how and where corporate tax is paid. In recent years, Ireland has partly used one-off tax receipts to fund cost overruns in health and welfare. Future windfalls should go towards paying off debt or into the country's strategic 'rainy day' investment fund, and cost overruns should be reined in through better budget planning.
Health spending per person is already high in Ireland. Ageing will push it higher, while reducing revenues from labour taxes. Simulations suggest that public health and pension costs could rise by 1.5% of GDP annually by 2030 and by 6.5% of GDP by 2060. Basic pension benefits have risen much faster than inflation in recent years; indexing future increases to consumer prices would produce budgetary savings.
New revenue sources could focus on property and consumption taxes, which are less distortive for economic activity than income tax. Property values should be regularly reassessed for calculating local property taxes – today's are based on 2013 values – and VAT should be streamlined from five rates to three. Low-income households should be cushioned from any adverse impacts. Separately, efforts to increase housing supply should continue as a way to curb soaring property prices.
Ireland stands particularly exposed to Brexit risks. The United Kingdom is an important trading partner, particularly in agriculture and food, and a vital land bridge for the majority of Irish exports that are bound for Europe. Exports of machinery, equipment, chemicals and tourism to the UK have stagnated or fallen since the 2016 UK referendum on EU membership, and any re-imposition of customs and border controls would hurt flows of goods to EU destinations.
Such risks make it even more important that Ireland reap as much benefit as it can from the digital economy. Irish businesses have tended to embrace new technologies well, the special digital chapter shows, but the impact on firm-level productivity growth has been modest.