Humanitarian Investing to Provide Impact Financing to Address Crises
The World Economic Forum, in partnership with the co-chairs of the Humanitarian Investing Initiative, the International Committee of the Red Cross (ICRC) and the World Bank Group, announces today the release of a new white paper entitled, Humanitarian Investing – Mobilizing Capital to Overcome Fragility.
The paper outlines the role and initial landscape of humanitarian investing, which provides financing to address crises and fragility while seeking a return on that investment. By harnessing the growing pool of investment capital looking for a double bottom line, humanitarian investing also focuses on situations of conflict and fragility that are causing increasing flows of migrants and refugees.
There is a clear need to rethink humanitarian assistance. About 2 billion people live in countries that are affected by fragility, conflict and violence and, according to OECD predictions, by 2030, more than 80% of the world's poorest people will live in such conditions. Climate change could bring internal displacement figures to 140 million by 2050, according to the United Nations Office for the Coordination of Humanitarian Affairs.
While the number of internationally led responses to crises doubled between 2005 and 2017, the current environment faces increasing pressures and there is a lack of investment opportunities for investors who are looking to drive impact.
At the same time, there has been increased focus among investors seeking more purpose-oriented investment options and an emerging opportunity to bring together a new mix of partners to design long-term solutions.
Humanitarian investing acts as a market to match impact-driven investment capital to opportunities that enhance resilience, mitigate crises or promote stability and recovery. The paper explores how this inclusive, sustainable financing model complements traditional humanitarian assistance, leverages development financing instruments and broadens the potential to use investment opportunities to tackle long-term challenges.
"We are challenging humanitarian and development communities, as well as investors and business leaders, to rethink their role in providing support and financial assistance to those most affected by fragility and crises," said Borge Brende, President, World Economic Forum. "Humanitarian investing can unlock new capital and identify investable opportunities to support vulnerable communities."
Humanitarian investing applies capital to investable opportunities that:
Directly impact and empower people exposed to fragility, conflict and violence and the ecosystems around them
Address the needs of the fragility-crisis cycle, from resilience to response to recovery
Are structured to take advantage of differences in mandates, return objectives, risk tolerances and investment horizons
Bring together public and private partners, expertise and capabilities
Create collaboration guided by humanitarian principles of neutrality, independence and impartiality
Help to transform the efficiency of the humanitarian system
Measure and report on human impacts and financial performance
Humanitarian investing helps those most affected by fragile situations and crises by responding to their needs, ensuring their dignity and agency, addressing inefficiencies in aid and aid delivery systems, overcoming restrictions on the nature of aid given, and advocating for high-need communities.
"We must build on the current momentum toward addressing fragility, protracted crises and forced displacement and develop new financial tools for people," said Peter Maurer, President, International Committee of the Red Cross. "I see a real opportunity to bring development, humanitarians, investors and business communities together to build inclusive, sustainable markets and harness capital to deliver impact, and help those in greatest need."
In the months ahead, the initiative plans to develop a collaboration platform, to continue working with key stakeholders to promote organizational readiness, and to form dedicated industry and regional tracks that will engage stakeholders to co-develop investable opportunities as proofs of concept that will enable future deal pipelines.
The Humanitarian Investing Initiative brings together key humanitarian and development actors and representatives from the investor and corporate communities. The members of the initiative are the International Committee of the Red Cross, World Economic Forum; World Bank; World Food Programme; United Nations High Commissioner for Refugees; Capricorn Investment Group; IFC; Gulf International Bank; Novo Nordisk Foundation; Impact Advisory and Finance; Credit Suisse; US Agency for International Development; United Nations Office for the Coordination of Humanitarian Affairs; Humanitarian Aid and Civil Protection, European Commission; the Conduit; and IKEA Foundation.
The Sustainable Development Impact Summit takes place 23-24 September in New York. This year's meeting will convene more than 800 regional and global leaders from government, business, civil society and academia. The meeting will explore four themes: transforming markets; accelerating climate action; financing sustainable development; and mobilizing action for inclusive societies.
Corporate Boards are Critical Starting Points for Implementing Stakeholder Capitalism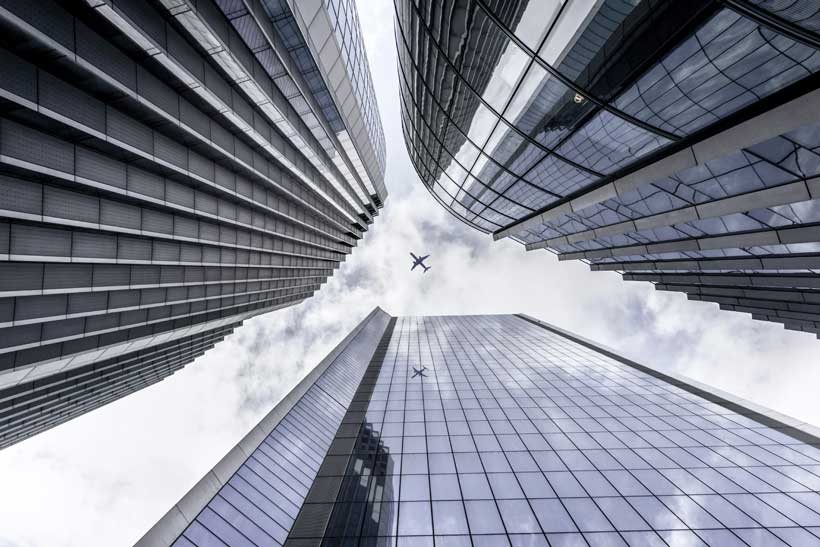 COVID-19 has led to global and systemic economic, social and environmental disruption, and an increasing number of companies are recognizing the need for pragmatic approaches to implement the principles of stakeholder capitalism.
A new white paper, The Future of the Corporation: Moving from Balance Sheet to Value Sheet, provides analysis about the important role boardrooms and corporate governance play in addressing the environmental, social and governance (ESG) challenges their companies face. Focusing on practical tools for corporate leaders, the white paper, produced in collaboration with Baker McKenzie, provides a set of actions and stakeholder governance considerations boardrooms can take to reshape their company's purpose and practices.
This includes leadership-level actions, such as aligning company purpose and incentives with transparent goals and KPIs, increasing board diversity and adopting the common stakeholder capitalism metrics to measure and manage global risks and opportunities related to business, society and the planet.
"Business leaders are increasingly implementing business models that create value based on stakeholder needs," said Klaus Schwab, Founder and Executive Chairman, World Economic Forum. "While there's increasing momentum towards stakeholder capitalism, many businesses are also looking for practical solutions to help them fully understand and address the concerns of all their stakeholders. The Forum is committed to providing measurement and governance tools that will help these leaders succeed, thereby advancing stakeholder capitalism globally."
Effectively aligning a company's practices with its purpose is another key role boardrooms must play when integrating stakeholder interests into their business models. Setting clear metrics for management, which align with company purpose is an important step for boards.
Ørsted, a company who successfully transformed its business from fossil fuels to renewable energy, is a clear example of how effective governance is critical to company-wide transformation For example, in its transition to being a sustainable business, Ørsted made it a board-level priority to ensure its transformation was transparent, the journey was measured with concrete metrics and it was communicated to all relevant stakeholders.
"The pandemic, climate and inequality challenges of the last year were and continue to be unprecedented. Against this backdrop, how can companies drive long-term value creation and sustainable growth? A good stakeholder governance framework will help companies mitigate risk, build resilience and enjoy sustainable value creation and long-term success; at the heart of good stakeholder governance is clearly understanding who key stakeholders are, engaging with them and bringing their voice into decision-making," said Beatriz Araujo, Head of Corporate Governance, Baker McKenzie. She added: "There is no 'one-size-fits-all' approach; each company must embark on its own stakeholder governance journey and we have suggested some of the steps companies should consider taking on such a journey."
In addition to the examples above, the white paper provides a stakeholder governance framework centred around four key areas of four key areas of leadership focus. These are:
1) Purpose
Purpose is returning centre stage as an enabler for long-term sustainable value creation for corporate success.
Boards should ensure their companies have a clear and well understood purpose, informed by their key stakeholders' expectations, and regularly use this purpose as a guide in their strategic decision-making.
2) Strategy
Corporate leaders should ensure their company's strategy is robust and designed to deliver the company's purpose.
This strategy needs to be flexible to take account of changing stakeholder considerations. Periodic ESG risk and opportunity assessments are a tool that leaders can use to ensure they are pursuing an appropriate strategy in light of changing externalities and stakeholder feedback.
3) Culture/Values
A company's culture and values are important in ensuring decisions and daily business practices appropriately reflect their stated purpose.
4) Governance
Effective governance, which regularly addresses stakeholder input, is critical for running a sustainable, resilient business.
Board composition, diversity and inclusion are important factors in ensuring boardrooms are equipped with the skills needed adequately understand and consider the needs of their stakeholders.
Along with input from the Forum's Community of Chairpersons, the whitepaper is based on interviews with senior leaders at bp, the Cambridge University Institute for Sustainability Leadership, Fidelity International and Ørsted.
Guterres warns against self-defeating 'vaccinationalism'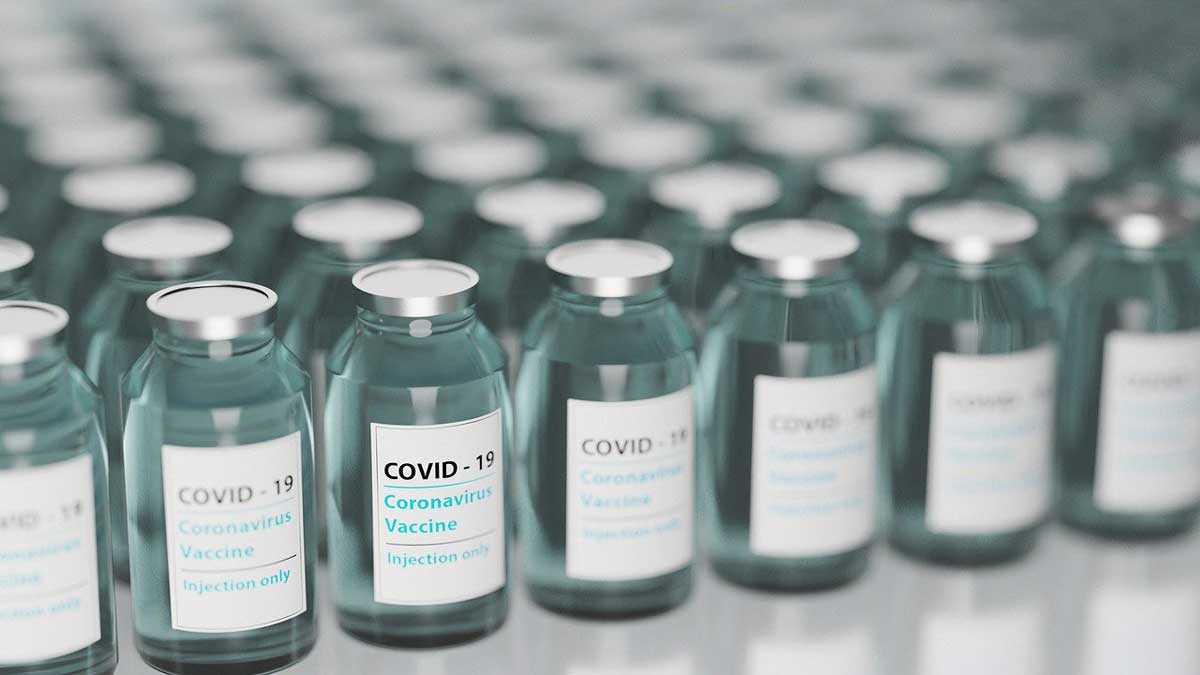 With more than two million lives now lost worlwide to COVID-19, the UN Secretary-General appealed on Friday for countries to work together and help each other to end the pandemic and save lives. In a video statement, Secretary-General António Guterres noted that the absence of a global coordinated effort has worsened the pandemic's deadly impact.
"Behind this staggering number are names and faces: the smile now only a memory, the seat forever empty at the dinner table, the room that echoes with the silence of a loved one", Mr. Guterres said.
Solidarity, to save more souls
"In the memory of those two million souls, the world must act with far greater solidarity," he added.
Since its discovery at the end of December 2019, COVID-19 has now spread to all corners of the world, with cases in 191 countries and regions. Deaths due to the disease reached the grim milestone of one million only in September.
In addition, the socio-economic impact of the pandemic has been massive, with countless jobs and livelihoods lost globally, and millions pushed into poverty and hunger.
A 'vaccine vacuum'
Mr. Guterres went on to note that though safe and effective COVID-19 vaccines are being rolled out, disparity continue between nations.
"Vaccines are reaching high income countries quickly, while the world's poorest have none at all," he said, adding that "some countries are pursuing side deals, even procuring beyond need."
The UN chief went on to note that while governments have a responsibility to protect their populations, "'vaccinationalism' is self-defeating and will delay a global recovery."
"COVID-19 cannot be beaten one country at a time," he stressed. Mr. Guterres called on countries to commit now to sharing any excess doses of vaccines, to help urgently vaccinate health workers around the world and prevent health systems from collapsing.
He also reiterated the need to ensure full funding for the Access to COVID-19 Tools Accelerator (ACT Accelerator) and its COVAX facility, to make vaccines available and affordable to all.
Proven steps
At the same time, people must remember and practice "simple and proven" steps to keep each other safe: wearing masks, physically distancing, avoiding crowds, and hand hygiene.
"Our world can only get ahead of this virus one way – together. Global solidarity will save lives, protect people and help defeat this vicious virus", added Mr. Guterres.
Pandemic curbs trend towards ever-increasing migration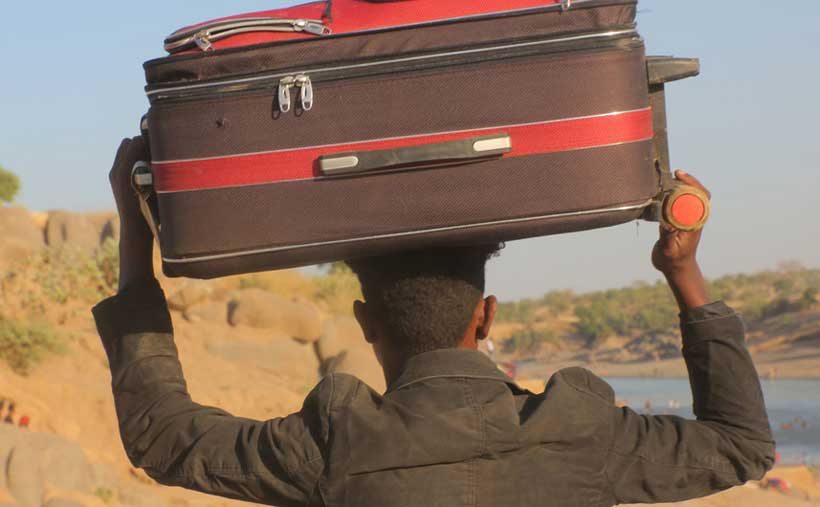 Travel restrictions and other curbs to movement put in place in the light of the COVID-19 pandemic, have put a significant dent in migration figures, but the overall trend shows 100 million more people living outside their countries of origin in 2020, compared to the year 2000, a new UN report revealed on Friday.
'Migration is part of today's world'
International Migration 2020 Highlights, published by the UN Department of Economic and Social Affairs (DESA), shows that the pandemic may have slowed migration flows by around two million people last year, cutting the annual growth expected since mid-2019 by around 27 per cent.
Since the year 2000, however, there has been a major increase in migration. That year some 173 million people lived outside of their countries of origin. Twenty years later, that figure had risen to 281 million.
In a statement, Liu Zhenmin, UN Under-Secretary-General for Economic and Social Affairs, said "The report affirms that migration is a part of today's globalized world and shows how the COVID-19 pandemic has impacted the livelihoods of millions of migrants and their families, and undermined progress in achieving the Sustainable Development Goals."
Less money sent home
The economic crisis that following in the wake of the pandemic has had a major impact on remittances, the money migrants send home to their countries of origin. The World Bank projects that remittances sent back to low- and middle-income countries may see a $78 billion dip, around 14 per cent of the total amount.
This will negatively affect the livelihoods of millions of migrants and their families, especially in those countries with a big diaspora. India, for example, has the largest diaspora in the world: 18 million people born in India live outside the country. Other nations with significant diasporas include Mexico, the Russian Federation (11 million each), China (10 million) and Syria (eight million).
US and Germany top destinations
Unsurprisingly, high income countries are the most coveted destinations for migrants. The US takes the top spot with 51 million migrants hosted in 2020.
Germany hosted the second largest number of migrants worldwide, at around 16 million, followed by Saudi Arabia (13 million), the Russian Federation (12 million) and the United Kingdom (nine million).
Many migrants do not travel far, however. Nearly half of them remain in the region from which they originated. For example, in Europe 70 per cent of migrants come from another European country. Similarly, some 63 per cent of migrants in sub-Saharan Africa come from a country in the same region.
Most refugees in lower income countries
Contrary to some perceptions, the vast majority of refugees, around 80 per cent, are hosted in low- and middle-income countries, and constitute some 12 per cent of all international migrants.
The number of refugees is rising faster than voluntary migration: the number of people forced to leave home due to conflict, crises, persecution, violence or human rights violations has doubled from 17 to 34 million since the beginning of the 21st Century.
In recognition of the need to better manage migration, the General Assembly has adopted several landmark agreements, including the 2030 Agenda for Sustainable Development, the New York Declaration for Refugees and Migrants and the Global Compact for Safe, Orderly and Regular Migration. DESA says that around 60 countries have begun to adopt measures to ensure safe, orderly and regular migration.