Humanitarian Investing to Provide Impact Financing to Address Crises
The World Economic Forum, in partnership with the co-chairs of the Humanitarian Investing Initiative, the International Committee of the Red Cross (ICRC) and the World Bank Group, announces today the release of a new white paper entitled, Humanitarian Investing – Mobilizing Capital to Overcome Fragility.
The paper outlines the role and initial landscape of humanitarian investing, which provides financing to address crises and fragility while seeking a return on that investment. By harnessing the growing pool of investment capital looking for a double bottom line, humanitarian investing also focuses on situations of conflict and fragility that are causing increasing flows of migrants and refugees.
There is a clear need to rethink humanitarian assistance. About 2 billion people live in countries that are affected by fragility, conflict and violence and, according to OECD predictions, by 2030, more than 80% of the world's poorest people will live in such conditions. Climate change could bring internal displacement figures to 140 million by 2050, according to the United Nations Office for the Coordination of Humanitarian Affairs.
While the number of internationally led responses to crises doubled between 2005 and 2017, the current environment faces increasing pressures and there is a lack of investment opportunities for investors who are looking to drive impact.
At the same time, there has been increased focus among investors seeking more purpose-oriented investment options and an emerging opportunity to bring together a new mix of partners to design long-term solutions.
Humanitarian investing acts as a market to match impact-driven investment capital to opportunities that enhance resilience, mitigate crises or promote stability and recovery. The paper explores how this inclusive, sustainable financing model complements traditional humanitarian assistance, leverages development financing instruments and broadens the potential to use investment opportunities to tackle long-term challenges.
"We are challenging humanitarian and development communities, as well as investors and business leaders, to rethink their role in providing support and financial assistance to those most affected by fragility and crises," said Borge Brende, President, World Economic Forum. "Humanitarian investing can unlock new capital and identify investable opportunities to support vulnerable communities."
Humanitarian investing applies capital to investable opportunities that:
Directly impact and empower people exposed to fragility, conflict and violence and the ecosystems around them
Address the needs of the fragility-crisis cycle, from resilience to response to recovery
Are structured to take advantage of differences in mandates, return objectives, risk tolerances and investment horizons
Bring together public and private partners, expertise and capabilities
Create collaboration guided by humanitarian principles of neutrality, independence and impartiality
Help to transform the efficiency of the humanitarian system
Measure and report on human impacts and financial performance
Humanitarian investing helps those most affected by fragile situations and crises by responding to their needs, ensuring their dignity and agency, addressing inefficiencies in aid and aid delivery systems, overcoming restrictions on the nature of aid given, and advocating for high-need communities.
"We must build on the current momentum toward addressing fragility, protracted crises and forced displacement and develop new financial tools for people," said Peter Maurer, President, International Committee of the Red Cross. "I see a real opportunity to bring development, humanitarians, investors and business communities together to build inclusive, sustainable markets and harness capital to deliver impact, and help those in greatest need."
In the months ahead, the initiative plans to develop a collaboration platform, to continue working with key stakeholders to promote organizational readiness, and to form dedicated industry and regional tracks that will engage stakeholders to co-develop investable opportunities as proofs of concept that will enable future deal pipelines.
The Humanitarian Investing Initiative brings together key humanitarian and development actors and representatives from the investor and corporate communities. The members of the initiative are the International Committee of the Red Cross, World Economic Forum; World Bank; World Food Programme; United Nations High Commissioner for Refugees; Capricorn Investment Group; IFC; Gulf International Bank; Novo Nordisk Foundation; Impact Advisory and Finance; Credit Suisse; US Agency for International Development; United Nations Office for the Coordination of Humanitarian Affairs; Humanitarian Aid and Civil Protection, European Commission; the Conduit; and IKEA Foundation.
The Sustainable Development Impact Summit takes place 23-24 September in New York. This year's meeting will convene more than 800 regional and global leaders from government, business, civil society and academia. The meeting will explore four themes: transforming markets; accelerating climate action; financing sustainable development; and mobilizing action for inclusive societies.
Picking the perfect social media channel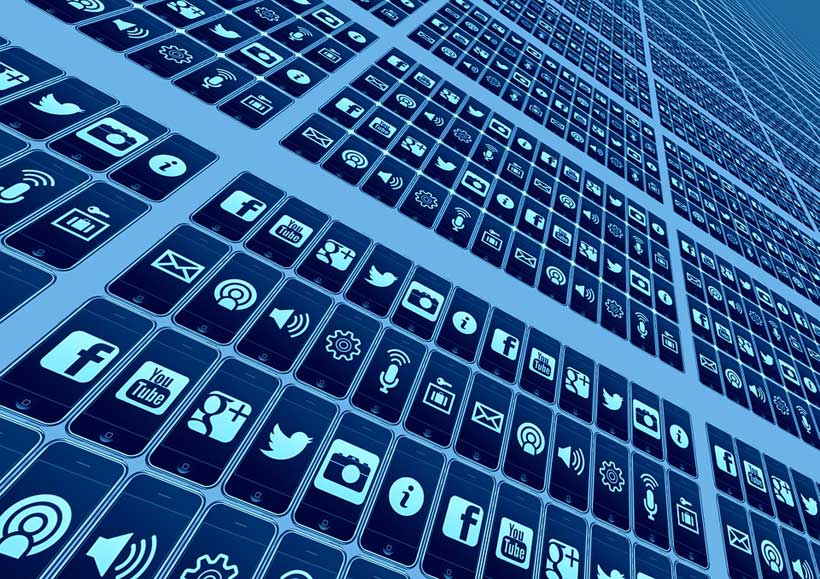 No product or service can be purchased if nobody knows that it exists. This is the function of marketing, which is to create awareness about your brand, engage with followers to promote the value which you offer and receive value in return, via sales. For decades the process of marketing involved a heavy price tag, as advertising via TV, radio and magazine involved a multitude of costs. While some of these mediums are still popular, today with the incredible addition of social media channels, marketing is now the gift that keeps on giving. Traditional methods cannot compete with the ease of use, quick feedback available thanks to the 2-way flow, and their pricing, a fraction of the cost. Each of the platforms currently available opens the door to a stage on which you can entertain clients, old and new, in a friendly and informal manner, which doesn't of course negate the necessity for quality and thoughtful content, regularly. What you do on one can be easily repeated on another, oftentimes with only minor adjustments, so don't feel pressured to select only one. All do have a personality though, so consider these aspects as you determine where to next.
• Your Audience
You need to know where your target audience is, what they are talking about, what they are responding to, and how you will be able to convert them into a customer. You will want to know on which networking platforms these people spend their time. As you brainstorm these vital questions, you will determine a list of your target audiences and then you can set out to find them online. Instagram, for example, has become more than just a way to share your vacation pictures with friends and family. Brands have been using Instagram as a new marketing platform for years now because there's a great potential for growing a business regardless of what demographic you want to target. And using an Instagram growth service like Growthsilo makes things even easier because it allows you to reach a massive audience in no time. With over 1 billion active monthly users of the app, it's worth exploring how you can tap into this audience to grow your business.
In this post, we'll discuss some best practices for utilizing Instagram as an effective tool in your digital marketing strategy. For example: Try adding links to products or services within the captions of posts; use hashtags strategically; utilize geolocation filters; make sure you're posting content
The demographics of each social media platform indicate who they appeal to in the main and this is valuable insight and can inform your choice, however, these stats change quite regularly, as the platforms morph with new offerings. Current info is available online, so tap in when you're ready. That said, almost all the platforms appeal to a full range of demographics, so your efforts on all will not go unrewarded if implemented efficiently.
• Advertising Options
Your business profile on each of the platforms will be a core focus area for your calendar of content which you must be deliberate about developing. Fools rush into random posts, published at any time of the day and on any day of the week. Stats provide evidence on when your post advertising your latest product will have the greatest likelihood of being seen. Ignoring these key insights will mean that your communication will disappear in the user's feed, never to be seen, acknowledged, or acted upon. TikTok, Instagram, and Twitter have each developed an advertising-specific facility on their platform, which is an additional marketing avenue and all will ensure a bigger stage and brighter lights on which to captivate. This additional service is professionally supported by each platform who well understands how attractive and effective this value-add is. The more informal option of engaging on other apt user profiles, including industry influencers, competitors, active followers, is a valuable avenue to include in your campaigns. Likes and comments elsewhere increase your visibility, following, and the bottom line.
• Posting Methods
Publishing on all platforms means that the content you've prepared and placed into a post will be distributed to all your followers. What this content looks like and how it reads will differ from one to another and this will be based on the personality of each platform. TikTok calls you to action with a 15 second to 3-minute short-form video, which is casual, fun, and informative. Instagram encourages visuals, whether a static image or a video, blended with concise copy and hashtags. The latter, also an integral part of Twitter, categorizes your product aptly online, making you significantly more visible. Twitter, originally focused on succinct copy, now also highlights the efficacy of drawing attention via an image. They evoke feelings and oftentimes inspire. They can stop the viewer in their tracks within a split second, which is much harder for copy to do, which requires more of the users time, something which is in limited supply
Essential homework is done, the list of social media channels that will appear on your menu will include Twitter, TikTok, and Instagram. Avoid distracting yourself from that which you are responsible for within the business unless circumstances allow. Otherwise, contract with one of the many digital marketing experts who will hold your hand on this vital journey.
Your brand needs to be on Twitter, here is why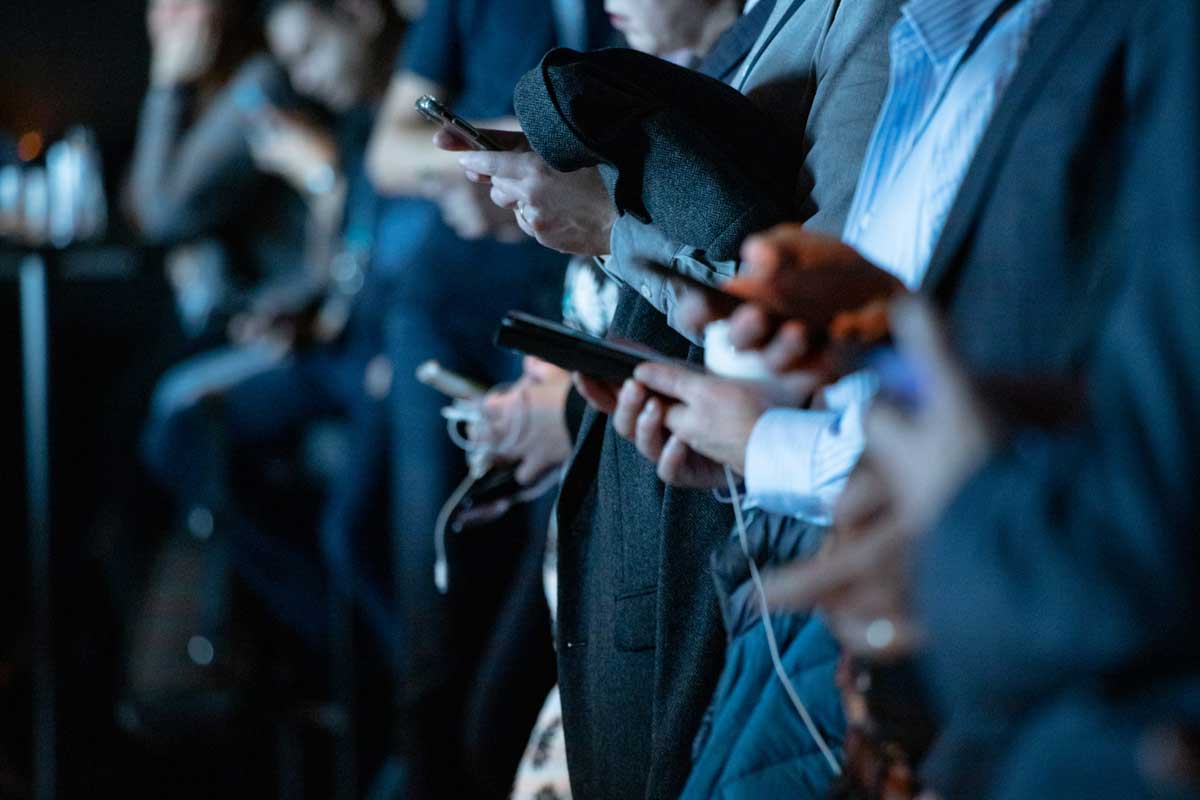 Most of us are familiar with doing business physically through stores, but with the introduction of the internet, there are new ways that businesses can showcase and sell their products or services. One of the most used avenues for that is social media which comes with many alternatives depending on the target market you are looking for. While some cater to specific age groups, others cater to multiple age groups. There's a platform for everyone and more are still coming onto the scene.
Some popular social media platforms include Facebook, Instagram, TikTok, and Twitter. Our focus is on Twitter which is a text-based platform that allows sharing of information in real-time. Many brands are leveraging the power of Twitter to increase their brand awareness that potentially could result in sales. This can only happen by drawing in more followers either by yourself or using growth services. It is very easy to buy real Twitter followers via a growth service like Twesocial, and the choice is dependent on your budget and capacity. Some of the reasons why Twitter should be on your social media platform list will be shared in this article.
Talk to Consumers
Twitter is an interactive platform. Besides sharing content about your brand, you get to interact through their different engagement features such as retweets, likes, and comments. This creates a voice behind your brand that allows users to connect. Users want to associate with brands that sound human which means they speak and respond to their queries. Due to its real-time sharing features, you also get to share as much as you can with users that helps them get to know what your brand is all about and what value it can add to them.
Drive Traffic
There are options in your profile to add different things including a bio, profile picture, and link to your website. If your bio is attractive, customers may be drawn to investigate more through your website which you should include in the profile. This means it will drive traffic toward your site. Additionally, you may add a link in responses to questions asked by users on Twitter that can direct them to sections of your site that answer their questions. This gives your website more visibility and allows users to get much more information than they may be able to find on your Twitter page.
Research Your Sector
Fortunately, Twitter has so many other businesses that may be in your niche. To understand how your niche works, you may consider doing research through Twitter on the competition to help you understand the ins and outs and guide you on what works best both on and off social media. You do not have to learn it all on your own if you can leverage social media. You can learn some marketing tactics like hosting promotions, events, using hashtags, and using videos in your tweets to boost engagement. There is a lot of benefit to using Twitter to research the best ways to market your business and stand out from the competition.
Convenience
You do not need to carry a whole marketing team with you to tweet. Since Twitter is available on mobile devices, you can take it anywhere you go including your trips, and still be able to post and engage with your customers at any time. This means you can respond to customer queries anytime and anywhere. This makes a brand more available to customers which can help it stand out in a time where people want immediate responses to their queries. Additionally, it is also free to join Twitter which makes it very affordable for any business especially those starting.
Conclusion
Twitter is a great platform once you learn how you can use it best to create awareness about your brand. It offers many features that if used right, can push your business to the next level. Since information is regularly changing on the platform, you can constantly update posts to get more engagement depending on your niche. The value you get includes convenience, a research resource, increasing website traffic, and engaging consumers.
If you want an affordable means to get the word out and interact with customers regularly, you should consider Twitter and all its features. Used correctly, the sky's the limit for your business.
Instagram: Why It Is the Best Social Media Platform for Marketing
Were it not for social media platforms, most small business startups might not get out of the starting blocks. Traditional marketing methods bear a hefty price tag, involve quite a bit of human capital, and takes a lot of time and planning. Technology has enabled the birth of an entirely new era of marketing, a true gift to any brand seeking to grow and ensure healthy business outcomes. Not only saving you time and money, marketing via these networking platforms means that you communicate with customers, and crucially, they can instantly provide feedback to you, whether in the form of thanks, offering recommendations, or making inquiries.
Instagram is unequivocally a leader in this field and has been for some time. Over one billion people use Instagram each month, for an average of 30 minutes each day. In addition, 81% of this enormous group research products and services with half of them visiting retail websites. Therefore, it won't surprise you that more than 200 million businesses have opened an Instagram account and if you haven't, here are more reasons why you really should.

• A Large Audience
Instagram is primarily used by millennials but has been growing in popularity among other generations as well. If your target audience falls into these age brackets then you should have no problem utilizing Instagram to gain more followers and increase brand awareness. However, not every business targets millennials, so if you feel like your business could use more Instagram followers, you could use the services of a marketing agency specializing in growth such as Growthoid. It will surely result in getting more customers fast.
It is worth reminding you that on Instagram, you have access to 1 billion people, around the globe. Add to this the opportunity to service customers outside of your hometown, thanks to the extensive shipping industry and the ability to meet with your customer online, it is truly realistic for many brands now, to cast their net much wider than ever before. Now, you are fishing in the ocean and no longer limited to a small local pond. This should be a thrilling realization.
• Visual Marketing
Instagram's service encourages a focus on visuals because they elicit feelings that inspire and motivate. An image can most often be interpreted faster than it would take to read a lengthy piece of copy explaining the same. Increasingly, what you want to share must be done so in consideration of people's busy lives and their limited time. Whether a video or an image or set of images, as a collective, they should adequately represent your set of foundational principles regarding brand uniformity. Regular, diverse, and captivating posts planned via a content calendar will keep the attention of your audience. Stiff business formalities aren't applicable.
• Many Ways to Engage
Engaging will naturally start on your Instagram account, but gold is there for the taking outside of your home base. Follow a broad range of people. Include existing customers, new followers, industry leaders, competitors, influencers. Watch, learn, and essentially, engage on their accounts too. Like posts that resonate with your business, comment where you want to draw attention to your brand and entice readers to your profile. What these people and organizations do and say will very likely inform some of your future decisions.
• Ads
Future customers can be very effectively accessed by creating and placing ads on Instagram. Their methodology is precise and the insights which result are credible and can inform your actions. Promote is one of the related services which allows you to turn one of your posts into an ad, with the tap of a button. For more advanced campaigns, which can be carried across multiple platforms, Ads Manager should be your destination of choice. Here, thoughtful formats have been organized for your use and selection will depend on your objectives, which might include more profile visits, website views, or messages. It is insufficient to merely have an Instagram profile. Sincere marketing goals actioned well will ensure that you make your presence felt, frequently, and positively. Be professional but also transparent, in sharing not only information on what problems your product or service solves but perhaps also some of whom work behind the scenes to support these efforts. Followers will relish celebrating your successes with you and will equally reward your thorough communication efforts with great ideas.