U.S. Fracking Will Continue Its Forward March
The Abqaiq attack in Saudi Arabia by Iran, or one of its proxies is the largest oil and petrochemical disruption in over fifty years. Over 5.7 mb/d was lost, and estimates believe it will take months or weeks to return to full production. The interruption highlights Saudi Aramco's vulnerabilities, and how energy infrastructure can be shut down via military forces or environmental demonstrations that recently occurred in Houston, Texas (U.S.).
The world needs U.S. fracking to continue unabated. No other country has the stability, and proven reserves like the U.S. Russia. Iran, and Saudi Arabia want higher oil prices to balance their budgets. However, the U.S. shale revolution that has upended global oil supplies and geopolitics is the deterrent to energy attacks. American fracking has changed the world, and the U.S. led, liberal order in place for over seventy-five years for the better.
U.S. fracking's forward march will have negative and positive consequences. The geopolitical risk premium and international tensions now affect supplies in a way that we haven't seen since the 1973 OPEC embargo. The International Energy Agency (IEA) perceives oil being tight now (even before Iranian hostilities), but considers a huge surplus is in the offering for 2020. OPEC's ability to stabilize oil prices will be offset by unabated drilling coming from U.S. states such as Texas, North Dakota, Oklahoma, New Mexico, Louisiana, and Pennsylvania. An oil glut could crash prices in 2020 unless war breaks out in the Middle East.
Even before the oil field and infrastructure bombings, the new Saudi oil minister wants to rebuild trust within OPEC, and the Russian relationship from OPEC + take a lower priority. A source told Reuters, "The new minister likes decisions to be unanimous instead of being presented as just Saudi-Russian agreements. He wants a united front." This realignment has caused member OPEC states to seek further compliance in cuts to boost prices. It will be difficult for markets to decide if the minister is hawkish or diplomatic in his bid to protect the Kingdom and prepare for the Saudi Aramco IPO.
An interesting decision came from the Netherlands when the Dutch government announced stopping all exploration and production (E&P) to their massive Groningen field by 2022. Earthquake severity is the reason, and there hasn't been an announcement as to what replaces this large source of energy and electricity.
Will the controversial Nord Stream 2 step in to fill the void since this is Europe's largest onshore gas field? U.S. LNG from fracking will likely displace Russian natural gas. European allies who dismiss America over political differences will need natural gas to heat their countries during brutal, winter months, and power their economies.
Columbia's high court newly upheld a temporary ban on fracking; environmentalists cheer, and the oil industry is upset. According to Argus Media and Ecopetrol data, Columbia's Middle Magdalena Valley basin, "hold between 4 and 7 billion barrels of oil equivalent." U.S. fracking canfill that void. Additional political influence in a volatile region of the world using soft power of fracked fossil fuels is an added bonus for U.S. frackers.
U.S. natural gas production hit a new production record by rising to 9.1 Bcf/d in August. This is an all-time monthly high, and surprisingly the increase despite low prices, squeezing profit margins. IHS Markit issued a report in mid-September stating, "natural gas prices could average below $2/MMBtu in 2020," making it the lower price point since the 1970s."
Whatever natural gas is lost from shutdowns, or trade wars, it doesn't seem to matter to U.S. energy companies. They gain efficiency, and seek new production ways. "Electric fracking" is now the new cause du jour for U.S. shale companies, "which uses natural gas to power fracking operations rather than costly diesel." E-frac, as the technology is called, can reduce the cost of $6-8 million shale well by over $350,000. Oilfield service companies such as Halliburton who have billions tied up in traditional producer technologies will be deeply affected if E-frac is the new norm.
Political issues are the largest variables against U.S. fracking displacing OPEC, Russia, Iran, and China off the world energy stage. British Petroleum is giving in to the deeply flawed flawed Paris Climate Agreement (PCA), and selling oil projects to align with an agreement without enforcement mechanisms. This thinking has led to approximately 45 global financial institutions and banks signing up for "voluntary commitments to lower their emissions profiles in their lending."
Oil majors are also under pressure from white men like renewable tycoon Al Gore, and coal investment billionaire turned California environmentalist Tom Steyer to make unprofitable decisions based upon a low-carbon or carbon-free society. No individual, environmental organization, or government has given the specifics of how this future will be achieved, or how to eliminate the over 6,000 products that come from a barrel of crude oil.
They are betting on a renewable future, which is harder on the environment than fossil fuels or nuclear, and still isn't close to having reliable energy battery storage systems at a scalable level for sale on global markets. Renewable energy to electricity led by solar panels and wind turbines are chaotically intermittent, and they don't work to bring reliable, affordable, scalable, and flexible energy to our planet. Renewables will not save our planet – only natural gas and nuclear have that ability – to power nations and lower emissions simultaneously.
U.S. fracking brings stability and counters Russian geopolitical meddling since the Russians are now aggressively excavating, exporting and using coal to power their military and economy. Basing energy policies, and national security on climate change is dangerous, and upends the global, political order to placate faux-environmentalists whose motives are suspect. Cynicism abounds in the global-warming-consensus movement that seemingly is more about gaining political and economic power instead of saving the climate.
Understanding U.S. fracking movements will be decided as much by environmentalists, as it will geological reports from shale basins. Global economic prosperity is riding on oilfield roughnecks defeating elite, environmentalists, and uninformed global warming advocates. Otherwise China, Russia, Iran, and North Korea are waiting to bring a new order to our budding, prosperous, stable planet.
What would it take to limit the global temperature rise to 1.5 °C?
Authors: Laura Cozzi and Tim Gould*
Every year, the World Energy Outlook scenarios are updated to take into account the latest data and developments in policies, technology, costs and science. The major new scientific element for this year's WEO was without doubt the Special Report on Global Warming of 1.5 °C, which the Intergovernmental Panel on Climate Change (IPCC) published in late 2018.
The IPCC report contains a wealth of new information about the risks of global warming, underlining that many of the physical impacts of climate change escalate in a non-linear fashion in relation to increases in global temperature. In other words, the impacts of 2.0 °C of warming are far worse than those of 1.5 °C.
The energy sector is at the front line of this issue, as it is by far the largest source of the emissions that cause global warming. As a result, this year's WEO explores in detail what a pathway consistent with capping the temperature rise at 1.5 °C would mean for the energy sector. The discussion goes to the heart of energy's dual role in modern civilisation: it's essential to all the comforts of modern life – our homes, workplaces, leisure and our infrastructure – but the way it's largely produced and consumed at the moment damages the environment on which we all depend.
Although the task of tackling climate change is huge, it is relatively simple to define. Global emissions need to peak as soon as possible and then fall rapidly until they hit zero – or, as the Paris Agreement puts it, until there is a "balance between anthropogenic emissions by sources and removals by sinks," a situation sometimes called net-zero.
It's not the only variable that counts, but the year at which global emissions reach net-zero is a critically important indicator for the prospects of stabilising global temperatures. The Paris Agreement specifies that this needs to happen "in the second half of this century." The IPCC's 1.5 °C report underlines that there is a major difference between reaching net-zero in 2100 versus 2050, and attention in many countries is increasingly focused on earlier dates.
After the UN Climate Summit in September, at least 65 jurisdictions, including the European Union, had set or were actively considering long-term net-zero carbon targets, including efforts to reach net-zero in 2050 or sooner. These economies together accounted for 21% of global gross domestic product and nearly 13% of energy-related CO2 emissions in 2018.
The Sustainable Development Scenario
The Sustainable Development Scenario relies on all of these net-zero targets being achieved on schedule and in full. The technology learning and policy momentum that they generate means that they become the leading edge of a much broader worldwide effort, bringing global energy-related CO2 emissions down sharply to less than 10 billion tonnes by 2050, on track for global net-zero by 2070.
There are no single or simple solutions to achieve this result. Rapid energy transitions of the sort envisaged by the Sustainable Development Scenario would require action across all sectors, utilising a wide range of energy technologies and policies. Energy efficiency improvements and massive investment in renewables – led by solar PV – take the lead, but there are also prominent roles in this scenario for carbon capture, utilisation and storage (CCUS), hydrogen, nuclear and others.
Among the range of technology solutions proposed for global emissions, there is one category that is used only very sparingly. These are the so-called negative emissions technologies, which actually remove CO2 from the atmosphere. Examples are bioenergy used in conjunction with CCUS (often called "BECCS") and direct air capture. These technologies may yet play a critical role, but the level at which they are deployed in the Sustainable Development Scenario (0.25 billion tonnes in 2050) is lower than nearly all of the 1.5 °C scenarios assessed by the IPCC.
The Sustainable Development Scenario and the pursuit of 1.5 °C
If emissions were to stay flat, at the net-zero level, from 2070 until the end of the century, then the Sustainable Development Scenario is "likely" (with 66% probability) to limit the rise in the average global temperature to 1.8 °C, which is broadly equivalent to a 50% probability of a stabilisation at 1.65 °C.
If negative emissions technologies of the sort mentioned above could be deployed at scale, then emissions could actually go below zero – meaning that carbon dioxide is being withdrawn from the atmosphere on a net basis. This is a very common feature of the scenarios assessed by the IPCC in its special report: 88 out of the 90 scenarios in the IPCC's report assume some level of net negative emissions.
A level of net negative emissions significantly smaller than that used in most scenarios assessed by the IPCC would give the Sustainable Development Scenario a 50% probability of limiting the rise in global temperatures to 1.5 °C.
It is technically conceivable that the world will reach a point where large quantities of CO2 are absorbed from the atmosphere, but there are uncertainties about what may be possible and about the likely impacts. As we have pointed out in previous WEOs, when designing deep decarbonisation scenarios, there are reasons to limit reliance on early-stage technologies for which future rates of deployment are highly uncertain.
That is why the WEO has always emphasised the importance of early policy action: the pathway followed by the Sustainable Development Scenario relies on an immediate and rapid acceleration in energy transitions.
With the same precautionary reasoning in mind, the WEO-2019 also explores what it would take to achieve a 50% probability of stabilisation at 1.5 °C without net negative emissions.
A 1.5 °C scenario that does not rely on negative emissions technologies implies achieving global net-zero emissions around 2050. This in turn means a reduction in emissions of around 1.3 billion tonnes CO2 every year from 2018 onwards. That amount is roughly equivalent to the emissions from 15% of the world's coal fleet or from 40% of today's global passenger car fleet.
The year by which different economies would need to hit net-zero in such a scenario would vary, but the implication for advanced economies is that they would need to reach this point in the 2040s. The difference, compared with the Sustainable Development Scenario, would be much starker for many developing economies, which would all need to be at net-zero by 2050.
A zero-carbon power system would need to become a reality at least a few years before the entire economy reaches net-zero. This implies moving to a zero-emissions electricity system in the 2030s for advanced economies and around 2040 for developing economies.
Discussing target dates in this context is useful, but the really tough part is working out how to get there. That requires credible plans to actually reduce emissions quickly across the entire economy, pathways that work not just from the perspectives of technical feasibility or cost-efficiency (although these are important) but also take into account the need for social acceptance and buy-in.
The technical solutions in the power sector, at least, are well known, although the scale and speed at which clean energy technologies would need to be deployed – and existing facilities either repurposed, retrofitted with CCUS, or retired – is breath-taking. But any economy-wide net-zero target also needs to find answers quickly for sectors that are much harder to decarbonise, notably buildings, heavy industries like cement and steel, aviation and freight transport. Achieving such an outcome, without compromising the affordability or reliability of energy, represents an extraordinary challenge.
The energy sector is rightly at the heart of the climate debate, but it cannot deliver such a transformation on its own. Change on a massive scale would be necessary across a very broad front. As the IPCC 1.5 °C report says, this type of scenario would require rapid and far-reaching transitions not only in energy, but also in land, urban infrastructure – including transport and buildings – and industrial systems.
In its 2019 edition, the World Energy Outlook once again puts the spotlight on the huge disparity between the kind of transformation that is required and the pathway that the world is on, according to our assessment of today's policy plans and ambitions and the rising energy needs of a growing global population and economy.
As the IEA's Executive Director, Dr Fatih Birol, commented at the WEO launch this week, the world urgently needs to put a laser-like focus on bringing down global emissions.
"This calls for a grand coalition encompassing governments, investors, companies and everyone else who is committed to tackling climate change," Dr Birol said. "Our Sustainable Development Scenario is tailor-made to help guide the members of such a coalition in their efforts to address the massive climate challenge that faces us all."
*Tim Gould, Head of Division for Energy Supply Outlooks and Investment.
World Energy Outlook 2019 highlights deep disparities in the global energy system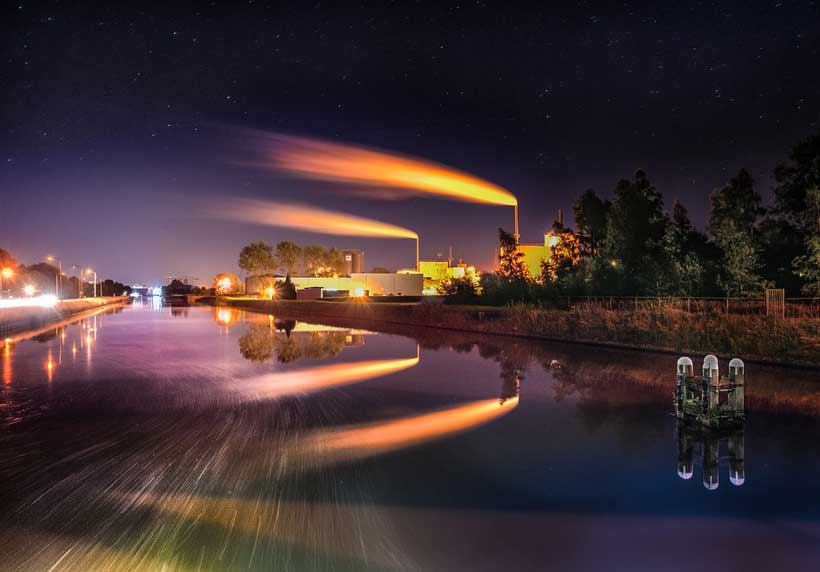 Deep disparities define today's energy world. The dissonance between well-supplied oil markets and growing geopolitical tensions and uncertainties. The gap between the ever-higher amounts of greenhouse gas emissions being produced and the insufficiency of stated policies to curb those emissions in line with international climate targets. The gap between the promise of energy for all and the lack of electricity access for 850 million people around the world.
The World Energy Outlook 2019, the International Energy Agency's flagship publication, explores these widening fractures in detail. It explains the impact of today's decisions on tomorrow's energy systems, and describes a pathway that enables the world to meet climate, energy access and air quality goals while maintaining a strong focus on the reliability and affordability of energy for a growing global population.
As ever, decisions made by governments remain critical for the future of the energy system. This is evident in the divergences between WEO scenarios that map out different routes the world could follow over the coming decades, depending on the policies, investments, technologies and other choices that decision makers pursue today. Together, these scenarios seek to address a fundamental issue – how to get from where we are now to where we want to go.
The path the world is on right now is shown by the Current Policies Scenario, which provides a baseline picture of how global energy systems would evolve if governments make no changes to their existing policies. In this scenario, energy demand rises by 1.3% a year to 2040, resulting in strains across all aspects of energy markets and a continued strong upward march in energy-related emissions.
The Stated Policies Scenario, formerly known as the New Policies Scenario, incorporates today's policy intentions and targets in addition to existing measures. The aim is to hold up a mirror to today's plans and illustrate their consequences. The future outlined in this scenario is still well off track from the aim of a secure and sustainable energy future. It describes a world in 2040 where hundreds of millions of people still go without access to electricity, where pollution-related premature deaths remain around today's elevated levels, and where CO2 emissions would lock in severe impacts from climate change.
The Sustainable Development Scenario indicates what needs to be done differently to fully achieve climate and other energy goals that policy makers around the world have set themselves. Achieving this scenario – a path fully aligned with the Paris Agreement aim of holding the rise in global temperatures to well below 2°C and pursuing efforts to limit it to 1.5°C – requires rapid and widespread changes across all parts of the energy system. Sharp emission cuts are achieved thanks to multiple fuels and technologies providing efficient and cost-effective energy services for all.
"What comes through with crystal clarity in this year's World Energy Outlook is there is no single or simple solution to transforming global energy systems," said Dr Fatih Birol, the IEA's Executive Director. "Many technologies and fuels have a part to play across all sectors of the economy. For this to happen, we need strong leadership from policy makers, as governments hold the clearest responsibility to act and have the greatest scope to shape the future."
In the Stated Policies Scenario, energy demand increases by 1% per year to 2040. Low-carbon sources, led by solar PV, supply more than half of this growth, and natural gas accounts for another third. Oil demand flattens out in the 2030s, and coal use edges lower. Some parts of the energy sector, led by electricity, undergo rapid transformations. Some countries, notably those with "net zero" aspirations, go far in reshaping all aspects of their supply and consumption.
However, the momentum behind clean energy is insufficient to offset the effects of an expanding global economy and growing population. The rise in emissions slows but does not peak before 2040.
Shale output from the United States is set to stay higher for longer than previously projected, reshaping global markets, trade flows and security. In the Stated Policies Scenario, annual US production growth slows from the breakneck pace seen in recent years, but the United States still accounts for 85% of the increase in global oil production to 2030, and for 30% of the increase in gas. By 2025, total US shale output (oil and gas) overtakes total oil and gas production from Russia.
"The shale revolution highlights that rapid change in the energy system is possible when an initial push to develop new technologies is complemented by strong market incentives and large-scale investment," said Dr Birol. "The effects have been striking, with US shale now acting as a strong counterweight to efforts to manage oil markets."
The higher US output pushes down the share of OPEC members and Russia in total oil production, which drops to 47% in 2030, from 55% in the mid-2000s. But whichever pathway the energy system follows, the world is set to rely heavily on oil supply from the Middle East for years to come.
Alongside the immense task of putting emissions on a sustainable trajectory, energy security remains paramount for governments around the globe. Traditional risks have not gone away, and new hazards such as cybersecurity and extreme weather require constant vigilance. Meanwhile, the continued transformation of the electricity sector requires policy makers to move fast to keep pace with technological change and the rising need for the flexible operation of power systems.
"The world urgently needs to put a laser-like focus on bringing down global emissions. This calls for a grand coalition encompassing governments, investors, companies and everyone else who is committed to tackling climate change," said Dr Birol. "Our Sustainable Development Scenario is tailor-made to help guide the members of such a coalition in their efforts to address the massive climate challenge that faces us all."
A sharp pick-up in energy efficiency improvements is the element that does the most to bring the world towards the Sustainable Development Scenario. Right now, efficiency improvements are slowing: the 1.2% rate in 2018 is around half the average seen since 2010 and remains far below the 3% rate that would be needed.
Electricity is one of the few energy sources that sees rising consumption over the next two decades in the Sustainable Development Scenario. Electricity's share of final consumption overtakes that of oil, today's leader, by 2040. Wind and solar PV provide almost all the increase in electricity generation.
Putting electricity systems on a sustainable path will require more than just adding more renewables. The world also needs to focus on the emissions that are "locked in" to existing systems. Over the past 20 years, Asia has accounted for 90% of all coal-fired capacity built worldwide, and these plants potentially have long operational lifetimes ahead of them. This year's WEO considers three options to bring down emissions from the existing global coal fleet: to retrofit plants with carbon capture, utilisation and storage or biomass co-firing equipment; to repurpose them to focus on providing system adequacy and flexibility; or to retire them earlier.
Is OPEC stuck in a cycle of endless cuts?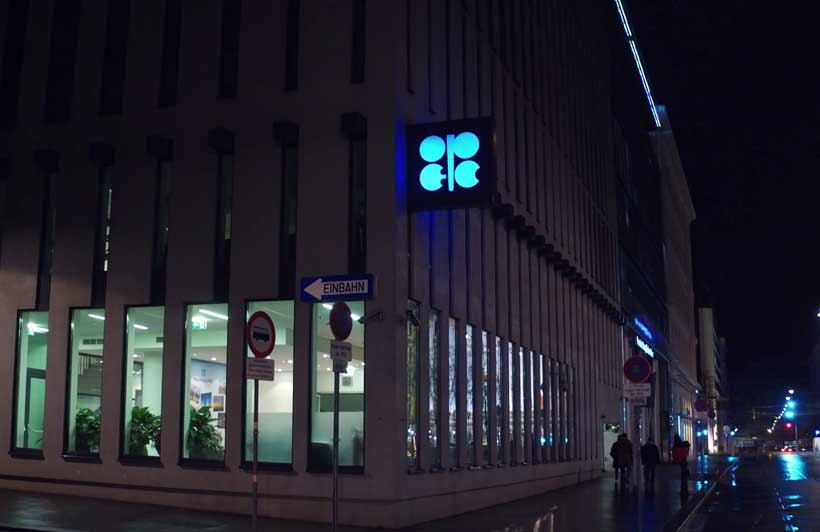 In its latest annual World Oil Outlook (WOO) report, published last week, the Organization of the Petroleum Exporting Countries (OPEC) predicted its oil production and market share to fall in the years to come.
This view of the future says a lot about the cartel's policies in facing the ever-growing U.S. shale which is casting a dismal shadow over the future role which OPEC members are going to be playing in the global oil market.
According to the latest WOO report, OPEC expects its production of crude oil and other liquids to decline to 32.8 million barrels per day (bpd) by 2024 from its current 35 million bpd. This means that the cartel plans to go further with its plans for cutting production even after the current pact is over in 2020.
Considering the significant growth in U.S. shale production over the past few years, and to be exact, since the OPEC decided to cut production in order to relieve the negative impact of U.S. shale's flow on oil prices, it seems that although OPEC efforts have paid off partially but they have also supported the further expansion of shale production by giving them more market share.
How OPEC sees the future of oil market and its own condition in the future, raises the question that for how long is the group going to continue these "cuts"? And is it going to be enough to maintain the significant role which the cartel has had as an influential body in the global oil market?
The report
Before we go through the above-mentioned questions and discuss some possible answers, let's take a look at some of the important information presented in recent WOO.
Two major aspects of the market are import to take into consideration here, first of which is production, and the second is consumption.
In the production part, as we mentioned earlier the organization sees its own production falling about seven percent in the mid-term. While according to the data provided, the cartel expects U.S. shale output to reach 16.9 million bpd in 2024 from the current 12.0 million bpd.
This prediction means that the Middle East-dominated group has accepted defeat against U.S. shale producers and sees no way forward except further contracting to prevent the prices from falling.
In the consumption part on the other hand, once again, OPEC sees demand for its oil diminishing in the mid-term and cites rising climate activism and growing use of alternative fuels as some of the reasons for the reduction in mid-term oil demand. The true reason, however, lies somewhere else.
The producer of one-third of the total global oil expects oil consumption to reach 103.9 million bpd in 2023, down from 104.5 million bpd in last year's report. Longer-term, oil demand, however, is expected to rise to 110.6 million bpd by 2040, although still lower than last year's forecast.
Further cuts
In the past few years, OPEC has been reducing its oil output under a pact with the support of Russia and some other non-OPEC nations to rebalance the oversupplied market.
Many oil experts and analysts have been recently arguing for an extension in the cuts deal, considering the emerging signs of a slowdown in global economic growth under the shadow of the U.S.-China trade war and a subsequent slowdown in oil demand.
Back in October, OPEC Secretary-General Mohammad Barkindo had announced that deeper cuts in the organization's oil supplies were one of the options for OPEC and its allies to consider in their upcoming gathering in December.
It should be noted that Russia and Saudi Arabia as two main poles of the OPEC and non-OPEC alliance (known as OPEC+) have slightly different views about the need for further extension of the pact. Russia sees the current range of prices at about $60 good enough while the kingdom requires higher prices to go through with its ambitious Aramco IPO.
The broken cycle
What OPEC has presented in its latest report suggests that the cartel's policy of controlling production is having an opposite impact. The skyrocketing U.S. shale production levels indicate that OPEC cuts are positively encouraging shale producers to increase their output more and more, and that will not only halt prices from rising but will also reduce OPEC's share of the global market day by day.
In this regard, many analysts believe that OPEC should once again take into account the warnings of the former Saudi Oil Minister Ali al-Naimi, who had previously predicted that "OPEC's production cuts only creates more production opportunity for U.S. shale oil and consequently the organization would be caught up in an endless maze of production cuts.
Final thoughts
With OPEC's report pointing to several production challenges from its competitors, the cartel doesn't seem to be much concerned about the demand side.
According to the report, world crude oil consumption will continue to grow up to 2040, so that by 2024 the demand for crude oil will increase one million barrels a day to reach 104.8 million bpd. The demand growth will then continue at a slower pace, reaching 110.6 million bpd by 2040.
OPEC's share of the mentioned 110.6 million bpd will be 44.1 million bpd, the report says.
So, it seems that OPEC believes it should continue holding its pact with the non-OPEC allies for a few more years when the growth in global oil demand would offset the increase in U.S. shale production and once again rebalance the market.
From our partner Tehran Times