Neither Saudi Arabia nor the United States is rushing to retaliate for a brazen, allegedly Iranian attack that severely damaged two of the kingdom's key oil facilities.
That is not to say that Saudi Arabia and/or the United States will not retaliate in what could prove to be a game changer in the geopolitics of the Middle East.
Yet, reading the tea leaves of various US and Saudi statements lifts the veil on the constituent elements that could change the region's dynamics.
They also shine a spotlight on the pressures on both countries and shifts in the US-Saudi relationship that could have long lasting consequences.
With US Secretary of State Mike Pompeo visiting the kingdom to coordinate what his office described as efforts to combat "Iranian aggression in the region," Saudi Arabia and the United States will be seeking to resolve multiple issues.
These include collecting sufficient evidence to convincingly apportion blame; calibrating a response that would be appropriate but not drag the United States and the Middle East into a war that few want; deciding who takes the lead in any military response and managing the long-term impact of that decision on Saudi-US relations and the US commitment to the region.
A careful reading of Saudi and US responses to the attacks so far suggests subtle differences between the two. They mask fundamental issues that have emerged in the aftermath of the attacks.
For starters, Mr. Pompeo and President Donald J. Trump have explicitly pointed the finger at Iran as being directly responsible, while Saudi Arabia stopped short of blaming the Islamic republic, saying that its preliminary findings show that Iranian weapons were used in the attack. Iran has denied any involvement.
The discrepancy in the initial apportioning of blame raises the question whether Saudi Arabia is seeking to avoid being manoeuvred into a situation in which it would be forced to take the lead in retaliating against the Islamic republic with strikes against targets in Iran rather than Yemen.
Political scientist Austin Carson suggests that Saudi Arabia may have an interest in at least partially playing along with Iranian insistence that it was not responsible. "Allowing Iran's role to remain ambiguous could reduce Saudi leaders' need to appear strong… The Saudis are reportedly unconvinced by shared US intelligence that attempts to link the attacks to Iran's territory. Some experts suggest this may reflect a more cautious approach to escalation," Mr. Carson wrote in The Washington Post.
Saudi Arabia's initial reluctance to unambiguously blame Iran may have a lot to do with Mr. Trump's America First-driven response to the attacks that appeared to contradict the Carter Doctrine proclaimed in 1980 by President Jimmy Carter.
The doctrine, a cornerstone of the Saudi-US relationship, stated that the United States would use military force, if necessary, to defend its national interests in the Gulf.
Mr. Trump's apparent weakening of the United States' commitment to the defense of the kingdom, encapsuled in the doctrine, risks fundamentally altering the relationship, already troubled by Saudi conduct of the more than four-year long war in Yemen and last year's killing of journalist Jamal Khashoggi in the Saudi consulate in Istanbul.
Signalling a break with the Carter doctrine, Mr. Trump was quick to point out that the attacks were on Saudi Arabia, not on the United States, and suggested that it was for the Saudis to respond.
"I haven't promised Saudis that. We have to sit down with the Saudis and work something out. That was an attack on Saudi Arabia, and that wasn't an attack on us. But we would certainly help them," Mr. Trump said without identifying what kind of support the US would be willing to provide.
Despite blustering that the United States was "locked and loaded," Mr. Trump insisted that "we have a lot of options but I'm not looking at options right now."
Mr. Trump's response to a tweet by US Senator Lindsey Graham, a friend of the president who favours a US military strike against Iran, that "the measured response by President @realDonaldTrump…was clearly seen by the Iranian regime as a sign of weakness" was equally telling.
"No Lindsey, it was a sign of strength that some people just don't understand." Mr. Trump said.
Mr. Trump further called into question the nature of the US-Saudi defense relationship by declaring that "If we decide to do something, they'll be very much involved, and that includes payment. And they understand that fully."
The Saudi foreign ministry maintained, with the attacks casting doubt on the Saudi military's ability to defend the kingdom's oil assets and Mr. Trump seemingly putting the onus of a response on Saudi Arabia, that "the kingdom is capable of defending its land and people and responding forcefully to those attacks."
Only indisputable evidence that the drones were launched from Iranian territory would incontrovertibly point the finger at Iran.
So far, the Saudis have stopped short of that while US officials have suggested that the drones were launched either from Iran or by pro-Iranian militias in southern Iraq.
Holding Iran responsible for the actions of a militia, whether in Iraq or Yemen, could prove more tricky given long-standing questions about the degree of control that Iran has over various groups that it supports, and particularly regarding the Houthis.
The argument could turn out to be a slippery slope given that by the same logic, the United States would be responsible for massive human casualties in the Yemen war resulting from Saudi use of American weaponry.
Military retaliation may not be immediate even if the United States and Saudi Arabia can produce convincing evidence that Iran was directly responsible.
"No knee jerk reactions to this – it's very systematic – what happens with patience is it prevents stupid moves," a US official said.
The United States is likely to attempt to first leverage that evidence in meetings on the sidelines of next week's United Nations General Assembly to convince the international community, and particularly the Europeans, to drop opposition to last year's US withdrawal from the international nuclear accord with Iran and the harsh economic sanctions that the Trump administration has since imposed on Iran.
Both the United States and Saudi Arabia will also want to use the opportunity of the UN gathering to try to ensure that the fallout of any military response is limited and does not escalate into a full-fledged war that could change the geopolitical map of the Middle East.
Said foreign policy analyst Steven A. Cook: "How the Trump administration responds will indicate whether U.S. elites still consider energy resources a core national interest and whether the United States truly is on its way out of the Middle East entirely, as so many in the region suspect."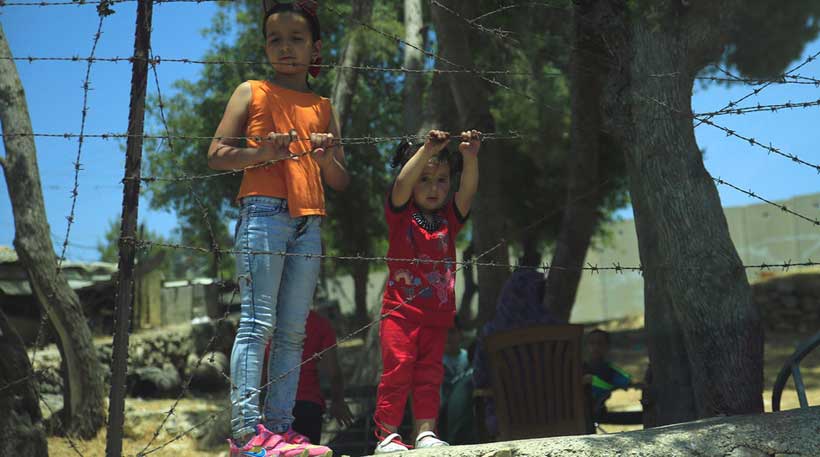 The unconditional United States' political, financial and military support to Israel enabled the latter to occupy the Palestinian territories. The former became involved in Israeli-Palestinian conflict as an arbiter to resolve the issue. But the foreign policy of US has always remained tilt to Israeli interests. From recognizing Israel as sovereign state in 1947 to accepting Jerusalem as capital of Israel has clearly unearthed the biased attitude of US for Israel.
Similarly, Trump also adopted the traditional stance of Washington on Palestine, i.e. outright support for Israel. Trump's policy regarding Israeli-Palestinian conflict was more aggressive but not in contradiction with his predecessors'. For instance, he brought into reality the law passed by US congress in 1995 that recognized Jerusalem as the capital of Israel, shifted US embassy from Tel Aviv to Jerusalem, closed office of Palestine Liberation Organization PLO in Washington DC in Sept 2018 and closed US consulate in East Jerusalem the area under Palestinian control. His bigotry against Palestinians unveiled more distinctly when he announced defunding of United Nations Relief and Works Agency for Palestinian Refugees (UNRWA), the UN agency that provides food, education and healthcare to the refugees. Moreover during his regime in November 2018 the state department of US proclaimed that the construction of Israeli settlements in West Bank does not come under the ambit of violation of international humanitarian laws. Certainly, the belligerent policies in last four years of trump era paved the way for the colonization of Palestine by Israel and helped the latter to put unlawful restrictions on Palestinians making them deprived of all civil liberties and peace.
As per world report-2020by Human Rights Watch HRW, Palestinian citizens are restrained from all basic necessities of life such that, education, basic healthcare, clean water and electricity. The movement of people and goods to and from Gaza strip is also inhibited. According to World Health Organization WHO 34 percent of applications by Palestinians, for medical appointments outside Gaza strip, were not addressed by Israeli army. Moreover, HRW report states that the Israeli government destroyed 504 homes of Palestinians in West Bank during 2019 and facilitated 5995 housing settlements for Israelis. The country is trying at utmost to eradicate indigenous Palestinians from their home land. According to United Nations' Office of Coordination of Humanitarian Affairs UNOCHA, the demolitions of Palestinian homes displaced 642 people in 2019 and 472 in 2018.Moreover, the illicit attacks by Israeli side have killed hundreds of innocent citizens in the same years. According to UNOCHA on November 11, 2020, 71 innocent Palestinian citizens were killed by Israeli forces while 11,453 were lethally injured in a single day. Furthermore, UN secretary general exhorted that Israeli armed forces have infringed the children's rights during the conflict as in 2018, 56 Palestinian children were killed by Israeli armed forces.
While, other international actors criticized the Israeli annexations of the region and declared it as violation of international humanitarian laws, US supported the Israeli escalations in West Bank. The former also stopped aid support through USAID for Gaza strip where eighty percent of population depends upon aid. Such partial attitude of US has put the country outside the international consensus on the issue. Apparently, US pretend its position as arbiter but her policies accredited the colonization of Palestine by Israel.
Thus, it seems futile to expect any big change in US policies regarding Israeli-Palestinian issue during forthcoming administrations. However, the president-elect Joe Bidden may alter some of the trump's decisions such as reopening of Palestine Liberation Organization PLO in Washington, resuming funding of UNRWA and reopening of US consulate in East Jerusalem. But his policies will not contradict the congress' stance on the issue. As, he and his team have clearly mentioned prior to elections that they will not shift back the US embassy to Tel Aviv as it seems politically and practically insensible to them. Moreover, Blinken, the candidate for secretary of state in Joe's upcoming regime, made it clear through his controversial statements, that the imminent president will inherit historic US position on Palestine-Israel dispute. Further, Chinese expansionism, Russian intervention in American and European affairs and Iran nuclear deal issue would remain the main concerns of foreign affairs of US during initial period of Joe Biden's regime. He is likely to favor the status quo in Palestine and remain focused on other foreign interests. In addition to this the inclination of Arabian Gulf to develop relations with Israel will also hinder the adherence for Palestinians from the gulf countries. Subsequently, it will enable Israelis to continue seizing the Palestinian territories into Israel and leave indigenous Palestinians stateless in their own land.
Summing up, it is significant for Palestinians to continue their struggle for the homeland and seek support from other international actors to marginalize Israel's annexation of Palestinian territories. As well as, the peace accord of 1993 signed in between both nations, to share the holy land, should also be revoked by both countries. Both nations should try to resolve the issue on equitable grounds by negotiations so that either side could not be deprived of its interests.
The upcoming talks regarding the tensions in the Eastern Mediterranean, that are due to take place on January 25, should not disillusion us from the dangers of Turkey's unilateral aggression on all fronts. Erdogan has made no real efforts to improve ties with the EU, except for the occasional vain promise of turning over a new leaf. Since October, he has urged the Muslim world to boycott French products, continued gas exploration in the Eastern Mediterranean, blatantly ignored the arms embargo in Libya and has aided Azerbaijan in committing war crimes in Nagorno-Karabakh.
Despite the numerous warnings issued by the EU and the many failed attempts at resolving the crisis in the East Med diplomatically, the latest EU summit concluded with an anti-climactic promise to sanction certain Turkish officials regarding the East Med. This minimally symbolic promise could only be described as a mere slap on the wrist that will prove unsuccessful in deterring Turkey's belligerent tendencies. Turkey's increasingly hostile attitude, its callous use of the refugee crisis and its clear violation of international law in the East Med, Libya, Syria and Nagorno-Karabakh represent a danger to European values, identity and security.
We are witnessing before our eyes a dictator in the making who dreams of a return of the Ottoman empire and seeks to destroy the democratic and secular legacy of Atatürk. He is a fervent supporter of political islam – particularly the muslim brotherhood – and he relentlessly accuses the West of wanting to 'relaunch the crusades' against Islam. In fact, since 2014, Erdogan and the National Intelligence Organization (MIT) have continuously facilitated cross-border movement into Syria and shipped illegal arms to a number of radical jihadist groups. The Turkish government also uses SADAT Defense, an islamist paramilitary group loyal to Erdogan, to aid groups that can be considered as terrorist organizations such as Sultan Murad Division and Ahrar al-Sham in Northern Syria and use their jihadi fighters to send to Libya, Nagorno-Karabakh and, most recently, Kashmir in order to bolster Turkey's foreign policy.
Erdogan uses a mixture of islamism and nationalism to expand Turkey's influence around the world and to consolidate power within. The two most influential factions in Turkey are the radical islamists and secular neo-nationalists, who despise each other but share a deep disdain for the west. Courtesy of neo-nationalist and former Maoist terrorist leader Dogu Perinçek, the NATO member has also enjoyed warmer ties with Russia and China over the past 5 years. As a result of these shifts in alliances and growing anti-western sentiments, Turkey is becoming increasingly at odds with the West.
Furthermore, the growing discontent at home pushes him to adopt more aggressive tactics, divisive policies and his behavior mirrors that of a panicked authoritarian leader. Erdogan is desperately looking for a conflict to distract the Turkish population from the fall of the lira, the spread and mishandling of COVID-19, and the overall declining economy that predates the pandemic. Turkey's future will most likely be determined by the upcoming general election that is set to take place within the next three years. If Erdogan wins the next election, it will solidify his power and bring him one step closer in turning Turkey into a dictatorship. During his stay in power, he has already conducted a series of purges to weaken and silence dissidents. Turkey now has the most imprisoned journalists in the world.
Yet, the loss of Istanbul and Ankara in the last municipal election of 2019 demonstrate his declining popularity, and offer a glimmer of hope for the opposition. Political figures like the new mayor of Istanbul, Ekrem İmamoğlu, or the new mayor of Ankara, Mansur Yavaş, represent a brighter future for Turkey. Erdogan currently finds himself in a position of weakness, which represents a rare window of opportunity for the EU to strike. Unfortunately, the EU remains deeply divided on how to handle a situation that continues to deteriorate. It seems that some member states, particularly Germany, are holding on to the naive belief that Erdogan can still be reasoned with.
Our reluctance to impose the slightest sanctions against Turkey demonstrates our division and weakness, which emboldens the neo-sultan. A strong and united response from the European Union is the only way to curb Erdogan's expansionist agenda. This should include renegotiating the migrant pact, imposing targeted sanctions against SADAT Defense and its leader Adnan Tanrıverdi, imposing an arms embargo, suspending the EU-Turkey customs union and finally suspending Turkey's membership in NATO.
Ultimately, Erdogan's bellicose foreign policy and his contentious nationalist-islamist rhetoric makes it impossible to consider Erdogan's Turkey as our ally. As the EU reaches out yet another olive branch, Erdogan has his eye on the wars to come.
Is Erdogan's Obsession with Demirtas a Personal Vendetta or a Calculated Strategy?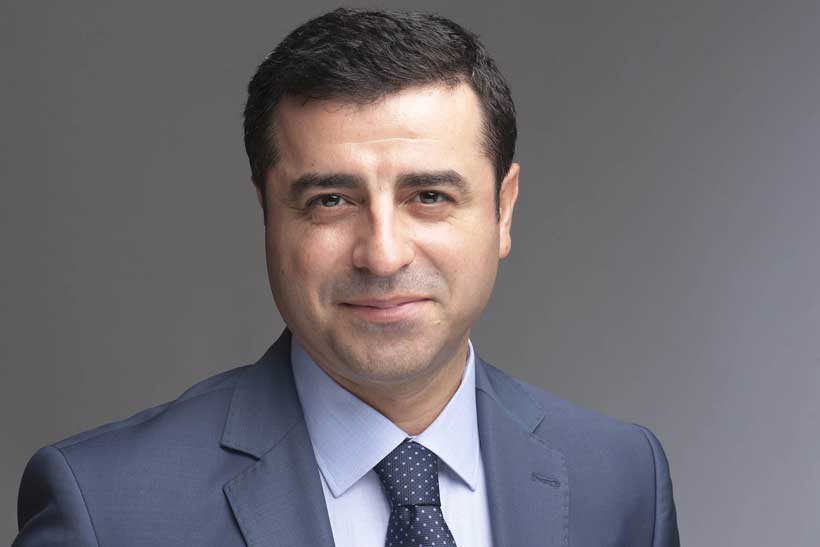 The European Court of Human Rights (ECHR) Grand Chamber ruled that the former co-chair of the pro-Kurdish People's Democratic Party (HDP), Selahattin Demirtaş must be immediately released. The Court ruled that his years-long detention "had pursued the ulterior purpose of stifling pluralism and limiting freedom of political debate". Turkish President Recep Tayyip Erdogan swiftly reacted to the ECHR's ruling and characterized the decision as 'hypocritical' and accused the Court of defending a 'terrorist.'
To many, Erdogan's reaction to the Court's ruling should not be a surprise,but his resentment and anger toward Demirtaş are quite shocking. So, why does Erdogan pursue a vendetta against him? Or is it a calculated political strategy? How could Demirtaş's release affect the political landscape in Turkey? What could be the implications of releasing or not releasing him be on the US-Turkey relations during the Biden era?
Yes, the ECHR's ruling is a significant and expected development. What is more significant is that Erdogan's quick reaction shows his deeply rooted frustration with Demirtaş, which dates back to the pre-June 2015 elections. In March 2015,Demirtaş made a short but a spectacular speech at the Turkish Parliament when he said, "we will not make you the President." He also said, "We are not a movement of bargaining, a party of bargaining. There has never been a dirty deal between us and the Justice and Development Party (AKP), and there will never be…" His reference to 'dirty deal' was believed to be an offer from the AKP to HDP in exchange for support during the general election. In the June 2015 election, HDP managed to secure the electoral threshold with 13% vote for the first time in the pro-Kurdish parties' history. Additionally, they secured 80 seats in parliament which made them the second biggest opposition party in Turkey. This was an unprecedented victory for the pro-Kurdish party and a breakthrough in Turkish political history. It is fair to say that, based on the author's experience, Demirtaş's rising charisma has become a liability, not only for Erdogan but also for Ocalan, PKK's once unquestionable leader.
Erdoğan's hateful outburst towards the call for Demirtaş's release is more about Erdoğan's political self-interest and concerns than his personal vendetta. Demirtaş's release could likely have far bigger implications on the political calculations in Turkey. They would primarily impact on the future of the People's Alliance, the coalition between the Justice and Development Party (AK) and the Nationalist Movement Party (MHP), where AKP focuses its efforts to maintain control over the Kurdish issue. For the AKP, having an alliance with the MHP has been beneficial so far but not without major tradeoffs. These includethe MHP's stance against the Kurdish issue and its eroding voter support nationwide.
AKP's strategy to maintain power partly relies on its ability to create factions within the existing political parties. The pro-Kurdish parties are no exception. Strategies include consolidating Kurdish votes around AKP or dividing them to create enough division as to not let the HDP run as one single dominant Kurdish party in the next elections.
Demirtaş's release could pose risks for AKP's three-fold strategy: Dominate, divide and maintain the status quo. First, by arresting MPs, local politicians, mayors, and activists, AKP aimed to paralyze and dominate the Kurdish voter base. So, preventing Demirtaş's release could serve to kill the electoral enthusiasm at the party's voting base and prevent unity among the Kurdish constituency. Demirtaş's potential release could give rise to his popularity, not only among the Kurdish voters but also the left-wing secularists. Such a scenario could force the AKP towards more pro-Kurdish narratives and policies that could eventually weaken the AKP-MHP coalition.
Second, dividing and deepening fractions; and creating splinter parties would mean that the HDP could not consolidate the Kurdish constituency. Although having a smaller base, an Islamist Kurdish Free Cause Party (Hüda-Par)has supported Erdogan during the 2018 Presidential election. They are a group with alleged ties with the Kurdish Hezbollah, which has committed the atrocities in Turkey in the 1990s and early 2000s.Recently, the leader of Hüda-Par expressed his disappointment with ECHR's ruling after he paid a visit to Erdogan in the Presidential Palace. Another example is establishing the Kurdish Democratic Party (KDP), allegedly politically in line with Barzani's tradition, to divide HDP votes.
Third, by cutting new deals with Öcalan again, they aim to appeal to his supporters to maintain the status quo. Just like during the local elections in 2019, AKP might take another step to re-instrumentalize Öcalan despite his failed emissary role in the last Istanbul local re-run. Öcalan called for HDP's neutrality, which meant not supporting the opposition candidate Ekrem Imamoglu. Öcalan's message was contradicting with HDP's former co-chair Selahattin Demirtas's call for support for Imamoglu. Though AKP's strategy of revitalizing Öcalan may not produce the desired outcome for AKP, it could buy some time by diverting public attention from the victimhood of Demirtaş and HDP.
While releasing Demirtas could pose challenges for the AKP and its leader Erdogan domestically, not releasing him could prove costly. As a pragmatic leader as anyone could be, to survive politically Erdogan has made several U-turns domestically and internationally. Facing an economic crisis and continuing decline in approval ratings Erdogan could, unwillingly, comply with the Court's ruling. This could help him have a fresh start with President-elect Biden, who called Erdogan an autocrat.
Regardless of whether he would be released or not, as a political leader, Demirtaş will dominate domestic politics in Turkey and continue to be a critical actor in the region vis-à-vis the Kurdish issue.