Liquidity Crisis Weighs on An Already Strangled Palestinian Economy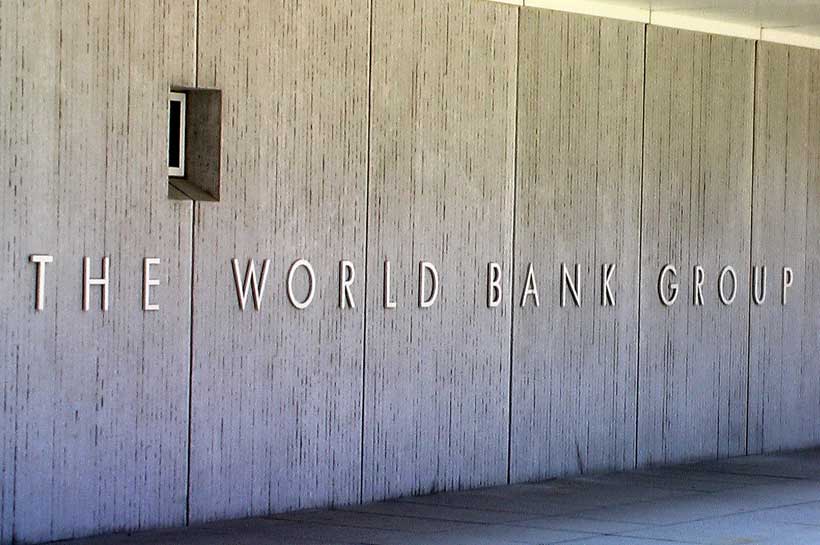 Palestinian Authority (PA) faces a financing gap that could exceed US$1.8 billion for 2019 driven by declining aid flows and the unresolved transfer of taxes and import duties collected by Israel on behalf of the PA (clearance revenues), according to a new report released today by the World Bank.
The report highlights the financing gap that has forced the PA to accumulate debt from domestic banks, and build up arrears to employees, suppliers and the public pension fund, creating large liquidity challenges for the economy. The Palestinian economic monitoring report will be presented to the Ad Hoc Liaison Committee (AHLC) on September 26, 2019 in New York, a policy-level meeting for development assistance to the Palestinian people.
"The outlook for the Palestinian territories is worrisome as drivers of growth are diminishing and the severe liquidity squeeze has started to affect the PA's ability to fulfill its responsibilities of paying its civil servants and providing public services," said Kanthan Shankar, World Bank Country Director for West Bank and Gaza. "With the right actions and collaboration between the parties, the situation could be reversed and bring relief to the Palestinian people, its economy and living standards."
Overall revenue received in the first half of 2019 was half the amount in the same period last year mainly due to a 68 percent drop in clearance revenues. The PA has rejected the transfers of all clearance revenues due to deductions by Israel of US$138 million per year. As a result, the PA has taken a number of steps to cope with the loss of liquidity including fully using its borrowing capacity from domestic banks and paying only 60 percent of salaries to its employees while protecting those that make NIS2,000 per month (US$ 550) and below.
The retroactive transfer of fuel taxes made by the Government of Israel in August 2019 is expected to enable the PA to manage till the end of 2019 with reduced spending, while continuing to accrue arrears to employees, and private sector suppliers. Transferring to the PA the responsibility for fuel taxes that comprise about a third of total clearance revenues would be a partial help, but a more comprehensive agreement needs to be reached covering the mechanism and nature of Israeli deductions from clearance revenues going forward.
Growth in the Palestinian territories is estimated at 1.3 percent in 2019. This forecast is largely due to a slight improvement in Gaza of 1.8 percent growth, after a dramatic 7 percent decline in 2018. Reflecting the liquidity squeeze, growth in the West Bank is expected to slow in 2019 to the lowest level over the last five years at 1.2 percent. As the PA, businesses and households exhaust their options for coping with the liquidity crisis, a recession is forecasted for subsequent years in the absence of an agreement that restores the normal flow of these revenues.
"While the regular flow of clearance revenues is an immediate priority, for sustained economic expansion, steps need to be taken to reduce access and trade barriers. Work also needs to be done to enhance the business environment for Palestinian businesses. Coordinated efforts and support by all parties could offer better economic prospects for Palestinians," added Shankar.
Progress can be made by expanding the pilot of door to door transport (a single movement of cargo on one mode of transport) through the West Bank crossings; completing the negotiations over electricity purchases between Palestinian and Israeli electricity companies; and revising the dual use goods system. Internally, reforms to improve the business climate are critical, including finalizing the revised Companies Law before the end of the year; and completing the institutional reform at the Palestine Land Authority to improve the efficiency and transparency of land administration.
The race to zero emissions, and why the world depends on it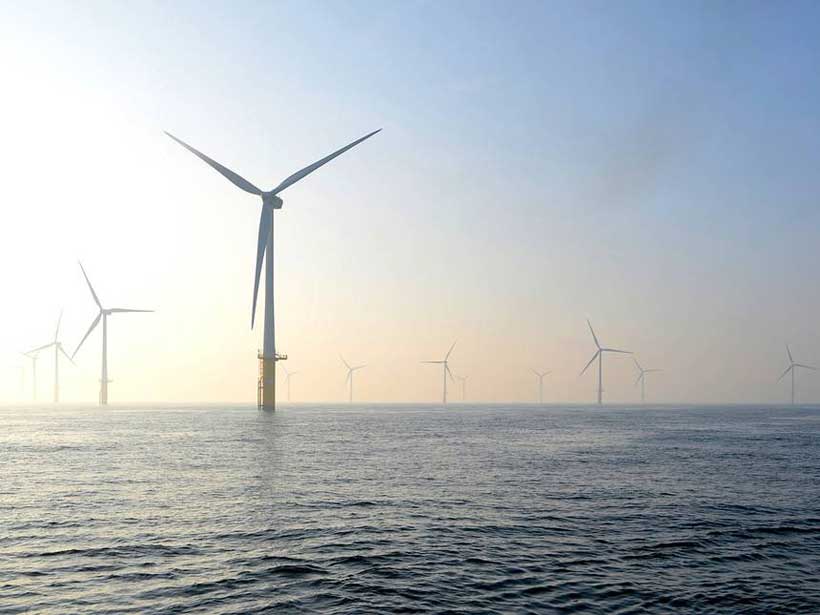 A host of countries have recently announced major commitments to significantly cut their carbon emissions, promising to reach "net zero" in the coming years. The term is becoming a global rallying cry, frequently cited as a necessary step to successfully beat back climate change, and the devastation it is causing.
What is net zero and why is it important?
Put simply, net zero means we are not adding new emissions to the atmosphere. Emissions will continue, but will be balanced by absorbing an equivalent amount from the atmosphere.
Practically every country has joined the Paris Agreement on climate change, which calls for keeping the global temperature to 1.5°C above pre-industrial era levels. If we continue to pump out the emissions that cause climate change, however, temperatures will continue to rise well beyond 1.5, to levels that threaten the lives and livelihoods of people everywhere.
This is why a growing number of countries are making commitments to achieve carbon neutrality, or "net zero" emissions within the next few decades. It's a big task, requiring ambitious actions starting right now.
Net zero by 2050 is the goal. But countries also need to demonstrate how they will get there. Efforts to reach net-zero must be complemented with adaptation and resilience measures, and the mobilization of climate financing for developing countries.
So how can the world move toward net zero?
The good news is that the technology exists to reach net zero – and it is affordable.
A key element is powering economies with clean energy, replacing polluting coal – and gas and oil-fired power stations – with renewable energy sources, such as wind or solar farms. This would dramatically reduce carbon emissions. Plus, renewable energy is now not only cleaner, but often cheaper than fossil fuels.
A wholesale switch to electric transport, powered by renewable energy, would also play a huge role in lowering emissions, with the added bonus of slashing air pollution in the world's major cities. Electric vehicles are rapidly becoming cheaper and more efficient, and many countries, including those committed to net zero, have proposed plans to phase out the sale of fossil-fuel powered cars.
Other harmful emissions come from agriculture (livestock produce significant levels of methane, a greenhouse gas). These could be reduced drastically if we eat less meat and more plant-based foods. Here again, the signs are promising, such as the rising popularity of "plant-based meats" now being sold in major international fast-food chains.
What will happen to remaining emissions?
Reducing emissions is extremely important. To get to net zero, we also need to find ways to remove carbon from the atmosphere. Here again, solutions are at hand. The most important have existed in nature for thousands of years.
These "nature-based solutions" include forests, peatbogs, mangroves, soil and even underground seaweed forests, which are all highly efficient at absorbing carbon. This is why huge efforts are being made around the world to save forests, plant trees, and rehabilitate peat and mangrove areas, as well as to improve farming techniques.
Who is responsible for getting to net zero?
We are all responsible as individuals, in terms of changing our habits and living in a way which is more sustainable, and which does less harm to the planet, making the kind of lifestyle changes which are highlighted in the UN's Act Now campaign.
The private sector also needs to get in on the act and it is doing so through the UN Global Compact, which helps businesses to align with the UN's environmental and societal goals.
It's clear, however, that the main driving force for change will be made at a national government level, such as through legislation and regulations to reduce emissions.
Many governments are now moving in the right direction. By early 2021, countries representing more than 65 per cent of global carbon dioxide emissions and more than 70 per cent of the world economy, will have made ambitious commitments to carbon neutrality. 
The European Union, Japan and the Republic of Korea, together with more than 110 other countries, have pledged carbon neutrality by 2050; China says it will do so before 2060.
Are these commitments any more than just political statements?
These commitments are important signals of good intentions to reach the goal, but must be backed by rapid and ambitious action. One important step is to provide detailed plans for action in nationally determined contributions or NDCs. These define targets and actions to reduce emissions within the next 5 to 10 years. They are critical to guide the right investments and attract enough finance.
So far, 186 parties to the Paris Agreement have developed NDCs. This year, they are expected to submit new or updated plans demonstrating higher ambition and action. Click here to see the NDC registry.
Is net zero realistic?
Yes! Especially if every country, city, financial institution and company adopts realistic plans for transitioning to net zero emissions by 2050.
The COVID-19 pandemic recovery could be an important and positive turning point. When economic stimulus packages kick in, there will be a genuine opportunity to promote renewable energy investments, smart buildings, green and public transport, and a whole range of other interventions that will help to slow climate change.
But not all countries are in the same position to affect change, are they?
That's absolutely true. Major emitters, such as the G20 countries, which generate 80 per cent of carbon emissions, in particular, need to significantly increase their present levels of ambition and action.
Also, keep in mind that far greater efforts are needed to build resilience in vulnerable countries and for the most vulnerable people; they do the least to cause
climate change but bear the worst impacts. Resilience and adaptation action do not get the funding they need, however.
Even as they pursue net zero, developed countries must deliver on their commitment to provide $100 billion dollars a year for mitigation, adaptation and resilience in developing countries.
EU greenhouse gas emissions fell in 2019 to the lowest level in three decades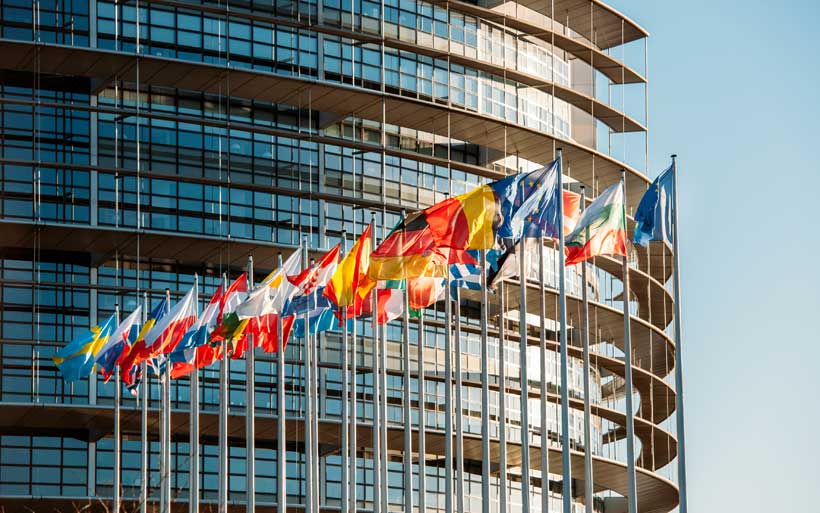 The Commission today adopted its annual EU Climate Action Progress Report, covering the EU's progress in cutting greenhouse gas emissions in 2019. Greenhouse gas emissions in the EU-27 decreased by 3.7 % year-on-year, while GDP grew by 1.5%. Emissions have now been reduced by 24% compared to 1990 levels.
Frans Timmermans, Executive Vice-President for the European Green Deal, said: "The European Union is proving it is possible to reduce emissions and grow your economy. However, today's report again confirms we need to step up our efforts across all sectors of the economy to reach our common goal of climate neutrality by 2050. The transition is feasible if we stick to our commitment and seize the opportunities of the recovery to reboot our economy in a greener, more resilient way and create a healthy, sustainable future for all."
Emissions covered by the Emissions Trading System (EU ETS) saw the greatest reduction in 2019, dropping by 9.1%, or about 152 million tonnes carbon dioxide equivalent (Mt CO2eq), compared to 2018. This drop was driven mainly by the power sector, where emissions fell by almost 15%, primarily due to coal-fired electricity production being replaced by electricity production from renewables and gas. Emissions from industry decreased by close to 2%. Verified emissions from aviation, which currently only cover flights within the European Economic Area, continued to grow modestly, increasing by 1%, or about 0.7 Mt CO2eq, compared to 2018. Emissions that are not covered by the EU ETS, such as those from non-ETS industry, transport, buildings, agriculture and waste, saw no significant change compared to 2018 levels.
EU expenditure on climate action, financing of green technologies, deployment of new solutions and international cooperation increased in 2019, and will see a further increase in the context of Europe's recovery from COVID-19.
EU ETS auction revenue is an increasingly important source of climate financing. The total revenue received by Member States, the UK and EEA countries from the auctions between 2012 (the start of auctioning under the EU ETS) and mid-2020 was over €57 billion, with more than half generated in 2018 and 2019 alone. In 2019, total auction revenue exceeded €14.1 billion. Of this total, 77% will be used for climate and energy purposes, 7 percentage points higher than the 70% share reported in 2018. In addition, a growing number of EU-funded climate projects are financed through the monetisation of emission allowances via the NER 300 programme, the Innovation Fund and the Modernisation Fund.
Background
The Climate Action Progress Report "Kick-Starting the Journey Towards A Climate Neutral Europe" describes progress made by the EU and its Member States in reducing greenhouse gas emissions, as well as reporting on recent developments in EU climate policy. The report is produced by the Commission's Directorate-General for Climate Action based on data submitted by Member States under the Climate Monitoring Mechanism Regulation (MMR, Regulation No 525/2013).
Global Experts To Convene Online To Discuss Values In A Post-Covid World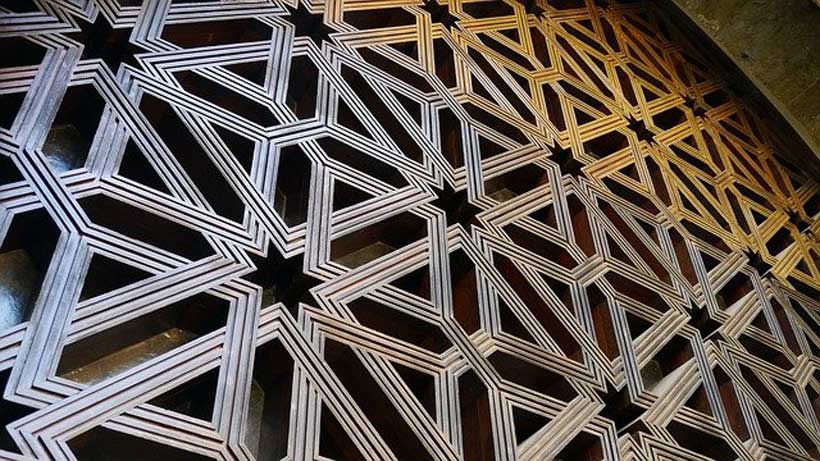 Leading Islamic scholars and experts from around the world, representing government and civil society will convene online to attend the seventh assembly of the Forum for Promoting Peace in Muslim Societies being held between the dates of December 7-9.
The Forum for Promoting Peace in Muslim Societies is led by Shaykh Abdullah bin Bayyah, President of the Higher Academic Council at the new Mohammed bin Zayed University for Humanities in Abu Dhabi, under the patronage of His Highness Sheikh Abdullah bin Zayed Al Nahyan, UAE Minister for Foreign Affairs and International Cooperation.
The Forum draws upon religious leadership and expertise to enter into productive conversations with academics, politicians, economists, and scientists about futures that are more peaceful, more secure, and more inter-connected for all humankind.
The title of this years Forum is "Human Values After Corona: Reviving Virtue in Times of Crisis." It will examine how cooperation between nations, their people, and followers of the world religions can promote global peace and the welfare of all. The conference will emphasize the commonality or shared nature of humankind's destiny at this crucial time. The conference will be unparalleled in its breadth this year hosting the most diverse panel of speakers spanning cultural, academic, governmental, and civic society fields in open conversation and with a shared commitment to positively influence the crisis' present unfolding and alleviation.
The Forum will also discuss the healthcare dimensions of this pandemic and its effects upon mental health, especially given that the preservation of the human intellect is one of the overarching concerns of Islamic sacred law. Moreover, the guests will discuss how humanity may join hands across cultures and religions to create a new world that is human-centric and which prioritizes humanity's wellbeing over other interests. Participants will also discuss the present economic crisis and the ethics of solidarity, as well as prospects for how the New Alliance of Virtue – signed by representatives of the world's religions in Abu Dhabi last year – may be utilized in the process of our world's upcoming 'rebirth'.
Notable attendees will include: the Archbishop of Canterbury Justin Welby, Ambassador Sam Brownback, US Ambassador for International Religious Freedom, Rabbi Ephraim Mirvis Chief Rabbi of the UK, Professor Azza Karam,, Mr. Robert Wexler, Shaykh Mustafa Ceric, HE Noor-Ul-Haq Qadri, From Michael Sandel, Prof Sir Michael Marmot, Dr William Vendley, and Professor Melissa Rogers, Rehman Chishti MP, and Shaykh Hamza Yusuf of Zaytuna College.