Liquidity Crisis Weighs on An Already Strangled Palestinian Economy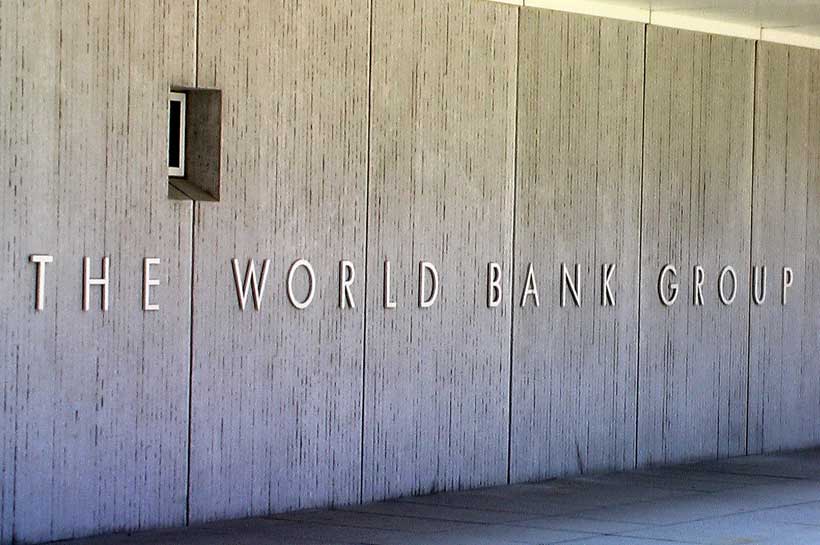 Palestinian Authority (PA) faces a financing gap that could exceed US$1.8 billion for 2019 driven by declining aid flows and the unresolved transfer of taxes and import duties collected by Israel on behalf of the PA (clearance revenues), according to a new report released today by the World Bank.
The report highlights the financing gap that has forced the PA to accumulate debt from domestic banks, and build up arrears to employees, suppliers and the public pension fund, creating large liquidity challenges for the economy. The Palestinian economic monitoring report will be presented to the Ad Hoc Liaison Committee (AHLC) on September 26, 2019 in New York, a policy-level meeting for development assistance to the Palestinian people.
"The outlook for the Palestinian territories is worrisome as drivers of growth are diminishing and the severe liquidity squeeze has started to affect the PA's ability to fulfill its responsibilities of paying its civil servants and providing public services," said Kanthan Shankar, World Bank Country Director for West Bank and Gaza. "With the right actions and collaboration between the parties, the situation could be reversed and bring relief to the Palestinian people, its economy and living standards."
Overall revenue received in the first half of 2019 was half the amount in the same period last year mainly due to a 68 percent drop in clearance revenues. The PA has rejected the transfers of all clearance revenues due to deductions by Israel of US$138 million per year. As a result, the PA has taken a number of steps to cope with the loss of liquidity including fully using its borrowing capacity from domestic banks and paying only 60 percent of salaries to its employees while protecting those that make NIS2,000 per month (US$ 550) and below.
The retroactive transfer of fuel taxes made by the Government of Israel in August 2019 is expected to enable the PA to manage till the end of 2019 with reduced spending, while continuing to accrue arrears to employees, and private sector suppliers. Transferring to the PA the responsibility for fuel taxes that comprise about a third of total clearance revenues would be a partial help, but a more comprehensive agreement needs to be reached covering the mechanism and nature of Israeli deductions from clearance revenues going forward.
Growth in the Palestinian territories is estimated at 1.3 percent in 2019. This forecast is largely due to a slight improvement in Gaza of 1.8 percent growth, after a dramatic 7 percent decline in 2018. Reflecting the liquidity squeeze, growth in the West Bank is expected to slow in 2019 to the lowest level over the last five years at 1.2 percent. As the PA, businesses and households exhaust their options for coping with the liquidity crisis, a recession is forecasted for subsequent years in the absence of an agreement that restores the normal flow of these revenues.
"While the regular flow of clearance revenues is an immediate priority, for sustained economic expansion, steps need to be taken to reduce access and trade barriers. Work also needs to be done to enhance the business environment for Palestinian businesses. Coordinated efforts and support by all parties could offer better economic prospects for Palestinians," added Shankar.
Progress can be made by expanding the pilot of door to door transport (a single movement of cargo on one mode of transport) through the West Bank crossings; completing the negotiations over electricity purchases between Palestinian and Israeli electricity companies; and revising the dual use goods system. Internally, reforms to improve the business climate are critical, including finalizing the revised Companies Law before the end of the year; and completing the institutional reform at the Palestine Land Authority to improve the efficiency and transparency of land administration.
WEF Releases Framework to Help Investors Address Six Global Risks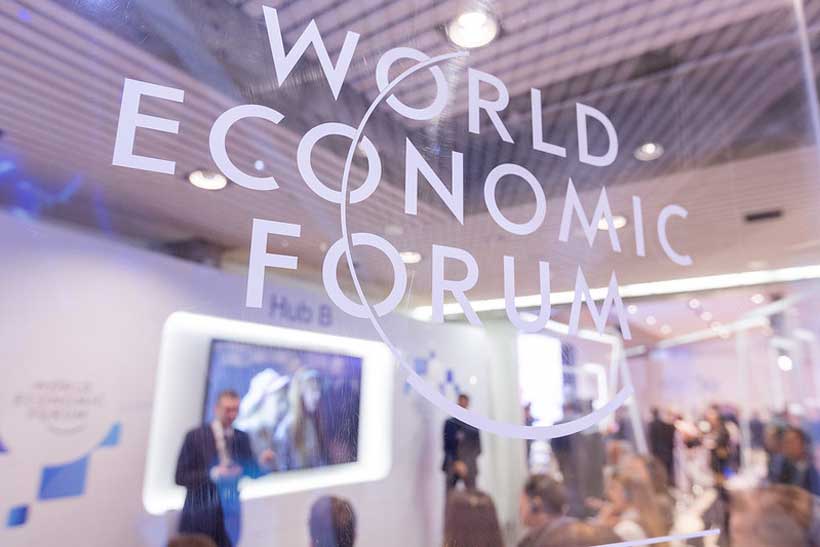 The World Economic Forum has identified six systemic risks and established a governance framework to enable the investment community to address an investment gap of $6.27 trillion per year required to mitigate these risks. The risks include water security, climate change, population growth, geopolitical uncertainty, negative interest rates and technology disruption.
"Transformational Investment: Converting Global Systemic Risks into Sustainable Returns", provides new insights to ensure that the long-term impact of non-traditional risks and opportunities can be better understood. It's particularly important for investors to consider these ongoing risks now in order to have good responses to address the current economic crisis.
"The COVID-19 pandemic has altered the global economy in unprecedented ways," says Maha Eltobgy, Head of Investing, World Economic Forum. "The pandemic has impacted capital markets, liquidity, the financial stability of entire industries and even challenged the fiscal solvency of governments. The Transformational Risk framework offers investors a new way to analyse systemic risks in the 21st century."
The six systemic risks for asset holders, drawn from the Forum's Global Risks Report 2020, will require over $6.27 trillion of investments per year to address. These include opportunities to invest in renewable energy, food production, infrastructure, education and more.
Governments, corporations and insurers are often the "funding entities" for long-term, diversified investment programmes. So, challenges to the financial standing of these funding entities can alter the liquidity budget, risk tolerance and investment time horizon of the world's largest asset owners.
The framework recently developed for evaluating and incorporating global systemic risks into investment programmes can also act as a guide when addressing the risks created by the COVID-19 pandemic, or to help mitigate the risk of future pandemics.
Decision-making framework
In the study of these complicated global risks, the World Economic Forum and Mercer, who collaborated together for this white paper, propose a six-step framework to help investors navigate these challenges.
"Asset owners face an evolving set of long-term risks and challenges, accompanied by opportunities for transformational investment. The same six-step framework that asset owners have been applying to other long term systemic risks has turned out to work well when applied to the COVID-19 pandemic and its associated impact on the economy, society and financial markets," said Rich Nuzum, President of Investments and Retirement at Mercer. "Disciplined, agile governance and implementation arrangements are being applied by the world's leading investors to help mitigate systemic risks, while simultaneously enabling the pursuit of attractive expected returns."
A roadmap and decision-making framework for governance
Understand – the overall impact on the funding entity, objectives and beneficiaries
Collaborate – with similarly situated organizations that are concerned about the same risks and opportunities
Design – governance, policies, delegation and accountabilities for material systemic risks
Invest – to manage the portfolio's exposure to the global systemic risk
Transform – through driving investment strategy that delivers change
Monitor – and revisit; apply learnings to improve policies and processes
Case studies indicate that sovereign wealth funds and other long-term investors are already positioning themselves to respond to the impact of these global systemic risks on investment. However, greater innovation in practice and commonality of action are still required in most areas.
The World Economic Forum will continue to research ways that investors and other asset holders can pursue stakeholder capitalism.
Investing in Girls and Women's Empowerment in and Beyond the Sahel
The World Bank Board of Directors today approved $376 million in additional International Development Association (IDA)* financing to build human capital and improve human development outcomes in Africa. This is the fourth additional financing to the Sahel Women Empowerment and Demographic Dividend project (SWEDD), a significant regional initiative developed in response to a call for action by the Presidents of Niger, Burkina Faso, Chad, Côte d'Ivoire, Mali and Mauritania in 2014. The newly approved expansion brings the total World Bank investment toward the SWEDD to $680 million, with an additional EUR 10 million invested in parallel financing by the Agence Française de Développement (AFD) in Mali.
SWEDD 2 will scale-up activities underway in Chad, Côte d'Ivoire, Mali and Mauritania and expand into two new countries, Cameroon (US$ 75 million) and Guinea ($60 million).
"Cameroon's vision for 2035 emphasizes how healthy and well-educated Cameroonians will achieve the country's enormous potential for shared prosperity. However, challenges faced by girls and women today, including child marriage, early and frequent pregnancies as well as early school drop-out, put girls and their future children at heightened risk of poor health outcomes, tremendous loss of educational opportunity and future earnings prospects", said Abdoulaye Seck, World Bank Country Director for Cameroon. "SWEDD 2 will serve as an instrument for empowering girls and building human capital, initially concentrating on three regions, namely the Far North, North and Adamaoua, where about 700,000 girls 10-19 years of age are vulnerable to these risks".
Overall, the SWEDD 2 will continue to invest in activities that target adolescent girls and their surrounding communities to improve life skills and sexual and reproductive health knowledge among adolescents, keep girls in school, expand economic opportunity and create an enabling environment for girls' social and economic empowerment through the nexus of statutory, religious and customary laws and norms, including through the prevention and improved response to gender based violence. Investments will also enhance last mile delivery of essential medicines, including access to contraceptives at community level and strengthen the capacity for midwives to deliver services in rural areas to women and adolescent girls.
One important aspect introduced by SWEDD 2 is the enhanced attention to strengthen legal frameworks that promote women's rights to health and education. Activities supported by the project have been identified at both national and regional level through peer consultations between parliamentarians, judges and lawyers in and beyond SWEDD countries. These include reinforcing legislation, strengthening judicial capacity and promoting knowledge and application of existing legislation in communities where harmful practices are highly prevalent.
SWEDD 2 will also support the West Africa Health Organization (WAHO) – the health arm of the Economic Community of West African States (ECOWAS)— to facilitate a regional dialogue on improved opportunities in rural areas, and to conduct regional workshops to facilitate knowledge sharing. The United Nations Population Fund (UNFPA) remains an important partner in coordinating technical advice and implementation support, including through contracting with specialized partners and in the delivery of the regional social behavior change and communications campaign.
The African Union (AU) joins the project as a new strategic partner. With membership of 55 States, the AU is the largest inter-governmental organization on the continent, providing a platform for social and economic transformation. This partnership will build AU's capacity to serve as a platform for codifying policy/legal reform, facilitate peer exchange and communicate progress on areas related to the advancement of women empowerment across the continent.
The SWEDD project is well aligned with the African Union's Agenda 2063, as well as with the national strategies of the respective beneficiary countries. It also contributes to the World Bank Group's Regional Integration and Cooperation Assistance Strategy which puts an emphasis on human capital development, with a special focus on women's economic empowerment. "The World Bank believes that there can be no sustainable economic growth without women's empowerment and sees the full participation and inclusion of girls and women as fundamental to the continent's progress," said Deborah Wetzel, World Bank Director of Regional Integration for Africa.
ADB Approves $300 Million Loan to Increase Indonesia's Geothermal Electricity Generation
The Asian Development Bank (ADB) has approved a $300 million loan to help PT Geo Dipa Energi (GDE), an Indonesian state-owned company, expand its geothermal power generation capacity by 110 megawatts in Java, the country's largest electricity grid and a challenging market for the development of renewable energy. ADB will also manage a $35 million loan from the Clean Technology Fund for the project.
"ADB's geothermal project will help Indonesia combat climate change and make its electricity system more sustainable, reliable, and efficient. It will also help businesses and consumers access affordable, reliable, and modern energy," said ADB Country Director for Indonesia Winfried F. Wicklein. "Our support is aligned with Indonesia's long-term goals for economic growth and energy, including maximizing the use of indigenous energy resources, diversifying the fuel mix, and ensuring environmental sustainability."
Indonesia has the world's largest geothermal potential, with an estimated 29 gigawatts (GW), and the world's second-largest installed geothermal capacity of 2.1 GW. ADB, through its private sector finance operations, has had a long-standing interest in Indonesia's geothermal sector, supporting projects at Muara Laboh, Rantau Dedap, and Sarulla. But the development of geothermal power remains slow, largely because the exploration phase is costly, lengthy, and high risk.
The Geothermal Power Generation Project will support the construction and commissioning of two geothermal plants at Dieng in Central Java and Patuha in West Java by GDE, a state-owned enterprise focused on geothermal exploration, development, and power generation. It will boost GDE's capacity to plan and execute projects and undertake government-supported drilling, which aims to attract much-needed private sector investment to develop new geothermal areas. In addition, GDE will provide direct assistance to nearby communities, including women and other vulnerable groups, and help improve livelihoods.
"The project, recognized as a National Strategic Project by the government, will provide environmentally friendly base-load electricity to the Java–Bali electricity grid, reducing CO2 emissions by more than 700,000 tons per year," said GDE President Director Riki Ibrahim. "The project will build critical geothermal experience in Indonesia and contribute to the government's efforts to attract private-sector investment in the sector by reducing early-stage project development risk."
The project, approved amid the novel coronavirus disease (COVID-19) pandemic, will help ensure that Indonesia's economic recovery will be green, sustainable, and resilient.
"ADB's intervention will help make clean energy transition a key part of the country's recovery from the pandemic. The project will create jobs for those supplying goods and services for drilling and construction, and will create livelihood opportunities in the local area," said ADB Senior Energy Specialist for Southeast Asia Shannon Cowlin.