Emerging East Asia Bond Markets Continue Growth Despite Risks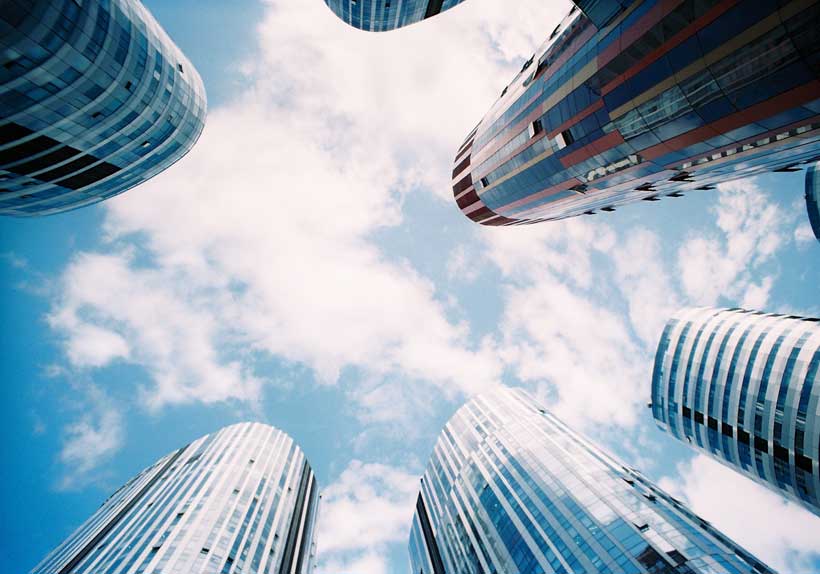 Emerging East Asia's local currency bond market expanded steadily in the second quarter of 2019 despite downside risks stemming from ongoing trade conflicts, a faster-than-expected economic slowdown in the People's Republic of China (PRC), and moderating global growth, according to the latest issue of the Asian Development Bank's (ADB) Asia Bond Monitor.
"Foreign investment in emerging East Asia remains stable but there are still considerable potential risks. Financial stability in the region could be undermined if global investors change their views on emerging markets," said ADB Chief Economist Mr. Yasuyuki Sawada. "Governments in the region would do well to continue to deepen local currency bond markets so they can act as a reliable local source of funding."
Emerging East Asia comprises the PRC; Hong Kong, China; Indonesia; the Republic of Korea; Malaysia; the Philippines; Singapore; Thailand; and Viet Nam.
Despite the risks, foreign investment in emerging East Asia's bond markets remained stable in the second quarter. Foreign holdings of local currency bonds rose in the PRC on expectations of additional economic stimulus from the government, and in Indonesia on the back of a credit ratings upgrade. Holdings fell in the Republic of Korea, Malaysia, and the Philippines on a variety of domestic factors.
Local currency bonds outstanding in emerging East Asia totaled $15.3 trillion at the end of June, up 3.5% in US dollar terms from the end of March this year and 14.2% higher than the end of June 2018. Bond issuance in emerging East Asia totaled $1.6 trillion in the second quarter, 12.2% higher than in the first quarter due to strong issuance of government bonds and a recovery in corporate bonds issuance.
At the end of June, there were $9.4 trillion in local currency government bonds outstanding, 13.6% higher than at end June 2018. The stock of corporate bonds was $5.8 trillion, up 15% compared with end June 2018.
The PRC remained emerging East Asia's largest bond market, accounting for 75.3% of the region's total outstanding paper. In the PRC, the stock of local government bonds expanded 5.4% on a quarter-on-quarter basis, the fastest of any bond category in the PRC, following directives for local governments to accelerate the issuance and use of special bonds to support economic growth and finance infrastructure and other development projects. At the end of June, the PRC's debt-to-gross domestic product ratio was 84.6% versus 78.8% at the end of June 2018.
The Asia Bond Monitor includes three discussion boxes that focus on the impact of US monetary policy uncertainty in emerging market currencies; the importance of domestic capital markets as a source of financing for corporates in emerging markets; and the challenges faced by financial markets on the use of other benchmark interest rates as they transition away from the widely used London Interbank Offered Rate, or LIBOR.
Building confidence crucial amid an uncertain economic recovery
With the COVID-19 pandemic continuing to threaten jobs, businesses and the health and well-being of millions amid exceptional uncertainty, building confidence will be crucial to ensure that economies recover and adapt, says the OECD's Interim Economic Outlook.
After an unprecedented collapse in the first half of the year, economic output recovered swiftly following the easing of containment measures and the initial re-opening of businesses, but the pace of recovery has lost some momentum more recently. New restrictions being imposed in some countries to tackle the resurgence of the virus are likely to have slowed growth, the report says.
Uncertainty remains high and the strength of the recovery varies markedly between countries and between business sectors. Prospects for an inclusive, resilient and sustainable economic growth will depend on a range of factors including the likelihood of new outbreaks of the virus, how well individuals observe health measures and restrictions, consumer and business confidence, and the extent to which government support to maintain jobs and help businesses succeeds in boosting demand.
The Interim Economic Outlook projects global GDP to fall by 4½ per cent this year, before growing by 5% in 2021. The forecasts are less negative than those in OECD's June Economic Outlook, due primarily to better than expected outcomes for China and the United States in the first half of this year and a response by governments on a massive scale. However, output in many countries at the end of 2021 will still be below the levels at the end of 2019, and well below what was projected prior to the pandemic.
If the threat from COVID-19 fades more quickly than expected, improved business and consumer confidence could boost global activity sharply in 2021. But a stronger resurgence of the virus, or more stringent lockdowns could cut 2-3 percentage points from global growth in 2021, with even higher unemployment and a prolonged period of weak investment.
Presenting the Interim Economic Outlook, covering G20 economies, OECD Chief Economist Laurence Boone said: "The world is facing an acute health crisis and the most dramatic economic slowdown since the Second World War. The end is not yet in sight but there is still much policymakers can do to help build confidence."
She added: "It is important that governments avoid the mistake of tightening fiscal policy too quickly, as happened after the last financial crisis. Without continued government support, bankruptcies and unemployment could rise faster than warranted and take a toll on people's livelihoods for years to come. Policymakers have the opportunity of a lifetime to implement truly sustainable recovery plans that reboot the economy and generate investment in the digital upgrades much needed by small and medium-sized companies, as well as in green infrastructure, transport and housing to build back a better and greener economy."
The report warns that many businesses in the service sectors most affected by shutdowns, such as transport, entertainment and leisure, could become insolvent if demand does not recover, triggering large-scale job losses. Rising unemployment is also likely to worsen the risk of poverty and deprivation for millions of informal workers, particularly in emerging-market economies.
The rapid reaction of policymakers in many countries to buffer the initial blow to incomes and jobs prevented an even larger drop in output. The Interim Outlook says it is essential for governments not to repeat mistakes of past recessions but to continue to provide fiscal, financial and other policy support at the current stage of the recovery and for 2021. Such measures should be flexible enough to adapt to changing conditions and become more targeted.
Continued state support needs to be increasingly conditioned on broader environmental, economic and social objectives. Better targeting of support to where it is needed most will improve prospects, particularly for the unemployed and the low skilled – groups who too often miss out on training – and for youths. The report acknowledges that a balance needs to be struck between providing immediate support to strengthen the recovery while encouraging workers and businesses in hard-hit sectors to move into more promising activities.
Support also needs to be focussed on viable businesses, moving away from debt into equity, to help them to invest in digitalisation, and in the products and services our society will need in the decades ahead. Far stronger commitment needs to be devoted to address climate change in recovery plans, in particular conditioning support on greater investment in green energy, infrastructure, transport and housing.
At the same time, and with the virus continuing to spread, investing in health professionals and systems must remain a priority. The OECD says global co-operation and co-ordination are essential, as greater funding and multilateral efforts will be needed to ensure that affordable vaccines and treatments will be deployed rapidly in all countries when available.
The release of the Interim Economic Outlook follows an OECD Ministerial Roundtable at which Secretary-General Angel Gurría called for countries to go further in greening the stimulus packages they have announced to tackle the impact of the COVID-19 crisis in order to drive sustainable, inclusive, resilient economic growth and improve well-being.
"Climate change and biodiversity loss are the next crises around the corner and we are running out of time to tackle them," he said. "Green recovery measures are a win-win option as they can improve environmental outcomes while boosting economic activity and enhancing well-being for all."
4 million jobs added to Nepal's economy in the past decade -Report
Nepal's economy added nearly four million jobs over the past decade, and average job quality increased significantly, according to the World Bank's recent Nepal Jobs Diagnostic report. But continued job creation, especially of wage jobs, is needed to absorb underutilized workers into better-quality, stable, and well-paid jobs. The economic disruption caused by the COVID-19 pandemic – while not addressed in this report – highlights the importance of increasing stable and secure employment in the post-pandemic recovery period.
Nepal's economy has been gradually shifting from largely subsistence agriculture to more modern industry and services, and this structural transition is bringing better work opportunities for the labor force. Despite great strides, not all job seekers are able to access quality jobs, especially women. In the last decade, large numbers of men have entered jobs in construction, manufacturing, commerce and transportation, or have migrated abroad. Even though many of these are informal jobs or temporary wage jobs, they are nevertheless more productive and provide improved livelihoods compared to traditional low-productivity farm work. Women, on the other hand, have not transitioned in significant numbers. The share of wage work in Nepal jumped from 17 percent to 24 percent of total employment between 2008 and 2018, as nearly half of the jobs added since 2008 were wage jobs.
"The shift toward wage employment signals a fundamental change in Nepal's economic development and is similar to patterns seen around the world. As economies diversify their production activities and increase scale economies, employment becomes more specialized and more productive, and jobs are increasingly based in firms rather than self-employment, and pay more," stated Dr. Elizabeth Ruppert Bulmer, World Bank Lead Economist and main author of the report. "Urbanization amplifies these effects by concentrating economic activities while increasing the variety of products and services."
Evidence from a combination of data sources – national labor force surveys from 1998, 2008 and 2018, the 2018 Economic Census, and a 2019 survey of 900 SMEs across 6 districts – points to a number of constraints to achieving better labor market outcomes in Nepal. One key impediment is Nepal's dramatic topography, which makes access to wage jobs and to product markets costly. Most jobs are informal and concentrate in relatively low productivity sectors, while most firms are micro-sized with one or two employees, and target small local markets rather than exporting or connecting to regional or global value chains. In addition to credit constraints, many SMEs cite tax regulations, high taxes, scarce skills, and bureaucratic inefficiencies as obstacles to growth and therefore job creation.
Gendered social norms have limited female labor mobility and work opportunities, reflected by the fact that most women remain in unpaid work. Three-quarters of new jobs taken up by women between 2008 and 2018 were in non-wage self-employment or unpaid family work, much of which was farm work. Occupational segregation and social norms contribute to the large earnings gap between men and women, as per the report.
In order to improve job outcomes in Nepal, the report recommends policies focusing on fostering SME productivity and growth; improving the business environment and labor market policies; increasing the individual, family, and economy-wide benefits of international migration; and preparing and connecting women and youth to better jobs, including entrepreneurship.
"While the report does not address the shocks from COVID-19 experienced by Nepal's economy and its people, it underscores the imminent priority for Nepal to save livelihoods of the most vulnerable workers, including those in subsistence agriculture and urban and rural informal day laborers or self-employed workers who lost their income sources," states Faris Hadad-Zervos, World Bank Country Director for Maldives, Nepal and Sri Lanka. "The Government of Nepal has already initiated programs including the Youth Employment Transformation Initiative Project to address the immediate labor market challenges, and it is hoped that this analysis will further guide policy interventions to improve job outcomes as part of Nepal's resilient recovery efforts from the crisis."
Promoting Wellness Key to Developing Asia's Post-COVID-19 Recovery
Policies that promote and facilitate health and overall wellness are vital for Asia and the Pacific's recovery from the coronavirus disease (COVID-19) pandemic, according to the theme chapter of the Asian Development Outlook (ADO) 2020 Update released by the Asian Development Bank (ADB) today.
On top of the obvious health risks, the COVID-19 pandemic has increased inactivity, stress, and anxiety as lockdowns and layoffs heighten isolation, uncertainty, and economic hardships. The theme chapter, Wellness in Worrying Times, examines how wellness can help rebuild the human mind and body, and contribute to rebuilding the economy.
"Wellness involves the pursuit of activities that lead to holistic health, happiness, and well-being," said ADB Chief Economist Yasuyuki Sawada. "The pandemic has had a significant negative impact on physical and mental health, and governments should incorporate wellness-promoting policies into their recovery plans to promote economic growth that will benefit both individuals and society."
The report identifies a set of wellness measures across a range of policy domains including a healthy built environment, public infrastructure for physical recreation, healthy diet and nutrition, and a safe and healthy work environment. It explores how measures in these areas can contribute towards the region's recovery from the pandemic and emphasizes the importance of a lifespan approach to wellness to safeguard long-term mental and physical health.
Governments in the region can support public infrastructure that promote wellness including walkways, bicycle lanes, parks, recreation centers, and free sporting facilities. This will increase the number of people who participate in recreational physical activities on a regular basis—currently at 33.2%—making them healthier. Public infrastructure and programs for wellness are especially important for poorer Asians, who usually lack access to private wellness facilities such as fitness centers.
Governments should also encourage healthy eating by improving consumer information and awareness of nutrition and diet. For instance, some governments in the region are already imposing higher taxes on sugary drinks and tobacco products, combined with regulations on nutritional information disclosure for food and beverage products and public awareness campaigns. This is important given that annual direct medical costs due to obesity are estimated at 0.8% of the region's gross domestic product (GDP). Pursuing universal health coverage can amplify the benefits of wellness for all Asians.
Lastly, governments in Asia and the Pacific should strive to ensure a safe and healthy physical work environment for workers, especially in a post-COVID-19 scenario. In 2018, an estimated 2.3 million people died from work-related accidents and diseases worldwide, with the region accounting for over two-thirds of the total. The report notes that workers' happiness can improve by 0.15 units (on a scale of 1 to 10) if per capita workplace wellness spending doubles from the $11 global average to $22—which could lead to increased productivity and output.
Wellness is a big part of the global and regional economy, highlighting its potential role in post-COVID-19 recovery efforts. Wellness-related industries account for about 5% of global GDP or $4.5 trillion in 2018, and about 11% of developing Asia's GDP in 2017—and this is growing by about 10% annually. Wellness tourism, for instance, employed 3.74 million people in India, 1.78 million in the People's Republic of China, and 530,000 in Thailand in 2017.