My best friend is my psychiatrist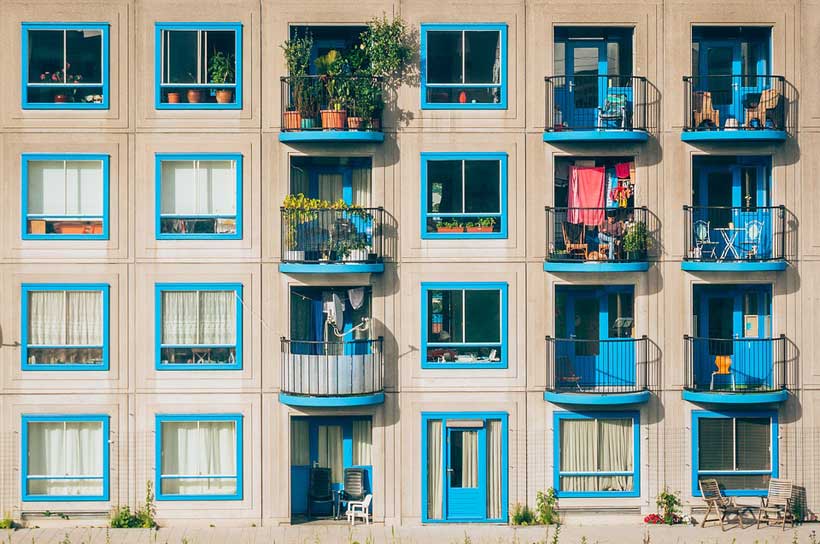 I'll leave the pain for tomorrow. Won't even think about it until tomorrow. That is, if tomorrow ever comes. So, I walk in the present, barefoot, sometimes struggling to survive. I'm going to make myself some cocoa. My new best friend swears by it. That, and colouring books for adults, journaling for five minutes daily. I breathe in, out. In, out. He's gone. He's out of my life. This powerful figure that I dreamed about loving me, sheltering me, protecting me. He's gone and married someone else. She had the daughter I could never give him. Someone else gave him the son I never could have. He's gone. I'm looking for something to read. But I'm not in the mood for J.D. Salinger's war stories. I'm too old for him now. He married girls. The kind of girl who wins a scholarship to an Ivy League University, and leaves her postgraduate studies because she thinks that Jerome David is the man for her. She's got it all made now, because Jerome David is in love with her, and wants her to have his baby. Stupid girl! Sing it Cranberries. Zombie! Zombie! My nephew is obsessed with zombies. A zombie called Benjamin Sylvester. Updike married the love of his life. All these women. Giving up their studies to follow the man of their dreams just so they could have children. Must soak in bath salts. It helps me sleep. That and my melatonin. Melatonin gives me gorgeous sleep. I don't need sleep. I don't need to eat. I don't need a man. I don't need pleasure. I just go through the motions of smiling, laughing, becoming angry, becoming Geisha. No one ever stays long enough. I didn't tell you that before. I'm telling you that now. They don't stay long. Perhaps my behaviour is absurd.
Once I was too young. The love of my life tells me now over lunch that I look like his daughter. He is only ten years older than me, but this is his train of thought. I must submit. Never did. Never will. I believe in family values. All this time I could have been happy, but I'm old now. I look back at all those men. Gorgeous, impossible men and I never knew that they were in love with me. I only know that I'm fragile, you see. It would have destroyed me. Love makes staggering beauties out of the other women. What did it do to me? It would have destroyed me. First things first, what is this love? My parents neglected me. Dad was a writer. Mother was a fulltime knockout beauty. That business, that kind of beauty requires maintenance, maintenance, and more maintenance. So, I learned how to read by myself at the age of four. Or three. I don't know. I forget. A man understands this fragility in girls. I am a woman now. Surrounded by money. Money won't make you happy. Won't do anything for you, but make life perhaps more comfortable for you in ways you couldn't have even imagined when you had no money.
My sister, my beautifully put together sister has left me forever. How to deal with this. I write about Jean Rhys' sexual transaction,she had a Mr Mackenzie who didn't love her enough to make an honest woman out of her. I had my own tragic Mr Mackenzie (how I adored him, he never adored me back). I write about all of the non-existent love affairs now in my life. Now I literally have a throne. My beloved, my beloved, my sister gave me a throne. Gave me this nouveau rich life. I don't want any of it. I want her back. I want her here with me, beside me, but we're not tweens anymore. She refuses to worship me. Nobody knows how to deal with me. Least of all me. I tell myself to behave. Do I behave? My mother says shut up! You!Intellectual fool, there are no more such things as nuns anymore. Maybe I'm a closet-homophobic personality. Lots of heterosexual men are. Even though I say I'm sorry, even though they pretended to forgive me for not sleeping with them, they didn't. I know that now. Because I'm not a girl anymore, I'm a woman. I'm not beautiful. I want to die sometimes. I'm so embarrassed about the state of me.
My emotional state. I don't eat. I hide food away in my bedroom. There were maggots in the meat. On the plate. I had to dispose of that. I had to do that. Nobody must come into my inner sanctum. All I want to be is to be loved. Jimmy never let me meet his kid. A boy. The most beautiful boy that I have ever seen. Sometimes he would tell me who he really was in love with. Just for kicks, I guess. Just to watch all the love he had with me drain out of his exquisitely handsome face. It hurt. It hurt. It hurt. He was seeing a student doctor who was doing her practical. She was like me. Of mixed-race descent. Half non-European. Half-European. She was beautiful. I could see just how much of everything she was to him. They watched television together with her younger brother who was in primary school. He had other sports in mind for me, when the two of us were together. It was attention. It was attention that I wanted. All I ever wanted. Now I'm old. The men have moved on. Except I haven't. I'm reading my Gwyneth Paltrow newsletter.It is telling me that a mulatto is not a thing. The mulatto is not an inanimate object to wear on your arm like an accessory. She is life, she takes life, she gives life, beauty to the world around her.
In the bathroom, I look into the mirror at every conceivable angle. I don't like what I see. He isn't here anymore. The man is gone. Never to return. Isn't it because of the way I look? I'm still bone-thin. The wretched mood swings are still here. Wouldn't it have been enough for me to beautiful, charmed the pants off, as they say, and married, but the men knew what they would be in for from the start with my funny face. The temper, the tantrums. It would have been a never-ending story. Women, some women are also attracted to me. This I do not want. Not ever. All I want is the gone man. One-night, endless nights of passion with the gone man. But lovers turn into mothers as John Mayer so eloquently put it. I could not, do not have that impulse within me. To be mother. My writer father was both dad and mum to me. He washed the dishes, was a terrible cook, terrible driver. But my father was very good at remembering when to pick me up from someplace. I'd come out, he'd be waiting. Waiting, waiting, waiting for me. Everybody loves my sister more. She's vulnerable, and open to interpretation at the same time. Now what did that remark mean, I think to myself. What did her smile mean, I think to myself? She's off to Prague. She can't speak a word of Czech to save her life though. She will always be a foreigner.
A stranger in a strange country. Guess that's what she gets. For changing her mind about loving me. Nobody loves me. I am impossible to love. If I choose someone. They walk away. Leave me on the sidewalk, jump into their getaway car to go to a girl. And I stand there, plot and plan revenge, revenge, sweet revenge. Or, I'm in a parking lot. Done with me, they race away into the waiting arms of a fiancé. Men have everything. Men have it all. J.M. Coetzee outlived his son. Yes, yes. In the end they are just as insecure as I am. In the end, they have secrets too. They don't like growing older. But their looks increase. They are blessed manifold. They are blessed with children. And wives. Women who will adore them for the rest of their lives. I'm a natural born depressive. They want sexy and cute and vulnerable. I cannot be twenty-years-old forever, however much they want me to be. Howevermuch I want that. They just want me to sit on their lap. I would have done that in a heartbeat if anyone had asked. Nobody asked. Nobody did anything. Nobody said anything. Nobody is taking my phone calls anymore. I'm old. I'm old. I'm haggard-looking. I still want someone to love me for me. Nobody wants to love me. I'm impossible to love. I'm too hectic. I'm too intense. Sorry. Apologies that I can't be happy all the time. I still want someone to take me in their arms and tell me that everything, everything, everything is going to be alright. It isn't. It would be nice if there was someone just to say that once in a while. You will find me in a locked room every year. For a week. I take brand new medication. I become a novel person.
My personality gets a makeover. The pills are fresh from clinical run trials in Europe and America. Now I listen to Carly Simon. Have conversations with her inside my head. She wasn't a happy woman either. She was the most desirable woman in the room. She wasn't happy either. Like me. Like me. She didn't, couldn't have the one man she did want. He was more in love with himself at the time, than he was with her. There is always a period in an actor's life where the man is more in love with himself, that is his whole genetic makeup, his ego is his personality, his personality is his ego. His identity is caught in the crossfire. This other man, he actively, consciously makes conversation with me, all I can think of is Mr Columbia University. All I want is the men. Not this guy who talks like a woman. A woman who is an insane gossip. To me, he is more woman, than man. The way he talks, the way he touches all of my things like he wants to inhabit me. I know what he's thinking. I know what he says to my mother. She can't stop smiling she thinks that she's finally got me off her hands. She'll finally going to marry me off. Then I will be somebody else's problem. Not hers. Not hers. It hurts. It hurts me badly. Everything she tells her friends about me. I have so much insight into Vivien Leigh now. Marlon Brando. Laurence Olivier.
You have to first be in love with the role that you are playing. Be conscious of how you look, you must dress the part, how you walk, how you talk. Then you must be in love with yourself. Then the director's vision, and the screenwriter's vision. I'm an insecure personality. M. knows this. He knows I am mentally ill. Do they care how they treat me, how (in other words) they enable me, how they speak to me, they must hate me, or, or he is doing it out of love. For we have always been in love. I know that now. The thing is that the truth has come too late for both of us. This man looks at me with possession in his eyes. He wants like them all, to possess me. He wants to destroy me. Are you feeling sore, you wanted to make me whore, mistress, my love? I would have cared for you with my entire being for my lifetime. Dedicated everything to you.
You chose her to be your wife. On that particular day you couldn't wait to get her into bed. You said your vows in front of family, and friends. A television actress. You gave her what she wanted. A child. She gave you what you wanted. Thought you were too old to have children. She gave you a daughter. The daughter we should have had together. Sometimes I pretend she's ours. And when you sleep with your women, the girls I mean in all the ways that I did not, could not, would not, will not, or drink alone in a bar, think of me, think of me D., because my heart will be filled with despair, and all the time thinking of you. It is my turn now. It is my life that is complicated. The game is over. The love, D., I mean should be gone like you, but it isn't. I loved you. We fight. I know you like that. But it degrades me. You want me to talk dirty. You know of course I would do it for you in a heartbeat. You don't expect it from your wife, but your lovers. I can only be mistress and whore. You made that very clear to me. Understand. You say stay away from me. But in reality, you are saying stay away from my family. If you go near them, I will kill you. Now we don't talk. I remember your face in mid-orgasm. How you would hold me afterwards, how we'd talk and laugh like old friends, not boyfriend and girlfriend. Not husband and wife. We were, in Carrie Bradshaw's own words 'fuck-buddies'. It is lonely here in utopia. You're not the man standing in my kitchen, even though I very badly want to. She is the hostess at all of your parties. She is the hostess with the mostest. Well, I could never even come out of the bedroom, to see you in your element like that. You're not my mission anymore. I've stopped searching. Given up the ghost as it were. If it feels like I'm alone, it means I'm really alone now. Will I ever become accustomed to the loneliness?
I have nothing to offer but wine and my womanhood. What man wants an old woman with cellulite and stretch marks and surgical scars, when they can be adored by girls. You have your manhood, gone man, (if Julianne Moore can say that in a Paul Thomas Anderson film, then so can I, and I don't need my father's permission to do anything anymore, he wants me gone, out of the house like yesterday. I don't need a guru, or Dr Phil, or a self-help book written by Vishen Lakhiani). You're man but also woman half-formed by the glory of the electric poles of the sea. You want me to submit to vertigo, you innocent. You want me to submit as any hot-buttered stripper squishing your insides together down below in the hummingbird of your gut. Your tongue is a compact disc holding onto a music school. John Updike's music school. You unearth Pompeii. Unravel the fine threads of Rilke's letters to a young poet at the military academy he attended as a boy. Porn stars seem to have it all figured out. I sit and waitat the doctor's empty chairs all around me and think of a time when I was free. When my bones did not hurt, when my blood was not high. I'm ghost. Ghost with juicy memory. You're still my Hemingway (my darkness visible). My KurtCobain. My James Dean. I listen to the holy Lana Del Rey on repeat. Madonna is a rose-eating-peach. I compound death. You shuffle when you walk now, stranger to wilderness. There is no getting around this. This death, this life, this costume drama fake, fake, fake. I think of the life of Frida Kahlo, Jenny Zhang, Dorothy Lasky, Joop Bersee. I think of Elsa Lasker-Schuler. I have this image ofyou. I was obsessed with you, you said in life. You are a geisha. You are a Lady Gaga. You area minx in leather pants and leather jacket. Red lipstick. I have nothing to offer but joint, and street gang, the poor gene pool that I come from andthe bipolar as tight as a noose around my neck. Bipolar singing carols in June. In those early daysthe bipolar was both judge and executioner. I eat the psychiatrist in flashes of flame, watching her descend as ash. It's my job to eat her soft flesh, her thighs. Her hair tastes like snow. It melts away like a suicide. Of course, I know that it's not good for me. Then I begin on the psychological, next the phobia, the fear, anxiety eating away at my sexy-thin heart.I am sick, sick, sick then well, well, well, then productive, productive, productive and then when I'm like that, I write, write, and write. That is my reality. That is where I live. People have even diagnosed me schizophrenic, schizoid-affective. It makes me gag. I try and do normal things around the house but only normal people can do normal things.
Now I read disability literature to pass the time. Pamphlets on mental wellness. Sane means health, vigour, vitality. Enough about boring me. Are you as boring as I am? What's in your head? Is there a fire waiting to burn inside your head as well? Eating makes me fat. Eating anything makes me fat. Can you smell that? Mum has burnt the rosemary chicken again. That's the smell of my childhood sea. It's gorgeous out there. I don't want to see gorgeous anymore. The gone man loved me once. Now he has responsibilities. I must stay out of the way. I am in the way. Now, I am in the way. I remember how he said goodbye. Take that memory away from me. Take it from me now, please. It hurt. It hurt. It hurt. It still hurts. He doesn't care that he hurt me. He doesn't care that we can't be together anymore. The more I tell him I don't care that he is old enough to be my father, the more he turns his head, and refuses to even look at me.
Advice From A Mother, Missive To A Writer Father and Excerpt From A Book Forthcoming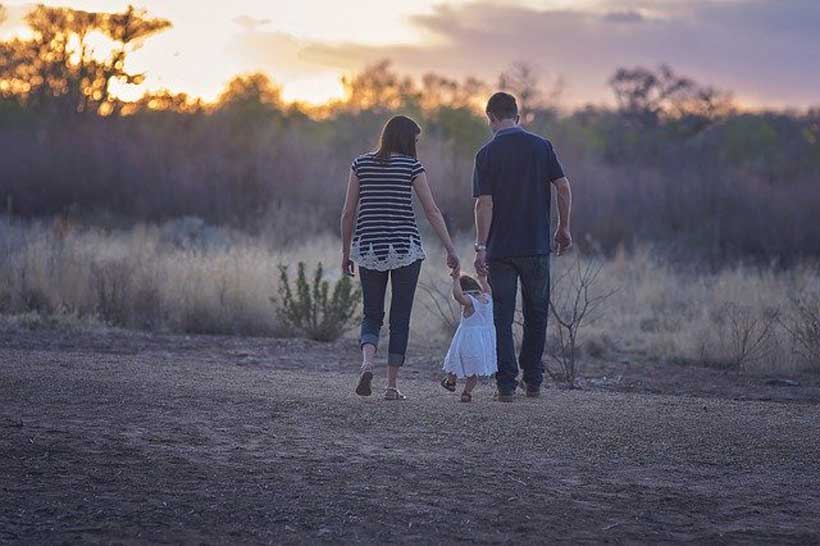 E-V-E-R-L-A-S-T-I-N-G. It could be a poem/or testimony/or the start of a new beginning. Or an extract from the introduction to "The Overcomers". All I had was a wristwatch and a page in a diary. I remember the time when no one would speak to me. Now I speak to all the sassy particles and powerfully good dimensions of the world. Now I am flicker. Now I am spark. This I guess is my inheritance. And when I look back now to the time when I saw no beauty or imagination in the issues I was having, when all I had on my mind was body shaming's dysmorphia and how much I was eating. When I considered a lettuce salad and yogurt a substitute for all the lack in my life. When I didn't see one ounce of enchantment in my struggle or the battlefield of my mind. My inheritance includes a gold that is indestructible as God. So, I guess this is a full circle moment for me but for me everything starts and ends in movements ordained By God. And the lesson is that even though you don't know what your inheritance will be, God knows. He knows exactly how cool you are.
Excerpt from the chapter "10 Things I Love About You", a book I am writing about "Overcoming".
1. "The fullness of your destiny awaits."
2. "You realise everything moves in seasons."
3. "I want you to accomplish all your dreams."
4. "Every characteristic of your soul is built for and constantly being reinvented for success."
5. "You have the response of competency in every situation."
6. "You are the evidence of God's blessing, promotion and inheritance in his life."
7. "You know and understand what your inheritance is."
8. "You believe in God's unconditional trust".
9. "You understand that the vision God has for your life He planted the seed in the past, is watering it in the present so that it can manifest itself in the future.
10. "When you know and understand the totality of failure and overcoming and winning over both adversity and adversary."
Excerpt from the chapter "Advice From My Mother". Give a man space. Give a man his space, daughter. Give a man room for his intuition to become like the frontiers of space, the boundaries of space, the territories of space. Give a man room for him to release and manifest this intuition and his potential. Daughter, understand that this is the fundamental reasoning behind making him happy. It will allow him to become the best version of himself. His faith in himself will increase and he will inspire the magnitude of greatness in others, and all the qualities of greatness in himself. You will then see the daydreamer in his soul, the childlike wonder he possesses when he is at work, atonement and forgiveness in his enduring love. Be the reading light in his world in daylight, and the innocent in his nightfall. Teach him to be an Elijah waiting for the abundance of rain.
Excerpt from the chapter "Positive Reports Of Abundance In Your Life". This is something about the introduction of abundance in my own life. It is a story about transformative love, enduring love, redemptive love and a return to love and what I heard in my spirit today about setting up miracles into power, into redemption, into salvation in my life. Believing in miracles, in abundance means to stay encouraged in the face of absolute negativity, to be boldly confident like Captain Kirk, to think with unlimited power (knowledge is power, God is power, being authentic is powerful) like Zimbabwean-born Mufti Menk, and when your thinking is unlimited you begin to manifest love, see love, envision love and this is a love that is not subject to laws or principles or change as Mother Teresa portrayed in life. It is one of a kind and when you love like this you become one of a kind too. One of a kind people walk through life with grace and abundance. To love is the singular most important assignment we can have in this world.
Excerpt from the chapter "The Daydreamer Chronicles". This is one of the pages from my diary that I journaled this morning. I was hurting this morning so this is what I wrote to counteract feeling wounded. One of a kind people walk through life with grace and abundance. They realise when failure and dismissal by others come to you it is only an abundance of rain teaching you how to be an Elijah, a force of good in the world, a force to be reckoned with, a force of bold confidence, leadership ability and greatness. To be great. Where do I begin? With the years that I have lost. I have notched up twenty odd years of lost. What you have lost can never be measured. The only person who can measure that is God in all of his supersonic dimensions. I have realised that the word "lost" means it is only a season that becomes your reckoning for a divine harvest.
How will we exist without illusion in all the dimensions of the non-reality that we are living in now. It is the space, the inter-connectedness, how we relate to each other across the widening spaces of humanity's birthplace, earth's almost sovereign rank in the universe, that will either count as the final frontier. There is the catastrophe of wildflowers at the back of my hand. My grandmother's porcelain teacups are as delicate and fragile as her consciousness. Nobody loves a warrior at first. Then they're called epic or legendary. So they gather reputation, praise and adoration to themselves like Rilke did with his Orpheus' sonnets. Rilke danced around the sun, embraced the moonlight found in nightfall. Hemingway was a captain. Salinger a tuning point. In Updike's features a vulnerability showed itself there in the pages of every domestic scenario that he ever wrote about. Last year, we ate ice cream and cake on my brother's birthday and like a comet around the sun, I felt him slip away into an impatient man from my reach. I let him go. Saw in his eyes the empires he would build in flight. Away from the world he had known as a child I called them red furious beasts, my brother called them flying-monsters. He wanted a family. Truthfully, I wanted a family too. God had a family. He called it humanity at large. This was amazing to me. His complex sensibility at work. Here we go. Here we go. Into the aqua-coloured veins and texture of platelets of the virtual world where sea meets sky and azure is really blue.
Sorry about this. I keep apologising. I am writing a love language unto myself to exit out from the realisation that I am losing the singular most important person in my life, my dad. So, I am writing love letters to myself today, all day long. Dear dad, you exist for me like the sun, two suns, moonlight, the stars, all the planets in alignment that our atomic God created. I am because of you elderly statesman, articulate and expressive orator, defender and giant of all who you knew once an autumn ago. I thought when I was a child that you only lived to exist for me as I exist for you. You have survived the volcano, and deserve all the thoughtful support and positive praise that I can give you now in this autumn. I adore you dad. I always will. You teach me daily to master the pain.
Tears: The Water Diary, How To Live Alone And Be Inspired By Murakami
I hated learning how to drive. It didn't mean the gateway of indepence for me. The driving lesson filled me with anxiety and impending doom. What it meant was that I had to leave childhood behind. There is 'us' for every breadwinner after an unsettling homesickness. Friendships fell away after my
mania in this neighbourhood. Girls as old as me had babies after quietly graduating from university. Everybody had the varsity blues. They settled down with their families dividing their daily hours within the workplace, their households, the framework of career.
I drive. I drive past my high school. Pass houses, pretty leafy suburbs, Muslim schoolchildren. I can smell fast food in the air. It's a mix of rotisserie chicken, Chinese food, Cape Malay, mystic pizza, and strays. Open fields where children played soccer. Bipolar is a gift of fire. In the middle of the night those same children would wake to the syndrome of gunfire and now we come 'to walking' away. The lessons we learn from it. I tell myself to breathe.
I do know what it is to miss a thing of beauty. All I know is I am tired. I am tired of lying down, sleeping a lot and taking deep breaths. I try not to think about abortion. The memory of fingerprints, the mysterious invisible, Joshua and Moses. Of course, I know that Lazarus is just sleeping. God was looking for disciples. He found them in fishermen. Not women. Not girls. Certainly not feminists. I try not to think about it. The song I just heard playing on the radio. Where the American girl goes to have an abortion at a clinic.
The people in the WhatsApp Mental Wellness Group that Ashley added me to was for single men and women living with bipolar mood disorder. The other people in the 'tribe' complained about me. They said I was sending too many messages and keeping them up at night. Ashley shouted at me. I didn't say a word. My brother captured a bullfrog in the garden and put him in a bucket in the kitchen. We covered the bucket with a pane of glass so we could watch Leonardo's movements. We named him, fed him and gave him water. Then one day he died. The circumstances seemed mysterious to me. I phoned Ashley with tears streaming down my face and amidst sobs I told him my sister and I were fighting. He told me in no uncertain terms was he going to feel sorry for me and to stop my psychotic behaviour. That did not shut me up. It just made me cry harder. He said he had things to do and that we'd talk later. I felt as if I was undeserving of this kind of suffering at this point.
Leonardo had become my friend. Our mind is powerful. It can elevate us to success or help us pursue happiness. If only Ashley had listened to me and felt sad because I felt sadness in that moment. That the condition of the world changed even when an animal passed away was not lost on me. I left the group soon after. I would start the day with an affirmation and full of enthusiasm and wish everyone well and to be the best version of themselves. So much for positive reinforcement to carry you through a stressful morning. I felt that I was not acknowledged in the group and then felt ignored. There was a gay filmmaker. She was a lesbian but she also had affairs with men. I thought if you were gay that you were gay. I didn't know that you could switch sides. There must have been about eight of us in the Whatsapp group. Four remained quiet, not saying a word but witnessing my gaiety and whenever Ashley took it upon himself to take me to task for my errant behavior. I would be publicly humiliated. He would say pointedly, 'you're not special Abigail', or 'there are others here just like you with their own story and problems', and then the cliffhanger, 'some here have a family, a child, children and I'm sorry but you'll just never know what that feels like'. He meant to have a child and a spouse and to live his life and be happy on top of all of that. Ashley never allowed me to feel the way that I was feeling.
In the years to come we saw each other on and off again. He would come and visit me, talk about himself and chainsmoke in my parents' sitting room. He's living in another country now teaching videography and media studies to kids. He's met a girl. She's not Michelle Brown. Michelle Brown was aggressive, stubborn, and headstrong. Michelle Brown was a principled intellectual teaching English to Chinese businessmen who struggled with the language. The girl he's met is the polar opposite of Michelle Brown. She's a girl that Ashley has never introduced me to. They like taking selfies together that appear all over his social media platforms. I miss him and I don't miss him. I miss his dark head, the smell of his cigarettes, his sunglasses, his smile but these are the same things I don't miss about him. He did a documentary on his father that I feel he stole from me. Let me explain. I tend to overthink. He asked for funding from ECPACC which was the exact place that I was going to ask for funding from for my film on my dad's life. I went on and on about this to everyone in my vicinity. But he had achieved what I could not achieve in that moment. He's not your friend, my mother says. My sister advised me to stay away from him because he was not good for my mental health. He sent me his father's documentary from the country he lives in now. I miss him asking me for an ashtray.
The group gave me an identity. I began to miss it. Nearly a year later or perhaps it was a few months I asked if I could be added back into the group. Ashley said so many people had left he was no longer running the group. He had also become too busy to run the group. I missed the group even though I had only really spoken in depth to two people. I had only spoken to someone whose name escapes me now and Ashley. I have great and fond and deep memories of our times together and of our friendship. He was and is very forgiving and is a gentle soul. He was always there for me and I think of the times I could have just called him up in a heartbeat when he lived in the same country as me.
There's a shadow in my face that only the man could see. I have to look after my father. The Johannesburg producer is asking me to come for a Christmas holiday but he's not willing to pay me for my content, my intellectual property. It's driving me insane. Trying to land proper paying writing gigs. I don't know what to do. I'm frightened but this is the way the world works and I am only learning this now. I can't. I tell myself and slowly type the words. I have to look after my father. My father has mentored me all my life. I can't abandon him now that he needs me the most. The Scriptures say to honour my father and my mother and my days will be long. Sister Joel, a very good friend of the family, tells me Allah will reward me with paradise one day for what I am doing for my father. This gives me hope when I feel hopeless. The light that was dimmed is awakened once again. Sometimes the door is closed because Allah wants to protect you. I saw that in a post on Facebook yesterday late last night while I was scrolling. No matter how much my present circumstances hurt, wounded me, drove me to distraction or made me feel emotionally damaged on a daily basis I must understand that there's a bigger picture in the frame and it's having a spiritual outlook on one's life.
I am angry at the world today. Dr Jordan B. Peterson is right. There's suffering. There's worship of that suffering (I'm guilty of worshipping my own suffering). There's malevolence in the world and unspeakable horror. I'm suffering because I'm tired, overworked and underpaid and I am watching my father die in front of me, withering away. He is alive but he doesn't want to be and in my tears there is a water diary. It feels as if I am drowning everyday but then I make dua. (what the Muslims call prayer). That's the difference. Prayer and meditation on all the good in this world and in my life does wonders for the soul. The universe and the soul is somewhat renewed. You begin to see the truth and beauty that Keats spoke about. I listen to Sam Harris on the Waking Up app. He is talking to a poet.
Dear Virgil, I am so sorry I didn't know how to love, how to love you back and I was always so frightened of what the future might bring and the separation from my mentally ill parents. I hope you can forgive me one day.
I turn to the world and say, I am ready for what will come. Life is short. Time is precious. The future is now. I tell myself not to give in, not to give up. I say to the world. Let us once again believe in hope and reconciliation and social cohesion. Let us bow our heads and go down on our knees and pray for peace.
Memoir Of A Renaissance And The Powers Of Silence In A Letter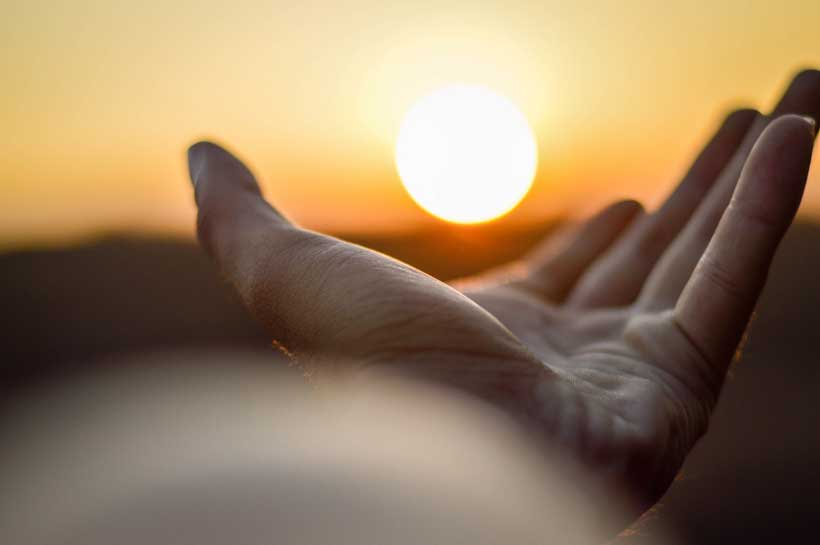 Everything is so environmental these days in my life. I am cold even if it is summer outside. It's summer now. I have been dictated to by film my entire life. Right now I am waiting for a sunrise to come up. I am thinking of my childhood. I am a stream-of-consciousness multi-dimensional type when it comes to my literary work tutored in the success of law and principle by my faith and I can't focus. I can't seem to concentrate because all I can think about is your sadness and your broken heart and your faith that carried you through all of that. It is your raw and unflinching honesty that moves me, that is my muse now and a desert. The psychological framework of a desert. I think of all of these narratives that you carry deep inside your heart as yours, as majestic, as promising. You're magnificent in every way possible, you're a man of honor and valor and excellence. Happy birthday for tomorrow. Always.
Another chapter in my life has come to an end.
What is this cool poetry that runs as deep as unchecked art? What are these times I am living for? I remember what it felt like as water tugged at the very essence of my soul in high school. Inside the amoebic depths of the local swimming pool I was mitochondria. I am alone in the stillness of the day turning into night. The dogs are giving me a tutorial in venting hunger and anger. I fed them eggs and rice last night in a cocoon of blackness. That was what the realization, the paranoia, the delusion was encased in. The universe was a duvet of starry filled blackness as I watched the three females eat. The man was never coming back and an agitation moved through me. I was chasing the sea again. Once I knew what swept off my feet romanticism was and even felt like. To see agency in a man. To be a woman and to have access to that energy. To have that invitation. I live for language and the performing arts now. For this kind of poetic transformation the world offers up to me now as captain as I write to reach that swept off my feet romanticism repeatedly just to feel alive in the moment again.
What poetry offers the soul in times of loneliness is solace at the end of a relationship and the beginning of closure. The silence and the hours are all around me. A vagrant has come to my door. He always comes and begs for something to eat but his manner has turned into advances a few times and I had begun to feel frightened and torn. Not safe on so many occasions. My mother did not stand up for me. My father was elderly. He knew this. That I was a flying solo bird and he was beginning to exploit me in the worst possible case scenario. I think of the man who is my muse now. The soldier on the battlefield carrying a gun and nothing but strategic thinking holding him up. The man taking care of his mother, taking her grocery shopping, taking her to the clinic. It has been a year. He is knocking. The vagrant. I ignore the rub of that persistent knocking. My mother is tired. She lies curled up like a child under a warm blanket on the sofa in the lounge drinking her coffee. I remember her lipstick mark on a mug from childhood. I am a novelist now. The book was released in August of this year in Australia and the districts of New Zealand. The book Letter To Petya Dubarova. It was a Pick Of The Week in The Sydney Morning Herald, The Brisbane Times and The Age just this year. Am I proud I wrote a book on my personal experience of mental illness and suicide in my family to another poet? I don't know.
Then I am flashed on a screen on a weekday afternoon being interviewed about this book and I go there. Of all the places in this world I could go. I go there. I say, "I Googled suicide and depression" (like an expert on the subject matter). Perhaps I shouldn't have said that because in the Q&A afterwards someone asks me hesitantly, tiredly, wine-tired (there had been a wine tasting before I zoomed into that room in a small town in the Karoo) about that. I answered as honestly as I could and with care. I gave it some thought beforehand and took it upon myself to answer sensitively. I only have the sinew of wit for company now and Netflix. The man is long gone into the shadows. Am I writing this to him or for him I don't know. He told me he belonged to a club. An aviation club. He loved airplanes and flight. He had been in the air force before the army. He was an avid skateboarder as a youth and had even placed in competition. When I think about him I think of poetry and the girl I once was in high school that he had loved from afar. There had been others. Always others. In the last email I read from him he had written I have moved on. I had difficulty letting go. He is and was and always will be the love of my life. How Jane Austen.
The evening is pale. The silence is tender. The words are golden and in my hands they're an emboldened tapestry with multi-layered threads. All I have are these words now to remember the shine of the afternoon as I waited barefoot for him in the sitting room of my parents house. He would pull up in the driveway in the wide expanse of his silver car. I would talk and he would listen. He would talk and I would listen. Now there is nothing but isolation hidden in the waves and vibrations of day, in the light, in the powerful blue of the sky. I am crying and I know why. We had goals, plans, dreams. Had I imagined them? They are more of an illusion now. Illusion withheld, illusion encountered, oh you bewildering illusion. The man is caught up in a novel era. I am distracted. I can't fall asleep like clockwork. Not the way I used to. I'm still up in the middle of the night counting sheep. You see, I can still hear his voice inside my head and he's still a vessel of pure light. It's been years now. The hour takes me under. I am alert and the sound is psychological. He was a catalyst in unchartered territory where waters run deep. I carry his signature upon my heart. Always.