While very few Americans (and Western Europeans for that matter) would be hard pressed to successfully locate the Republic of Abkhazia on a map (it's the northwest corner sandwiched in between the Russian Federation and Georgia, its western shores lapped by the Black Sea), even fewer (de facto, no one) would be able to tell you that for the last month a very curious and potentially tense international situation has been brewing there over the holding of presidential elections. There has already been plenty of local and regional coverage over just how the first two rounds have gone for President of Abkhazia. In short, no one won a commanding victory in the first round, which automatically triggered a second round run-off between incumbent local leader Raul Khajimba and head of the opposition party, Alkhaz Kvitsiniya. In that second round, which just took place last week, Raul Khajimba was declared the winner in an extremely close race (39,793 votes for Khajimba vs. 38,766 for Kvitsiniya). Kvitsiniya has subsequently spent the past week declaring the illegitimacy of the election, even going so far as to take the decision to court with the Central Electoral Commission, which reviewed the complaint and ultimately decided unanimously to uphold election results. Kvitsiniya is still hoping to garner enough local, regional, and international support to nullify the elections, claiming illegitimacy basically on two principles:
Khajimba did not garner a 50% majority share of the votes in the second round run-off (his percentage was 47.39%).
The overall amount of 'against all' in the election was 3,155. This amount, combined with the amount of votes received by Kvitsiniya, exceeds the amount tallied by the declared winner and thus it is illegitimate that Khajimba should be President.
There are two immediate problems at the local level with this logic. Firstly, there does not seem to be a provision in Abkhazian electoral legal documents that demands a second round run-off winner has to receive more than 50% of the votes cast. It seems as if people who favor Kvitsiniya are taking the first round rules (in which any candidate that received more than 50% of the overall vote would have automatically won the presidency and no second round run-off would be necessary) and applying them arbitrarily to the second round. But again, it is not clear that Abkhazian electoral law stipulates this and there is some documentary evidence to show the opposite is true: in the second round, you simply need to win a simple majority against the main opponent. Secondly, the idea of combining the losing candidate's votes together with the 'against all' tally is simply absurd and ludicrous. Those in support of Kvitsiniya seem to be very conveniently arguing that a vote 'against all' is obviously a vote against Khajimba. Even more conveniently, they are also forgetting that a vote 'against all' is without doubt a vote against Kvitsiniya as well. So, the idea that his supporters have an exclusive right to take the 'against all' vote for their own favor is ridiculous. After all, if you add the 'against all' votes on the same principle and give them to Khajimba, his overall total now becomes 42,948, which is actually 52.55% of the overall vote, which would make null and void Kvitsiniya's first complaint of illegitimacy. Not surprisingly, supporters of Kvitsiniya strive to keep these numbers out of the media.
The idea of local elections, even at the 'presidential' level, across areas of the former Soviet Union being hotly contested, with claims of corruption, chicanery, and unfair double-dealing, is not exactly surprising. This type of controversy has happened all over the Post-Soviet space since the dissolution of the USSR in 1991. And there are plenty of extremely talented political analysts and electoral observers all over Russia and Georgia fully capable of covering this race. The race itself does not explain why I am so interested suddenly in Abkhazian affairs. What intrigues me most is how much foreign affairs, Russian-American relations, and global power competition are embedded within these elections while Western observers try to claim innocence and pretend that the current tense state between Russia and America does not play a role. Note that at the very beginning of this article I mentioned the declared winner of the Abkhazian Presidency was the local leader Khajimba. Most western media outlets are using the term 'separatist' to describe him but conveniently NOT explaining what this 'separatism' means. Khajimba is a local resident of Abkhazia who in the past has been a member of Parliament in Georgia and has previously participated in presdiential elections in Abkhazia in 2004, 2009, 2011, and 2014. This was all before there was ever any formal conflict or tension with Georgia and Russia. Khajimba simply believes the best future fate of his native region lies with more sovereignty and independent governance for Abkhazia by Abkhazia. For him the issue is not about whether Russia or Georgia should control Abkhazia at all. He has even put in his own case in court to push for this, but through the proper legal process and with respect to the rule of law. It has been the opposition opponent and his group that have tried to block, postpone, and delay this court petition, subverting the rule of law de facto. This subtlety is missed in the West and instead Khajimba is painted with the broad and negative brush, 'separatist.' That record should be corrected.
So when more than a dozen western countries come out against not just the election results but actually against the very holding of elections at all (calling them a 'sham' and 'fake'), it is not so much about legal precedents as it is about America fearing the Russian bogeyman, seeing Abkhazia destined to go the way of Crimea – back into the territorial fold of the Russian Federation – regardless that Khajimba has never uttered any desire for that to happen. Russian readers can be forgiven if they do not know that since Crimea rejoined the Russian Federation, every single western media outlet, bar none, has addressed that event as the 'annexation' of Crimea. To date, I am the only Western scholar I know on record as using the term 'secession' instead. What's in a word? Quite a bit, actually. The use of the term 'annexation' implies forced compliance and non-voluntary action. 'Secession', on the other hand, means the opposite. Since Western analysis of Russia today is incredibly biased in portraying Russian interests as always heavy-handed and manipulative, Crimea will always be 'stolen' rather than a willful vote of the majority of the local population to decide their own future political status. Abkhazia, to me, is very much in a similar position with the election of Khajimba as President. Perhaps more cynically, it is highly doubtful the United States really cares so intensely about the 'territorial integrity' of Georgia. It is also highly doubtful that it truly believes hard data and factual evidence shows that Abkhazia would be better off under Georgian rule rather than under its own management.
The only real reason the United States voices such staunch opposition is simply because it is an American cardinal interest to keep Russian dominance within its own regional neighborhood tamed. At the time, many in the West warned that Crimea was going to be a 'stepping stone' to Russia taking over other parts of Eastern Ukraine, and then Poland, and after that the Baltics. Of course, none of that has even come close to happening, with Russia not really showing that much interest in causing so much regional disruption. Not surprisingly, no one in the West has recanted those dire predictions and or admitted to being wrong about declaring the 'rebirth of a violent new Russian empire.' So people should be forgiven if they are not willing to listen now to similar American claims about how allowing Abkhazia to become closer in diplomatic and economic terms with Russia will signal a new cascade of annexations, where soon enough there will be no more Caucasus at all but a new Russian empire in its place. The American boy who cried about the Russian power wolf. Again.
The greater philosophical questions worth debating deal with power. Who has the right to secede? Who does not? What reasons are legitimate to change territorial allegiance or membership status in a given country? What reasons are illegitimate? Should such considerations be a strictly local issue, based on the true and fair political will of the local people expressed through elections? Or are these considerations at the mercy of greater international powers, rendering regions like Abkhazia nothing but pawns in a greater chess game taking place on the international stage? It is beyond the scope of this article to answer those questions. But this article does warn all readers from believing anyone who would give easy and trite answers to such complex, profoundly problematic questions, with Russia always conveniently being placed in the role of villain.
Crisis in Armenia Provides Fertile Ground for Russian Meddling
The immediate cause came on February 25, when Onik Gasparyan, Chief of General Staff of the Armenian Army, and other senior commanders released a statement calling for Prime Minister Nikol Pashinyan to step down. Pashinyan responded by firing Gasparyan.
Yet the real cause of the uproar is Armenia's defeat in the Second Karabakh War last year, which has triggered a deeply troubled and long-drawn-out period of soul-searching and consequent instability.
Delving into the details over what are the real reasons and who is to blame may anyway be futile in the cloudy political world of all three South Caucasus states (including Georgia and its current woes). While many Armenians believe that the protests are more about internal democratic processes, there is an undeniable geopolitical context too. Perhaps what matters most is the international ramifications of the conflict, especially as the early phases of the Russian-brokered November 2020 ceasefire agreement between Armenia and Azerbaijan are now being implemented.
The political crisis in Armenia does not affect the implementation of the agreement on Nagorno-Karabakh, Kremlin spokesman Dmitry Peskov said on February 26. Other statements by the Russian leadership indicated that the Kremlin, which closely follows the internal development of its Collective Security Treaty Organization (CSTO) ally and the fellow member of the Eurasian Economic Union (EEU), is nevertheless remaining aloof for now.
Over the past year, Russia has confronted multiple crises along its border with some finesse, successfully managing near-simultaneous crises in Belarus, Kyrgyzstan, and Armenia-Azerbaijan.
In each case, the Kremlin has sought to extract geo-economic benefits. Take the current Armenian crisis. The opposition has some support, but not as much as the current leadership. Leaders from both sides have connections with senior Russian leaders, albeit the Kremlin was far more comfortable with the pre-Pashinyan Armenian political elite. They understood what Russia likes in the near-abroad – cautious leaders mindful of Russian sensitivities and unwilling to play the reformist and Western cards that Pahinyan has used since coming to power in 2018.
And yet however much illiberal Russia feels uncomfortable with the reformist Pashinyan government, it needs for now because his signature is on the November ceasefire agreement. With the early stages of the deal being implemented, Russia is keeping its eyes on the prize — most importantly, the agreement to reopen Soviet-era railways which potentially will reconnect Russia to Armenia via Azerbaijani territory. Chaos in Armenia can only jeopardize this key aim.
Russia also understands that Pashinyan is becoming increasingly dependent as time goes by and that it can exploit this vulnerability. Equally obviously, the opposition could prevail, and that would ultimately benefit Russia too.
In the long run, Russia has caught Armenia in a cycle. To stay in power, the government would need extensive Russian economic, diplomatic, and perhaps even military support. But any new government formed by the current opposition would likely demand even more weaponry from Russia to prepare for the next confrontation, however hypothetic, with Azerbaijan. In both cases, the price for more arms would likely be deeper integration of Armenia within the EEU. And whatever remained of Armenia's policy efforts towards the West, already under grave pressure since the Karabakh defeat, would die.
Potentially, there is a yet-greater reward for Russia – persuading Azerbaijan to allow the Russian peacekeeping mission to remain on its soil beyond the end of 2025. In which case, an openly revanchist Armenian government formed by an opposition determined to build a battle-ready military capable of offensive operations would be a useful tool for the Kremlin to justify the continued presence of its units in Karabakh.
Author's note: first published in cepa.org
Caspian: Status, Challenges, Prospects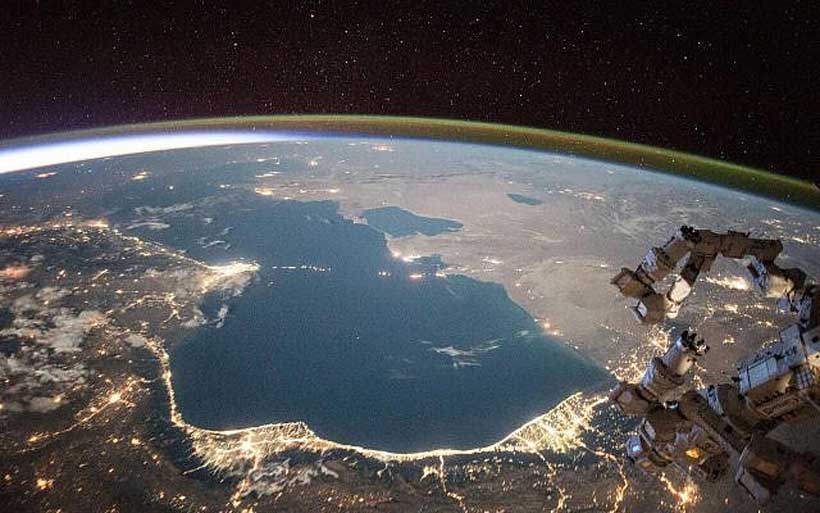 An Analysis into the Legal Classification, Security and Environmental Concerns, Geopolitics and Energy Flow Impact of the Caspian Plateau
How has the world's largest inland body of (salty) water escaped the economic and political notice for so long? And it is for a resource-rich area of a unique locality that connects Europe and Asia in more than just geography. Simply, the Caspian Basin is an underrated and underexplored topic with scarce literature on its geomorphology, mineral deposits and marine biota, its legal disputes, pipeline diplomacy,environmental concerns and overall geopolitical and geo-economic interplays.
As the former Minister of the Canadian government and Secretary General of the OECD – Honorable Donald J Johnston – states in the foreword, Caspian – Status, Challenges, Prospects"is a fitting title for a book that masterfully gives an objective, comprehensive overview of the region. The authors have compiled an analysis of Caspian's legal classification, security and environmental concerns, geopolitical scenarios, and energy flow impacts as they affect the world's largest continental landmass – Eurasia."
From comprehensive but content intensive insights on Caspian littoral states Azerbaijan, Kazakhstan, Iran, Russiaand Turkmenistan, to external actors like Turkey, EU, China and the United States, readers are presented how separate actors and factors interact in this unique theater. The book elaborates on the legal classification of the Caspian plateau including the recent 'Convention on Legal Status of the Caspian,' to the numerous territorial and environmental security concerns.
Prof. Anis H. Bajrektarevic and his co-authors present Caspian as the most recent, fresh and novel way, in one stop-shop offering broad analysis on the Caspian region. It is a single volume book for which extensive information is exceptionally rare to find elsewhere. Following the read, authors are confident that a new expanse of scholarly conversation and actions of practitioners will unfold, not only focused on Caspian's unique geography, but its overall socio-economic, politico-security and environmental scene.
Welcoming the book, following words of endorsements have been said:
The Caspian basin and adjacent Central Asian region (all being OSCE member states, apart from Iran) have, since the early Middle ages, acted as a crossroads between different civilizations and geopolitical spaces. In an increasingly interconnected world, growing geopolitical competition, economic interdependence and the emergence of new global challenges, particularly those related to water, energy and the climate emergency, have highlighted the relevance of this region, making it of increasing interest to researchers and academics. This book presents a thorough analytical compendium of historical factors, political dynamics, economic trends, legal frameworks and geopolitical interests which underpin, but also affect, the stability and development of this complex, diverse and strategically significant region.
Amb. Lamberto Zanier,Secretary-General, Organization for Security and Cooperation in Europe (2011-2017) OSCE High Commissioner on National Minorities (2017-2020)
A thoughtful, comprehensive and balanced analysis of the complex interplay between geopolitics and geo-economics in Central Eurasia, and pivotal energy plateau – that of Caspian. We finally have an all-in reader that was otherwise chronically missing in international literature, which will hopefully reverse the trend of underreporting on such a prime world's spot.
Hence, this is a must-read book for those wondering about the future of one of the most dynamic and most promising regions of the world and what it could entail for both reginal and external players. 
Andrey Kortunov Director General, Russian International Affairs Council
Although of pivotal geopolitical and geo-economic importance, Caspian energy plateau represents one of the most underreported subjects in the western literature. Interdisciplinary research on the topic is simply missing.
Therefore, this book of professor Bajrektarevic and his team – unbiased, multidisciplinary, accurate and timely – is a much-needed and long-awaited reader: A must read for scholars and practitioners, be it from Eurasia or beyond.
It is truly a remarkable piece of work!
Authors were able to tackle a challenging subject with a passion, knowledge and precision, and turn it into a compelling, comprehensive yet concise read which I highly recommend.
Former Minister of Foreign Affairs, Republic of Kazakhstan Erzhan Kazykhanov, Ambassador Embassy of Kazakhstan, Washington dc, USA
ARTNeT secretariat is pleased to see how our initial invitation to Prof. Anis H. Bajrektarevic to present at the ARTNeT Seminar Series in 2015 evolved. The talk was initially published as a working paper for ARTNeT (AWP 149). Now Prof. Bajrektarevic, in collaboration with another two co-authors, offers a comprehensive study on a nexus of legal, security, and environmental issues all emanating from and linked to energy cooperation (or lack thereof) in the subregion. This volume's value extends beyond the education of readers on the Caspian Basin's legal status (e.g., is it a sea or a lake?). It is just as relevant for those who want a more in-depth understanding of an interplay of economic, security, and political interest of players in the region and outside. With the global institutions increasingly less capable of dealing with rising geopolitics and geo-economic tensions, more clarity – even if only about some aspects of those problematic issues – should be appreciated. This volume offers such clarity.
Mia Mikic, Director UN Economic and Social Commission for Asia and the Pacific (UN ESCAP) ARTNeT coordinator
It is my honor to reflect on this work on Caspian. Comprehensive and content rich, this book of professor Anis H. Bajrektarevic and his co-authors brings up comprehensively all the useful information on Caspian, with the geographical and historical background and cultural, economic as well as security aspects related to it.
Authors' novel and unbiased approach shall certainly help decision makers in their bettered understanding of the region that has centuries-long history of peace and cordial neighbourly relations. Long needed and timely coming, I warmly recommend this reader to those who want to know, but more importantly to all those who want to understand, this pivotal region of the world.
Ali Asghar Soltanieh Former Ambassador of Islamic Republic of Iran to United Nations and other International Organizations in Geneva & Vienna
The book by Professor Bajrektarevic and his co-authors embodies a wide-ranging overview of the intertwined interests pursued by the young democracies of the Caspian basin, battling with inherited land and water disputes, and their interplay with regional and global powers. Apparently, supporting political independence of the formers and promoting their integration into the latter's markets requires adequate analyses, timely outreach policies and consistent engagement. In this sense the publication serves as one of the scarce handbooks to understand diverse interests of stakeholders, dynamically changing security architecture of the region and emerging opportunities of cooperation around the Caspian Sea.
Ambassador GalibIsrafilov Permanent Representative to the UN Vienna and to the OSCE Embassy of Azerbaijan to Austria
Caspian: Status, Challenges, Prospects
An Analysis into the Legal Classification, Security and Environmental Concerns, Geopolitics and Energy Flow Impact of the Caspian Plateau
As Georgians Fight Each Other, Russia Gleefully Looks On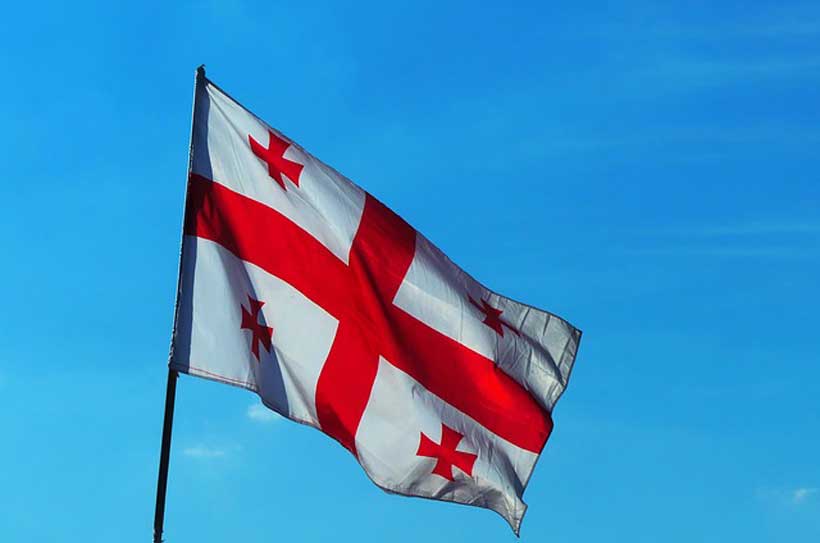 Earlier today, the leader of Georgia's major opposition party – United National Movement (UNM) – was detained at his party headquarters by government security forces, the most recent escalation in a drawn-out political crisis. This could well be the beginning of a new troubled period in the country's internal dynamics, with repercussions for the country's foreign policy.
The optics favor the opposition. Images of armed and armored police storming UNM's headquarters was damaging to the ruling party, Georgian Dream (GD). Western diplomats expressed grave concern over the events and their repercussions. Protests have been called, and will likely be covered closely in Western media.
What comes next, however, is not clear.
Much will depend on what long-term vision for the country the opposition can articulate in the aftermath of the most recent events. It was not that long ago that UNM was declining as a political force in Georgian politics. There is a real opportunity here. But the burden is on the opposition to make a play for the loyalty of voters beyond its circle of already-convinced supporters.
Appealing to ordinary Georgian voters is ultimately the key to resolving the crisis. Beyond the intra-party clashes about the legitimacy of the most recent elections, there is a growing chasm between political elites and the challenges faced by people in their daily lives. And tackling these challenges successfully will not be easy.
Both the ruling party and the opposition have been facing declining support from the public at large. Long-term economic problems, which have been greatly exacerbated by the pandemic, have not been credibly addressed by either side. Instead of solutions, both sides have engaged in political theatrics. For many voters, the current crisis is more about a struggle for political power, rather than about democracy and the economic development of the country. No wonder that most people consider their social and economic human rights to have been violated for decades no matter which party is in power. These attitudes help explain high abstention rates during the most recent election. Despite remarkable successes in the early years after the Rose Revolution, Georgia has lacked a long-term policy for reimagining its fragile economy since its independence and the disastrous conflicts of the 1990s.
None of this, however, should minimize the threats to Georgian struggling democracy. Today's arrests reinforce a longstanding trend in Georgian politics: the belief that the ruling party always stands above the law. This was the case with Eduard Shevardnadze, Mikheil Saakashvili, and is now the case with the current government. For less politically engaged citizens, plus ça change: Georgian political elites for the last 30 years have all ended up behaving the same way, they say. That kind of cynicism is especially toxic to the establishment of healthy democratic norms.
The crisis also has a broader, regional dimension. The South Caucasus features two small and extremely fragile democracies – Armenia and Georgia. The former took a major hit last year, with its dependence on Moscow growing following Yerevan's defeat in the Second Karabakh War. Today, Russia is much better positioned to roll back any reformist agenda Armenians may want to enact. Armenia's current Prime Minister Nikol Pashinyan has been weakened, and easily staged protests are an easy way to keep him in line.
Georgia faces similar challenges. At a time when Washington and Brussels are patching things up after four years of Trump, and the Biden administration vigorously reiterates its support for NATO, Georgia's woes are a boon for Moscow. Chaos at the top weakens Georgia's international standing and undermines its hopes for NATO and EU membership. And internal deadlock not only makes Georgia seem like a basket-case but also makes a breakthrough on economic matters ever more unlikely. Without a serious course correction, international attention will inevitably drift away.
At the end of the day, democracy is about a lot more than finding an intra-party consensus or even securing a modus vivendi in a deeply polarized society. It is about moving beyond the push-and-pull of everyday politics and addressing the everyday needs of the people. No party has risen to the occasion yet. Georgia's NATO and EU aspirations remain a touchstone for Georgian voters, and both parties lay claim to fully representing those aspirations. But only through credibly addressing Georgia's internal economic problems can these aspirations ever be fully realized. The party that manages to articulate this fact would triumph.
Author's note: first published in cepa.org