Promoting Innovation and Market Competition are key to China's Future Growth
China needs to foster new drivers of growth to address productivity challenges, intensify reforms and promote greater innovation in the economy, according to a new report jointly released by China's Development Research Center of the State Council (DRC), China's Ministry of Finance and the World Bank Group (WBG).
China has experienced a remarkable period of high rates of growth over the past four decades. But the traditional drivers of growth are running out of steam. China is now at a crossroads, with declining returns to public investment and rapid aging. Developing new drivers of growth will require more efficient allocation of resources while reducing environmental impacts and continuously boosting productivity. Unlocking the new drivers will also require governance reforms to let market forces play a decisive role in allocating resources and a reorientation of China's innovation system.
A joint research team of DRC, MOF, and the WBG analyzed China's new development opportunities and challenges, resulting in the report, Innovative China: New Drivers of Growth.
"It is necessary for China to promote new drivers of growth to boost the country's productivity. We need to carry out reforms to make the economy more efficient, competitive and productive. The report provides valuable insights and recommendations that will help us develop a reform agenda for a more innovative and productive economic system," said Kun Liu, China's Minister of Finance.
"China's economy is shifting from high-speed growth to high-quality development. It needs to rely on deeper reform, higher level opening up and more integrated and efficient innovation to boost productivity and build a modern economic system. The joint research has yielded a series of important results, which are valuable for China to cultivate new growth drivers and promote a new round of reform and opening up," said Jiantang Ma, Party Secretary and Vice President (Minister in charge), Development Research Center of the State Council, China.
"The report makes clear that investing in people, removing remaining distortions in the economy and reducing market barriers to competition will be critical as China works to boost its innovation capabilities", said Victoria Kwakwa, World Bank Vice President for East Asia and the Pacific.
The new report proposes that China address its productivity challenges by promoting the "three Ds" – removing distortions in the allocation of resources in the economy, accelerating diffusion of existing advanced technologies and innovations, and fostering discovery of new technologies, products, and processes so as to expand China's productivity frontier. The report develops recommendations in seven areas to promote the "three Ds": strengthening competition and creating a level playing field for all investors, recalibrating China's innovation system, building human capital, allocating financial and human resources more efficiently, leveraging regional development and integration, promoting economic globalization and international competitiveness and adapting the model of regulation and governance to adjusting the balance between the state and the market.
To allocate resources more efficiently and remove distortions in the economy, the report recommends further improvements in the business climate – building on advances in recent years – faster progress in the reform of state-owned enterprises, and greater discipline on government support to specific industries. The report also suggests that the allocation of capital could be improved, mitigating the build-up of risks in the financial sector, enhancing oversight of the fintech industry, promoting the development of small and medium enterprises, and ensuring that venture capital and government guidance funds are commercially operated and professionally managed. Fair competition for the country's huge pool of investable funds would make the economy both more competitive and adaptable. Further, the report suggests the need for more market-based mechanisms to leverage the potential of coordinated regional development and urbanization, including further relaxation of the hukou household registration system and the introduction of tradeable land quotas across regional jurisdictions to enhance the efficiency of public investments and increase the returns on existing public assets.
The promotion of market competition is also central to the diffusion of technologies. The report argues that China still has considerable scope to benefit from further opening of its economy to foreign investment and competition, including by speeding up development of the regulations and administrative review and licensing procedures needed to implement the country's new Foreign Investment Law. In addition, the report points to the critical role of human capital, including managerial skills, in facilitating the diffusion of technologies. In this regard, a major priority is to address the remaining regional disparities in educational attainment. Curriculum reforms, pedagogical advancement to promote creativity and the cognitive skills of students and the establishment of a lifelong learning system would ensure that China's workforce can adapt to the changing skill needs of its economy.
China has rapidly improved its innovation capabilities in recent years. Nonetheless, to foster further discovery of new products and processes, the report proposes a recalibration of China's national innovation system. The objective of such recalibration should be to make it bottom-up, market-oriented and inclusive and to develop innovation support programs that are more demand-based. It also suggests reorienting a greater share of public R&D support to basic research, strengthening of intellectual property rights and improving the quality of patents. Robust market competition would incentivize enterprises to continuously innovate and upgrade.
The report argues that unlocking the new drivers of growth will require continuous reforms. To help boost innovation and productivity, the role of the state needs to evolve and focus on providing stable market expectations, a clear and fair business environment, strengthening the regulatory system and the rule of law, and reforming the management of civil service performance to further support the market system.
Wide Variations in Post-COVID 'Return to Normal' Expectations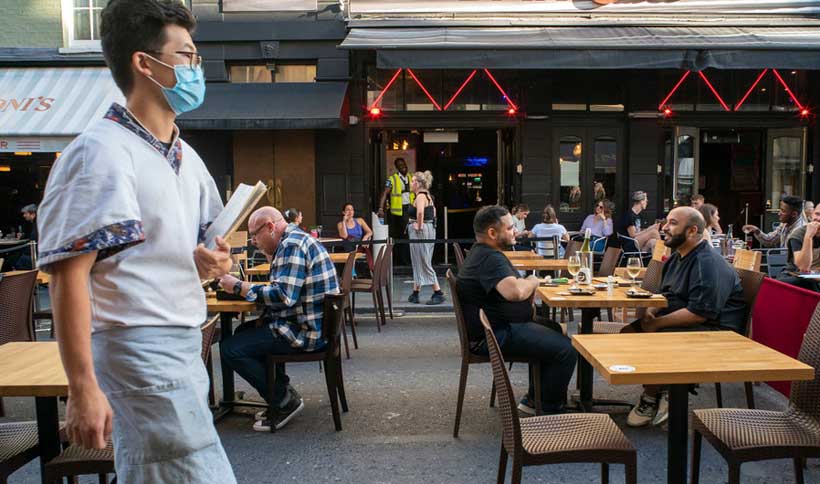 A new IPSOS/World Economic Forum survey found that almost 60% expect a return to pre-COVID normal within the next 12 months. including 6% who think this is already the case, 9% who think it will take no more than three months, 13% four to six months, and 32% seven to 12 months (the median time). About one in five think it will take more than three years (10%) or that it will never happen (8%).
Views on when to expect a return to normal vary widely across countries: Over 70% of adults in Saudi Arabia, Russia, India, and mainland China are confident their life will return to pre-COVID normal within a year. In contrast, 80% in Japan and more than half in France, Italy, South Korea, and Spain expect it will take longer.
At a global level, expectations about how long it will take before one's life can return to its pre-COVID normal and how long it will take for the pandemic to be contained are nearly identical. These findings suggest that people across the world consider that being able to return to "normal" life is entirely dependent on containing the pandemic.
An average of 45% of adults globally say their mental and emotional health has gotten worse since the beginning of the pandemic about a year ago. However, one in four say their mental health has improved since the beginning of the year (23%), about as many that say it has worsened (27%).
How long before coronavirus pandemic is contained?
Similar to life returning to pre-COVID normal, 58% on average across all countries and markets surveyed expect the pandemic to be contained within the next year, including 13% who think this is already the case or will happen within 3 months, 13% between four and six months and 32% between seven and 12 months (the median time in most markets).
Majorities in India, China, and Saudi Arabia think the pandemic is already contained or will be within the next 6 months. In contrast, four in five in Japan and more than half in Australia, France, Poland, Spain, and Sweden expect it will take more than a year.
Change in emotional and mental health since beginning of the pandemic about a year ago
On average across the 30 countries and markets surveyed, 45% of adults say their emotional and mental health has gotten worse since the beginning of the pandemic about a year ago, three times the proportion of adults who say it has improved (16%)
In 11 countries, at least half report a decline in their emotional and mental health with Turkey (61%), Chile (56%), and Hungary (56%) showing the largest proportions.
African fisheries need reforms to boost resilience after Covid-19
The African fisheries sector could benefit substantially from proper infrastructure and support services, which are generally lacking. The sector currently grapples with fragile value chains and marketing, weak management institutions and serious issues relating to the governance of fisheries resources.
These were the findings of a study that the African Natural Resources Centre conducted from March to May 2020. The centre is a non-lending department of the African Development Bank. The study focused on the impact of the Covid-19 pandemic in four countries – Morocco, Mauritania, Senegal and Seychelles. The countries' economies depend heavily on marine fisheries. The fisheries sector is also a very large source of economic activity elsewhere in Africa. It provides millions of jobs all over the continent.
The study dwells on appropriate and timely measures that the four countries have taken to avoid severe supply disruptions, save thousands of jobs and maintain governance transparency amid the ongoing global uncertainty and crisis.
Infrastructure shortcomings include landing facilities, storage and processing capacity, social and sanitary equipment, water and power, ice production, and roads to access markets.
Based on the findings, researchers made recommendations to strengthen the resilience of Africa's fisheries sector in the context of a prolonged crisis, and looking ahead to a post-Covid-19 recovery.
The report strongly advocates for:
– Increased acknowledgment of the essential role of marine fisheries stakeholders and the right of artisanal fishermen to access financial and material resources.
– Strengthening the collection of gender-disaggregated statistical data in a sector that employs a vast number of women and youth.
– Establishing infrastructure and support services at landing and processing sites of fishery products, with priority access to water.
– Investing in human capital to ensure high-level skills in the different areas of fisheries management.
– Improving governance frameworks by encouraging the private sector and civil society to participate in formulating sectoral policies and resource management measures.
The study recommends urgent reforms to make marine fisheries more resilient and enable the sector to contribute sustainably to the wealth of the continent's coastal countries.
Marine fisheries are a crucial contributor to food security and quality of life in Africa. Good nutrition is a key factor to quality of life, and the marine fisheries sector supports the nutrition of more than 300 million people, the majority of whom are children, youth and women. It also provides more than 10 million direct and indirect jobs.
Dominated by artisanal fishing and traditional value chains, the fisheries sector in Africa is mainly informal and is rarely considered in public policies or in assessing the wealth of countries.
Like other sectors, the African fisheries sector has been severely hit by the Covid-19 pandemic. Covid has affected supply markets and regional trade. This has resulted in substantial economic losses for most households that depend on fisheries.
Top Trends Impacting Global Economy, Society and Technology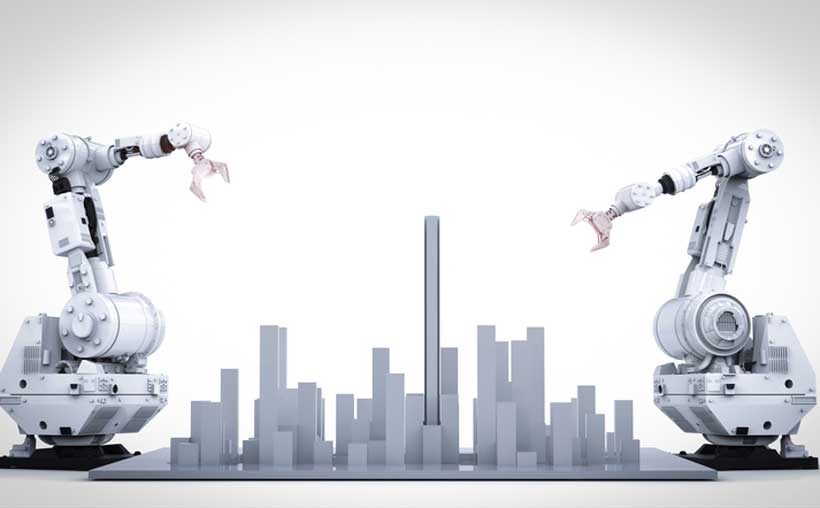 The new technologies of the Fourth Industrial Revolution, such as artificial intelligence (AI), the cloud and robotics, are changing the way we live, learn and do business at a rate unprecedented in human history. This seismic shift is playing out in a world characterized by unreliable political landscapes and increasing environmental instability.
Scenario planning in this environment can be very difficult for businesses, affecting their ability to plan for the future, and properly assess the risks and opportunities that may present themselves. The Technology Futures report, released in collaboration with Deloitte, provides leaders with data analysis tools to scenario plan and forecast future technology trends.
"The rapid pace of technological change, alongside the global crisis caused by COVID-19, means that leaders today need new tools to understand challenges and develop strategies in the face of an increasingly uncertain future. This report provides three new analytical tools for business leaders to think about the future in a dynamic environment," said Ruth Hickin, Strategy and Impact Lead, Centre for the Fourth Industrial Revolution, World Economic Forum.
"We are delighted to collaborate with the World Economic Forum to take a disciplined look into the future, particularly as we emerge from a world-altering event, like COVID-19," said Mike Bechtel, Managing Director and Chief Futurist, US Consulting, Deloitte, and lead author of the report. "We hope that by providing a clearer picture of how today's nascent technologies will impact our future, we can play a meaningful part in driving innovation, collaboration and economic growth that improves life for all people."
The report breaks down future trends into four categories for business leaders and provides some examples of what is likely to remain constant in the years ahead.
Information: With the volume of accessible data exploding and more of our personal lives lived online, the report projects the probable implications for remote learning, remote working and healthcare.
Locality: Since the onset of COVID-19, even more of our interpersonal interaction is virtual and physical experiences have dwindled. The report projects more niche, readily available virtual experiences available to consumers.
Economy: The report forecasts a growing likelihood that flexible and clean energy production will continue rising.
Education: Personalized education will likely grow, along with the availability of digitized and virtualized content.
In addition to strategic modelling, the report gives leaders a baseline history of how the Fourth Industrial Revolution has progressed. It highlights just how fast technology is evolving and outlines one way risk management could evolve to better address and adapt to it.