"What is the good of passing from one untenable position to another, of seeking justification always on the same plane?"-Samuel Beckett, Endgame
Again and again, in vain, Americans seek progress in politics. But as really ought to have been learned at this point, ritualistic elections can never save the United States. Conventional wisdom notwithstanding, no president or congress can ever halt the corrosive withering of heart, body and mind that now so plainly afflicts the beleaguered nation.
Here are some pertinent details. No matter how well intentioned and capable, whether Democrat or Republican, a US president's proposed "rescue program" can only tinker at the edges of what is important. Naturally, there can always be various recognizable increments of apparent progress, but nothing that could overcome America's growing indifference to meaningful education. If truth be candidly told, the glaring detachment of America's current president from even a modicum of historical or scientific knowledge accrues to his political benefit.
Ironically, this detachment represents anything but a political liability.
Rather, it is a resounding political plus.
Credo quia absurdum, warned the ancient philosophers, "I believe because it is absurd." Today, in the United States and elsewhere, revealed ignorance has become a tangible political asset. There is nothing intentionally "cute" or obnoxious about offering such a distressing observation about politics and "mind."
It is simply correct.
We should begin at the beginning. Every human society represents the sum total of individual souls seeking some form or other of "redemption."[1] Ultimately, these searching souls must be mended "at the source," that is, at the crucially core levels of individual human learning and personal transformation.
These souls can never be "saved" by narrowly self-serving institutions of any government or politics.
Never.
It's not complicated. Like certain others, Americans now inhabit a society so numbingly false that even their most sincere melancholy is wanton and contrived. Wallowing in the mutually-reinforcing twilights of submission and conformance, the people have strayed far from any ordinary expectations of serious learning.
In essence, without any real or compelling reasons, Americans have freely abandoned the once-residual elements of Jeffersonian good citizenship.
In consequence, together with the unceasing connivance of charlatans and fools, a lonely American crowd now hides without shame from even its most accurate kinds of reflection.
There will be a price to pay. Any society so clearly willing to abjure its obligations toward dignified learning – toward what American Transcendentalist philosopher Ralph Waldo Emerson once called "high thinking" – is one that should never reasonably expect to endure. What else ought we to expect from a society that elects a president who reads nothing, absolutely nothing at all, and who then affirms with wholly undiminished pride: "I love the poorly educated?"[2]
Today, in the United States, the evidence of abject surrender to "mass" (the term embraced by the great Spanish existentialist philosopher Jose Ortega y' Gasset and Swiss psychologist Carl G. Jung); to "herd" (the word favored by German/Swiss philosopher Friedrich Nietzsche and Austrian psychologist Sigmund Freud[3]); or "crowd" (the choice of Danish philosopher Soren Kierkegaard) is everywhere to be detected. Resigned, at best, to an orchestrated future of dreary work and civilizational mediocrity, Americans too often lurch foolishly from one forfeiture to the next. Now, the people remain oddly content to wage rancorous culture wars between ideological groupings.
At the same time, treating all formal education as a narrowly instrumental obligation ("one should get better educated in order to get a better paying job"), Americans very easily accept flagrantly empty witticisms as profundities ("We will build a beautiful wall;" "Barbed wire can be beautiful;" "The moon is part of Mars;" etc.), and then consult challenging ideas only rarely.
Always, the dire result is more-or-less predictable; that is, a finely trained work force that manages to get the particular job done, but displays (simultaneously) nary a hint of learning, compassion or worthwhile human understanding.
One never hears of any literary, artistic or cultural presence in the Trump White House, unless we should be willing to count the president's rapper meeting with Kanye West or the humiliating appearance of Duck Dynasty as main "speaker" at Trump's 2016 Republican Convention .
Credo quia absurdum. Every sham can have a reinforcing patina. This president who has never even glanced at the US Constitution, might well be re-elected. How shall this glaring contradiction be explained?
Whatever the answer, The American people should never express surprise at the breadth and depth of their present and still-impending national failures. Within the currently celebrated hierarchy of collective American values, we may conclude, and without any hesitation, "You are what you buy." Plausibly, without ever-more frenzied buying (aka the "retail sector"), our stock markets (together with all others) could soon find themselves in irreversible peril.
What this means, inter alia, is that American economic progress is contingent upon a ceaseless American willingness to subordinate what is truly important to whatever can readily be purchased.
There is more. In the bitterly fractionated United States, an authentic American individualis now little more than a charming artifact. Among other things, the nation's societal "mass," more refractory than ever to intellect and learning, still has no discernible intentions of taking itself seriously. To the contrary, an embittered American 'mass" or "herd" or "crowd" now marches in deferential lockstep, foolishly, toward even-greater patterns of imitation, unhappiness and starkly belligerent incivility.
Incontestably, for Americans, searching self-examinations are fully in order. Already, it is possible for We the people to be lonely in the world or lonely for the world, and – regrettably – an anti-intellectual American mindset has simultaneously spawned both remorseless forms of lamentation. On the plus side, there is an ascertainable antidote. Before it can be "applied," however, and before a more harmonized nation can be detached from any such bifurcated loneliness, there will first have to be an "awakening." The pertinent message of this call to consciousness would be as follows: A society constructed upon willfully anti-intellectual foundations must inevitably be built upon sand.
Nothing more.
The American future is not hard to fathom. More than likely, whatever might be decided in politics and elections, Americans will continue to be carried forth not by any commendable nobilities of principle or purpose, but instead, by a steady eruption of personal and collective agitation, by endlessly inane candidate repetitions and by the perpetually demeaning primacy of extended public ignorance. At times, perhaps, We the people may be able to slow down a bit and "smell the roses," but their visibly compromised and degraded country now imposes upon its exhausted people the breathless rhythms of a vast and struggling machine.
Much as many might eagerly wish to deny it, the plausible end of this delirium will be to further prevent Americans from remembering who they are and (far more importantly) who they might once still have become.
What can be done to escape the menacing pendulum of America's own mad clockwork? Conveniently, though the country continues to pay lip service to the high ideals of the Declaration and the Constitution ( no one seriously presumes that the American president has taken even a few minutes to read through these musty old documents), these lofty principles are invoked only for ostentation. For the most part, Americans now lack any more genuine sources of national cohesion than celebrity sex scandals, sports team loyalties and the always comforting distractions of war, terrorism and genocide.[4]
Sadly, Americans inhabit the one society that could have been different. Once, we harbored a preciously unique potential to nurture individuals, that is, to encourage Americans to become more than a smugly inert mass, herd or crowd. Then, Ralph Waldo Emerson (also fellow Transcendentalists Walt Whitman and Henry David Thoreau) described us optimistically as a people animated by industry and "self-reliance." Now, however, beyond any serious contestation, we are stymied by collective paralysis, capitulation and a starkly Kierkegaardian "fear and trembling."
Surely, all must eventually acknowledge, there is more to this chanting country than viscerally-driven rallies, tsunamis of hyper-adrenalized commerce or gargantuan waves of abundantly cheap entertainments: "I celebrate myself, and sing myself," rhapsodized the American poet Walt Whitman, but today, the American Selfhas devolved into a delicately thin shadow of true national potential. Distressingly, this Self has already become a twisting reflection of a prior authenticity. Now it is under final assault by far-reaching societal tastelessness and by a literally epidemic gluttony.
Regarding this expressly gastronomic debility, it's not that we Americans have become more and more hungry, but rather that we have lost any once residual appetites for real life.
In the end, credulity is America's worst enemy. The stubborn inclination to believe that wider social and personal redemption must lie somewhere in politics remains a potentially fatal disorder. To be fair, various social and economic issues do need to be coherently addressed by America's political representatives, but so too must the nation's deeper problems first be solved as a matter for individuals.
Should Americans continue to live within a hypnotizing cycle of blatantly false expectations, and thereby celebrate the vague and atrophied impulses of a primeval mass instinct, the sole remaining national ambition will be to stay alive. Surely America must be capable of sustaining substantially higher ambitions.
In the end, American politics – like politics everywhere [5]– must remain a second-order activity, a faint reflection of what is truly important. For now, it continues to thrive upon a vast personal emptiness, on an infirmity that is the always-defiling reciprocal of any genuine personal fulfillment. "Conscious of his emptiness," warns the German philosopher Karl Jaspers in his modern classic Reason and Anti-Reason in our Time (1952), "man (human) tries to make a faith for himself (or herself) in the political realm. In Vain."
Only a rare few can ever redeem themselves and the American nation, but these quiet and self-effacing souls will generally remain hidden, more-or-less in "deep cover," perhaps even from themselves. Still, America's imperative redemption as a nation and as a people will never be found among those who chant meaningless gibberish in ritualized political chorus. We shouldn't seek more fevered political "rallies" in America; we need a population that can take learning[6] and thinking seriously.[7]
A declining civilization compromises with its most threatening afflictions, sometimes shamelessly. To restore the United States to long-term health and "high thinking" – an Emersonian task so daunting that it could sometime become a pretext for society-wide convulsions – Americans must look beyond their perpetually futile faith in politics. Only when such an indispensable swerve of consciousness can become an impressively conspicuous or even universal gesture – that is, when Americans finally seek their "justifications" on a different plane – can the people hope to heal a splintering and nearly-broken land.

---
[1] This insightful metaphor is drawn from the writings of Swiss psychologist Carl G. Jung.
[2] In a markedly similar vein, warned Joseph Goebbels, Third Reich Minister of Propaganda: "Intellect rots the brain."
[3] Sometimes, however, Sigmund Freud used his own version of Nietzsche's "herd," which was "horde." Significantly, perhaps, Freud maintained a general antipathy to all things American. In essence, he most objected, according to Bruno Bettelheim, to that country's "shallow optimism" and its corollary commitment to a crude form of materialism. America, thought Freud, was very evidently "lacking in soul." See: Bruno Bettelheim, Freud and Man's Soul (New York: Alfred A. Knopf, 1983), especially Chapter X.
[4] In terms of international law, which remains an integral part of US law, such sources represent, inter alia, a violation of this timeless jurisprudential axiom: "Rights cannot derive from wrongs," or Ex injuria jus non oritur. For properly jurisprudential sources of authoritative "incorporation" into US law, see: See especially The Paquete Habana, 175 U.S. 677, 678-79 (1900); The Lola, 175 U.S. 677, 700 (1900); and Tel Oren v. Libyan Arab Republic, 726 F. 2d 774, 781, 788 (D.C. Cir, 1984).
[5] Nothing in this essay is meant to suggest that the pertinent national failings are in any way uniquely American. To the contrary, the problem being discussed is presumptively worldwide or "generic."
[6] See, by this writer, at The Daily Princetonian: http://www.dailyprincetonian.com/article/2018/06/a-core-challenge-of-higher-education
[7] This brings to mind Bertrand Russell's keen observation in Principles of Social Reconstruction (1916): "Men fear thought more than anything else on earth, more than ruin, more even than death."
The Way Out of the Impasse Between Iran & U.S.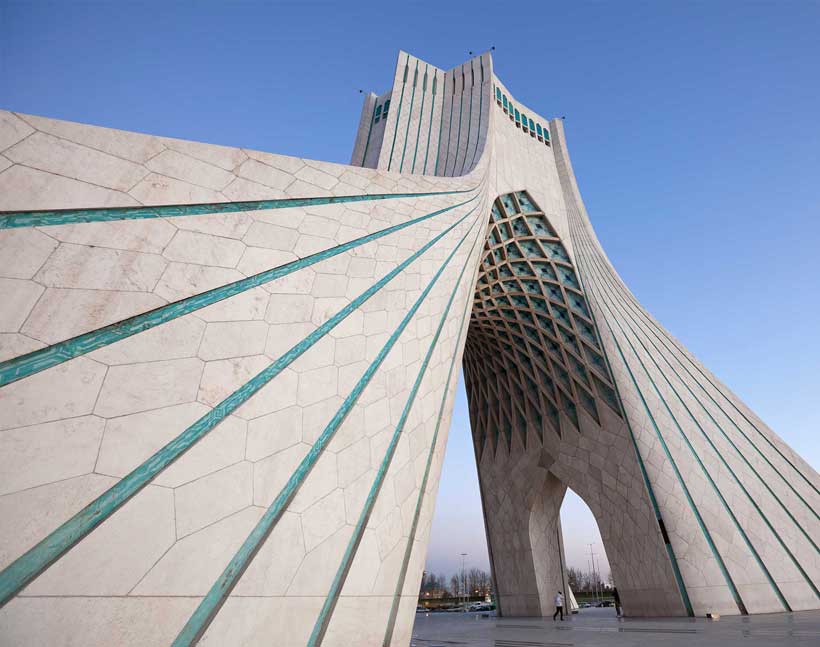 On June 18th, Iran will hold its Presidential election. The current Government is led by Iran's moderates, who are the people that aren't closed-minded to the possibility of America's being less than 100% determined to take back Iran as America had grabbed that country in the 1953 U.S. coup there, which ended Iran's democracy and installed the brutal and much-hated fascist Shah Reza Pahlevi. The non-moderates in Iran will not negotiate with the United States, and never did. Restoration of the Iran deal will be impossible if the non-moderates again win power there. But we have only until before that June 18th election to restore it, if it is to be done at all.
There is a superb explanation of this situation, by Alexander Mercouris, in a 38-minute talk by him at The Duran on 2 May 2021, and it is a preface to everything that I shall here be adding to it, which will be only my policy-conclusions which follow, I believe, quite logically, from the facts that he so clearly and accurately presents there. That video (which I recommend everyone to listen to) can be seen here:
He concludes by saying (and I add my comments [in non-italics and in-between brackets]), starting at 31:50-
We will see, over the next few weeks, whether the U.S. and Iran are able to overcome their common mistrust [which has resulted from Trump's having cancelled the Iran deal, which had taken years to negotiate] and find a way forward, or whether opponents of the JCPOA [the Iran deal] in the United States, in Saudi Arabia and Israel, and in Iran itself, will instead prevail. I should say that I think that this is going to be a key moment in the Middle East. If the United States is able to re-enter the JCPOA, after having made various steps to walk away from it [Biden's having promised that he wouldn't return to it unless Iran would first agree, in advance, to making concessions, beyond those it had made in the JCPOA, which — if Iran, which had adhered to the deal, which the U.S. did not, were to do that — would outrage the Iranian public and thus guarantee the current Iranian Government's fall and replacement by the non-moderates; so, that demand by Biden was stupid in the extreme], but if it re-enters it on Iranian terms [that is, unconditionally, which is the only way for the deal's violator to be able to return to the deal], then it would be very difficult for people in the Middle East to see it [because Biden had promised not to do that] as anything other than a major concession and a signal that the United States is, indeed retreating from the Middle East. Iran will, at that point, be in the ascendant, and it will probably increase its influence in places like Iraq, and possibly Syria and Lebanon also. The Saudis and Israelis, by contrast, will be dismayed, and no doubt they will consider what steps they should take, possibly distancing themselves, to some extent, not perhaps from the United States, but from this Administration [meaning that many mega-donors to the Democratic Party while Biden or Harris are leading the Party will quit or greatly reduce their donations to it, and that Republicans will probably then easily retake the U.S. White House in 2024]. The alternative, however, it seems to me, is worse [for the United States and everyone]. If the United States and Iran cannot agree a way forward, and the JCPOA [restoration] fails, then the situation is set up for a showdown, at some point, between the United States and Iran, with Iran, almost certainly in that case, pushing forward [under rule by its non-moderates] with its nuclear enrichment program, and forging, at the same time, ever-closer ties with the new Eurasian powers, Russia and China, which are increasingly working together. At that point, some kind of military hostilities, in the Middle East, become more likely.
The United States, once more, finds itself in a difficult position. It does so because of the way in which it has inserted itself, to such a degree, in the affairs of the Middle East, which, in some ways, it does not fully understand, and which it is certainly unable to control.
Trying to build long-term policy in the Middle East by an outside power, like the United States has done, is like trying to build a castle on a foundation of sand. The edifice might look imposing for a while, but eventually it crumbles.
It seems to me that, whatever happens, over the next few weeks, we are going to see, with these negotiations, the beginning of that long retreat, or, rather, a further step in that long retreat, of the United States, from the Middle East, and [from] that era, which began in the 1970s, when the United States managed to establish itself as the prevailing overwhelmingly dominant power across the Middle East and the country that essentially decided the course of decisions and events there.
So, this will be a step towards the end of an era. If so, however — if the United States manages to withdraw in an orderly way by agreeing to the JCPOA, despite the embarrassment and, to some extent, the humiliation [because Biden has promised not to do this] that it will suffer — that will at least provide a route for a dignified farewell.
If, on the other hand, the negotiations fail, and the JCPOA dies, then the eventual outcome of an American retreat from the Middle East will probably happen still, but the sequence of events will be disorderly, chaotic, and, perhaps, violent.
Biden chose, when he entered office in January, to commit his Administration to Trump's foreign policies. He accepted the relocation of the U.S. Embassy in Israel to Jerusalem, which was a slap in the face to the Palestinians. He accepted Trump's acceptance of Obama's policy that Crimea and Donbas — which had separated themselves from Ukraine after Obama's coup which had seized Ukraine's government in February 2014, as a result of a plan by Obama which had started forming in Obama's Administration in 2011 — must be seized back by Ukraine, and Biden promised that the United States would help Ukraine to do that. And he accepted Trump's continuation of Obama's plan to oust Bashar al-Assad from power in Syria and replace him with leaders who would be selected by the Saud family. He also accepted Obama's and Trump's change in American policy on Taiwan, toward switching away from the decades-long "one-China" policy of refusing to grant separate-nation status to Taiwan, toward now sending officials to Taiwan in violation of that policy and toward sending warships to the Taiwan Strait (internationally recognized by every nation except America to be Chinese territory) as a threat and preparation for publicly demanding that Taiwan be recognized by the United Nations as being a separate nation and no longer a province of China. All of these policies were build-ups toward some hoped-for surrender by Russia, and by China, and by Iran, to Biden, which would supposedly happen in some way without direct military conflict between the United States and Russia, and/or China, and/or Iran.
Furthermore: Biden continues Trump's — who continued Obama's — policy to get the UK Government to transfer Julian Assange from a British super-max prison in solitary confinement to a U.S. Supermax prison in solitary confinement so that the U.S. can permanently remove Assange from access to the public and perhaps execute him on totally bogus charges. Assange has never been convicted of anything and has been imprisoned by the UK Government for over a decade, awaiting a court ruling that he can be extradited to the U.S. for elimination. Here was the first day of his only trial, which ended in no conviction and in what was expected to be his release from that super-max prison, and both on that first day and on the last day of his trial (as can be seen there), British 'justice' was clearly outrageous and suitable only for a dictatorship. Furthermore, instead of that regime releasing him, the U.S. regime under Trump and now continuing under Biden appealed UK's ruling that had declined to extradite him, and both the UK and the U.S. Governments are keeping him in that UK supermax solitary confinement until UK either announces that he is dead or else extradites him to a U.S. prison to await his death in some American prison — regardless of whether or not he ever becomes convicted of anything.
Biden chose this astoundingly stupid and arrogant policy of the U.S.&UK imperium, instead of criticized and renounced his immediate predecessors' policies on these matters.
It is vastly more difficult for him to reverse those stupid and dangerous policies now, after he had announced them, and to back America down from them peaceably, than it would have been if he had not entered the White House in the way that he did, as a continuation of George W. Bush and of Barack Obama and of Donald Trump's policies on these matters. He has been continuing down their road to World War III.
His immediate predecessors were building toward World War III, and he chose to build more toward that War, but Mercouris seems to me to be expecting that Biden will discontinue that road now, after Biden's having committed himself toward building that way even more than his immediate predecessors did.
The road to WW III is long, and Biden, by now, should recognize that we are nearing the end of that road, which would be the inevitable annihilationist destination of the road that the U.S. has been taking.
At this point, either Iran will, yet again, have to yield-up its sovereignty (basically return to being an American colony, as it was between 1953 and 1979), or Russia will have to yield-up its sovereignty (which it never did yield), or China will have to yield-up its sovereignty (which it formerly had done when Britain grabbed it), or else the United States will have to stop demanding them to yield up their sovereignty.
Why has Biden chosen this dead-end? The reason (besides his stupidity) is obvious: The only alternative for him has been and is for the U.S. Government to face courageously and honestly in front of the entire world, that its existing policies on each one of these matters is imperialistic and alien to what had been the plan and the intent of U.S. President Franklin Delano Roosevelt, his plan to end all imperialisms and replace them by the first global democratic federation of nations, by means of the sole possessor of strategic weaponry being the United Nations, the organization which FDR himself invented, created and named, but which his immediate successor, Harry S. Truman, catastrophically weakened in order to prepare for the U.S. Government itself to take over control of the entire world and dictate to it as the world's first all-encompassing global empire. In 1991 when the Soviet Union and its communism and its Warsaw Pact military alliance all ended, it seemed as if Truman's goal of a global U.S. dictatorship would finally be fulfilled, and that was supposed to be "the end of history." But it was, instead, only America's intensified war for global dictatorship, and the end of that war will come now, but definitely not on America's terms.
Either Biden will, now, proudly take up and continue, the vision of FDR — to end all empires, meaning especially its own, and to transform the U.N. into what FDR had planned it to become, the democratic federation of all nations — or else, there will be global nuclear annihilation.
Clearly, Biden, throughout his life, has been stupid and arrogant, but the question facing him now is whether to continue this, right up to its ugly end, or else to announce, proudly, that he is a decent person and will return America, and the world, to what had been FDR's vision for it.
If he chooses the latter path, then — and this is the only way to do it — America will again take up the banner of freedom and democracy, to the entire world: including nations that it (for whatever reasons, valid or not) disapproves of. And, then, he will win the Nobel Peace Prize, which Obama had won but did only one thing ever to have deserved, which was the JCPOA (which he hadn't yet even envisioned when he was accepting that entirely unearned Prize).
Whereas Mercouris seemed to me to be optimistic that Biden would do the sane thing, I am not, because Biden has given no indication that he is willing to renounce his, and his immediate predecessors', extremely ugly record, of reaching to grab the entire world.
Author's note: first posted at Strategic Culture
Trump Lost, Biden Won. Is Joe Biden's presidency a signal towards Obama's America?
Greek statesmen, Pericles once said, "Just because you don't take an interest in politics doesn't mean the politics won't take interest in you". The same is the case of United States politics which knowingly or unknowingly has an impact on world politics. That is why the result of the US elections are of great interest to states across the world. Although, for the United States, the goal is to maintain American primacy, to see a world in which the United States can use its predominant power to get its way, regardless of what others want. However, it is a fact that the political landscape of the United States has mostly been dominated by two parties, Republicans and Democrats, who not only differ in their ideas, policies, priorities but also in their approaches towards addressing the key issues facing the country. 
Comparing the two, we see the Republicans are more conservative in their approach as compared to the liberal Democrats. Therefore, the recent election in the US (2020), with Biden (Democrat) won and trump (Republican) lost is also a signal towards a changed approach in many issue areas The focus is to see, whether the new President, Joe Biden who remained the 47th vice president during Obama's administration for eight long years is going to follow the same lines as Barack Obama and whether he going to reverse the policies of Donald Trump?
Looking at first the climate change issues, President Joe Biden's plans to tackle it seems more ambitious than any of the US presidential candidates so far. Biden during his presidential campaign proposed $2trillion over four years to significantly escalate the use of clean energy in transportation, electricity and building sectors. His public health and environment platform planned the establishment of a climate and environmental justice division. He further intends to make the US electricity production carbon-free by 2035 with achieving net-zero emissions by middle of the century. Apart from all these, the most noticeable is President Joe Biden's promise to reverse Trump's plan to exit from the Paris climate agreement that was signed back in 2016 under Obama's administration.
As Joe Biden in response to the former President, Donald Trump's unilateral withdrawal from the agreement on 4th-Nov 2020, tweeted "Today, the Trump Administration officially left the Paris Climate Agreement. And in exactly 77 days, a Biden Administration will rejoin it." He further stated"Reversing the decision would be one of my first acts as president". This is exactly what happened as Joe Biden's first act in the Oval Office was his signing an executive order to have the United States rejoin the Paris climate agreement.  Thus, while Trump has taken a strident anti-climate approach, President Joe Biden decision shows his intentions to bring back the policies of Obama towards climate change. 
Considering the health sector, we again find difference in approaches of Joe Biden and Donald Trump, yet similarity between Biden and Obama. As, President Joe Biden in his presidential campaign speech in Lancaster on June 25, 2020 defended the first American healthcare law also known as the Affordable Care Act or Obamacare that was initiated by Obama's administration. He stated, "I'm proud of the Affordable Care Act. In addition to helping people with pre-existing conditions, it delivered vital coverage for 20 million Americans who did not have health insurance". This depicts President Joe Biden's plans to restore Obama's health care policies. 
America is known as the land for all, a land of cultural diversity, but we have seen with Donald Trump coming to power, the immigration rules became very strict as he imposed restrictions on foreigner's visits to the US. An example of this is Trump's first Muslim travel ban announced on January 27, 2017, whereby five Muslim-majority countries, including Iran, Libya, Somalia, Syria, and Yemen, were banned from traveling to the United States. Trump stated, the act is needed for national security and to save the country from terrorism. However, this discriminatory act was opposed by ex-President Obama, who in 2016, stated: "America was a country founded on religious freedom. We don't have religious tests here". 
This is what President Joe Biden also believes in, as he called Trump's actions on immigration a pitiless assault on American values. On November 8, 2020 during the presidential campaign, he said,"My administration will look like America with Muslim Americans serving at every level," and "on my first day in office I'll end Trump's unconstitutional Muslim ban."So, President Joe Biden did what he said, as on his first day in office he signed 17 executive orders, memorandums and proclamations, including orders to rejoin the Paris Climate Accord and end the Muslim ban. 
Then racism that increased in the US under former President Donald Trump is now challenged by President Joe Biden as he came up with a very different idea just like Barack Obama's notion of "A more perfect Union". Example of which is Kamala Harris, who became the first black Asian America woman vice-president in American history. More can be seen by Joe Biden giving credit to African Americans for helping him win the election. So, his presidency is seen as a sign of hope to end racism in the country. 
Moving further, we know globalization has cut the long-distance short, it has made countries more interconnected in all aspects, especially economic. To name a champion of globalization, obviously no other than the USA comes into the mind of every single person. Under the administration of Obama, we have seen the US convening the G-20 summit, introduced macro-economic policies, signed Trans pacific partnership, and much more. However, the question is, whether the US is going to retain this all under Joe Biden's presidency? What would be his approach towards the ongoing US-China trade war?
President Joe Biden from the very start has focused on rebuilding the domestic economy, as the slogan 'Build Back Better'. Therefore, he clearly stated that the US will not enter any international trade deals unless the domestic concerns of labor and the environment are fully addressed. Moreover, looking at the US-China trade war, which started back in 2018 when the Trump administration imposed tariffs on Chinese goods worth more than $360bn, we don't find much difference except the tactics. As Joe Biden too in his presidential campaign accused China of violating international trade rules, subsidizing its companies, and stealing U.S. intellectual property. He promised to continue with Trump's heavy tariffs on Chinese imports, but while Trump did this all unilaterally, Biden would continue it together with the allies.
On issues related to national security, we again find President Joe Biden's approach a bit different from that of Donald Trump. Considering the Joint Comprehensive Plan of Action (JCPOA) or p5+1 deal that was signed between Islamic Republic of Iran and 5 permanent members of UNSC along with Germany. It imposed several restrictions on Iran in exchange for sanction reliefs and was achieved by Obama's administration under his "constructive engagement policy"in 2015 But Trump smashed it by calling it a historical blunder and in 2018 under his "Maximum pressure policy" pulled the USA out of the deal and reinstated sanctions. Iran too after the withdrawal of US from JCPOA and upon Iran Revolutionary Guard Corp (IRGC) commander Qasim Sulemani killing by the US airstrike announced that it no longer adheres to the 2015 Nuclear Deal. 
Now, the hope is President Joe Biden, as he stated in his presidential campaign that the "maximum pressure" policy has failed, emphasizing that it led to a significant escalation in tensions, and that Iran is now closer to a nuclear weapon than it was when Trump came to office. Therefore, he pledged to rejoin the nuclear accord if Iran returns to strict compliance. Here again it shows President Joe Biden's intention to follow Obama's approach of constructive engagement towards Iran. 
When it comes to Afghanistan, Trump decided to end the endless war in Afghanistan by having a peace agreement with the Afghan Taliban, according to which the US will withdraw all its troops from Afghanistan. However, Joe Biden has not taken any clear decision on it yet. But he is under pressure as the Taliban wants the new president to follow the same peace accord achieved by the Trump administration. Yet, the Afghan president, Ashraf Ghani has requested President Joe Biden to rethink the Afghan peace deal. Therefore, it is too early to say what Biden would do.
To sum up, the 78 years old Joe Biden who has smashed the election records by securing more votes than any presidential candidate in the history of United States elections, he has not only raised high expectations, but there are numerous challenges on his way as well. This is because his policies would now be a center of focus for many. In most of the issue areas, we see President Joe Biden reversing the policies of Donald Trump and following the path of Obama's Administration. Something which he promised during his presidential campaign as he said to take the country on a very different path from what it has been in the past four years under former President Donald Trump's administration. However, it's just the start of a new journey for America and the future decisions by President Joe Biden will uncover a lot more
How Uncle Sam views the world by 2040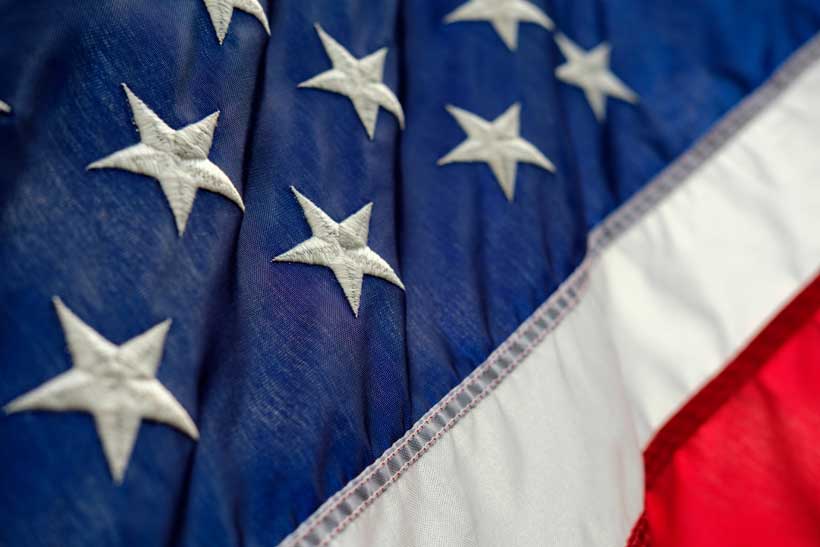 How the US is seeing the future world is revealed in a recent report, Global Trends 2040: A More Contested World, published by the National Intelligence Council of the US. This report of political, social and economic estimates is prepared through an integrated process for every incoming President of the USA. For Biden, the report was published in March this year. The world, its politics, economics and societies, is going to change under the forces stemmed in changes in demographic modalities, environmental fluctuations, economic preferences and technological transformations. These together are going to impact on societies, states and international systems which would end in sketching five different futures of the world. Uncle Sam seems to be shaking the world, and this time even more intensely.
Starting off how the forces will interact and intersect, it all begins with the changes in demographics. The developed economies are aging bringing a global slow economic growth whereas the contracting working age will weigh on the economies of these developed countries as Japan and South Korea will reach the median age of 53 and Europe the median age of 47 by 2040. On the other side, in developing countries the converse will be happening as Sub Saharan Africa will reach median age of less than 15 years whereas Pakistan, Egypt and Afghanistan will reach the median age of 30 years. This seems opportunity but these economies will be challenged to meet the demands of the growing working age populace in their economies with the slow global economic growth remaining constant dragging the societies into social volatilities while testing the performances of states too.
The forces of environment will leave no country unaffected especially the developing countries that lack in adaptations skills and technologies. The occurrence of heat waves, melting of Arctic, land degradation, water misuses, food insecurity, loss of biodiversity, rising sea levels and pollution will erode the 'human security' while affecting states and societies, politics and economics coequally. For curtailing environmental threats, countries may apply geoengineering by interacting with the natural system of earth to counteract threats of climate change like releasing the sun's energy back into space through Solar Radiations Management or Stratospheric Aerosol Injection spraying to cause global dimming. The developed countries especially US and China will see suspicions on sincerely working on environmental threats as this would require economic sacrifices.
In the sphere of Economics, the national debt management will push countries to avoid funding on the issues of environment as they will already be pressed hard for matching the needs of the growing demands of their elderly and younger populations alike. Covid 19 has already left indelible imprints on the economies of the world especially the developing countries two fifths of which, according to 2019 IMF assessment, were at debt distress. Automation and rapidly growing AI will reduce 9 percent global jobs and transform one third by 2040 while at the same time creating massive new technology and automation stemmed jobs which will test the states adaptability to manoeuvring technology. This will have disproportionate effect across the countries and regions. The element of Superstar firms, the new multinationals, will critically affect world economies and make definitive inroads in the affairs of politics.
The technological forces will surpass all other forces in intensity especially with the significant rise of AI and Biotechnology. The US-China rivalry in this sphere will be rampant. AI will disrupt global current workforce while also creating new dimensions of labor compelling the countries to remodel their working force structures. The application of AI in warfare will be on the rise and will be adding a new element to the geopolitical dynamics. AI is well positioned to fly and reach space which will turn the space diplomacy in new form and bring the two global rivals face to face. AI will siphon out the human element of emotions in making decisions having social effects.
As these forces interact, world will see five possible scenarios in which the first three are the prominent.
In the first scenario, it will the US and allies led democracy which will manipulate the world. Being democratic, there will be more space for innovation and the rise of technology with robust public private partnerships will prosperously affect economic growth of the countries. This will enable the states to be responsive to their people's needs while the same time making adaptations unlike in the repressive regimes of Russian and China whose policies will let them on steady decline.
In the second scenario, it will be China which will be mastering the world arena but not exactly acting like leading it due to its inherent repressive dynamics. This will happen on account of failure of international organizations with least interest paid to them by the major powers. The factors of high national debt, the costs of caring for aging populations, and hazardous environmental occurrences will havoc states' budgets and keep them away from spending on education, infrastructure, and scientific research. In these circumstances due to the integrally centralist and controlled Chinese centralism will help China gain global attention through its global infrastructure packages and other initiatives. Many countries will thus tilt to the Chinese sidelines.
In the third effectual scenario, it will be a contested coexistence of US and China which will emerge. This will be based on shared economic and growth preferences and agreements.
Much of what is stated in the report must be happening in the world ahead but much of what is left unstated is more critical. Summed up, there will be more instability, pandemics, economic recessions, state conflicts and disorders in the five different worlds that lay ahead.