National Mobilization of Entrepreneurialism; Skills gaps strategy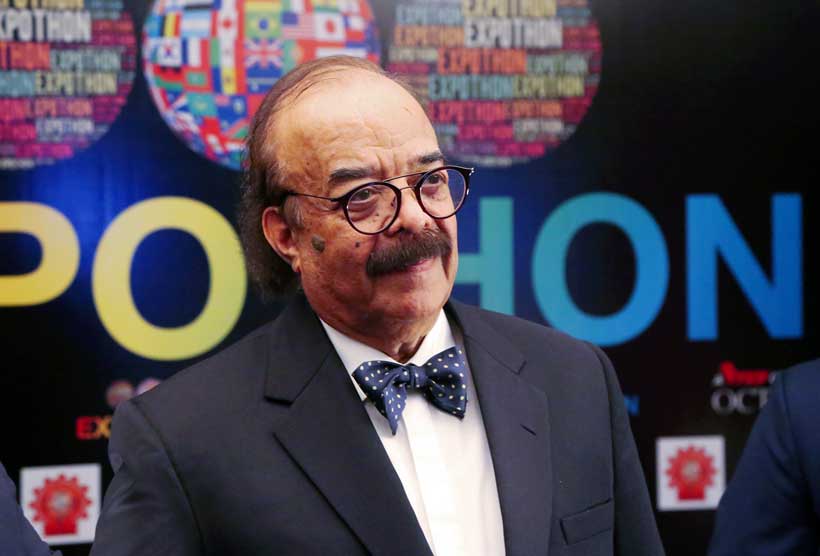 Uplifting midsize business economy, nation by nation
Although neglected, the revival of midsize business economy is extremely critical, as declaration of trade-wars on others are increasingly becoming living proofs of one's own unskilled citizenry unable to quadruple exports. More heroic are the real declarations of internal skills-wars to retrain nation's working citizenry to stand up to global-age standards of performance, productivity and quadrupling exportability bringing in local grassroots prosperity for better harmony. Observe the restless citizenry and the brutal decline of small medium enterprises amongst developed nation. Critically needed, to catch up lost decade a generational transformation is required, such challenges demand global-age style execution and are less dependent on new funding. So who is blocking and what's stopping all this?
First, the driving philosophy:
So long the proof of the decimated grassroots prosperity among developed economies of the world is not required; so long the leadership accepts the calls of restless citizenry entangled on diversity and tolerance issues and growing populism. Although not be confused when cries about social justice and inequality often being bundled on ethnic and gender lines and labeled as mass populism. Very calm and very deep discussions are mandatory.
Furthermore, to explore reality, we must acknowledge that when mankind is in trouble, only mankind's rules will solve the issues. In searching of answers, observe how the mind is limitless and hardwired like the open universe, therefore, eliminating random routes to endless journeys, a focused mind is one of the biggest achievements of life. If the mind is a miracle of the universe, the body its natural temple, self-discovery, self-optimization and lifelong learning is where we need to start once again on a new blank page. We need focus and we need harmonious progress.
To deploy technology in right directions and create highly productive national working citizenry compatible with global-age demands we have to fall back on mind. Civilization has always survived on these humanistic challenges with common-sense advancement principles.
Therefore, now enters an entrepreneurial mind; a product of lifelong learning, a cognizant and very capable element to handle such local, national or global tasks. Being added to the world are currently some billion new entrepreneurs in Asia, after all, it were some 100,000 entrepreneurs whom carved out the entrepreneurial supremacy of America that lasted well over a century. On productivity, performance, and supremacy of excellence our new world is zipping by the hour with no mercy for crawling nations. New speed of critical thinking and global age execution style must emerge across the nation or it will simply grind economy to halt. A lot of proof is out there
Especially, if the above national uplifting deployments and mobilizations are not new funding dependent but are rather combinations of technologically advanced global-age styles of execution dependent so now the main issue of what's stopping all this should become the core issue.
Hidden in the differentiation with deeper understanding of "extreme-value-creation' grassroots economies" and the "domination of 'hologramic-debt-based economies" and this is where the future challenges are buried.
What can nations do?
During recent decades, developed economies were too slow to understand 'soft-power-asset-management' the art of imagining things over 'hard-asset-centricity' where staying deeply stuck to old routines on old factory floors is rewarded. This is like when forbidden are the bicycle makers to dream of 'drones' or flying cars. Some 100 millions small and large plants around the world are badly stuck in old groves of decades old mentality, unable to transform to the meaning of global-age, unable to rapidly optimize to grow to new heights with new global age thinking and execution. Imagine all that wasted potential, talent and machinery, infrastructure under dead weight of old mentality still logged into hard-assets… deeper studies are critical.
Next: A Global Revolution of Mind
Self-discovery poised to find all hidden potentials,
Self-optimization to deploy all new skills and potentials
Realization of producing extreme-value.
Realization of producing extreme-image-positioning.
Market navigation to reach global corners.
Understanding value of creating local grassroots prosperity.
Learning to live in harmony, diversity and tolerance
Rest is fakery
As new measurements of success; nations are now required to prove their mastery of transforming their own working-citizenry capable of global age skills with lifelong learning? To ensure a nation ending up with soft-power-assets and to become globally agile on trade and claim their global image supremacy of innovative excellence, leaving far behind hard-asset-centric traditionally structured economies based on short-term profit results.
New models of creating national wealth and identity; If investing only on selected lower hanging fruits is considered a good strategy, now investing more into hidden jungles and new trees while they grow into new fruitful heights will become an even smarter strategy. Building a soft-power-asset-centric society is much better over maintaining large industrial age complexes. Economies will increasingly face restless youth and anxious citizenry and there is nothing more critical than creating nationwide grassroots prosperity, all via lifelong learning and uplifting fear of automation, because displaced citizenry needs protection. As the cycle of laborious-work are getting replaced by smart-work while smart-work getting replaced by smarter machines, the 'Masters of Robots' will be the new smart unlearners, the 'Slaves of Robots' will be the deniers of change.
Critical Observations: Why immediate replacement of old education system around the world with new global-age transformation has become so necessary? It's a liability on national productivity, it's a burden of debt on the emerging youth of any nation and it's rotten from the inside damaging economic philosophies in silence of the day.
This can be a wake-up call for economies of the world; rethinking, reprioritizing, reinvesting and reinventing investable all over. Is it is easy to transform people?

No, it's almost impossible most of the times.

Here are some global-age options and new style thinking.
Calling mass transformation and mobilization of working-citizenry
Four Enlightenments:
Self-Discovery; close your eyes and discover your hidden talents, create supreme performance and become a global age thinker. This will open entrepreneurial thinking.
Enterprising Journeys; open your eyes and study the global age and indulge at the enterprise level, build and create massive growth. Do something phenomenal. This will open new business ideas.
Grassroots Prosperity; open your mind and lead by example, deploy and create grassroots prosperity, improve surroundings, help teams, share knowledge and create extreme value. This will open collaborative thinking and leadership roles.
National Mobilization; open your heart and share your authoritative command and knowledge, mobilize and help your own nation and make sure it is moving in the right direction, assist in boosting the national economy.
Mankind demands straight answers, seeks new alternatives, strives for grassroots prosperity and ready to lift the weight via power of entrepreneurialism
New Challenges:
Can a nation declare top priority to discover its hidden and untapped talents of their citizenry?
Can it demonstrate superior skills to mobilize small and medium businesses across the nation?
Can it adopt continuous self-learning to foster occupational superiority for the nation?
Can national leadership demonstrate refined understanding of entrepreneurial skills?
Fact: The world can easily absorb unlimited exportable ideas in unlimited vertical markets.
Fact: The well-designed innovative ideas are worthy of such quadrupled volumes.
Fact: The entrepreneurial and dormant talents of a nation are capable of such tasks.
Fact: The new global age skills, knowledge and execution are now the missing links
The Five Pillars of Global-Age Transformation:

Global Age Exportability:
What's really stopping a high potential enterprise from expanding to 100 countries?

Global Age Thinking:
What will it take to re-organize and operate as a multinational organization with little or no extra costs?

Global Age Modeling:
How to optimize and integrate soft power assets against sluggish hard asset centricity.

Global Age Execution:
How to get trained to achieve what normally takes 365 normal days to do it in only 365 dramatic hours.

Global Age Presence:
How to bring the image supremacy of innovative excellence into global space and profit.

Global Age Prosperity:
How to become a magnet of prosperity with new revenues, new funding, and new alliances
Cold Facts and Warm Realities: Success at times is failure management; failure is often a lost battle, but not a lost war, as ultimate success is not necessarily winning the war, success is far more about understanding the battlefield, as the real victory is hidden outside the war. Soon, economic leadership will be less about raw commodities and infrastructures and more about mental endurance and global age skills of its citizenry. Imagination and entrepreneurialism is far more important over commodities and infrastructures
Three steps for Midsize Economy to advance on grassroots prosperity:
Identify 1000 to 10,000 or 1,000,000 small and midsize entrepreneurs within a nation, and create a national agenda to quadruple their performance on innovative excellence and exportability. Caution–this is not to be confused with old out-dated-dysfunctional-government-data rather it requires the assembly of ultra-modern-digital and current-profiles of midsize enterprises within a nation. Deploy digitization of top national trade associations and chambers of commences to upgrade to world-class digital platforms so that their entire membership can skate nationally and globally showcasing their goods and services. Caution–this is not to be confused with already broken and disconnected websites from the last decade; this is more like LinkedIn format with colorful and highly interactive platforms. Study Expothon Strategy and how over a decade it has perfected the model; observe how Worldbank also adopted similar approach with their well executed Econothon project. Expect some serious deployments in this arena. It is time to engage the national entrepreneurial talent, 1000-10,000- or 1,000,000 small and midsize businesses in ongoing discussions and high quality entrepreneurial debates and to create global bounce that will unveil unlimited growth. Caution– this is not to be confused with a single plastic award night; this is about outstanding performance of the remaining 364 days of the year each filled with active and daily engagements.
Timelines: Once tackled the mobilization agenda starts progress within a year or less.
Serious Questions:

Why is there a critical lack of knowledge? Was there ever a senior level debate and authoritative discussion on such deep integrations? Some 10,000 Chambers of Commerce of the world are sorting out trade wars and trade disputes, but there is little or no concentration on new global age demands of the global marketplace for their memberships. In the meantime there are some 100,000 National Trade Associations of the world stuck in last century thinking when it comes to advanced level digital platforms and are afraid about their future roles and return on investment on membership fees. They all will shine under new flags of creating new global bounce and prosperity. Caution—what's already on the floor of these organizations is just dead weight, in needs of a scale-up to measure the opportunity loss. Public Sectors of the world are grossly under-optimized and have little or no knowledge of their own hidden talents. They are seriously afraid of entrepreneurialism and without global-age skills or innovative ideas they know nothing about taming the elephant of global survival. It is time for the Public Sector to become confident, highly optimized and fearless, and will contribute freely to new ideas and prosper.
By all means, such transformations are no easy task; but however, they are less dependent on new-funding but are heavily dependent on global-age-execution and strategic agenda
In the meanwhile, the small and mid-size economies of the world though in critical need of global age expertise, are already drowning in hot soup and do not have the time, finances or the luxury to intellectualizing such issues. They have already lost faith in their local support but once rejuvenated they will become the number one source of new job creation within the nation and once they wake up to the fact that prosperity is easily in their reach. Lifelong learning and systematic training and coaching is where the missing links are as individually it cannot but in a massive mobilization mode it games a game changer for all small and medium enterprises. So what's stopping this?
The overflow of free technologies, progressive local, national and global solutions are grossly misunderstood and the least optimized areas. This is an ocean in need swimmers and scuba-divers.
Such programs also improve current status of the national issues, like:
Nations are already flooded with massive innovations, but lack massive commercialization.
Nations have over certifications and degrees but seriously lack business directions.
Nations have empty incubators and exhausted accelerators like real estate projects.
Nations have economic development programs but often without mega punch.
A Round-table or Senior Cabinet Level discussions is always good starting point.
Leaders of BRICS Emphasize Strengthening Economic and Security Cooperation
Leaders of the BRICS group (Brazil, Russia, India, China and South Africa), the end of their 14th summit hosted by China, have emphasized their commitment to strengthening economic and security cooperation among members, within the context of a new era in global development. With high hopes and the current world developments, the BRICS is still debating its expansion to include new members following strong suggestion from China.
The leaders underscored their adherence to sovereignty and territorial integrity of all countries, advocated a world without nuclear weapons and called on developed countries to exercise "responsible economic policies, while managing policy spillovers."
The group continues advocating for a "comprehensive reform of the UN, including its Security Council," in order to increase the representation of the developing countries so that it can adequately respond to global challenges. It also calls for preserving and reinforcing the arms control system.
"Unbalanced recovery" after the pandemic is " aggravating inequality across the world," the global growth momentum has weakened, and the economic prospects have declined, the declaration says.
"We urge major developed countries to adopt responsible economic policies, while managing policy spillovers, to avoid severe impacts on developing countries," BRICS leaders said, urging "multilateral financial institutions and international organizations to play a constructive role in building global consensus on economic policies and preventing systemic risks of economic disruption and financial fragmentation."
The five leaders underscored that the G20 "shall remain intact and respond to current global challenges." The leaders outlined basic areas of further cooperation with international organizations.
The June summit via a video link, offered an impetus to cooperation in three summarized main areas – politics, security, economy and finance, cultural and humanitarian ties. There are various issues incorporated into the Beijing Declaration adopted by the participants. The text of the declaration is published on the Kremlin website, and official websites of the group members.
BRICS countries have maintained contacts at international organizations, including the United Nations and the World Trade Organization, coordinating their views on key international issues, and "the situation in the world has remained tense, while the group of five countries has been the true keeper of a multilateral system."
BRICS expansion has been the most debatable question during the past few years, and got heated up after Russia and China called for a new global order to end unipolarism. Monitoring mainstream news and information reports indicated that Russia has been teaming up with China and India (and that could be interpreted as BRICS platform initiative) and a few other external countries in the process of establishing a new global economic system. It aims at breaking the unipolar system, and defeat American hegemony around the world.
Ahead of the summit, China's State Councillor and Foreign Minister Wang Yi chaired a videoconference dialogue between foreign ministers of BRICS countries and their counterparts from emerging economies and developing countries. This was the first BRICS Plus dialogue at the level of foreign ministers. Participants in the dialogue came from BRICS countries as well as invited countries such as Kazakhstan, Saudi Arabia, Argentina, Egypt, Indonesia, Nigeria, Senegal, United Arab Emirates and Thailand.
According to Chinese Foreign Minister Wang Yi, the dialogue is of importance to further expand cooperation between the BRICS countries and other emerging economies and developing countries. As a BRICS Plus participant country, Argentina has on several occasions expressed its interest in joining this mechanism. The Argentine president, Alberto Fernández, considered that BRICS represents for Argentina "an excellent alternative for cooperation in the face of a world order that has been working for the benefit of a few."
Early June, Russian State Duma (the lower house of parliament) Speaker Vyacheslav Volodin wrote on Telegram that the United States and its allies are destroying economic ties by their sanctions policy, but at the same time creating new points of growth in other countries. "The move by Washington and its allies to cut the existing economic ties has created new points of growth in the world," he pointed out. According to the parliament speaker, Western sanctions are leading to the establishment of another group of eight nations – China, India, Russia, Indonesia, Brazil, Mexico, Iran and Turkey – that is 24.4% ahead of the old group of developed countries in terms of Gross Domestic Product (GDP) and purchasing power parity.
"The United States, with its own hands, has created conditions for countries willing to build an equal dialogue and mutually beneficial relations to actually establish a new G-8 group with Russia," Volodin noted. If the establishment of another new Group of Eight nations – China, India, Russia, Indonesia, Brazil, Mexico, Iran and Turkey – and compared to BRICS – Brazil, Russia, India, China and South Africa, it follows that BRICS will have to be absorbed by the new Group of Eight organization, and thus pushing out South Africa.
In an interview discussion, Ms. Valeriia Gorbacheva, GR-Director at Russia's National Committee on BRICS Research, explained that Russia does not need to create new unions or new G-8, there are already established structures such as SCO, BRICS, ASEAN, EAEU and CIS. "In the face of growing geopolitical instability, BRICS and those countries mentioned above that sympathize with the group may play a decisive role in changing the course of world history. Considering the geopolitical situation, BRICS takes on special importance for Russia. No BRICS country has supported the West's illegal unilateral restrictive measures against Russia," she told Modern Diplomacy.
According to her explanation, on the contrary, sanctions from the collective West are pushing the BRICS countries to deepen cooperation. Thus, Russia's foreign trade turnover with BRICS partners shows tangible growth. At the end of 2021, trade increased by 40% and reached a record US$164 billion. In the first quarter of 2022, there is also a significant increase – 38% compared to the first quarter of 2021.
Gorbacheva pointed to the mechanisms created within the BRICS that can help overcome the economic isolation declared by Western countries against Russia the backdrop of the Ukrainian crisis. First of all, these are the BRICS Contingent Reserve Arrangement and the New Development Bank. The NBD is independent of Western-centric international institutions and operates with significant financial resources. The portfolio of investment projects approved by the NBD reached US$30 billion in 2022. It already approved 80 projects and loans worth more than US$9 billion to all BRICS countries to mitigate the economic consequences caused by the COVID-19 pandemic.
In order to reduce dependence on the American banking system and regulators, the BRICS countries are increasing the volume of mutual settlements in national currencies, she said, and added that Russia is interested in the development of an alternative SWIFT system for BRICS and BRICS+ countries. "There is the danger that the inclusion of new players could undermine the positions of the BRICS countries themselves within the group. First of all, we are talking about South Africa, which has the least economic weight within BRICS. If expansion does occur, it would rather be about the quasi-membership of major second-tier countries on each continent pursuing, if not openly "anti-Western" policies, but an alternative, Gorbacheva further told Modern Diplomacy.
She, however, concluded that "the most likely scenario is the consolidation of the BRICS+ format as a platform for "integration of integrations" in compliance with the principle of equitable geographical representation and invitation of member countries of large regional integration associations."
Lucio Blanco Pitlo III, a Research Fellow at the Asia-Pacific Pathways to Progress Foundation, argued that the already established BRICS may have better chances of enticing new members. The new members could be Argentina, Egypt, Indonesia, Kazakhstan, Nigeria, United Arab Emirates, Saudi Arabia, Senegal, and Thailand that participated in recent consultations.
Dr. Pankaj Kumar Jha, Professor at O. P. Jindal Global University in Sonipat, Haryana, explains in an emailed discussion that China and India border conflict will continue influencing BRICS. However, India and China are cooperating to develop alternate financial structures, cohesive guidelines within Asia and the global south on many issues such as trade, investment and developing an understanding so that dominance of the of west could be reduced to a minimum in global financial architecture, he argued and added, "the foundation of cooperation in BRICS brings potential resources and critical development requirements under one umbrella."
Questions about the future of BRICS are bound to be there especially when a new world order is being discussed. Drawing inspiration from Quad plus, BRICS countries are also discussing BRICS plus format. The formation of new grouping G-8 is primarily a fusion of BRICS and VISTA (Vietnam, Indonesia, South Africa, Turkey, Argentina). The formation is primarily to connect BRICS to middle income and middle power countries, according his explanation.
Dr. Pankaj Kumar Jha concluded his argument: "This geopolitical configuration is in exploratory phases, undoubtedly meant to bring a new axis of Russia-China but inclusion of Mexico , Indonesia and Turkey has its own strategic baggage. How much successful this grouping would be is still a matter a conjecture. From geopolitical point of view, much would depend on how sanctions on Russia shapes up and the post-coronavirus recovery of China."
As the world is facing massive challenges, it also requires international collaboration and cooperative solutions, importantly not to grossly endanger the economic prospects of poor and underdeveloped countries.
Quite recently, Alexander Shchetinin, Director of the Russian Foreign Ministry's Latin American department, also said some Latin American nations are seeking closer ties with BRICS. He expressed confidence that Russia's cooperation with countries that show interest in BRICS will continue. "In what format, we will coordinate first of all with our partners in this group, and with those countries that want to be closer to BRICS, including with regard to Latin America," he told TASS on the sidelines of the St. Petersburg International Economic Forum.
According to the diplomat, the issue of any additional BRICS formats is the subject for a discussion, primarily within the group. BRICS is an informal group of countries, which includes Brazil, Russia, India, China and South Africa. The purpose of the association is the development of comprehensive cooperation between the member countries. It is non-bloc in nature and is not directed against third parties. It has no permanent headquarters.
"More broadly, this week's summit aims to usher in a new era for global development that is more inclusive, sustainable and fair," South African President Cyril Ramaphosa said in his weekly address to the South African people, the text of which was published on the presidential administration's website, "Through the reform of the multilateral system, including the United Nations, and by refocusing the attention and resources of the global community on the sustainable development agenda, the BRICS group can support a sustained and equitable global recovery from the coronavirus pandemic."
For South Africa, Ramaphosa said, the BRICS summit is a valuable platform to strengthen ties with partner countries in support of South Africa's economic growth and job creation. "More than that, the summit is our opportunity to contribute to a better world, in which all countries have a better chance to recover from this pandemic and to flourish," he stressed.
The South African president pointed out that the BRICS countries initially identified strengthening economic and financial ties as one of the key areas of their cooperation. "The countries have adopted the Strategy for BRICS Economic Partnership to increase access to each other's markets, promote mutual trade and investment and create a business-friendly environment for investors in all BRICS countries," Ramaphosa pointed out, "An important part of this strategy, particularly for South Africa, is to diversify trade."
Historically, the first meeting of the group began in St Petersburg in 2005. It was called RIC, which stood for Russia, India and China. Then, Brazil and subsequently South Africa joined later in February 2011, which is why now it is referred to as BRICS. The BRICS member countries (Brazil, Russia, India, China and South Africa) collectively represent about 26% of the world's geographic area and are home to 2.88 billion people, about 42% of the world's population.
Decoding Sri-Lankan economic crisis at the midst of the Russia-Ukraine War
Sri Lanka requires an immediate "bailout" plan from the IMF after Prime Minister Ranil Wickremesinghe declared the island nation officially bankrupt on June 22, 2022, saying, "Our economy is fully collapsed." These collapses are caused by a number of circumstances. This economic downturn didn't happen overnight; rather, it was the result of years of failed policies. A hastily implemented program of development and rehabilitation celebrated the conclusion of the civil war in 2009.
Economic statistics of Sri Lankan economy
The Russia-Ukraine conflict has far-reaching global ramifications. Sri Lanka is no different. The economic crisis in Sri Lanka was exacerbated by the COVID-19 outbreak and the ongoing Russia-Ukraine war. The start of the COVID-19 pandemic, which triggered a global recession, exacerbated the situation, and by 2021, the country's foreign debt had increased to 101 percent of its GDP, threatening an economic disaster. According to government data, China accounted for about 10% of Sri Lanka's $35 billion foreign debt as of April 2021. Due to the Sri Lankan government's failure to repay the financial capital loan to China, the strategically located Hambantota International Port (HIP) was given over to China Merchants Port Holdings (CM Port) on a 99-year lease with a payment of US$1.12 billion in 2019. Repayments to China are estimated to be in the range of $400-$500 million, according to the Sri Lankan Finance Ministry. Due to a severe paper shortage, Sri Lanka is experiencing its worst financial crisis since independence in 1948. Colombo owes $6.9 billion in debt service this year, and the country's foreign currency reserves were around $2.3 billion at the end of February 2022.
India & China: The geopolitics
Following India's offer of a $1 billion line of credit to purchase basic commodities such as food and medicine, China is nearing a deal with Lanka to provide a $1 billion line of credit to purchase basics. Sri Lanka has $4.5 billion in debt to repay this year, starting with a $500 million foreign sovereign bond that was due to maturity on January 18, 2022. Hambantota Port made an operational profit of $1.81 million in 2016, after generating $11.81 million in revenue and expending $10 million in direct and administrative expenses. CM Port committed roughly $1.12 billion on the port's revitalization as part of a Public-Private Partnership.
According to the Financial Times, Sri Lanka is experiencing a rising financial difficulty as a result of Russia's invasion of Ukraine, which has wreaked havoc on two of the country's most significant tourist attractions, with analysts predicting a default. This year, almost 30% of tourists came from Russia, Ukraine, Poland, and Belarus, and the conflict threatens to stifle that flow. Official records reveal that Sri Lanka generated $3.6 billion in tourism in 2019 before the epidemic dropped it to less than a fifth two years later. Sri Lanka's government spent 83 percent of its income on debt servicing in 2017, with a quarter of it going to overseas borrowings. From 2019 to 22, external debt repayments are estimated to more than triple, from $2.1 billion in 2017 to $3.3-$4.2 billion every year.
Think Tanks take on Lankan crisis
However, Verite Research, renowned economic think tank based in Colombo on its Feb 2022 reports had said, "The interest that must be paid on past debt has been the key driver of Sri Lanka's debt rise from 2015 to 2019". This pile up debt primarily due to irregularities in loan repayment. As explained by Prashant K. Chaudhary & Madhubrota Chatterji, " Inflation has surged to 14 percent, according to the National Consumer Price Index, in December 2021, for the second month in a row after reaching a double-digit high in November 2021. This has resulted in exorbitantly high prices for everyday consumer products (national consumer price index of 11.2 percent), which many Sri Lankans cannot afford. In December, food costs increased by 6.3 percent, while non-food prices increased by 1.3 percent".
There are two potential responses to the economic crisis in Sri Lanka: short-term fixes and long-term solutions.
Immediate measures
The short-term solution for the Sri Lankan economy would be a bailout, as President Gotabaya Rajapaksa stated that his administration was in talks with the IMF over a rescue package. Experts have emphasized the importance of a bold fiscal consolidation based on high-quality revenue strategies. They recognized room for boosting income tax and VAT rates and reducing exemptions, as well as revenue management reform, given Sri Lanka's low tax-to-GDP ratio.
Long term measures
Long-term solutions to Sri Lanka's economic issue will include reorganizing the country's broader economic, trade, and industrial policy, i.e. diversifying away from tourism and tea exports.
"For Sri Lanka to be competitive, it requires a tax and regulatory environment that positions it as a business-friendly nation." Explained by Dr. Ganeshan Wignaraja, Senior Fellow of ISAS and Research Associate, ODI. He further explained that Sri Lanka's ranking of 99th on the World Bank's Doing Business Index is low by the standards of other upper-middle income economies in Asia, and that the country should ideally target being in the top 35 or 40 in the world by 2025, which requires a major effort in cutting red tape affecting business and digitizing all government services. Expressed worries regarding the future employability of local graduates in the Port City," he had said. Despite the possibility of reversing the brain drain, there are critical challenges in the university system that must be addressed, including a talent mismatch. The President has acknowledged the issue and emphasized the need of moving toward a curriculum that is appropriate for the Port City (that includes STEM subjects, IT skills and foreign languages). The act of rage has been made illegal, but stronger enforcement is required."
Similar to how our bodies require ongoing evaluation and care to improve, the economy is a living and dynamic system. The Sri Lankan economy must thus take both short-term and long-term action.
G7 & National Mobilization of SME Entrepreneurialism
While G7 shares their wisdom, some 100 additional national leaders are also desperately trying to get their economics in order. Visible damages are the lack of productivity, performances and profitability across the national SME sectors, reducing exports, growth and job creation sharply. With little or no specific economic solutions on hand, the economic development teams are open to new ideas. Critically needed, to catch up the lost decade, a generational transformation urgently required; such new challenges demand hyper speed, global-age style execution so what's stopping all this?
The four transformational stages: National economic development teams must first come to the big realization, that today, a wide-open world is always open for high value goods and services produced. Study the global patterns of high value consumptions. Therefore, hardcore upskilling exporters and reskilling of manufacturers must become top priority over popularized abstract crypto-sci-fi-economies.
The absence of constant learning and constant disruptions must stand up to the global age demands of global age competitiveness. Fact: The world can easily absorb unlimited exportable ideas in unlimited vertical markets. Fact: The well-designed innovative ideas are worthy of such quadrupled volumes. Fact: The entrepreneurial and dormant talents of a nation are capable of such tasks. Fact: The new global age skills, knowledge and execution are now the missing links.
On the other hand, the majority of nations with existing postures of comfort are already flooded with massive innovations, but still ignoring lack of massive commercialization, due to lack of entrepreneurialism. Over certification and degrees but seriously lacking entrepreneurial directions or surrounded with empty incubators and exhausted accelerators as real estate projects. Sometimes, too many economic development programs but often without a mega punch of pragmatism.
Round-table discussions are good starting points; without debates, the silence only sinks economies.
What can nations do? During recent decades, Western economies of the free world on the midsize business economies were too slow to understand 'soft-power-asset-management' , the art of imagining things over 'hard-asset-centricity' where staying deeply stuck to old routines on old factory floors was rewarded. This is like when bicycle makers, restricted to dream about 'drones' or flying cars. Some 100 millions small and large plants around the world are badly stuck in old groves of decades old mentality, unable to transform to the meaning of global-age, unable to rapidly optimize to grow to new heights with new global age thinking and execution.
Bad globalization planning did the rest of the harm. Imagine all that wasted potential, talent and machinery, infrastructure under the dead weight of old mentality still logged into hard-assets… deeper studies are critical. If facing the truth is not a problem, study China and their SME optimization as an excellent strategy.
The error of mind: The term "SME" is a grave error, a misnomer created by job seeker mindset, as there is nothing small about a baby elephant. It will become an elephant in time. It is all about creating a big new company, active within a big economy of million small medium large businesses within a nation.
National mobilization of entrepreneurialism is a systematic entrepreneurial driven methodology to uplift 1K to 100K SME entrepreneurs with in a region, sector or a nation, into advancing and up scaling their enterprises by upskilling for better exports, reskilling for smarter manufacturing and understanding innovative excellence to enable standing up to global-age competitiveness of today.
A simple fact, like turning an 'on' and 'off' light switch; economies without digitization are as if without electricity, without upskilled frontline teams on tasks as if without a bulb. Just like all other professional requirements, this expertise calls for advanced and regimented training and skills to deliver and manage such major national tasks. Evaluate frontline economic development teams as a prime objective to create new thinking.
First, the philosophy: National mobilization of entrepreneurialism on digital platforms of upskilling for innovative excellence are not new funding dependent, they are deployment hungry and execution starved, so what's stopping ? Hidden in the differentiation, deeper understanding of "extreme-value-creation for creating local grassroots prosperity economies" and the "extreme-value-manipulations for creating hologramic-debt-based economies" and this is where the future challenges are hidden.
Second, the new mastery: As the cycle of laborious-work are getting replaced by smart-work while smart-work getting replaced by smarter machines, the 'Masters of Robots' will be the new smart unlearners, the 'Slaves of Robots' will be the deniers of change.
Thirdly, the critical observations: Why has the immediate replacement of the old education system around the world with new global-age transformation has become so necessary? It is a liability on national productivity, it is a burden of debt on the emerging youth of any nation and it is rotten from the inside damaging business innovation and economic philosophies in the silence of the day.
Meritocracy is only painful when refusing change. Therefore, national mobilization of entrepreneurialism is only possible when job creator mindsets deliver bold narratives. Nothing happens when silence dominates. Discover advanced level thinking, create bold open debates, and explore Expothon and such ideas on Google
The unmasked SME economy: Nations with deeper upstanding of creating, developing and managing systematic growth to Micro Enterprises, Micro-Manufacturing, Micro-Trades & Micro-Exports, have a distinct advantage to quadruple exportability. Uplifting entrepreneurialism is not an academic exercise but revolutionary cycles led by entrepreneurial mindset capable of harmonizing various types and layers of mindsets. Acquire your own mastery
Old-order is no-order: Emergence of new thinking, everything almost broken, and everything procedure or policy for sale, therefore, everything ready for change; new vision, new mobilizations, new deployments and new talents openly challenged. The visible damage points to chasms and voids need of urgent fixing, bold narratives a must. Expect a change, create a change and become change. Discover new pillars of economics.
The five new dimensions; The political science is now transforming into becoming the real economic science. The power of a nation is neither the hard nor the soft power but the real value of economic power? The economic power now measured by national skills of citizenry to become productive, or slide towards fake-crypto-tyrannies. The national leaderships expected to create economic development as their prime mandates and save their own sovereignty on the global stage. The rest is easy.