National Mobilization of Entrepreneurialism; Skills gaps strategy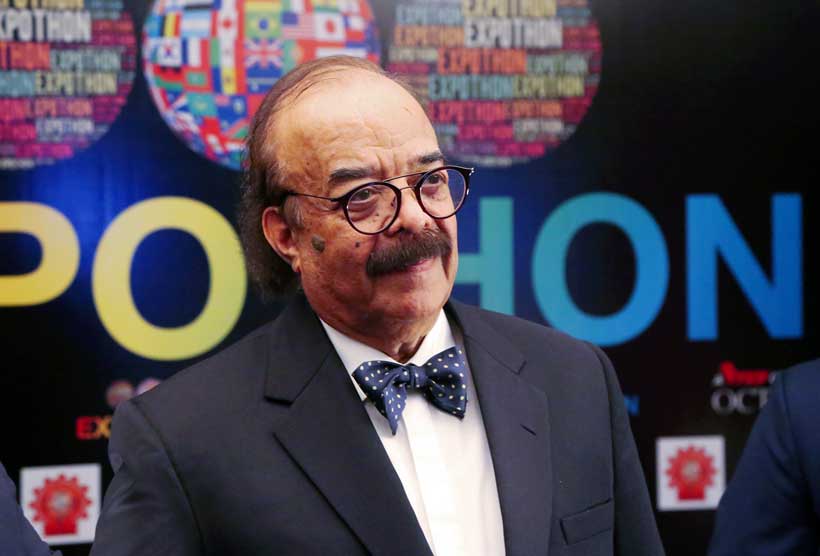 Uplifting midsize business economy, nation by nation
Although neglected, the revival of midsize business economy is extremely critical, as declaration of trade-wars on others are increasingly becoming living proofs of one's own unskilled citizenry unable to quadruple exports. More heroic are the real declarations of internal skills-wars to retrain nation's working citizenry to stand up to global-age standards of performance, productivity and quadrupling exportability bringing in local grassroots prosperity for better harmony. Observe the restless citizenry and the brutal decline of small medium enterprises amongst developed nation. Critically needed, to catch up lost decade a generational transformation is required, such challenges demand global-age style execution and are less dependent on new funding. So who is blocking and what's stopping all this?
First, the driving philosophy:
So long the proof of the decimated grassroots prosperity among developed economies of the world is not required; so long the leadership accepts the calls of restless citizenry entangled on diversity and tolerance issues and growing populism. Although not be confused when cries about social justice and inequality often being bundled on ethnic and gender lines and labeled as mass populism. Very calm and very deep discussions are mandatory.
Furthermore, to explore reality, we must acknowledge that when mankind is in trouble, only mankind's rules will solve the issues. In searching of answers, observe how the mind is limitless and hardwired like the open universe, therefore, eliminating random routes to endless journeys, a focused mind is one of the biggest achievements of life. If the mind is a miracle of the universe, the body its natural temple, self-discovery, self-optimization and lifelong learning is where we need to start once again on a new blank page. We need focus and we need harmonious progress.
To deploy technology in right directions and create highly productive national working citizenry compatible with global-age demands we have to fall back on mind. Civilization has always survived on these humanistic challenges with common-sense advancement principles.
Therefore, now enters an entrepreneurial mind; a product of lifelong learning, a cognizant and very capable element to handle such local, national or global tasks. Being added to the world are currently some billion new entrepreneurs in Asia, after all, it were some 100,000 entrepreneurs whom carved out the entrepreneurial supremacy of America that lasted well over a century. On productivity, performance, and supremacy of excellence our new world is zipping by the hour with no mercy for crawling nations. New speed of critical thinking and global age execution style must emerge across the nation or it will simply grind economy to halt. A lot of proof is out there
Especially, if the above national uplifting deployments and mobilizations are not new funding dependent but are rather combinations of technologically advanced global-age styles of execution dependent so now the main issue of what's stopping all this should become the core issue.
Hidden in the differentiation with deeper understanding of "extreme-value-creation' grassroots economies" and the "domination of 'hologramic-debt-based economies" and this is where the future challenges are buried.
What can nations do?
During recent decades, developed economies were too slow to understand 'soft-power-asset-management' the art of imagining things over 'hard-asset-centricity' where staying deeply stuck to old routines on old factory floors is rewarded. This is like when forbidden are the bicycle makers to dream of 'drones' or flying cars. Some 100 millions small and large plants around the world are badly stuck in old groves of decades old mentality, unable to transform to the meaning of global-age, unable to rapidly optimize to grow to new heights with new global age thinking and execution. Imagine all that wasted potential, talent and machinery, infrastructure under dead weight of old mentality still logged into hard-assets… deeper studies are critical.
Next: A Global Revolution of Mind
Self-discovery poised to find all hidden potentials,
Self-optimization to deploy all new skills and potentials
Realization of producing extreme-value.
Realization of producing extreme-image-positioning.
Market navigation to reach global corners.
Understanding value of creating local grassroots prosperity.
Learning to live in harmony, diversity and tolerance
Rest is fakery
As new measurements of success; nations are now required to prove their mastery of transforming their own working-citizenry capable of global age skills with lifelong learning? To ensure a nation ending up with soft-power-assets and to become globally agile on trade and claim their global image supremacy of innovative excellence, leaving far behind hard-asset-centric traditionally structured economies based on short-term profit results.
New models of creating national wealth and identity; If investing only on selected lower hanging fruits is considered a good strategy, now investing more into hidden jungles and new trees while they grow into new fruitful heights will become an even smarter strategy. Building a soft-power-asset-centric society is much better over maintaining large industrial age complexes. Economies will increasingly face restless youth and anxious citizenry and there is nothing more critical than creating nationwide grassroots prosperity, all via lifelong learning and uplifting fear of automation, because displaced citizenry needs protection. As the cycle of laborious-work are getting replaced by smart-work while smart-work getting replaced by smarter machines, the 'Masters of Robots' will be the new smart unlearners, the 'Slaves of Robots' will be the deniers of change.
Critical Observations: Why immediate replacement of old education system around the world with new global-age transformation has become so necessary? It's a liability on national productivity, it's a burden of debt on the emerging youth of any nation and it's rotten from the inside damaging economic philosophies in silence of the day.
This can be a wake-up call for economies of the world; rethinking, reprioritizing, reinvesting and reinventing investable all over. Is it is easy to transform people?

No, it's almost impossible most of the times.

Here are some global-age options and new style thinking.
Calling mass transformation and mobilization of working-citizenry
Four Enlightenments:
Self-Discovery; close your eyes and discover your hidden talents, create supreme performance and become a global age thinker. This will open entrepreneurial thinking.
Enterprising Journeys; open your eyes and study the global age and indulge at the enterprise level, build and create massive growth. Do something phenomenal. This will open new business ideas.
Grassroots Prosperity; open your mind and lead by example, deploy and create grassroots prosperity, improve surroundings, help teams, share knowledge and create extreme value. This will open collaborative thinking and leadership roles.
National Mobilization; open your heart and share your authoritative command and knowledge, mobilize and help your own nation and make sure it is moving in the right direction, assist in boosting the national economy.
Mankind demands straight answers, seeks new alternatives, strives for grassroots prosperity and ready to lift the weight via power of entrepreneurialism
New Challenges:
Can a nation declare top priority to discover its hidden and untapped talents of their citizenry?
Can it demonstrate superior skills to mobilize small and medium businesses across the nation?
Can it adopt continuous self-learning to foster occupational superiority for the nation?
Can national leadership demonstrate refined understanding of entrepreneurial skills?
Fact: The world can easily absorb unlimited exportable ideas in unlimited vertical markets.
Fact: The well-designed innovative ideas are worthy of such quadrupled volumes.
Fact: The entrepreneurial and dormant talents of a nation are capable of such tasks.
Fact: The new global age skills, knowledge and execution are now the missing links
The Five Pillars of Global-Age Transformation:

Global Age Exportability:
What's really stopping a high potential enterprise from expanding to 100 countries?

Global Age Thinking:
What will it take to re-organize and operate as a multinational organization with little or no extra costs?

Global Age Modeling:
How to optimize and integrate soft power assets against sluggish hard asset centricity.

Global Age Execution:
How to get trained to achieve what normally takes 365 normal days to do it in only 365 dramatic hours.

Global Age Presence:
How to bring the image supremacy of innovative excellence into global space and profit.

Global Age Prosperity:
How to become a magnet of prosperity with new revenues, new funding, and new alliances
Cold Facts and Warm Realities: Success at times is failure management; failure is often a lost battle, but not a lost war, as ultimate success is not necessarily winning the war, success is far more about understanding the battlefield, as the real victory is hidden outside the war. Soon, economic leadership will be less about raw commodities and infrastructures and more about mental endurance and global age skills of its citizenry. Imagination and entrepreneurialism is far more important over commodities and infrastructures
Three steps for Midsize Economy to advance on grassroots prosperity:
Identify 1000 to 10,000 or 1,000,000 small and midsize entrepreneurs within a nation, and create a national agenda to quadruple their performance on innovative excellence and exportability. Caution–this is not to be confused with old out-dated-dysfunctional-government-data rather it requires the assembly of ultra-modern-digital and current-profiles of midsize enterprises within a nation. Deploy digitization of top national trade associations and chambers of commences to upgrade to world-class digital platforms so that their entire membership can skate nationally and globally showcasing their goods and services. Caution–this is not to be confused with already broken and disconnected websites from the last decade; this is more like LinkedIn format with colorful and highly interactive platforms. Study Expothon Strategy and how over a decade it has perfected the model; observe how Worldbank also adopted similar approach with their well executed Econothon project. Expect some serious deployments in this arena. It is time to engage the national entrepreneurial talent, 1000-10,000- or 1,000,000 small and midsize businesses in ongoing discussions and high quality entrepreneurial debates and to create global bounce that will unveil unlimited growth. Caution– this is not to be confused with a single plastic award night; this is about outstanding performance of the remaining 364 days of the year each filled with active and daily engagements.
Timelines: Once tackled the mobilization agenda starts progress within a year or less.
Serious Questions:

Why is there a critical lack of knowledge? Was there ever a senior level debate and authoritative discussion on such deep integrations? Some 10,000 Chambers of Commerce of the world are sorting out trade wars and trade disputes, but there is little or no concentration on new global age demands of the global marketplace for their memberships. In the meantime there are some 100,000 National Trade Associations of the world stuck in last century thinking when it comes to advanced level digital platforms and are afraid about their future roles and return on investment on membership fees. They all will shine under new flags of creating new global bounce and prosperity. Caution—what's already on the floor of these organizations is just dead weight, in needs of a scale-up to measure the opportunity loss. Public Sectors of the world are grossly under-optimized and have little or no knowledge of their own hidden talents. They are seriously afraid of entrepreneurialism and without global-age skills or innovative ideas they know nothing about taming the elephant of global survival. It is time for the Public Sector to become confident, highly optimized and fearless, and will contribute freely to new ideas and prosper.
By all means, such transformations are no easy task; but however, they are less dependent on new-funding but are heavily dependent on global-age-execution and strategic agenda
In the meanwhile, the small and mid-size economies of the world though in critical need of global age expertise, are already drowning in hot soup and do not have the time, finances or the luxury to intellectualizing such issues. They have already lost faith in their local support but once rejuvenated they will become the number one source of new job creation within the nation and once they wake up to the fact that prosperity is easily in their reach. Lifelong learning and systematic training and coaching is where the missing links are as individually it cannot but in a massive mobilization mode it games a game changer for all small and medium enterprises. So what's stopping this?
The overflow of free technologies, progressive local, national and global solutions are grossly misunderstood and the least optimized areas. This is an ocean in need swimmers and scuba-divers.
Such programs also improve current status of the national issues, like:
Nations are already flooded with massive innovations, but lack massive commercialization.
Nations have over certifications and degrees but seriously lack business directions.
Nations have empty incubators and exhausted accelerators like real estate projects.
Nations have economic development programs but often without mega punch.
A Round-table or Senior Cabinet Level discussions is always good starting point.
Half a Decade On – Reflecting on Russia's Unsung Successes
In 2016, as the incoming World Bank lead economist for Russia, I started writing about Russian economic issues. It is now time to bid goodbye. As a professional analyst of the Russian economy over the last 5 years, I can summarize my experience in one sentence: things in Russia are never as bad as they seem, but they are never as good as they can be, either.
Just in the last 6 years, Russia has managed to attain remarkable macro-stability. Inflation, which was in double digits, is in now in manageable territory. The country is less reliant on oil and gas today than 5 years back. These are no small achievements. On the other hand, as I – and many others have written – sagging potential growth holds progress back. But these issues are well-known. In this final column, I would like to recognize three lesser-known Russian developmental successes that often fly under the radar screen.
First is Russia's increase in life expectancy – from 65.3 years in 2000 to 72.7 years in 2018. This has been mostly due to a drop in the number of deaths caused by non-communicable diseases (i.e. diseases that are not infectious or contagious such as heart attacks and stroke) and external causes (such as road accidents and homicides). Mortality rates for both adults and particularly children have also been decreasing since the 2000s. Even more recently, infant mortality decreased by 36 percent from 2011 to 2017 and maternal mortality decreased by 49 percent in the same period. While the pandemic engulfs us all, it is worth taking a longer-term perspective to recognize legitimate improvements in Russia's life expectancy.
Second is Russia's progress in financial literacy. Russia is no stranger to financial crises. While governments anywhere and everywhere have the primary responsibility in preventing and managing them, an important factor that is only being recognized is the need for individuals to become more informed about making financial decisions.
As an early adopter, Russia has recognized the benefits of financial literacy, and made remarkable strides in increasing literacy across both adult populations and school children. This is thanks to both top-down efforts by the Ministry of Finance and Central Bank of Russia, and bottom-up ones, which have included tapping into schools, libraries, and other community platforms to reach a large and diverse segment of the population. Indeed, Russia was ranked the first among 132 countries in the Child & Youth Finance International Global Inclusion Awards in 2016. It also ranks in the top 10 of G-20 countries for financial literacy.
Third is Russia's progress in improving its tax administration. The history of taxes in Russia hark back to medieval times, with Prince Oleg imposing the first known "tribute" on dependent tribes. Catherine the Great is known to have said "Taxes for a government are same as sails for a boat. They serve to bring her faster into a harbor without flipping over by their burden".
Building on lessons learnt over centuries, Russia today is at the global forefront of tapping technology and real-time source data and has managed to shift from a culture of tax evasion to tax compliance. Tax non-compliance, notably in value-added taxes, for instance, has shrunk from double digits a few years ago to less than 1 percent today, with minimal human involvement. Russia's success in modernization of its tax services is not as well known as it ought to be, but global interest is slowly but steadily growing.
Surely, these achievements are not the end of the road. When it comes to life expectancy, male life expectancy is behind female life expectancy by almost 10 years, and this gap needs to be shrunk. Financial literacy, consumer protection, and safeguards for privacy and data protection need to keep pace as cryptocurrencies and digital fraud become more commonplace. And gains in tax administration may be washed out without complementary tax policies. Yet, these unsung successes deserve more recognition, both within and outside Russia.
One of the more unusual analysis the World Bank undertook was to figure out how wealthy is Russia. We found that Russia's wealth lies not in its abundant natural resources (as important as they are), or its physical infrastructure (as mighty as some of it may be). Rather, Russia's wealth derives from the ingenuity and creativity of its people. Indeed, almost half of all Russia's wealth derives from its human capital — the cumulative experience, knowledge, and skills of Russians. Only then is it followed by physical capital (about a third), and natural capital (about a fifth). Anecdotally too, I can reaffirm that to be the case. In my interactions with students in various universities and high schools, I have witnessed their keen engagement, their sharp and pointed questions, their sense of humor, and above all, a passion to improve their country. I am indeed privileged to have played a small role in this journey.
PS: There is one other area I would like to draw your attention to, and that is climate change. While the politics are what they are, the science and economics are undeniable. In Russia, in addition to federal initiatives, it is encouraging to see positive signs emerging from within Russian regions, such as Sakhalin and Murmansk, which are vying to become carbon-free zones. As I had written earlier, the one mistake not to make about Russia is to treat it as a single unit of analysis. Doing so would be like being unaware that a Matryoshka doll is not empty! Indeed, Russian regions may be at the forefront of addressing climate change and we might be in for a (pleasant) surprise – this space is therefore worth keeping on an eye on.
First appeared in the Russian language on Kommersant.ru via World Bank
The Politico-Economic Crisis of Lebanon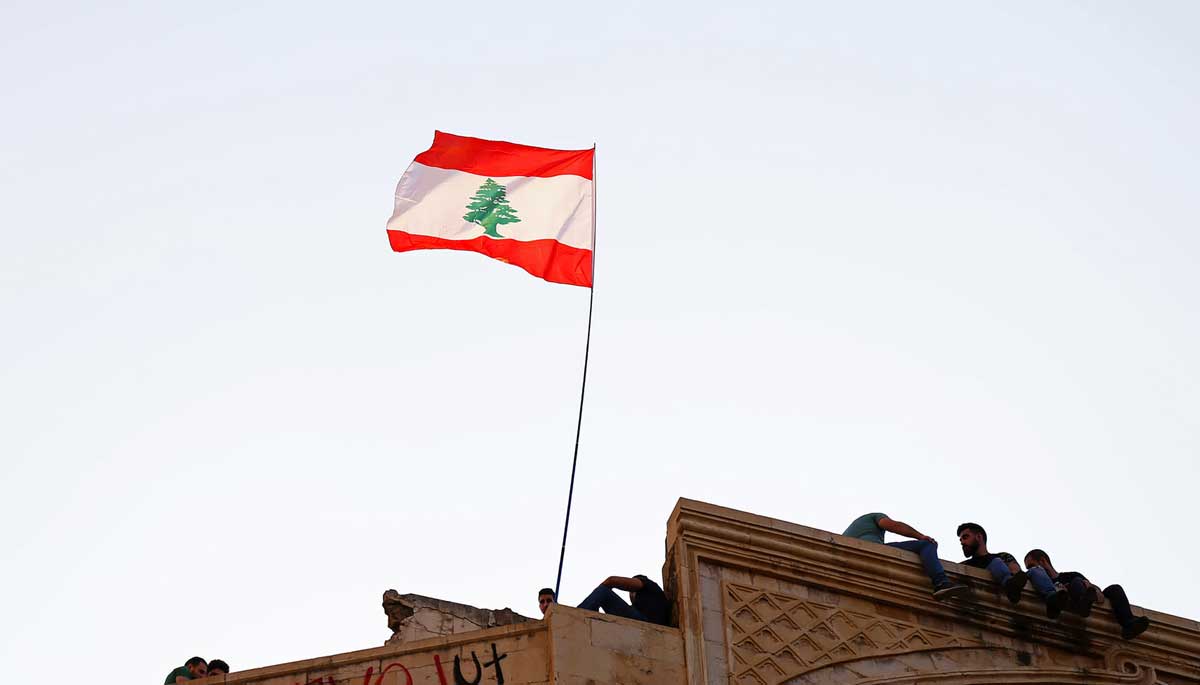 Dubbed as a failed state. The Middle Eastern country, also known as the 'Lebanese Republic', is already leading towards a humanitarian crisis. The country is witnessing the worst financial crisis since the 1975-90 civil war. The financial catastrophe has done most of the damage as the country currently stands as one of the top 10 worst economic disasters witnessed over the past 150 years. If the economists are put true to their word, it means that Lebanon rates as the most dismal economic crash since the 19th century. As the state of Lebanon undergoes a significant political shift since last year, the social and economic fissures are subsequently broadening. A fragile democracy (for namesake) and a constant disequilibrium in the parliamentary stratosphere, have led to an economic depression that is rapidly expanding as the country fails to adopt a unified political stance and adhere to corrective measures to hold the toppling economy from a collapse.
More than half of the Lebanese population has slumped below the poverty line as escalating inflation continues to reel the populace. The main cause underpinning such brutal inflation is the hyper-devaluation of the Lebanese pound. The currency was originally pegged at a fixed rate of 1500 Lebanese pounds to the US dollar. However, over the past three decades, the economic crunch has crippled the economic nucleus of Lebanon. According to World Bank estimates, the Lebanese pound has devalued by 95% and currently trades at 22000 Lebanese pounds to the US dollar in the black market – roughly 15 times above the official rate. The resultant inflation has driven the government to push the prices to unfathomable levels – even pushing necessities beyond the reach of an average citizen. The fact could be witnessed by the rapid increase in the price of bread – which was hiked by another 5% last month to value at 4000 Lebanese pounds per loaf.
The dire social crisis could be gauged by the fact that an average Lebanese family requires a spending worth five times the minimum wage mandated by the government just to afford basic food requirements. Most of the families can't suffice to consume utilities such as medicine, gas, or electricity. Astounding research revealed that even hospitals dealing with the Covid outbreak are not afforded gas and electricity which has led to a hike in petroleum consumption due to heavy usage of generators. The resulting shortage of petroleum has driven rage across the country as businesses fail to thrive while multiple wings of the airports are rendered powerless. The recent World Bank report signified that the food prices have inflated by roughly 700% over the past two years – a swell of 50% in just under a month. The regional countries have shown concern as Lebanon is heading towards a health crisis with a strengthening Delta variant in the Middle East and no room for recovery.
The main cause of such a debilitating situation is primarily the rampant corruption in the echelons of the government followed by the instability that ensued last year. Following the catastrophic blast in Beirut's port that claimed an estimated 200 lives, the government resigned in the aftermath of virulent protests across Lebanon. The political vacuum, however, further pushed the state into despair. The caretaker government, led by the former Prime Minister, Saad Hariri, failed to consolidate a government as ideological differences between the President and the Prime Minister continued to displace the essential debates of the country. The contention between President Michel Aon, a stout supporter of the Shite militant group Hezbollah, and Prime Minister Saad al-Hariri, a Sunni Centrist, caused the efforts to falter as the country continued to plunge into crisis without an elected government to handle the office.
Hariri drove the narrative that due to President's strong ties with the Hezbollah, which is arguably supported by Iran, Lebanon has suffered a shuffle of power to entrust financial support to the militant group. The narrative caused institutions like IMF and the World Bank to hesitate in injecting desperately needed social stimulus into the country despite continual warnings of an impending humanitarian crisis by France and the United States. A political vacuum coupled with the destruction caused last year along with the prudence of global financial institutions to pivot the country have ultimately resulted in the chaos that describes the landscape of Lebanon today.
However, Hariri resigned last month after failing to form a government even after nine months. The resulting political thaw helped President Aon to appoint Najib Mikati, a lucrative businessman, and former prime minister, as an interim Prime Minister entrusted to form a mandated government in Lebanon.
With a renewed Cabinet support, something that Hariri rarely enjoyed, Mikati is expected to assuage the concerns of the IMF and support economic reforms with the help of states like France. The Paris conference, scheduled on 4th August, is now the focal point as Mikati plans to convince the French diplomats regarding his schemes to pull Lebanon out of the puddle. Prime Minister Mikati recently reflected on his aspirations: "I come from the world of business and finance and I will have a say in all finance-related decisions". He further stated: "I don't have a magic wand and can't perform miracles … but I have studied the situation for a while and have international guarantees". It is clear that Mikati envisages repairing the economy which is already long overdue.
Under the French plan aiding Mikati's regime, he would need to enforce significant political reforms to gain international aid. The diplomats, however, envision a far graver reality. It is touted that the IMF would likely focus on two facets before granting any leverage to the Mikati-regime: political-social reforms and progress towards parliamentary elections. However, with grueling Covid cases springing into action, the road to recovery would probably be highly tensile.
While Mikati doesn't stem from any particular political bloc unlike his failed predecessors, he was elected primarily by the backing of Hezbollah. A question emerges: would Mikati be able to navigate through the interests of an organization subjected as a terrorist fraction by most of the Western world. An organization that arguably serves as the primary reason why Lebanon stands as one of the highly indebted countries in the world. An organization that could be the decisive factor of whether financial support flows to Lebanon or sanctions cripple the economy further similar to Iran. The question stands: would Mikati refuse the dictation of Hezbollah and what would be the consequences. The situation is highly complex and time is running out. If Mikati fails, much like his predecessors, then not only Lebanon but the proximate region would feel the tremors of a 'Social Explosion'.
Bangladesh-Myanmar Economic Ties: Addressing the Next Generation Challenges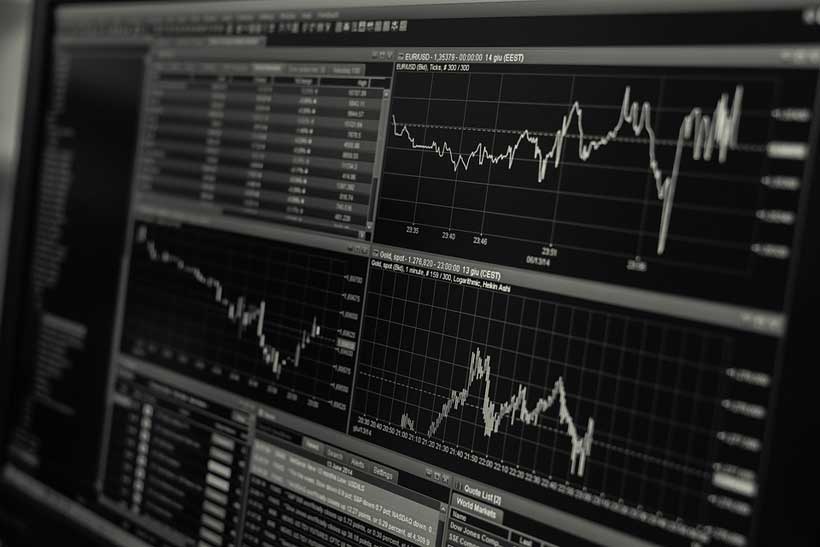 Bangladesh-Myanmar relations have developed through phases of cooperation and conflict. Conflict in this case is not meant in the sense of confrontation, but only in the sense of conflict of interests and resultant diplomatic face-offs. Myanmar is the only other neighbor that Bangladesh has on its border besides India. It is the potential gateway for an alternative land route opening towards China and South-East Asia other than the sea. Historically, these two countries have geographic and cultural linkages. These two bordering countries, located in separate geopolitical regions, have huge possibilities in developing their bilateral economic relations. At the initial phase of their statehood, both countries undertook numerous constructive initiatives to improve their relations. Nevertheless, different bilateral disputes and challenges troubled entire range of cooperation. Subsequent to these challenges, Bangladesh and Myanmar have started negotiation process on key dubious issues. The economic rationales over political tensions in Bangladesh-Myanmar relations prevail with new prospects and opportunities.
Bangladesh-Myanmar relations officially began from 13 January 1972, the date on which Myanmar, as the sixth state, recognized Bangladesh as a sovereign nation. They signed several agreements on trade and business such as general trade agreement in 1973. The two countries later initiated formal trade relations on 05 September 1995. To increase demand for Bangladeshi products in Myanmar, Bangladesh opened trade exhibitions from 1995 to 1996 in Yangon, former capital of Myanmar. However, that pleasant bilateral economic relations did not last for long, rather was soon interrupted mainly by Myanmar's long term authoritarian rule and isolationist economic policy. In the twenty-first century, Bangladesh-Myanmar relations are expected to move towards greater economic cooperation facilitated by two significant factors. First, the victory of Myanmar's pro-democratic leader, Aung San Suu Kyi, in 2011 has considerably brought new dimensions in the relations. Although this relation is now at stake since the state power has been taken over by military. Second, the peaceful settlement of Bangladesh-Myanmar maritime dispute in 2012 added new dimension in their economic relations.
Bangladesh and Myanmar don't share a substantial volume of trade and neither is in the list of largest trading partners. Bangladesh's total export and import with Myanmar is trifling compared to the total export and import and so do Myanmar's. But gradually the trades between the countries are increasing and the trend is for the last 5 to 6 year is upward especially for Bangladesh; although Bangladesh is facing a negative trend in Balance of Payment. In 2018-2019 fiscal year, Bangladesh's total export to Myanmar was $25.11 million which is more than double from that of the export in 2011-12. Bangladesh imported $90.91 million worth goods and services from Myanmar resulting in $65 Million deficit in Balance of Payment in 2018-2019 fiscal year. For the last six or seven years, Bangladesh's Balance of Payment was continuously in deficit in case of trade with Myanmar. The outbreak of COVID-19, closure of border for eight months and recent coup in Myanmar have a negative impact on the trade between the countries.
Bangladesh mainly imports livestock, vegetable products including onion, prepared foodstuffs, beverages, tobacco, plastics, raw hides and skin, leather, wood and articles of woods, footwear, textiles and artificial human hair from Myanmar. Recently, due to India's ban on cattle export, Myanmar has emerged as a new exporter of live animals to Bangladesh especially during the Eid ul-Adha with a cheaper rate than India. On the hand, Bangladesh exports frozen foods, chemicals, leather, agro-products, jute products, knitwear, fish, timber and woven garments to Myanmar.
Unresolved Rohingya crisis, Myanmar's highly unpredictable political landscape, lack of bilateral connectivity, shadow economy created from illegal activities, distrust created due to different insurgent groups, maritime boundary dispute, illegal drugs and arms smuggling in border areas, skeptic mindset of the people in both fronts and alleged cross border movement of insurgents are acting as stumbling block in bolstering economic relations between Bangladesh and Myanmar.
Bangladesh-Myanmar relations are yet to blossom in full swing. The agreement signed by Sheikh Hasina in 2011 to establish a Joint Commission for Bilateral Cooperation is definitely a proactive step for enhancing trade. People to people contact can be increased for building mutual confidence and trust. Frequent visit by business, civil society, military and civil administration delegates may be organized for better understanding and communication. Both countries may explore economic potential and address common interest for enhancing economic co-operation. In order to augment trade, both countries may ease visa restrictions, deregulate currency restrictions and establish smooth channel of financial transactions. Coastal shipping (especially cargo vessels between Chittagong and Sittwe), air and road connectivity may be developed to inflate trade and tourism. Bangladesh and Myanmar may establish "Point of Contact" to facilitate first-hand information exchange for greater openness. Initiative may be taken to sign Preferential Trade Agreement (PTA) within the ambit of which potential export items from both countries would be allowed to enter duty free. In recent year, Bangladesh was badly affected by many unilateral decisions of India such as onion crisis. Myanmar can serve as an alternative import source of crops and animals for Bangladesh to lessen dependence upon India.
Myanmar's currency is highly devaluated for a long time due to its political turmoil and sanctions by the west. Myanmar can strengthen its currency value by escalating trade volume with Bangladesh. These two countries can fortify their local economy in boarder areas by establishing border haats. Cooperation between these two countries on "Blue Economy" may be source of strategic advantages mainly by exporting marine goods and service. Last but not the least, the peaceful settlement of maritime boundary disputes between Bangladesh and Myanmar in 2012 may be capitalized to add new dimension in their bilateral economic relations. Both nations can expand trade and investment by utilizing the Memorandum of Understanding on the establishment of a Joint Business Council (JBC) between the Republic of the Union of Myanmar Federation of Chambers of Commerce and Industry (UMFCCI) and the Federation of Bangladesh Chambers of Commerce and Industry (FBCCI).
With the start of a new phase in Bangladesh-Myanmar relations, which has put the bilateral relations on an upswing, it is only natural that both sides should try to give a boost to bilateral trade. Bilateral trade is not challenge free but the issue is far easier to resolve than others. At the same time, closer economic ties could also help in resolving other bilateral disputes. For Myanmar, as it is facing currency devaluation and losing market, increased trade volume will make their economy vibrant. For Bangladesh, it is a good opportunity to use the momentum to minimize trade deficits and reduce dependency on any specific country.