East Asian and Northern European countries are world leaders on idea creation and intensity
South Korea has been named the world's most idea-intensive nation, with the top 20 dominated by East Asian and Northern European countries, according to PwC's Global Economy Watch.
In particular, the Nordic countries punch above their weight in terms of patents granted per million population: Sweden, Finland and Denmark all appear in the top 10 while Norway is ranked 16th. European nations occupy 13 places among the top 20 with Germany and France ranked eighth and thirteenth respectively.
East Asia also performs strongly on the intensity index with Japan placed fourth and Singapore fourteenth. China appears in the top 20 for the first time and leads the way on the absolute number of patents granted.
The findings are based on PwC analysis of World Intellectual Property Organisation (WIPO) datasets regarding patents granted in 2017, with adjustments for population size. The analysis also demonstrates a strong correlation between idea intensity and R&D expenditure with the top 20 dominated by those nations spending the highest proportion of their GDP on research.
The UK has also broken into the top 20, with 311 patents granted per million population, but it still lags behind many European nations, including Ireland. In terms of absolute number of patents given it is ranked eighth in the world.
Jonathan Gillham, Director of Economic Modelling and Econometrics at PwC UK says,
'Ideas power the global economy: generating innovative new products and services, strengthening competition, increasing productivity and raising living standards. Scoring highly on ideas intensity should be a source of considerable confidence in a country's future economic growth prospects.
'Our analysis highlights that there are a number of different factors that influence idea intensity. Specialisation and geography are important drivers: the prominence of Nordic countries is clearly linked to their investment in emerging fields of renewable technologies. Similarly, East Asian countries perform strongly across computer technology, electrical machinery and digital communication technologies.
'Yet what is revealed so clearly here is the strong positive relationship between R&D expenditure and idea intensity. Over 100 countries were included in this analysis, and we estimate that around 70% of a change in a country's idea intensity can be explained by a change in its research and development spending.
'Our recommendation for governments is that combined public and private investment in R&D can deliver a real economic dividend and should be a key area of economic policy.'
COVID-19 crisis highlights widening regional disparities in healthcare and the economy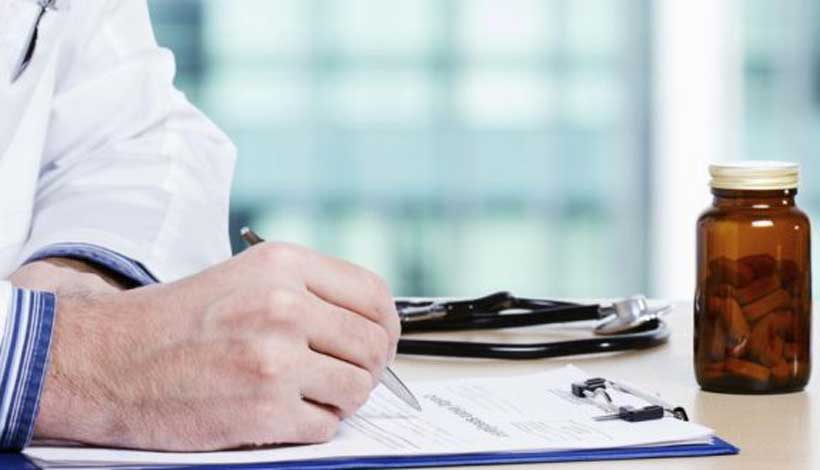 The impact of the COVID-19 crisis on people and economies has highlighted widening regional disparities in access to healthcare and economic growth and persistent disparities in digitalisation over the past decade, according to a new OECD report.
Regions and Cities at a Glance 2020 says that at the onset of the pandemic, some regions were less well prepared to face the health emergency. With 10 beds for every 1000 inhabitants, regions close to metropolitan areas have almost twice as many beds as remote regions. Over the last decades, most regions in OECD countries have seen a significant reduction in the number of hospital beds available per inhabitant, with an average decline of 6% since 2000 and of 22% in remote areas.
The health impact of COVID-19 has been particularly hard in some areas within countries. For example, in some regions of Colombia, Italy and Spain, the number of deaths between February and June 2020 was at least 50% higher than the average over the same period in the 2 previous years.
Morbidity rates that make some places more vulnerable to health crises than others also vary widely. In some regions in Mexico, Chile and the United States, close to 40% or more of the population is obese, posing a higher risk in terms of fatal diseases. For example, due to higher obesity levels, in Mississippi the average likelihood to suffer severe symptoms if infected with COVID-19 is roughly 23% higher than in Colorado.
People living in large cities and capitals were also more able to quickly shift to remote working. Many rural areas still suffer from a lack of access to high-speed broadband, a lower share of jobs amenable to remote working and a less well-educated workforce. One in three households in rural areas does not have access to high-speed broadband, on average. Overall, only 7 out of 26 countries have succeeded in ensuring access to high-speed connection to more than 80% of households in rural regions. And in some regions in Italy, Portugal and Turkey, 25% or more of the population does not use the Internet or does not have a computer.
Some regions were also struggling economically before the crisis. After a period of decline in the early 2000s, gaps in GDP per capita across small regions in the OECD area have increased, reflecting a long-standing process of concentration of population and economic activities in metropolitan areas.
The evolution of regional economic disparities remains very heterogeneous across countries. Contrary to the OECD-wide trend, one-half of OECD countries experienced an increase in the gap between their richest and poorest regions. Trends in regional productivity follow similar patterns. Since 2008, only one-third of OECD countries have experienced an increase in productivity in all regions.
With more than 100 indicators, Regions and Cities at a Glance 2020 combines official statistics with new, modelled indicators based on less conventional data sources, analysing trends in health, well-being, economic growth, employment and the environment, as well as regions and cities' preparedness to face global crises and adapt to megatrends.
Cash flow the biggest problem facing business during COVID-19 crisis
A new report on the impact of the COVID-19 pandemic on businesses shows that their greatest challenges have been insufficient cash flow to maintain staff and operations, supplier disruptions and access to raw materials.

With businesses already undergoing significant competitive pressure prior to the crisis, government restrictions, health challenges and the economic fall-out brought by COVID-19 further set back many enterprises.

Interrupted cash flow was the greatest problem, the survey found. More than 85 per cent reported the pandemic had a high or medium financial impact on their operations. Only a third said they had sufficient funding for recovery. Micro and small enterprises (those with 99 employees or fewer) were worst affected.

The survey, carried out by Employers and Business Membership Organizations (EBMOs), involved more than 4,500 enterprises in 45 countries worldwide. EBMOs gathered data from their enterprise members between March and June 2020. The businesses were asked about operational continuity, financial health, and their workforce.

At that time, 78 per cent of those surveyed reported that they had changed their operations to protect them from COVID-19, but three-quarters were able to continue operating in some form despite measures arising from government restrictions. Eighty-five per cent had already implemented measures to protect staff from the virus.

Nearly 80 per cent said they planned to retain their staff – larger companies were more likely to say this. However, around a quarter reported that they anticipated losing more than 40 per cent of their staff.

Looking into the future, preparing for unforeseen circumstances and mitigating risks associated with a disruption of business operations is needed. Fewer than half the enterprises surveyed had a business continuity plan (BCP) when the pandemic hit, with micro and small businesses the least likely to have made such preparations. Additionally, only 26 per cent of the enterprises who responded said they were fully insured and 54 per cent had no coverage at all. Medium-sized enterprises, (those with 100 to 250 employees), were most likely to have full or partial coverage.

Strengthening government support measures for enterprises are also vital for their recovery. Four out of ten enterprises said they had no funding to support business recovery while two-thirds said funding was insufficient. Of the sectors analysed, the tourism and hospitality sector, followed by retail and sales, were most likely to report funding issues.

The report production was facilitated by EBMOs who collected and shared the survey data with the Bureau for Employers' Activities (ACT/EMP) at the International Labour Organization. ACT/EMP is a specialized unit within the ILO Secretariat that maintains close and direct relations with employers' constituents.
Lithuania: COVID-19 crisis reinforces the need for reforms to drive growth and reduce inequality
Effective containment measures, a well-functioning health system and swift public support to firms and households have helped Lithuania to weather the COVID-19 crisis to date. That said, the pandemic still carries significant economic risks, and the recent upsurge in infections is very concerning. Once a recovery is under way, Lithuania should aim to reform public companies, strengthen public finances, and ensure that growth benefits all people and regions, according to a new OECD report.
The OECD's latest Economic Survey of Lithuania says that prior to COVID-19, good economic management and an investment-friendly business climate were helping to lift average Lithuanian incomes closer to advanced country levels. While the recession provoked by the virus has been milder than elsewhere – with GDP projected to drop by 2% in 2020 before rebounding by 2.7% in 2021 – Lithuania's small and open economy will be vulnerable to any prolonged disruption to world trade. Increasing public investment and improving governance at state-owned enterprises could help lift growth and productivity. Other reforms should focus on improving the effectiveness of spending and taxation. Over the longer term, Lithuania should establish a clear debt reduction path and a long-term debt target.
"Lithuania's sound economic management of recent years, and its swift response to both the health and economic aspects of the pandemic, are helping the country to weather the COVID-19 crisis," said OECD Secretary-General Angel Gurría. "It is now key to build on these achievements and restart the reform engine to ensure robust, sustainable and inclusive growth for the future."
The pandemic has exposed high levels of income inequality in Lithuania, where relative poverty is high among the unemployed, the less educated, single parents and older people due to a tax-benefit system that is insufficiently redistributive. The Survey recommends Lithuania to continue providing temporary support to people and businesses hit by COVID-19, as well as to increase regular social support while retaining incentives to work.
In terms of support to the economy, the Survey notes that while Lithuania's government spending has increased considerably over the past two years, it remains below the OECD average. Public investment also remains low. Given the importance of modernising infrastructure and stimulating crisis-hit demand, the Survey recommends maintaining or increasing current levels of investment and improving investment quality by carrying out rigorous cost-benefit analysis for individual projects. Increasing investment in rural areas, and giving local government more say in tax policy and spending, could help reduce regional disparities and promote inclusive growth.
The Survey also recommends phasing out environmentally damaging fossil fuel subsidies and increasing environmental taxation, which would benefit public finances while helping the shift to a lower-carbon economy.