Oil Market Report: Taking a breather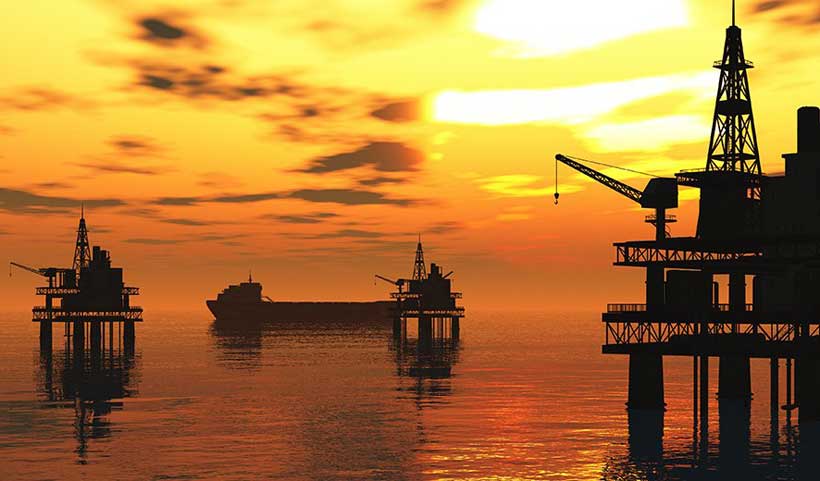 The oil market focus recently has been on demand as growth weakens amidst uncertainty around the global economy, and particularly trade. In this month's OMR, we maintain our growth estimate for 2019 at 1.1 mb/d, even though June data show that demand increased year-on-year by less than 0.2 mb/d. For the second half of 2019 we retain the view that with oil prices currently about 20% lower than a year ago there will be support for consumers. Early data for July suggest that global demand grew by 1.3 mb/d year on year.
In recent weeks, tensions in the Middle East Gulf have eased and oil industry operations appear to be normal. The major political event that has taken place is a personnel change in Saudi Arabia with the appointment as energy minister of Prince Abdulaziz bin Salman, who is a well-known and experienced figure. An early event for him is a meeting of the OPEC+ agreement monitoring committee that takes place in Abu Dhabi as we publish this Report. To date, support for the agreement rate has been high, but ahead of the meeting data for August show the compliance rate slipping to 116 per cent. In August, three major countries Russia, Nigeria and Iraq, produced 0.6 mb/d more than their allocations. Saudi Arabia, on the other hand, produced 0.6 mb/d less than allowed, and it is clearly the lynchpin of the whole deal. A reminder to the producers that competition for market share is getting tougher comes from preliminary data showing that in June the US momentarily overtook Saudi Arabia and Russia as the world's number one gross oil exporter.
Our balances for 2H19 imply a stock draw of 0.8 mb/d, based on the assumption of flat OPEC production, stronger demand growth and weaker non-OPEC supply growth. However, this is only really a breather: the 2H19 non-OPEC growth, although modest by recent standards at "only" 1.3 mb/d, is measured against the high base set by the enormous production surge seen this time last year. So far in 2019, US crude oil production growth has stalled with June output only 45 kb/d higher than in December. Even so, output is still growing strongly on an annual basis, rising this year by 1.25 mb/d, with 1 mb/d of growth to come in 2020. In Norway, long-awaited projects are coming on stream earlier than expected and may ramp up to peak production ahead of schedule. Oil production in Brazil is growing fast, reaching 3 mb/d in August, 0.4 mb/d higher than just two months earlier.
While the relentless stock builds we have seen since early 2018 have halted, this is temporary. Soon, the OPEC+ producers will once again see surging non-OPEC oil production with the implied market balance returning to a signifcant surplus and placing pressure on prices. The challenge of market management remains a daunting one well into 2020.
Finally, in January the International Maritime Organisation's new marine fuel regulations are being introduced. In Oil 2019, published in March, we concluded that markets will be generally prepared for the shift, assuming a certain initial level of non-compliance. In this Report, we have looked at the latest developments in demand and refining and we reaffirm our view of a relatively smooth start for the new rules. In line with this view, markets are not currently signalling significant increases in diesel prices, but this is an issue that will be monitored closely.
Big gender gap in students attitudes and engagement in global and multicultural issues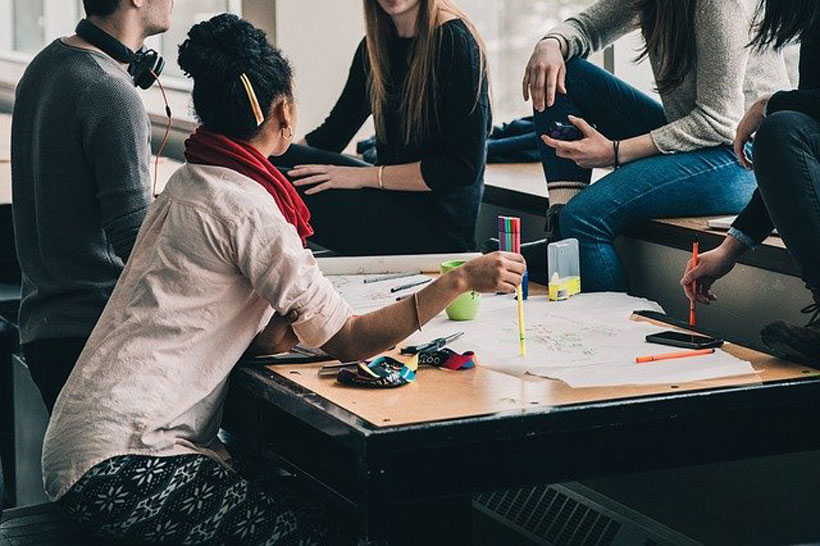 Schools and education systems are failing to give boys and girls across the world the same opportunities to learn and apply their knowledge of global and multicultural issues, according to a new report on the first OECD PISA assessment of the knowledge, skills and attitudes of students to engage with other people and cultures.
Are Students Ready to Thrive in an Interconnected World? focused on students' knowledge of issues of local and global significance, including public health, economic and environmental issues, as well as their intercultural knowledge, skills and attitudes. Students from 27 countries and economies took the test. Students, teachers, parents and school principals from around 66 countries and economies completed a questionnaire*.
The results reveal a gender gap in access to opportunities to learn global competence as well as in students' global and intercultural skills and attitudes. On average across OECD countries, boys were more likely than girls to report taking part in activities where they are expected to express and discuss their views, while girls were more likely than boys to report taking part in activities related to intercultural understanding and communication.
Boys, for example, were more likely to learn about the interconnectedness of countries' economies, look for news on the Internet or watch the news together during class. They were also more likely to be asked by teachers to give their opinion about international news, take part in classroom discussions about world events and analyse global issues with their classmates.
In contrast, girls were more likely than boys to report that they learn how to solve conflicts with their peers in the classroom, learn about different cultures and learn how people from different cultures can have different perspectives on some issues. These gender differences could reflect personal interests and self-efficacy but could also reflect how girls and boys are socialised at home and at school, according to the report.
"Education is key to helping young people navigate today's increasingly complex and interconnected world," said Andreas Schleicher, OECD Director for Education and Skills. "The schools and education systems that are most successful in fostering global knowledge, skills and attitudes among young people are those that offer a curriculum that values openness to the world, provide a positive and inclusive learning environment and offer opportunities to relate to people from other cultures."
The findings reveal the key role teachers play in promoting and integrating intercultural understanding into their classroom practices and lessons. Most teachers reported that they are confident in their ability to teach in multicultural settings. But the lack of adequate professional development opportunities in this field is a major challenge. Few teachers reported having received training on teaching in multicultural or multilingual settings.
More than 90% of students attended schools where principals reported positive multicultural beliefs among their teachers. Yet students who perceive discrimination by their teachers towards immigrants and people from other cultural backgrounds, for example, exhibited similar negative attitudes. This highlights the key role of teachers and school principals in countering or perpetuating discrimination by acting as role models.
The report found a strong link between students learning activities at school and having more positive intercultural attitudes. Also, speaking two or more languages was positively associated with awareness of global issues, interest in learning about other cultures, respect for people from other cultures and positive attitudes towards immigrants.
On average across OECD countries, 50% of students reported learning two or more languages at school, 38% reported learning one foreign language and only 12% reported not learning any foreign language at school. The largest share of students (more than 20%) who reported not learning any foreign language at school were observed in Australia, Brunei Darussalam, Malaysia, New Zealand, the Philippines, Saudi Arabia and Scotland. By contrast, in 42 countries, more than 90% of students reported that they learn at least one foreign language at school.
Smart Manufacturing Ecosystems: A Catalyst for Digital Transformation?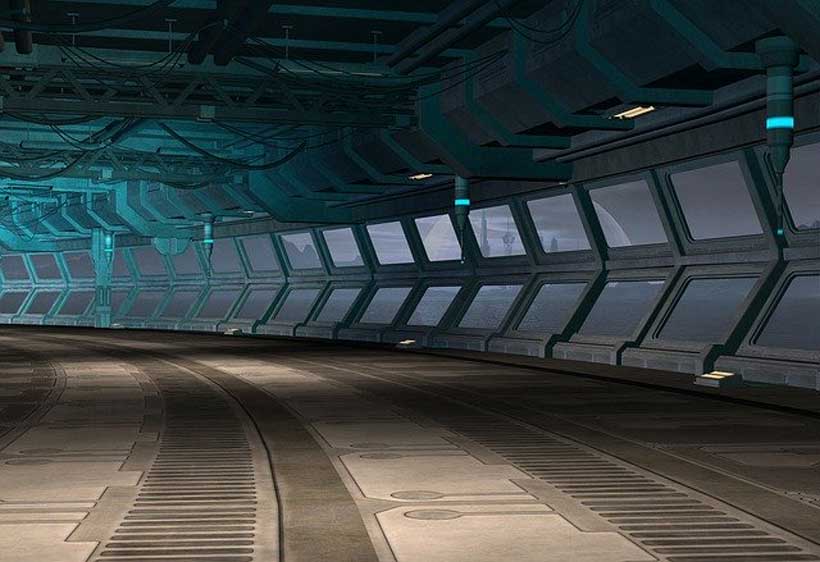 Seventy-five percent of US manufacturing leaders surveyed are most concerned about the ongoing impact of COVID-19 and economic slowdown on operations, and 72% are concerned with meeting profitability goals.
In response, 62% of leaders surveyed are continuing smart factory investments, allocating 20% more to those initiatives than last year.
Manufacturing ecosystems are accelerating digital transformation and results, with early adopters achieving twice the revenue growth, digital maturity and new product/service delivery as their peers.
Eighty-five percent of manufacturers surveyed believe ecosystems are important or extremely important to their competitiveness.
Why this matters
Ongoing disruption and economic hardship caused by the COVID-19 pandemic have increased the urgency for manufacturers to accelerate smart manufacturing initiatives for future competitiveness. Deloitte and the Manufacturers Alliance for Productivity and Innovation's (MAPI) new report, "Accelerating Smart Manufacturing: The Value of an Ecosystem Approach," examines how smart manufacturing initiatives may have been impacted by COVID-19 and suggests an ecosystem approach to help companies stay the course, accelerate digital transformation and drive productivity and performance.
As part of the study, Deloitte and MAPI surveyed more than 850 executives at manufacturing companies across 11 countries in North America, Europe and Asia, representing a factory footprint of approximately 10,000 facilities.
COVID-19 disruption and meeting profitability goals remain the two biggest concerns
More than 70% of manufacturing leaders surveyed are moderately or extremely concerned over the pandemic's ongoing impact on operations, supply and demand, as well as meeting profitability goals. In many ways, this uncertainty emphasizes the growing importance of adopting smart manufacturing initiatives that can drive agility, speed and performance.
Accordingly, investment in smart manufacturing is expected to rise, taking a greater share of budgets
In a separate MAPI CEO survey, 85% of leaders agreed or strongly agreed that investments in smart factories would rise by June 2021, and similarly the "2020 Deloitte and MAPI Smart Manufacturing Ecosystem Study" found 62% of respondents committing to continuing or accelerating investments. Those forging ahead also indicated they are on average allocating 20% more toward smart factory budgets than last year.
Ecosystem-focused manufacturers outperformed across multiple performance metrics
Overall, the study found manufacturers reaching outside their organization to deliberately connect with vendors and service providers are outperforming others and expediting their digital transformation.
Eighty-eight percent of surveyed manufacturers agreed that it is important to work with outside partners, vendors and other companies to fully realize their smart manufacturing and digital goals.
In fact, an analysis of Fortune 500 manufacturers identified that companies with more than 15 strategic alliances registered twice the revenue growth, compared with companies with fewer than 15 alliances.
The study also revealed that ecosystem-focused manufacturers experienced twice the pace of digital maturity and delivery of new products and services; and had operationalized 31% of their projects versus 15% of projects for those still focused internally.
Business leaders widely endorsed ecosystems, highlighting their transformative potential
The study identified four primary ecosystems that support smart manufacturing initiatives: production, supply chain, customer and talent. Analysis of survey responses found the share of manufacturers pursuing or implementing these ecosystems is 68%, 69%, 51% and 41%, respectively. Overall, respondents acknowledged that they valued working with outside partners and having an ecosystem focus:
Eighty-five percent of executives surveyed believe production ecosystems are important or extremely important for competitiveness of their business.
Eighty-five percent of respondents said ecosystems will transform the way manufacturers deliver value and will lead to higher revenue growth and output.
The top benefits cited were "increasing the pace of new products/services delivery" and "increased revenue from products/services."
A playbook to maximize value and minimize risks of ecosystems
Creating an ecosystem for smart manufacturing initiatives is not easy. There are many factors that could hinder companies' efforts to connect with a broader network to advance their key smart manufacturing initiatives, such as coordination difficulties, data protection and cybersecurity concerns, risk of intellectual property theft and highly variable skills and capabilities across factory footprints. The study explores potential approaches to address each challenge and offers a playbook for adoption and implementation.
MSMEs Key to Southeast Asia's Post-COVID-19 Recovery
Strengthening the dynamics of micro, small, and medium-sized enterprises (MSMEs) with innovation and internationalization will be key to revitalizing Southeast Asian economies devastated by the coronavirus disease (COVID-19) pandemic, according to a new report from the Asian Development Bank (ADB).
MSMEs are a critical driving force in Southeast Asian economies, accounting for an average of 97% of all enterprises and 69% of the national labor force from 2010 to 2019. They contributed an average of 41% of each country's gross domestic product over the same period.
"MSMEs in Southeast Asian economies mainly focus on domestic markets and their level of entrepreneurship remain suboptimal. Supporting the development of MSMEs, particularly in technology adoption and participation in global supply chains, will contribute to inclusive growth and aid in recovery efforts from COVID-19," said ADB Chief Economist Yasuyuki Sawada. "We're confident that this new report, Asia Small and Medium-Sized Enterprise Monitor (ASM) 2020, which provides a rich set of data and analyses on MSME development in Southeast Asia pre-COVID-19 pandemic, would become a benchmark in helping design feasible government assistance for MSMEs amid a new normal in the region."
The first volume of ASM 2020, released today at a virtual launch attended by ADB Vice-President for Knowledge Management and Sustainable Development Bambang Susantono, presents a detailed assessment of financial and nonfinancial issues facing MSMEs in Southeast Asia at both the country and regional levels. It also analyses policies and regulations surrounding MSME development and access to finance in each country in Southeast Asia.
Key findings from the report's second volume, to be released on 28 October, examines the impact of COVID-19 on MSMEs in Indonesia, the Lao People's Democratic Republic, the Philippines, and Thailand based on rapid surveys conducted from March to May this year. The challenges faced by MSMEs in the region have been exacerbated by COVID-19, with demand for MSME products and services declining since the onset of the pandemic. This has resulted in layoffs, reduced business operations, and a depressed outlook for the sector. The report explores policy approaches that could support MSMEs during and after the pandemic.
ASM 2020's remaining two volumes will be released by the end of 2020. They comprise a thematic chapter analyzing the impact of fintech-based loans to tricycle drivers in the Philippines; and a technical assessment that will present ADB's new Small and Medium-Sized Enterprise Development Index.