Oil Market Report: Taking a breather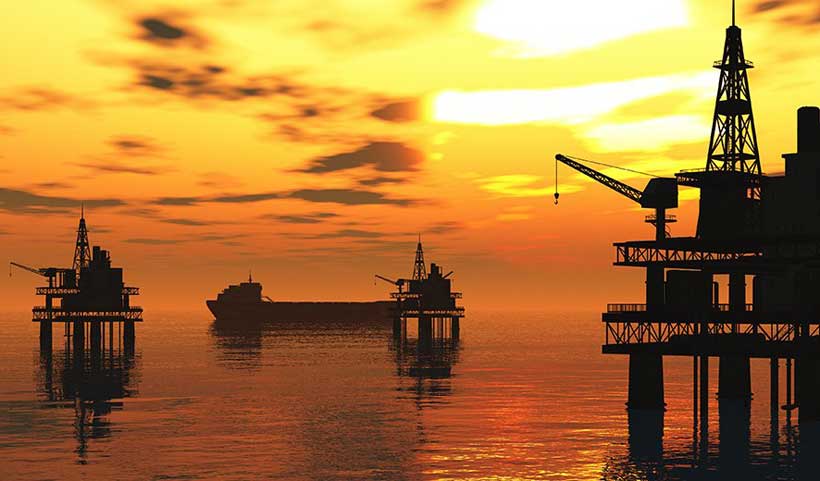 The oil market focus recently has been on demand as growth weakens amidst uncertainty around the global economy, and particularly trade. In this month's OMR, we maintain our growth estimate for 2019 at 1.1 mb/d, even though June data show that demand increased year-on-year by less than 0.2 mb/d. For the second half of 2019 we retain the view that with oil prices currently about 20% lower than a year ago there will be support for consumers. Early data for July suggest that global demand grew by 1.3 mb/d year on year.
In recent weeks, tensions in the Middle East Gulf have eased and oil industry operations appear to be normal. The major political event that has taken place is a personnel change in Saudi Arabia with the appointment as energy minister of Prince Abdulaziz bin Salman, who is a well-known and experienced figure. An early event for him is a meeting of the OPEC+ agreement monitoring committee that takes place in Abu Dhabi as we publish this Report. To date, support for the agreement rate has been high, but ahead of the meeting data for August show the compliance rate slipping to 116 per cent. In August, three major countries Russia, Nigeria and Iraq, produced 0.6 mb/d more than their allocations. Saudi Arabia, on the other hand, produced 0.6 mb/d less than allowed, and it is clearly the lynchpin of the whole deal. A reminder to the producers that competition for market share is getting tougher comes from preliminary data showing that in June the US momentarily overtook Saudi Arabia and Russia as the world's number one gross oil exporter.
Our balances for 2H19 imply a stock draw of 0.8 mb/d, based on the assumption of flat OPEC production, stronger demand growth and weaker non-OPEC supply growth. However, this is only really a breather: the 2H19 non-OPEC growth, although modest by recent standards at "only" 1.3 mb/d, is measured against the high base set by the enormous production surge seen this time last year. So far in 2019, US crude oil production growth has stalled with June output only 45 kb/d higher than in December. Even so, output is still growing strongly on an annual basis, rising this year by 1.25 mb/d, with 1 mb/d of growth to come in 2020. In Norway, long-awaited projects are coming on stream earlier than expected and may ramp up to peak production ahead of schedule. Oil production in Brazil is growing fast, reaching 3 mb/d in August, 0.4 mb/d higher than just two months earlier.
While the relentless stock builds we have seen since early 2018 have halted, this is temporary. Soon, the OPEC+ producers will once again see surging non-OPEC oil production with the implied market balance returning to a signifcant surplus and placing pressure on prices. The challenge of market management remains a daunting one well into 2020.
Finally, in January the International Maritime Organisation's new marine fuel regulations are being introduced. In Oil 2019, published in March, we concluded that markets will be generally prepared for the shift, assuming a certain initial level of non-compliance. In this Report, we have looked at the latest developments in demand and refining and we reaffirm our view of a relatively smooth start for the new rules. In line with this view, markets are not currently signalling significant increases in diesel prices, but this is an issue that will be monitored closely.
Urgent action needed to stop jobs crisis becoming a social crisis
The Covid-19 pandemic is turning into a jobs crisis far worse than the 2008 crisis. Women, young people and workers on low incomes are being hit hardest, according to a new OECD report and unemployment statistics released today.
The OECD unemployment rate edged down to 8.4% in May 2020, after an unprecedented increase of 3.0 percentage points in April, to 8.5%, the highest unemployment rate in a decade. In February 2020, it was at 5.2%. The number of unemployed people in the OECD area stood at 54.5 million in May. The lack of variation between April and May is the result of contrasting trends. On the one hand, in the United States, as the economy started to re-open, many furloughed workers went back to work, even as other temporary layoffs became permanent. On the other hand, unemployment is increasing or risks becoming entrenched in many other countries.
The OECD Employment Outlook 2020 says that, even in the more optimistic scenario for the evolution of the pandemic, the OECD-wide unemployment rate may reach 9.4% in the fourth quarter of 2020, exceeding all the peaks since the Great Depression. Average employment in 2020 is projected to be between 4.1% and 5% lower than in 2019. The share of people in work is expected still to be below pre-crisis levels even at the end of 2021.
Initial public support has been unprecedented in scale and scope, notably through the expansion of job-retention schemes that allow employers to cut the hours their employees normally work while receiving financial support for these unworked hours. Total hours worked have plummeted, falling ten times faster in the first three months of the current crisis than they did in the first three months of the 2008 global financial crisis, in OECD countries for which data are available.
Speaking ahead of a special OECD Roundtable Ministerial Meeting on Inclusion and Employment policies for the Recovery – chaired by Spain's Minister of Inclusion, Social Security and Migrations, Mr. José Luis Escrivá – OECD Secretary-General Angel Gurría said: "Building on the swift and decisive initial response to the Covid-19 crisis, countries now need to do everything they can to avoid this jobs crisis turning into a full-blown social crisis. Macroeconomic policies must remain supportive through the crisis to minimise the risk of a prolonged slump and a lost generation of young people whose labour market prospects are durably harmed. Meanwhile, reconstructing a better and more resilient labour market is an essential investment in the future of the next generations."
People on low incomes are paying the highest price. During the lockdown, top-earning workers were on average 50% more likely to work from home than low earners. At the same time, low-income workers were twice as likely to have to stop working completely, compared to their higher-income peers.
Women have been hit harder than men, with many working in the most affected sectors and disproportionately holding precarious jobs. The self-employed and people on temporary or part-time contracts have been particularly exposed to job and income losses. Young people leaving school or university will struggle to find work and face the risk of long-term damage to their earnings potential.
The Outlook provides a series of recommendations for where countries should focus their efforts to help people and firms through the crisis and reduce the long-term impact.
In the short term, continued support for some sectors still affected by containment measures remains vital to protect jobs and well-being. But it is important to target support to those most in need, while fostering the incentives to go back to work safely for those who can and supporting firms hiring new workers. This is vital to avoid the scars of prolonged joblessness and inactivity. Businesses, especially small ones, will need support to implement health and safety practices in the workplace.

As prospects of quickly finding new work will remain poor for many, some countries should extend unemployment benefit durations to prevent jobseekers from sliding too quickly into much less generous minimum income benefits. Emergency support for the self-employed should also be re-assessed to improve targeting, restore incentives and ensure fairness.
In the medium term, countries should address the structural gaps in social protection provisions that the crisis laid bare. This will involve strengthening adequate income support for all workers, including the self-employed, part-time and other non-standard workers. Firms must also repay the trust governments have invested in them during the emergency phase of the COVID-19 crisis by keeping their workers to the extent possible and investing in their skills. To ensure no one is left behind in the recovery, extending support for vocational education and training is crucial, as well as leveraging social dialogue and collective bargaining to enhance the resilience of the labour market.
Russian Economy Faces Deep Recession Amid Global Pandemic and Oil Crisis
Fueled by a COVID-19 triggered deep global recession, Russia's 2020 GDP growth is projected to contract by 6 percent, an eleven-year low, with a moderate recovery in 2021-2022,according to the World Bank's latest Russia Economic Report (#43 in the series). The decline of Russian economic growth is further exacerbated by plummeting crude oil prices that dropped 53 percent between January and May 2020.
In 2020, overall household consumption is expected to shrink by 4.9 percent, and gross fixed capital investment by 8 percent. Through April and May 2020, negative growth was reflected in most sectors, with manufacturing contracting 8.6 percent in this period; mineral-resource extraction decreasing by 8.4 percent, resulting in rapid shrinking of industrial production; and the transport sector experiencing a 7.7 percent contraction, driven by falling trade volumes since the beginning of the year.
"There are immediate impacts of the pandemic-driven recession, such as the steep rise in unemployment, the drop in real wages, reduced fiscal revenues, and a weakened banking sector," said Apurva Sanghi, Lead Author of the Study and Lead Economist for the World Bank in Russia. "The encouraging news is that the prudent macro-fiscal policies and accumulated buffers have allowed the authorities to implement effective stabilization measures."
The report notes that measures announced by government could partly contain the crisis-induced increase in poverty – if implemented adequately. However, it cautions that short-term impacts could be followed by deeper longer-term consequences marked by non-recoverable losses such as learning at critical ages, worsening of chronic health conditions, permanent job and skill losses, and small-business bankruptcies.
The study also finds that smaller cities and rural areas may suffer the spread of the virus several weeks or months later. Sectors not initially affected, like agriculture, could be impacted in later stages if disruptions in migrant labor availability, internal logistics, international trade or financial conditions make resuming full production difficult.
This year, the report takes a closer look at how the COVID-19 pandemic is affecting learning and education across Russia. School closures could result in learning loss of more than one-third of a Russian school year and the impact could mean a decline in the Program for International Student Assessement (PISA) points.
"These losses are higher than those estimated for OECD and EU countries. Moreover, there are equity issues: while students from the top quintile could lose about 14 PISA points, those in the bottom quintile could lose 18 points. These 18 points translate into a loss equivalent to missing one-half of the year's learning," said Renaud Seligmann, World Bank Country Director for Russia.
The report finds that the current response to the COVID-19 crisis could also be an opportunity to tackle structural imbalances in the Russian education system and speed up needed reforms, such as reducing the digital divide to ensure that all students and teachers benefit from learning platforms; improving connectivity in lagging regions; producing a clear national strategy for internationalization of higher education; and finally,introducing independent impact assessment and quality assurance mechanisms.
Looking forward, the report concludes that in the absence of a second pandemic wave, a moderate recovery could get underway, with some positive momentum expected pushing GDP growth into positive territory in 2021 to 2.7 percent and in 2022 to 3.1 percent. As uncertainty diminishes, household consumption is expected to lead the recovery, and investment would increase by about 3 percent in 2021.
Reaching energy and climate goals requires a sharp acceleration in clean energy innovation
Without a major acceleration in clean energy innovation, countries and companies around the world will be unable to fulfil their pledges to bring their carbon emissions down to net-zero in the coming decades, according to a special report released today by the International Energy Agency.
The report assesses the ways in which clean energy innovation can be significantly accelerated to achieve net-zero emissions while enhancing energy security in a timeframe compatible with international climate and sustainable energy goals. The Special Report on Clean Energy Innovation is the first publication in the IEA's revamped Energy Technology Perspectives (ETP) series and includes a comprehensive new tool analysing the market readiness of more than 400 clean energy technologies.
"There is a stark disconnect today between the climate goals that governments and companies have set for themselves and the current state of affordable and reliable energy technologies that can realise these goals," said Dr Fatih Birol, the IEA Executive Director. "This report examines how quickly energy innovation would have to move forward to bring all parts of the economy – including challenging sectors like long-distance transport and heavy industry – to net-zero emissions by 2050 without drastic changes to how we go about our lives. This analysis shows that getting there would hinge on technologies that have not yet even reached the market today. The message is very clear: in the absence of much faster clean energy innovation, achieving net-zero goals in 2050 will be all but impossible."
A significant part of the challenge comes from major sectors where there are currently few technologies available for reducing emissions to zero, such as shipping, trucking, aviation and heavy industries like steel, cement and chemicals. Decarbonising these sectors will largely require the development of new technologies that are not currently in commercial use. However, the innovation process that takes a product from the research lab to the mass market can be long, and success is not guaranteed. It took decades for solar panels and batteries to reach the stage they are at now. Time is in even shorter supply now.
Notably, the report highlights the importance of making sure crucial clean energy solutions are ready in time for the start of multi-decade investment cycles in key industries. Doing so could create huge markets for new technologies and avoid locking in vast amounts of emissions for decades to come. If key technologies become available by 2030 to take advantage of the next round of plant refurbishments in heavy industry, nearly 60 gigatonnes of carbon emissions could be avoided.
Another issue is that many of the clean energy technologies that are available today – such as offshore wind turbines, electric vehicles and certain applications of carbon capture, utilisation and storage – need a continued push on innovation to bring down costs and accelerate deployment.
Around three-quarters of the cumulative reductions in carbon emissions that would be needed to move the world onto a sustainable path would come from technologies that have not yet reached full maturity, according to the IEA report. For example, it would require rapid progress in new battery designs that are still at the prototype stage now to shift long-distance transport from fossil fuels to electricity.
But the public and private sectors are currently falling short of delivering the innovation efforts to back up their net-zero ambitions – and the Covid-19 crisis is threatening to further undermine projects around the world focused on developing vital new energy technologies.
"A recent IEA survey revealed that companies that are developing net-zero emissions technologies consider it likely that their research and development budgets will be reduced, a clear sign of the damage that the Covid-19 crisis could do to clean energy innovation," Dr Birol said. "Now is not the time to weaken support for this essential work. If anything, it is time to strengthen it."
To help guide policy makers at this challenging time, the IEA report offers five key innovation principles for governments that aim to deliver net-zero emissions while enhancing energy security:
Prioritise, track and adjust. Review the processes for selecting technology portfolios for public support to ensure that they are rigorous, collective, flexible and aligned with local advantages.
Raise public R&D and market-led private innovation. Use a range of tools – from public research and development to market incentives – to expand funding according to the different technologies.
Address all links in the value chain. Look at the bigger picture to ensure that all components of key value chains are advancing evenly towards the next market application and exploiting spillovers.
Build enabling infrastructure. Mobilise private finance to help bridge the "valley of death" by sharing the investment risks of network enhancements and commercial-scale demonstrators.
Work globally for regional success. Co-operate to share best practices, experiences and resources to tackle urgent and global technology challenges, including via existing multilateral platforms.
In particular, the report highlights issues requiring immediate attention in the context of the Covid-19 crisis, such as the importance of governments maintaining research and development funding at planned levels through 2025 and considering raising it in strategic areas. It stresses that market-based policies and funding can help scale up value chains for small, modular technologies with overlapping innovation needs like new types of batteries and electrolysers, significantly advancing their progress.
"Together with the Sustainable Recovery Plan that the IEA presented last month, this innovation report will provide the foundation for the IEA Clean Energy Transitions Summit on 9 July," Dr Birol said. "The Summit will be the most important global event on energy and climate issues of 2020, bringing together more than 40 government ministers, industry CEOs and other energy leaders from countries representing 80% of global energy use and emissions. The aim is to build a grand coalition to help drive economic development and job creation by accelerating transitions towards clean, resilient and inclusive energy systems."