The African Renaissance- poets
The Dutch poet Joop Bersee, has been gifted confidante to me, selfless mentor, and I've have come to the beliefs, the norms, the value of the principles of an Africana-poet, who serves as patriot, comrade, and compatriot to the African Diaspora, and the African Commonwealth countries as a poet who self-edits, who doesn't accept censorship for the sake of censorship, who works at publishing, and self-publishing (I no longer view it from the perspective of the curse of vanity publishing), who works at editing the art, the work, the vision, the craft, the poetry, proofreading, accepting that as poets, as renaissance poets that the voices of this generation, and the artists who are millennials have a responsibility and accountability to the greats who came before, alive and dead, and that we have a cause towards the broader society.
What the poetic life means to an African Renaissance (termed coined by ex-President of South Africa, Thabo Mbeki) poet means survival, levelling out the pressures of controversy, moods, an almost disquieting revolutionary-determination to write to an audience, or to no audience at all. To be poet, to have poetic fervour is to have no equal footing with Western and Eastern counterparts. To be poet in South Africa, means that you are an intellectual, a philosopher, educated if you have a degree in African literature, and we all know that there's no money in the poetry-game of life, simply sacrifice above popularity, and the complexities of the personal space in which these apprentice, emerging, and established renaissance-poets create.
These renaissance-poets create, and live within emerging race relations, the policies of integration, the digital divide, affirmative action in the workplaces, the corporate sector's managerial positions, in their friendships, their interracial relationships, and marriage, and children, and wifedom, and chiefdom, and elder in the community, deacon in the church, teacher, educator, scholar, academic, publisher, and inter-faith competition, the redemptive powers of salvation, rapturous adulation. As a poet, poetry is my church, and I am a mallrat in a mall when it comes to poetry, feeding, nurturing, caretaking, and protecting my art, my craft, my vision, my self-worth, identity, and abandonment issues, and the helplessness that is sometimes fed into the "artist-neglect" from all walks of our society.
And as artists we live without, we lack financial security, emotional security, we call our country the world, we're viewed as having a Aaronic-dispensation, an assignment that is tangible, relevant, holy, and pure, angelic, messianic, missionary, visionary, our input, and feedback, nothing subjugated about it, when the poet is subversive, the poet is subversive, when the poet is controversial, he is controversial as artist. Karma and destiny, the primordial soup of the mudslinging-bondage that the renaissance-poets find themselves in, carrying the promotion of government leaders with them, their physical body shielding their emotional strife, their malaise that comes with their intrinsic, and external environment, poetic, and intellectual dispensation.
You read about them, these renaissance-poets, they're interviewed in the local or national papers, they have an online presence, they launch books, conduct workshops, attend functions where they recite their poetry, take photographs, are lauded, praised, adored for their remarkable acquisition of imagination, and the oral traditions of their creativity, they certainly don't waste their talent, their immutable gift of the gab, their intellect, their religious affiliation, and their pain. It is that great abyss of pain that weighs heaviest on the mind, and the voices of these renaissance-poets whatever gender they are. There is depression but it is not spoken about as is intellectual-pain, mental, emotional, physical abuse. As part of a living library initiative, a satellite project, my father and I discussed at length how to go inspiring the next generation of renaissance-poets.
I, (well, we, with my father's blessing) recently donated books from my private library to the Gelvandale library, school prizes for English, private libraries of Professor Shaheed Hendricks, who now lectures at the Nelson Mandela University in Port Elizabeth, in the Eastern Cape of South Africa, (he is also the co-author of the South
End: As We Knew It, South End: The Aftermath, and South End: The Workbook which was introduced into school, as well as university curriculums a few decades ago. I donated books to the South End Museum's Curio Shop as well. Poets need to be read, especially renaissance poets who don't "communicate" (see write, see compose) in their mother tongue.
Poets need to be fostered in the communities they find themselves in, in primary, and high school, in poverty, and prosperity, poets need access to a wealth of knowledge, and the process of spiritual change, progress, and transformation. Are writers' posers, actors, researchers first, and historians second, and educationalists, scholars, and academics a paltry third? Truth be told, because artists come from trauma, incidents of trauma dominate broadly speaking in the wide scope, childhood, adolescent, young adult, and adult. They're known abroad, but not in their mother-tongue, not in their South African hometown, and they're certainly not celebrated across Africa, as they most certainly should be. South Africans, Nigerians, Malawians, Abigail George, Athol Williams, Ayanda Billie, Beaton Galafa, Brian Walter, at the end of the day we are all African poets. We are all a part of the African Renaissance. We are all renaissance-poets.
The Nigerian-American Chika Onyenezi, the South Africans Douglas Reid Skinner, Genna Gardini, Joan Hambidge, the Zimbabwean John Eppel, Mishka Hoosen-Lewis, Mzi Mahola, Mxolisi Nyezwa, Nick Mulgrew, the Zimbabweans Tendai Rinos Mwanaka, and rising star Mikateko Mbambo who is on the brink of publishing her first poetry collection, must all see their literary work as a Jurassic World of sorts, a fallen kingdom, that will once again become dynamic. If I have advice to give to the renaissance-poets it is this. Let the breath come to you, let the hunger speak, put your work in a time capsule, and think of this capsule as a time machine. Your mutual admiration club unfortunately is not going to arrive in your lifetime, renaissance-poets, but for the generations to come.
You will feel lonely, and isolated, and rejected, and interlope, you will feel pathetic, and limiting frustration, and anxiety, and fear in the work that you do, but this is what happens to artists who make no money from their art, and artists who make money from their art. It's good to be modern, to venerate your peers, your contemporaries, but most renaissance poets work will never see the light of day. It is important to question that continually, and we are all children of Africa, and we've all lived Alan Paton's "Cry, the beloved country", and we've all had our hearts resonate with Nelson Mandela's "Long walk to freedom". Is the male writer/poet-figure under threat, under fire sinister, or otherwise, and who is judging anyway, who is judging committee politics, the kingpins of the literary establishment ruled by the liberals, and the hypothetical-picture, the self-portrait of the class and justice system.
And where is the modern-day dashing Mr Darcy figure of Richard Rive?
Where is Mongane Serote, Mzi Mahola, Mxolisi Nyezwa, Ayanda Billie, Monde Ngoyama now, and why is the female voice is not as beloved as her male counterpart, uplifted, and empowered, and as positively-inspired as I would like her to be. If you are a poet, you're educator, and philosopher. Don't, don't, don't waste your pain, instead empty out of all your negativity, and the sorrow that you think that people don't see. The poetic life is the life of an emergency continued, harsh trauma, all-powerful and a collective.
Poetry is tribal, and ancestral, and poets should be venerated, and uplifted, but they're not. Reflection, introspection of the renaissance poets should be more than the image of gravitas, more than illusion, more than a mapping out of freshly grounded utopia.
The female renaissance-poet is more mouse-intellectual, than thunder, and the physical chemistry of lightning. She makes take up her place, her mantle now in her-story as visionary-thinker, more than radical feminist she-devil. The renaissance-poets is far from near-decay, instead they are saint, and gloriously in bloom. Cultural, and qualitative intellectual sensibilities, probabilities stem from, are rooted in fear, nausea, consciousness, the superego, identity, and issues of inter-faith that must stand counterpoint to democracy.
And take the suffering nature of humanity that you think that people around you, people in your environment don't take cognizance of, and be the artist that you were meant to be. And know that you are writer/poet-friend to the world, to millions.
Know that you know how to deal with hundreds of years of trauma if you're an artist, that as an artist you are a dominant figure in society, in the art-world, and that you are a symbol of both hope, and triumph, equality, democracy, solidarity, if you're a born free, or millennial, or living in self-imposed exile, or in exile basically.
Poets, talking about the poets of the African Renaissance here, we're a cosmopolitan bunch in it to win it at all cost to our intrinsic-humanity, the inter-faith of different races also comes into play here, and the realization that we are ancients really, alongside the apparitions, the voices in our heads, threading words, and creating tapestries with our phantom threads. Our African Renaissance is just beginning. Watch this space bloom anthologies in arrows, guardians, smoke, flesh, and bone.
Letter to genius African poet Beaton Galafa
Dear friend, in the lateness of the afternoon I would like to give you some books as a gift. I think of you in Malawi. Today, it was one of those summer days that seemed to go on forever. Somehow this realization makes me feel quite sad and empty. Sent out three sample chapters today. My first outing as a novelist. Oh, such a perfect day filled with good intentions. I think of xenophobia and poverty, the haves and the have nots, old age that is rooted in poverty, death in cities, the lethargy of particles and atoms and the spaces between them, and how this is not such a good time for me. It is hot weather. I try most of all not to love when I am writing, and to be loved in return. I feel overwhelmed.
I think of Uzbekhistsni sheep in winter as the season advances upon us. I think of the letters I am leaving behind from the diary of a poet. It is important to keep notebooks. Daylight is fading fast outside. I am Virginia Woolf. I am Jean Rhys. I am Petya Dubarova. I am the twins Sylvia Plath and Anne Sexton. In my father's house I exist in an age of innocence, and live with a quiet courage. In the centre of this wasteland is a fragmented summer filled with decay and sabotage. I think of Christ in the illusion and genius illumination of this world. Standing in this asphalt jungle, while I realise that I have no link to the outside world. I can see the similarities between this world and the universe. The familiar and the unseen going the distance. This was supposed to be a poem about Black Consciousness, the mysteries of my sorrows, constellations beyond the trees, and emptiness. That emotional rollercoaster ride. It will be hours until I sleep. What is prayer, and the search for hope in the middle of a starry night. I search for a common ground in my writing.
Forgiven, but not forgotten. There was a home and a family that belonged to you. You have revealed your true self to me and now I must do the same for you. Coming home from the sea, I make myself a cup of coffee in the kitchen after dropping off archival material at the South End Museum for the perusal of the curator and his secretary. Ice in my veins. Held captive by words and dead poets. Haunted by the genocide in Rwanda, capitalism, imperialism, Botswana, Ghana, Senegal, and Tanzania. The world is burning now. Soldiers are turning into dust. I am a robot. Drinking her coffee, barefoot in jeans with her hair tied back with a scarf that has orange flowers on. I am also a volcano lover, compatriot, and poet swimming in this large cup of tears that I drink from.
This state of despair and unhappiness is organic in nature. To live the winning way I have to write, to become conscietized in this global political climate. These brutal lectures are the harvest of Maya Angelou and Oprah's friendship. Let this be the beginning of a beautiful friendship between two poets. One from Malawi, and one from South Africa. For to question everything in life is a powerful meditation on this landscape of information, and to question nothing is like saying that poets are both the life, the living dynamics, and the death of what defeats modern society. We are Moses in the wilderness of funeral decay, and there is a kind of grassroots silence in that reckoning with the vivacious rapture of the world, and the human being's physical body, and emotional, mental and verbal blank slate incomplete and stainless.
Why I write: The autobiography of a poet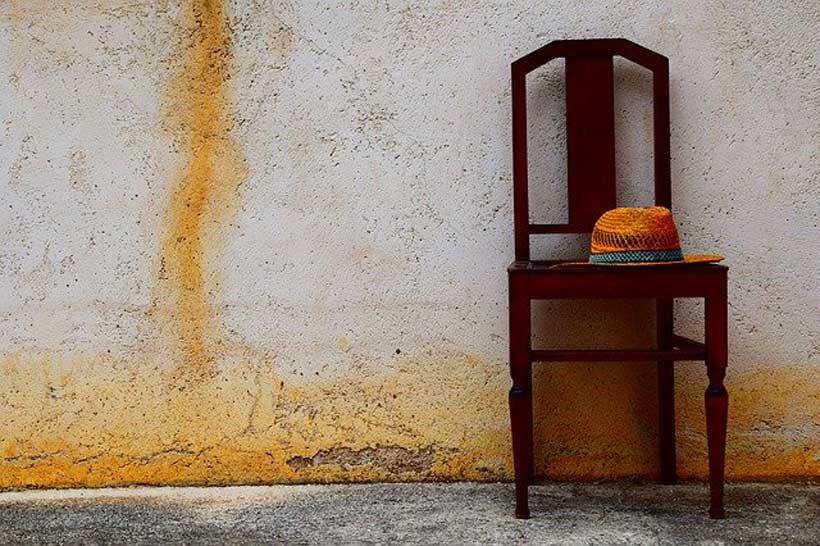 Why didn't you love me mum like Paris, across the valley's face, the blood-instinct of the poet's existence, about diaries and the man who can't be moved. Your skin was a working class experiment. This resurrection life is now in me. As you say. As you say. Impossible for the grave and lithium to keep me down. You never told me that you were ever, ever proud of me, of all of my academic qualifications, the fact that I turned out to be a poet, that I have written 10 books. You are the paper tiger empress. Worthy of that title, mother. I map out my life. The bite of Port Elizabeth, the human zoo of Mossel Bay, the volcano of Cape Town, the greeness of Swaziland, my slave ancestry of Humansdorp, winter in Johannesburg, the Northern Areas where I have lived my entire life as Bay poet. I think of all the areas of my life that have played major thematic roles in my writing life. I think of this goalless unplanned day. You have successfully breezed through life. I have not. I am middle-aged and I am still struggling with this. The lack of mother love, tenderness that can only come from a kind of custard apple nourishing home-cooking.
Tiredness and ill health, exhaustion and fatigue have ruled my life. You were the exact opposite, mother. You were tennis legs, conjured up prime rib amongst the men in this meat town. I was the consummate actress fading into the background. Fading from view. Every detail of my life, the noise, the distractions, the indifference to relationships, mental and physical health, compared to your enigmatic one. I was the prizewinning intellectual of the family. I lived my childhood and adolescence in an ice house. You were the florist, arranging flowers, my life for yours, and so, we lived vicariously through each other. I lived your dreams. You lived mine. I say the wrong things. You are right. Always right. I expect too much of people. It is only because of the high expectations you had for me mum. You were hypersexual, hypocritical, malicious, vindictive to me your flesh and blood daughter.
We share a gene pool. We share a bloodline. I have led a solitary life in your shadow, mum. A non-eventful life. You had two daughters. I would read dad's textbooks on philosophy, theology, religion, art and literature. The way I am going to deal with the past is to pretend that I never existed in it, only received circumstance after circumstance after circumstance. I have been quiet, infinitely reserved, morose, in a predictable fashion. I tell myself this. I am happy being alone. I am done with your mental cruelty. I am done with dealing with issues of trauma, and not healing. Not receiving any kind of reward for it. I was only happy when I was the birthday girl, or the arrogant ballerina, seduced by my father's inner sanctum.
Whenever he was writing up his research for his thesis, watching television without a beer, or, nursing a whisky tumbler in his hand, or in his study working at his desk, that was pretty much his inner sanctum. I adored him for that. For the perfect childhood he gave me. Mum did not choose me. Even as a child I watched myself carefully in her presence. Dad took me to church. Church gave me grace. Expounded the virtues, the nature of man, and the life of Christianity. Media and film school taught me about the panache of Spike Lee and addiction, and the Brahma Kumaris taught me about karma, the powers of positive thinking, and meditation. Whenever I worked at something I made progress with it. My writing is very much the private me. I am perpetually exhausted with the idea of being the poet of moving people who do not want to be moved by my growing bouts of ill health, loving people with exquisite vigour who refuse, refuse to love me unconditionally. Cousins, aunts, uncles, siblings, maternal, estranged, immediate and paternal family.
They are daft organisms crawling on the churning belly of the whale of this life that I have absolutely nothing in common with. Other families belong to nuclear families. I never did. I am trying to grasp the ceaseless evolution of this life, this poetic life, the writing life, the dark edge of my own life in void and in flux, the black holes and starry wonb of vivid and brilliant introspection, the clandestine assignment of my physical and mental reflection projecting and illuminating itself in what I create, or, respond to, reject, or, observe. And the argument always is, has been, why does everything in my life fill me to the armegeddon-brink of emptiness. Then I think of summer this year. I think of my sister visiting friends in Berlin over Christmas. Hot winds in faint light in Hemingway's Africa. Discovering Alice James' lesbianism at the end of her life while she lay dying of breast cancer. Salinger during the war meeting Hemingway. I think to myself who will take my mother's place one day. Who will become the next father substitute in my life. The pouring rain is like champagne. Images of people soaking up the sun in the clouds. In the verses, there is more than just an accumulation of a lifetime gathering there. I think of Ezra Pound's Alba, and his 'petals on a wet-black bough'. The love of TSE's life.
How I am the bride of nature through the shutters, how it is the supernatural that washes away my sins, I am the caretaker of conscious-reconciliation, the chief of negotiation, and chilled to the bone as the rain begins to spit down. Nervous energy like a slow war in the air as I finish deciphering with primal instinct, this, my second novel. The Island of Petya Dubarova. I think to myself that she will undoubtedly have her fame, her glory; her breakthrough.
I am a two-armed woman trying to find a field where I can grow like faith, like potatoes, like a spreading leaf falling into a natural descent, and following the routes marked by paper ships. I am done with this village. The manuscript is done. The end came suddenly. Marked as always by fear, and anxiety.
All I seem to feel is claustrophobic. So, now I am poet and novelist. Cobra King.
Yesterday Once More: Me, Anorexia Nervosa and Karen Carpenter
There is no light at the end of the world only solemn-wounds and trees that haunt in the heavenly country where I live. Everyone suffers at some point in their lives. Reindeer of hurt planted on their tongue.
Soak this in sea or plateau. Landscape or context. Coming to poetry in the beginning was difficult for me. Words were like jam and had their own alter-ego. And then poetry loosened its soul against my own and went all-historic on me. It was poetry that took me to the sea. It was poetry that took me to the mountain. Covered me in shroud, veil, and ornamental tapestry. And sometimes in the evenings I watch the birds come home until the light of day becomes ecclesiastical.
Open the door and you will find a kingdom there. There are things that you need to know about me. I have a conversation inside my head about how some people should not be parents but they are. But they are. They fight in front of their children. They watch the news or inappropriate films. I look at my mother's bent head over her work. I am doing this for her but she does not notice. Does not say anything. I look at her bird nose and her beak mouth and I have this urge to connect with her but she does not want to connect with me. I feel tribal towards her.
She's an orphan in the world now. I dreamt about my grandfather last night or was it last week.
I think of the pale fire of the sea that resonates within me like thunder. Of course, I have always wanted music in my life. People are writing about modern loss now. Living in loops. I look at my mother's bare neck. Her shoulder blades, and I think to myself that I came from that. I came from her intense psychologies. There's the upward push of her fingers as she works. I would have put music on or the radio but she said that she works better in silence. She works barefoot like a girl, and I think of her pressing into my father's back at night when they sleep together in the same bed, and I think of how some people should never have been parents and then.
Then I think of mine. I think of the silence in their bedroom and the last things they say to each other before putting out the light and putting their heads on the pillow. I wonder did my father always make my mother feel safe. I don't know what that's like. Believing in a man. Believing that he can give you the world. I think of the truth about loneliness. About how it's all stardust, moonlight and roses. I think of the men who have been kind to my mother in her life because she was a beautiful woman and didn't have to work hard for attention from kind or unkind men. The way that I have had to work hard for it my entire life, and I wonder if my mother has ever kissed my father's neck like I kissed the last man that I was ever in love with.