How Syria Defeated the 2012-2019 Invasion by U.S. & Al-Qaeda
On August 31st, the brilliant anonymous German intelligence analyst who blogs as "Moon of Alabama" headlined "Syria – Coordinated Foreign Airstrike Kills Leaders Of Two Al-Qaeda Aligned Groups", and he reported that, "Some three hours ago an air- or missile strike in Syria's Idleb governorate hit a meeting of leaders of the al-Qaeda aligned Haras-al-Din and Hay'at Tahrir al-Sham (HTS) aka Jabhat al-Nusra. Both were killed. It is likely that leaders of other Jihadist groups were also present. The hit completely destroyed a Haras al-Din guesthouse or headquarter. The Syrian Observatory says that more than 40 people were killed in the strike. The hit will make it much easier for the Syrian army campaign to liberate Idleb governorate."
At long last, Syria's army and Russia's air force are no longer being threatened with World War III by the U.S. and its allies if they proceed to destroy the tens of thousands of Al-Qaida-led jihadists whom the U.S. had helped to train and arm (and had been protecting in Syria ever since December 2012) in order to overthrow Syria's non-sectarian Government and replace it by a fundamentalist-Sunni Government which the royal Sauds who own Saudi Arabia would appoint. All throughout that war, those Al-Qaeda-led 'moderate rebels' had been organized from the governate or province of Idlib (or Idleb). But now, most (if not all) of their leadership are dead.
Turkey's leader Tayyip Erdogan had hoped that he would be allowed both by Russia's Vladimir Putin and by the United States' Donald Trump to grab for Turkey at least part of Idlib province from Syria. But now, he is instead either participating in, or else allowing, Syria's army and Russia's air force, to slaughter Idlib's jihadists and restore that province to Syria. On 9 September 2018, Russia and Iran had granted Turkey a temporary control over Idlib, and Erdogan then tried to seize it permanently, but finally he has given it up and is allowing Idlib to become restored to Syria. This turn-around signals Syria's victory against its enemies; it's the war's watershed event.
Here is the history of how all that happened and how Syria is finally a huge and crucial step closer to winning its war against the invaders (which had originally been mainly Al Qaeda, U.S., Turkey, Qatar, and the Sauds,, but more recently has been only Al Qaeda and U.S.):
I reported, back on 10 September 2018, that:
Right now, the Trump Administration has committed itself to prohibiting Syria (and its allies) from retaking control of Idlib, which is the only province that was more than 90% in favor of Al Qaeda and of ISIS and against the Government, at the start of the 'civil war' in Syria. Idlib is even more pro-jihadist now, because almost all of the surviving jihadists in Syria have sought refuge there — and the Government freely has bussed them there, in order to minimize the amount of "human shield" hostage-taking by them in the other provinces. Countless innocent lives were saved this way.
Both Democratic and Republican U.S. federal officials and former officials are overwhelmingly supportive of U.S. President Trump's newly announced determination to prohibit Syria from retaking control of that heavily jihadist province, and they state such things about Idlib as:
It has become a dumping ground for some of the hardcore jihadists who were not prepared to settle for some of the forced agreements that took place, the forced surrenders that took place elsewhere. … Where do people go when they've reached the last place that they can go? What's the refuge after the last refuge? That's the tragedy that they face.
That happened to be an Obama Administration official expressing support for the jihadists, and when he was asked by his interviewer "Did the world fail Syria?" he answered "Sure. I mean, there's no doubt about it. I mean, the first person who failed Syria was President Assad himself."
Idlib city, incidentally, had also been the most active in starting Syria's 'civil war', back on 10 March 2012 (that's a news-report by Qatar, which had actually helped to finance the jihadists, whom it lionized as freedom-fighters, and Qatar had also helped the CIA to establish Al Qaeda in Syria). Idlib city is where the peaceful phase of the "Arab Spring" uprisings transformed (largely through that CIA, Qatari, Saudi, and Turkish, assistance) into an armed rebellion to overthrow the nation's non-sectarian Government, because that's where the Syrian branch of Al Qaeda was centered. On 29 July 2012, the New York Times headlined "As Syrian War Drags On, Jihadists Take Bigger Role" and reported that "Idlib Province, the northern Syrian region where resistance fighters control the most territory, is the prime example." (Note the euphemism there, "resistance fighters," not "jihadists," nor "terrorists." That's how propaganda is written. But this time, the editors had slipped up, and used the honest "Jihadists" in their headline. However, their news-report said that these were only "homegrown Muslim jihadists," though thousands of jihadists at that time were actually already streaming into Idlib from around the world. Furthermore, Obama lied and said that the people he was helping (the al-Saud family who own Saudi Arabia, and the al-Thani family who own Qatar) to arm, were not jihadists, and he was never called-out on that very blatant ongoing lie. But the U.S.-allied, Saud-and-Thani-financed, massive arms-shipments, to the Al-Qaeda-led forces in Syria, didn't start arriving there until March 2013, around a year after that start. And, then, in April 2013, the EU agreed with the U.S. team to buy all the (of course black-market) oil it could that "the rebels" in Syria's oil region around Deir Ezzor were stealing from Syria, so as to help "the rebels" to expand their control in Syria and thus to further weaken Syria's Government. (The "rebels," in that region of Syria, happened to be ISIS, not Al Qaeda, but the U.S. team's primary target to help destroy was actually Syria, and never ISIS. In fact, the U.S. didn't even start bombing ISIS there until after Russia had already started doing that on 30 September 2015.)
A week following my 10 September 2018 news-report, I reported, September 17th, about how Erdogan, Putin, and Iran's Rouhani, had dealt with the U.S. alliance's threat of going to war against Russia in Syrian territory if Russia and Syria were to attack the jihadists in Idlib:
As I recommended in a post on September 10th, Russia's President Vladimir Putin and Turkey's President Tayyip Erdogan jointly announced on September 17th, "We've agreed to create a demilitarized zone between the government troops and militants before October 15. The zone will be 15-20km wide," which compares to the Korean DMZ's 4-km width. I had had in mind the Korean experience, but obviously Putin and Erdogan are much better-informed about the situation than I am, and they have chosen a DMZ that's four to five times wider. In any case, the consequences of such a decision will be momentous, unless U.S. President Donald Trump is so determined for there to be World War III as to stop at nothing in order to force it to happen no matter what Russia does or doesn't do.
What the Putin-Erdogan DMZ decision means is that the 50,000 Turkish troops who now are occupying Idlib province of Syria will take control over that land, and will thus have the responsibility over the largest concentration of jihadists anywhere on the planet: Idlib. It contains the surviving Syrian Al Qaeda and ISIS fighters, including all of the ones throughout Syria who surrendered to the Syrian Army rather than be shot dead on the spot by Government forces.
However, after Erdogan got control over Idlib, he double-crossed Putin and Rouhani, by trying to solidify his control not only over Idlib but over adjoining portions of Syria, I headlined on 14 July 2019 "Turkey Will Get a Chunk of Syria: An Advantage of Being in NATO", and reported:
Turkey is already starting to build infrastructure even immediately to the north and east of Idlib in order to stake its claim to a yet larger portion of Syria than just Idlib. This might not have been part of the deal that was worked out by Russia's Putin, Iran's Rouhani, and Turkey's Erdogan, in Tehran, on 9 September 2018, which agreement allowed Turkey only to take over — and only on a temporary basis — Idlib province, which is by far the most pro-jihadist (and the most anti-Assad) of Syria's 14 provinces. Turkey was instead supposed to hold it only temporarily, but the exact terms of the Turkey-Russia-Iran agreement have never been publicly disclosed.
Turkey was building in those adjoining Syrian areas not only facilities from two Turkish universities but also a highway to extend into the large region of Syria to the east that was controlled by Kurdish separatist forces which were under U.S. protection. In July 2019, Erdogan seems to have been hoping that Trump would allow Turkey to attack those Kurdish proxy-forces of the U.S.
For whatever reason, that outcome, which was hoped for by Erdogan, turned out not to be realized. Perhaps Trump decided that if the separatist Kurds in Syria were going to be allowed to be destroyed, then Assad should be the person who would allow it, not he; and, therefore, if Erdogan would get such a go-ahead, the blame for it would belong to Assad, and not to America's President.
Given the way Assad has behaved in the past — since he has always sought Syrian unity — the likely outcome, in the Kurdish Syrian areas, will be not a Syrian war against Kurds, but instead some degree of federal autonomy there, so long as that would be acceptable also to Erdogan. If Erdogan decides to prohibit any degree of Kurdish autonomy across the border in Syria as posing a danger to Turkish unity, then Assad will probably try (as much as he otherwise can) to accommodate the Kurds without any such autonomy, just like in the non-Kurdish parts of the unitary nation of Syria. Otherwise, Kurdish separatist sentiment will only continue in Syria, just as it does in Turkey and Iraq. The U.S. has backed Kurdish separatism all along, and might continue that in the future (such as after the November 2020 U.S. Presidential election).
Finally, there seems to be the light of peace at the end of the nightmarish eight-year invasion of Syria by the U.S. and its national (such as Turkey-Jordan-Qatar-Saud-Israel) and proxy (such as jihadist and Kurdish) allies. Matters finally are turning for the better in Syria. The U.S. finally appears to accept it. America's threat, of starting WW III if Russia and Syria try to destroy the jihadists who have become collected in Syria's Idlib province, seems no longer to pertain. Maybe this is because Trump wants to be re-elected in 2020. If that's the reason, then perhaps after November of 2020, the U.S. regime's war against Syria will resume. This is one reason why every U.S. Presidential candidate ought to be incessantly asked what his/her position is regarding the U.S. regime's long refrain, "Assad must go", and regarding continued sanctions against Syria, and regarding restitution to Syria to restore that nation from the U.S.-led war against it. Those questions would reveal whether all of the candidates are really just more of the same actual imperialistic (or "neocon") policies, or whether, perhaps, one of them is better than that. Putin has made his commitments. What are theirs? Will they accept peace with Russia, and with Iran? If America were a democracy, its public would be informed about such matters — especially before the November 2020 'elections', and not merely after they are already over.
Author's note: first posted at strategic-culture.org
Saudi Arabia and Iran cold war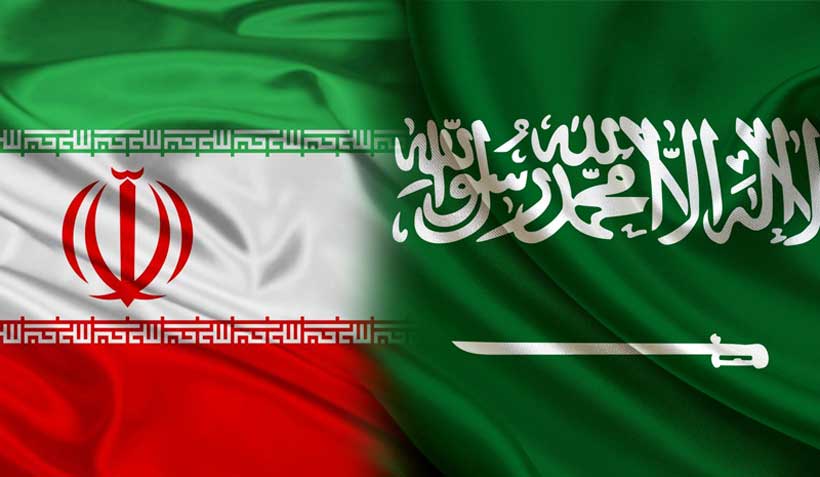 After almost seven decades, the cold war has reached the middle east, turning into a religious war of words and diplomacy. As Winston Churchill says that "diplomacy is an art of telling someone to go to hell in such a way that they ask for the direction". So, both the regional powers are trying to pursue a policy of subduing the adversary in a diplomatic manner. The root of the conflict lies in the 1979, Iranian revolution, which saw the toppling of the pro-western monarch shah Muhammad Reza Pahlavi and replaced by the so-called supreme leader Ayatollah Khamenei. From a Yemini missile attack to the assassination of the supreme commander QassimSoleimani, the political, ideological and religious differences between Iran and Saudi Arabia are taking the path of confrontation. The perennial rivalry between the two dominant Shiite and Sunni power house ins an ideological and religious one rather than being geo strategic or geo political. Back to the time when Saudi Arabia supported Saddam Hussain against the united states of Americathe decline of Saddam and his authoritarian regime was made inevitable and with this, Iran and Saudi Arabia rosed as the powerful, strategic and dominant political forces in the middle east.it was from here that the quest for supremacy to be the prepotent and commanding political powercommenced. The tensions escalated or in other words almost tended to turn into scuffles when in 2016, the Iranians stormed the Saudi embassy as a demonstration of the killing of a Shia cleric. The diplomatic ties were broken and chaos and uncertainty prevailed.
This cold war also resembles the original one., because it is also fueled by a blend of ideological conviction and brute power politics but at the same time unlike the original cold war, the middle eastern cold war is multi-dimensional and is more likely to escalate .it is more volatile and thus more prone to transformation. This followed by several incidents with each trying to isolate the other in international relations. The Saudis and Iranians have been waging proxy wars for regional dominance for decades. Yemen and Syria are the two battlegrounds, fueling the Iran-Saudi tensions. Iran has been accused of providing military assistance to the rebel Houthis, which targets the Saudi territory. It is also accused of attacking the world naval ships in the strait of Hormoz, something Iran strongly denies. This rivalry has dragged the region into chaos and ignited Shia-Sunni conflict across the middle east. The violence in the middle east due to this perennial hostility has also dire consequences for the economy of the war-torn nations. In the midst of the global pandemic, when all the economic activities are at halt, the tensions between the two arch rivals will prove hazardous and will yield catastrophic results. The blockade of the shipping and navigation in the Gulf, attacks on international ships, and the rising concerns of the western powers regarding this issue has left Iran as an isolated country with only Russia supporting her.
A direct military conflict between Saudi Arabia and Iran will have dire consequences for the neighboringcountries. A direct military confrontation might not be a planned one, but it will be fueled due to the intervention of the other key partners, who seek to sought and serve their personal and national intrigues. Most importantly middle east cannot afford a conflict as it is a commercial hub for the world. The recent skirmishes in Iraq sparked fears of wider war when Iraq retaliated for killings of QassimSoleimani. If the US president had not extended an olive branch, the situation might have worsened. The OIC, which is a coalition of 57 Muslim countries has also failed in bringing measures to deescalate the growing tensions. The OIC, where the Saudi Arabia enjoys an authoritarian style of dominance has always tried to empower her own ideology while rising the catch cry of being a sacred country to all the Muslims. Taking in account, the high tensions and ideological and the quest for religious dominance, the international communities such as UN and neighboring countries should play a positiveand vital role in deescalating these tensions. Bilateral trade, communications between the two adversaries with a regional power playing the role of mediator and extending an olive branch to each other will yield better results and will prove fruitful in mitigating the conflict if not totally subverting it.
First Aid: How Russia and the West Can Help Syrians in Idlib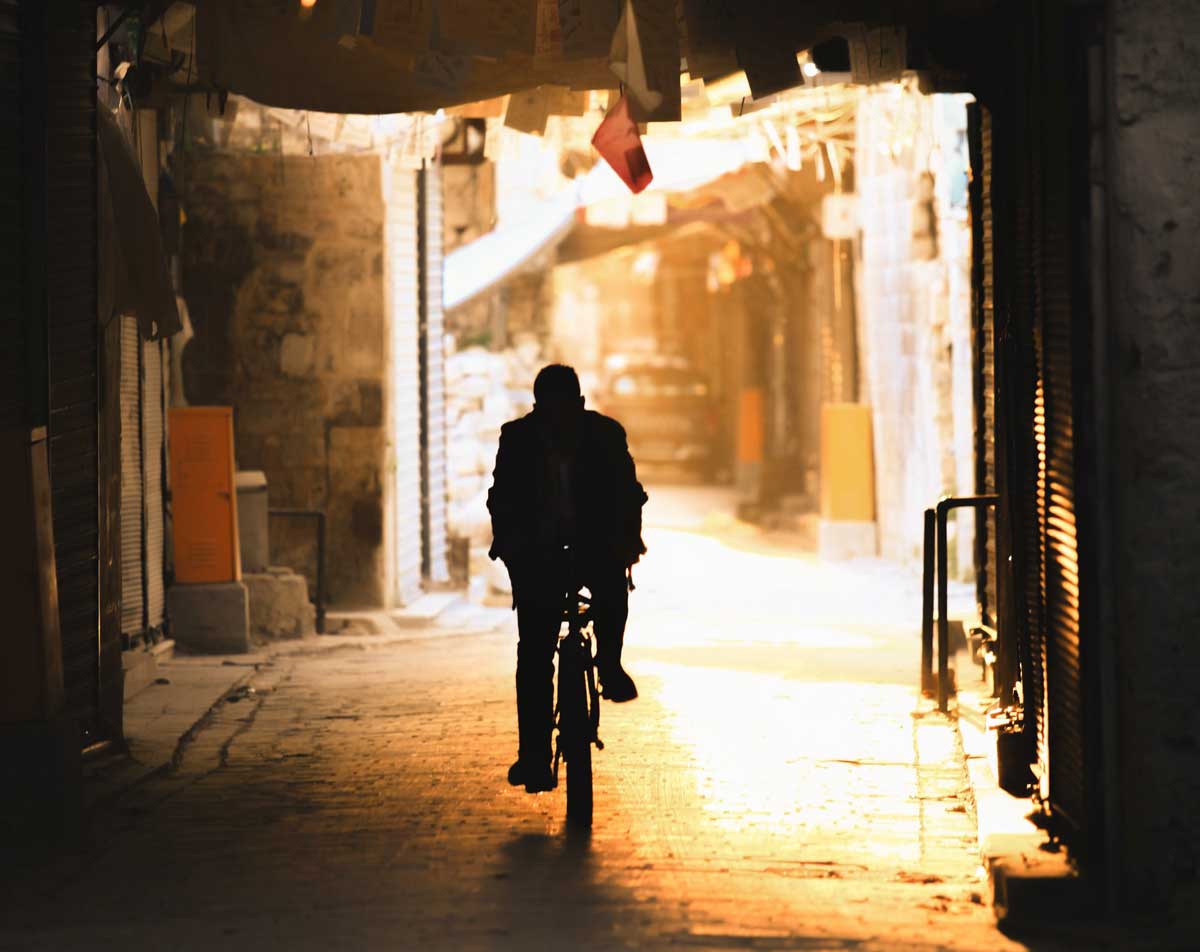 Authors: Andrey Kortunov and Julien Barnes-Dacey*
The next international showdown on Syria is quickly coming into view. After ten years of conflict, Bashar al-Assad may have won the war, but much is left to be done to win the peace. This is nowhere more so than in the province of Idlib, which is home to nearly 3 million people who now live under the control of extremist group Hayat Tahrir al-Sham (HTS) with external Turkish protection and humanitarian assistance from the United Nations.
The question of humanitarian access into Idlib is now emerging as a central focus of new international politicking. In so doing, this small province could be pivotal to the future of the larger stalemate that has left the United States, Europe, and Russia locked in an unwinnable status quo.
Russia has said that it plans to veto an extension of cross-border UN aid delivered from Turkey, authorised under UN Security Council resolution 2533, which is up for renewal in July, potentially depriving the population of a vital lifeline amid desperate conditions. Moscow says that all aid should be channelled from Damascus via three new government-controlled crossing points to the northern province. Western governments, to say nothing of the local population, are sceptical, given the Syrian government's hostility towards the province's inhabitants. For its part, the UN says that cross-lines aid cannot compensate for a closure of cross-border access.
As ever, the two dominant players—the US and Russia—are talking past each other and are focused on countering each other's moves—to their mutual failure. It is evident that US condemnation and pressure on Russia will not deliver the necessary aid, and also evident that Russia will not get its wish for the international recognition of the legitimacy of the Syrian government by vetoing cross-border access. While these will only be diplomatic failures for the US and Russia, it is the Syrian people who will, as ever, pay the highest price.
But a mutually beneficial solution to Idlib is still possible. Russia and the US, backed by European states, should agree to a new formula whereby Moscow greenlights a final one-year extension of cross-border aid in exchange for a Western agreement to increase aid flows via Damascus, including through Russia's proposed cross-lines channels into Idlib. This would meet the interests of both sides, allowing immediate humanitarian needs to be met on the ground as desired by the West, while also paving the way for a transition towards the Damascus-centred international aid operation sought by Moscow.
This imperfect but practical compromise would mean more than a positive change in the humanitarian situation in Idlib. It would demonstrate the ability of Russian and Western actors to work together to reach specific agreements in Syria even if their respective approaches to the wider conflict differ significantly. This could serve to reactivate the UN Security Council mechanism, which has been paralysed and absent from the Syrian track for too long.
To be sure the Syrian government will also need to be incentivised to comply. Western governments will need to be willing to increase humanitarian and early recovery support to other parts of government-controlled Syria even as they channel aid to Idlib. With the country now experiencing a dramatic economic implosion, this could serve as a welcome reprieve to Damascus. It would also meet Western interests in not seeing a full state collapse and worsening humanitarian tragedy.
The underlying condition for this increased aid will need to be transparency and access to ensure that assistance is actually delivered to those in need. The West and Russia will need to work on implementing a viable monitoring mechanism for aid flows channelled via Damascus. This will give Moscow an opportunity to push the Syrian regime harder on matters of corruption and mismanagement.
For its part, the West will need to work with Moscow to exercise pressure on Ankara to use its military presence in Idlib to more comprehensively confront radical Islamists and ensure that aid flows do not empower HTS. A 'deradicalisation' of Idlib will need to take the form of a detailed roadmap, including that HTS comply with specific behaviour related to humanitarian deliveries.
Ultimately this proposal will not be wholly satisfactory to either Moscow or the West. The West will not like that it is only a one-year extension and will not like the shift towards Damascus. Russia will not like that it is an extension at all. But for all sides the benefits should outweigh the downsides.
Russia will know that Western actors will respond to failure by unilaterally channelling non-UN legitimised aid into the country via Turkey. Russia will lose the opportunity to slowly move Idlib back into Damascus's orbit and the country's de facto partition will be entrenched. This outcome is also likely to lead to increased instability as aid flows decrease, with subsequent tensions between Moscow's allies, Damascus and Ankara.
The West will need to acknowledge that this approach offers the best way of delivering ongoing aid into Idlib and securing greater transparency on wider support across Syria. The alternative—bilateral cross-border support—will not sufficiently meet needs on the ground, will place even greater responsibility on Turkey, and will increase the prospect of Western confrontation with Russia and the Syrian regime.
Importantly, this proposal could also create space for wider political talks on Idlib's fate. It could lead to a renewed track between Russia, the US, Turkey and Europeans to address the province's fate in a way that accounts for Syria's territorial integrity and state sovereignty on the one hand and the needs and security of the local population on the other hand. After ten years of devastating conflict, a humanitarian compromise in Idlib will not represent a huge victory. But a limited agreement could still go a long way to positively changing the momentum in Syria and opening up a pathway for much-needed international cooperation.
* Julien Barnes-Dacey, Middle East and North Africa Programme Director, European Council on Foreign Relations (ECFR)
From our partner RIAC
Iran's Impunity Will Grow if Evidence of Past Crimes is Fully Destroyed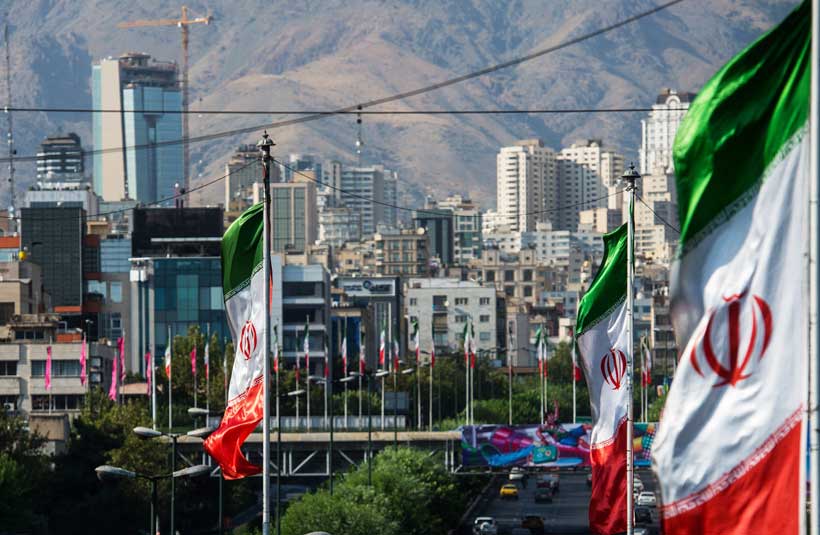 No reasonable person would deny the importance of preventing a nuclear-armed Iran. But that issue must not be allowed to continue overshadowing Iran's responsibility for terrorism and systematic human rights violations. These matters represent a much more imminent threat to human life, as well as longstanding denials of justice for those who have suffered from the Iranian regime's actions in the past.
The Iranian people have risen multiple times in recent years to call for democratic change. In 2017, major uprisings broke out against the regime's disastrous policies. Although the ruling clerics suppressed those protests, public unrest soon resumed in November 2019. That uprising was even broader in scope and intensity. The regime responded by opening fire on crowds, murdering at least 1,500. Amnesty International has reported on the torture that is still being meted out to participants in the uprising.
Meanwhile, the United Nations and human rights organizations have continued to repeat longstanding calls for increased attention to some of the worst crimes perpetrated by the regime in previous years.
Last year, Amnesty International praised a "momentous breakthrough" when seven UN human rights experts demanded an end to the ongoing cover-up of a massacre of political prisoners in the summer of 1988.
The killings were ordered by the regime's previous supreme leader Khomeini, who declared that opponents of the theocracy were "enemies of God" and thus subject to summary executions. In response, prisons throughout Iran convened "death commissions" that were tasked with interrogating political prisoners over their views. Those who rejected the regime's fundamentalist interpretation of Islam were hanged, often in groups, and their bodies were dumped mostly in mass graves, the locations of which were held secret.
In the end, at least 30,000 political prisoners were massacred. The regime has been trying hard to erase the record of its crimes, including the mass graves. Its cover-up has unfortunately been enabled to some degree by the persistent lack of a coordinated international response to the situation – a failure that was acknowledged in the UN experts' letter.
The letter noted that although the systematic executions had been referenced in a 1988 UN resolution on Iran's human rights record, none of the relevant entities within that international body followed up on the case, and the massacre went unpunished and underreported.
For nearly three decades, the regime enforced silence regarding any public discussion of the killings, before this was challenged in 2016 by the leak of an audio recording that featured contemporary officials discussing the 1988 massacre. Regime officials, like then-Minister of Justice Mostafa Pourmohammadi, told state media that they were proud of committing the killings.
Today, the main victims of that massacre, the principal opposition Mujahedin-e Khalq (MEK), are still targets of terrorist plots on Western soil, instigated by the Iranian regime. The most significant of these in recent years was the plot to bomb a gathering organized near Paris in 2018 by the MEK's parent coalition, the National Council of Resistance of Iran (NCRI). The Free Iran rally was attended by tens of thousands of Iranian expatriates from throughout the world, as well as hundreds of political dignitaries, and if the attack had not been prevented by law enforcement, it would have no doubt been among the worst terrorist attacks in recent European history.
The mastermind of that attack was a high-ranking Iranian diplomat named Assadollah Assadi. He was convicted in a Belgian court alongside three co-conspirators in February. But serious critics of the Iranian regime have insisted that accountability must not stop here.
If Tehran believes it has gotten away with the 1988 massacre, one of the worst crimes against humanity from the late 20th century, it can also get away with threatening the West and killing protesters by the hundreds. The ongoing destruction of mass graves demonstrates the regime's understanding that it has not truly gotten away with the massacre as long as evidence remains to be exposed.
The evidence of mass graves has been tentatively identified in at least 36 different cities, but a number of those sites have since been covered by pavement and large structures. There are also signs that this development has accelerated in recent years as awareness of the massacre has gradually expanded. Unfortunately, the destruction currently threatens to outpace the campaign for accountability, and it is up to the United Nations and its leading member states to accelerate that campaign and halt the regime's destruction of evidence.
If this does not happen and the 1988 massacre is consigned to history before anyone has been brought to justice, it will be difficult to compel Tehran into taking its critics seriously about anything, be it more recent human rights violations, ongoing terrorist threats, or even the nuclear program that authorities have been advancing in spite of the Western conciliation that underlay 2015 Joint Comprehensive Plan of Action.