Climate finance for developing countries reached USD 71 billion in 2017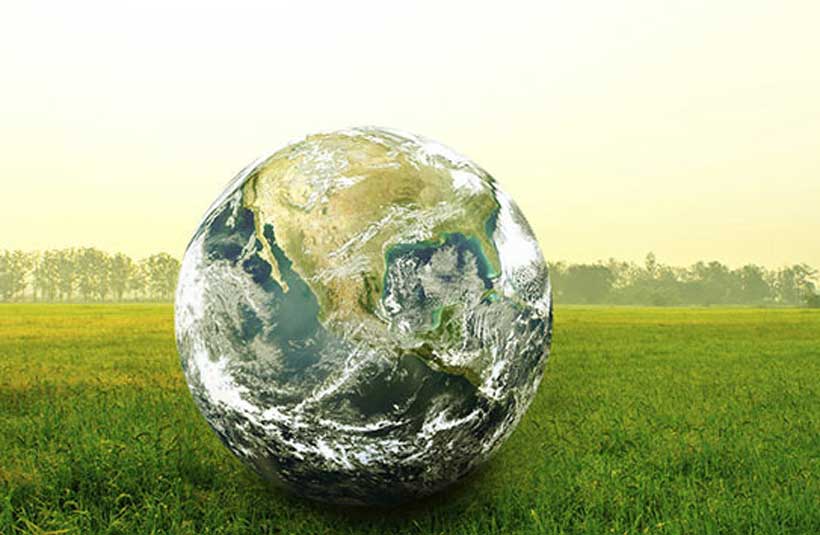 Climate finance provided and mobilised by developed countries for climate action in developing countries reached USD 71.2 billion in 2017, up from USD 58.6 billion in 2016, according to new estimates from the OECD.
While the 2016 and 2017 totals cannot be directly compared with earlier years due to improvements in data and methodology relating to private finance, Climate Finance Provided and Mobilised by Developed Countries in 2013-17 shows the overall trend is upwards.
"The goal to reach USD 100 billion in annual climate finance by 2020 is still attainable, but we must urgently step up our efforts to provide public climate finance and improve its effectiveness in mobilising private finance," said OECD Secretary-General Angel Gurría.
The report gives estimates for mobilised private finance and public flows (estimates on public flows were already published in November 2018). It shows public climate finance is increasing again, after stalling in 2015, and is consistent with projections made by the OECD in 2016. Estimates of private finance in 2016-17 suggest that more needs to be done.
"Our estimates for 2013-2017 show that developed countries are making progress on climate finance and the indications are that this upward trend will continue. Multilateral development banks are reporting a significant rise in their climate finance outflows in 2018, which we will be analysing as soon as their activity-level data is available to us," said Mr Gurría.
The amount of climate finance going to adaptation activities rose to USD 13.3 billion in 2017 from USD 9.1 billion in 2013, meaning adaptation now accounts for 19% of total climate finance, up from 17% in 2013. The share of climate finance going to mitigation activities was 73% in 2017, compared to 76% in 2013, with the rest going to crosscutting activities.
For public climate finance, the ratio of grants to loans was relatively stable over 2013-17. Grants made up over a third of bilateral and about 10% of multilateral finance, while loans represented 60% of bilateral and nearly 90% of multilateral finance. The share of grants in public climate finance in 2016-17 is higher for least-developed countries (36%) and small-island developing states (54%) than for developing countries as a whole (24%).
The private component of climate finance consists of private funding for climate projects mobilised by developed countries' public climate finance instruments. These include investments in companies and special purpose vehicles, loan guarantees, credit lines, loan syndications and co-financing schemes. The public component consists of bilateral climate finance and multilateral climate finance attributable to developed countries. Officially supported climate-related export credits are accounted for as a separate component.
Climate finance will be among the issues discussed at the upcoming UN Climate Summit in New York and in the run-up to the COP25 climate talks in Santiago de Chile.
Brazil must immediately end threats to independence and capacity of law enforcement to fight corruption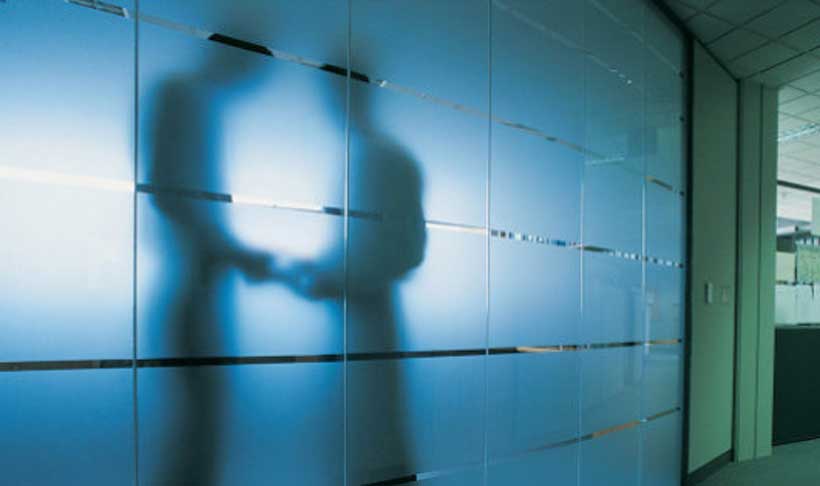 The OECD Working Group on Bribery urges Brazil, one of the founding Parties to the Anti-Bribery Convention since 1997, to preserve the full capacity and independence of law enforcement authorities to investigate and prosecute foreign bribery and corruption. Despite being recognised by the Working Group for its significant anti-corruption enforcement efforts following its previous evaluation in 2014, there are now concerns that Brazil, due to recent action taken by the legislative and judiciary branches, risks backsliding on progress achieved, that could seriously jeopardise Brazil's ability to meet its obligations under the Anti-Bribery Convention.
The Working Group has continuously alerted Brazil since 2016 of risks posed by attempts to broaden the definition of what constitutes abuses of authority by judges and prosecutors. Despite these warnings, a Law on abuses of authority (13. 869/2019) characterised by vague concepts will enter into force in January 2020. The Working Group has also expressed concerns that, following injunctions of the Supreme Court, limitations on the use of reports by Financial Intelligence Unit, Federal Revenues and other administrative agencies in criminal investigations might seriously hamper Brazil's ability to detect and effectively fight corruption. This, combined with other actions by the Supreme Court and the Federal Auditor's Court that are likely to have an effect on concluded foreign bribery cases, could constitute a serious push back in Brazil's exemplary fight against corruption.
On 12-13 November 2019, a High-Level Mission of the OECD Working Group on Bribery discussed these issues in Brasilia with Minister of the Office of the Comptroller General Wagner de Campos Rosário, Minister of Justice Sérgio Moro, Attorney General André Mendonça, Deputy Prosecutor General of the Republic Hindemburgo Chateaubriand, President of the Supreme Court José Antonio Dias Toffoli, Senator Marcos do Val, as well as with the Chair of Brazil-OECD Parliamentary Group and Leader of the Government Deputy Vitor Hugo along with members of this Group. However, the High-Level Mission could not meet as scheduled with Prosecutor General of the Republic Augusto Aras, and with the Presidents of the Commission of Constitution and Justice of both the Chamber of Deputies and the Senate.
"Despite disappointing last minute cancellations of key high level representatives, we appreciate the readiness of the Brazilian authorities to meet with us to discuss outstanding issues related to law enforcement capacity and independence in foreign bribery cases," said Drago Kos, Chair of the Working Group on Bribery. "However, we are quite alarmed that what Brazil had managed to achieve in recent years in the fight against corruption may now be seriously jeopardised. Brazil must strive toward reinforcing its framework and legal tools to fight foreign bribery, not weaken them."
"The OECD high-level mission is a relevant initiative, as it brings a comprehensive analysis of the landscape of the fight against corruption in the country" said Minister of the Office of the Comptroller General Wagner de Campos Rosário. "Brazil has evolved considerably in recent years in the fight against corruption. The enactment of the corporate liability law (Law 12.846/2013), the establishment of leniency agreements, and the adoption of integrity plans in federal agencies and entities are important progresses. Nonetheless, this is a continuous process of improvement and we will always be seeking to improve our controls and mechanisms to combat the evil of corruption, thereby ensuring the delivery of better quality public services to citizens."
Austria: Reforms will be necessary to uphold high well-being levels
Austria stands out for its high levels of economic and social well-being. Preserving these will require reforms to improve competition in the service sector, increase access to risk capital for firms of all sizes, encourage more women and migrants into the workforce and lengthen work lives to reflect the ageing population, according to a new OECD report.
The latest OECD Economic Survey of Austria, presented in Vienna by the OECD's Director of Country Studies Alvaro Pereira, projects GDP growth of 1.4% for 2019 and 1.3% for 2020. The 2020 projection is down from 1.6% forecast by the OECD in May, though the 2019 projection is unchanged, as recruitment bottlenecks, weakening external demand – especially from key markets Germany and Italy – and global trade tensions dampen Austria's outlook.
The report's key recommendations include linking the retirement age to life expectancy, which has risen steadily while Austrians are still retiring much earlier than the OECD average. The effective retirement age in Austria is notably lower than in neighbouring Germany and Switzerland. Austria's labour participation rate is also low, especially among older women.
To increase the incentives to stay in work, the report recommends Austria do more to reduce its high levels of tax and social security on labour income, particularly for low earners, relative to most other OECD countries. This could be balanced by shifting to alternative sources of taxation such as environmental, consumption, inheritance and wealth taxes.
Reducing barriers to entry in key sectors ranging from service professions and specialist manufacturing to rail and freight transport and pharmaceutical distribution could bolster competition and economic dynamism. The small and medium-sized businesses that dominate Austria's economy would benefit from greater access to venture capital and a better developed equity market. A reform planned by the outgoing government to address the debt-bias in the corporate tax system would help level the playing field between debt and equity financing.
The report recommends making access to quality childcare, early childhood education and all-day schooling for older children a legal entitlement throughout the country, to make it easier for new mothers to return to work and improve their career prospects. While this is a challenge given Austria's geography, it would also contribute to more equal opportunities in the education system.
Austria has one of the highest shares of migrants in its workforce of OECD countries. This means migrants play an important role in meeting robust demand for labour yet the country also has a major challenge in trying to integrate low-skilled immigrants. Increasing the availability of language courses and adult skills training would help to address this.
The report also calls for Austria to increase its focus on environmental issues, for example by increasing carbon prices, which are low by international standards, and improving town planning to address the rising environmental impact of urban sprawl.
Greece Can Improve Its Business Climate by Replicating Local Successes
Greece has taken significant action to improve the business environment but entrepreneurs face different regulatory hurdles depending on where they establish their businesses, highlighting opportunities for cities to do better by learning from each other, the World Bank said in a new report, Doing Business in the European Union 2020: Greece, Ireland and Italy.
The report's findings on Greece, released today, show that Greek cities are already European Union best performers in the area of starting a business, requiring only three procedures. But significant disparities in regulatory performance remain in the other four areas benchmarked: Dealing with construction permits, getting electricity, registering property, and enforcing contracts.
For example, trial time for a commercial dispute at the local first instance court varies from a year and eight months in Thessaloniki to just under four years in Athens. Developers in Larissa can obtain all necessary approvals to build a warehouse and connect it to utilities in less than 5 months, while their counterparts in Heraklion need to wait almost twice as much, the report finds.
"The Greek government is making progress on reforms to get business regulations right. The uneven performance among cities shows that there is still great potential for yielding gains in competitiveness" said Arup Banerji, World Bank Group Regional Director for the European Union. "We hope that this report will help policy makers and policy implementers coordinate their efforts at the national and municipal levels to create an environment for businesses to grow and function effectively."
Of the six cities benchmarked in Greece–the capital Athens, along with Alexandroupoli, Heraklion, Larissa, Patra, Thessaloniki—none excels in all five areas measured. It is easier for entrepreneurs to start a business in Alexandroupoli and deal with construction permits in Larissa. Patra leads in the areas of getting electricity and registering property, but it lags behind in construction permitting and enforcing contracts. Thessaloniki stands out for its performance in enforcing contracts and is the runner-up in dealing with construction permits, but it ranks last in getting electricity.
"The six cities that we measured in the report have different strengths, which means Greece has an opportunity to make improvements overall if cities learn from each other and implement successful measures," said Rita Ramalho, Senior Manager of the World Bank's Global Indicators Group, which produces the report.
While rankings are relative, according to the global Doing Business 2020 report, Greece would have ranked 61st out of 190 economies – 18 positions higher than its actual rank – if Athens had replicated the good practices of the best performing Greek city in each area measured.
Lessons can be learned from cities that face the most challenges. Registering the transfer of a property title at the local mortgage/cadaster office takes 12 days in Alexandroupoli and Patra and four months in Thessaloniki. Despite this delay, Thessaloniki stands out on the quality of land administration. Thessaloniki is the only city in which not only are the cadaster survey and property registration complete, but the entire territory of the municipality has been digitally mapped. The city has a state-of-the-art website providing both spatial data infrastructure and a geographic information system (GIS) portal. These apparently contradictory results—between the lag time to register and the high quality of the registration process—are perhaps expected. Thessaloniki has made the most progress in implementing the cadaster reform and in tackling the challenges it faces managing the transition.
Doing Business in the European Union is a series of subnational reports being produced by theWorld Bank Group at the request of and funded by the European Commission. This edition also benchmarks five cities in Ireland and 13 cities in Italy, besides the six cities in Greece. The report will be published in full in December 2019. A first edition, covering 22 cities in Bulgaria, Hungary and Romania, was released in 2017. A second edition, covering 25 cities in Croatia, the Czech Republic, Portugal and Slovakia, was released in 2018.
The work on Greece, carried out with the support of the Ministry of Development and Investment (formerly the Ministry of Economy and Development), is based on the same methodology as the global Doing Business report published annually by the World Bank Group.