What Emily Dickinson can teach us
The sun is a laughing, talking, walking miracle today. If it shines, it shines only for me and Lavinia. What perfection, because it shines with an otherworldliness. It is a forceful warrior, (and I've known prayer warriors in our community here in Amherst). The sun is like a woman who is a siren, in the company of other men. The sun is fire, means fire, is powerful, a powerful commodity. It grows during the day, ablaze with heat, eddies of dust rising up from the floors of the homestead as I walk, as I wander from the downstairs to the upstairs.
It is much like me, much like I was in my early twenties, popular and admired at dances. It is a dazzling sun. It dances in shadow. It plays with leaf, another omniscient miracle. Leaf, and leaves, tree, and trees, those most ancient, like the instrument of change, like a symphony orchestra, a violin being plucked at repeatedly with expertise, a composer being, again, plucked from obscurity into fame, and fortune. The wildflowers found in nature, the most natural feeling in the world is to feel as if I am like that wildflower. Built temporarily to sustain the hidden energies of beauty, wonder. Am I wise? But am I wise? Am I courageous whenever I'm articulate? Austin, my brother, does not belong body and soul to me any longer. I can only imagine what his life is like now, shielded from the view of sometimes perplexing me, intense me, playing with ideas, bringing life to words, awakening a truth in them. No man has ever said to me that he loved me. Taken me in his arms, but understand this. I am a token soldier. I can see. I can hear. I have this powerful knowledge within my bones, planted there, and it resonates through the entire marrow of my being, season after season of this terrible war that they call the American Civil War. Men are dying. Boys are dying. Can I trust in the knowledge that I have the personality of a wildflower? I like the expression. I can guess at its hidden meanings. I can trust myself in the daylight.
I don't cower away from the light, from the life, from the wakefulness that it gives me. The sun is divine. On it lives fire. On it burns a volcano. I only want the freedom to be an individual. I dare not call my writing art, for art's sake. My vision is my own, and, yet, it is not my own. It has something to with divinity, those strongholds, those realms, and my own intuition. The process is for me to make as much progress as I can in the afternoon, work in the evenings with the lamp at my side guiding this process, navigating the trajectory of the moonlight. Yes, yes, I am fond of working my nimble fingers to the bone until the early hours of the morning. Until daylight breaks into a kind of passive resistance against the night sky, the unfolding and putting away of the stars under the jurisdiction of God's grace, and His supreme mercy. I need clarity and vision when I write. There's a brightness lit in my brain, every living, breathing cell. I worship every crack in this system, watch every nerve tick like a clock chiming in on every hour into homestead life, into Amherst, and with writing comes despair. There is hardship. I don't want to fool you about my preoccupation. Perhaps one day my childhood home will be a museum that people will all come to explore. They will see my life for what it really is. Loneliness personified. They will say I lived like a recluse. I don't want anything to be published while I am still alive. That is strange. Stranger than fiction. For all poets want is an audience to tell them how wonderful they are. How wonderful it is to be published. I often ask myself, Emily, Miss Dickinson, where does this gift of poetry, of writing about minor flora, the wolf begging, knocking at the backdoor come from. My soul begs my spirit to answer.
I live in a just world. I am robust. I have health on my side. I am neither superstitious or sentimental. Why do you call it both terror, and Master? Deceit, well, it never rises to meet me when I wake n the morning. Yes, I am a difficult person, don't ask me to transform my personality. This is bone season, feast season, meat country, the communing of the brethren meeting on every Sunday morning without fail. I have to wear a hat, that's how hot it is now outdoors. I want to say remember me, or, do my words, does my poetry frighten you. Give you cause to think that because of my output of sometimes three poems a day, that perhaps I am touched with madness, or playing with madness. Making it ally, instead of foe. Oh look, how crestfallen the tomato plants look in their green finery. As if they are all dressed up with nowhere to go. As if they are living in a dream. I keep waiting to hear the words said, told to me in secret, or, conspiratorial whisper, or, confidence that I am special, (yes, that I Emily Dickinson is special, is beloved, is a saint after the outcomes, and aftermath of this mad war, young men dying like flies, maggots in their wounds, ) nobody has ever said that to me, or, that I'm shy, miserable at holding a conversation when meeting a stranger for the first time. The work, the passion that I have for it, I fall under its spell. Never to forget, always to be quick to forgive, to be cunning, and witty in my letters to male friends, male counterparts. I share my life's work with my sister-in-law. Love. What is love anyway? It can strike you infirm. Its possibilities are endless. The limits of the work are totally up to you to a point as poet. It is exhausting. The hours that keep. I see no one now. Nobody comes to the house. Nobody visits. My close friends are my family members. It sometimes feels as if I have a dune to climb. It is giant. The sand is so hot I have to wear my walking shoes in this pretend reality. Everything I do, which concerns the family, I do out of love. It is a spectacular giving, and forgiving love. I study it from afar first. The first line of the verse and so on, and so forth. I am small in stature, but my words make up for that fact. I take it by the hand, kiss it ever so delightfully, remembering the church doctrine, the minister, the sermons delivered as lectures to the congregation that I adhered to as child. Summarily, I would adjust my behaviour accordingly. And sometimes at the end of the day I feel tired-happy, or, mentally exhausted, physically drained, and please, please don't tell me that they are only words, for they are my life, they are my very breath, every inhale, every exhale. The words are lovely. They are truly perfection. Meanwhile it is I who is imperfect. It is I who is the sea, and the words are like a mountain stream in the dead of the wild.
You're something else, you're the love of my life, I say to my children, the poems because they are. I birthed them, gave life to the words, before abandoning them in a bureau drawer. I become someone else when I write. It's completely absurd to me to even to be thinking of another life. I cannot say I have been persecuted. By whom? Nobody in my family has ill-treated me badly in any way, shape, or, form. And then I think of how courteous and professional spring is, the wildflowers, the lavender, everything in the natural. Am I behaving these days? Sometimes I have my bad moments, but my family is good when it comes to forgiving me, forgiving the words spoken in the heat of the moment in a fit of anger. I am a flame. I am a flame. The snow will fall and I will still freeze out the winter, the layers of soppy time, and I, the poetess of Amherst will still be a flame. Star bright in the paradise of the homestead. I sometimes will look at what I have written, weep a little, be overcome with emotion, or stare in awe at this feverish creation on paper that will stay alive forever in my heart, and nature, and life. I think of the rain sometimes (when witnessing a downpour that seems to eclipse everything in my brain, like for instance the language of blood, the comfort of strangers).
How wise, and thoughtful, and knowledgeable blood is. I think of this spitting rain in a half-condescending way, in an itinerant fashion, in the manner of a non-believer, because I cannot work for the very life of me outside, or go exploring Amherst with my sister, Lavinia, or work in the garden, toil the land, survey the landscape that was built by my grandfather. I do not often think about my lucky circumstances, and I try not to think, but it does come to my mind from time to time, I do think often that I am wealthy, or rather the word that I'm looking for is, 'prosperous', because of my family name. It is the work, the love of my life, the master of my life that yields those results. The reward at the end of the day is my angelic tongue, which is connected to my brain, which is connected to my thought patterns, and every living soul in my world. Even the wildflowers that Lavinia and I pick have souls. She declared this to me one day in passing, and I thought what intelligence you have for someone so young. I can't imagine a day without the sun. And after I have put in a day's work, I think to myself that this has been a remarkable progress, an enchanting journey from beginning to end. I think to myself, what direction will tomorrow bring. For if I had a compass, which direction would it face, to the west, or, the east yonder, and how to navigate the unknown without a foe in the world. When I write, it seems my mind is as ancient, as darling, as fetching, as beguiling, as fertile as Eden. It is evergreen there, and for the rest of the day I am not stuck in a rut, I am inside a valley. Just adding life to the joyful activity of writing, scratching out that which does not please me. On the inhale the sun hits my desk. The heat of the day seems to warm everything up. Joyfully, I start a new page, give my all, give my everything. I am a woman on a mission. There's a peace of mind that comes over me, and everything about life that has somehow altered me for the good, all of my sheltered intentions, and protected me humbles me, stares me in the face, hunting me down. Where am I to go? I only have this desk. I only have my older brother. I have Lavinia. The page, the page. I see the dune again. It splits my brain into intelligence and stupor. I freeze suddenly, helpless, I feel I am not alone in the room. I turn around but no one is there. I am alone, sitting at my small desk, polishing what I did the day before, or settling own to work on the latest poem. I think of botany and nature, geography, time, and place, fire spilling over from a volcano, geology, the face of a rock, and the mountains of my imagination are breath-taking. Nothing can break that spell, transform my mood when I am working, when I am writing. The world is a beautiful, sensuous-filled place. But I am alone. I am quite alone. I am in my palace, sitting on my throne, king and queen, and my words are my loyal subjects. The terror of before passes, creativity comes upon me once again. I begin. Begin to write until I am sated. Until I am quite thrilled, quite elated with what I have in front of me, what I own. I am both (speaking here of my mood) is high and low, mad and sane, ruthless and determined in the composed hush of the silence in my bedroom. The air smelling like damp and rust, the heat of the day and citrus, a forest deep-deep in the Amazon. I am in a rainforest.
Then I am in a jungle. Then I am standing next to a volcano breathing fire. Then I am in nature, the place where I most want to be. Then I am in a small room in Amherst, that is all mine. Then I am explorer.
Then I am scholar deep in the frame of my textbooks. I am Keats studying medicine. Then I am Keats the poet. Of course, I relish all of this. This world has nurtured me since birth. Father and I, we have our discussions about church and the larger than life Christ-figure.
There are times when I myself don't understand why I don't go to church anymore. Father doesn't understand me, I don't understand him.
He is a law-man involved in politics, carrying on his father's legacy, in the same way my brother will one day in the not too distant future.
I want to be great friends with his wife. I now we will be. Already she has expressed an interest in the poems, but she doesn't understand why I don't publish them. The sun is romantic to me. I want every bite of it. Look, it is a new day that has come upon all of us. I can feel it. I can feel it. The sun, as it plays upon my hair, every silken thread of it. I think of the nocturnal. I think of all the sights in the moonlight that is so charismatic. I think to myself what would feel like to be an owl, or a bird. What would it feel like to flit like a bat, to stare death (open and wise and vulnerable) in the face, celebrate the verbosity of life, to acknowledge that women have it differently in the world than men do when they write? I am life. I am life. There are no other words to describe this beginning, or this end. In another place, perhaps not this lifetime, but the next one, I will find love, and truly captivate a man. A man, a love, a master even greater than the poetry itself, than that heavy burden of suffering, and all the sorrows that I feel I must accept if I am to pursue this course of life. The writing life. I must always take this swift action when it comes to the demanding work of the writing of the poetry, and not the other. The writing of the poetry is my shield, and master now. The sun, this bewildering sun. The strange thing is, is how it makes me feel inside of myself. That today of all days it gives me such satisfaction, such closure, and even such mirth in the face of the loneliness I must tolerate, and understand, and live with on a daily basis. Don't think that I'm tragic for one minute. Don't, please, make a fuss over the writing of the poetry. It is mine. It is all mine. It is my gift to either want to share it with the world if I want too, or to not share with the world. The sun, this bewitching sun in my room that hovers, that hovers over there nearby my desk. Look at me. Look at this feast of the day in front of me. In this place in time, there is wonderment, childlike wonderment at the world around me, at the worlds and realms and empires found in Amherst, the worlds of the homestead. In my writing, the world opens itself up to me, offers itself to me on a silver platter. I make myself open to it. I must. For there is simply no other way to get the work of the day done, the chores, the kitchen, reading the newspaper to Lavinia, going out on the town. I remember in my twenties how I was a socialite. When I am writing it feels as if wave, after wave is breaking inside of me.
Vibration after vibration. The sun is a miracle. I am ethereal. I am emotional. I am sensitive. Does, can the world understand that, can, does the world see me as special, as a wonder. Some days I am high on life. Other days I am as low as the branch that can bough down to major earth meeting minor sky. Distance meeting the remote. Sky meeting brides. Earth meeting grooms. Sky meeting the wolves of the earth. Amherst is my country. Perhaps, perhaps one day the world will be my country. Perhaps, perhaps one day I will be loved by that world, that country. It feels as if I am pulsating with a kind of natural rhythm. As if I am almost being pulled and pushed in all directions.
In life, I must go several ways. In the writing-life, the world of my poetry, that pulls me down another rabbit-hole (a kind of black hole) trajectory. My course is set. My voice is stone. My voice belongs to the wilderness, overshadowed by absolutely nothing that I can possibly think of. My voice is like the wind. My voice will one day reign supreme, but all of these are just thoughts processing themselves repeatedly. I think of seduction too. How words can evolve. How words can seduce vision into art. They are beautiful, aren't they? They are magnificent, remarkable even. For sometimes it feels as if I am standing too close to the edge. That this precipice, or whatever it is will mark me for life. Oh, how I want to glorify the page. Perfect it.
How I want to be cleansed of that vision of what comes after winter.
Master, master, the writing of the poetry, my correspondence too, are the greatest loves of my life. My eternity come close, come even closer to me. Let me kiss thy cheek, and do thy will. Amherst, you are muse. I am a visionary in your hands.
Why I write: The autobiography of a poet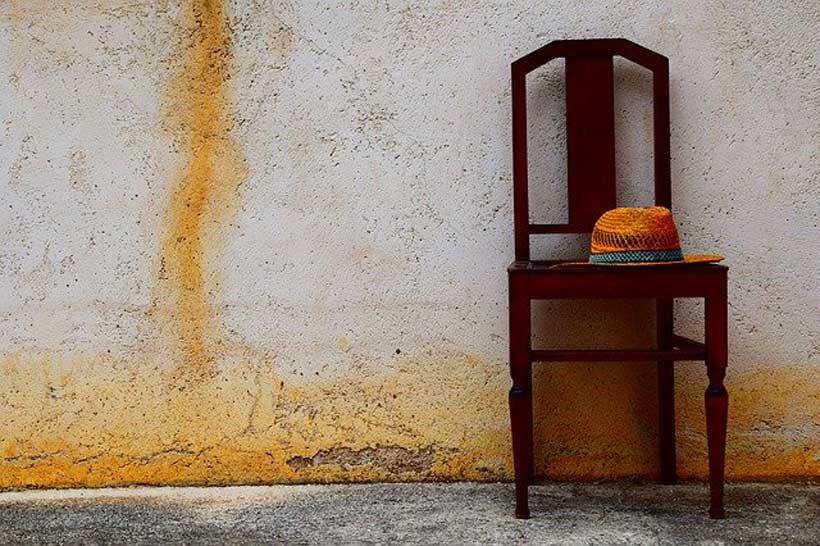 Why didn't you love me mum like Paris, across the valley's face, the blood-instinct of the poet's existence, about diaries and the man who can't be moved. Your skin was a working class experiment. This resurrection life is now in me. As you say. As you say. Impossible for the grave and lithium to keep me down. You never told me that you were ever, ever proud of me, of all of my academic qualifications, the fact that I turned out to be a poet, that I have written 10 books. You are the paper tiger empress. Worthy of that title, mother. I map out my life. The bite of Port Elizabeth, the human zoo of Mossel Bay, the volcano of Cape Town, the greeness of Swaziland, my slave ancestry of Humansdorp, winter in Johannesburg, the Northern Areas where I have lived my entire life as Bay poet. I think of all the areas of my life that have played major thematic roles in my writing life. I think of this goalless unplanned day. You have successfully breezed through life. I have not. I am middle-aged and I am still struggling with this. The lack of mother love, tenderness that can only come from a kind of custard apple nourishing home-cooking.
Tiredness and ill health, exhaustion and fatigue have ruled my life. You were the exact opposite, mother. You were tennis legs, conjured up prime rib amongst the men in this meat town. I was the consummate actress fading into the background. Fading from view. Every detail of my life, the noise, the distractions, the indifference to relationships, mental and physical health, compared to your enigmatic one. I was the prizewinning intellectual of the family. I lived my childhood and adolescence in an ice house. You were the florist, arranging flowers, my life for yours, and so, we lived vicariously through each other. I lived your dreams. You lived mine. I say the wrong things. You are right. Always right. I expect too much of people. It is only because of the high expectations you had for me mum. You were hypersexual, hypocritical, malicious, vindictive to me your flesh and blood daughter.
We share a gene pool. We share a bloodline. I have led a solitary life in your shadow, mum. A non-eventful life. You had two daughters. I would read dad's textbooks on philosophy, theology, religion, art and literature. The way I am going to deal with the past is to pretend that I never existed in it, only received circumstance after circumstance after circumstance. I have been quiet, infinitely reserved, morose, in a predictable fashion. I tell myself this. I am happy being alone. I am done with your mental cruelty. I am done with dealing with issues of trauma, and not healing. Not receiving any kind of reward for it. I was only happy when I was the birthday girl, or the arrogant ballerina, seduced by my father's inner sanctum.
Whenever he was writing up his research for his thesis, watching television without a beer, or, nursing a whisky tumbler in his hand, or in his study working at his desk, that was pretty much his inner sanctum. I adored him for that. For the perfect childhood he gave me. Mum did not choose me. Even as a child I watched myself carefully in her presence. Dad took me to church. Church gave me grace. Expounded the virtues, the nature of man, and the life of Christianity. Media and film school taught me about the panache of Spike Lee and addiction, and the Brahma Kumaris taught me about karma, the powers of positive thinking, and meditation. Whenever I worked at something I made progress with it. My writing is very much the private me. I am perpetually exhausted with the idea of being the poet of moving people who do not want to be moved by my growing bouts of ill health, loving people with exquisite vigour who refuse, refuse to love me unconditionally. Cousins, aunts, uncles, siblings, maternal, estranged, immediate and paternal family.
They are daft organisms crawling on the churning belly of the whale of this life that I have absolutely nothing in common with. Other families belong to nuclear families. I never did. I am trying to grasp the ceaseless evolution of this life, this poetic life, the writing life, the dark edge of my own life in void and in flux, the black holes and starry wonb of vivid and brilliant introspection, the clandestine assignment of my physical and mental reflection projecting and illuminating itself in what I create, or, respond to, reject, or, observe. And the argument always is, has been, why does everything in my life fill me to the armegeddon-brink of emptiness. Then I think of summer this year. I think of my sister visiting friends in Berlin over Christmas. Hot winds in faint light in Hemingway's Africa. Discovering Alice James' lesbianism at the end of her life while she lay dying of breast cancer. Salinger during the war meeting Hemingway. I think to myself who will take my mother's place one day. Who will become the next father substitute in my life. The pouring rain is like champagne. Images of people soaking up the sun in the clouds. In the verses, there is more than just an accumulation of a lifetime gathering there. I think of Ezra Pound's Alba, and his 'petals on a wet-black bough'. The love of TSE's life.
How I am the bride of nature through the shutters, how it is the supernatural that washes away my sins, I am the caretaker of conscious-reconciliation, the chief of negotiation, and chilled to the bone as the rain begins to spit down. Nervous energy like a slow war in the air as I finish deciphering with primal instinct, this, my second novel. The Island of Petya Dubarova. I think to myself that she will undoubtedly have her fame, her glory; her breakthrough.
I am a two-armed woman trying to find a field where I can grow like faith, like potatoes, like a spreading leaf falling into a natural descent, and following the routes marked by paper ships. I am done with this village. The manuscript is done. The end came suddenly. Marked as always by fear, and anxiety.
All I seem to feel is claustrophobic. So, now I am poet and novelist. Cobra King.
Yesterday Once More: Me, Anorexia Nervosa and Karen Carpenter
There is no light at the end of the world only solemn-wounds and trees that haunt in the heavenly country where I live. Everyone suffers at some point in their lives. Reindeer of hurt planted on their tongue.
Soak this in sea or plateau. Landscape or context. Coming to poetry in the beginning was difficult for me. Words were like jam and had their own alter-ego. And then poetry loosened its soul against my own and went all-historic on me. It was poetry that took me to the sea. It was poetry that took me to the mountain. Covered me in shroud, veil, and ornamental tapestry. And sometimes in the evenings I watch the birds come home until the light of day becomes ecclesiastical.
Open the door and you will find a kingdom there. There are things that you need to know about me. I have a conversation inside my head about how some people should not be parents but they are. But they are. They fight in front of their children. They watch the news or inappropriate films. I look at my mother's bent head over her work. I am doing this for her but she does not notice. Does not say anything. I look at her bird nose and her beak mouth and I have this urge to connect with her but she does not want to connect with me. I feel tribal towards her.
She's an orphan in the world now. I dreamt about my grandfather last night or was it last week.
I think of the pale fire of the sea that resonates within me like thunder. Of course, I have always wanted music in my life. People are writing about modern loss now. Living in loops. I look at my mother's bare neck. Her shoulder blades, and I think to myself that I came from that. I came from her intense psychologies. There's the upward push of her fingers as she works. I would have put music on or the radio but she said that she works better in silence. She works barefoot like a girl, and I think of her pressing into my father's back at night when they sleep together in the same bed, and I think of how some people should never have been parents and then.
Then I think of mine. I think of the silence in their bedroom and the last things they say to each other before putting out the light and putting their heads on the pillow. I wonder did my father always make my mother feel safe. I don't know what that's like. Believing in a man. Believing that he can give you the world. I think of the truth about loneliness. About how it's all stardust, moonlight and roses. I think of the men who have been kind to my mother in her life because she was a beautiful woman and didn't have to work hard for attention from kind or unkind men. The way that I have had to work hard for it my entire life, and I wonder if my mother has ever kissed my father's neck like I kissed the last man that I was ever in love with.
Diary of a filmmaker, the fox and the curtain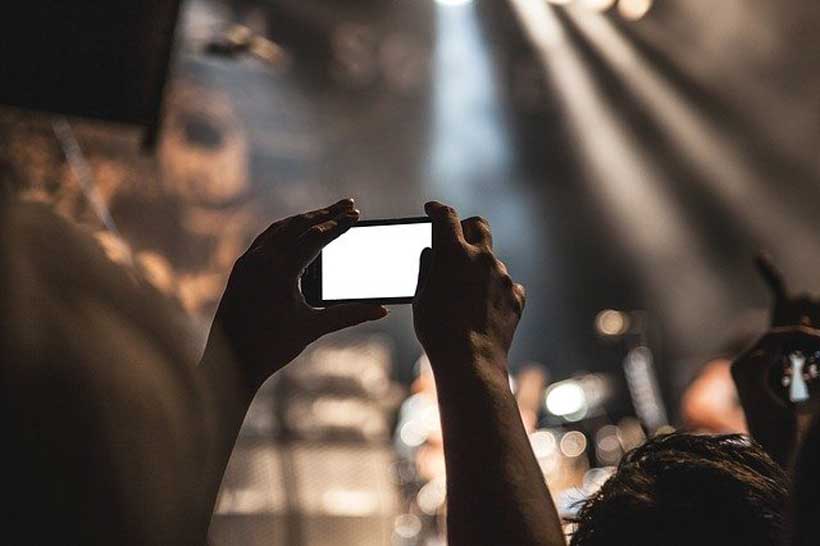 I woke up with my hands full of leaves. Marakana and Lonmin are all over the news. My brother the wolf guy, the lone wolf, Wolf didn't know how to sing and how to hold down a melody between his ears. But he did like music.
Every kind and when he laughed, he howled. I could hear his laughter as if the veil was lifting from his belly. He was the first person who ever taught me about issues of trust and loyalty, vulnerability and morality and giving up the ghosts. The boy in him was the purest part of my memory of him. The geometry of loneliness was built into him long before I ever reached any kind of love story, any kind of instruction on that world that dominates. Between my parents there was denial, shame, truth, separation between both of their depressions. My father's mood was manic and my mother mood was pensive. So, they would alternate. So, we all lived with broody illness. She would be sulky, moody, shout and disagreeable and mostly ignore us and forget that we have to eat hearty meals of meat and potatoes rich and thick with gravy, that the meat would have to be taken out of the freezer to defrost. She would shout at my father. How he could do nothing right. Was he having an affair? Why wasn't he a family man? Paying more attention (to her). So, we lived like this, the three of us, my brother, my sister and myself for all of our young lives never daring to question it, thinking that this was the way everybody lived. Sometimes they would go out.
They would behave like a couple. They would go to the movies and be like girlfriend and boyfriend. I would wonder if they would share their popcorn and hold hands. My father would write at night working on his thesis. My mother would watch television. They would be in separate rooms but you could still cut the tension in the house with a knife. My sister and I would do what my mother did throughout her life. Watch love stories and read them. We had a library. Access to books in a way other children did not have. The paperbacks my father bought in London. The romance novels mummy read. In all of this happy-mess my brother came into the world, into the exciting times of two people who had decided that because they loved each other they would get married and start a family just because they could. The lives of four people, individuals who learned the controversial mechanism of not giving in to the unstable because it would mean you were weak and vulnerable. Fathers are supposed to be charming. Mothers are supposed to be poised. Houses are supposed to be filled with joy every day of the year not just Easter, Christmas or birthdays. Mummy was stylish even when she was wearing her glasses.
Even when she crashed and burned on the sofa chair while my sister and I played on the floor with our dolls, re-enacting the same territory, the same drama our parents had come from. Drama filled with a man having enough rope to hang himself, war stories, and a father who had another family. Children who did not have his surname though. Then there was the drama of alcoholism, clinics for stress, burnout and depression in faraway cities and a clinic and a notorious hospital that was close by. Just a twenty-minute ride away to visit over the years, the childhood years, and the years that counted the most. People stopped coming to visit and I stopped having friends come over because mummy needed to rest. At least that was what I told myself. One day she yelled and screamed, cursed, pulled the sheets off the bed as if she was a mad woman. And then I began to look for her in the books I read. I called her Mrs. Rochester when I read Jane Eyre. I watched, observed and learned. Her imprint marked me like my father's old books and divided us forever. Sadness seeped into my home, my bones, the stars and fat moon, everything, everything. The sun burned and left a scar on my forehead.
I couldn't see it when I looked in the mirror but when I put my palm against my head, I could feel it. Anger, now that was something else. It was a sharp and bright force. It came with the momentum that any negative energy came from. Hot and cold, Iceland and Hawaii and it hit me literally between the eyes. It was potent, made itself seem significant and important, as if it had any kind of real substance and staying power. But it would also vanish just as soon as it had appeared. So, I am not afraid of Virginia Woolf and of speaking of the data of her sorrow, her memory, behind the scenes of the wasteland of her childhood. Sometimes things go wrong but not today. Sometimes holding onto the videotape, that stream of consciousness thinking of the position of a dream of a man turning into dust is enough. This is my diary. A diary caught on videotape, life through a lens as I see it. I think that is when and how and why I decided to go to film school. I had all these images that I had collected over the years and stored up in reserves in my heart. Finally, I decided one day that writing about them was not enough. I needed more time to compulsively declare them to the world to be the truth about what happened to all three of us.
It had become an obsession. These thoughts, my goals, all the psychological heresy and games that is in my mind's eye held down in text while serotonin and dopamine is whizzing around in my head (that I furiously wanted to fix, hold down, stick to). There is nothing neurological about preeminent death. It will come whether we want it, and will it to or not. The bluish sky was filled once upon a time with laughter, with your laughter. Your glee had never been so magnificent. All we wanted to do was live. In childhood we were tigers, mannequins, clowns, climbing trees like monkeys, aping them before an organic depression cloaked us, dealt us stealthily with blows, neglect. I abandoned you, Wolf. I know that now. We were perfect once and loveable, adorable, wacky before we put up barriers to our inner vision and dreams. Projects to build empires reside in us still. And then the darkness came, that monster, those monsters of shame and prejudice. No friend of yours or mine but it was activated all the same. In parking lots in Johannesburg, I dreamt of change and freedom and love as I felt hands reaching out towards my thundering heart. I never felt the electricity of passion passing through me like a beam of lightning.
I never saw trees in Johannesburg. All I saw was a city and smoke. And men and I saw them everywhere I went. I saw them sitting in cars, in peak traffic, smoking, in restaurants, with wives and children pulling on them, reading newspapers, in a glorious office space and most of all I saw them walking past me, leaving me behind. All these strangers inspiring me towards greatness like you have done for most of your life. I have to make everything up to you. It came from your childhood. Life is an event that we are always waiting for.