US-North Korea Crisis Decision- Making: Growing Risks Of Inadvertent Or Unintended Nuclear War In Asia
"We fell in love!"-US President Donald Trump, referring to North Korean dictator Kim Jung Un after Singapore Summit (June 2018)
Credo quia absurdum, warned the ancient philosophers. "I believe because it is absurd." While US President Donald Trump continues to express inexplicable confidence in his North Korean counterpart (and a simultaneous lack of faith in his own intelligence community), he also fails to understand something rudimentary: The stability of any upcoming crisis decision-making process between Washington and Pyongyang will have less to do with "loving" leader relations than with Kim Jung Un's unmistakably core commitment to personal military power.
In this increasingly worrisome conflict "dyad," one of the most understated and under-referenced risks to the United States concerns inadvertent or unintended nuclear war.
On such urgent risks, words matter. Initially, in seeking to fashion a coherent security policy, President Trump and his strategic advisors should approach all pertinent issues at the primary or conceptual level. Inter alia, it will soon become necessary for Mr. Trump to understand that the various nuclear war risks[1] posed by inadvertence must be differentiated from the expected hazards of a deliberate nuclear war. These latter perils could stem only from those Washington-Pyongyang hostilities that had been (1) intentionally initiated with nuclear weapons; and/or (2) intentionally responded to by express retaliation with nuclear weapons.
This is the case whether such unprecedented military actions were undertaken to achieve strategic surprise,[2] or instead as the result (expected or unexpected) of enemy irrationality.[3]
Prima facie, these are distinctly many-sided and "dense" calculations. In any deliberate nuclear war scenario, and before any presidential ordering of an American preemption,[4] the designated North Korean leadership would first need to appear(a) nuclear-capable and (b) irrational. Without this second expectation, any US preemption against an already-nuclear adversary would be irrational on its face[5]. Washington, therefore, must continuously monitor not only tangible North Korean nuclear assets and capabilities, but also the substantially less tangible mental health characteristics of Kim Jong Un.
Although some might mock this second intelligence imperative as unnecessary or "clinically impossible," it remains conceivable that the dictator in Pyongyang could at some point pretend irrationality.
The decipherable differences here would not be narrowly academic or entirely linguistic.
Factually, moreover, it is Kim Jong Un's counterpart in the White House (and not Kim himself) who has publicly mused about the potential rationality of pretended irrationality, and who takes oddly conspicuous comfort from his assessment that the two presidents "fell in love" back in Singapore.
This is not the sort of "romance" upon which to build a core US national security policy.
There is more. When the US president and his national security advisors consider the co-existing and fearful prospects of an inadvertent nuclear war with North Korea, their principal focus should remain oriented toward more institutional directions – that is, to the expected stability and reliability of Pyongyang's command, control and intelligence procedures. Should it then be determined that these "C3I" processes display unacceptably high risks of mechanical/electrical/computer failure; indecipherable pre-delegations of nuclear launch authority; and/or unpredictable/unreliable launch-on-warning procedures (sometimes also called "launch-on-confirmed-attack"), a still-rational American president could feel the more compelling need to consider a plausibly appropriate preemption option.[6]
Another complex factor in any such prospective decision-making process would be (a) the apparent advent of hypersonic weapons in North Korean arsenals; and (b) the extent to which this emergence were paralleled in American arsenals and/or strategic calculations.
At this already advanced stage in North Korean nuclear military progress, the probable costs to the United States and certain of its allies accruing from a defensive first-strike would be more-or-less overwhelming and thus potentially "unacceptable." This foreseeable understanding seems to have escaped Trump, who first stated publicly at the end of May 2019 that North Korean tests of short-range missiles "do not worry" him. This blithe and manifestly ill-conceived observation suggests that the American president (c) is erroneously focused only on direct (long-range) missile threats to the United States, and (d) is unmindful of conspicuously challenging escalatory possibilities, especially the immediate importance of shorter-range missile threats.
Why so urgently important?
In the first place, North Korea's short-range missiles could target US allies South Korea and Japan; also, US military forces in the region. While an attack on these forces would carry a near-automatic assurance of a more or less measured American retaliation, aggression against regional US allies would almost certainly call for such a reprisal. In essence, therefore, Kim Jung Un's short-range missiles could sometime bring the United States into a full-blown war, even though these missiles would never have been launched against the American homeland.
In the second place, it is improbable but not inconceivable that South Korea could wittingly or unwittingly initiate a conventional conflict with North Korea, thereby realistically mandating a US military involvement in the conflict. Were this to happen, Seoul would have effectively "catalyzed" a North-Korea-US war. In any such many-sided belligerency, even nuclear weapons could be fired. Also worth studying in the unprecedented realm of catalytic nuclear war would be a narrative wherein an altogether different state or sub-state could arrange an anonymous first-strike against South Korea, Japan and/or regional US forces.
What about a US preemption? In principle, at least, certain calculable preemption options could not be dismissed out of hand in any balance-of-power world system.[7] More precisely, any residual American resort to "anticipatory self-defense"[8] could be nuclear or non-nuclear and could be indicated without any express regard for Kim Jung Un's presumed rationality. Still, the well-reasoned cost-effectiveness of any US preemption would almost certainly be enlarged by including such carefully calculated presumptions.
What would be the most plausible reactions concerning a Trump-ordered preemption against North Korea? When all significant factors are taken into account, Pyongyang, likely having no meaningful option to launching at least some massive forms of armed response, would intentionally target certain designated American military forces in the region and/or high-value South Korean armaments and personnel. President Trump, still assuming enemy rationality, should then expect that whatever North Korea's precise configuration of selected targets, Kim Jung Un's retaliatory blow would be designed to minimize or avoid any massive (including even nuclear) American counter-retaliations.
There is more. All such high-consequence calculations would involve adversarial policy intersections which could be genuinely "synergistic"[9] and assume perfect rationality on all sides. If, for example, the American president should sometime decide to strike first, the response from Kim Jung Un should then expectedly be proportionate; that is, more-or-less similarly massive. In this particular escalatory "game," the willful introduction of nuclear weapons into any ensuing conflagration might not be dismissed out of hand by either "player."
What then?
Noteworthy, too, at least at that markedly uncertain and unstable point, any such a game-changing introduction would more likely originate from the American side. This sobering inference is based upon the understanding that while North Korea already has some nuclear weapons and missile delivery vehicles, it is also still rational and not yet prepared operationally to seek "escalation dominance" vis-à-vis the United States. For the moment, at least, it would seemingly be irrational for Pyongyang to launch any of its nuclear weapons first.
Sometime, at least in principle, Mr. Trump, extending his usually favored stance of an argumentum ad bacculum (an appeal to force) could opt rationally for a so-called "mad dog" strategy. Here, the American president, following his just-ordered preemption, would deliberately choose a strategy of pretended irrationality.
Any such determined reliance, while intuitively sensible and arguably compelling, could backfire, and thereby open up a slippery path to a now unstoppable escalation. This self-propelling competition in risk-taking could also be triggered by the North Korean president, then pretending to be a "mad dog" himself. Significantly, any feigned irrationality stance by Kim Jong Un might be undertaken exclusively by the North Korean side, or in an entirely unplanned tandem or "synergy" with the United States. In all conceivable variants of crisis bargaining between Washington and Pyongyang, even those without any synergies, the highest-level decision-making processes would be meaningfully interdependent.
This means still greater levels of complexity and still lesser significance assignable to any presumptive "love" relationship between the two presidential adversaries.[10]
Regarding complexity, in absolutely all of these plausible bargaining postures, each side would have to pay reciprocally close attention to the anticipated wishes and intentions of Russia and China. Accordingly, one must now inquire, does President Trump actually believe that China would find it gainful to support him in any still-pending nuclear crisis with North Korea? To answer such a query, it ought to be quite plain that Mr. Trump's ongoing and potentially accelerating trade war with China would be manifestly unhelpful.
Regarding further complexity, what transpires between Washington and Pyongyang in crisis decision-making circumstances could be impacted by certain other ongoing or escalating wars in Asia. In this connection, most portentously relevant would be any substantial escalations of the Kashmir conflict, especially those that might involve an introduction of nuclear weapons. Unquestionably, any correlative crossing of the nuclear threshold in that India-Pakistan conflict dyad would fracture a longstanding taboo in world politics, and presumptively heighten the likelihood of a US-North Korean nuclear exchange.
Notwithstanding President Donald Trump's exaggerated confidence in basing foreign policy decision-making upon extrapolations from commerce, it is all genuinely complex, stunningly complex,[11] even bewilderingly complex. Also reasonable to assume is that in any such many-sided circumstances, the North Korean president would no longer be pretending irrationality. He could, at some point, have become authenticallyirrational. Regardless of difficulty, however, the differences here would be well worth figuring out.
Relevant scenarios must soon be posited and examined dialectically. If President Donald Trump's initial defensive first strike against North Korea were less than massive, a still rational adversary in Pyongyang would likely take steps to ensure that its own preferred reprisal were correspondingly limited. But if Trump's consciously rational and calibrated attack upon North Korea were wittingly or unwittingly launched against an irrational enemy leadership, the response from Pyongyang could then be an all-out retaliation. This unanticipated response, whether non-nuclear or non-nuclear-nuclear "hybrid," would be directed at some as yet indeterminable combination of US and allied targets.
Inevitably, and by any sensible measure, this response could inflict grievous harms.
It is now worth considering that a North Korean missile reprisal against US interests and personnel would not automatically exclude the American homeland. However, should the North Korean president maintain a determinedly rational "ladder" of available options, he would almost certainly resist targeting any vulnerable civilian portions of the United States. Still, should he remain determinably willing to strike targets in South Korea and/or Japan, he would incur very substantial risks of an American nuclear counter-retaliation.
In principle, any such US response would follow directly from this country's assorted treaty-based obligations regarding "collective self-defense."[12]
There is more. Such risks would be much greater if Kim's own aggressions had extended beyond hard military assets, either intentionally or as unwitting "collateral damage" brought to various soft civilian populations and/or infrastructures.
Even if the unimaginably complex game of nuclear brinksmanship in Northeast Asia were being played only by fully rational adversaries, the rapidly accumulating momentum of events between Washington and Pyongyang could still demand that each "contestant" strive relentlessly for escalation dominance. It is in the notably unpracticed dynamics of such an explosive rivalry that the prospect of an "Armageddon" scenario could be actualized. This outcome could be produced in unexpected increments of escalation by either or both of the dominant national players, or instead, by any sudden quantum leap in destructiveness applied by the United States and/or North Korea.[13]
Looking ahead, the only foreseeable element of the "game" that is predictable in such complicated US-North Korean calculations is the contest's inherent and boundless unpredictability. Even under the very best or optimal assumptions of enemy rationality, all relevant decision-makers would have to concern themselves with dense or confused communications, inevitable miscalculations, cascading errors in information, unauthorized uses of strategic weapons, mechanical, electrical or computer malfunctions and certain poorly-recognized applications of cyber-defense and cyber-war.
Technically, one further analytic distinction is needed between inadvertent nuclear war and accidental nuclear war. By definition, an accidental nuclear war would be inadvertent, but reciprocally, an inadvertent nuclear war need not be accidental.[14] False warnings, for example, which could be spawned by mechanical, electrical or computer malfunction (or by hacking)[15] would not signify the origins of an inadvertent nuclear war. Instead, they would fit under clarifying narratives of an accidental nuclear war.
"Everything is very simple in war," says Carl von Clausewitz in On War, "but the simplest thing is still difficult." With this seemingly banal but profound observation, the classical Prussian strategist makes plain that serious military planning is always problematic. Largely, this is because of what he famously called "friction." In essence, friction describes "the difference between war as it actually is, and war on paper."
Unless President Trump is able to understand this core concept and prepare to manage unpredictable risks of an unintentional war with North Korea, any future "love letters" from Kim Jung Un would be beside the point. While the specific risks of a deliberate or intentional nuclear conflict between the United States and North Korea should remain front and center in Washington, these risks ought never be assessed apart from these closely associated hazards of crisis decision-making. All of these risks could be overlapping, mutually reinforcing or even synergistic, daunting circumstances in which the plausible "whole" of their effect would be tangibly greater than the simple sum of their constituent "parts."
There is one last matter to be clarified. This has to do with the nature of "superpower" relations within the underlying balance of power structure of world politics.[16] Whatever the differences in preferred nomenclature, it is apparent that we are now entering (wittingly or unwittingly) an era of "Cold War II."[17] Depending upon the dominant configurations of this new Cold War, US-North Korea nuclear decision-making will be more-or-less destabilizing. It follows, for President Donald Trump and the United States, that Washington-Pyongyang nuclear bargaining must takes its dominant cues from two different though intersecting directions.
In the end, a great deal will depend upon the American side's willingness to base relevant policies upon intellectual or analytic foundations.
In the end, such willingness will trump any alleged benefits of having fallen "in love."

---
[1] Whatever these particular risks, they could be intersecting, "force multiplying" or even "synergistic." Where an authentic synergy were involved, the "whole" of any attack outcome could then be greater than the tangible sum of its component "parts."
[2] In his seminal writings, strategic theorist Herman Kahn introduced a further distinction between a surprise attack that is more-or-less unexpected, and one that arrives "out of the blue." The former, he counseled, "…is likely to take place during a period of tension that is not so intense that the offender is fully prepared for nuclear war…." A total surprise attack, however, would be one without any immediately recognizable tension or signal. This particular subset of the surprise attack scenario would be very difficult to operationalize for national policy benefit. See: Herman Kahn, Thinking About the Unthinkable in the 1980s (Simon & Schuster, 1984).
[3] Recalling the 20th-century German philosopher, Karl Jaspers: "The rational is not thinkable without its other, the non-rational, and it never appears in reality without it." This insight can be found in Jaspers' "Historical Reflections" on Kierkegaard and Nietzsche.
[4] Worth noting here too is that any such ordering of a preemptive attack by an American president would be exceedingly problematic under US law (especially under pertinent US Constitutional constraints). There are, therefore, critical jurisprudential as well as strategic implications involved.
[5] Nonetheless, the American president could conceivably still benefit from a preemption against an already nuclear North Korea if refraining from striking first would allow North Korea to implement certain additional protective measures. Designed to guard against preemption, these measures could involve the attachment of "hair trigger" launch mechanisms to nuclear weapon systems and/or the adoption of "launch on warning" policies, possibly coupled with identifiable pre-delegations of launch authority. This means, increasingly, that the US could be incrementally endangered by steps taken by Pyongyang to prevent a preemption. Optimally, this country would do everything possible to prevent such steps, especially because of the expanded risks of accidental or unauthorized attacks against its own or allied armaments and populations. But if such steps were to become a fait accompli, Washington might still calculate correctly that a preemptive strike would be both legal and cost-effective. This is because the expected enemy retaliation, however damaging, could still appear more tolerable than the expected consequences of enemy first-strikes – strikes likely occasioned by the failure of "anti-preemption" protocols.
[6] From the standpoint of international law, it is necessary to distinguish preemptive attacks from "preventive ones." Preemption is a military strategy of striking first in the expectation that the only foreseeable alternative is to be struck first oneself. A preemptive attack is launched by a state that believes enemy forces are about to attack. A preventive attack, however, is launched not out of any genuine concern about "imminent" hostilities, but rather for fear of a longer-term deterioration in a pertinent military balance. In a preemptive attack, the length of time by which the enemy's action is anticipated is presumptively very short; in a preventive strike, the anticipated interval is considerably longer. A related problem here for the United States is not only the practical difficulty of accurately determining imminence, but also that delaying a defensive strike until appropriately ascertained imminence can be acknowledged could prove "fatal" or existential.
[7] The core concept of a balance of power – an idea of which the nuclear-age balance of terror is a particular variant – has never been more than a facile metaphor. Significantly, it has never had anything to do with creating or ascertaining "equilibrium." Moreover, as such balance is always a matter of individual and subjective perceptions, adversary states can never be sufficiently confident that pertinent strategic circumstances are actually "balanced" in their favor. In consequence, inter alia, each side to any conflict must "normally" fear that it will be left behind; accordingly, the perpetual search for balance generally produces ever-wider patterns of national insecurity and global disequilibrium.
[8] This term is drawn from customary international law, an authoritative source of world legal norms identified at Art. 38 of the UN's Statute of the International Court of Justice. Already, international law, an integral part of the legal system of all states in world politics, assumes a general obligation to supply benefits to one another, and to avoid war at all costs. This core assumption of jurisprudential solidarity is known formally as a "peremptory" or jus cogens expectation, that is, one that is not even subject to question. It can be found in Justinian, Corpus Juris Civilis, Hugo Grotius, The Law of War and Peace (1625) and Emmerich de Vattel, The Law of Nations or Principles of Natural Law (1758).
[9] In any synergistic intersection – whether in chemistry, medicine or war – the "whole" of any result would exceed the simple sum of its policy-determining "parts."
[10] Pertinent synergies could clarify or elucidate the world political system's current state of disorder (a view that would reflect what the physicists prefer to call "entropic" conditions), and could themselves be dependent upon each national decision-maker's own subjective metaphysics of time. For an early article by this author dealing with interesting linkages between such a subjective metaphysics and national decision-making (linkages that could shed additional light on growing risks of a US-North Korea nuclear war), see: Louis René Beres, "Time, Consciousness and Decision-Making in Theories of International Relations," The Journal of Value Inquiry, Vol. VIII, No.3., Fall 1974, pp. 175-186.
[11] Reciprocally, of course, the White House has been seeking to persuade Americans and others by way of very deliberate simplifications. See, on the plausible consequences of any such deceptive measures, Ludwig Wittgenstein's pertinent observation in On Certainty: "Remember that one is sometimes convinced of the correctness of a view by its simplicity or symmetry…."
[12] For the differences between "collective self defense" and "collective security," see this writer's early book: Louis René Beres, The Management of World Power: A Theoretical Analysis (University of Denver Monograph Series in World Affairs)( (1973).
[13] This brings to mind the philosophical query by Irish playwright Samuel Beckett in Endgame: "What is the good of passing from one untenable position to another, of seeking justification always on the same plane?"
[14] Reminds Herman Kahn in his On Escalation (1965): "All accidental wars are inadvertent and unintended, but not vice-versa."
[15] This prospect now includes the plausible advent of so-called "cyber- mercenaries."
[16] For a related conceptual argument by this author concerning Israel's security in the Middle East, see: Louis René Beres: https://besacenter.org/mideast-security-and-policy-studies/israeli-nuclear-deterrence/
[17] In essence, postulating the emergence of "Cold War II" means expecting the world system to become once again bipolar. For early writings, by this author, on the global security implications of such an expanding bipolarity, see: Louis René Beres, "Bipolarity, Multipolarity, and the Reliability of Alliance Commitments," Western Political Quarterly, Vol. 25, No.4., December 1972, pp. 702-710; Louis René Beres, "Bipolarity, Multipolarity, and the Tragedy of the Commons," Western Political Quarterly, Vol. 26, No.4., December 1973, pp, 649-658; and Louis René Beres, "Guerillas, Terrorists, and Polarity: New Structural Models of World Politics," Western Political Quarterly, Vol. 27, No.4., December 1974, pp. 624-636.
Wendy Sherman's China visit takes a terrible for the US turn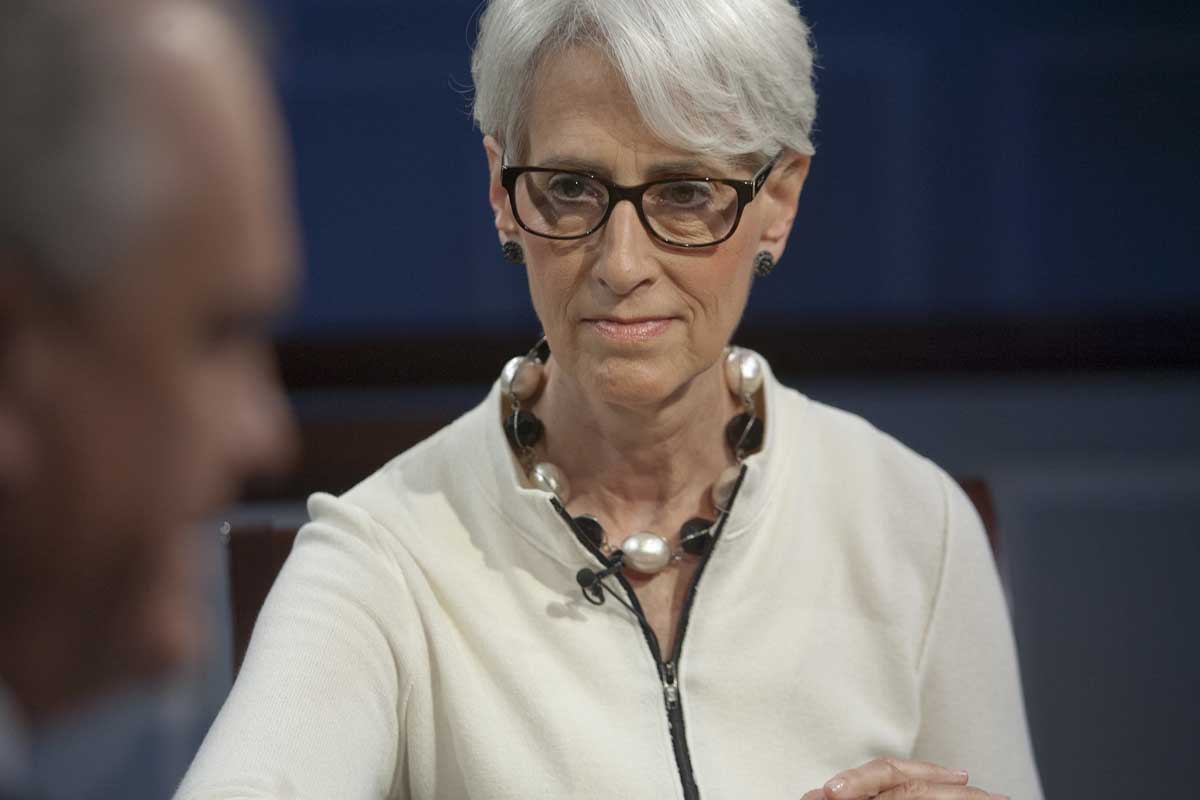 US Deputy Secretary of State, Wendy Sherman, had high hopes for the meeting in China. At first, the Chinese side did not agree to hold the meeting at all. The reaction had obvious reasons: Antony Blinken's fiasco in Alaska left the Chinese disrespected and visibly irritated. This is not why they travelled all the way.
So then the State Department had the idea of sending Wendy Sherman instead. The US government actually needs China more than China needs the US. Sherman was in China to actually prepare the ground for Biden and a meeting between the two presidents, expecting a red carpet roll for Biden as if it's still the 2000s — the time when it didn't matter how the US behaved. Things did not go as expected.
Instead of red carpet talk, Sherman heard Dua Lipa's "I got new rules".
That's right — the Chinese side outlined three bottom lines warning the US to respect its system, development and sovereignty and territorial integrity. In other words, China wants to be left alone.
The bottom lines were not phrased as red lines. This was not a military conflict warning. This was China's message that if any future dialogue was to take place, China needs to be left alone. China accused the US of creating an "imaginary enemy". I have written about it before — the US is looking for a new Cold War but it doesn't know how to start and the problem is that the other side actually holds all the cards.
That's why the US relies on good old militarism with an expansion into the Indo-Pacific, while aligning everyone against China but expecting the red carpet and wanting all else in the financial and economic domains to stay the same. The problem is that the US can no longer sell this because there are no buyers. Europeans also don't want to play along.
The headlines on the meeting in the US press are less flattering than usual. If the US is serious about China policy it has to be prepared to listen to much more of that in the future. And perhaps to, yes, sit down and be humble.
Why Jen Psaki is a well-masked Sean Spicer
When Sarah Huckabee Sanders showed up on the scene as White House Press Secretary, the reaction was that of relief. Finally — someone civil, normal, friendly. Jen Psaki's entry this year was something similar. People were ready for someone well-spoken, well-mannered, even friendly as a much welcome change from the string of liars, brutes or simply disoriented people that the Trump Administration seemed to be lining up the press and communications team with on a rolling basis. After all, if the face of the White House couldn't keep it together for at least five minutes in public, what did that say about the overall state of the White House behind the scenes?
But Psaki's style is not what the American media and public perceive it to be. Her style is almost undetectable to the general American public to the point that it could look friendly and honest to the untrained eye or ear. Diplomatic or international organization circles are perhaps better suited to catch what's behind the general mannerism. Jen Psaki is a well-masked Sean Spicer, but a Sean Spicer nevertheless. I actually think she will do much better than him in Dancing With The Stars. No, in fact, she will be fabulous at Dancing With The Stars once she gets replaced as White House Press Secretary.
So let's take a closer look. I think what remains undetected by the general American media is veiled aggression and can easily pass as friendliness. Psaki recently asked a reporter who was inquiring about the Covid statistics at the White House why the reporter needed that information because Psaki simply didn't have that. Behind the brisk tone was another undertone: the White House can't be questioned, we are off limits. But it is not and that's the point.
Earlier, right at the beginning in January, Psaki initially gave a pass to a member of her team when the Politico stunner reporter story broke out. The reporter was questioning conflict of interest matters, while the White House "stud" was convinced it was because he just didn't chose her, cursing her and threatening her. Psaki sent him on holidays. Nothing to see here folks, move along.
Psaki has a level of aggression that's above average, yet she comes across as one of the most measured and reasonable White House Press Secretaries of the decade. And that's under pressure. But being able to mask that level of deflection is actually not good for the media because the media wants answers. Style shouldn't (excuse the pun) trump answers. And being able to get away smoothly with it doesn't actually serve the public well. Like that time she just walked away like it's not a big deal. It's the style of "as long as I say thank you or excuse me politely anything goes". But it doesn't. And the American public will need answers to some questions very soon. Psaki won't be able to deliver that and it would be a shame to give her a pass just because of style.
I think it's time that we start seeing Psaki as a veiled Sean Spicer. And that Dancing with the Stars show — I hope that will still run despite Covid.
As Refugees Flee Central America, the Mexican Public Sours On Accepting Them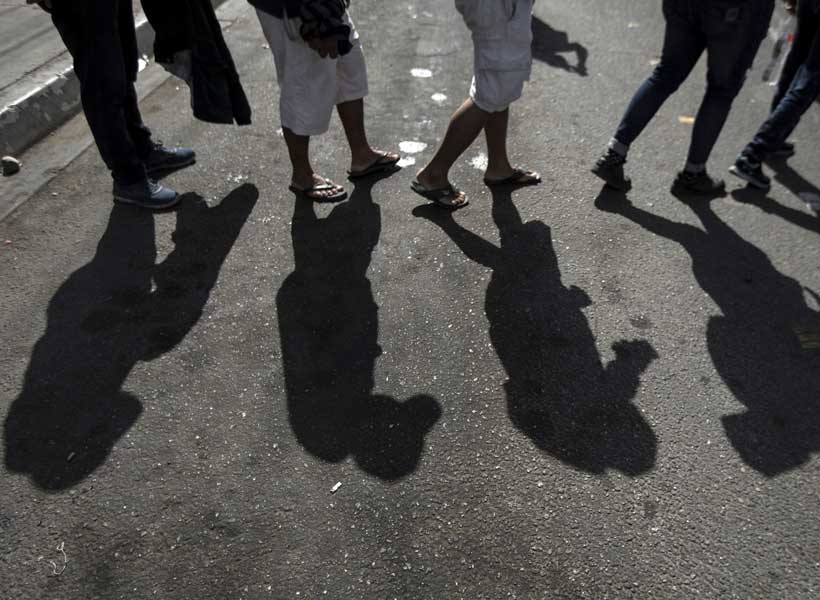 Authors: Isabel Eliassen, Alianna Casas, Timothy S. Rich*
In recent years, individuals from Central America's Northern Triangle (El Salvador, Guatemala, and Honduras) have been forced out of their home countries by extreme poverty and gang violence. While initial expectations were that the Lopez Obrador administration would be more welcoming to migrants, policies have slowly mirrored those of his predecessor, and do not seem to have deterred refugees. COVID-19 led to a decrease in refugees arriving in Mexico, and many shelters in Mexico closed or have limited capacity due to social distancing restrictions. Now that the COVID-19 situation has changed, arrivals could increase again to the levels seen in late 2018 or 2019, with overcrowded refugee centers lacking in medical care as potential grounds for serious COVID-19 outbreaks.
Mexico increasingly shares a similar view as the US on this migration issue, seeking ways to detain or deport migrants rather than supporting or protecting them. For instance, Mexico's National Immigration Institute has been conducting raids on freight trains to find and detain migrants. Public opinion likely shapes these policies. In the US, support for allowing migrants into the country appeared to increase slightly from 2018 to 2019, but no significant majority emerges. Meanwhile, Mexican public opinion increasingly exhibits anti-immigrant sentiments, declining considerably since 2018, with a 2019 Washington Post poll showing that 55% supported deporting Central Americans rather than providing temporary residence and a 2019 El Financiero poll finding 63% supportive of closing to border to curb migration.
New Data Shows the Mexican Public Unwelcoming
To gauge Mexican public opinion on refugees, we conducted an original web survey June 24-26 via Qualtrics, using quota sampling. We asked 625 respondents to evaluate the statement "Mexico should accept refugees fleeing from Central America" on a five-point Likert scale from strongly disagree to strongly agree. For visual clarity, we combined disagree and agree categories in the figure below.
Overall, a plurality (43.84%) opposed accepting refugees, with less than a third (30.08%) supportive. Broken down by party affiliation, we see similar results, with the largest opposition from the main conservative party PAN (52.90%) and lowest in the ruling party MORENA (41.58%). Broken down by gender, we find women slightly more supportive compared to men (32.60% vs. 27.04%), consistent with findings elsewhere and perhaps acknowledgment that women and children historically comprise a disproportionate amount of refugees. Regression analysis again finds PAN supporters to be less supportive than other respondents, although this distinction declines once controlling for gender, age, education and income, of which only age corresponded with a statistically significant decline in support. It is common for older individuals to oppose immigration due to generational changes in attitude, so this finding is not unexpected.
We also asked the question "On a 1-10 scale, with 1 being very negative and 10 very positive, how do you feel about the following countries?" Among countries listed were the sources of the Central American refugees, the three Northern Triangle countries. All three received similar average scores (Guatemala: 4.33, Honduras: 4.05, El Salvador: 4.01), higher than Venezuela (3.25), but lower than the two other countries rated (US: 7.71, China: 7.26) Yet, even after controlling for general views of the Central American countries, we find the public generally unsupportive of accepting refugees.
How Should Mexico Address the Refugee Crisis?
Towards the end of the Obama administration, aid and other efforts directed at resolving the push factors for migration in Central America, including decreasing violence and limiting corruption, appeared to have some success at reducing migration north. President Trump's policies largely did not improve the situation, and President Biden has begun to reverse those policies and re-implement measures successful under Obama.
As discussed in a meeting between the Lopez Obrador administration and US Vice President Kamala Harris, Mexico could adopt similar aid policies, and decreasing the flow of migrants may make the Mexican public respond more positively to accepting migrants. Lopez Obrador committed to increased economic cooperation with Central America days into his term, with pledges of aid as well, but these efforts remain underdeveloped. Threats to cut aid expedite deportations only risks worsening the refugee crisis, while doing little to improve public opinion.
Increasingly, the number of family units from Guatemala and Honduras seeking asylum in Mexico, or the United States, represents a mass exodus from Central America's Northern Triangle to flee insecurity. Combating issues such as extreme poverty and violence in Central American countries producing the mass exodus of refugees could alleviate the impact of the refugee crisis on Mexico. By alleviating the impact of the refugee crisis, refugees seeking asylum will be able to navigate immigration processes easier thus decreasing tension surrounding the influx of refugees.
Likewise, identifying the public's security and economic concerns surrounding refugees and crafting a response should reduce opposition. A spokesperson for Vice President Harris stated that border enforcement was on the agenda during meetings with the Lopez Obrador administration, but the Mexican foreign minister reportedly stated that border security was not to be addressed at the meeting. Other than deporting migrants at a higher rate than the US, Mexico also signed an agreement with the US in June pledging money to improve opportunities for work in the Northern Triangle. Nonetheless, questions about whether this agreement will bring meaningful change remain pertinent in the light of a worsening crisis.
Our survey research shows little public interest in accepting refugees. Public sentiment is unlikely to change unless the Lopez Obrador administration finds ways to both build sympathy for the plights of refugees and address public concerns about a refugee crisis with no perceived end in sight. For example, research in the US finds public support for refugees is often higher when the emphasis is on women and children, and the Lopez Obrador administration could attempt to frame the crisis as helping specifically these groups who historically comprise most refugees. Likewise, coordinating efforts with the US and other countries may help portray to the public that the burden of refugee resettlement is being equitably shared rather than disproportionately placed on Mexico.
Facing a complex situation affecting multiple governments requires coordinated efforts and considerable resources to reach a long-term solution. Until then, the Central American refugee crisis will continue and public backlash in Mexico likely increase.
Isabel Eliassen is a 2021 Honors graduate of Western Kentucky University. She triple majored in International Affairs, Chinese, and Linguistics.
Alianna Casas is an Honors Undergraduate Researcher at Western Kentucky University, majoring in Business Economics, Political Science, and a participant in the Joint Undergraduate/Master's Program in Applied Economics.
Timothy S. Rich is an Associate Professor of Political Science at Western Kentucky University and Director of the International Public Opinion Lab (IPOL). His research focuses on public opinion and electoral politics.
Funding for this survey was provided by the Mahurin Honors College at Western Kentucky University.