"Business as usual" could lead to catastrophic global sea-level rise
As hurricane season bears down on many people and communities this month, one of the key factors linked to increasing severity of a storm's impacts—sea level rise—sees new predictions emerge for "worst-case scenarios".
Mathematicians and scientists calculate likely and possible outcomes based on probabilities, with computers able to crunch ever larger volumes of data to come up with more accurate predictions.
Climate modelling has improved enormously in the past 20 years, and where predictions of catastrophe are distinct—as opposed to remote—we should take note.
In Ice sheet contributions to future sea-level rise from structured expert judgment, published in the Proceedings of the National Academy of Sciences of the United States of America in May 2019, scientists conclude that if global temperatures reach 5°C above pre-industrial era levels, there is a one in 20 chance that global mean sea level rise could exceed two metres.
A 5°C temperature rise is consistent with unchecked emissions growth.
"This is more than twice the upper value put forward by the Intergovernmental Panel on Climate Change in the Fifth Assessment Report [2013]," notes the study.
Such a rise over the next 80 years could trigger the gradual displacement of millions of people around the world and swallow up an area of land three times the size of Texas.
Much of the land losses would be in important food-growing areas such as the Nile delta. Coastal communities, ports and low-lying countries like Bangladesh would be hard hit. Large numbers of small islands would disappear. Major global cities, including London, New York and Shanghai would end up, at least partially, underwater.
Under a "business as usual" scenario where temperatures rise by 5°C, the picture is even grimmer beyond 2100, with a projected increase by 7.5 metres.
A New Climate for Peace: Taking Action on Climate and Fragility Risks, commissioned by members of the G7 group of nations, outlines seven "climate-fragility" risks that pose serious threats to global stability in the next decades.
One of the risks identified is rising sea levels: "Rising sea levels are threats to the economic and physical viability of low-lying areas, as land and coastal resources are gradually lost. This can lead to social disruption, displacement and migration, as well as disagreements over maritime boundaries and ocean resources."
UN Secretary-General António Guterres recently warned: "The loss of ice in Greenland and Antarctica is accelerating, meaning that sea levels will rise a full metre by 2100 if nothing is done to avoid it."
Important warning
Through its Joint Unit with the UN Office for the Coordination of Humanitarian Affairs, UNEP at the request of governments, seconds disaster assessment experts to areas affected by climate-related emergencies. This was the case in 2017, after Hurricane Maria struck Dominica and Puerto Rico, as well as in April 2019 after cyclones Idai and Kenneth hit Mozambique.
In collaboration with United Nations Office for Project Services (UNOPS), and with funding from the Global Environment Facility, UNEP supported the Government of Tanzania to build extensive seawalls along the country's coast, including over 2,400m of defence structures. The project, which was completed in June 2018, was part of a broader UNEP initiative to build climate resilience by improving natural ecosystems.
UNEP also works with partners to highlight scientific issues of emerging concern, for example, in its annual Frontiers Report.
The climate crisis is gaining the attention of the world's media and politicians. Several countries have declared climate emergencies, and climate emergency declarations have reportedly been made in several hundred jurisdictions and local governments covering over 100 million citizens.
Nineteen countries and 32 cities have joined the Carbon Neutrality Coalition, committing to take concrete and ambitious action to achieve the aims of the Paris Climate Agreement. This means they aim to be carbon neutral by 2050. The world's largest container shipping company as well as dozens of big-name fashion brands have made similar commitments.
"With around 40 per cent of the world's population living within 100 km of a coast, we need to do everything possible to make this scenario less likely and prevent us from reaching tipping points beyond which it will not be possible to prevent runaway climate change," Hagelberg adds.
Over 6 million people currently live in coastal areas vulnerable to sea level rise today. Even in a 2°C global heating scenario, 10 million more would be affected, according to the Intergovernmental Panel on Climate Change.
"Ocean science plays a crucial role in achieving sustainable development and UN-Oceans remains committed to playing its part in enhancing science to achieve this objective," said Miguel de Serpa Soares, Under-Secretary-General for Legal Affairs and United Nations Legal Counsel, and UN-Oceans Focal Point, in a statement on 13 June 2019 in New York.
1t.org Announced to Accelerate Nature Restoration to Tackle Climate and Biodiversity Crises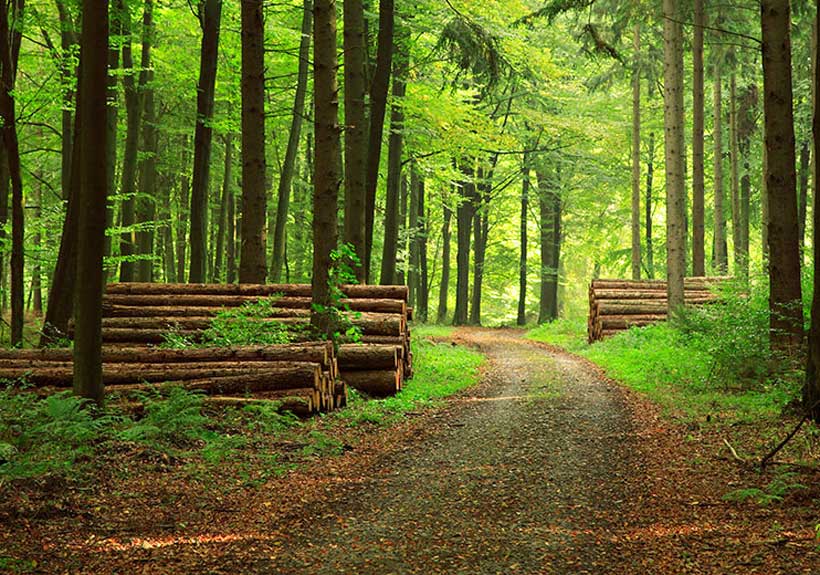 1t.org is a World Economic Forum initiative, designed to support the trillion tree community. It is being set up with the initial financial support of Marc and Lynne Benioff. 1t.org is a platform for leading governments, businesses, civil society and ecopreneurs committed to restoring and reforesting the planet.
The plan, outlined at the World Economic Forum Annual Meeting 2020 by the Forum's Executive Chairman Klaus Schwab, represents a major initiative in the global effort to tackle the climate change and biodiversity crises.
Nature-based solutions – locking-up carbon in the world's forests, grasslands and wetlands – can provide up to one-third of the emissions reductions required by 2030 to meet the Paris Agreement targets. They are one of four critical transitions needed to tackle the climate crisis in the coming decade, alongside transforming the energy, heavy industry and finance sectors. Several recent science publications have highlighted the significant restoration potential in every country to reverse centuries of decline and to restore previously forested lands, including lands recovering from fires.
Klaus Schwab, Founder and Executive Chairman of the World Economic Forum, said: "The next decade must see unprecedented levels of collaboration if we are to meet global climate, biodiversity and Sustainable Development Goals. 1t.org presents an important example of how stakeholders from all walks of life and all ages can work together to achieve a single, globally significant goal."
In a special address, Donald J. Trump, President of the United States, announced US backing of the initiative: "I am pleased to announce that the United States will join the 1 Trillion Trees initiative being launched here at the World Economic Forum. We will continue to show strong leadership in restoring, growing and better managing our trees and our forests."
Significant momentum exists on reforestation – many initiatives and organizations are working to conserve and restore forests at scale such as the Bonn Challenge, the Global Partnership for Forest Landscape Restoration, and the work of many environmental NGOs like American Forests, or the Trillion Trees Initiative (led by Birdlife International, WCS and WWF UK). 1t.org offers an opportunity to help join-up these initiatives in a unifying platform and provide support in critical areas, including the mobilization of funds and political support. 1t.org will also enable improved connectivity of initiatives and help to inspire and enable more champions and entrepreneurs.
1t.org is being created to serve all actors working on restoration and reforestation and will provide a global platform for any reforestation commitment, initiative or campaign, from the grassroots level to large, multi-country efforts. It will provide a pathway for anyone who wants to join the reforestation movement. 1t.org work to support the Saudi Arabian G20 Presidency, which has made Safeguarding the Planet a key aim; and the UK Presidency of COP26. It also aims to make a major contribution to the UN Decade on Ecosystem Restoration 2021-2030 led by UNEP and FAO. Specifically, 1t.org will focus on the following three key action areas:
1t.org will encourage and enable millions more grassroots reforestation champions by providing a digital platform (UpLink) to connect them with the opportunities, tools and resources they need to thrive.
1t.org will work to overcome the many socio-economic barriers that hold reforestation back by catalysing top-down system change – such as policy change, incentives, market creation and access to funding and technology.
1t.org will work to raise the level of ambition and spending from business, governments and philanthropists, and provide guidance to turn that ambition into action.
Reforestation: The science
Greenhouse gas emissions reached a record high of 55.3 Gigatonnes of CO2-equivalent in 2018. According to UNEP's Emissions Gap Report, the Earth's ability to have a two-thirds chance of keeping climate change below 1.5 degrees Celsius means that we have to reduce emissions by 55% between now and 2030. At current emission levels, our "carbon budget" for the 1.5 degrees Celsius warming limit will be depleted before 2030.
Meanwhile, GHG emissions are showing no sign of peaking any time soon. While this prognosis is bleak, nature-based solutions offer the prospect of buying valuable time. Growing, restoring and conserving 1 trillion trees over the coming decade could result in up to 12Gt CO2 being sequestered from the atmosphere each year, with the same trees storing up to 205 Gt of CO2-equivalent once mature. In total, it is estimated that nature-based solutions such as reforestation could provide up to one-third of the needed climate solutions by 2030 to meet the 1.5 degree goal.
What the leaders say
"The 2019 UNEP Emissions Gap Report shows that we are on the brink of missing the 1.5°C target, thereby resulting in a future of serious climate change impacts," said Inger Andersen, Executive Director of the UN Environment Programme (UNEP). "Nature is one of our best allies to significantly reduce emissions and build resilient societies, but time is running out. The UN Decade on Ecosystem Restoration (2021-2030) is an important initiative which brings together countries, businesses and individuals from across the world, to restore ecosystems and restore the planet. The 1t.org platform convened by the World Economic Forum provides a global public-private action platform to help translate these commitments and accelerate reforestation, restoration and conservation of forests."
Ivan Duque, President of Colombia, said that "Our responsibility to conserve and protect biodiversity and to fight against climate change is motivated by the urgency we share to prevent the degradation of forests and other ecosystems. I committed to planting 180 million native trees by 2022 to restore 300,000 hectares of Colombian ecosystem. Today, we have planted 24.5 million trees and restored 40,227 hectares. I trust that the 1t.org platform will help scale these efforts and accelerate restoration action globally."
The need for accelerated action was also highlighted by Marc Benioff, Chairman and co-Chief Executive Officer of Salesforce,who said:"We are facing a planetary climate crisis and trees are one of the most effective ways to sequester carbon and stop the worst effects of climate change." Benioff also announced that, "in support of the 1t.org mission, Salesforce has set a goal to support and mobilize the conservation and restoration of 100 million trees over the next decade."
For Dame Jane Goodall, Founder, Jane Goodall Institute and UN Messenger of Peace: "1t.org offers innovative technologies which will serve to connect tens of thousands of small and large groups around the world that are engaged in tree planting and forest restoration. Creating this 'greening global community' will allow for sharing critically needed funding and best practices – just what is needed to achieve the trillion trees goal in 10 years. Towards the 1t.org goal, I am proud to announce that our Roots & Shoots programme, which empowers young people in 60 countries, has committed to planting over 5 million new trees over the coming year. Now is the time for everyone on the planet to do their part."
"Forests are not only exceptional ecosystems; but, for indigenous peoples, they are also our pharmacies, our supermarket, our school," said Hindou Oumarou Ibrahim, President of the Association of Indigenous Women and Peoples of Chad. "As indigenous peoples, we will not watch our forest burn without acting. We are ready to protect and repair the forests. The 1t.org platform offers exciting opportunities to combine science, finance and indigenous peoples knowledges for climate action."
Xiamen Marathon's race towards sustainability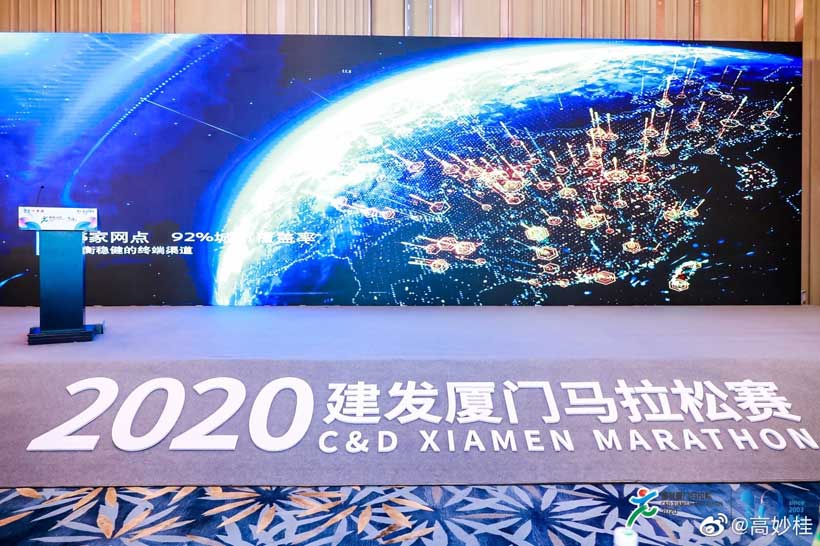 On 5 January 2020, the Chinese coastal city of Xiamen held the first IAAFWorld Athletics Gold Label road race of the year. After 42 grueling kilometres, 35,071 runners from 41 countries and regions successfully finished the race.
However, the marathon's race towards sustainability is only just beginning.
Last year, Xiamen Marathon became a competition with a difference—heavy on sustainability, light on single-use plastics and the first international marathon to join United Nations Environment Programme's (UNEP) Clean Seas campaign. The organizers pledged to reduce plastic waste by 60 per cent through a series of measures that included replacing nearly 1 million single-use plastic cups with biodegradable ones made from maize straw. Single-use plastic bottles were also banned, eliminating some 200,000 bottles that would usually be discarded along the route.
Building on the change from last year, in 2020 the organizers scaled up their green ambitions. They moved towards the concept of "circularity," by reusing and recycling waste from the marathon where possible, and setting up a plastic bank at the end of the racecourse to encourage participants to deposit plastic to be recycled for use at next year's marathon.
A 17-year-old Xiamen Marathon tradition continued; while elite runners sped along the course, family groups followed behind, picking up litter and mimicking a growing global trend known as "plogging". Women pushed buggies as their children walked alongside, collecting rubbish and learning a valuable life lesson at the same time.
Billboards and flags with Clean Seas messaging were exhibited throughout the marathon, spreading the message that the world needs to do more to turn the tide on plastic pollution.
Advancing towards carbon neutrality, participants were able to claim saplings on site which will be planted in the North-Western desert in China through the China Green Foundation.
The organizers also made efforts to reduce the marathon's contribution to air pollution by providing free electric shuttle buses between the race site, the airport and train stations, as well as shared bicycle parking. The start and finish of the race was Xiamen International Conference and Exhibition Center, accessible via public transport, which attendees were heavily encouraged to use. The guiding cars throughout the race were also electric. A total of 35,071 runners from 41 countries and regions participated in the event, with Ethiopian runners dominate in both men's and women's competition in the largest marathon in China. However, the most highlight was arguably the ocean with the Xiamen Marathon setting its own personal best for a sustainable sporting event.
In October 2019, Xiamen Marathon was awarded the 2019 Green Award by the Association of International Marathons and Distance Races, the member organization representing more than 460 of the world's leading distance races. Xiamen Marathon became the first Chinese running event to win the Award, in recognition of excellence in environmental practice through its efforts in fighting climate change, reducing waste and raising environmental awareness.In this year's race, Xiamen Marathon advocates Car-free Day on the race day. The start and finish of the race is Xiamen International Convention and Exhibition Center accessible by many public transport options which are promoted by the race. Free shuttle buses are provided to runners by the race while shared bicycle parking is provided.
The race's collaboration with the Clean Seas campaign was of great significance, said Hua Yun, from the Xiamen Marathon Committee, adding that there is still a long way to go to make the whole race pollution-free. The committee will continue to support the Clean Seas campaign and explore all possible options to reduce, reuse and recycle marathon waste.
"We take our environmental responsibilities very seriously," Yun said. "We have taken steps towards becoming a sustainable and green sport but there is still lots of potential to explore. We are delighted that all of our environmental work has been aligned with this international organization. Partners are increasingly joining the fight against pollution."
UNEP's Clean Seas campaign was set up in 2017 to galvanize mass social change against marine litter. Since then, 60 countries around the world have joined the campaign, committing to reduce their consumption of single-use plastics, and to move towards circularity.
According to UNEP's Head of Public Advocacy and Communication, Atif Butt, "The Clean Seas campaign advocates for the fact that everybody can and should play a part in combatting the issue of marine litter. Individuals can change their consumption behaviour while governments and big businesses can improve their practices and policies. The Xiamen Marathon, as part of this larger mix, highlights the importance of sport and sporting events also having a part to play in combatting pollution. Clean Seas invites other sporting bodies to follow suit."
Meet the Climate Heroes Coming to Davos
This year's World Economic Forum 2020 Annual Meeting will be more action-oriented than ever. Or, in the words of Founder and Executive Chairman Klaus Schwab, a "Do shop, not a talk shop." Helping bring about systemic change to return our planet to a sustainable path will be an unprecedented number of leaders from across civil society making progress at the community, national and global level, including:
Teenage changemakers
Fionn Ferreira (Netherlands): as a young scientist, Fionn has created a project extracting micro plastics from water and aims to prevent them from reaching oceans.
Ayakha Melithafa (South Africa): this 17 year-old South African advocates for low-carbon footprint in her community and advocates for the inclusion of diverse voices in climate activism.
Autumn Peltier (Canada): Autumn has been advocating for water conservation since the age of 8 and is Anishinabek's Chief Water Commissioner, representing over 40 First Nations in Canada.
Greta Thunberg (Sweden): Greta is an International climate activist and leader of the school strike for climate movement
Melati Wijsen (Indonesia): with her initiative Bye Bye Plastics that she founded with her sister, she has banned plastic bags, straws and Styrofoam on Bali since 2019.
Civil Society and Academia
Gary Bencheghib (Indonesia): Gary's film-making has brought home the impact of environmental degradation to millions of people. For example in a film he made navigating the world's most polluted river in Java in a kayak made of plastic bottles
Kerstin Forsberg (Peru): Kerstin has lead dozens of community-based environmental projects in Peru, engaging hundreds of citizen scientists and over 50 schools in marine education.
Salvador Gómez-Colón (Puerto Rico): after Huricanne Maria devastated Puerto Rico in 2017, Salvador developed project 'Light and Hope' which supported over 3000 families with solar lamps and manual washing machines.
Jane Goodall (USA): A world-renowned primatologist, Jane's work has paved redefined the relationship between humans and animals
Krithi Karanth (India): As Chief Conservation Scientist and Director of the Centre for Wildlife Studies, Kirithi's work focuses on human-animal conflict and land use change
Wanjuhi Njoroge (Kenya): A Global Shaper, Wanjuhi founded #SaveOurForestsKE a campaign that raised awareness about the decimation of forests and led to a nine-month ban on national forest logging in the country.
Carlos Afonso Nobre (Brazil): Carlos dedicated his career to the Amazon region and developed pioneer research on the climate impacts of deforestation.
Johan Rockström (Germany): Johan's work developing the planetary boundaries framework that facilitates human development while defending the planet's boundaries is regarded as seminal.
Lord Nicholas Stern (UK): Lord Stern's seminal 2006 study on the economics of climate change was the first of its kind to quantify the cost of climate change.
Holly Syrett (Netherlands): Holly led a grassroots approach in 40 cities for citizens to re-use, re-purpose, buy less, buy second-hand and use their purchasing-power to support items that respect people and planet.
Neel Tamhane (Bangladesh): Neel's citizen-led tree-planting drive has already planted 9 billion trees in 27 cities in South Asia.
Asha de Vos (Sri Lanka): Asha founded the Sri Lankan Blue Whale Project in 2008, the first long term study on blue whales within the northern Indian Ocean
The World Economic Forum is also showcasing a series of installations, including Partnering with Nature, developed in collaboration with the Cooper Hewitt, Smithsonian Design Museum, the Algae Platform by Atelier Luma and Department of Seaweed by Julia Lohmann, two projects exploring the potential of algae as an alternative to conventional materials such as plastic; and Totomoxtle by designer Fernando Laposse which aims to reintroduce native varieties and restore indigenous farming practices in Mexico.