Africa: The next chapter begins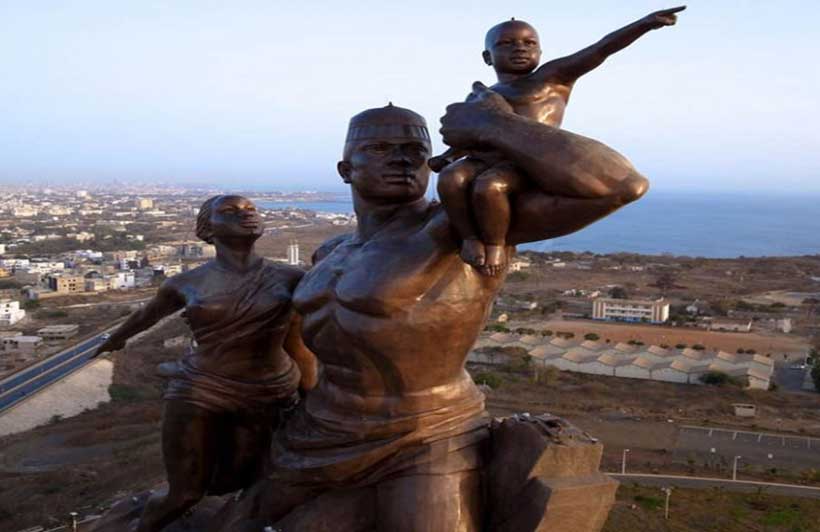 How does a continent decline? Corruption. Misappropriation of funds. Leadership, where leadership, the leaders of South Africa, or the leaders of a particular individual African country, where there is a continual struggle for power, for ownership. In my mind, the struggles, our burdensare as follows. Control, and self-control amongst politicians, dictatorships, no succession plan, genocide, civil war. It even points to our, all the men and women we call the visionary-leader. The servant-leader. Then there is power in the wrong hands. Financial woes. Citizens voting politicians into power who mess up monumentally. Power struggles amongst parties, coalitions. Poor mental health which leads to poor thinking, mistakes, poor decision-making. Poor decision-making stems from poor mental health. If the leaders of a control are mentally well, we will prosper. Then there is the majority of the world. This is affecting the online global platform as well. Digital, print media. Both the corporate and the public sector.
Sectors of industry, of transport, and foreign policy. Policy is key. We know this. We know the art of the deal. We also know of corruption. Of Cronyism. Suffering from mental woes, every depression, every malady, every mood, every brain disorder in the book. Taking medication for it. The sleepless nights. The insomnia. What drives the progress of a united and totally emancipated Africa? We must understand all of that. It has taken us centuries, but we have reached the perspective of understanding. Now we must progress even more. Enlightenment? Ask, how does a continent progress from the objectification, of the subjugation of poverty, tothe level-headednessof greatness, to knowledge, and beyond. To not only build visionary-leaders, servant-leaders, industrialists, leaders of industry, but philosophers in the vein of Nietzsche, psychologists like Freud, Adler, Jung,teachers like Montessori. The Greeks Aristotle, Hippocrates, and Homer they had it. Chutzpah. The Greek teachers, scholars.
We must not forget our composers like Moses Molelekwa. Nobody ever dies in vain. There is always the legacy, the succession plan, who will come after, who will take up the mantle, rewrite history. Even the dead speak.The powers that be in this century are basically the same that we were facing when the Dutch came, and then when the Settlers came. Indoctrination followed; churches and mission schools were built. The Khoi were educated about God. They learned to pray. They were taught about the cross, Calvary, and the resurrection. Indigenous homesteads were broken down. Farms were built. Land was taken. Class, hunger, disability and poverty are problems not unique to one individual country in Africa. Hunger is the greatest scourge that we as mothers, grandmothers, fathers, grandfathers, sons and daughters are facing in the Northern Areas. I speak of the Northern Areas, of the Eastern Cape, of South Africa. We can look at the shocking statistics. but it is symptomatic of African itself. It is greater than Africa.
Hunger is linked to mental health. Education is linked to mental health. Our children are gifted beyond measure. At this point in time, I will look at South Africa in particular. At the Northern Chapters I will sometimes discuss. This is important. We are dealing with those Africans of mixed-race descent. Descendants from the Dutch, English, the Europeans, the Portuguese, the French, the Khoi, the African, Saint Helena, Cape Verde, Dominica. Slaves as far back as the English India Company, and thereafter the Dutch East India Company. Yes, yes, we must all be recognised. The Coloured must be recognised. The Coloured identity must be recognised. The Coloured intelligentsia is in crisis. We must recognise in the greater scheme of things. From time to time, I will talk about the Northern Areas. Their families. Their schools. Their workplaces. A kind of emotional and financial security that goes beyond just job-security must also be discussed in the plainest terms possible when it comes to the Northern Chapters.
The Northern Areas which are found all over Africa.All this time men, gifted, gifted men. Young men have been living like outlaws on the fringes, the fringes of society. They are ignored, killed, murdered, land in jail, with no possible future of rehabilitation, where they can contribute positively to the society around them. Truancy is linked to poverty. A lot of the social problems in South Africa. How do these young men, to their families, become a father figure to their children? Education and discipline can both free your mind from the perspective that you are only learned, you are only intelligent, I can only hire you if you have a university degree. You can only open up a business if you studied finance, or economics, or accountancy, or if you're going to inherit the family business. These days even families, generations, have something to inherit if they are the indigenous peoples of South Africa. This ideal, ideal of a unified Africa is a beautiful dream, but there is a lot of work still to be done. The problems we are experiencing are teachers.
Teaching is the noblest profession in the world. But do we even dare discuss mental health and the teaching profession, the workplace, the church, our schools, the hierarchy found in the business-arena in the same breath. Businessmen want to talk business, business ventures, hedge funds, the economy, the global recession and how that is going to affect the JSE, and African economy, the world economy at the end of the day.Changes. We need to see changes; we need to see transformation in every sphere of our country. We need to recognise class. We need to understand what it is. Why the dichotomy between the working classes, the poor, the middle class, and the upper middle class exist. We live in an era filled with tech. Everywhere you look. Everywhere you use an app, or WhatsApp, or your tablet, or your cell phone. Virtual space, technology, the digital divide, affirmative action, broader based black empowerment. We are all as leaders and citizens out of touch with reality. The reality we are living in is a non-reality.
If we are aware of our problems, financial, security, emotional, mental health, what is class? Where do all our problems fit in with prizewinning, all of our elegant solutions. The rich think they have it. Prosperity. Education. Wealth. Considerable wealth. There's a fault line, but with who, which sector of government is the fault lying with. We are living in a new era. We Africans are not totally conscientized to that fact that because we live on this incredible continent, we do not lack resources. Africa is still plundered to this day. I said to myself that someday someone might be looking for this, or, rather asking what the key to knowledge is? How does undergraduate at a university prepare themselves for the great unknown. The workforce. The workplace. They go for interviews, they hand in the resumes, the panel asks them questions about their education, background to get to know them better. Knowledge. Knowledge is power. Knowledge is the key to all-understanding. We learn from our collective experiences in life.
From the time we are born, our entire childhood. Education is a lifelong learning experience. You never stop learning, questioning, asking. You never stop communicating. This inter-connectedness we have as Africans is lifelong. We have to have faith in each other that Africa will go the distance. At finding solutions. One of the problems that we are dealing with right on the continent is that there was a genocide in Rwanda between the Hutus and the Tutsis. One solution we must, must discuss is virtual space. We must discuss practicalities. Entrepreneurship. To build, create, sustain prosperity, wealth, progress in Africa. When describing oppression, the oppressed female, we must also take cognisance of the fact that we should also be empowering young women, raising them up touplift, and then to empower the next generation of women to come into the political arena, into education as teachers, administration, the corporate sector and the public sector. Recognise an African woman's chutzpah, intelligence, as equal, as noble equal.
Why would we say that we know who we are as Africans, what, and who we represent when clearly, we don't even recognise those of mixed-race descent. We are not overcoming the severe problems that every individual African has faced basically on every level, and every and each phase of its own development. There is poverty. There are squatters. There is homelessness. There is disability in this poverty, amongst squatters, and amongst the homeless. There is the even bigger Pandora's box of feeding millions. Of hunger, which is a huge undertaking. Then there is the leadership-question. Often men in leadership roles often serve in a patriarchal system. It is theirs and theirs alone. Roles of leadership in Africa should be open to both men and women. Let us come to a topic not spoken about often. Our loneliness. In Africa there is loneliness amongst races, amongst people of different faiths.Corruption is taking what does not belong to you in the first place. Cronyism is the function whereby you increase favour and wealth.
Prosperity and influence amongst your own. Then we come to the debate of political powers. Political leaders should be held accountable for the mistakes they have made in their position. We must ask, every Northern Chapter, every Northern Areas across the diaspora, all Africans must ask the following. What am I contributing to Africa, to African society, to the communities, status quo, norms and values of the Northern Areas? The Eastern Cape is one of the most undeveloped areas in South Africa. Many live in the rural countryside, townships are over-populated, racial discrimination is rife, the areas in the Northern Areas are crime-ridden, poverty-stricken, the youth are disadvantaged, marginalised. They are in need of knowledge, education, employment, work opportunities, skills, and expertise. Also, the self-awareness to understand their lineage, their cultural background, their heritage and traditions. We must look at the scale of hunger. The landscape of poverty as it exists for the majority of Africans.
Hunger is the key issue holding us back from Africa's progress, our prosperity.What will Africa be remembered for one day, the sibling rivalry between Dinga and Chaka? What will Patrice Lumumba be remembered for one day, Kwame Nkrumah, Stephen Bantu Biko? Black Consciousness must become the consciousness of every individual African. Remember Ruth First, remember Dulcie September, Dennis Brutus who mentored the poet Arthur Nortje, our intelligentsia, the intelligentsia Neville Alexander, Fikile Bam and George Bizos. Forward thinkers. Thought-leaders.Visionaries. Every African intellectual that has walked in this world, we must take hold of the lesson. We had great leaders of integrity, who understood the difference between civil disobedience, now we must look at both the inherent psychological framework of Africa, the African, because that is where the root, the cause, the issue of faith, of our social ills, our political problems arise from. Now in this era, we know where we are going to.
African leaders, her visionaries know the direction in which we are progressing. The era, reaching the nexus of the middle of the African Renaissance. Now our writers must begin to write. Where is our female Chinua Achebe, J.M. Coetzee, Wole Soyinka, Onyeka Nwelue. There was our Doris Lessing. There was our Nadine Gordimer. There is our Thuli Madosela. Our Winnie Madikezela-Mandela. Where is our Susan Sontag, our Virginia Woolf? What is the difference between consciousness and becoming conscientized?Apartheid and colonialism, genocide and civil war will mark our attitudes until Kingdom Come will always be a part of our collective consciousness of who we are as Africans. We must break down our stereotypes, and use this era of our Renaissance, our African Renaissance to move forward. Not hold African, the youth, the next generation accountable, responsible, for the sins of our past. The only way to wash away those sins is to use the tradition we have always had, storytelling.We speak about diversity, ethnicism.
We must continue to speak about diversity, the multi-ethnic groups in Africa, throughout Africa, that exist in the totality of this novel sensibility, this almost spiritual sensibility (yes, we are making progress, progress is there for all of us to familiarise ourselves with, now we must work towards not only equality, but the emancipation of woman-figures). Build women into political leaders, business leaders, entrepreneurs, artists. Gender diversity still exists. What is wrong with that scenario? Is it so wrong? Gender equality will progress in its own time, and as we know time in Africa heals everything. Everything. Timing in Africa is a spiritual concept. Dealing with divinity. Then we come to the aspects of healing, oral storytelling. Healing from the genocide Africa has witnessed, apartheid, xenophobia, colonialism, prejudice, it is going to be a completely natural process.In films, we are still portrayed as having still this slave-mentality. We are the colonialised native working the land, planting the cotton, working on plantations. We are the Hottentot.
Prejudice, prejudice, slave-mentality no more, nor more. No more. For this is a new era, our era, the nexus of the African Renaissance. We must, we must look to solutions not just for the individual, male or female. Grasp them as if our very life depended upon it, Africa's very livelihood, the younger folk, that generation has a belief, a mandate, a commission. In time, we will understand that every generation has a mission to fulfil.We need to discover a novel belief in the changes taking place across a broad spectrum in Africa. What we are struggling with are what previous leaders struggled with too. Liberty, our liberties as a socialised, central Africa. An absolute emancipation from oppression. The youth want what the adolescent Mandela wanted when he left the Eastern Cape for Johannesburg. Ask yourself this, was it really freedom, or was it destiny whispering sweet nothings in the first democratically-elected, first president of the majority of this continent. It was like that for all of us. It is like that for this generation.
This generation of future leaders, future visionaries. Visionaries in every field, every area, in every arena.Mentorship. We need mentorship. Strong and dynamic mentorship. Mentors are leaders too. To be an apprentice, to want to be an apprentice in the era of this African Renaissance, but specifically not looking at African storytellers, African artists, photographers, novelists, the canon of African literature. Then there are our African scientists, our African mathematicians, our African administrators'. I say African, because that is our identity at the core of our intrinsic personality, at the heart of our character. We are being, but we are collectively an Africa, not in stasis, but marked for freedom. It will come not only with independence from colonialism, and apartheid, racial discrimination and xenophobia, it will come with our personal freedom. Look, we must understand what it means to be African. Not accept it as a phenomenological we are looking at African visionaries, we are looking at the emancipation of our female leaders.
No longer will they be put away from sight, in a Pandora's box. Women have a voice that speaks to the millions on this continent. The chapter is just beginning.
Elijah, you are a beautiful book. Just an imprint burned on my brain like a ghost. I miss you more than most on some days, just thinking of the very thought of you. I think of the anatomy of my health.
I think of Elijah who had literally moved abroad. Well, he had always wanted to travel. He had prospects. I was a non-event in his life. He had always wanted to go to Prague. Milan Kundera was his hero. When he asked me who my heroine was, and I told him, Virginia Woolf, he had looked at me sadly, then looked away again. But she killed herself, Imogen, she literally drowned herself. Just think about that. Her work triumphedin the end, I told him, but he didn't want to hear it from that perspective. He had looked at me one last time tired-happy before he walked out my front door for the last time. He said he couldn't love someone who was so insecure, so unlovable, who didn't like herself. He was a beautiful stranger, soon to be estranged from me, and I, well, was just strange. Caught up in a set of circumstances beyond my control. The mornings flooded my brain.
There was so much to do. It was the weekend. Even my Saturday mornings were spent in the library, away from Elijah after another physical altercation, that had ended with me in tears, him drinking. I'd love to look at children in those days, their focus, and concentration, their giftedness, confidence, wisdom, and maturity beyond their years. The mothers would be selfless, and giving. The fathers were tall men in blue jeans, dictating to their wives, on the whole distracted, sometimes sneaking a smoke. Saturday afternoon, it poured spitting rain. I thought of birdsong, the most beautiful sound that a bird could make. And my clothes were like another planet, and 8felt like the sea. I was soaked through. The rain didn't last long. By the time I reached the flat the downpour was over, and felt myself falling into Elijah's arms. He didn't see the tears in my eyes. I was a woman on a mission. All I wanted to do was sit.
The previous night he had disappeared, returning in the early hours of the morning with a girl called Susan on his arm. I slept on the couch. The morning faded away. Winter wasn't far off, the center of winter, and it snowed, and I dressed n layers, drinking tea to warm me up from the soles of my feet, to the top of my head. Elijah kissed my forehead, and then my nose playfully. It was rare that he was like this in the mornings. Usually he slept off his binge-drinking from the night before. We walked arm-in-arm to a café for doughnuts. He called it, 'the nest doughnuts on campus'. It was a pizza place too, but usually in the evenings. They served it with red wine in champagne flutes. Elijah would drink anything. I would sip mineral water. Once upon a time on the way home, he put his tongue in my ear.
I felt like a specimen, an experimental science project. He waited for my reaction.
I pushed him away from me, walked ahead of him, stuffed my hands in my pockets. That night his kisses felt like pebbles on my tongue, but his lips was warm, and he whispered sweet nothings in my ear. I forgot about feeling like a specimen, like a genome, and his breath was sour, his body was like a dry riverbed, and what was lost in translation was like driftwood, was like a clown handing you a birthday balloon, and the moonlight was pearled on his skin, but I let him take me anyway into his arms. And I remembered how detached I felt as he lit a joint, but I didn't want a hit of marijuana, I didn't feel like it, and he caressed the softness of my inner thigh, and he sighed when I said that I wasn't in the mood anymore. It was dark out. So dark, but the clouds were like cream, and the wind was like a gunshot going off. I brushed my bed hair in the bathroom in the moonlight, drank some water.
"I'll come and see you," he said, "wherever you live, I'll come." Elijah had promised in the beginning of our relationship. But for the first time in my life I ran away that day, but every day I look back I was afraid. I told myself I didn't have anybody to love me, to want me. I told myself I didn't need anyone. I didn't have anyone who cared, to hold me, didn't have anyone to declare that they loved me. Running away came easy. I moved to a different city, or a different part of town. Inside I would feel so empty, remember Charlie's breath against my cheek, or his finger would stroke my bottom lip, emptying out my heart with negativity. I thought of the city as my country. I thought of me as always being sad, never smiling. I thought of my own despair, and hardship, my own suffering, and pain. The waves, the waves, the waves, eating sushi with forks with Elijah.
Stuffing ourselves gloriously to the hilt with trifle with sherry for pudding, with lamb curry, fish cutlets, and the glow of yellow rice with sultanas on a Sunday afternoon jaunt to his aunt's house for lunch in Gelvandale. Afterwards, we'd go to the beach. If the weather was warm, we'd go swimming, wade into rock pools, and explore in my white tennis shoes, his boots. Elijah did hit me, but if it that was domestic violence, I certainly didn't know it, felt I deserved it, even thought he did it out of love. Men did hit women out of love, didn't they? He held my hand. I didn't want to hold his hand, feel his fingers tangled up in mine. We bought ice cream. I looked at the mansions, he looked at the girls. I remembered Susan. How he said that the three of us were going to play a game, and I could smell the earth on her, she was cold, she complained, but I didn't care. Her mouth tasted like cigarettes.
Out of the sea comes driftwood like champagne, like a supernova. You gave me a fright. I think sometimes to myself that I must be a bit of a joke to them, and I have to let go, surrender this feeling. I take a long walk, pass the children's park, my estranged aunt's house who called me 'a mental patient', and for the first time I realized I was at peace with being the black sheep of the family. I loved her, truly I did, and she was a survivor like me, having worked thankless hours in a factory for most of her life, without earning a pension, putting her two brothers through the Bush University. The University of the Western Cape. The last time Charlie was in my bed he didn't want to make love. He wanted to read.All I wanted hm to do was touch me, stroke my hair while lying in his arms. He was lost in Andre Brink. Forget this place of weeping, this succession of death, think of the gathering rain instead.
All I felt was sadness when he looked at me, mouthed that he loved me, I felt a wretched sadness that only Radiohead could solve. So, the karma police came marching in, the memory police gave their marching orders. Fragile. I was fragile. Elijah was fragile, just like all my other university boyfriends. I thought of his mental state, my own mental state. Salvage, and reap, reap, and salvage, that is the key to survival, to the art of my own survival.I did feel scared that I would always be on my own, not amounting to anything much. Sometimes I wished I was dead. In Elijah's arms I felt numb to the world, jaded, unaccomplished, and the surface tension d not want to seem to lift. Sometimes I thought he found life with me impossible. I didn't understand how we had made it thus far as a couple. I want to scream, I want to shout, but I know that deep down he won't respond to any of that.
God, he doesn't want me, not like I want him. It's over. It's over. It's over. My life moved towards my postgraduate studies once again, my research, my thesis. I was writing a travel column for a national magazine, about the European countries I visited in my gap year after matric. The kettle is boiling. I eat the noodles straight from the pot, not really caring about my unbrushed hair. They don't taste like beef, which is what the packaging promises. Everything tastes like chicken. And when Elijah is gone, the bedwetting starts again. It's the sleeping pills, and the tranquilizers I take at night. I need to sleep. The sheets are wet, my pajama pants are wet, sometimes I cry. I cry at the unfairness of it all, of Elijah leaving me. I cry. And then I get up, take a shower, change my clothes, change the bedding, do the laundry, chores around the flat that Elijah, and I used to share. I become promiscuous again.
There's another strange man in my bed night after night. The lovemaking is all machine-like, I'm like a robot going through all the motions, the sex is hurried movements, and under the covers. I stop taking the sleeping pills, and the tranquilizers. I'm transformed into an educated, selfless wifey, making breakfast, making coffee, making half-burnt toast in the mornings for these men. I'm empowered, I tell myself. I'm in control. This revolution is done, or rather I'm evolving.I think of the branches after midnight moving outside my window. And not for the first time I think of being raped, and murdered in my own bed. I think of the poet Susan Lewis, the writer Pat Spencer. I think of hibernating in my bed, lying in the fetal position, and sobbing, mostly because Elijah left me, and not the other way around. The river seems to mask everything. It is observer of my anxiety, and fear.
I buy a color television. It is my first solo electronic purchase since Elijah has left. Men look at me now. They give me the once-over. They stare. They glance my way. This makes me feel attractive, but not for long. I can end up with anyone in my bed, I tell myself. I still wet the bed when I'm on my own. The men don't eat the breakfast I make them. Some smile at all of this, others take a quick shower, a few make up the bed, eat cereal, watch cartoons on my television, or they want me. Sometimes I feel as f they are predators, what am I doing here, giving in repeatedly to sate their desires. The branches after midnight sing their song. Elijah could be tender sometimes, he meditated, and fasted, and baked croissants of all things, that I would eat obediently at the coffee table in the family room of the flatlet. And when Elijah was filled with tenderness, I became survivor, not victim.
I, a disciple of Louise Hay, and Marianne Williamson, was filled up, up with love for him, and a quiet kind of bone season desperation. And I remembered that last night, Elijah was sleeping, and it felt as if there was a continent between us, a narrow space between our bodies, and the bed was like the sea. All men inspire the skill, and expertise of lovemaking, and controversy, and shame, in their women. And I thought of the missionary position, Elijah inside of me for the last time, and I felt as if I was Homer. I knew I would miss him, his eyes would be tender for another soon, soon, and saw, I swear this. I saw my future self, lying in an empty bed, the university days, the ex-boyfriends, the Susan, the lovers like a vanished community. Their gestures all innocent, and I craved them like I had craved them once before, like rain, and starlight, like insight, like meat drained of taste.
And I knew that life would be a gathering for me, always a gathering.The men would be the hunters, the women, the females their victims. That night I dreamed again of Patagonia, and this island there. I felt safe there. I was older, in my forties, with no man on my arm. I was still a goddess. All women, whatever their age is a goddess. Flight, and adrenaline had erased my insatiable hunger.
Whether they are abandoned, or not. Whether they become creatures of habit, set in their ways, or not. I felt empty inside. In my dream I felt empty, because I could no longer remember Elijah's sensitive hands, his artistic hands, and his interesting face. The island was masculine. Elijah was still a book, instead with time he had become a novel. I thought of Bessie Head then, a lit cigarette in her mouth.
Things of the past, things of the future
There are so many things going through Gail's head at this point in time. By the sea, part natural, part supernatural, it spits driftwood out in the shape of a log, so much life, so much life, so much life.
The river runs through it, asking for the taking. Gail falls, blue, she sleeps the sleep of the dead. The dead do not struggle against all the odds, on their terms to live, they sanction the most beautiful part of their lives, and what was not celebrated in life, was celebrated in death, and in the water, Gail is like a fish. Her father is not a tall man, a cheating man with women on the side, a man's man, he is fading away into autumn, branches are growing out of him, his fingers are an offering to God, sucking up all the clay, and the rain. All Gail wants to do is drain the paradise of the morning, she thinks she's in love, but he's older than she is. Her father, he does not smoke anymore. There's a sadness to the day. Gail swims laps bravely. In her thirties, she swims laps bravely, and when she gets out of the pool, her father towel-dries her hair. The smell of the rain covers her like a wedding veil, and the earth is like a shroud.
Gail takes a warm bath when she gets home. Her father reads one of her fashion magazines looking at the women in lingerie, and bikini tops, and bottoms. She removes all the articles of clothing that she is wearing, lights up a cigarette, sits on the edge of the bath in the nude, and smokes her heart out. She puts her hand in to test the water. Lukewarm. Just right. She slips into the water, mapping her feet out, watching her pink toes. She forgot to put the bath oil in, and the Epsom salts for her sore muscles. She reads poetry in the bath. New Inscapes. She reads about Alan Paton's reformatory boy, and cries, and cries. Her breasts are too small, she sometimes feels she's too short, and all she wants to do is marry this older man, but he already has a wife, and a daughter, and a high-profile career. She thinks she can be the devoted mistress. Quiet, and unseen. Fit to be lover, physical body, dolphin belly, her psyche belonging to the married man, only to him. Gail is pink from her bath.
The feeling of the sexual impulse was so far removed from Gail. All she wanted was for the older man to take her into his arms. To have a child with him. For hm to make love to her, to go for long walks with her by the sea, her sea, the sea of her childhood. The sea inspires madness in her, something vast, something remote, something complicated like loneliness, and fear and anxiety. Gail feels the fear most days. She can't get away from it. She paints her toenails red, listens to rock music blaring from her radio in the room, makes her hair all fluffy. In the eyes of her older man, she wonders if she is sexy. If she is sexy Lolita. She wonders at the gestures Betty Blue makes in that French film, wonders at her sadness. For it seems to Gail that all French women, although they are really beautiful, they are also sad creatures always meeting up with men, giving themselves body, soul, and spirt to them, and then, then the men just let them go.
The men just let them go mad, run around in bisexual relationships, make love to them in front of mirrors in the moonlight. The women end up in a hospital, or an asylum, and the children end up in an orphanage in the rural countryside somewhere, looked after by nuns. That's all sex is, a fold in life, a reminder of a wave that transforms you, vibrations that test you, and gauge how you feel, sparking a kind of short-lived romance in you. There's a hint of youth, of beauty in Gail's face but instead of this making her happy, it makes her feel depressed. She knows she won't have youth on her side forever, and beauty never lasts anyway. Women get cold, more cruel, aloof, and indifferent to the attentions of men, the sexual impulse. Women get old, older, and their beauty dies. There's the aroma of lamb curry wafting out of the kitchen. Gail is reading Mikateko Mbambo's poems now.A girl who goes to Pretoria University.
She's from Zimbabwe, but this is nether here, nor there for Gail. The poems leave her breathless. The poems are like evening blossoms, blossoms of women in the daylight. Gail goes all quiet. The curry burns at the bottom of the pot. She is supposed to watching the curry, so that it doesn't burn at the bottom of the pot. The poems are like the gathering of the elders, the matriarchs, and patriarchs of a village, and they've all come there for a feast. The sangoma is also there to bless the feast. In Mikateko's poetry there's a kind of undergrowth of memory there that exists with the children playing at this feast, becoming conscientized to the world of the adults around them, the kissing games of the older generation of kids, and the adults see the future (as Gail sees her future, and the future of these poems traveling across the world like sunlight, and nerves).They're like amoeba-slime in the adrenaline of a male-world.
And years pass by Gail in minutes, and she thinks of the solitariness of the lone figure of the female sangoma at this feast, and there's blessing too. Blessing in these poems. Afterwards, she washes her hair in the kitchen sink, shaves her legs. It feels as if she is getting her period. The poems are filled with longing, and belonging, the glory days of her youth, of no doubt, Mikateko's youth too. Gail feels very much the innocent. Gail thinks that all poets have lived, and loved. Gail thinks she hasn't lived at all. In her bedroom, she's like a typhoon, in the mornings she wakes up, feels ugly because her older man, (that her father knows about), hasn't called her. It feels as if he's forgotten all about her. She checks her emails, but there's no message from him, and it feels as if she's on her way out of his life for good. She has poetry in her life, to save her from falling from grace, and the poems are like a gun going off.
The wind sighs outside mid-afternoon, Gail puts on a jersey. Her mother is a florist, and works all day until her fingers are numb to the bone, and she feels like death on her feet. She comes home after five in the afternoon, braving peak traffic in her family sedan. It is cold, getting colder still, the sun disappears in the sky, becoming a thing of the past, and a thing of the future. Gail makes tea, takes her gingko biloba, and feeds the tomcats. Inside, after that swim, her stomach muscles feel like a drum. She scrubs the sweet potatoes under the tap in the kitchen sink, until the water runs beautifully clear. Puts them in the oven, because that is the way her mother ate them ever since she was a little girl on the farm in Ladysmith. The earth is black after the rain. The sea is green after the rain, Gail remembers that. The sea is like the sun, old. Gail is quiet, and slow in the afternoon.She's tired. The bath in the middle of the day had made her tired, but at the root of it all, she was a hungry reader.
She thinks she'll find the way home in her lover's arms, but she knows she won't. She jumps a little too far, swears her love to him, she sees starlight, and wonder in his eyes, but that's all there is. That's all that she sees. She swears to her father, that her lover is attentive, and romantic, but it's a half-truth. She feels low. The only thing that she trusts these days is the poetry, and Bessie Head's Maru, Athol Fugard slipping into word-kill, and her heartbeat pulsates every time she reads The Road to Mecca, and she thinks of how handsome Gavin Hood was on the stage when he won the Oscar for Best Foreign Language film. She dreams about Johannesburg, her winters there, her aunt's house freezing even though they lit a fire in the fireplace. They'd roast marshmallows, Gail remembered her snobbish cousins. Too beautiful, too desirable for their own good. They married young, in their twenties.
They had their babies in their twenties. Gail had never been engaged, never had a serious boyfriend, never received wedding, or engagement, or promise ring. In the water, she was platypus. The poems were like brushstrokes to her, opened her up to vulnerability, and intimacy, and the shame of apartheid. The dreams young men had in those days, and the girlsthat wanted to become women, and wives that were deeply unloved, had men for husbands who sought female partners, not just a wife to be kept at home to cook, and clean, barefoot, and pregnant, mopping the kitchen floor. Gail didn't really understand apartheid. She didn't remember it. What was wrong anyway with interracial relationships, Gail felt that she had to apologise for it. As if apartheid had been all her fault. Zuma had spoken about social cohesion. But what did that mean anyway to black people who were the majority stakeholders in South Africa. It stung her. Apartheid shamed her.
It shamed her, how people in the location went without basic necessities, and lived in shacks with tin roofs, and Gail could feel her warm bed, and breakfast, and roasted marshmallows in a fireplace in Coronationville, Johannesburg, swimming towards her, black arms reaching out to her.
Rubbing one of the tomcat's belly, she picked hm up, and kissed his ears, and cuddled him, but she knew that life for black people was filled with shocking despair, traumatic incident, after traumatic incident, and hardship. The pain they felt was like a fire in their belly, their mother tongue.
After all, they had been forced to speak English, to speak broken English at best, to learn English-proper like machines, factory workers, women working on an assembly line, and all she could see was their post-apartheid inferiority, and her earth, and sky, and sea's superiority complex.
The talented scribe: Everybody has to grow up sometime
Whenever disaster strikes me in my world, I think of home (home as sanctuary, soft place to fall in flight, and adrenaline rush), or I go home. Welcomed by elderly parents, a happy dog licking my hand.
An old man forgets everything. Daughters though, have long memories.
Memories of their wasted potential, and their mother's wasted potential, memories of the tender eyes of the first high school boy they kissed, memories of painful things, memories of regret, and desire, and of wasted pain. I always thought, I don't really know why, of angels hiding in the dark ocean. Coming out into the light like volcano-lovers, or smoking, and drinking like Hemingway and Fitzgerald in France.
I thought of the poet Sharon Olds, and the writer Patricia Highsmith, oh, gosh, how much I wanted to be like them, how much I didn't want to enjoy sex, being kissed, pulled in close, and held in a man's arms.
But for most of my life, I was a blind oak, a sleeping woman, in pieces, in phenomena of constellations, found in galaxies of other worlds, dominated by the guy in quasi-relationships, and in the end, I forgave my father, what else could I do. He was in a wheelchair in the autumn of his years.
I thought that marriage could save you pain, but it only illuminated my mother's. Sex was non-existent for her for years after my birth. I forgave my mother for staying with my father when I was an atheistic- teenager. I looked at her, and wanted to be her. In control without anti-depressants, and sleeping pills, sane, with a half-man, half-female, sane, without a man. There was something about her intuition that was divine, almost natural in the supernatural. Then there was her faith, her courage, the price she paid.
I was raised in the household of a strong woman, leaf falls to ground.
Belief defies religious belief, norm becomes opinion, girls have fun, let loose at university, but I did not. I lost myself in films, and art exhibitions. The rain always took on a pensive transformation for me, for the sea I would dress in skinny jeans, comfortable sandals, and t-shirt if it were warm outside. It was always important to me how I looked to men first, and women, girls second. All women were affectionate girls to me.
My father always had self-destructive patterns in his behaviour. He used to drink, was popular with men and women, and dreamed him up a bisexual persona that I had to live with; my mother had to live with.
There was always talk, Sunday mornings he was in church beside my mother, and my mother ever protective of me, her only child, her only daughter sheltered me from my father, the cheat. Told me to grow up to be a radical, politized feminist writer, and thinker. To be an intellectual. Nothing like her.
She was a homemaker, and sang in the church choir, sometimes taught Sunday school, the piano, and participated on the stage sometimes, acting a bit part here and there. Always a supporting role though. She was a dreamer, everybody said so. Then they looked at me and said that I was just like her. We had the same large brown eyes, same hair, and same dreams. I had to have goals, and plans, it made me forget about the time I found my father wearing pink lipstick, and peacock-blue eye-shadow sleeping it off.
Summers meant holidays, hiking, and in my own writing, it meant wilderness. Anything could be planted there, stemming harvest, and my history with boys in high school was always complicated, but not my writing-history. It made me feel complex, the writing one of my teachers said once, unfairly, was more quantity than quality. How I hated her for that, planned her death from a mugging, a gunshot wound to the head, and I even planned my own death from an elixir of sleeping pills, and neat whiskey.
There was always an emptiness in my life, even when I was with other people, a person, or my closest girlfriend, we would be laughing, talking, drinking, but there would still be this void inside of me.
The bullets would be heart-shaped, and I would be playing Russian roulette with a make-believe gun. Now, I think of my mother, of my own androgynous beauty, what had attracted her in the first place to my father, that first sexual impulse, the first time he touched her, that was the catalyst for my own writing, touch.
I remember my writing from childhood, and adolescence, how dark it was. The colour of the day, the stolen blue in the middle of it, a sea of wave after wave that belonged to the ocean of my youth. My ex-lover is at work. I wonder who he is attracted to now, if he's fallen in love, who is the secret object of his beloved affection, and I wonder what her name is, what she tastes like, smells like, moves like on the dancefloor in a nightclub, sounds like in church, how she walks, how she talks on the exhale.
Books always tasted of sea light to me, the thrilling cadences, and rhythms of borders, and salt, and air. That strange hissing sound as meat touched grease in the pain that hit the air, a woman's perfume like a risky adventure with an exciting, and tall, dark, and handsome stranger from an off-campus bar, sea air in my lungs, the vibrations of classical music reminding me of waves hitting the shoreline. Peak breaking, trough meeting trough, and light. The sea, like the kitchen table was always sacred to me.
I remembered Paul's words, but what could words do anyhow. She, (he was talking about me), does not even know how to do sex, how to kiss even. That is not all she does not know how to do in bed. The people guffawed. The guys cheered him on him to tell them the whole story, the sob stories, the scenario in the bedroom. He said, she said, the talk got louder, the conversation boisterous. I turned inward. My identity cemented in this crowd of strangers.
What could intimacy between a person, and a girl possibly mean, he is infatuated with her looks, she is infatuated with the vision that he has of her. It is a lonely hunting-and-gathering game between the two parties. One searching for meaning, and respect, the other a sign of devotion, admiration.
Again, I turned inward, felt like an orphan from a country orphanage like Coco Chanel, self-pity rising up in me like an award for the role I was playing.