Africa: The next chapter begins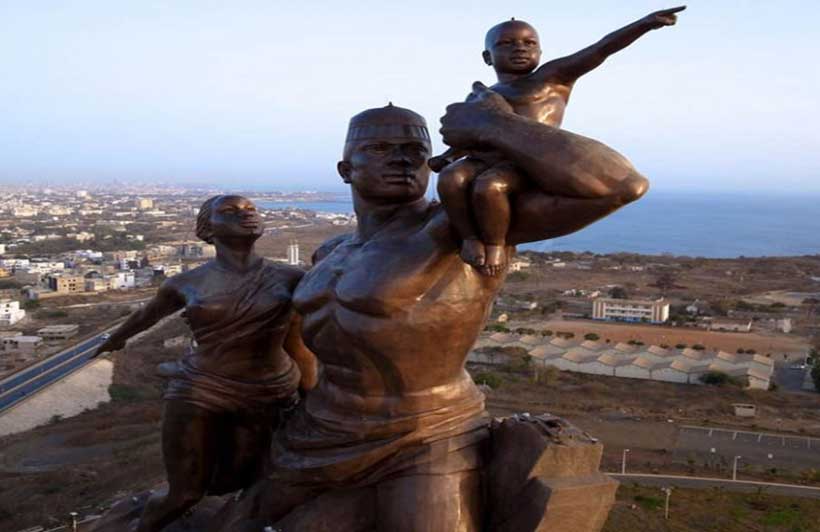 How does a continent decline? Corruption. Misappropriation of funds. Leadership, where leadership, the leaders of South Africa, or the leaders of a particular individual African country, where there is a continual struggle for power, for ownership. In my mind, the struggles, our burdensare as follows. Control, and self-control amongst politicians, dictatorships, no succession plan, genocide, civil war. It even points to our, all the men and women we call the visionary-leader. The servant-leader. Then there is power in the wrong hands. Financial woes. Citizens voting politicians into power who mess up monumentally. Power struggles amongst parties, coalitions. Poor mental health which leads to poor thinking, mistakes, poor decision-making. Poor decision-making stems from poor mental health. If the leaders of a control are mentally well, we will prosper. Then there is the majority of the world. This is affecting the online global platform as well. Digital, print media. Both the corporate and the public sector.
Sectors of industry, of transport, and foreign policy. Policy is key. We know this. We know the art of the deal. We also know of corruption. Of Cronyism. Suffering from mental woes, every depression, every malady, every mood, every brain disorder in the book. Taking medication for it. The sleepless nights. The insomnia. What drives the progress of a united and totally emancipated Africa? We must understand all of that. It has taken us centuries, but we have reached the perspective of understanding. Now we must progress even more. Enlightenment? Ask, how does a continent progress from the objectification, of the subjugation of poverty, tothe level-headednessof greatness, to knowledge, and beyond. To not only build visionary-leaders, servant-leaders, industrialists, leaders of industry, but philosophers in the vein of Nietzsche, psychologists like Freud, Adler, Jung,teachers like Montessori. The Greeks Aristotle, Hippocrates, and Homer they had it. Chutzpah. The Greek teachers, scholars.
We must not forget our composers like Moses Molelekwa. Nobody ever dies in vain. There is always the legacy, the succession plan, who will come after, who will take up the mantle, rewrite history. Even the dead speak.The powers that be in this century are basically the same that we were facing when the Dutch came, and then when the Settlers came. Indoctrination followed; churches and mission schools were built. The Khoi were educated about God. They learned to pray. They were taught about the cross, Calvary, and the resurrection. Indigenous homesteads were broken down. Farms were built. Land was taken. Class, hunger, disability and poverty are problems not unique to one individual country in Africa. Hunger is the greatest scourge that we as mothers, grandmothers, fathers, grandfathers, sons and daughters are facing in the Northern Areas. I speak of the Northern Areas, of the Eastern Cape, of South Africa. We can look at the shocking statistics. but it is symptomatic of African itself. It is greater than Africa.
Hunger is linked to mental health. Education is linked to mental health. Our children are gifted beyond measure. At this point in time, I will look at South Africa in particular. At the Northern Chapters I will sometimes discuss. This is important. We are dealing with those Africans of mixed-race descent. Descendants from the Dutch, English, the Europeans, the Portuguese, the French, the Khoi, the African, Saint Helena, Cape Verde, Dominica. Slaves as far back as the English India Company, and thereafter the Dutch East India Company. Yes, yes, we must all be recognised. The Coloured must be recognised. The Coloured identity must be recognised. The Coloured intelligentsia is in crisis. We must recognise in the greater scheme of things. From time to time, I will talk about the Northern Areas. Their families. Their schools. Their workplaces. A kind of emotional and financial security that goes beyond just job-security must also be discussed in the plainest terms possible when it comes to the Northern Chapters.
The Northern Areas which are found all over Africa.All this time men, gifted, gifted men. Young men have been living like outlaws on the fringes, the fringes of society. They are ignored, killed, murdered, land in jail, with no possible future of rehabilitation, where they can contribute positively to the society around them. Truancy is linked to poverty. A lot of the social problems in South Africa. How do these young men, to their families, become a father figure to their children? Education and discipline can both free your mind from the perspective that you are only learned, you are only intelligent, I can only hire you if you have a university degree. You can only open up a business if you studied finance, or economics, or accountancy, or if you're going to inherit the family business. These days even families, generations, have something to inherit if they are the indigenous peoples of South Africa. This ideal, ideal of a unified Africa is a beautiful dream, but there is a lot of work still to be done. The problems we are experiencing are teachers.
Teaching is the noblest profession in the world. But do we even dare discuss mental health and the teaching profession, the workplace, the church, our schools, the hierarchy found in the business-arena in the same breath. Businessmen want to talk business, business ventures, hedge funds, the economy, the global recession and how that is going to affect the JSE, and African economy, the world economy at the end of the day.Changes. We need to see changes; we need to see transformation in every sphere of our country. We need to recognise class. We need to understand what it is. Why the dichotomy between the working classes, the poor, the middle class, and the upper middle class exist. We live in an era filled with tech. Everywhere you look. Everywhere you use an app, or WhatsApp, or your tablet, or your cell phone. Virtual space, technology, the digital divide, affirmative action, broader based black empowerment. We are all as leaders and citizens out of touch with reality. The reality we are living in is a non-reality.
If we are aware of our problems, financial, security, emotional, mental health, what is class? Where do all our problems fit in with prizewinning, all of our elegant solutions. The rich think they have it. Prosperity. Education. Wealth. Considerable wealth. There's a fault line, but with who, which sector of government is the fault lying with. We are living in a new era. We Africans are not totally conscientized to that fact that because we live on this incredible continent, we do not lack resources. Africa is still plundered to this day. I said to myself that someday someone might be looking for this, or, rather asking what the key to knowledge is? How does undergraduate at a university prepare themselves for the great unknown. The workforce. The workplace. They go for interviews, they hand in the resumes, the panel asks them questions about their education, background to get to know them better. Knowledge. Knowledge is power. Knowledge is the key to all-understanding. We learn from our collective experiences in life.
From the time we are born, our entire childhood. Education is a lifelong learning experience. You never stop learning, questioning, asking. You never stop communicating. This inter-connectedness we have as Africans is lifelong. We have to have faith in each other that Africa will go the distance. At finding solutions. One of the problems that we are dealing with right on the continent is that there was a genocide in Rwanda between the Hutus and the Tutsis. One solution we must, must discuss is virtual space. We must discuss practicalities. Entrepreneurship. To build, create, sustain prosperity, wealth, progress in Africa. When describing oppression, the oppressed female, we must also take cognisance of the fact that we should also be empowering young women, raising them up touplift, and then to empower the next generation of women to come into the political arena, into education as teachers, administration, the corporate sector and the public sector. Recognise an African woman's chutzpah, intelligence, as equal, as noble equal.
Why would we say that we know who we are as Africans, what, and who we represent when clearly, we don't even recognise those of mixed-race descent. We are not overcoming the severe problems that every individual African has faced basically on every level, and every and each phase of its own development. There is poverty. There are squatters. There is homelessness. There is disability in this poverty, amongst squatters, and amongst the homeless. There is the even bigger Pandora's box of feeding millions. Of hunger, which is a huge undertaking. Then there is the leadership-question. Often men in leadership roles often serve in a patriarchal system. It is theirs and theirs alone. Roles of leadership in Africa should be open to both men and women. Let us come to a topic not spoken about often. Our loneliness. In Africa there is loneliness amongst races, amongst people of different faiths.Corruption is taking what does not belong to you in the first place. Cronyism is the function whereby you increase favour and wealth.
Prosperity and influence amongst your own. Then we come to the debate of political powers. Political leaders should be held accountable for the mistakes they have made in their position. We must ask, every Northern Chapter, every Northern Areas across the diaspora, all Africans must ask the following. What am I contributing to Africa, to African society, to the communities, status quo, norms and values of the Northern Areas? The Eastern Cape is one of the most undeveloped areas in South Africa. Many live in the rural countryside, townships are over-populated, racial discrimination is rife, the areas in the Northern Areas are crime-ridden, poverty-stricken, the youth are disadvantaged, marginalised. They are in need of knowledge, education, employment, work opportunities, skills, and expertise. Also, the self-awareness to understand their lineage, their cultural background, their heritage and traditions. We must look at the scale of hunger. The landscape of poverty as it exists for the majority of Africans.
Hunger is the key issue holding us back from Africa's progress, our prosperity.What will Africa be remembered for one day, the sibling rivalry between Dinga and Chaka? What will Patrice Lumumba be remembered for one day, Kwame Nkrumah, Stephen Bantu Biko? Black Consciousness must become the consciousness of every individual African. Remember Ruth First, remember Dulcie September, Dennis Brutus who mentored the poet Arthur Nortje, our intelligentsia, the intelligentsia Neville Alexander, Fikile Bam and George Bizos. Forward thinkers. Thought-leaders.Visionaries. Every African intellectual that has walked in this world, we must take hold of the lesson. We had great leaders of integrity, who understood the difference between civil disobedience, now we must look at both the inherent psychological framework of Africa, the African, because that is where the root, the cause, the issue of faith, of our social ills, our political problems arise from. Now in this era, we know where we are going to.
African leaders, her visionaries know the direction in which we are progressing. The era, reaching the nexus of the middle of the African Renaissance. Now our writers must begin to write. Where is our female Chinua Achebe, J.M. Coetzee, Wole Soyinka, Onyeka Nwelue. There was our Doris Lessing. There was our Nadine Gordimer. There is our Thuli Madosela. Our Winnie Madikezela-Mandela. Where is our Susan Sontag, our Virginia Woolf? What is the difference between consciousness and becoming conscientized?Apartheid and colonialism, genocide and civil war will mark our attitudes until Kingdom Come will always be a part of our collective consciousness of who we are as Africans. We must break down our stereotypes, and use this era of our Renaissance, our African Renaissance to move forward. Not hold African, the youth, the next generation accountable, responsible, for the sins of our past. The only way to wash away those sins is to use the tradition we have always had, storytelling.We speak about diversity, ethnicism.
We must continue to speak about diversity, the multi-ethnic groups in Africa, throughout Africa, that exist in the totality of this novel sensibility, this almost spiritual sensibility (yes, we are making progress, progress is there for all of us to familiarise ourselves with, now we must work towards not only equality, but the emancipation of woman-figures). Build women into political leaders, business leaders, entrepreneurs, artists. Gender diversity still exists. What is wrong with that scenario? Is it so wrong? Gender equality will progress in its own time, and as we know time in Africa heals everything. Everything. Timing in Africa is a spiritual concept. Dealing with divinity. Then we come to the aspects of healing, oral storytelling. Healing from the genocide Africa has witnessed, apartheid, xenophobia, colonialism, prejudice, it is going to be a completely natural process.In films, we are still portrayed as having still this slave-mentality. We are the colonialised native working the land, planting the cotton, working on plantations. We are the Hottentot.
Prejudice, prejudice, slave-mentality no more, nor more. No more. For this is a new era, our era, the nexus of the African Renaissance. We must, we must look to solutions not just for the individual, male or female. Grasp them as if our very life depended upon it, Africa's very livelihood, the younger folk, that generation has a belief, a mandate, a commission. In time, we will understand that every generation has a mission to fulfil.We need to discover a novel belief in the changes taking place across a broad spectrum in Africa. What we are struggling with are what previous leaders struggled with too. Liberty, our liberties as a socialised, central Africa. An absolute emancipation from oppression. The youth want what the adolescent Mandela wanted when he left the Eastern Cape for Johannesburg. Ask yourself this, was it really freedom, or was it destiny whispering sweet nothings in the first democratically-elected, first president of the majority of this continent. It was like that for all of us. It is like that for this generation.
This generation of future leaders, future visionaries. Visionaries in every field, every area, in every arena.Mentorship. We need mentorship. Strong and dynamic mentorship. Mentors are leaders too. To be an apprentice, to want to be an apprentice in the era of this African Renaissance, but specifically not looking at African storytellers, African artists, photographers, novelists, the canon of African literature. Then there are our African scientists, our African mathematicians, our African administrators'. I say African, because that is our identity at the core of our intrinsic personality, at the heart of our character. We are being, but we are collectively an Africa, not in stasis, but marked for freedom. It will come not only with independence from colonialism, and apartheid, racial discrimination and xenophobia, it will come with our personal freedom. Look, we must understand what it means to be African. Not accept it as a phenomenological we are looking at African visionaries, we are looking at the emancipation of our female leaders.
No longer will they be put away from sight, in a Pandora's box. Women have a voice that speaks to the millions on this continent. The chapter is just beginning.
Thoughts From the Frontline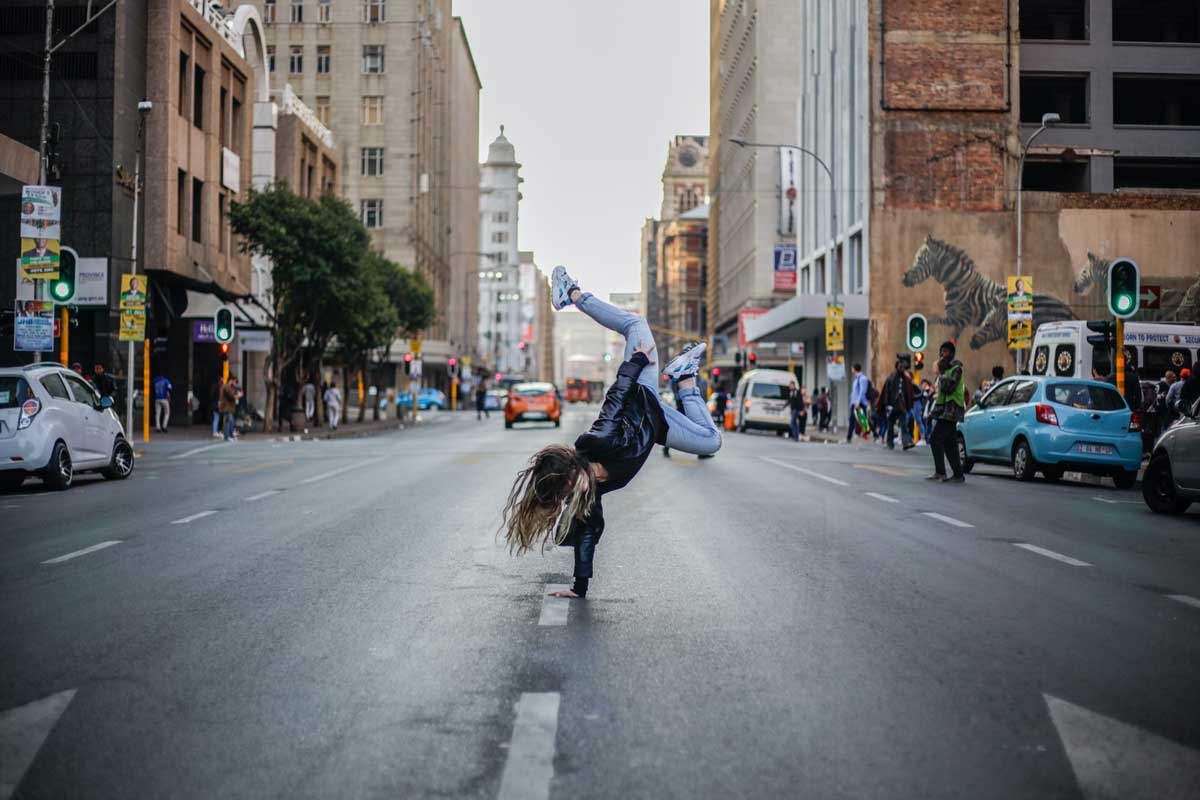 "Hip/Hop, Trap. I would describe my music as different, unique, compared to what I hear in the music industry in South Africa. It is a different sound of genre based on hip hop. In my downtime I listen to artists like Mexikodro, Playboi Carti, Diego Money, Pyrex Whippa, Lil Gotit and Sahbabii. In my life my family has been and still is a major influence, I just want to see them happy and stress free. I want to be successful so that they can spend the rest of lives living comfortably. I chose music because I believe that it is something I'm good at. I wouldn't call myself a musical genius, or say that I'm talented musically because I'm not but, I have taken the time to learn everything that I know today, I started as a rapper, but now I am a producer as well, a very good one if I should say, I mix and master vocals, well I try to. It is still something I am learning on a daily basis and I believe that one day if not soon, I will understand that aspect of music. The guys who I record with are so gifted at what they do, we really inspire each other to take it to the next level. I would be lying if I said that I inspire myself, well maybe I do, I don't know, however what I do know is that we can go to the next level together because nowadays you rarely see a duo or a group of rappers in the South African music industry, there are 4 of us in our group including others who aren't full time as yet, I think that makes the odds better for us to take it to the next level as opposed to being a solo" SUPREME ZEE, CEO OF Holidae Don't Stop!
"What inspires me to take it to the next level is basically my daughter, Family and my everyday experiences growing up and living in Westbury losing friends and family to gang violence had a huge effect on me since a young age I've been through hell and back if I may describe in short and I've realized, to make it out you really need to dig deep. This is also one of the main reasons why I started writing music. I love Music, it is my passion that is mainly why I chose to make music, ever since a young age I've just been through the worst writing music and articulating every word I write is therapeutic. Manifesting and having faith in God has carried me through. Major influences in my life remains God, my baby girl, my family and obviously my Team Holidae Dont Stop! We always encourage one another to do our best we definitely do bring out the best in each other and I'd say the beats that supreme Zee creates brings out the best in me personally and it's also one of the major influences in my music career it's only elevated since the moment we started. In my down time I listen to All types of music mostly Gospel & HDS. I would describe my music as being one in a million very versatile, real and unusually different from the usual and it has an unorthodox flow and style to it so you can literally expect only the best" TheGR8ACE, CEO and co-founder of Holidae Dont Stop!
My inspiration comes from knowing that I have a God given talent and my friends (HDS) and family that motivates me day to day to do better. I chose music because as a hobby it is something I love doing which started out in high school where I had friends that used to rap over beats and I'd just stand within the circle and listen to their rhymes and it became to amuse me when I found out that there are people in my community creating their own music, whereas in 2019, I linked with the crew Holidae Dont Stop! and it has been a wonderful journey ever since! Learning and growing at the same time. My mother has played a role as one of my biggest inspirations including friends (HDS) have been a major Influence in my life, for they always pushed me to be a better me. Not giving up on me and providing not bad advice but love and positivity. I've been in difficult situation in the past and I am just trying to make a better standard of living for my family, my friends as well as my community (Westbury). In my down time I listen to various genres like Rock, Rnb, Hip/Hop, Rap, Emo Rap. I would describe our music as Western Plug for it derives from Hip-hop with an offbeat including 808s and guitar and piano samples that Supreme Zee (Producer) recreates and when hearing the beat, I can automatically put my heart on it." Bando -recording Artist at Holidae Dont Stop!
 To conclude this, we are all from Johannesburg South Africa as one of our members spread across as far as Cape Town, temporarily. Our member who are not full time are – Leiph Camp (Splaash66) Stock broker, Razaak Benjamin (Glock) Salesman and Marion Reyners (Marion The Great) Facilitator. "Our music is Bold, Iconic and timeless" TheGr8ce. Our crew is based in Jozi (Johannesburg) although we do not have a manager as yet. Our follow up record will sound similar to the "Western Plug tape" that we have recently released, followed by 3 singles. Plug is a genre that derives itself from Hip-Hop and our next single will drop in 2 weeks. The link to our music is on all platforms and the Love and support would be much appreciated. We literally wont stop! –
Slavery and the real life bending sinister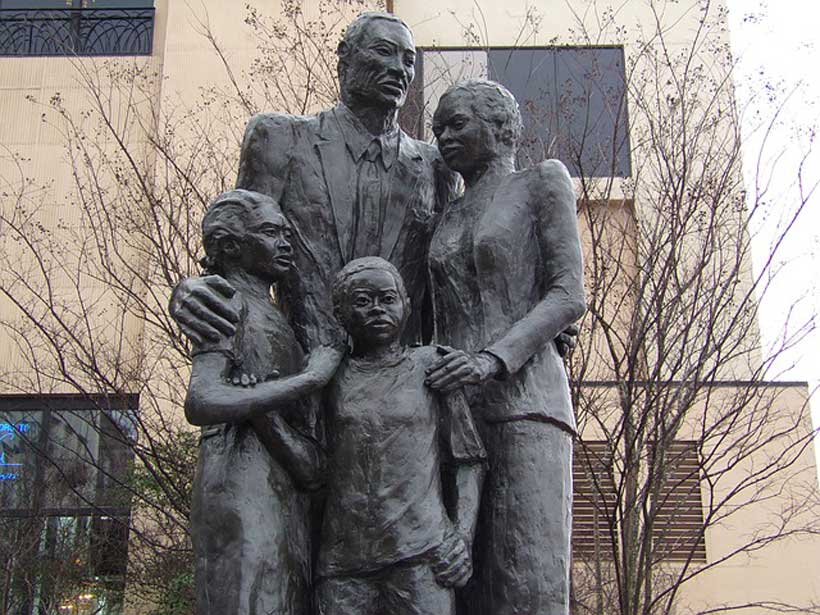 What is slavery? It is nothing more than poverty of the mind. It is not a school of thought or a philosophy. It is scarcity. It is lack. It is cumbersome. It is heavy. It is a burden.
What does it have to do with politics? Ask what it has to do with genocide.
What does it have to do with the power of having a slave mentality? Just as easily as we rise, we fall. A leaf. Ask yourself this. Does the leaf or gravity have the slave mentality or is it just a path to its consciousness, and if it is a meandering path to its consciousness what does that make of gravity? Gravity is easily the culprit or saboteur. A cup carries water but how does the water break through the physical wellness of the body to sate thirst, how does water flow through the universal meridians and find sanctuary in all the wild places that the ocean cannot contain, in code, in which case what observations come out of these natural and bohemian studies.
A slave is a slave is a slave. My grandfather was a slave. My great-grandfather was a slave. On both the paternal and maternal side they are non-existent for me. I live for my father. My father is not a slave. You see his mind is not enslaved. His psyche, his mental, emotional, physical wellness, intellectual prowess and integrity is intact inasmuch as he is not a slave to the peculiarities and eccentricities of the people he finds himself amongst.
In the stages of my own life I can see that I have been enslaved (my mindset and attitude was) by my body image, my identity of cosmic Africa, the cosmos, my self as an African, what I was entitled to, my basic self esteem. I was a slave to my sister, her dalliances, her whiteness, her renouncing Africa for America then Europe and I understood what loneliness, family, friendship and family finally meant and this frightened me a great deal because I realised I had never really loved myself before. I was a slave to every moment up until I heard James Baldwin speak up. I had truly been a slave to waiting for someone to release me and offer me relief somehow from this kind of suffering and cognitive thinking. I wanted happiness but the price for my freedom was this. Somebody else had to love me before I could.
Ask what slavery has cost us as humanity. Look back at history. When I look back at history, all my life I never felt safe. Whether it was the bogeyman, or a horror film, or apartheid, or reading about apartheid, acknowledging it was the difficult part. How would you even begin that dialogue? What could you partner with those hectic images that left you with an urgency and a sense of betrayal from God? So, I grew up with an unpleasant disdain for middle class families in South Africa. It was easy for me to picture them as racist which they were and still are to a certain degree and yet how could I not be? The thought of slavery and decolonization never left me even as a child as I sought to fight for the betterment of society and to right all the evil wrongs.
Slavery is everything. It is primitive. It is visible if you look hard enough. We haven't even begun to talk about or discuss in rational terms without venting or becoming agitated or irrational about race relations in South Africa or slavery as a concept or narrative in Africa.
On watching David Mamet in an African context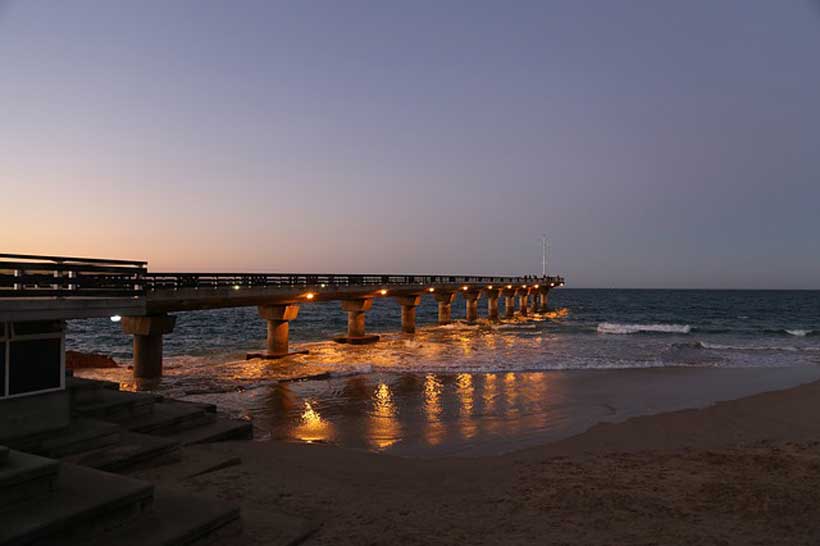 His boots made a squelching sound. In the whorl of her ear a squelching noise on the welcome home mat. The man was quick. The girl was slow. The woman was slow to speak. She was slow to communicate what she was thinking and feeling. The secret part of the actor was valid. Her fear, anxiety and chemistry becoming like the flapping wings of a Bach woman. After the interview came the hurricane. Late morning the man realizes his mistake. The woman remembers her parents' relationship from childhood. The man remembers how the young woman looked the day he married her. He remembers their courtship and the day they got married. How he squinted at her through the sunlight that fell upon her hair that day at the beach. He had gone fishing. Caught nothing.
He had left her alone to read a magazine on the beach. The town was near decay. It was a tourist destination for the mega rich. She will think one day (the girl inside of her) that she married the wrong one. The apparitions come at night. The snow in winter. David Mamet is a mega rich American writer and Republican intellectual. He has made it. Millions won't. Millions idolize him. Thousands want to be him. They want to live his life for him. They admire him for living so well. There is driftwood on the beach. The chips of wood are like a magnet almost as if they are chipping away something of life at the root heart of humanity. There is always a story to be told from life, from everything. Everyone has a story to tell. The girl sighs with a thousand other girls. Her soul is bitter. She has lost something. She feels she has lost everything because the guy has up and left her stranded with the baby. What is she thinking, what is she feeling? David Mamet is a well-known playwright. In a shining circle the bleak ones live in this world feeling nothing. Existing on the fringes of this life world. They wait in unison for the hereafter. I realize my mistake now. The young girl fell for the wrong guy. The twig sucks me in. The man walks in beauty. Wild geese are calling with a purpose. Music in Africa has its own language.
We are conditioned to think that nothing lasts forever in politics. The only thing that really lasts is a story. It has prophecy and legacy combined. Which one lasts longer? What of our playwrights and our songwriters? It is a summer evening. People are dancing in the street. The smell of barbecue is smoky. She looks at her face as she passes a shop window that is brightly lit up and doesn't recognize her own face. The wretched and forlorn look upon her face. The young girl smells of bloom ad smoke. She thought she would give it up for Lent. David Mamet is a world-famous director and writer who understands the nature of art and truth when it comes to telling and writing original stories. He started his own theatre company. He married an actress. Conquerors know of miracles. The house has a room that has been standing empty for years. The naming of parts comes with having a range of intelligence, scrutiny, wearing a sorrowful mask, understanding suffering. The woman has a slender body. The actress has a stunning face. The woman has a confession. There is a sharp intake of breath as the man's fist comes crashing down on the table. You cut your finger with a kitchen knife. Remember, the day you cut your finger with the kitchen knife. Or was it really your fingernail?
The director goes back and forth, back and forth cutting between the tension and the dialogue of the actors. He walks them through their paces. The actors take a well-deserved break. They talk and interact with each other. They smoke and laugh. The girl throughs her head back and sounds silly when she tries to put everyone else at ease when she is not with her own performance. There is some insecurity there. Some self-doubt. They run lines. The gravity of the thing comes into view. We all struggle. Don't we all, someone in the group says. There are confessions. Then there are more confessions with a trimmed and a manicured nail. I am getting old. I can feel it in my bones. The flesh of my flesh was very tender that day I cut my finger with the kitchen knife. I sliced it like a pear. Prizes make you happy and sad. Here is the ballad of a growing intimacy, a camaraderie amongst the actors in this theatre company. They mill around. No one wants to end the flow of the conversation. They want to work. They don't want to go home yet. It means sitting at home alone for some. It means a lonely night. The beauty of the dahlias is complicated. Will there be real flowers or plastic fruit on opening night on the table? My sister doesn't phone to talk to me.
When she does telephone, she speaks to my mother. I wish I was more real than having this kind of a fake personality. The actress is deciding whether to paint her toenails a fire engine red to stay in character. Pain helps you to grow. If you forsake pain, you also forsake growth. All of us should conquer something in life. Let us go into the wild that is calling. My life has always been on this path.
On the edge of uncertainty. My soul is gone to tell you the truth. It has lost a bit of its own mystery.
When I speak of David Mamet, I think that in the context of Africa that there is the worker Mamet in all of us. Whether it comes to the tradition of oral storytelling or not, the linear arrangement of the goal of the storyline or in the sheltered pose of the actor reading their lines from a script. The past slips out of its calling. Its shell of water. It passes away into nothingness. That means absolutely nothing and everything to me.
I feel it coming. I feel it coming on. Turning me around. This lonely night. Beyond the trees I feel the thaw.