Mitchell Belfer is President of the Euro-Gulf Information Centre, a Rome-based organization that is engaged in building political and economic bridges between European countries and the Gulf states. Mr. Belfer is Senior Lecturer in International Relations, Terrorism and Security at the Metropolitan University Prague (Czech Republic) and Editor-in-Chief of the Central European Journal of International and Security Studies. He also sits on the Steering Committee of the Global Institute for Cybersecurity Technologies among other editorial, research, and scientific boards.
What is the mission of the Euro-Gulf Information Centre and why was it established?
We were founded in 2015, and I am the founder of the organization. Basically, after 10 years of working as an academic — I was the head of the Department of International Relations at the Metropolitan University of Prague — I saw that there was really a gap, not very much work was done in terms of outreach and trying to really create mechanisms of better understanding between civil society groups and between scholars in the Gulf and Europe. Most importantly, there was also a gap between decision-makers and practitioners of politics. Of course, there are national institutes in Europe that are related to the Middle East and vice versa, but I thought that an outreach center that does think tank work as well was something very much needed and in 2014 we set up a kind of process of dialogue to prepare the groundwork. Since then, we have hosted an assortment of activities: assisted with delegations, we have done events in Brussels, London, Paris, Prague, and of course, Rome. We have helped the European Parliament in terms of understanding different militia groups, from ISIS to Hezbollah. We have done work together with key leaders in Europe and the Middle East to try to establish contact points between them. This week we are moving to a different area a little bit — women's empowerment in Europe.
Which Gulf states are considered to be the key partners of the EU? Which countries in the region have closer relationships with Europe and why?
I think there is diversity in security policy in Europe and the Gulf. The EU has a specific relationship with the Gulf Cooperation Council (GCC), they have been working on a free trade agreement for some 18 years and it is still not complete. But relations to the EU members are very engaged and the Arab Gulf states are very close to Europe. In terms of the trend, Europe is increasingly engaging with Saudi Arabia in terms of security, in an assortment of economic projects, religious affairs and in infrastructural development as well. I think that Saudi Arabia is going to play a much more important role in the European policy in the years ahead. Bahrain is a small island country, but it is also very important strategically. Britain has a naval facility there, and the United States which binds a lot all Europe together, especially under the aegis of NATO, also have a facility in Bahrain. Bahrain is also the most tolerant and open country in the region. Kuwait is another example of quite close partnership with the EU and the new delegation to Kuwait is an indication of their relationship. The UAE too is allied to nearly all EU states.
Saudi Arabia accused Qatar of supporting terrorism. In your opinion, are these claims grounded? How do you assess the efforts taken by the Qatari government to counter terrorism financing?
Qatar is a major financial backer of the Muslim Brotherhood and fractions of the Muslim Brotherhood are very close to terrorism and radicalization. Some Muslim Brotherhood groups are championing all kinds of fringe groups like ISIS. Qatar is not signing over cheques directly to ISIS, it is signing them to Muslim Brotherhood cells who are aligned in ideology and strategy to ISIS and other radicals. For the record, a couple of years ago Qatar literally paid a billion dollars in cash to Islamic radical groups in Iraq for the release of a group of vacationing (in Iraq?) royals that had been taken a hostage in very odd circumstances.
I think that Qatar needs to be much more responsible. In the last year, it tried to cut back on financing the groups that are terror-linked. It is not 100-percent working. There are still members of their government who support these groups and do not even view these groups as terrorists. This is probably the biggest problem. Saudi Arabia also has a problem, but it is emerging as a country that is stopping and challenging radicalized militias.
Also, over the past 6–7 years, Qatar has started to work very closely with Iran, while Saudi Arabia and Iran have hostile relationships. Iran is responsible for creating great levels of instability in Saudi Arabia and the Gulf in general. Some people in the Gulf question the loyalty of Qatar because of its relationships with Iran.
How is Qatar coping with the boycott?
It is not coping very well and has to import more from Turkey and Iran. The truth is that it always has been a small actor in these relationships. In the Gulf region, while the other countries are collaborating for their collective benefit, Qatar has to work closely with Turkey and Iran, and it is becoming dependent. In that dependence, the Qataris will never have the opportunity to break out. Turkey has a military base there and Qatar has less of a chance to tell them to leave as Ankara seeks to place more and more soldiers in Qatar to the point that the Turkish contingent will be half the size of Qatar's own standing military. It is tremendous.
The New York Times reported a secretly recorded phone call suggesting that the Qataris could allegedly be behind a May bombing in Somalia. What are Doha's interests in the region?
All counties in the Gulf have their interests in Africa in general. They are interested in it primarily because of resources. All the Gulf countries require food and water importation. Saudi Arabia does have its agricultural sector, but they also have to import so much food. Given those circumstances that all the countries do have vested strategic interests in Africa, they could have a kind of increased competition in Africa. And it is not only between the Gulf countries, but it also includes China. Basically, everybody looks at Africa as a new Great Game of competition. In term of specific recording and suggestion, I refrain from reading too deeply into it. This kind of information is not 100% reliable. But I could see it happening, I mean relationships between this kind of groups and countries like Qatar exist.
As for Saudi Arabia. Recently, the Saudi government announced that it would extend new rights to women. In particular, Saudi women will be able to travel independently. How do you assess these changes? Is it really a step towards greater freedom for women in Saudi Arabia?
Every time one goes to Saudi Arabia over the last decade, they see a different country. It is not only because of the 2030 program, that's part of it, sure. But actually, you have a young population that is making demands on its government. And some of those demands are about women's roles and others on the changing role of religion in society. And Saudi Arabia is developing its own national interests rather than pursuing pan-Arabism or pan-Islamism and its national interests are also about increasing tolerance and modernizing socially, politically and economically.
So it is not only that women can drive and women can travel freely, but that women can and are contributing to their country. More than 300,000 Saudis, men and women, leave the Kingdom every year to study abroad. They go to London and Paris, New York. And they come back and have ideas, ideas on how they can shape their society. Everyone is interested in seeing the evolution of the country. A whole generation is changing the country forever and women are at the forefront of those changes. There is a mixed institution — MISK — which is comprised of young men and women and it is an innovation center with projects all over the Kingdom. It is led by young ladies who are so vital to the future of the country and they know that their mission is not just about the center but about the country and women's roles in it.
In your monograph titled "Small State, Dangerous Region: A Strategic Assessment of Bahrain" you focused on this country in the Gulf. Could you please tell us what this book is about?
Bahrain is a very good example of a small country surviving a very difficult strategic environment. If you think about the Gulf, one thinks of both the regional powers such as Iraq, Iran, Saudi Arabia and the global actors: the US, UK, Russia. I decided to look at something else, at Bahrain, the smallest state in the region. It is less than one thousand-square-kilometers. And the academic question of how Bahrain could survive against such massive forces around is important to answer. And the answer is simple—smart leadership, strong citizenry, and functional alliances.
The recent video appearance of ISIS leader Abu Bakr Al-Baghdadi has sparked concerns among experts who warn that more terror attacks could be expected. In your opinion, what does this recording tell us?
The short answer is that Abu Bakr al Baghdadi is still alive, ISIS has money and soldiers. I think that we should be reminded that just because the Islamic State has lost its territory, it should not be discounted. It remains a threat to European, Middle Eastern, and international security. And we need to take it seriously. I think that more emphasis has to be paid to finding and bringing somebody like Abu Bakr al Baghdadi to justice, on the one hand. And, on the other hand, to properly invest in the future of Iraq. If you don't invest in the future of Iraq, we will keep getting a repetition of such groups and violence.
From our partner RIAC
North Africa: Is Algeria Weaponizing Airspace and Natural Gas?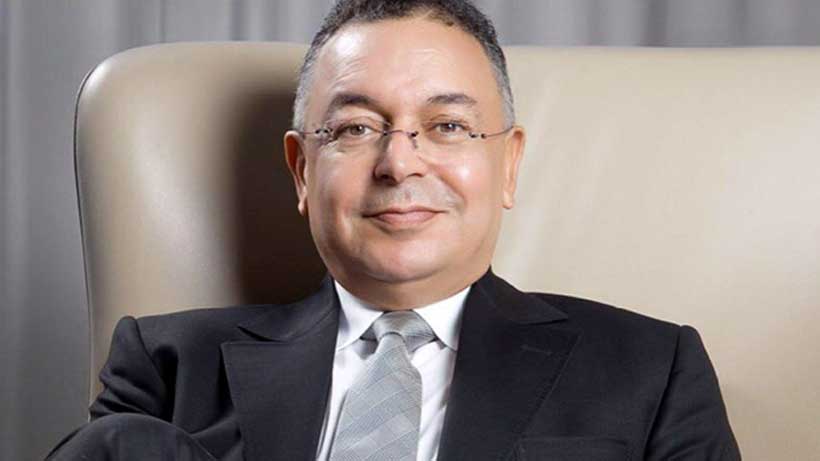 In a series of shocking and unintelligible decisions, the Algerian Government closed its airspace to Moroccan military and civilian aircraft on September 22, 2021, banned French military planes from using its airspace on October 3rd, and decided not to renew the contract relative to the Maghreb-Europe gas pipeline, which goes through Morocco and has been up and running since 1996–a contract that comes to end on October 31.
In the case of Morocco, Algeria advanced 'provocations and hostile' actions as a reason to shut airspace and end the pipeline contract, a claim that has yet to be substantiated with evidence. Whereas in the case of France, Algeria got angry regarding visa restrictions and comments by French President Emmanuel Macron on the Algerian military grip on power and whether the North African country was a nation prior to French colonization in 1830.
Tensions for decades
Algeria has had continued tensions with Morocco for decades, over border issues and over the Western Sahara, a territory claimed by Morocco as part of its historical territorial unity, but contested by Algeria which supports an alleged liberation movement that desperately fights for independence since the 1970s.
With France, the relation is even more complex and plagued with memories of colonial exactions and liberation and post-colonial traumas, passions and injuries. France and Algeria have therefore developed, over the post-independence decades, a love-hate attitude that quite often mars otherwise strong economic and social relations.
Algeria has often reacted to the two countries' alleged 'misbehavior' by closing borders –as is the case with Morocco since 1994—or calling its ambassadors for consultations, or even cutting diplomatic relations, as just happened in August when it cut ties with its western neighbor.
But it is the first-time Algeria resorts to the weaponization of energy and airspace. "Weaponization" is a term used in geostrategy to mean the use of goods and commodities, that are mainly destined for civilian use and are beneficial for international trade and the welfare of nations, for geostrategic, political and even military gains. As such "weaponization" is contrary to the spirit of free trade, open borders, and solidarity among nations, values that are at the core of common international action and positive globalization.
What happened?
Some observers advance continued domestic political and social unrest in Algeria, whereby thousands of Algerians have been taking to the streets for years to demand regime-change and profound political and economic reforms. Instead of positively responding to the demands of Algerians, the government is probably looking for desperate ways to divert attention and cerate foreign enemies as sources of domestic woes. Morocco and France qualify perfectly for the role of national scapegoats.
It may be true also that in the case of Morocco, Algeria is getting nervous at its seeing its Western neighbor become a main trade and investment partner in Africa, a role it can levy to develop diplomatic clout regarding the Western Sahara issue. Algeria has been looking for ways to curb Morocco's growing influence in Africa for years. A pro-Algerian German expert, by the name of Isabelle Werenfels, a senior fellow in the German Institute for International and Security Affairs, even recommended to the EU to put a halt to Morocco's pace and economic clout so that Algeria could catch up. Weaponization may be a desperate attempt to hurt the Moroccan economy and curb its dynamism, especially in Africa.
The impact of Algeria's weaponization of energy and airspace on the Moroccan economy is minimal and on French military presence in Mali is close to insignificant; however, it shows how far a country that has failed to administer the right reforms and to transfer power to democratically elected civilians can go.
In a region, that is beleaguered by threats and challenges of terrorism, organized crime, youth bulge, illegal migration and climate change, you would expect countries like Algeria, with its geographic extension and oil wealth, to be a beacon of peace and cooperation. Weaponization in international relations is inacceptable as it reminds us of an age when bullying and blackmail between nations, was the norm. The people of the two countries, which share the same history, language and ethnic fabric, will need natural gas and unrestricted travel to prosper and grow and overcome adversity; using energy and airspace as weapons is at odds with the dreams of millions of young people in Algeria and Morocco that aspire for a brighter future in an otherwise gloomy economic landscape. Please don't shatter those dreams!
Breaking The Line of the Israel-Palestine Conflict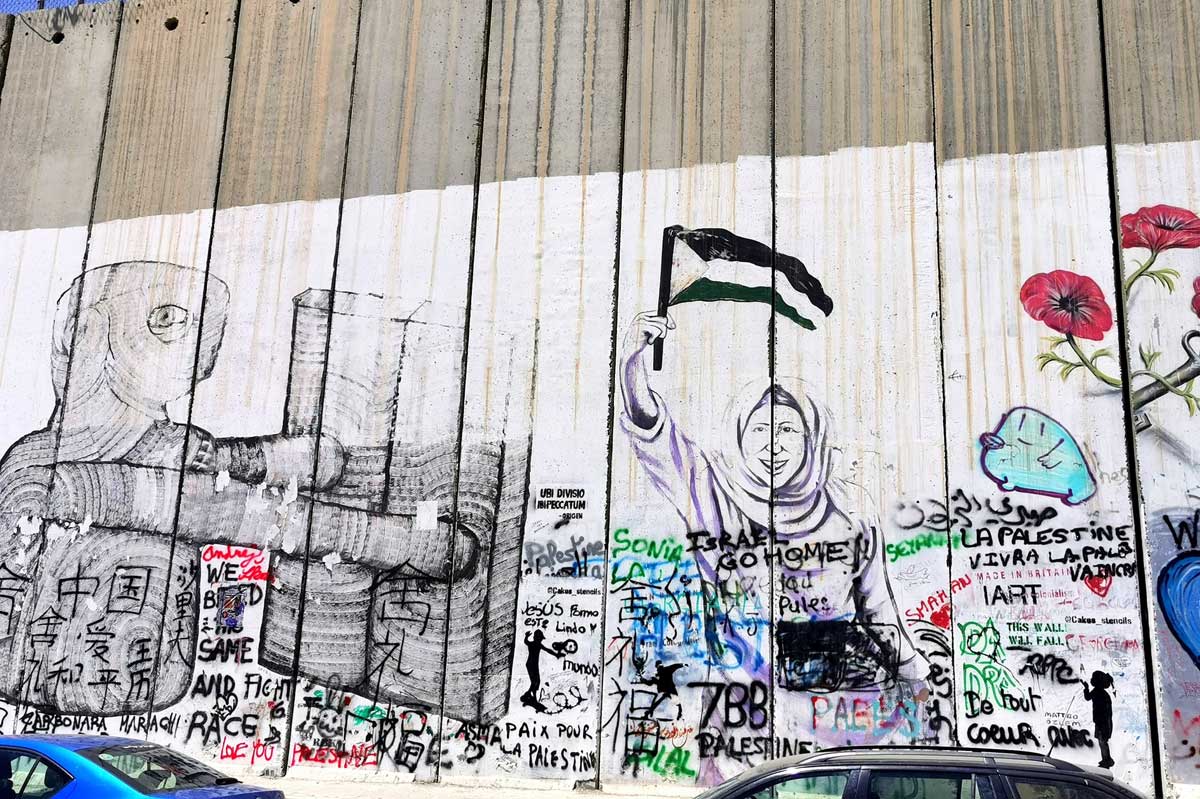 The conflict between Israel-Palestine is a prolonged conflict and has become a major problem, especially in the Middle East region.
A series of ceasefires and peace negotiations between Israel and Palestine that occurred repeatedly did not really "normalize" the relationship between the two parties.
In order to end the conflict, a number of parties consider that the two-state solution is the best approach to create two independent and coexistent states. Although a number of other parties disagreed with the proposal, and instead proposed a one-state solution, combining Israel, the West Bank, and the Gaza Strip into one big state.
Throughout the period of stalemate reaching an ideal solution, the construction and expansion of settlements carried out illegally by Israel in the Palestinian territories, especially the West Bank and East Jerusalem, also continued without stopping and actually made the prospect of resolving the Israeli-Palestinian crisis increasingly eroded, and this could jeopardize any solutions.
The attempted forced eviction in the Sheikh Jarrah district, which became one of the sources of the conflict in May 2021, for example, is an example of how Israel has designed a system to be able to change the demographics of its territory by continuing to annex or "occupy" extensively in the East Jerusalem area. This is also done in other areas, including the West Bank.
In fact, Israel's "occupation" of the eastern part of Jerusalem which began at the end of the 1967 war, is an act that has never received international recognition.
This is also confirmed in a number of resolutions issued by the UN Security Council Numbers 242, 252, 267, 298, 476, 478, 672, 681, 692, 726, 799, 2334 and also United Nations General Assembly Resolutions Number 2253, 55/130, 60/104, 70/89, 71/96, A/72/L.11 and A/ES-10/L.22 and supported by the Advisory Opinion issued by the International Court of Justice (ICJ) in 2004 on Legal Consequences of The Construction of A Wall in The Occupied Palestine Territory which states that East Jerusalem is part of the Palestinian territories under Israeli "occupation".
1 or 2 country solution
Back to the issue of the two-state solution or the one-state solution that the author mentioned earlier. The author considers that the one-state solution does not seem to be the right choice.
Facts on the ground show how Israel has implemented a policy of "apartheid" that is so harsh against Palestinians. so that the one-state solution will further legitimize the policy and make Israel more dominant. In addition, there is another consideration that cannot be ignored that Israel and Palestine are 2 parties with very different and conflicting political and cultural identities that are difficult to reconcile.
Meanwhile, the idea of ​​a two-state solution is an idea that is also difficult to implement. Because the idea still seems too abstract, especially on one thing that is very fundamental and becomes the core of the Israel-Palestine conflict, namely the "division" of territory between Israel and Palestine.
This is also what makes it difficult for Israel-Palestine to be able to break the line of conflict between them and repeatedly put them back into the status quo which is not a solution to the Israel-Palestine conflict.
The status quo, is in fact a way for Israel to continue to "annex" more Palestinian territories by establishing widespread and systematic illegal settlements in the West Bank and East Jerusalem. Today, more than 600,000 Israeli settlers now live in the West Bank and East Jerusalem.
In fact, a number of resolutions issued by the UN Security Council have explicitly and explicitly called for Israel to end the expansion of Israeli settlement construction in the occupied territory and require recognition of the sovereignty, territorial integrity and political independence of the region.
Thus, all efforts and actions of Israel both legislatively and administratively that can cause changes in the status and demographic composition in East Jerusalem and the West Bank must continue to be condemned. Because this is a violation of the provisions of international law.
Fundamental thing
To find a solution to the conflict, it is necessary to look back at the core of the conflict that the author has mentioned earlier, and the best way to resolve the Israeli-Palestinian conflict is to encourage Israel to immediately end the "occupation" that it began in 1967, and return the settlements to the pre-Islamic borders 1967 In accordance with UN Security Council resolution No. 242.
But the question is, who can stop the illegal Israeli settlements in the East Jerusalem and West Bank areas that violate the Palestinian territories?
In this condition, international political will is needed from countries in the world, to continue to urge Israel to comply with the provisions of international law, international humanitarian law, international human rights law and also the UN Security Council Resolutions.
At the same time, the international community must be able to encourage the United Nations, especially the United Nations Security Council, as the organ that has the main responsibility for maintaining and creating world peace and security based on Article 24 of the United Nations Charter to take constructive and effective steps in order to enforce all United Nations Resolutions, and dare to sanction violations committed by Israel, and also ensure that Palestinian rights are important to protect.
So, do not let this weak enforcement of international law become an external factor that also "perpetuates" the cycle of the Israel-Palestine conflict. It will demonstrate that John Austin was correct when he stated that international law is only positive morality and not real law.
And in the end, the most fundamental thing is that the blockade, illegal development, violence, and violations of international law must end. Because the ceasefire in the Israel-Palestine conflict is only a temporary solution to the conflict.
Iran unveils new negotiation strategy
While the West is pressuring Iran for a return to the Vienna nuclear talks, the top Iranian diplomat unveiled a new strategy on the talks that could reset the whole negotiation process.
The Iranian parliament held a closed meeting on Sunday at which Iranian Foreign Minister Hossein Amir Abdollahian briefed the lawmakers on a variety of pressing issues including the situation around the stalled nuclear talks between Iran and world powers over reviving the 2015 nuclear deal, officially known as the Joint Comprehensive Plan of Action (JCPOA).
The Iranian foreign ministry didn't give any details about the session, but some lawmakers offered an important glimpse into the assessment Abdollahian gave to the parliament.
According to these lawmakers, the Iranian foreign ministry addressed many issues ranging from tensions with Azerbaijan to the latest developments in Iranian-Western relations especially with regard to the JCPOA.
On Azerbaijan, Abdollahian has warned Azerbaijani President Ilham Aliyev against falling into the trap set by Israel, according to Alireza Salimi, a member of the Iranian Parliament's presiding board who attended the meeting. Salimi also said that the Iranian foreign minister urged Aliyev to not implicate himself in the "Americans' complexed scheme."
In addition to Azerbaijan, Abdollahian also addressed the current state of play between Iran and the West regarding the JCPOA.
"Regarding the nuclear talks, the foreign minister explicitly stated that the policy of the Islamic Republic is action for action, and that the Americans must show goodwill and honesty," Salimi told Fars News on Sunday.
The remarks were in line with Iran's oft-repeated stance on the JCPOA negotiations. What's new is that the foreign minister determined Iran's agenda for talks after they resume.
Salimi quoted Abdollahian as underlining that the United States "must certainly take serious action before the negotiations."
In addition, the Iranian foreign minister said that Tehran intends to negotiate over what happened since former U.S. President Donald Trump withdrew the U.S. from the JCPOA, not other issues.
By expanding the scope of negotiations, Abdollahian is highly likely to strike a raw nerve in the West. His emphasis on the need to address the developments ensuing the U.S. withdrawal from the JCPOA in May 2018 could signal that the new government of President Ayatollah Seyed Ebrahim Raisi is not going to pick up where the previous government left.
This has been a major concern in European diplomatic circles in the wake of the change of administrations in Iran. In fact, the Europeans and the Biden administration have been, and continue to be, worried about two things in the aftermath of Ayatollah Raisi taking the reins in Tehran; one is he refusing to accept the progress made during six rounds of talks under his predecessor Hassan Rouhani. Second, the possibility that the new government of Ayatollah Raisi would refuse to return to Vienna within a certain period of time.
With Abdollahian speaking of negotiation over developments since Trump's withdrawal, it seems that the Europeans will have to pray that their concerns would not come true.
Of course, the Iranian foreign ministry has not yet announced that how it would deal with a resumed negotiation. But the European are obviously concerned. Before his recent visit to Tehran to encourage it into returning to Vienna, Deputy Director of the EU Action Service Enrique Mora underlined the need to prick up talks where they left in June, when the last round of nuclear talks was concluded with no agreement.
"Travelling to Tehran where I will meet my counterpart at a critical point in time. As coordinator of the JCPOA, I will raise the urgency to resume #JCPOA negotiations in Vienna. Crucial to pick up talks from where we left last June to continue diplomatic work," Mora said on Twitter.
Mora failed to obtain a solid commitment from his interlocutors in Tehran on a specific date to resume the Vienna talk, though Iran told him that it will continue talks with the European Union in the next two weeks.
Source: Tehran Times