International tourism up 4% in first half of 2019, World Tourism Organization reports
International tourist arrivals grew 4% from January to June 2019, compared to the same period last year, according to the latest UNWTO World Tourism Barometer published ahead of the 23rd World Tourism Organization General Assembly. Growth was led by the Middle East (+8%) and Asia and the Pacific (+6%). International arrivals in Europe grew 4%, while Africa (+3%) and the Americas (+2%) enjoyed more moderate growth.
Destinations worldwide received 671 million international tourist arrivals between January and June 2019, almost 30 million more than in the same period of 2018 and a continuation of the growth recorded last year.
Growth in arrivals is returning to its historic trend and is in line with UNWTO's forecast of 3% to 4% growth in international tourist arrivals for the full year 2019, as reported in the January Barometer.
So far, the drivers of these results have been a strong economy, affordable air travel, increased air connectivity and enhanced visa facilitation. However, weaker economic indicators, prolonged uncertainty about Brexit, trade and technological tensions and rising geopolitical challenges, have started to take a toll on business and consumer confidence, as reflected in a more cautious UNWTO Confidence Index.
Regional Performance
Europe grew 4% in the first six months of 2019, with a positive first quarter followed by an above-average second quarter (April: +8% and June: +6%), reflecting a busy Easter and the start of the summer season in the world's most visited region. Intraregional demand fueled much of this growth, though performance among major European source markets was uneven, amid weakening economies. Demand from overseas markets such as the USA, China, Japan and the countries of the Gulf Cooperation Council (GCC) also contributed to these positive results.
Asia and the Pacific (+6%) recorded above world average growth during the January-June 2019 period, largely fueled by Chinese outbound travel. Growth was led by South Asia and North-East Asia (both +7%), followed by South-East Asia (+5%), and arrivals in Oceania increased by 1%.
In the Americas (+2%), results improved in the second quarter after a weak start of the year. The Caribbean (+11%) benefitted from strong US demand and continued to rebound strongly from the impact of hurricanes Irma and Maria in late 2017, a challenge which the region unfortunately faces once again. North America recorded 2% growth, while Central America (+1%) showed mixed results. In South America, arrivals were down 5% partly due to a decline in outbound travel from Argentina which affected neighboring destinations.
In Africa, limited available data points to a 3% increase in international arrivals. North Africa (+9%) continues to show robust results, following two years of double-digit figures, while growth in Sub-Saharan Africa was flat (+0%).
The Middle East (+8%) saw two strong quarters, reflecting a positive winter season, as well as an increase in demand during Ramadan in May and Eid Al-Fitr in June.
Source Markets – mixed results amid trade tensions and economic uncertainty
Performance has been uneven across major tourism outbound markets.
Chinese outbound tourism (+14% in trips abroad) continued to drive arrivals in many destinations in the region during the first half of the year though spending on international travel was 4% lower in real terms in the first quarter. Trade tensions with the USA as well as the slight depreciation of the yuan, may influence destination choice by Chinese travelers in the short term.
Outbound travel from the USA, the world's second largest spender, remained solid (+7%), supported by a strong dollar. In Europe, spending on international tourism by France (+8%) and Italy (+7%) was robust, though the United Kingdom (+3%) and Germany (+2%) reported more moderate figures.
Among the Asian markets, spending from Japan (+11%) was strong while the Republic of Korea spent 8% less in the first half of 2019, partly due to the depreciation of the Korean won. Australia spent 6% more on international tourism.
The Russian Federation saw a 4% decline in spending in the first quarter, following two years of strong rebound. Spending out of Brazil and Mexico were down 5% and 13% respectively, partly reflecting the wider situation of the two largest Latin American economies.
World's Most Disruptive Sports Tourism Start-Ups Celebrated at Global Tourism Economy Forum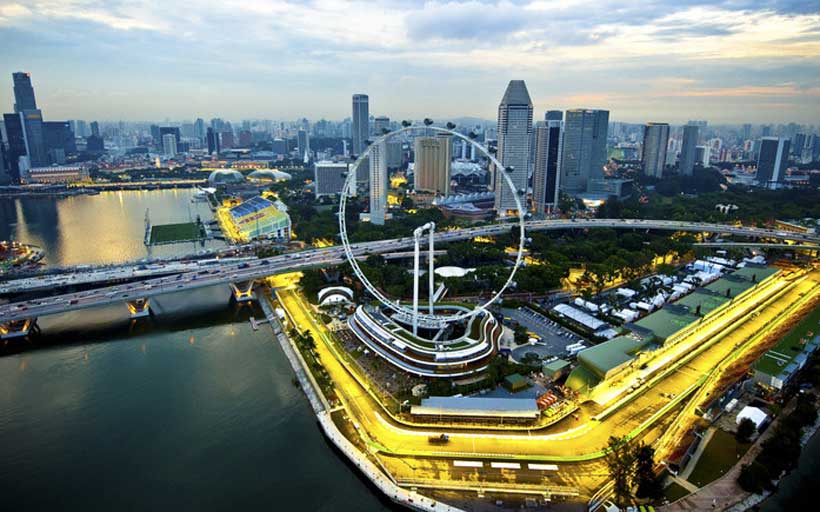 The growing sports tourism sector took centre stage at the Global Tourism Economy Forum in Macau, SAR with the first 'SPORTSTECH' edition of the World Tourism Organization's Tourism Tech Adventures initiative celebrating the most disruptive ideas and innovators from around the world. This served as the ideal backdrop to determine  the winner of the 1st UNWTO Sports Tourism Start-up Competition, launched with the Barca Innovation hub of Football Club FC Barcelona and supported by the Qatar National Tourism Council.
As the World Tourism Organization (UNWTO) reports that rising numbers of tourists are travelling for sports or wellbeing, the competition was launched the with aim of identifying supporting start-ups that excel in a number of ways, including their potential for scaling-up and ability to help contribute to achieving the Sustainable Development Goals.
Within the framework of the Global Tourism Economy Forum, five finalists from the 1st UNWTO Sports Tourism Start-up Competition were invited to Macau for a special masterclass on pitching and attracting investment. The finalists faced-off in a "Start-Up Battlefield" following sessions focused on the future of sports tourism and the potential for disruptive technologies to create value for tourism.
The winner of this first edition is Runnin'City (Belgium), a smartphone app (http://runnin.city) that allows users to discover over 200 cities around the world while running (or walking).
UNWTO General-Secretary Zurab Pololikashvili, opened the Tourism Tech Adventure event, highlighting the United Nations agency's strong support for innovation, said: "Tourism and sport create decent jobs, promote local culture and provide opportunities for SMEs and entrepreneurs. Sports tourism can also contribute to creating peace, sustainability and inclusiveness, building bridges between different countries and cultures. UNWTO welcomes innovation in this niche sector and congratulates all today's finalists on their vision and determination."
The other finalists that beat off strong competition from hundreds of start-ups from around the world to make it to Macau, were:
Flyfoot (Lebanon)- Fly-Foot is the first online platform where football fans can book all- inclusive travel packages to watch their favorite teams play with just a few clicks and fosters local football communities.
Inclusive Society Led by Persons with Disabilities (Japan) – a travel agency specialized in adapting travel and sports to individuals with limited mobility to increase social inclusion.
Oevit (United States of America)- one-stop-shop solution for experience ecosystems. Oveit combines near field communication and biometric payments, audience engagement, loyalty programs, access control, registration and (e)ticketing.
WeFish (Spain)- Offers a fishing application which is interactive, simple and social – developed by fishers for fishers.
Regulation Catches up with Innovation: The Case of Short-Term Rentals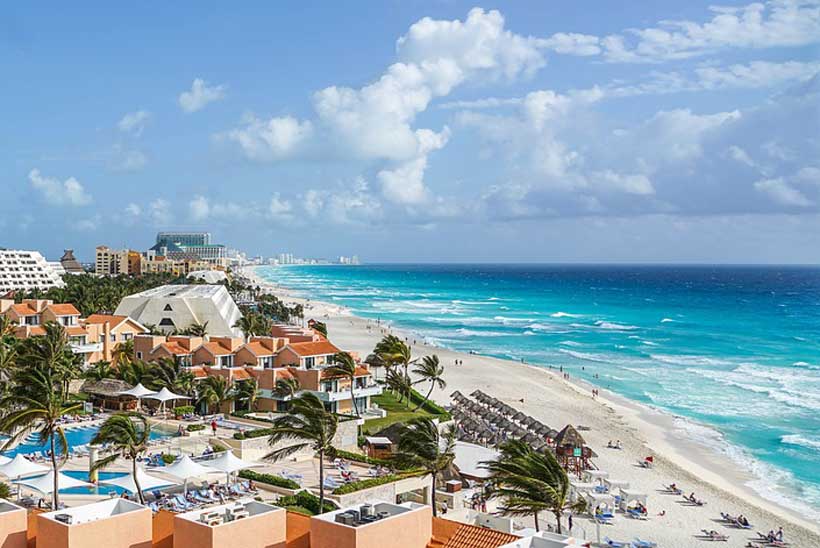 The World Tourism Organization (UNWTO) has published the first systematic overview of how both national governments and local authorities are addressing and managing new business models in the accommodation industry. The so-called "sharing economy" has experienced significant growth over recent years and is poised to outpace the growth of traditional accommodation. Drawing on case studies from around the world, "New Business Models in the Accommodation Industry" analyses existing rules and regulations for the sector.
Drawing on 21 global case studies, the new UNWTO report notes that most of the measures implemented refer to areas of 'fair competition' and 'consumer protection', specifically measures related to taxation and registration and permits In comparison, measures relating to 'planning and sustainability', are less commonplace. At the same time, the report highlights the challenges destinations face in implementing rules and regulations, with a lack of local capacity and a lack of clarity over whose responsibility it is to monitor and regulate short-term tourist accommodation.
Commenting, UNWTO Secretary-General Zurab Pololikashvili said: "There are significantly more regulations than we thought and it is encouraging to see destinations taking the initiative. However, many challenges remain, including the practical implementation of rules and regulations relating to the short-term tourist rental market. Good governance and effective cooperation between the public and private sectors are key to successfully meeting these challenges."
Case studies analysed for the "New Business Models in the Accommodation Industry" include European countries such as the Netherlands, Italy and Spain, which are home to some of the world's most popular cities for tourists, as well as countries in the Americas such as Mexico and from across Asia as is the case of Japan.
The report was produced with the support of the Secretariat of Tourism of Mexico.
U.S. Moves Closer to World Tourism Organization with Landmark Meeting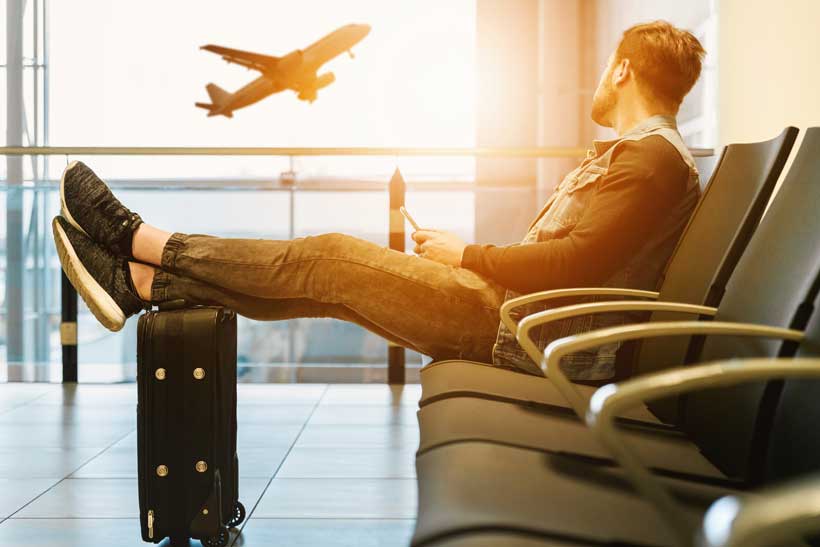 A high-level delegation from the United States Department of State has met with head of the World Tourism Organization (UNWTO) as the country moves closer to rejoining the United Nations specialized agency for tourism.
Assistant Secretary of State for International Organization Affairs Kevin Moley and Assistant Secretary for Economic and Business Affairs Manisha Singh were welcomed by UNWTO Secretary-General Zurab Pololikashvili, following up on the announcement that the USA is exploring rejoining UNWTO, of which it is a founding member. The two parties enjoyed productive discussions as the terms of membership are being finalized.
This is the highest level visit of a US delegation to the UNWTO headquarters registered so far. In June of this year, the United States used the occasion of the UNWTO Executive Council meeting to confirm it is exploring the possibility of rejoining, stating that "the UNWTO offers great potential to fuel economic growth in the U.S. tourism sector, create new jobs for American workers, and highlight American travel destinations".
UNWTO Secretary-General Zurab Pololikashili underscored that "it is extremely encouraging that the United States has clearly signaled its intention to rejoin UNWTO and support tourism as a key driver of job creation, investments and entrepreneurship and safeguarding natural and cultural heritage the world over".