International tourism up 4% in first half of 2019, World Tourism Organization reports
International tourist arrivals grew 4% from January to June 2019, compared to the same period last year, according to the latest UNWTO World Tourism Barometer published ahead of the 23rd World Tourism Organization General Assembly. Growth was led by the Middle East (+8%) and Asia and the Pacific (+6%). International arrivals in Europe grew 4%, while Africa (+3%) and the Americas (+2%) enjoyed more moderate growth.
Destinations worldwide received 671 million international tourist arrivals between January and June 2019, almost 30 million more than in the same period of 2018 and a continuation of the growth recorded last year.
Growth in arrivals is returning to its historic trend and is in line with UNWTO's forecast of 3% to 4% growth in international tourist arrivals for the full year 2019, as reported in the January Barometer.
So far, the drivers of these results have been a strong economy, affordable air travel, increased air connectivity and enhanced visa facilitation. However, weaker economic indicators, prolonged uncertainty about Brexit, trade and technological tensions and rising geopolitical challenges, have started to take a toll on business and consumer confidence, as reflected in a more cautious UNWTO Confidence Index.
Regional Performance
Europe grew 4% in the first six months of 2019, with a positive first quarter followed by an above-average second quarter (April: +8% and June: +6%), reflecting a busy Easter and the start of the summer season in the world's most visited region. Intraregional demand fueled much of this growth, though performance among major European source markets was uneven, amid weakening economies. Demand from overseas markets such as the USA, China, Japan and the countries of the Gulf Cooperation Council (GCC) also contributed to these positive results.
Asia and the Pacific (+6%) recorded above world average growth during the January-June 2019 period, largely fueled by Chinese outbound travel. Growth was led by South Asia and North-East Asia (both +7%), followed by South-East Asia (+5%), and arrivals in Oceania increased by 1%.
In the Americas (+2%), results improved in the second quarter after a weak start of the year. The Caribbean (+11%) benefitted from strong US demand and continued to rebound strongly from the impact of hurricanes Irma and Maria in late 2017, a challenge which the region unfortunately faces once again. North America recorded 2% growth, while Central America (+1%) showed mixed results. In South America, arrivals were down 5% partly due to a decline in outbound travel from Argentina which affected neighboring destinations.
In Africa, limited available data points to a 3% increase in international arrivals. North Africa (+9%) continues to show robust results, following two years of double-digit figures, while growth in Sub-Saharan Africa was flat (+0%).
The Middle East (+8%) saw two strong quarters, reflecting a positive winter season, as well as an increase in demand during Ramadan in May and Eid Al-Fitr in June.
Source Markets – mixed results amid trade tensions and economic uncertainty
Performance has been uneven across major tourism outbound markets.
Chinese outbound tourism (+14% in trips abroad) continued to drive arrivals in many destinations in the region during the first half of the year though spending on international travel was 4% lower in real terms in the first quarter. Trade tensions with the USA as well as the slight depreciation of the yuan, may influence destination choice by Chinese travelers in the short term.
Outbound travel from the USA, the world's second largest spender, remained solid (+7%), supported by a strong dollar. In Europe, spending on international tourism by France (+8%) and Italy (+7%) was robust, though the United Kingdom (+3%) and Germany (+2%) reported more moderate figures.
Among the Asian markets, spending from Japan (+11%) was strong while the Republic of Korea spent 8% less in the first half of 2019, partly due to the depreciation of the Korean won. Australia spent 6% more on international tourism.
The Russian Federation saw a 4% decline in spending in the first quarter, following two years of strong rebound. Spending out of Brazil and Mexico were down 5% and 13% respectively, partly reflecting the wider situation of the two largest Latin American economies.
UNWTO Launches a Call for Action for Tourism's COVID-19 Mitigation and Recovery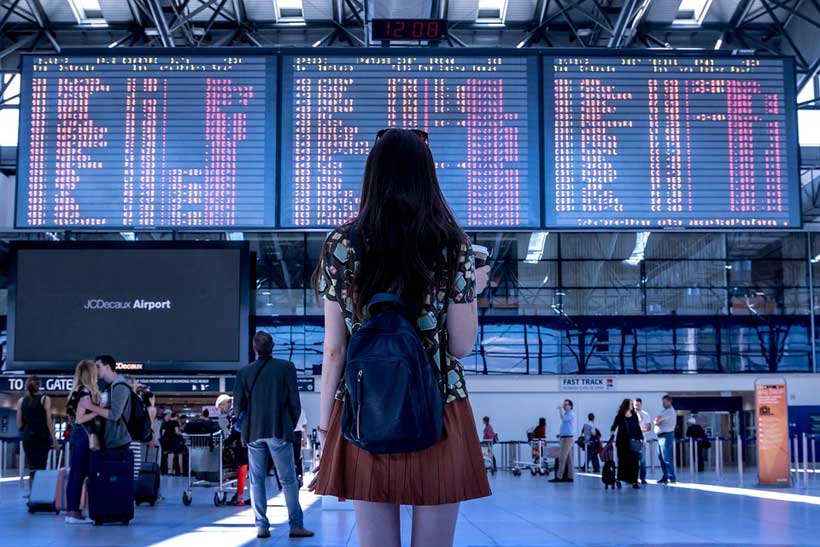 The World Tourism Organization (UNWTO) has released a set of recommendations calling for urgent and strong support to help the global tourism sector not only recover from the unprecedented challenge of COVID-19 but to 'grow back better'. The Recommendations are the first output of the Global Tourism Crisis Committee, established by UNWTO with high-level representatives from across the tourism sector and from within the wider United Nations system.
Recognizing that tourism and transport has been among the hardest hit of all sectors, the Recommendations are designed to support governments, the private sector and the international community in navigating the unparalleled social and economic emergency that is COVID-19.
"These specific recommendations give countries a check-list of possible measures to help our sector sustain the jobs and support the companies at risk at this very moment. Mitigating the impact on employment and liquidity, protecting the most vulnerable and preparing for recovery, must be our key priorities," said UNWTO Secretary-General Zurab Pololikashvili.
Recognising the diverse realities in each country as well as the evolving nature of this crisis, the document will continue to be updated.
Preparing for recovery now
"We still do not know what the full impact of COVID-19 will be on global tourism. However, we must support the sector now while we prepare for it to come back stronger and more sustainable. Recovery plans and programmes for tourism will translate into jobs and economic growth." added the Secretary-General.
The Recommendations for Action are the first comprehensive set of actions governments and private sector actors can take now and in the challenging months ahead. Mr Pololikashvili stressed that "for tourism to fulfil its potential to help societies and whole countries recover from this crisis, our response needs to be quick, consistent, united and ambitious".
Responding today and preparing for tomorrow
In all, this new guide provides 23 actionable recommendations, divided into three key areas:
Managing the Crisis and Mitigating the Impact: Key recommendations relate to retaining jobs, supporting self-employed workers, ensuring liquidity, promoting skills development and reviewing taxes, charges and regulations relating to travel and tourism. The Recommendations are made as a global economic recession looks likely. Given its labor-intensive nature, tourism will be hard hit, with millions of jobs at risk, especially those held by women and youth as well as marginalised groups.
Providing Stimulus and Accelerating Recovery: This set of Recommendations emphasises the importance of providing financial stimulus, including favourable tax policies, lifting travel restrictions as soon as the health emergency allows for it, promoting visa facilitation, boosting marketing and consumer confidence, in order to accelerate recovery. The Recommendations also call for tourism to be placed at the centre of national recovery policies and action plans.
Preparing for Tomorrow: Emphasising tourism's unique ability to lead local and national growth, the Recommendations call for greater emphasis to be placed on the sector's contribution to the Sustainable Development Agenda and to build resilience learning from the lessons of the current crisis. The Recommendations call on governments and private sector actors to become build preparedness plans, and to use this opportunity to transition to the circular economy.
About the Global Tourism Crisis Committee
UNWTO formed the Global Tourism Crisis Committee to guide the sector as it responds to the COVID-19 crisis and to build the foundations for future resilience and sustainable growth. The Committee comprises representatives of UNWTO's Member States and Affiliate Members, alongside the World Health Organization (WHO), the International Civil Aviation Organization (ICAO), and the International Maritime Organization (IMO). The private sector is represented by Airports Council International (ACI), Cruise Lines International Association (CLIA), International Air Transport Association (IATA) and World Travel and Tourism Council (WTTC) to ensure a coordinated and effective response.
Calling on Innovators and Entrepreneurs to Accelerate Tourism Recovery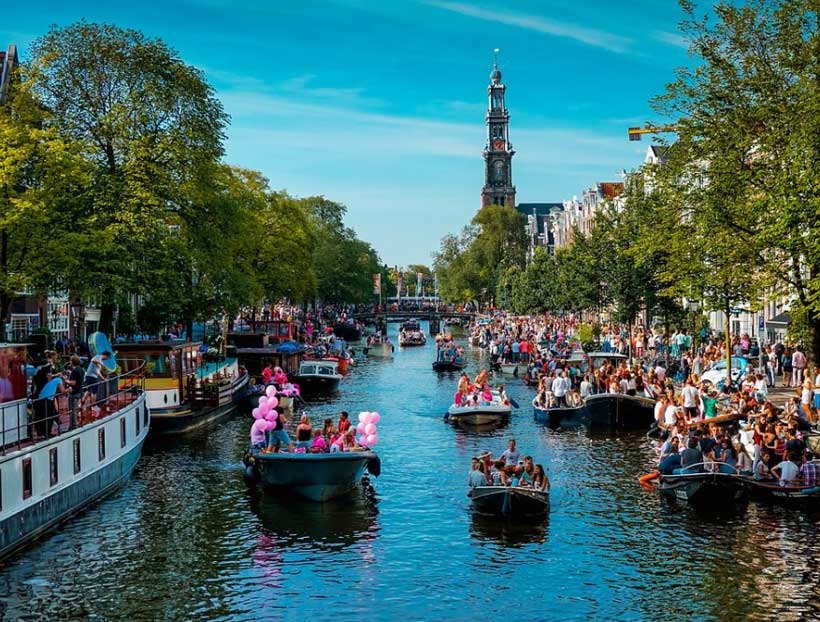 In the face of an unprecedented challenge, the World Tourism Organization (UNWTO), with the support of the World Health Organization (WHO), calls on innovators and entrepreneurs to put forward new solutions to help the tourism sector recover from COVID-19.
With millions of jobs at risk as the pandemic hits tourism harder than any other sector, the United Nations specialized tourism agency has included innovation in its wider response to the pandemic. That response has seen UNWTO work closely alongside WHO to mitigate the impact and place tourism at the centre of future recovery efforts and liaise closely with governments and the private sector to boost collaboration and international solidarity.
The "Healing Solutions" challenge is launched in collaboration with WHO, further advancing the united response of the wider United Nations system to COVID-19. This global call for entrepreneurs and innovators asks them to submit ideas that can help the tourism sector mitigate the impact of the pandemic and kickstart recovery efforts. In particular, the challenge is aimed at finding ideas that can make a difference right away: for destinations, for businesses and for public health efforts.
Ideas that are ready to implement
Participants should be able to demonstrate how their ideas can help tourism in its response to COVID-19. Ideas must also have been piloted and be ready to scale-up, with a business plan in place and the potential to be implemented in several countries.
UNWTO Secretary-General Zurab Pololikashvili explains: "Tourism is the sector that has been hit the hardest by COVID-19. Our response needs to be strong and united. We also need to embrace innovation. I call on all entrepreneurs and innovators with ideas that are developed and ready to be put into action to share them with us. In particular, we want to hear ideas that will help communities recover from this crisis, economically and socially, as well as ideas that can contribute to the public health response."

The competition is now live and applications close on 10 April 2020. The winners of the Healing Solutions for Tourism Challenge will be invited to pitch their ideas to representatives of more than 150 governments They will also enjoy access to the UNWTO Innovation Network, which includes hundreds of start-ups and leading businesses from across the tourism sector.
International Tourism Arrivals Could Fall by 20-30% in 2020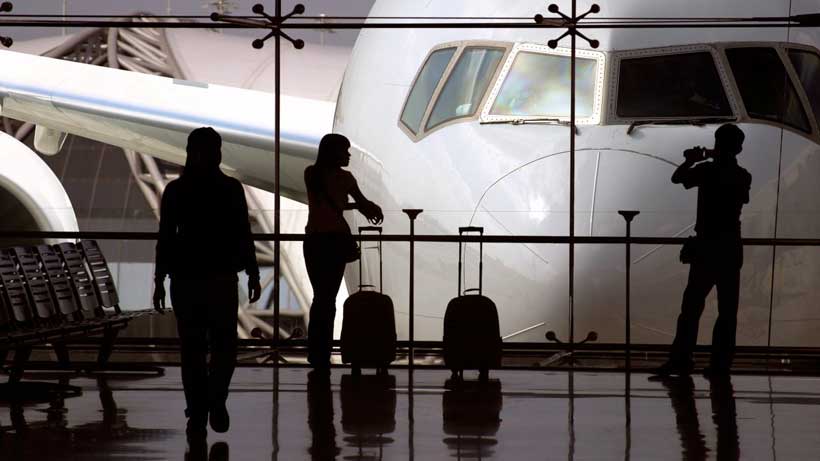 The World Tourism Organization (UNWTO) has released its updated assessment of the likely impact of the COVID-19 on international tourism. Taking into account the unparalleled introduction of travel restrictions across the world, the United Nations specialized agency for tourism expects that international tourist arrivals will be down by 20% to 30% in 2020 when compared with 2019 figures. However, UNWTO stresses that these numbers are based on the latest developments as the global community faces up to an unprecedented social and economic challenge and should be interpreted with caution in view of the extreme uncertain nature of the current crisis.
An expected fall of between 20-30% could translate into a decline in international tourism receipts (exports) of between US$300-450 billion, almost one third of the US$ 1.5 trillion generated in 2019. Taking into account past market trends, this would mean that between five and seven years' worth of growth will be lost to COVID-19. Putting this into context, UNWTO notes that in 2009, on the back of the global economic crisis, international tourist arrivals declined by 4%, while the SARS outbreak led to a decline of just 0.4% in 2003.
UNWTO Secretary-General Zurab Pololikashvili said: "Tourism is among the hardest hit of all economic sectors. However, tourism is also united in helping to address this immense health emergency – our first and utmost priority – while working together to mitigate the impact of the crisis, particularly on employment, and to support the wider recovery efforts through providing jobs and driving economic welfare worldwide."
Mitigating damage and planning for recovery
Mr. Pololikashvili added that, while it is too early to make a full assessment of the likely impact of COVID-19 on tourism, it is clear that millions of jobs within the sector are at risk of being lost. Around 80% of all tourism businesses are small-and-medium-sized enterprises (SMEs), and the sector has been leading the way in providing employment and other opportunities for women, youth and rural communities.
Alongside this new assessment, UNWTO underlines tourism's historic resilience and capacity to create jobs after crisis situations, while also emphasizing the importance of international cooperation and of ensuring the sector is made a central part of recovery efforts.
Since the start of the current crisis, UNWTO has been working closely with the wider United Nations system, including directly alongside the World Health Organization (WHO) to guide the sector, issuing key recommendations for both high-level leaders and individual tourists. To better consolidate and strengthen the response, the Organization has established the Global Tourism Crisis Committee