Higher education needs to step up efforts to prepare students for the future
Demand for tertiary education continues to rise, but its further expansion will only be sustainable if it matches the supply of graduates with labour market and social needs and gives them the skills required to navigate the future, according to a new OECD report.
Education at a Glance 2019, which is part of the Organisation's "I am the Future of Work" campaign, finds that 44% of 25-34 year-olds held a tertiary degree in 2018, compared to 35% in 2008, on average across OECD countries. The employment rate of tertiary-educated adults is 9 percentage points higher than for those with upper secondary education and they earn 57% more.
However, some sectors in high demand may struggle to find the skills they need. Less than 15% of new entrants to bachelor's programmes study engineering, manufacturing and construction and less than 5% study information and communication technologies, despite these sectors having among the highest employment rates and earnings. Women are particularly under-represented, making up fewer than one in four entrants, on average, across OECD countries.
"It is more important than ever that young people learn the knowledge and skills needed to navigate our unpredictable and changing world," said OECD Secretary-General Angel Gurría, launching the report in Paris. "We must expand opportunities and build stronger bridges with future skills needs so that every student can find their place in society and achieve their full potential."
Many institutions are evolving to meet changing job market demands by promoting flexible pathways into tertiary education, balancing academic and vocational skills, and working more closely with employers, industry and training organisations. But they must also balance larger enrolments with the need to contain costs, while maintaining the relevance and quality of their courses, says the report.
Between 2005 and 2016, spending on tertiary institutions increased at more than double the rate of student enrolments to about USD 15 600 per student on average across OECD countries. Private sources have been called on to contribute more as countries introduce or raise tuition fees.
This year's edition of Education at a Glance also assesses how youth are moving from education into work, as part of its ongoing analysis of where OECD and partner countries stand on their way to meeting the Sustainable Development Goal for education by 2030. It finds that some countries have made significant progress in reducing the numbers of out-of-school youth in the past decade. Rates fell by 20 percentage points in the Russian Federation, 18 percentage points in Mexico, 16 percentage points in Portugal and 10 percentage points in Australia and New Zealand between 2005 and 2017.
The report finds that, on average across OECD countries, about one in six 15-24 year-olds are enrolled in vocational programmes. The attainment gap among young tertiary-educated adults and those with upper secondary has narrowed. In 2018, the share of young adults with an upper secondary or post-secondary non-tertiary qualification, 41%, is almost equal to the share attaining tertiary education, 44%.
Education at a Glance provides comparable national statistics measuring the state of education worldwide. The report analyses the education systems of the OECD's 36 member countries, as well as of Argentina, Brazil, China, Colombia, Costa Rica, India, Indonesia, the Russian Federation, Saudi Arabia and South Africa.
Other key findings
Educational attainment and outcomes
The proportion of tertiary-educated 25-34 year-olds increased by 9 percentage points, on average, across OECD countries between 2008 and 2018, while the share of adults with less than upper secondary education fell from 19% to 15%. (Indicator A1)
The gender gap in earnings persists across all levels of educational attainment and the gap is wider among tertiary-educated adults. Women earn less than men, even with a tertiary degree in the same broad field of study. (A1)
On average across OECD countries, 14.3% of 18-24 year-olds are neither employed nor in education or training (NEET). In Brazil, Colombia, Costa Rica, Italy, South Africa and Turkey, over 25% of 18-24 year-olds are NEET. (A2)
Access to education
On average across OECD countries, around 70% of 17-18 year-olds are enrolled in upper secondary education and more than 40% of 19-20 year-olds are enrolled in tertiary programmes in almost half of OECD countries. (B1)
In almost all OECD countries, the enrolment rate among 4-5 year-olds in education exceeded 90% in 2017, with about one-third of countries achieving full enrolment for 3‑year‑olds. (B1)
Current estimates indicate that, on average, 86% of people across OECD countries will graduate from upper secondary education in their lifetime, and 81% of people will do so before the age of 25. (B3)
Education spending
Across the OECD, countries spend, on average, USD 10 500 per student on primary to tertiary educational institutions. Average spending is 1.7 times more per student at the tertiary level than other levels. (C1)
Expenditure continues to increase at a higher rate than student enrolments at all levels, particularly tertiary since 2010. Average spending per student at non-tertiary levels increased by 5% between 2010-2016 while the number of students remained unchanged. At the tertiary level, spending increased by 9% while the number of students rose by 3%. (C1)
Total public expenditure in 2016 on primary to tertiary education as a percentage of total government expenditure for all services averaged 11% in OECD countries, ranging from 6.3% in Italy to 17% in Chile. (C4)
In the classroom
Students in OECD countries and economies receive an average of 7 590 hours of compulsory instruction during their primary and lower secondary education, ranging from 5 973 hours in Hungary to almost double that in Australia (11 000 hours) and Denmark (10 960 hours). (D1)
The proportion of the compulsory curriculum devoted to mathematics at the primary level ranges from 12% in Denmark to 27% in Mexico; at the lower secondary level, it ranges from about 11% in Hungary, Ireland and Korea to 16% in Chile, Latvia and the Russian Federation (and 20% in Italy, including natural sciences). (D1)
On average across OECD countries, there are 15 students for every teacher in primary education and 13 students per teacher in lower secondary education. The average school class has 21 students in primary education and 23 students in lower secondary education. (D2)
The teaching workforce is ageing: on average across OECD countries, 36% of primary to secondary teachers were at least 50­ years old in 2017, up 5 percentage points from 2005. Only 10% of teachers are aged under 30. The profession is also still largely dominated by women, who comprise seven out of ten teachers, on average, across OECD­ countries. (D5)
Concerted Action Needed to Address Unique Challenges Faced by Pacific Island Countries
Small island developing states (SIDS) must position themselves to take full advantage of often limited, but nonetheless available, opportunities to improve standards of living and accelerate economic growth, according to the latest issue of the Asian Development Bank's (ADB) Pacific Economic Monitor launched today.
The Monitor focuses on addressing the development needs and challenges of the Pacific SIDS, which in the context of this publication are the Cook Islands, the Federated States of Micronesia, Fiji, Kiribati, the Marshall Islands, Nauru, Palau, Papua New Guinea (PNG), Samoa, Solomon Islands, Tonga, Tuvalu, and Vanuatu.
The Monitor notes that the geographic and physical challenges faced by SIDS manifest in elevated cost structures and heightened economic vulnerability that severely constrain development prospects. These are further compounded by fragility from thin institutional capacities for effective governance and increased climate change risks.
"Development challenges stemming from vulnerability and fragility, which are further amplified by climate change impacts, call for a differentiated approach to long-term development among the SIDS," said ADB Director General for the Pacific Ms. Carmela Locsin. "Sustainable development financing as well as innovative, fit-for-purpose strategies for institutional strengthening are central to such an approach."
This is the 28th issue of the Monitor, the ADB Pacific Department's flagship economic publication, which was launched in 2009 to provide more regular economic reporting on the Pacific islands. It reveals that a weak external environment is translating into a softer 2019–2020 outlook for the Pacific through subdued exports. The subregional outlook is for average growth of 4.0% in 2019 before moderating to 2.5% in 2020, largely reflecting weaker prospects in Fiji and a return to low growth in PNG as the ongoing recovery from last year's major earthquake fades.
The Monitor includes country articles as well as policy briefs. Country articles feature analyses of labor productivity and youth unemployment in Fiji, fishing revenues in Kiribati and Tuvalu, and how various SIDS manage unconventional revenue streams. Other articles focus on recent fiscal adjustments in PNG, sustaining tourism-led growth in the Cook Islands, improving the business environment in Palau, Samoa's ability to rebound and build resilience after disasters, and urbanization issues in Tonga.
Topical policy briefs in the report further examine the common development challenges faced by SIDS. The first policy brief discusses the structural constraints to long-term development among SIDS and highlights the crucial role of sustainable development financing to overcome these. Another policy brief mapping fragility in the Pacific shows that although some progress has been made over the past decade to strengthen institutional capacities among SIDS, there is still work to be done. Other policy briefs outline key takeaways from some Pacific atoll nations at the frontlines of climate change, and explore poverty reduction challenges in small island developing states, with special reference to PNG.
The Pacific Economic Monitor is ADB's bi-annual review of economic developments and policy issues in ADB's 14 developing member countries in the Pacific. In combination with the Asian Development Outlook series, ADB provides quarterly reports on economic trends and policy developments in the Pacific. The Monitor welcomes contributions of policy briefs from external authors and institutions.
Weak Outlook in GCC Due to Muted Oil Prices & Global Trends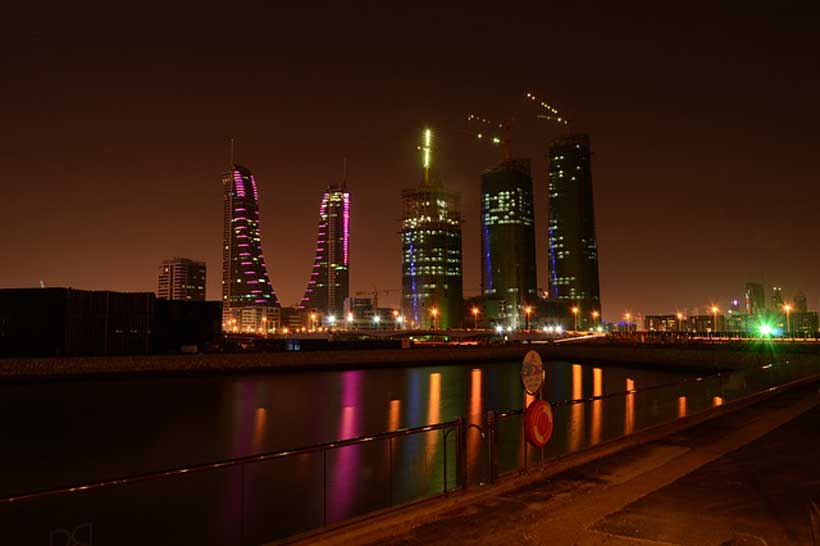 Economic growth in the Gulf Cooperation Council (GCC) was significantly weakened in 2019 due to muted oil prices and excess oil supply, according to the new World Bank's Gulf Economic Update released today. As a result, overall real GDP growth in the GCC is estimated to drop to 0.8% this year compared with 2% last year. While most GCC countries retained strong external positions in 2019, the ongoing slowdown in China and the continued global trade war are hindering their efforts to boost non-oil exports. Meanwhile, resurgent geopolitical risks are raising risk perceptions, which could hurt prospects for investment.
This issue of the Gulf Economic Update, titled "Economic Diversification for a Sustainable and Resilient GCC", explores ways in which GCC countries can pursue diversification that is environmentally sustainable and resilient to global megatrend. Many countries in the region have pursued 'traditional diversification', meaning diversifying away from hydrocarbon production but towards heavy industries that still depend on fossil fuels. The emissions-intensive nature of 'traditional diversification' has increased the GCC countries' exposure to disruptive low-carbon technologies, international policy efforts to address climate change, and negative public perceptions of fossil fuels and their derivatives.
"As GCC countries strive to diversify their economies, they should ensure that diversification strategies are aligned with environmental sustainability goals," said Issam Abousleiman, World Bank Regional Director for the GCC. "Ensuring that the Region's diversification efforts are climate-friendly is critical not only for environmental sustainability but also to help the GCC invest in sources of growth that are resilient to global technology and policy impacts."
The report suggests three ways to help align diversification strategies to environmental sustainability objectives.
First, ensuring that diversification strategies take an 'asset diversification' approach; one that moves beyond the concept of diversifying output and broadens the composition of a country's national wealth to include human capital, in addition to natural and produced assets.
Second, GCC countries can hedge the risks of traditional diversification by liberalizing energy and water prices, scaling up investments in renewable energy and carbon capture and storage to help mitigate the impacts of climate change. Energy subsidy reform and increased investment in renewable energy are already underway in the Gulf.
Third, the GCC must establish effective environmental management institutions and practices to ensure that the region protects its fragile ecosystem and reduces environmental cost of industry as it invests heavily in new sources of economic growth.
GCC Countries Outlook
Bahrain: Bahrain's economy is expected to grow at a moderate rate of 2% in 2019 and average 2.3% over 2020-21, driven by the non-oil sector. Nonoil GDP growth will be driven by an increase in manufacturing output and higher levels of infrastructure spending.
Kuwait: Kuwait's growth rate is expected to dip to 0.4% in 2019 before picking up to 2.2% in 2020, as the OPEC production cuts expire, and 2% in 2021, as the government increases spending on oil capacity enhancements and infrastructure to boost the non-oil sector.
Oman: Oman's growth rate is projected to accelerate from an estimated 0% in 2019 to 3.7% in 2020 and 4.3% in 2021, supported by rising natural gas production. The potential boost from the diversification investment spending would continue supporting growth in the medium term.
Qatar: Qatar's economy is projected to grow by a modest 0.5% in 2019 before accelerating to 1.5% in 2020 and 3.2% in 2021. Growth will be driven by a boost in gas production as the new Barzan Project starts operations as well as by the non-oil sector supported by the government's investment program targeting infrastructure and real estate.
Saudi Arabia: GDP growth rate will likely slow to 0.4% in 2019 driven OPEC's oil supply reduction drive, before rising to 1% in 2020 and 2.2% in 2021.
United Arab Emirates: GDP growth rate is projected to stabilize at 1.8% in 2019, before accelerating to 2.6% in 2020 and 3% by 2021, driven by government stimulus and a boost from hosting Expo 2020.
Tax revenues have reached a plateau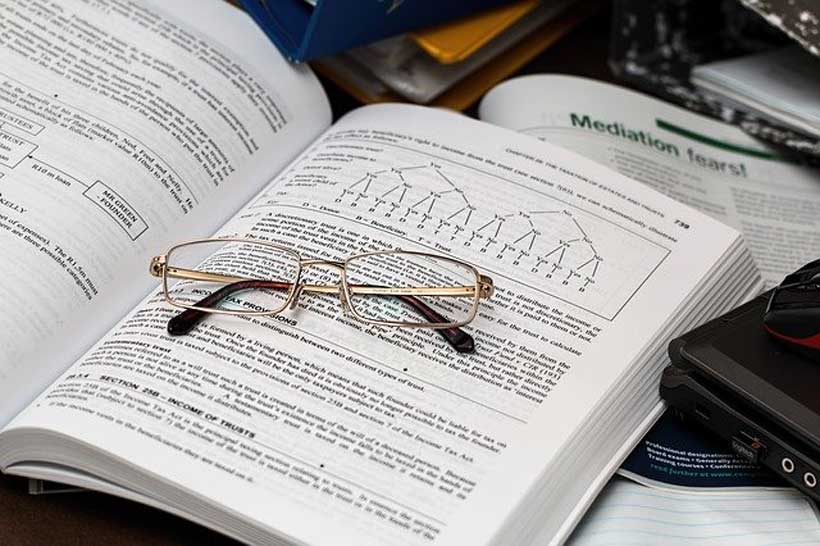 Tax revenues in advanced economies reached a plateau during 2018, with almost no change seen since 2017, according to new OECD research. This ends the trend of annual increases in the tax-to-GDP ratio seen since the financial crisis.
The 2019 edition of the OECD's annual Revenue Statistics publication shows that the OECD average tax-to-GDP ratio was 34.3% in 2018, virtually unchanged since the 34.2% in 2017.
Major reforms to personal and corporate taxes in the United States prompted a significant drop in tax revenues, which fell from 26.8% of GDP in 2017 to 24.3% in 2018. These reforms affected corporate income tax revenues, which fell by 0.7 percentage points, and personal income tax revenues (a fall of 0.5 percentage points).
Decreases were also seen in 14 other countries, led by a 1.6 percentage point drop in Hungary and a 1.4 percentage point drop in Israel. In contrast, nineteen OECD countries report increased tax-to-GDP ratios in 2018, led by Korea (1.5 percentage points) and Luxembourg (1.3 percentage points).
In 2018, four OECD countries had tax-to-GDP ratios above 43% (France, Denmark, Belgium and Sweden) and four other EU countries also recorded tax-to-GDP ratios above 40% (Finland, Austria, Italy and Luxembourg). Five OECD countries (Mexico, Chile, Ireland, the United States and Turkey) recorded ratios under 25%. The majority of OECD countries had a tax-to-GDP ratio between 30% and 40% of GDP in 2018.
Corporate income tax revenues continued their increase since 2014, rising to 9.3% of total tax revenues across the OECD in 2017. This is the first time corporate income tax revenues have exceeded 9% of total tax revenues since 2008.
In contrast, the share of social security contributions in total tax revenues continued the consistent decline seen in recent years, dropping to 26% in 2017, compared to 27% in 2009. Other tax types have not exhibited a clear trend in recent years.
This year's report contains a Special Feature that reconciles data on environmentally related tax revenues in Revenue Statistics with the OECD Policy INstruments for the Environment (PINE) database. This exercise provides higher-quality data for policymakers and researchers in this important policy area.
The Special Feature shows that environmentally related tax revenues accounted for 6.9% of total tax revenues on average in OECD countries in 2017, ranging from 2.8% in the United States to 12.5% in Slovenia and Turkey. As a share of GDP, environmental taxes account for 2.3% on average, with country shares ranging from 0.7% in the United States to 4.5% in Slovenia. The largest share of ERTRs is derived from energy taxes, both on average and in nearly every OECD country, accounting for nearly three-quarters of ERTRs, according to the report.