Authors: Tridivesh Singh Maini & Mahitha Lingala*
Japan-India ties have witnessed a significant improvement over the past decade and a half. Bilateral trade between both countries is estimated at US$ 15.71 billion, Japanese Direct Investment in India are estimated at $ 3.5 billion.
Japan's participation in important infrastructural projects in India
Japan's lending agency, Japan International Cooperation Agency(JICA) has also funded a World Class, Delhi metro (can you give some numbers regarding total assistance) and is involved not just in the Ahmedabad-Mumbai bullet train project,where it is providing a loan worth INR 5,500 crores but also in strategically important projects in North Eastern India, where it has extended a loan worth INR 4,000 crores for the North-East Road Network Connectivity Improvement Project (Phase I), with favourable conditions such as 1.4% interest rate for project activities and 0.01% interest rate for consulting services in a repayment period of 30 years.This project will improve connectivity in the region, through development of a network of roads and bridges in North East India, which is strategically very important as it shares its borders with China, Myanmar and Bangladesh (it is the first time, that an external player is involved in infrastructural projects in North Eastern India) .
JICA is also funding hydroelectricity generation projects in this area. It extended a loan of INR 315 Crore for Hydro-Electric Power Station in Meghalaya.Japan has also been involved in the New Delhi Mumbai Industrial corridor and has invested $4.5 billion for the DMIC apart from allotting a loan of INR 3,300 crore for Delhi Metro Phase III.
India-Japan Strategic relationship
Japan and India, always shared a good bilateral relationship, but the recent interactions have elevated the relation to a strategic partnership where in both countries are looking to together impact the balance-of-power in the Indo-Pacific. During the bilateral meet in 2018, both the countries collectively decided to develop the smart islands under Maritime Domain Awareness (MDA), and also initiated a 2+2 dialogue involving foreign and defence ministers.During Indian Defence Minister, Rajnath Singh's recent visit to Japan, it was decided that thefirst Foreign and Defence Ministerial Dialogue (2+2) ahead of the Japan-India Annual Summit in December 2019.
Beyond the bilateral relationship
Apart from seeking to strengthen bilateral economic and strategic ties, both countries are also looking at cooperation beyond their respective shores. The first step, towards this was taken during Japanese PM, Shinzo Abe's India visit in December 2015, when it was decided, that Japan and India would work together in Japan's PQI, Partnership for Quality Infrastructure (perceived by many as an alternative to the Belt and Road Initiative). Japan and India are also working together in the Asia Africa Growth Corridor (AAGC) to increase connectivity between Asia and Africa. Both countries have realized the importance of joining hands to provide a counter to China's increasing presence.
India-Japan in South Asia
It is interesting to note, that Japan and India have already joined hands in South Asia and have begun with important infrastructural and energy projects. In June 2018, Larsen and Toubro (L&T), Marubeni and Dhaka Mass Transit Company Limited (DMTCL) signed an agreement to develop the final phase of the Dhaka Metro. Furthermore, India and Japan are also cooperating in a number of other important projects, which include;enhancing connectivity by way of four-laning of road, reconstruction of bridges on the crucial Ramgarh to Baraiyarhat stretchand constructing the Jamuna Railway Bridge over the Januma River.
In Sri Lanka, two important examples exist of triangular cooperation. Petronet (India) and Mitsubishi, Sojitz Corp (Japan) have joined hands to develop a LNG plant (estimated at 300 Million) near Colombo. Furthermore, India and Japan have undertaken the project to help Sri Lanka develop its port in Colombo, with Sri Lanka, retaining the majority stake. These investments in Sri Lanka, come at an important time, when BRI investments have begun to face considerable opposition in Sri Lanka, with China taking over the control of the Hambantota port due to Sri Lanka's inability to pay back the debt. Due to non-payment of loan, Sri Lanka had to handover the strategic port of Hambantota to China on a 99 year lease, effectively losing all control.
This investment in the Colombo port, has been seen as a joint effort by India- Japan to counterbalance China's growing influence in the Southeast Asian region and especially in the Indian Ocean region.
Increasing importance of Private sector in India-Japan cooperation
Recently, an Indian private player, Reliance Power has entered into a partnership agreement with JERA (one of the largest power utilities of Japan) for jointly setting up a power project in Bangladesh. JERA and Reliance Power, will jointly set up 750 MW gas based combined cycle power project (Phase-1) at Meghnaghat. Apart from the fact, that Japan and India are working together, this is important because it is the single largest FDI investment in Bangladesh's power sector.
While governments will play an important role in infrastructural and connectivity initiatives, any serious alternative to the BRI also needs to have pro-active private sector participation. The BUILD (Better Utilization of Investment leading to Development)act which was signed by US President , Donald Trump in October 2018 and received bipartisan support sought to push the same objective. Under the act, a new organization Development Finance Corporation was created with the intention of drawing greater private sector investment in the developing world especially in Africa.
US Secretary of State, Mike Pompeo too on more than one occasion has reiterated the need for greater participation of the US private sector in the infrastructural development of the Indo-Pacific region. While alluding to increasing concerns of skewed economic relations between many developing countries and China, Pompeo has made the point, that US companies can play a more constructive role in the holistic economic development of developing countries in the Indo-Pacific region.
Conclusion
Japan and India, can provide alternatives to countries in South Asia, such as Sri Lanka, Maldives, which are vary of China's growing influence. Governments can only do so much in terms of resources, it is important for private sector – especially from India, to invest more in the neighborhood and leverage the immense potential of countries like Bangladesh,which is growing at an impressive 7%,and whose per capita income has risen by 149% in the past 10 years.Recent years have also witnessed is increasing consumption, as a consequence of a burgeoning middle class – which consists of 20% of its population today. Bangladesh has also been successful in balancing its relationship between China on the one hand, and countries like US, Japan and India on the other.
South Asia provides immense opportunities for greater cooperation between India and Japan, and more pro-active participation of private players in crucial infrastructure and natural resource related projects.
*Mahitha Lingala is a student at the OP Jindal Global University, Sonipat
Is Pakistan the next Yemen?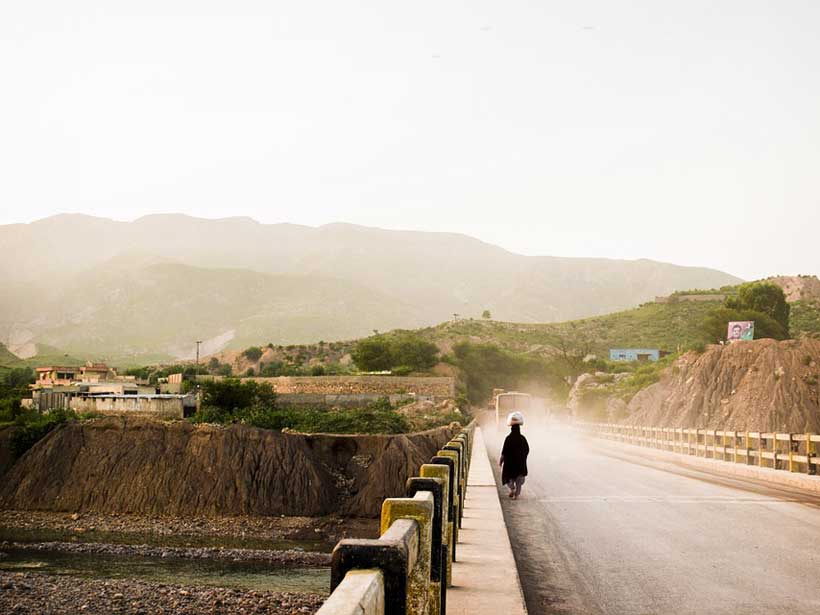 The long going Shia-Sunni conflict became more turbulent after the Iranian revolution of 1979. Shia-Sunni divide had never been more severe. And then the Arab spring of 2011 had its own repercussions on this divide. This sectarian divide is a major bone of contention between Iran and Saudi Arabia and has affected other states in the Middle-Eastern region too. Syria and Yemen are the states where Arab Spring became an "Arab disaster" and the uprisings failed to remove the authorities. Instead, the mutiny turned into a civil war which is still going on in both the states. What made these civil wars worst was the involvement of various foreign actors in the conflict. In Syria, the two major oppositions are supported by a set of different actors. The Bashar Al Assad regime, which is Shia, is backed by Iran and Russia. And the Sunni rebels are backed by Saudi Arabia and USA. The involvement of Saudi Arabia and Iran is to gain sectarian dominance. Iran wants the Shia regime to stay in power; however KSA wants the Sunni rebels to gain control in Syria. Similarly, in case of Yemen, the regime is Sunni and is again backed by Saudi Arabia and USA; and the Houthi rebels who belong to the Shia branch are strongly backed by Iran. Here again, the aim is to get the dominance of the region as well as respective branches of Islam. Saudi Arabia considers itself the leader of Sunni branch and Iran considers itself the leader of Shia branch and both want to increase their influence in other Islamic states.
With increasing tensions between both the Islamic branches in Pakistan, the situation seems much familiar to the states of Middle-East. The current rioting against the Shia community which overlapped with the Holy month of Muharram, where "#ShiaGenocide" trended on Twitter and rallies have been carried out on streets enchanting anti-Shia slogans, made Shia community more fierce and boisterous. A data shows that from 2001 to 2008, more than 4000 Shias have been killed on the basis of their sect. Shias have been continuously harassed, bullied, and even killed just because they belong to a different sect. This is an alarming situation because these actions are only radicalizing the Shia community and doing no good to the state. There have been dozens of cases of discrimination, public hate speeches, and biased killings of Shias which can lead to a proper divide and even uprising of Shias against the government, making it another Yemen. And Iran, being a very neighbour of Pakistan would definitely not hesitate to support the Shia community, which can make the situation worse. Even if Pakistan gets the support from Saudi Arabia (which is also very likely to intervene in the conflict to counter Iran), the risk of getting involved in a conflict with its neighbour seems a really bad idea. Pakistan's rival, India is already looking for opportunities to make this divide deeper. Indian politician Subramanian Swamy also mentioned in his tweet a few days ago, that India must get ready to protect Shias in India, and mentioned that Pakistani Sunnis have made an agenda to massacre them. No wonders India's ready to not miss this opportunity. We need to rethink our policies and our attitudes towards this minority; a minority which can make Pakistan the next Yemen if things are not looked upon on time.
How China Continues To Undermine India's interests In The Brahmaputra
Geopolitics in India China relations is not only limited to land disputes or competition in the oceans but also river disputes such as the one associated with the Brahmaputra basin. The water dispute between the two countries traces its origin to many decades, with China intending to start projects in the Tibetan Plateau surrounding the river since 1958 when Chairman Mao giving ideas regarding the Three Gorges Dam project on Yangtse river which after many years of difficulty, was finally constructed in2006.Following the construction of this dam, the Chinese government turned its focus to the Yarlung Tsangpo river projects, likely driven by challenges of water shortage it faced.
In contemporary times, the divergence between India and China over Brahmaputra is primarily driven by construction of hydropower power projects by China as well as the lack of transparency over hydrological data by the country. As a lower riparian state, India is at a disadvantaged position vis-à-vis China, which possesses the capability constructs dams as well as change the course of the river. These possibilities have direct implications for India's North East region, where economic opportunities are already scarce. An alteration in the course of the river that feeds large swathes of land in the region could severely impact the residents of these states. Moreover, opaque data practices by China pose additional threats to India's North East region that is home to many flood prone areas along the Brahmaputra basin.
China at many instances, has undermined India's interests by not sharing the hydrological data regarding its hydropower projects, where the latter has requested for it numerous times since 2002 with water sharing agreements being signed between the Water resources ministries from both sides in 2013[i] and 2018[ii] for the riparian countries to further strengthen mutual understanding regarding natural resources in the rivers, which have not yet been implemented because of geopolitical differences from both sides. The sharing of hydrological data is necessary for India for keeping a close watch on the levels of floods in vulnerable areas.
It has been observed in an IDSA report[iii] that, China basically undermines India's reservations on various dam projects being initiated by the former in the western route of the Grand Western Water Diversion Plan. Without consulting India, it has planned to construct dams near the river. It has done so with the construction of the Zangmu dam in 2014.China has also remained non-transparent regarding construction of three dam projects- Dagu, Jiaga and Jiexu, also situated on Yarlung Tsangpo basin.
China's Leverage In The Brahmaputra
In 2017, when the Doklam crisis took place, China didn't share any hydrological data at that time for its own political leveraging citing reasons such as floods wiping out one of the hydrological sharing areas.
A water sharing agreement[iv] was signed between India and China in Qingdao in 2018 for the latter to share hydrological data during flood season for the Brahmaputra basin between the months of May and October. Dam construction has led to change in colours of the Siang riverwhich turned blackish grey the same year, where this portion of the river became contaminated and unsafe for consumption, therefore impacting water supplies in the region.
Always it seemed that there has been a slight positive developments in sharing hydrological data with the Indian government from the Chinese side which the latter agreed but these agreements never came into full force. A noted Indian newspaper, New Indian Express highlighted that, the three areas have agreed to share hydrological data on May 15th this year from hydrological stations- Nugesha, Yangchun and Nuxia which are located in Tibet.[v]There have been instances when China has agreed to share details about its hydrological details but for its own security and strategic interests, it has chosen to not declare any crucial details of the same.
China's Geopolitical Strategy With The Water Flow
China through river diplomacy could put pressure on India to focus more on its national security by deterring its role in territorial claims. It could also be seen as a passive assessing tool of checking India's strategy which means that China will play its cards when a weaker country is unprepared and the latter losing all any territory or water body. China's selfish geopolitical ambition to claim South Tibet where the tributary –Siang flows, is another reason behind which it is highly prioritising hydrological river projects.
This policy is being given strategic importance by the Chinese government authorities under the New Foreign Policy initiated by Xi Jinping which lays emphasis on prosperity and security being important for economic development[vi] where the Grand Western Water Diversion Plan[vii] is being used as a way by China to address its water problems giving it a good reason to divert the courses of Yarlung Tsangpo, impacting India, making it difficult to address its concerns.
Concluding Points
The water resource strategy is a good example of explaining the silent strategy which China could use for coercing India regarding sharing of waters and territories instead of using armed conflicts. China seems to benefit through this river initiative in terms of economic development and also defence. The MoU signing is process where China is trying to buy time to increase its presence and henceforth, being the main beneficiary while putting India under a period of uncertainty.
---
[i]"Memorandum of Understanding between the Ministry of Water Resources, the Republic of India and the Ministry of Water Resources, the People's Republic of China on Strengthening Cooperation on Trans-border Rivers"", Ministry Of External Affairs, October 23,2013, https://mea.gov.in/bilateral-documents.htm?dtl/22368
[ii]"India China sign Bilateral Agreements In Qingdao", Ministry Of External Affairs , June 09,2018, https://www.mea.gov.in/bilateral-documents.htm?dtl/29966/IndiaChina_Bilateral_Agreements_signed_in_Qingdao_China
[iii]Shreya Bhattacharya," China's Hydropower Ambitions And The Brahmaputra", IDSA Backgrounder,, July 23,2018, pp 2-8
[iv] MEA ,2018
[v]PTI," Amid Border Tensions With India ,China starts sharing Hydrological Data For Brahmaputra River",New Indian Express, May 16, 2020,https://www.newindianexpress.com/nation/2020/may/16/amid-border-tensions-with-india-china-starts-sharing-hydrological-data-for-brahmaputra-river-2143909.html
[vi] Nilanjan Ghosh ,Jayanta Bandopadhyay and Sayangshu Modak , "China India Data Sharing For Early Flood Warning In The Brahmaputra: A Critique", ORF Issue Brief,Issue 328, December 2019,p. 2
[vii]Ibid
Pakistan's War with COVID-19: A Victory for Now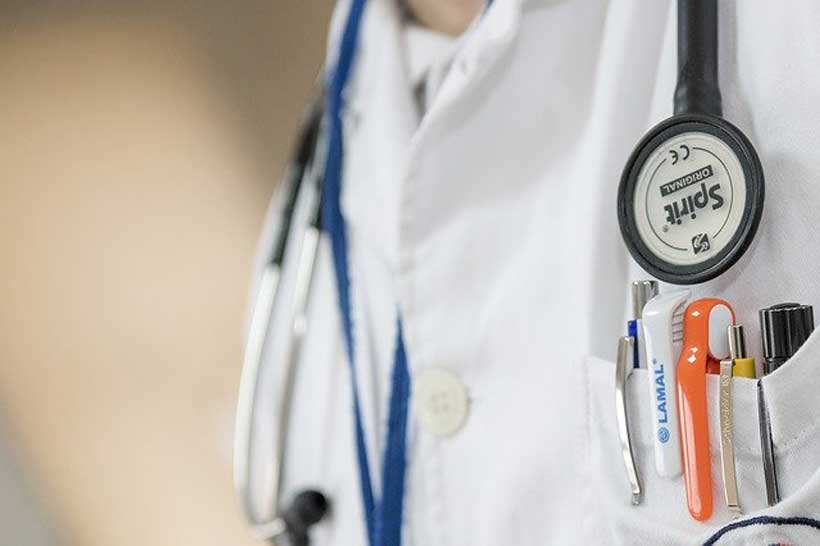 From rethinking health care systems to the redefining of global movement and migration, the coronavirus has undoubtedly changed the world – Pakistan being no exception. However, Pakistan, one of the highest populated countries in the world and a developing nation, somehow weathered the storm far better than most countries in the world – leaving many international experts and doctors questioning how.
A state of panic and chaos gripped Pakistan when the first two cases of the novel coronavirus were registered near the Iranian border, back in February of 2020. With flimsy healthcare infrastructure, insufficient public awareness and overcrowded urban spaces succumbing to grisly sanitation system, Pakistan was globally perceived to be a misfit for this kind of war, and also thought to be amongst the brutally hit ones. The notable trust deficit between the government and public, and the ignorance of both could make matters even worse.
The concept of social distancing, not new to the modern world, was alien to a mighty chunk of the masses. Pakistan, one of the only two countries still battling polio, was forecasted by prominent experts to fall deep into a quagmire, if timely actions were not taken. During May the cases began rising and in June, they peaked – hospitals were put on high alert and fear enveloped the populace. Pakistan's already frail economy also struggled due to the coronavirus – specifically due to the nationwide lockdown that began in March 2020.However, soon after the country hit its peak, the plans finally started to kick off well; active cases began dropping by the end of June. Miraculously, Pakistan has accelerated its recovery rate to 96% in a matter of 6 months, which is surprising, given the current economic and demographic situation of the country.
Out of the 307,000+ active cases registered, more than 6,400 infected have fell victim to this disease so far, according to the Government of Pakistan. Pakistan's surprising comeback from the pandemic has prompted World Health Organization (WHO) to declare Pakistan as an influential player in the fight against Covid-19.But how was Pakistan able to avert this public health crisis with a handful of resources and poor health infrastructure?
Source: Wikipedia
Graphical Analysis: The trend shows that the country witnessed the peak of the epidemic by mid-June as a result of direct or indirect violations of SOPs by the general public, especially during the Islamic month of Ramadan and Eid ul Fitr. However, the country observed a decline in daily cases by the end of June.
| | |
| --- | --- |
| CLOSED CASES*(Recovered/Discharged +Deaths) | 298,719 |
| Recovered/Discharged | 292,303 (98%) |
| Deaths | 6,416 (2%) |
*As of 21st September Source: Worldometer
Lockdown Policy
Amidst the national outcry for straining financial capacity, Pakistan's healthcare infrastructure stood tall like a "Jenga" tower, with the government's sensitive decision-making on one hand against the public's negligence. The opposition politically capitalized on the public's doubt about the government's capability in dealing with a catastrophe of this scale initially, given the past experiences in dealing with natural disasters, like floods and earthquakes. Under such pressure and insecurity, PM Khan came up with a different solution.
After imposing a complete lockdown in March, a popular containment strategy, Pakistan pursued partial lockdown by closing down vicinities. The ruling party in consensus with other major elements also decided to keep crucial sectors of the economy, the livelihood of millions of wagers, open for economic activity. The government's take on the countrywide lockdown seemed like a catalyst for an economic, social and political collapse, especially for a developing country like Pakistan.
Despite so many fingers raised at the government's approach, PM Khan staunchly defended his position by explaining how it could give birth to greater problems like unemployment and eventually push the country into mass starvation. Reports about recession and market crashes from the neighboring India further emboldened the government on its anticipated approach – the smart lockdown.
While many believe that the policy was successful in slowing the spread of the disease in the country, notable health experts believe that the lockdown policy has only saved the country from an economic crisis, and not the disease itself yet. They believe other factors, like demography, have a bigger role to play in the country's defense so far.
Youthful Demography
The major factor to consider is the demographic structure of Pakistan. Pakistan stands in the list of the countries with the highest number of independent population (youth, adults) against its dependent population (children, old-aged). In other words, Pakistan is home to a large number of youth or working age population; the number of old-aged individuals is significantly less.
Although COVID-19 can fatally affect people of all ages, analysis of the global death figures from the virus in the developed countries in light of the data of median age from the developed countries taken from Global health observatory data (WHO), specifically Italy, UK, France, suggests that the virus has caused more deaths in countries with the average age above 40. According to the above mentioned source, average age in Pakistan is 22; which means that the number of people with stronger physiological immunity is high, and the virus eventually dies down when the transmission occurs between large communities of young people. Thus, it can be said that the youth aspect of Pakistan's demography might have a key role to play in the apparent success so far.
The Reporting Conspiracy
Pakistan's testing capacity has also been subject to criticism, with claims that the health system is not sufficiently testing its population on a daily basis. Despite the Prime Minister's sole credit to the government's micro-lockdown policy, the data reveals an evident relationship between the decline in testing and reduction in new cases. The statistics released by Our World in Data indicate that Pakistan's daily tests per thousand people, by July 16, was 0.1. The above source also shows that figure was estimated to be 0.13 back in June, the peak-month; the figures reveal a notable decline in overall testing from June to July.
Misreporting at the district level might have understated the official figures, but the notable thing is that even if we consider the fact that the country's general testing has declined, it has still managed to show a positive rate less than 5%, according to Al Jazeera. According to the World Health Organization, any country with a positive rate less than 5% is in control of the disease outbreak.
Vulnerability to the Virus
By June, the disease spiraled out of control and started spreading at a very rapid pace. Due to religious gatherings in the month of Ramadan despite the lockdown restrictions, and the lifting of lockdown few weeks after Eid Ul Fitr, the country witnessed a boom in new cases. If we analyze the trend in the aforementioned graph, we can see that the number of cases almost tripled in a month. However, you can also see that after hitting a peak (6,825) in new cases, the rate of new infection steadily begin to decline over the next few days.
In an interview to Al-Jazeera, a health professional in Pakistan suggests that despite the highly contagious nature, the vulnerability to getting infected by the virus varies from individual to individual; a concept known as "population heterogeneity" in epidemiology.
Polio Response Force to the Rescue
With a big question mark on the healthcare's capacity to accommodate sufficient ventilators for patients nearing respiratory breakdown, Pakistan defied all odds by deploying its polio eradication infrastructure to grapple the virus from spreading. The infrastructure, solely built to combat polio in rural and remote areas, has borne a great deal of innovation and research over the years due to immense pressure from the global health authorities to extirpate it.
Without the presence of a digital integrated health information system on a national level, Pakistan marched forward by integrating its polio eradication system with the COVID-19 monitoring system, an effort highlighted by the World Health Organization in a press conference. Highly trained health workers who were tasked to visit every door around the country for polio vaccination, were now directed to strategize exceptional practices that could effectively monitor, trace and contain the virus.
Even though the healthcare system does not have many epidemiologists in its infantry, Pakistan's unique strategy has been able to considerably counter the virus than the countries widely accredited for their breakthroughs in the domain of disease control. Pakistan has received much deserved worldwide recognition in its unanticipated yet effective battle against the contagion.
The War Continues…
Pakistan might have pulled a narrow victory in what is considered as the first round of the pandemic, but the threat of the second wave still lurks around the corner. Health officials are continuously ringing bells for a potential disaster and advising the government to brace for it early on. They have also requested the government to pursue a total lockdown, if the country goes through a second wave, in the coming months as historical data suggests that second waves have usually taken a higher toll on the population as compared to the predecessor waves, like that of the Spanish influenza.